There are plenty of exceptional vegan recipes out there, but this roundup is the perfect resource for you to introduce oil-free recipes into your diet.
There's everything here from breakfasts, dinners, dips and dressings, and best of all, even fries—enjoy!
Oil-Free Vegan Bread Recipes
Pumpkin Bread in the Blender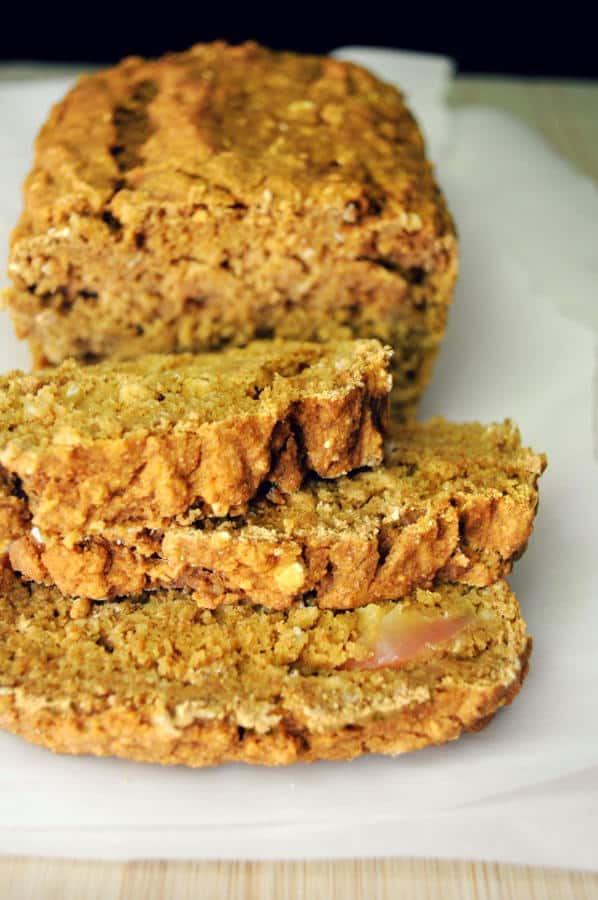 Bread in a blender, what? Yes, this recipe is all about efficiency as well as health.
If you don't have a blender, you can do this by hand and burn a few calories at the same time!
Grab all the dry ingredients and whizz them up, then do the same with the wet ingredients, carefully stir together, then bake. That's all there is to it, follow the instructions and get your bread on!
Easy Pumpkin Bread Rolls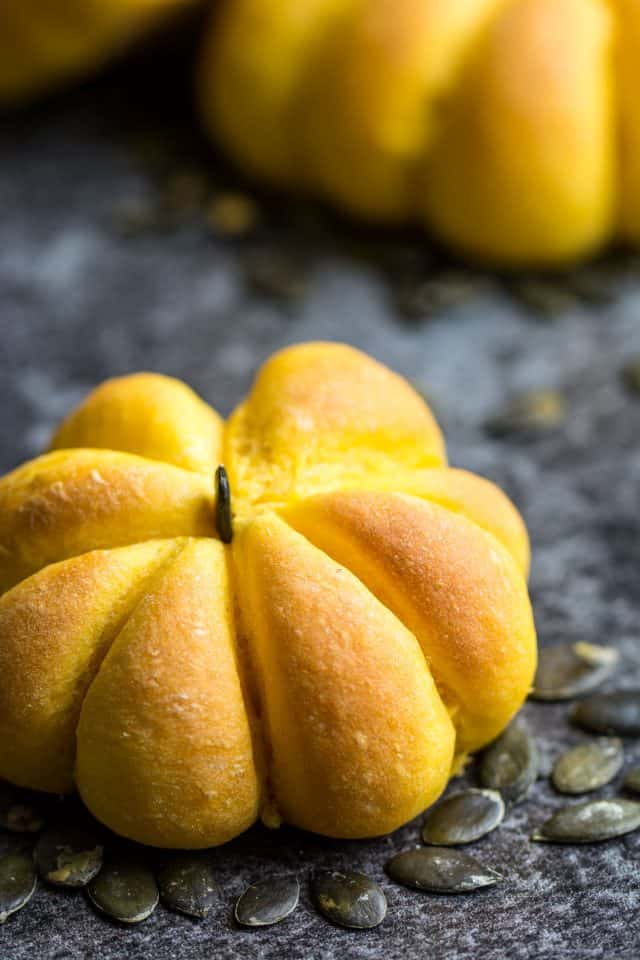 When you want to be the star of the show, you simply must go for these rolls/buns.
Perfect for the holidays and even though the recipe is super easy, the real star of the show is to make the buns look like real squash!
Don't they look amazing?
Overnight Artisan Walnut Bread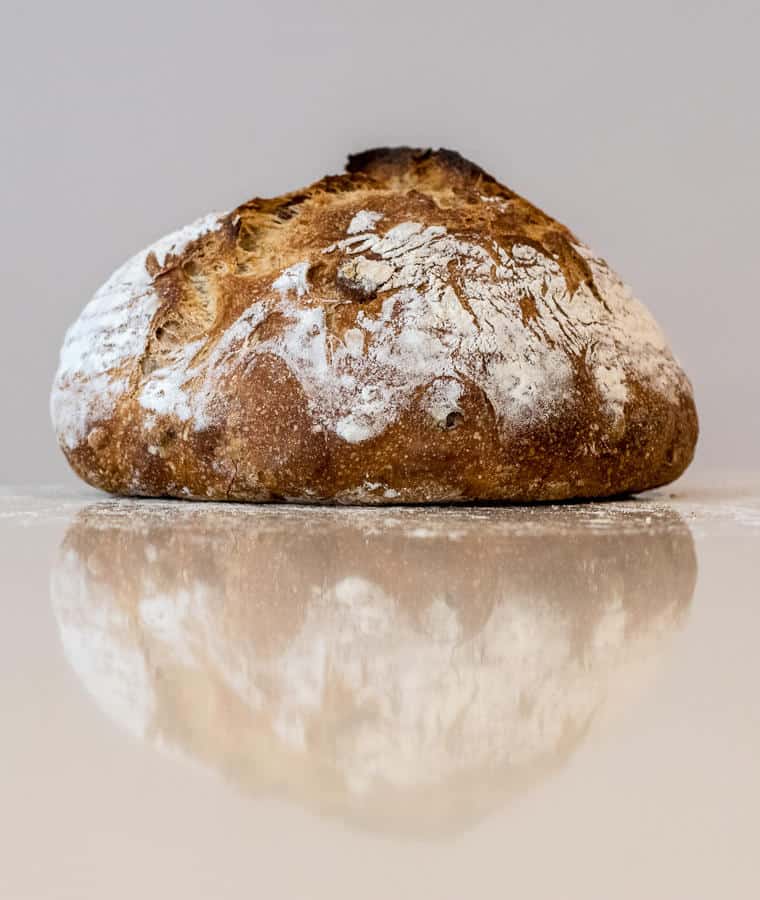 If you've had walnut bread before, you'll know it's awesome and there is no substitute. The secret of this recipe is in the method.
Not only do you not have to knead this bread, the amount of yeast needed is significantly lower than a traditional bread recipe.
Follow the instructions carefully and prepare to be amazed, I'm serious!
Easy French Bread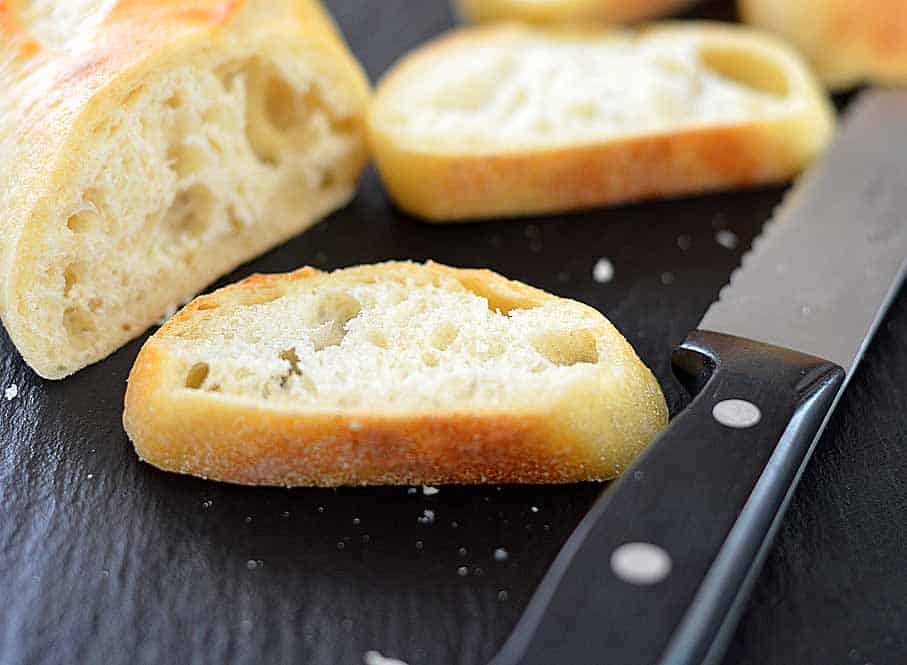 If you have a bread machine you need to check out this recipe, it's one of the easiest French Bread methods I've seen, and I know they're not complicated to begin with.
Don't worry if you don't have a bread machine, you could also use an electric mixer. Just check out the instructions.
I recommend you give everything a read-through from top to bottom before you begin. There's nothing like fresh bread right out of the oven!
Simple, Whole Grain Cornbread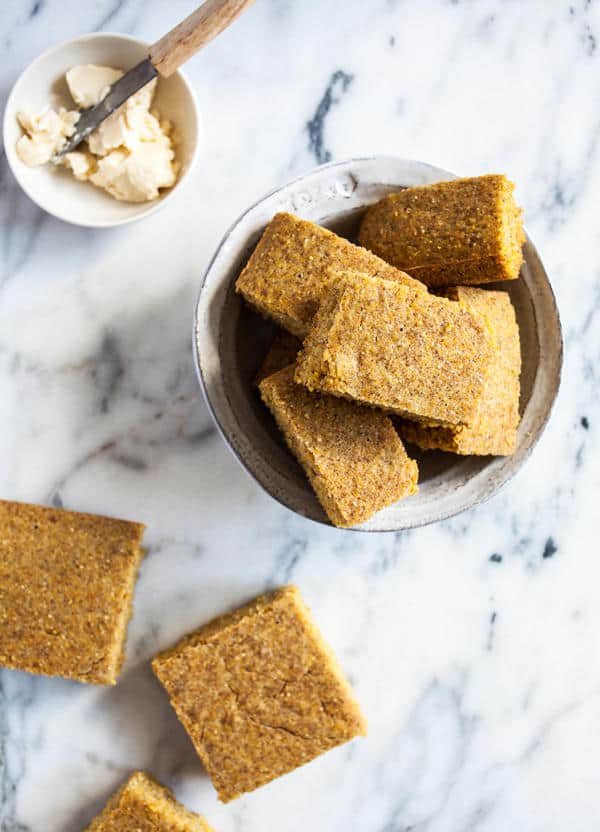 This recipe almost went in our Easy Vegan Recipes roundup for obvious reasons.
When you want some cornbread to go with your soup or salad, don't buy a store-bought version that you just know will contain at least one weird ingredient, make your own with this!
Oil-Free Vegan Breakfast Recipes
Fig Overnight Oats Have Become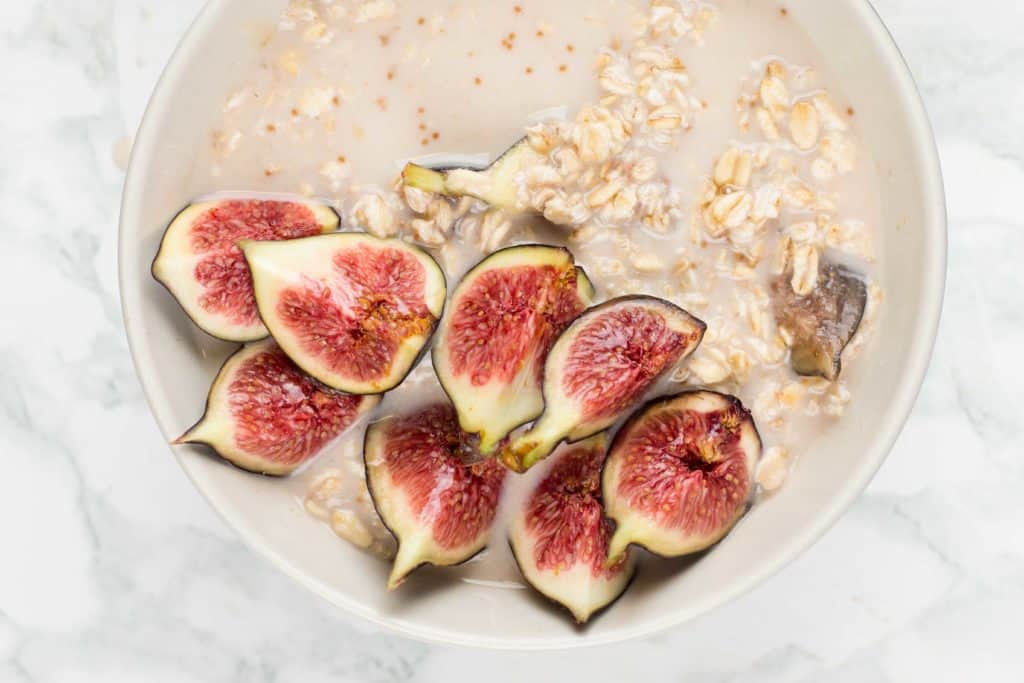 Want an amazing breakfast that is fresh, quick (virtually immediate) and requires no cooking?
Just 4 ingredients create this perfect porridge-like breakfast, I love that you simply combine the oats, almond milk and maple syrup in a jar and leave overnight in the fridge, and that's it!
Ready to go the next morning. How awesome is that? Get your favorite toppings on it asap!
Berry Crunch Smoothie Bowl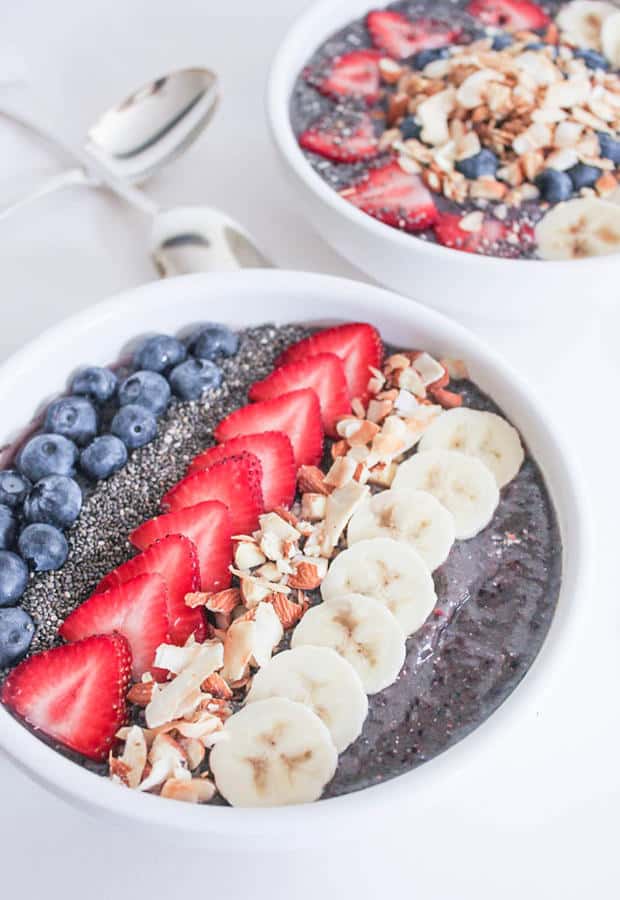 If you're on a health kick or you want to start one, you can't go far wrong with this delicious breakfast.
Would you believe this even contains spinach (or kale, the choice is yours)?
Simply whizz everything together in your blender and then top with your favorite fruits and chopped nuts. Healthy and incredibly tasty.
Whole-Food Protein Berry Smoothie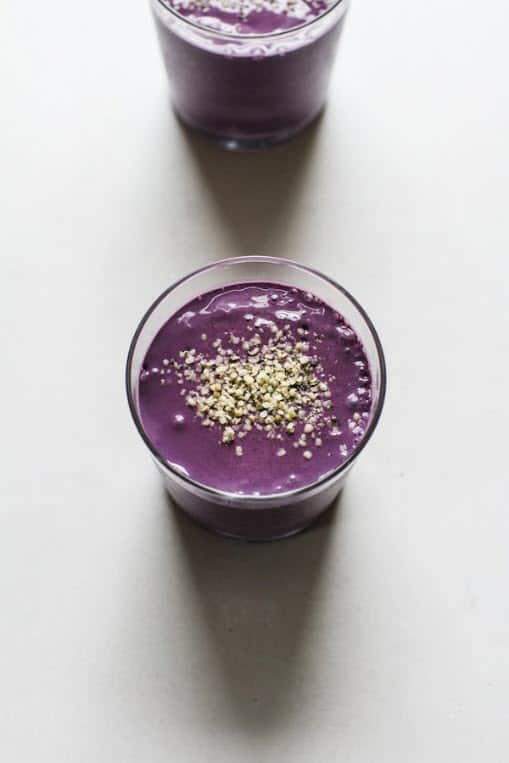 There's nothing quite like a good recipe for a smoothie. I know a lot of people who just throw random fruits into a blender then hope for the best.
That's not the way to do it, you need a recipe, and this is a great one.
A handful of well thought out ingredients will give you the perfect start to the day and fill you with energy and vitality.
Acai Peanut Butter Bowl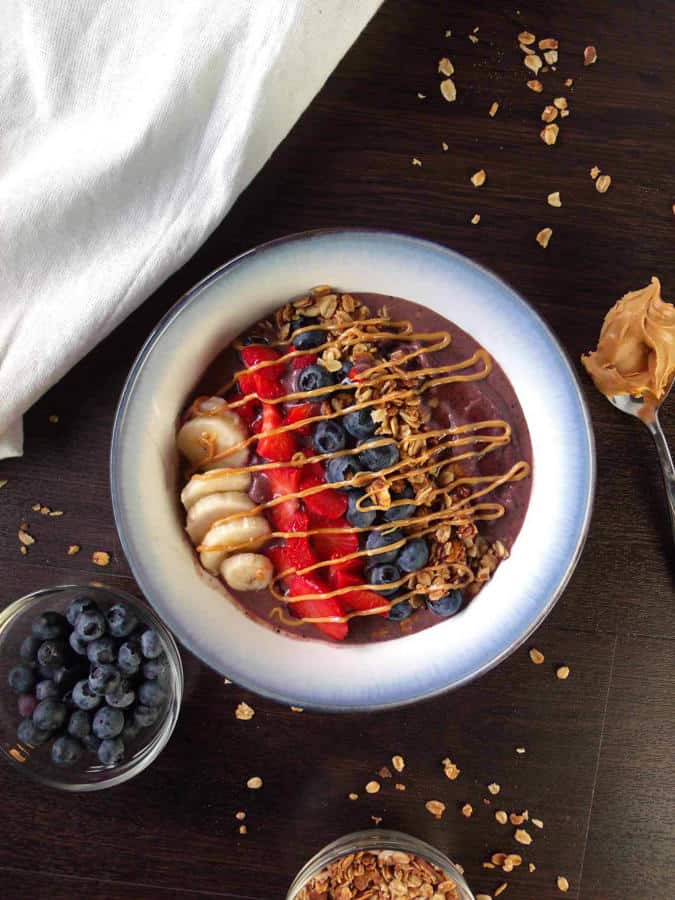 You want a healthy breakfast, but it needs to be quick and super tasty? Look no further.
A versatile dish where you can mix and match the toppings and even some of the ingredients if you wish.
The author has gone to the trouble of making a video on the recipe page, it's just one minute long takes you through everything step-by-step. Perfect in every way!
Fluffy Cornbread Pancakes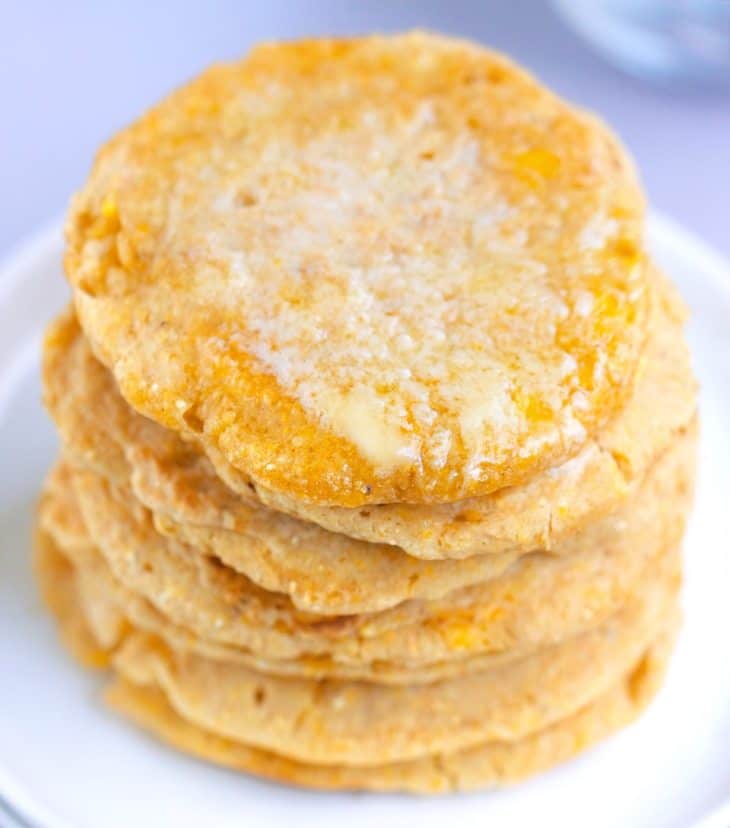 Not only oil-free but this recipe does not contain gluten either. It's tasty and fast!
I'm not here to sell you this recipe, I'm here to tell you it's simply awesome! I have written up hundreds of recipes and I don't think I have ever seen a more versatile dish.
You can make this savoury or sweet. The author has taken care of everything, simple ingredients and full of health.
The instructions are just three or four sentences and it will give you more than you anticipate. The pancakes themselves are out of this world.
Muesli Biscotti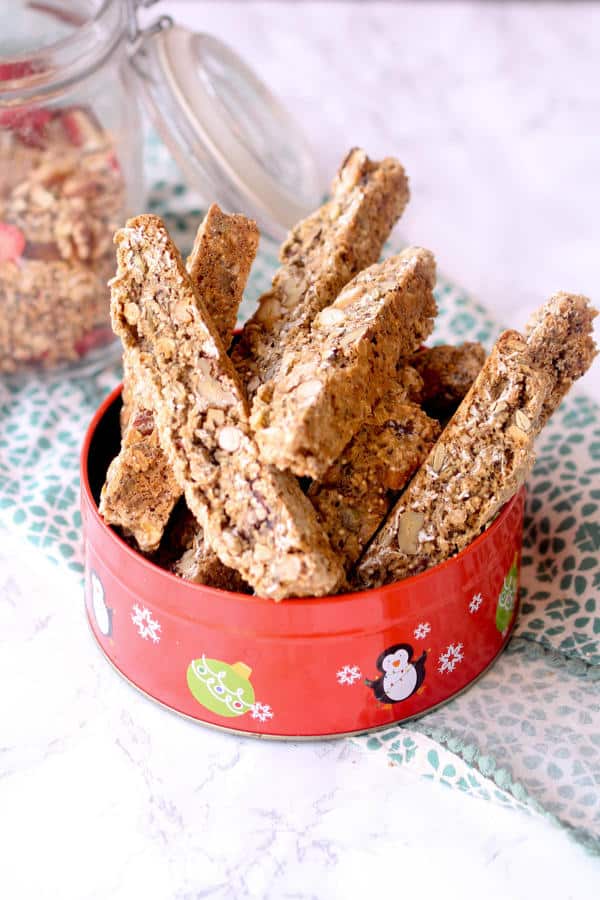 Did you know the Italian word for cookies is biscotti? You see, we teach you everything here!
This is a fantastic breakfast or snack. You can easily make this gluten-free as well. If you cook at least occasionally I imagine you will have nearly all of the ingredients already.
Bake these up and you'll be ready to go. The only problem is, no matter how much you make, it won't be enough!
Blueberry Muffin Protein Waffle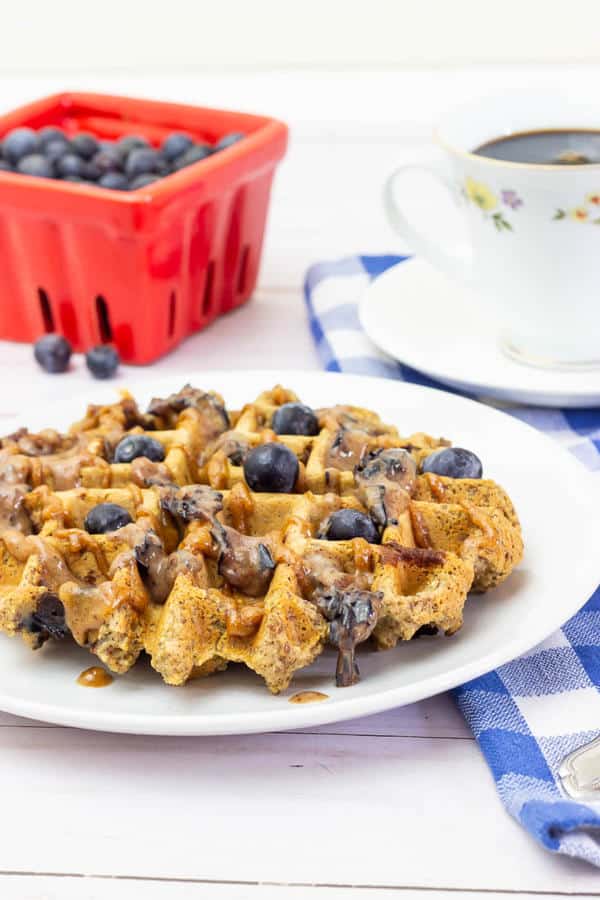 Amazing waffles that can be made in a waffle-maker or you could just use a skillet.
With a few optional ingredients you're sure to make a wonderful breakfast.
Mix-and-match anything you like and then decide which toppings to have. Perfect!
Superfood Stone Fruit Rawnola Bowls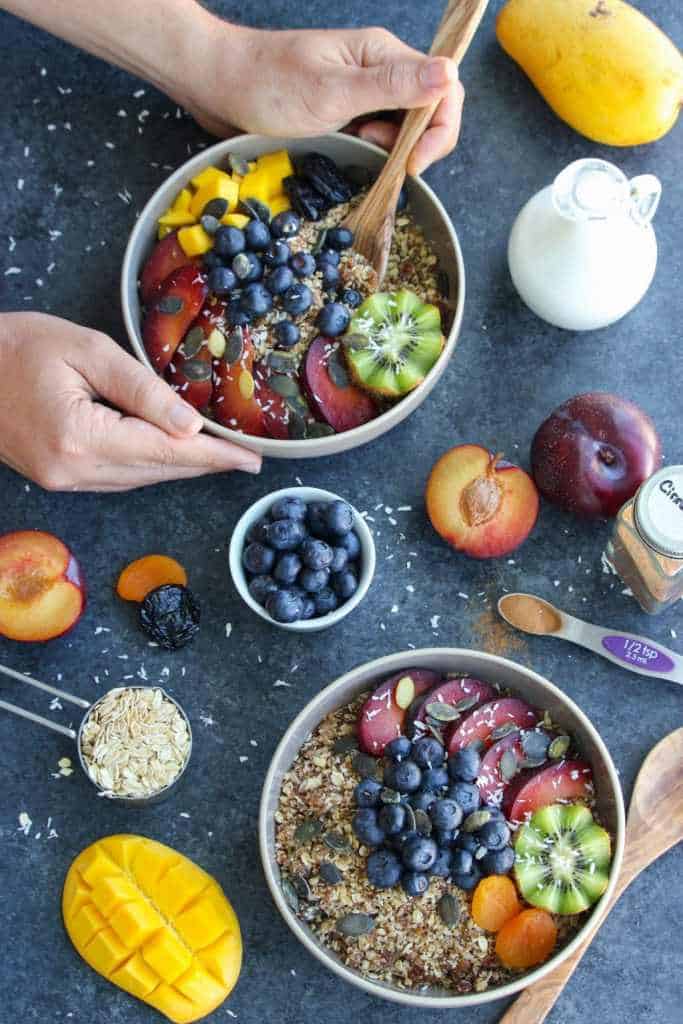 Rawnola is a great word isn't it! That's right, this is all raw so for those of you that are trying to have more raw dishes in your diet, check this out.
It's gluten-free and naturally sweet. Follow the instructions and if you can't source all of the ingredients, use your favorites that you can easily get. Your body will thank you!
Tropical Orange Pineapple Smoothie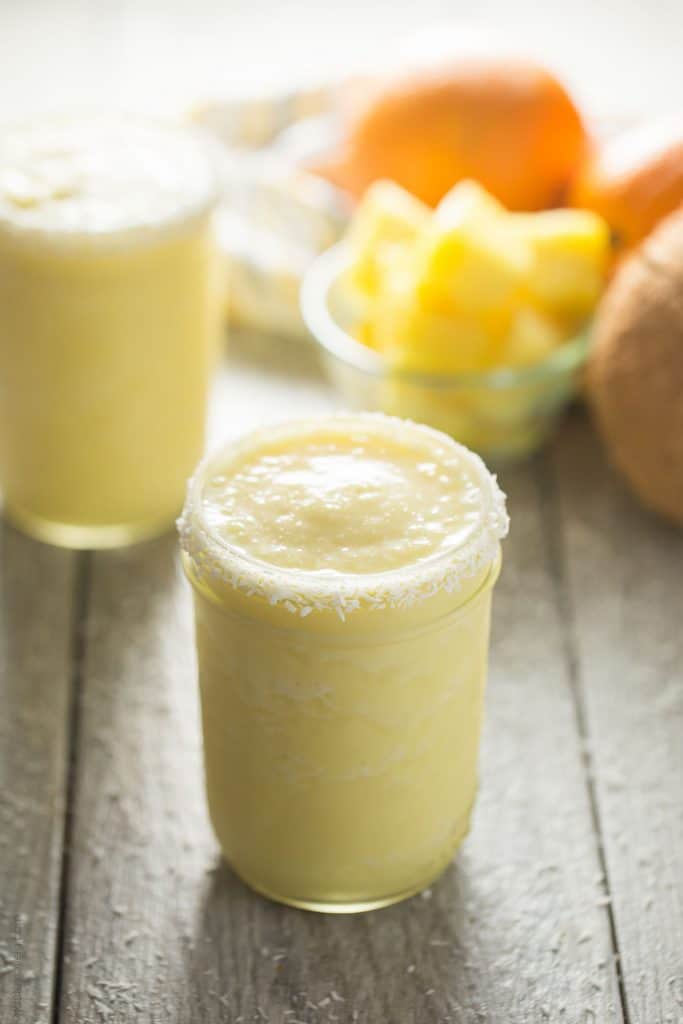 I love smoothies and the only thing that tops that is tropical smoothies!
You get the satisfaction from the coconut and banana, some ice to make sure it's perfectly cold then add a little pineapple and orange juice.
Check out the amounts in the ingredients page and adjust as necessary. This is a five-star smoothie!
Pineapple and Farro Breakfast Cereal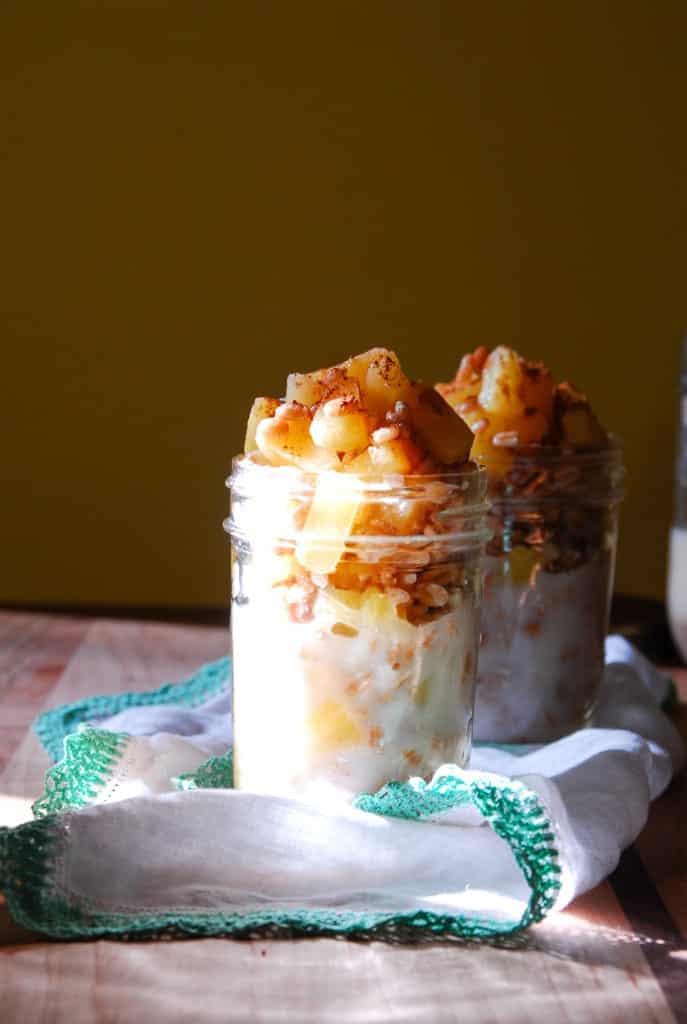 6 ingredients are all you need to create this amazing breakfast. I love how the ginger and cinnamon go together.
Just combine all the listed ingredients in a large bowl and eat!
Alternatively, store in the refrigerator overnight and it'll be ready for you the next morning. Sprinkle a little extra cinnamon on top!
Oil-Free Vegan Dessert Recipes
Raw Vanilla Raspberry Cheesecake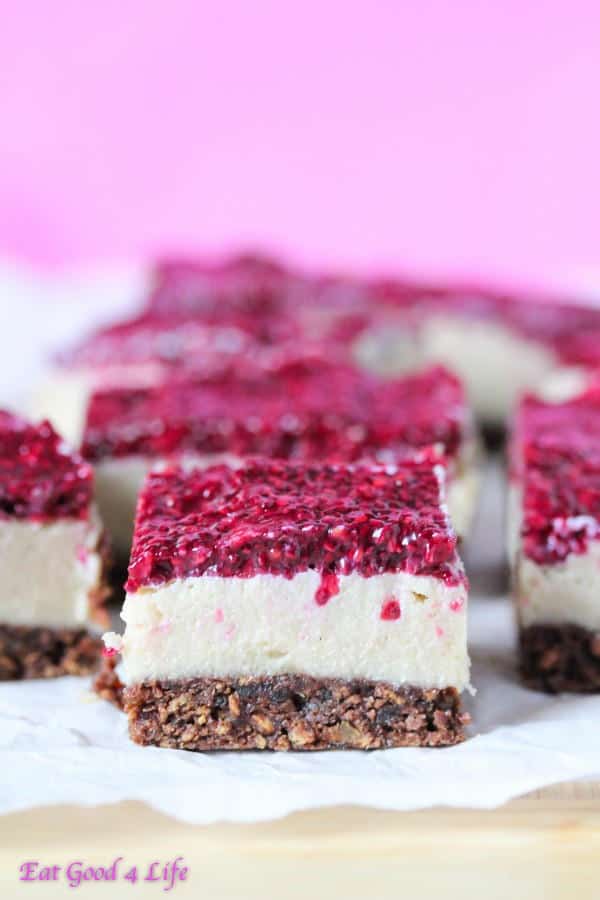 Not only oil-free, but as the title suggests, completely raw! Do note this recipe uses a brand name of cinnamon crunch.
If you are unable to source it, you could put some raw ingredients such as nuts and dates (medjool) into a food processor and use this instead.
The recipe is divided into three sections which correspond to the layers of the cheesecake.
You're looking at about 30 minutes to bring this together and then about an hour to freeze.
The thing is with raw desserts, they are very often completely healthy, and this is no exception.
Chocolate Amaranth Pudding with Cardamom Poached Pears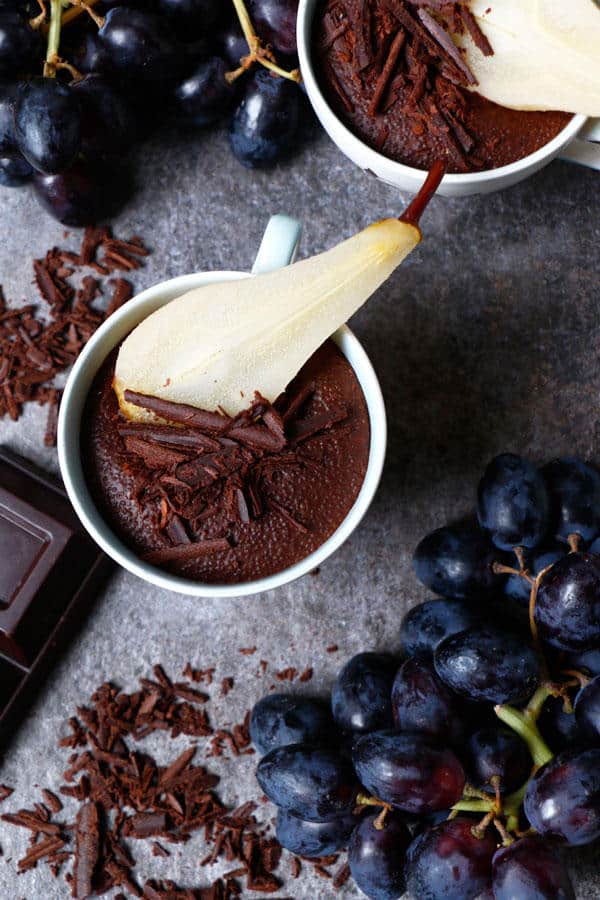 There's nothing like a poached pear dessert to impress someone. Normally you see such things in a fancy restaurant and they are extremely expensive. This, however, is great value!
The amounts listed in the ingredients make four servings so adjust as necessary. Cooked pair and chocolate, you can't go wrong!
Lucuma Butterscotch Pudding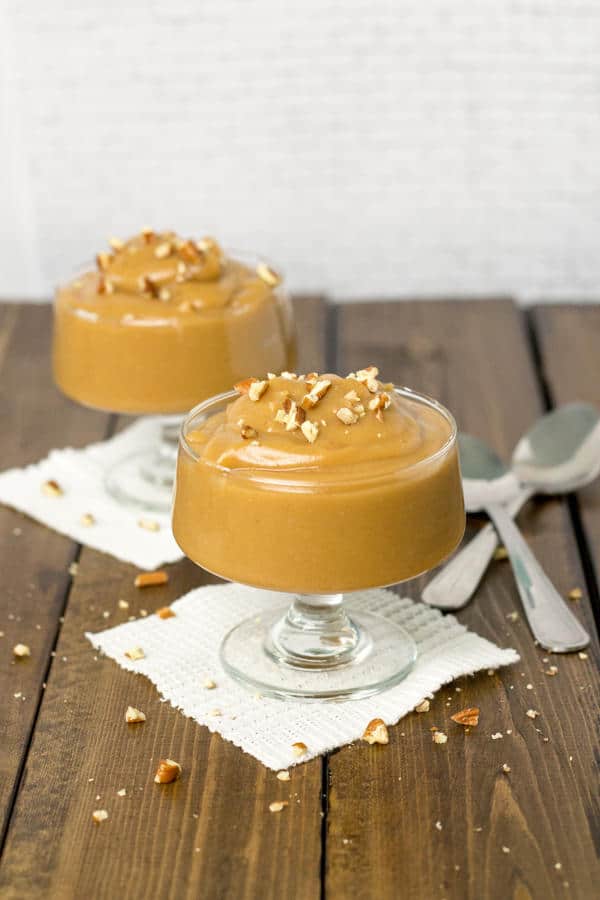 Butterscotch reminds me of when I was a kid. I also made it once many years ago and it was like the unhealthiest thing ever with butter and cream, it was like dairy overload!
This recipe changes all of that!
Just check out ingredients to see how this great taste is achieved.
Just a handful of real food carefully put together and suddenly your taste-buds will have a party!
Strawberry Cheesecake Mousse It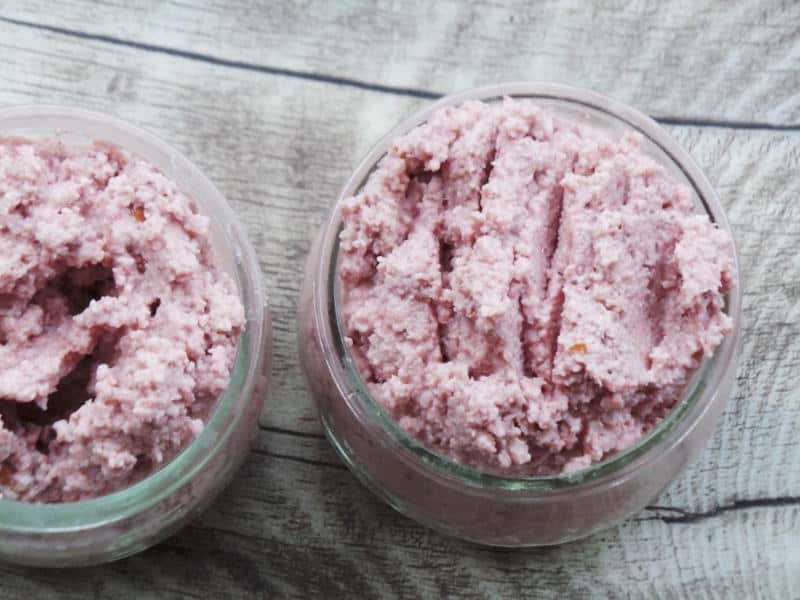 I love how the author named this recipe, mousse 'it'!
Please note you'll need a cup of cashews that have been soaked overnight.
I know some recipes say that you can boil the cashews instead, but I say, why kill them? Place in water the evening before and you will be sure to get the smoothest texture the next day in your recipe.
You will need a food processor or blender for this. All in all, just five ingredients and you'll have the best mousse ever!
Mango Mousse with Sweet Potato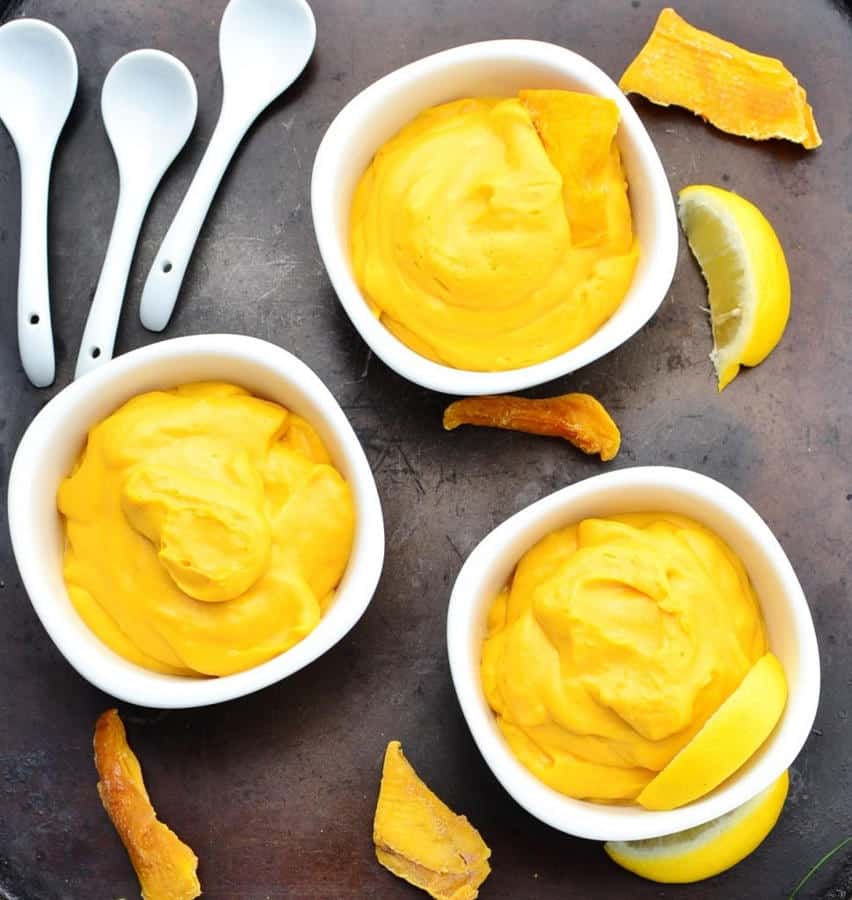 Wait! A dessert with sweet potato? That can't be right can it? You bet it is!
Don't worry, this doesn't taste like sweet potato.
You will end up with a delicious mango mousse that has one of the creamiest textures you have ever experienced. Definitely worth a try.
Chocolate Cake (Gluten-Free)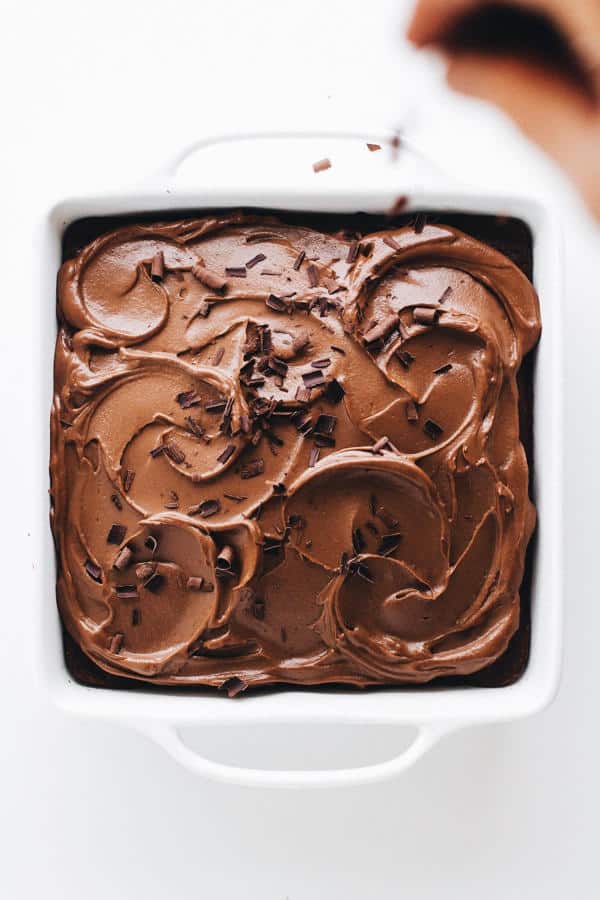 I don't know a single person that doesn't like chocolate cake. Not only oil-free, but it doesn't contain any gluten either.
This is a classic chocolate cake with the best frosting ever, so creamy!
Strawberry Basil Granita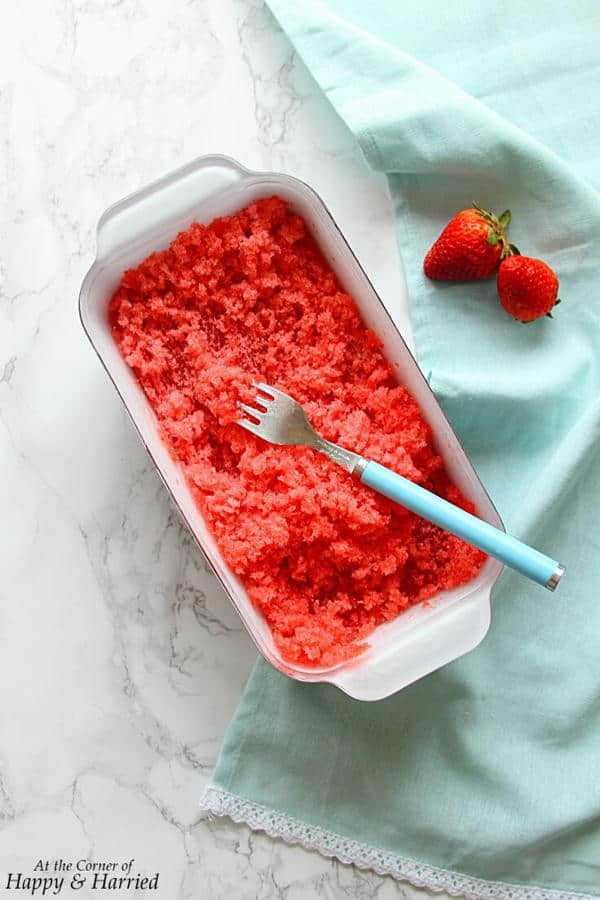 Granita is a classic dessert that originates in Sicily. It's very similar to sorbet. I've heard some people refer to it as a smashed ice lolly which is a good way to describe it.
This recipe has a slight twist with the basil. Deliciously sweet with the strawberries and then you get the hint of herb, they go together very well.
Pumpkin Ice Cream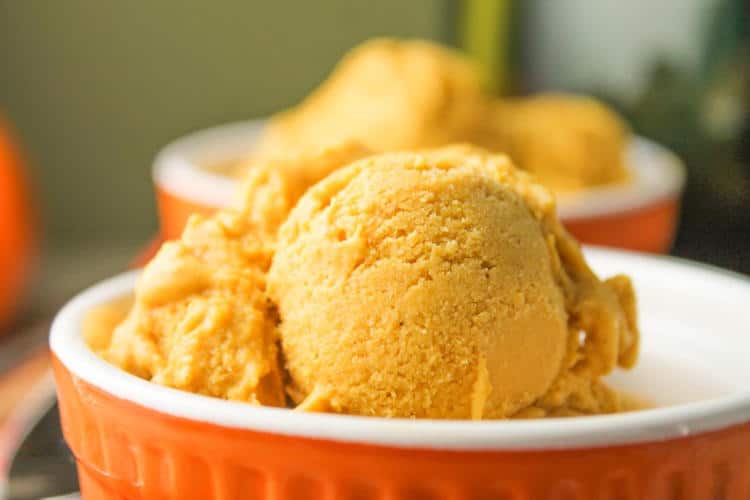 I admit I was dubious when I first saw this recipe, but I promise you it works really well.
Obviously, if we chose it then it has no dairy, but this is also free from refined sugars.
Great for any time of year to give your family as it's bursting with flavor and does not contain any nasty ingredients.
Grapefruit and Orange Panna Cotta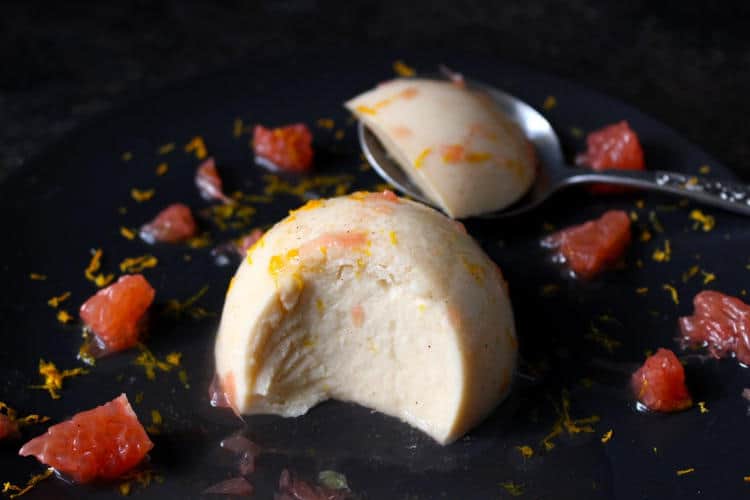 Panna Cotta is an Italian dessert. The first word means cream and the second word means cooked.
Be aware that traditionally this recipe contains gelatin which is not vegan, so if you have this in Italy, take note if you're a vegetarian.
I've never seen this dessert made with grapefruit, so this was a lovely surprise. Not only that, it's vegan too!
30-Minute Chocolate Chia Pudding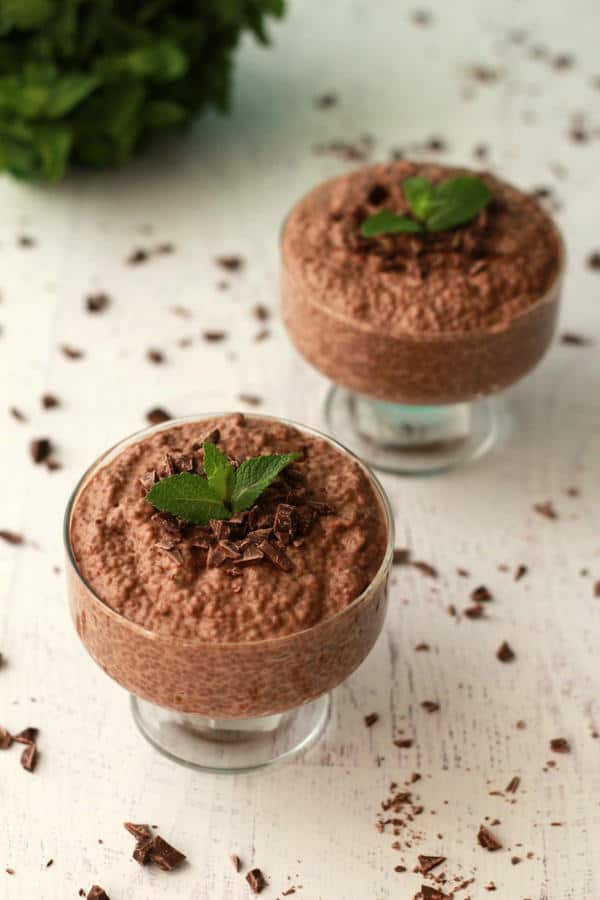 Chia seeds are the most amazing things ever. Their natural properties make them the best ingredient in puddings.
This recipe really does take half an our (or less!) It's incredibly creamy and bursting with chocolate flavor.
If you're not into chocolate, you can easily swap this out for something else.
Above all, this is healthy. Perfect as a dessert or make it fruity and have it for breakfast.
Oil-Free Vegan Dinner Recipes
Thai Peanut Curry (Massaman)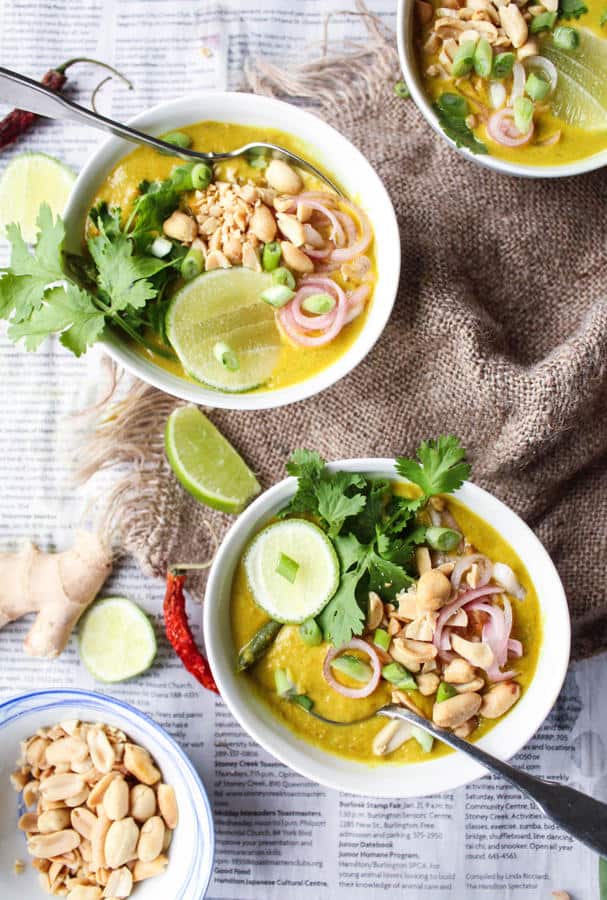 I love curry and Thai curries are always my favorite. Trying to find any curry recipe that doesn't contain oil often seems to be an impossible task.
Incredible ingredients such as garlic, coriander and so much more.
The coconut is like the parent bringing all the flavors together in harmony. You're going to love it!
Easy Taco Bake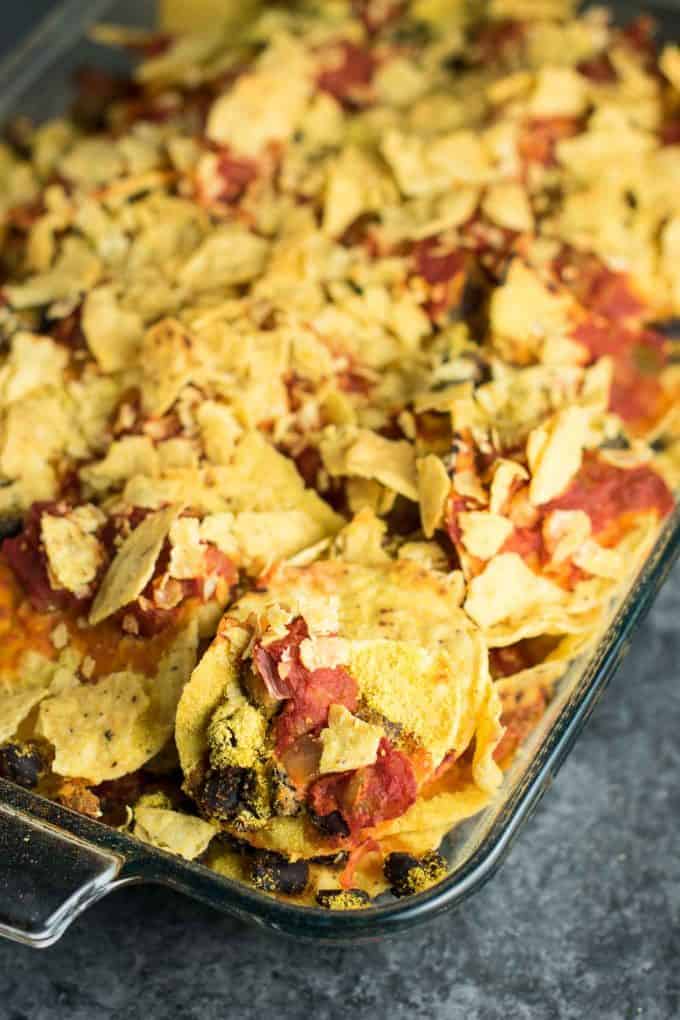 I had never heard of a taco bake before, this is incredible and really works.
It's easy to make, put everything in the oven and get ready for when your friends come over.
With classic ingredients such as black beans, herbs and spices, you're going to have a blast!
Smoked Tomato Pasta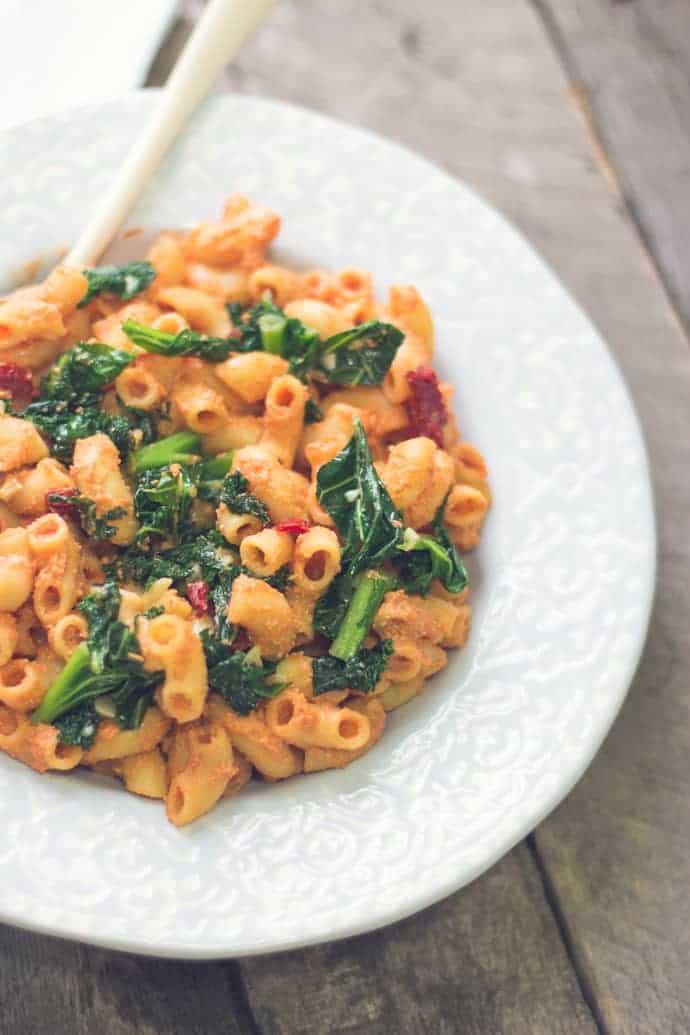 There's something about pasta and tomato, the whole of Italy can't be wrong!
It's true, a wonderful and wholesome pasta dish that's oil-free, can you imagine?
Do note that the recipe states the cashews should be soaked for a few hours, if possible, I recommend you soak them overnight.
When the pasta is ready, blend all the ingredients listed and you'll be guaranteed a great meal. Buon Appetito!
Pad Thai Salad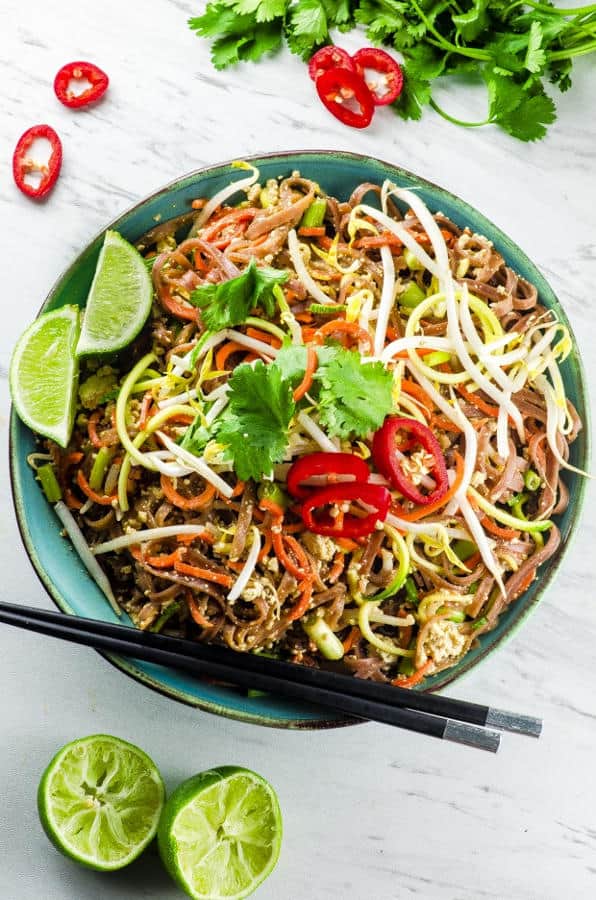 Pad Thai is great and this alternative to that famous dish takes it one step further. It's gluten-free as well!
Do note the pad Thai noodles listed in the recipe are a brand name, if you are unable to source this, just use any other variety.
Everything in this salad is incredible, fresh ingredients and the sauce is utterly delectable.
Easy Cassoulet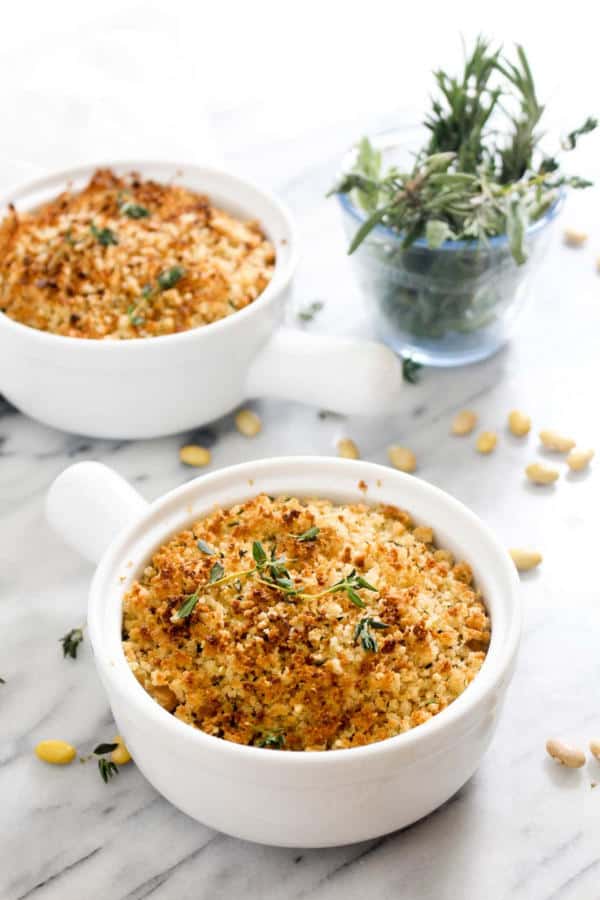 This is a vegan and oil-free twist on classic French dish. Slow cooked beans in a rich sauce topped with toasted breadcrumbs.
You can easily make this an appetiser although to be honest, it's so good I would simply use bigger bowls and make it as an awesome entrée.
15-Minute Garlic Lime Cashew Zoodles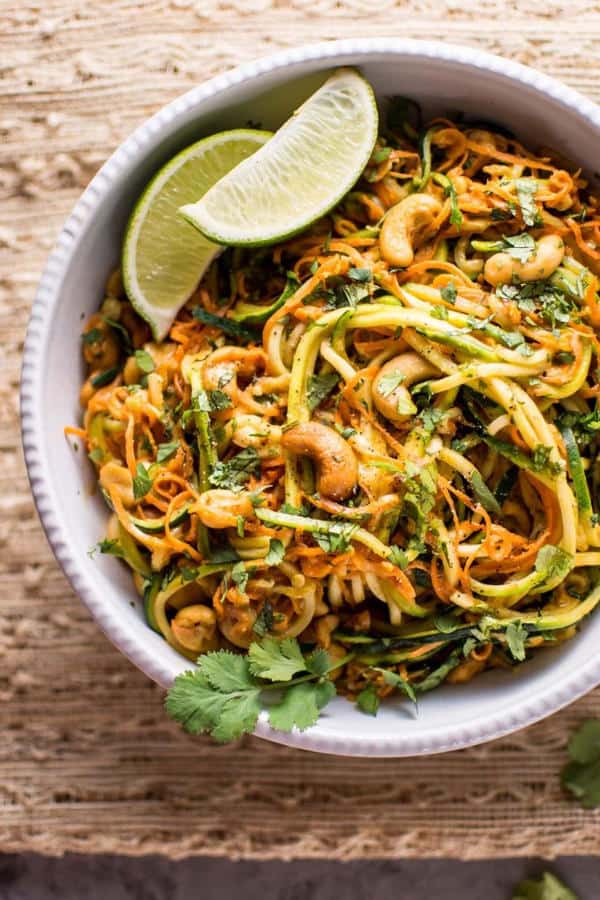 If you're into spiralized dishes, this one is 100% for you.
The ingredients totally match my experience; I find spiralized zucchini on their own a little heavy, so I always mix with either cucumber or carrot.
Here the author uses carrot. The star of the show is the sauce that contains peanut butter, hoisin, and just a few other goodies.
This will quickly become your favorite.
Creamy Cashew Mac and Cheese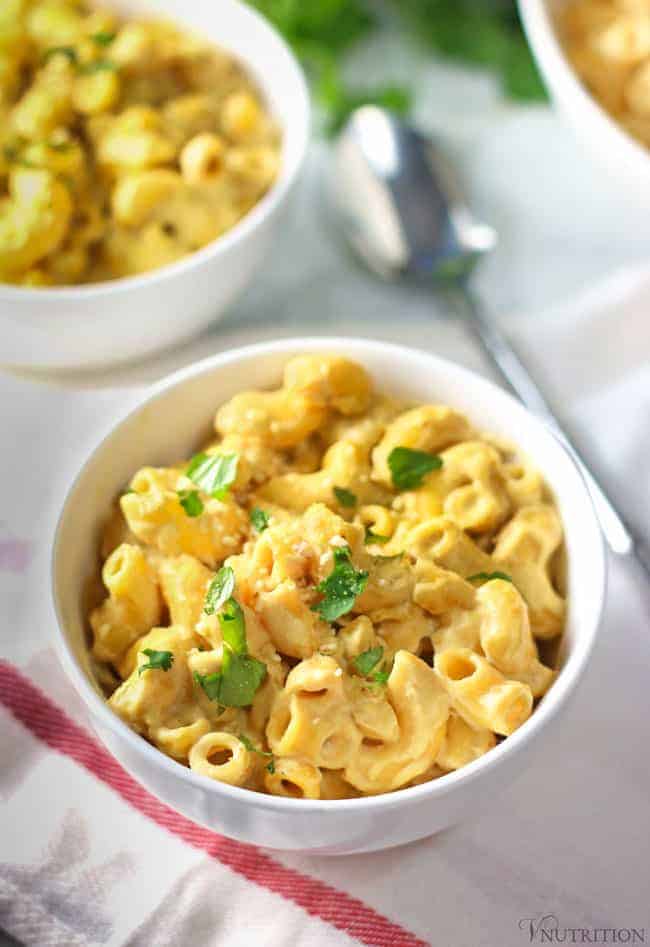 What's incredible about this recipe is the speed in which it comes together, 20 minutes including prep and cooking time!
The author recommends soaking the cashews for at least two hours, if possible and if you plan ahead, soak them the night before to ensure the creamiest texture.
Probably one of the best vegan mac and cheese recipes I have seen.
Seitan and Pasta in Spicy Peanut Sauce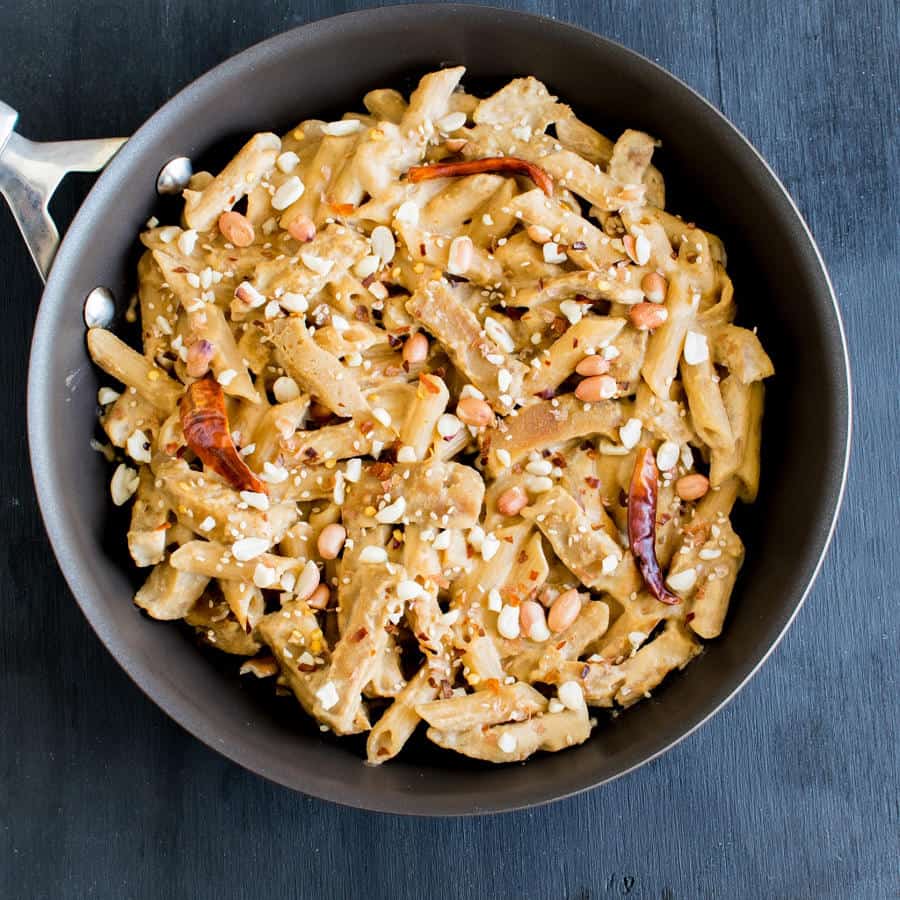 This is one of those dishes you will think of as comfort food heaven!
If you've never had seitan before, start with this recipe.
It has a great texture and when eaten with the pasta will leave you feeling completely satisfied.
The peanut sauce with the crunchy peanuts is just fabulous and I will use it on other dishes as well.
Moroccan Stuffed Butternut Squash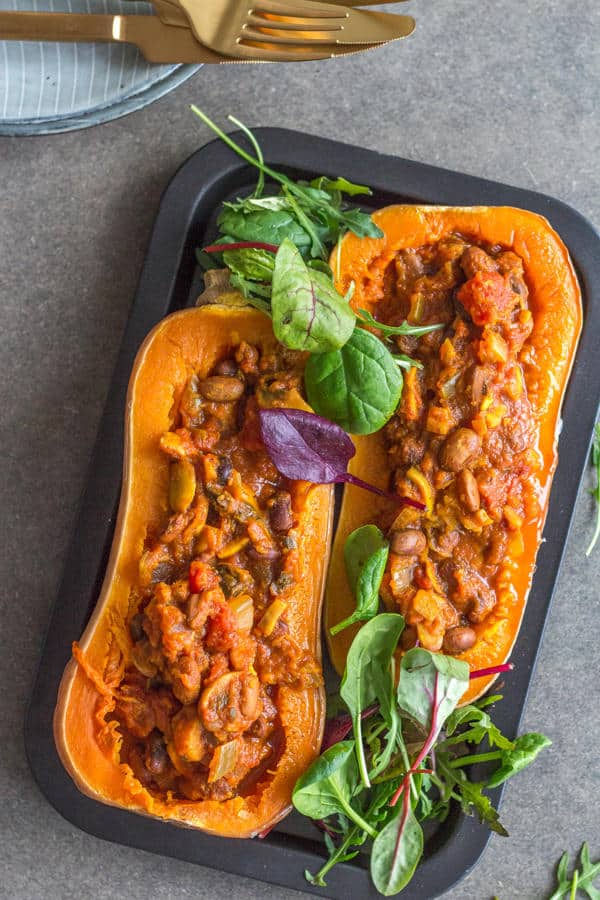 If you want a protein packed meal that is easy to make and full of flavor, look no further.
Butternut squash is one of my favorites and this dish utilizes it to perfection.
Add some red onion, garlic and just a couple of other ingredients and you have yourself a meal of champions!
3-Ingredient Zucchini Soup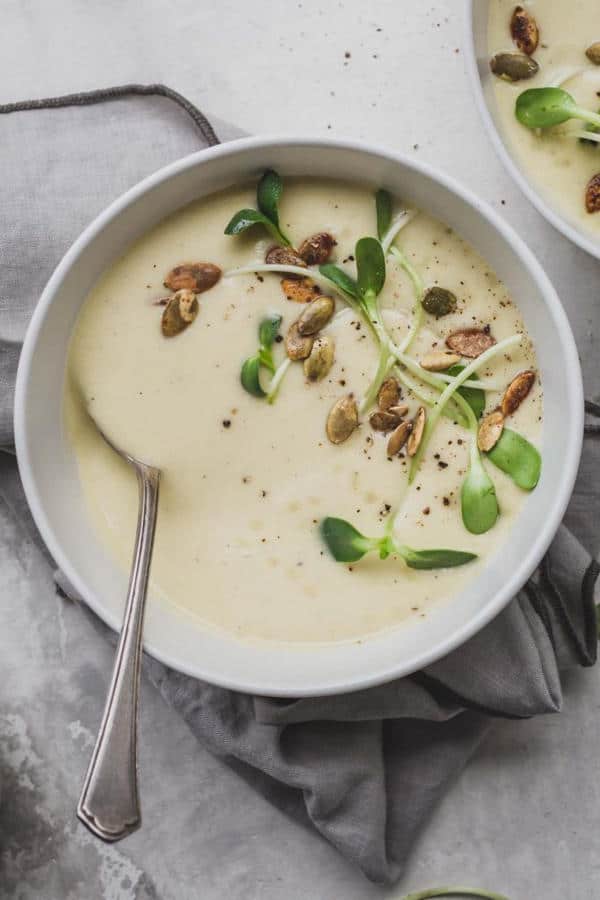 There really are just 3 ingredients in this bad boy.
The author has included some optional seasoning and a tablespoon of vegan butter spread as an option.
Do note not to use the spread as it will probably contain oil if you want to be completely oil-free.
Just cook the ingredients for about 15 minutes and you'll be ready to eat.
Perfect for those cold winter nights when you want something warming, healthy and quick!
Oil-Free Vegan Dip & Spread Recipes
Vegan Oil-Free Mayonnaise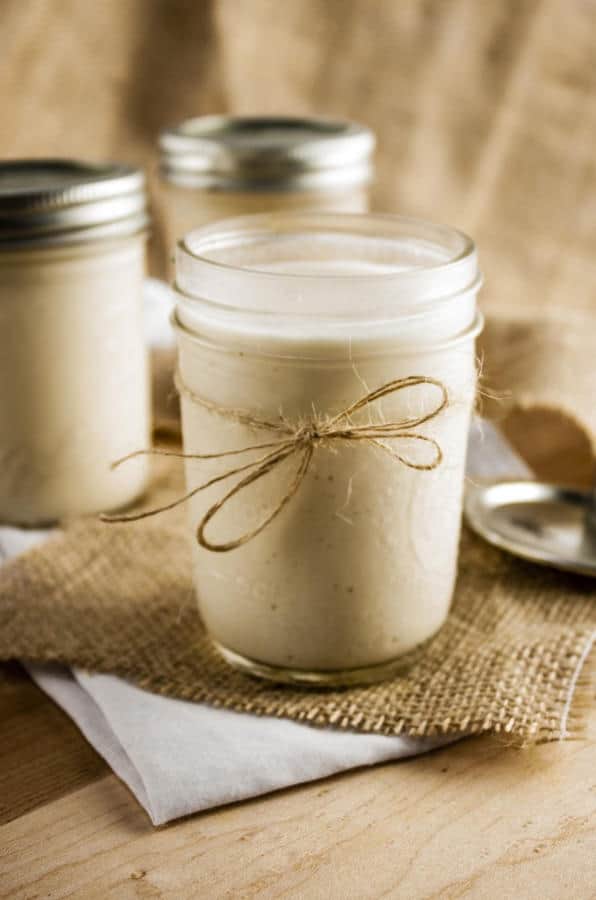 Oil-free mayonnaise? Is there such a thing? Absolutely!
Whether it's for a spread, salad dressing or you just need a good old dollop of mayo in your plant-based burger, this recipe has got you covered.
Just by looking at the list of ingredients you can see this is a high-quality mayonnaise.
Stores in an airtight container in the refrigerator for up to 10 days. Perfect!
Healthy Oil-Free Hummus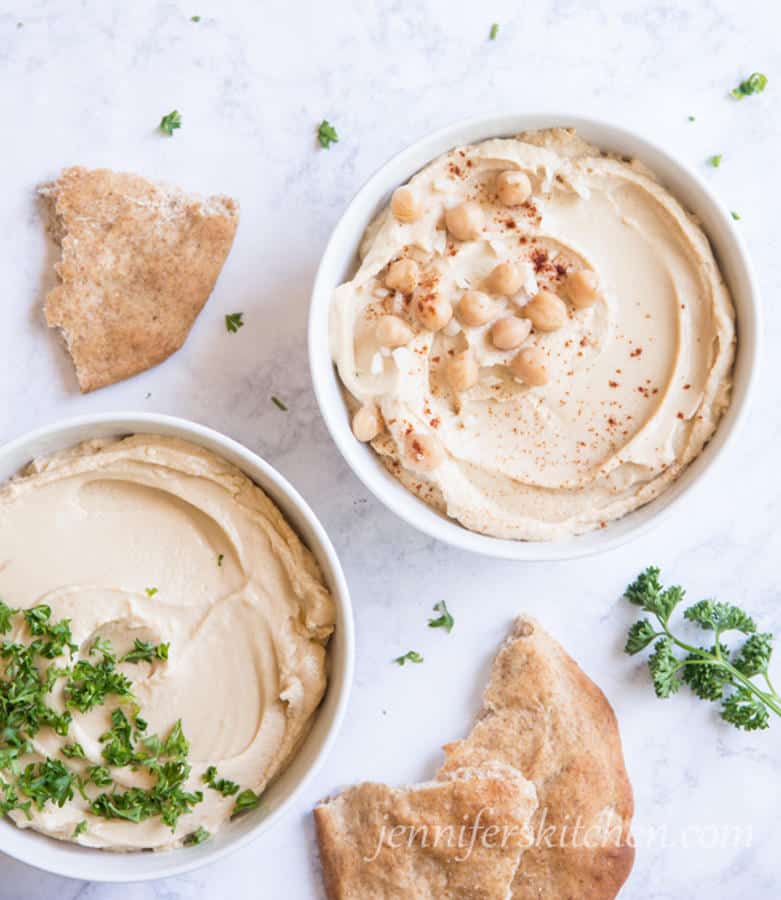 Hummus is all about chickpeas and olive oil so when I saw this I was intrigued!
There are no shortages of ingredients, every one of them a great food.
I don't know how strict you are in terms of 'oil-free', this recipe contains garlic cloves.
I'm probably being picky but I'm trying to look out for you, a arw garlic clove obviously contains garlic oil in its natural state.
If you're good with this, make this hummus, you won't regret it!
Skinny Pecan Pie Dip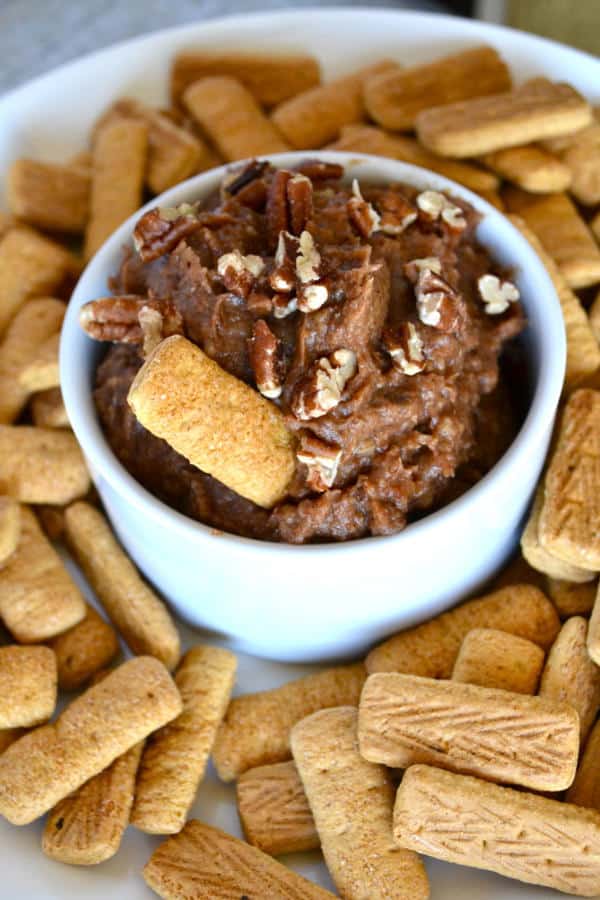 If there was ever such a thing as a dip and half, this would be it!
You have dates, banana, almond milk and just a few other treasures that make this incredible.
It's sweet but not too much and will go with just about any cracker (or cookie!)
Easy Miso Date Caramel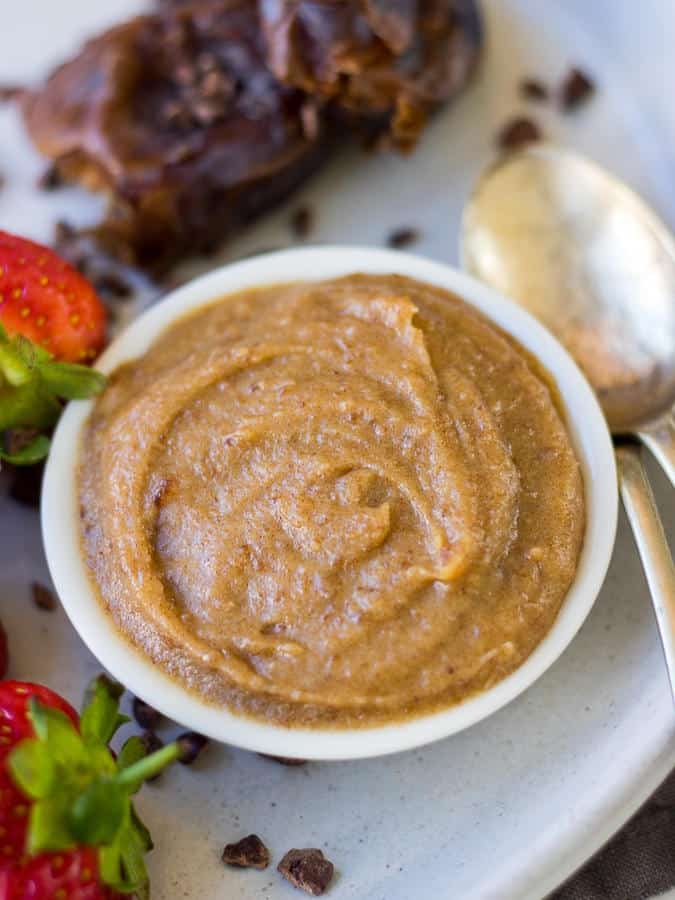 Incredibly easy to make, this is a wonderful frosting for muffins and cakes.
If you don't have a cake to decorate, it's perfect on toast and even pancakes! It does not contain refined sugar as the sweetness comes only from dates. Gluten-free as well!
Avocado Pesto Recipe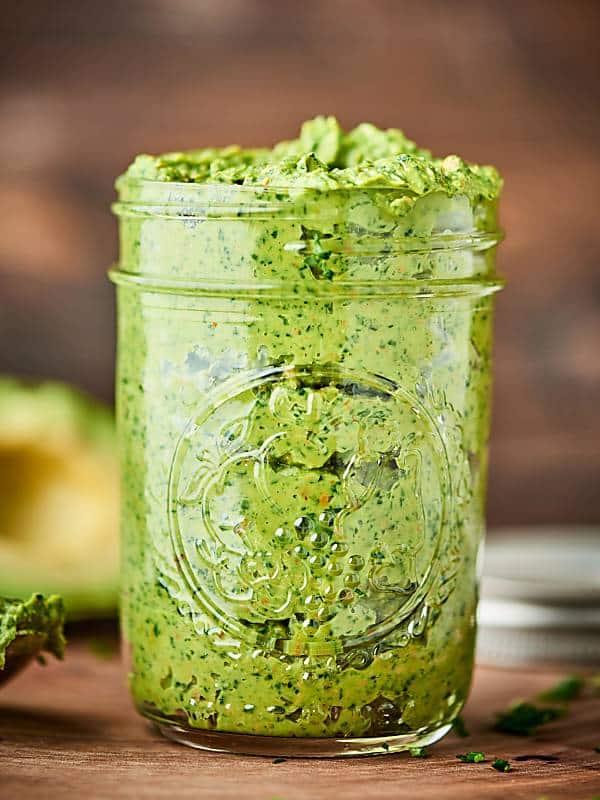 I had this a few times I can tell you, it's one of the best.
There certainly are many avocado pesto recipes around, but I really think this one has everything.
It's filled with fresh herbs, nutritional yeast and the secret ingredient for me, pistachios! Perfect on pasta, toast or any way you like it.
Cashew Cream Cheese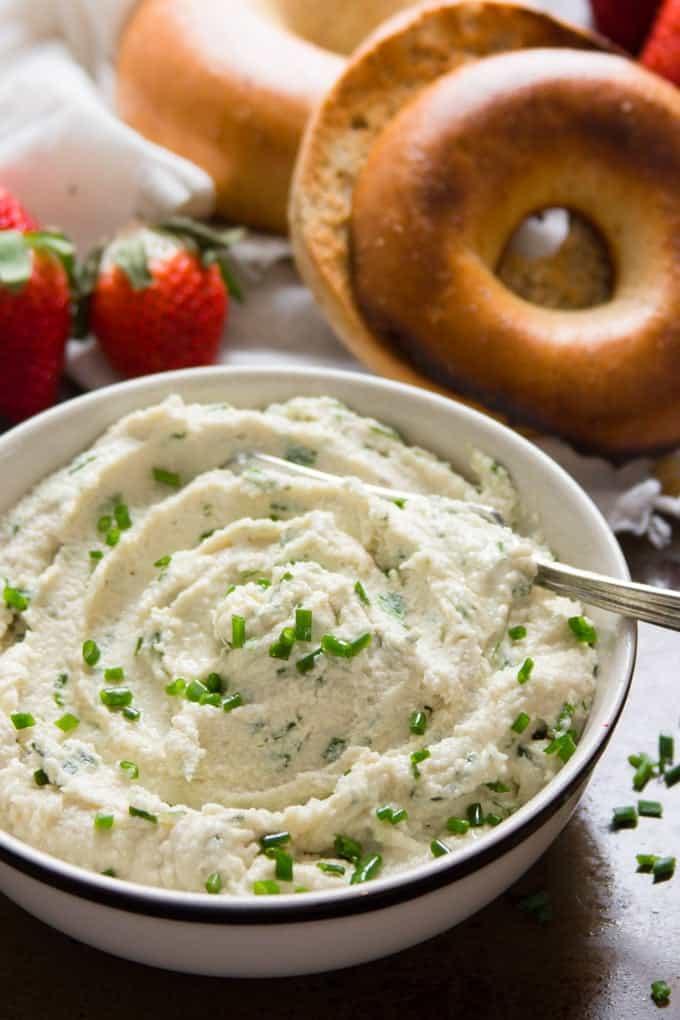 Cashew nuts used as dairy alternatives is now a thing as you know.
I'm sure you've seen a lot of recipes that contain this. Well, did you know how easy it is to make cream cheese with cashews?
Ideally, you're going to want to soak the cashews overnight. There are just four ingredients, including seasoning, that you blend together and you're good to go.
This incredible dairy-free cream cheese stores in a sealed container in the fridge for up to 4 days. You can also freeze for up to 2 months. Incredible!
Pineapple Guacamole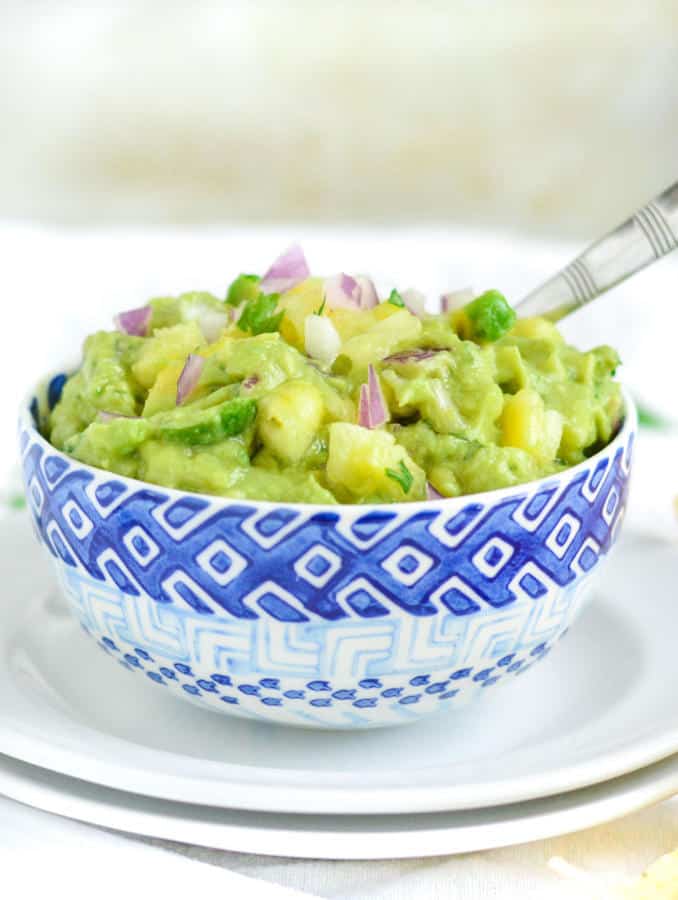 Pineapple and guacamole are two words I never thought I'd see together.
Put simply, this is guacamole with some pineapple added although the recipe does have a couple of gems that make this extra special.
Perfect as a dip, or my favorite, on toast!
Oil-Free Vegan Dressing & Sauce Recipes
The Ultimate Green Cilantro Garlic Sauce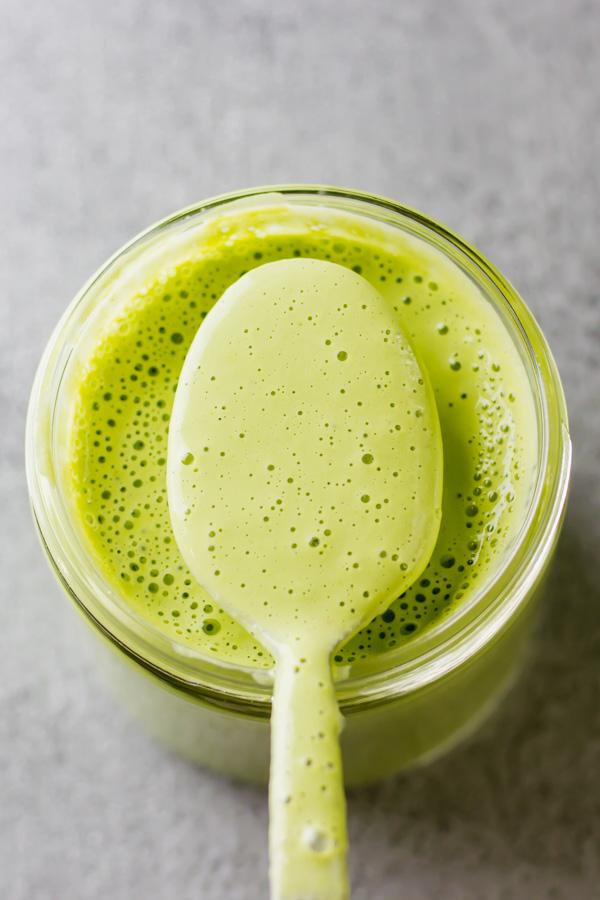 If you like cilantro, and I know it can be an acquired taste, you need to make this sauce. I didn't know how much I needed this sauce until I made it, and now I want it on almost everything.
While technically a sauce, this tasty concoction can double as a dip for a crudité plate. It also makes a great spread for sandwiches and for drizzling on your tacos! This is a super versatile and easy sauce you'll want to have on hand all the time.
10-Minute Vegan Nacho Cheese Sauce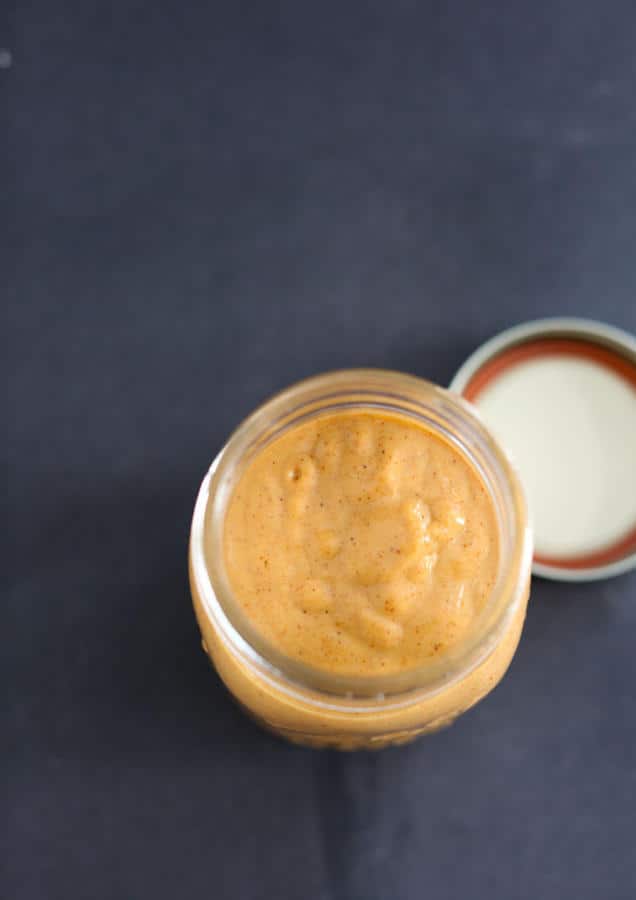 Nachos with a cheese dip are fantastic, but even people that eat dairy usually admit that the cheese sauce is like melted plastic!
There's just something weird about it. Well, we have a version that is far from weird as it's made with real food you can make yourself at home easily.
The base of this sauce is dairy-free yogurt so simply use your favorite brand.
Then you just need some other ingredients that I imagine you have in the kitchen already.
Follow the instructions and I promise you will never look back. It's delicious.
Ranch Dressing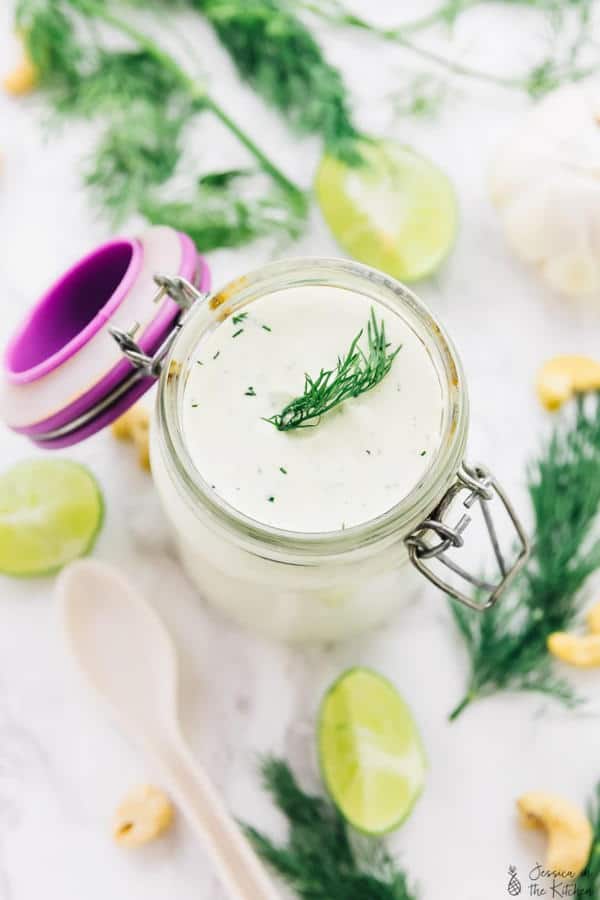 The thing is, there's no point in trying to be healthy by eating great fresh salads and then smothering them with a dairy-filled cup of dressing. It may taste great, but it's not what you're trying to achieve.
This dairy-free and oil-free dressing gives you the best of both worlds. It's thick (but not too much), creamy and has the best flavor.
The big plus here is that it's infinitely more healthy than your regular ranch dressing. Make it today!
Vegan "Mozzarella" Sticks (Gluten-Free)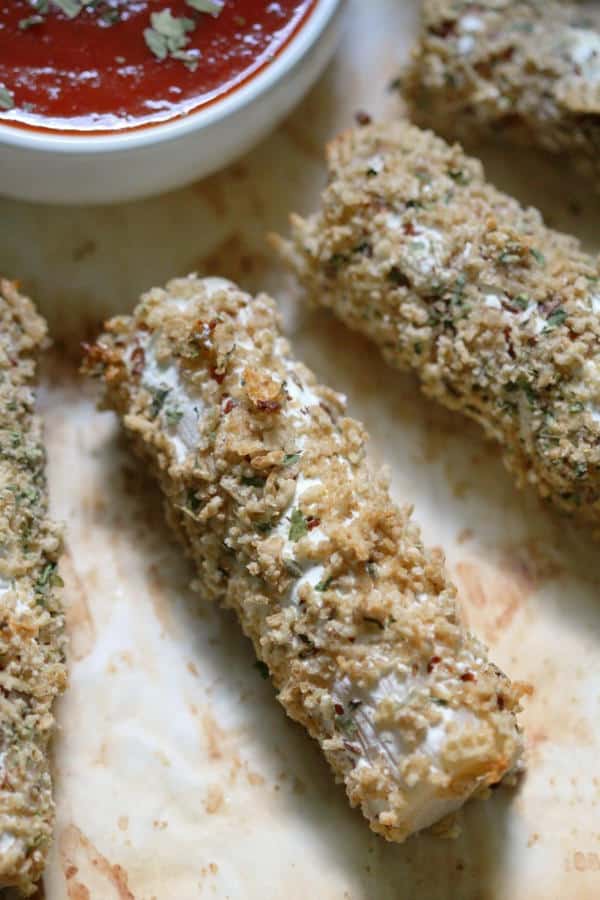 This really is an incredible recipe. Baked not fried, and also gluten-free.
If you have a family member that suffers from allergies, you may want to check this out as the author has created this recipe with allergy sufferers in mind!
There's one obvious problem with this recipe, however many you make, it won't be enough. No, I'm not joking!
3-Ingredient Almond Butter Balsamic Vinaigrette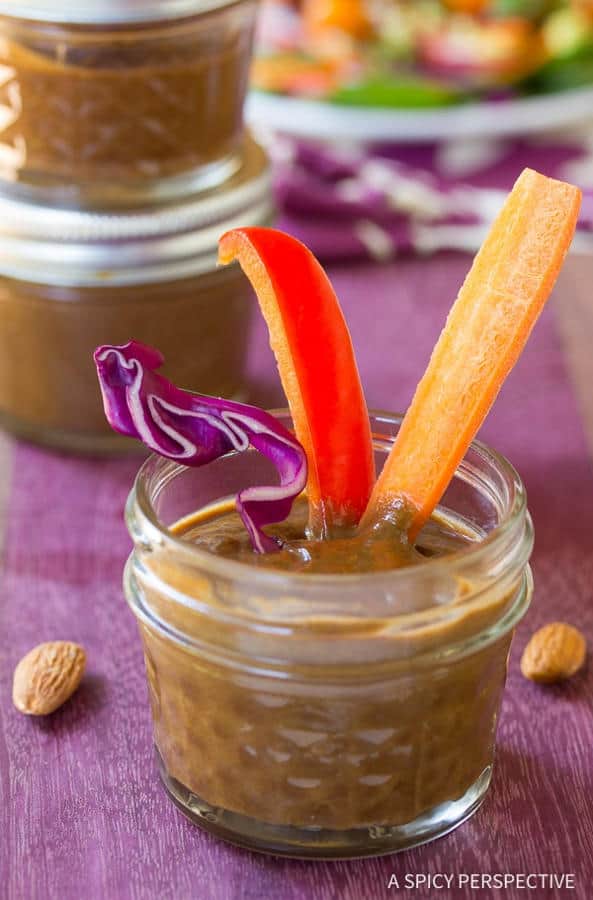 Do you ever find that you're looking for a new dressing for your salad? If this is you, then check this out.
Just three ingredients give you a dressing that is satisfying because of the almond butter and yet has that familiar vinaigrette taste due to the classic balsamic vinegar. It really is incredible and great value.
Oil-Free Avocado Cilantro Sauce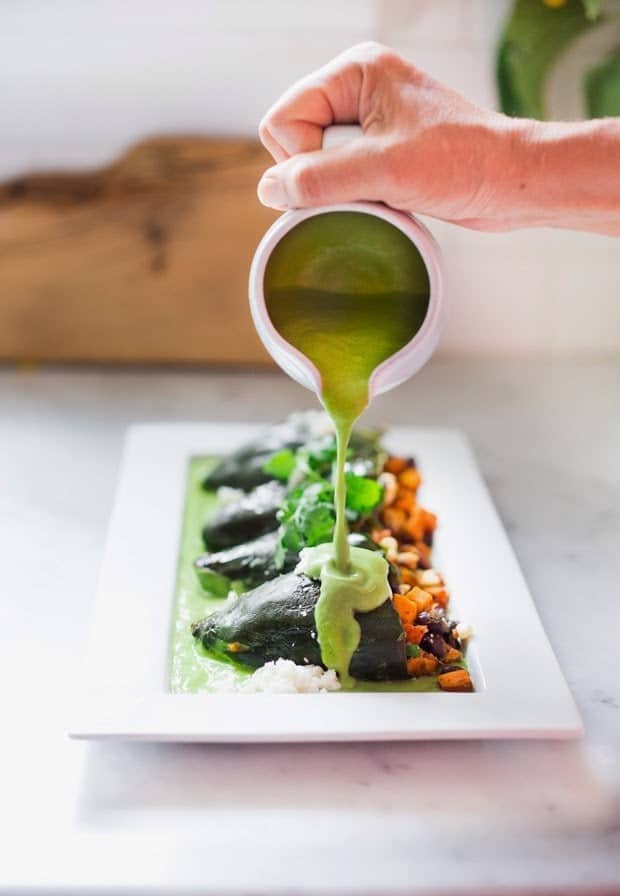 This sauce is specifically designed for Buddha bowls, wraps and so on. There's no reason why you can't use it as a salad dressing too!
This was the first time I have ever had a sauce like this. Very often you see recipes that are twist on a classic dish.
This one isn't, it starts with a clean slate and is real good!
Coconut Cashew Cream Sauce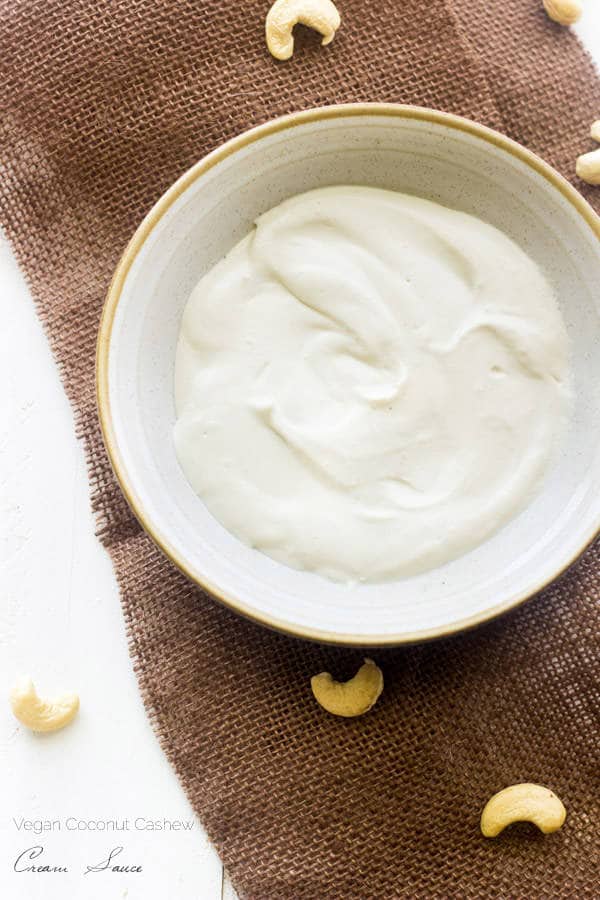 This sauce is a vegan substitute for heavy cream. The difference is, this is healthy and contains just two ingredients!
You can use it as it comes or as a base for making other sauces.
When I first made this, I was literally pouring it over everything!
You can change the consistency by using more (coconut) milk. Check out the recipe notes for some great tips.
Creamy Cauliflower Sauce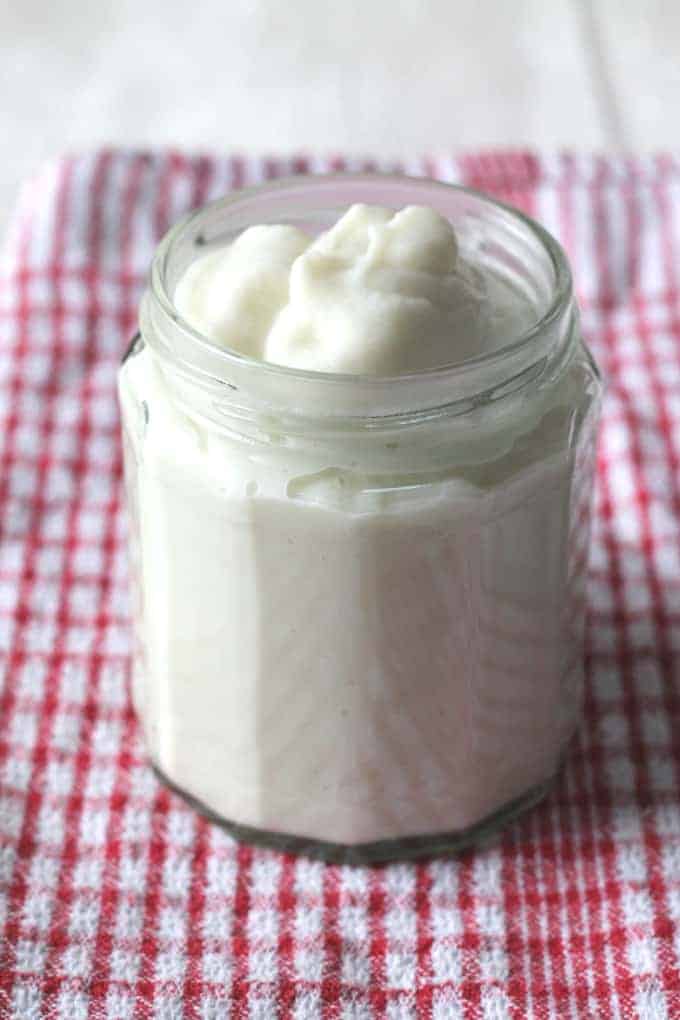 When you're looking for a dairy-free version of a cream sauce, it's time to check out this recipe.
Just two ingredients plus seasoning and a blender will create this wonderfully creamy and satisfying beauty.
This will keep in a sealed container in the fridge for up to 3 days.
Feel free to add anything to spice this up if you prefer, it's extremely versatile and you are limited only by your imagination.
Vanilla Sauce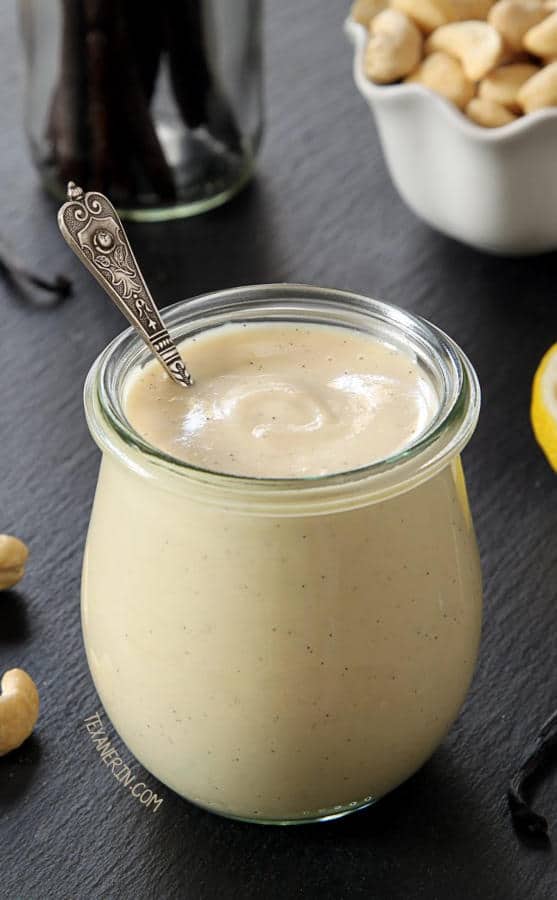 If you're following a paleo lifestyle, check out this vanilla sauce recipe. It literally takes just five minutes to make!
I love vegan sauces, they are so good and the best part about them is the flavor is better than traditional dairy sauces and yet they are much healthier!
Use this on pies, crumbles and anything you can think of.
Oil-Free Vegan Fries Recipes
Cheesy Chili Baked Potato Fries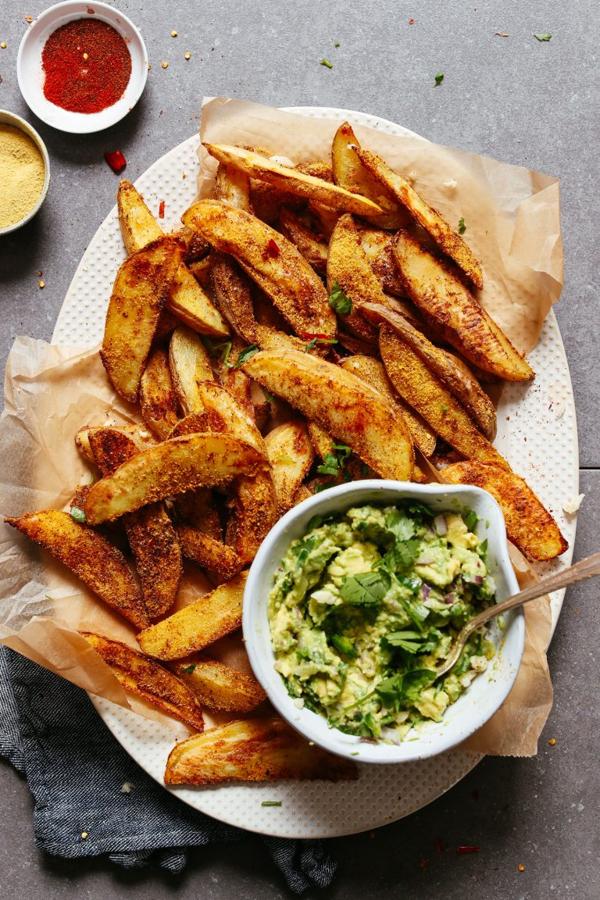 I don't know anybody who doesn't like fries. How can you go wrong with hot potato wedges which are the ideal balance of crispy and tender? You can't.
These cheesy chili baked fries are a great snack on gameday or pair perfect with your favorite veggie burger. They're great on their own or matched with a yummy dipping sauce. These spectacular spuds will win over the whole family.
Vegan Parmesan Potato Wedges (Gluten-Free)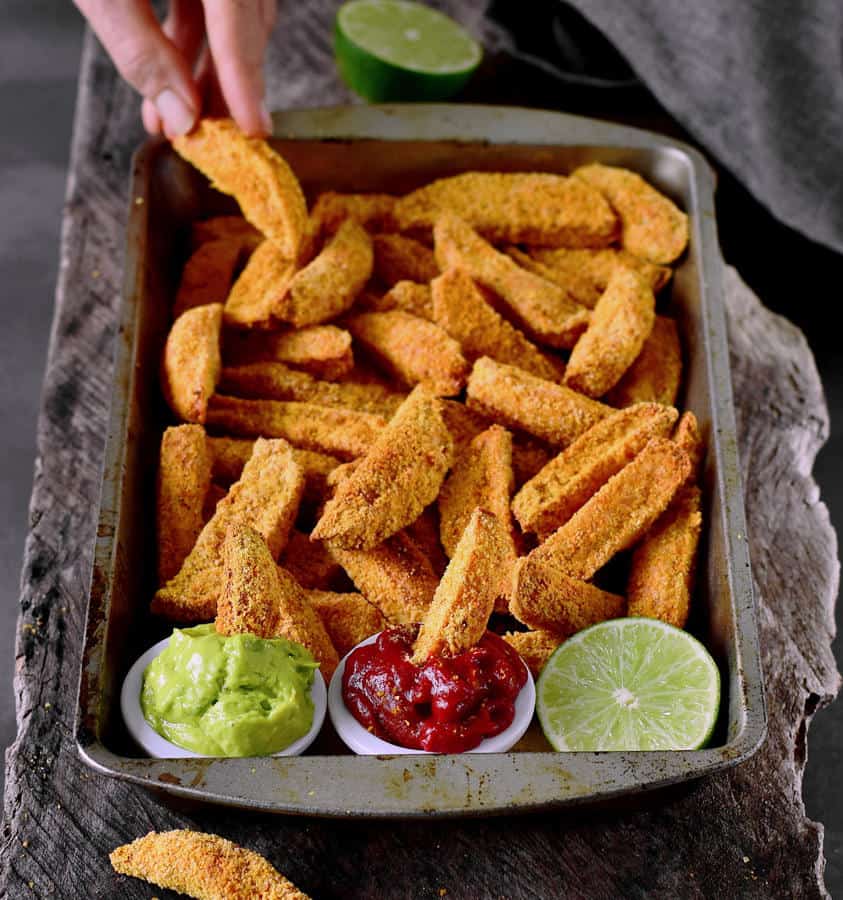 This is one of those recipes where you just look at the picture and realize you must make it!
You don't lose out on the flavor or satisfaction with these fantastic russet potatoes.
You're looking at about 15 minutes prep time and then 35 minutes to cook. Make lots, you'll need to!
Raw and Spicy Jicama Fries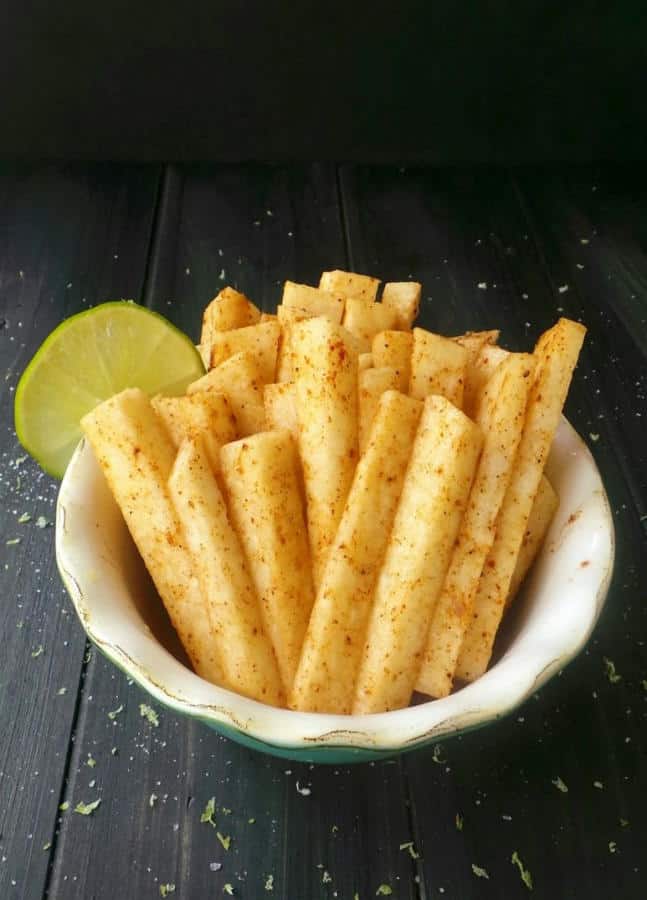 I first had raw fries in Florida (Sarasota) from a raw food café. I'll admit I was a bit dubious when I first saw them, but I was sold from the first bite.
I'm telling you this in case you're going through the same thought-process. Stick with it!
Get yourself some jicama (at least 2lbs), some lime and just a couple of other ingredients.
Mix together and then chill for at least 20 minutes although if you can't wait, eat them right away!
Watermelon Fries with Coconut Lime Dip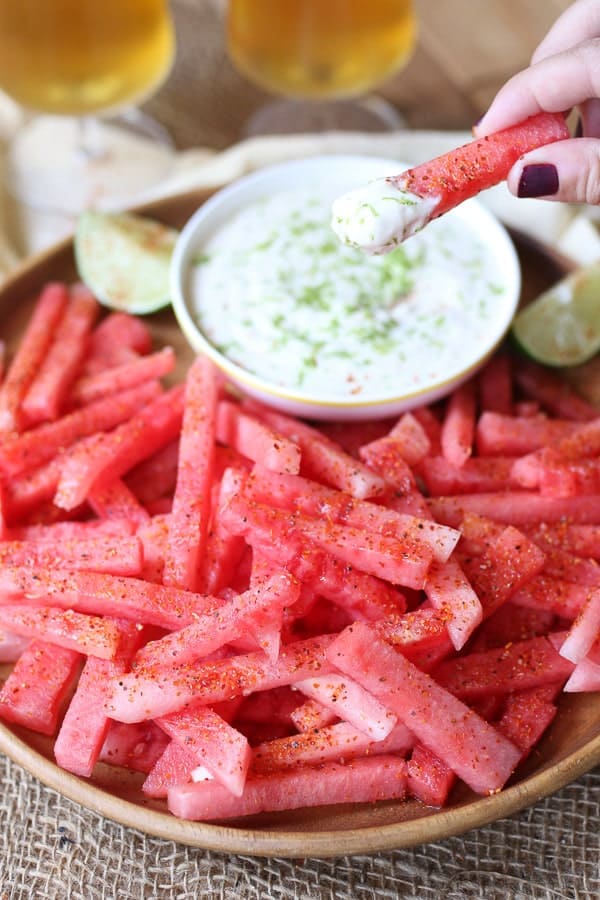 When you're on a health kick and you think you may have to give into some cravings, use this recipe! Not only will it save you, it's absolutely incredible!
The watermelon fries are seasoned with something special and the dip is the star of the show.
Just three ingredients and I couldn't imagine a more perfect partner to the watermelon sticks.
Baked Carrot Fries with Vegan Ranch Dressing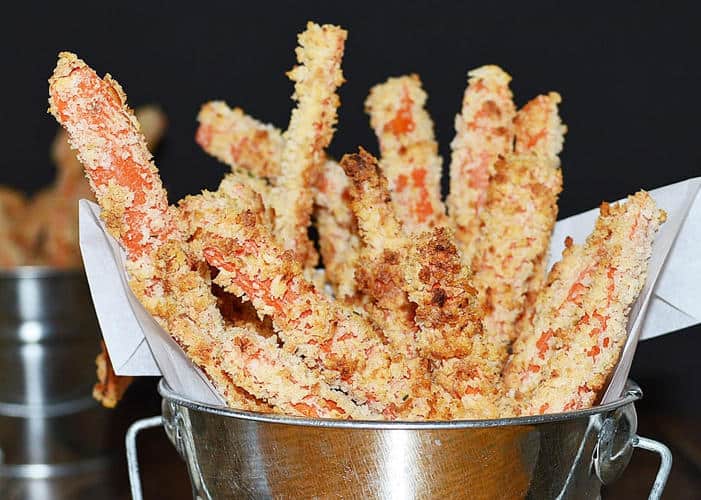 That's right, you get a bonus as this is two recipes in one!
The baked carrot fries are about as satisfying as you can get. They are so delicious that you don't need anything with them.
Having said that, the vegan branch dressing is a winner.
Not only the perfect accompaniment to these fries, but also an awesome salad dressing!
Crispy Baked Avocado Fries (Gluten-Free)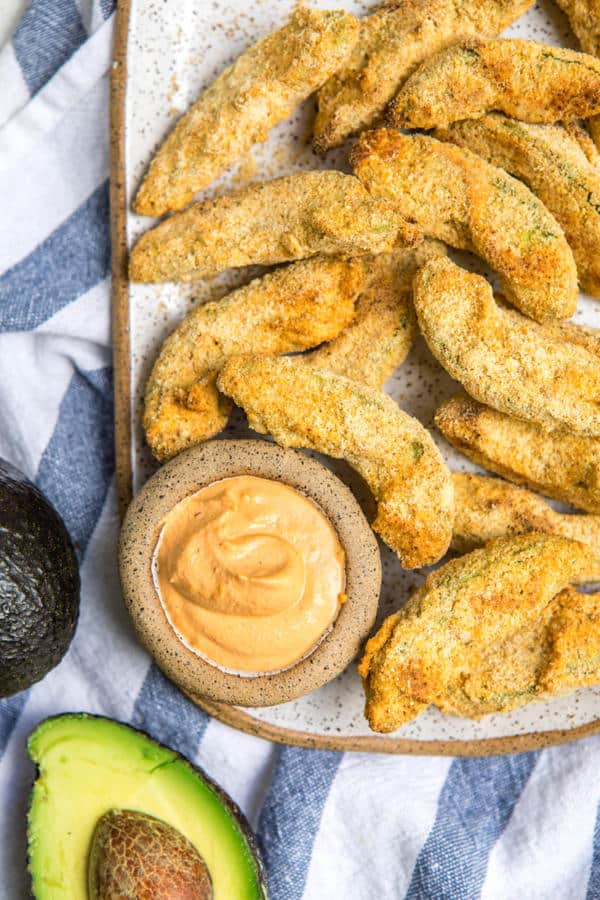 When I first saw this recipe, I wondered how it would work out, I was even doubtful it would. I was very wrong.
The trouble is, when we see something completely new, we are sometimes sceptical.
There's that old saying that the proof of the pudding is in the eating, this is what you must do here, make it and eat it!
Oil-Free Vegan Gluten-Free Recipes
The Best Easy Vegan Oatmeal (Gluten-Free)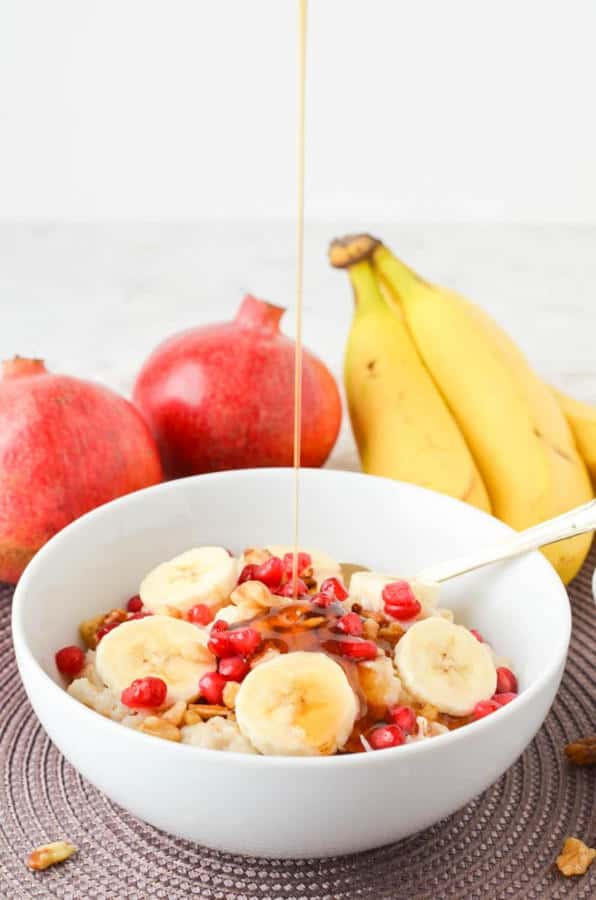 This is a perfect way to start the day! Grab yourself some old-fashioned oats and your favorite ingredients and follow the instructions to be guaranteed a perfect breakfast.
If you're not sure about what to do for toppings, simply follow the instructions and you'll be in for a treat.
Broccoli Carrot Rice Noodle Toss with Peanuts (Gluten-Free)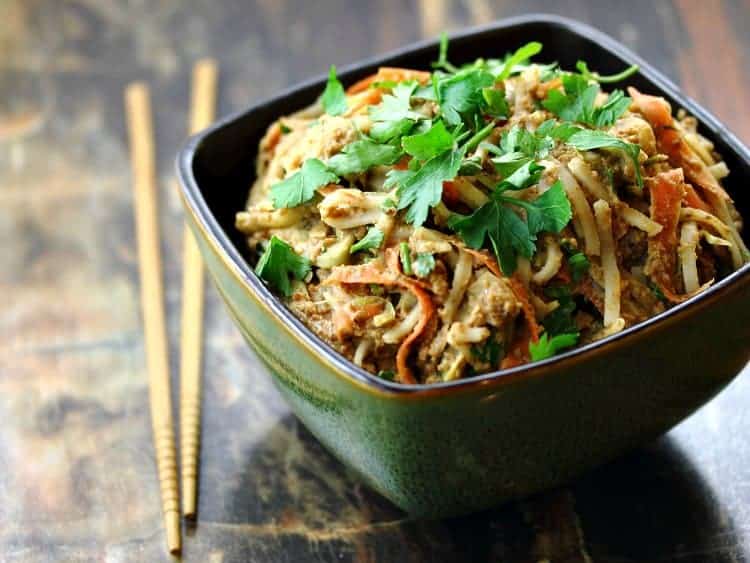 This is a healthy treat bursting with flavor. This extremely simple, rice noodles with some shaved vegetables and then herbs.
The secret weapon here is the peanut sauce which is extremely special.
You're going to be putting this on other dishes and even using it as a dip. Dry roast the peanuts for that extra special treat.
Vegan Leek Quiche (Gluten-Free)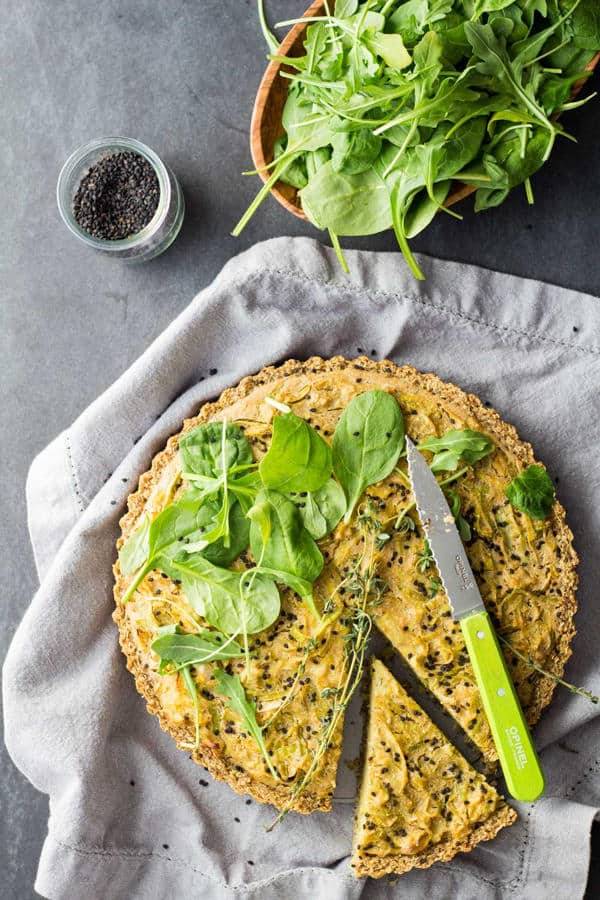 I knew this recipe was a winner when I saw that chickpea flour was an ingredient.
This has great flavor and texture and is a superb substitute when making something traditionally made with egg.
Simple ingredients make this first-class vegan quiche. Perfect for those summer afternoons when you want something satisfying to go with your salad.
Key Lime Pie (Gluten-Free)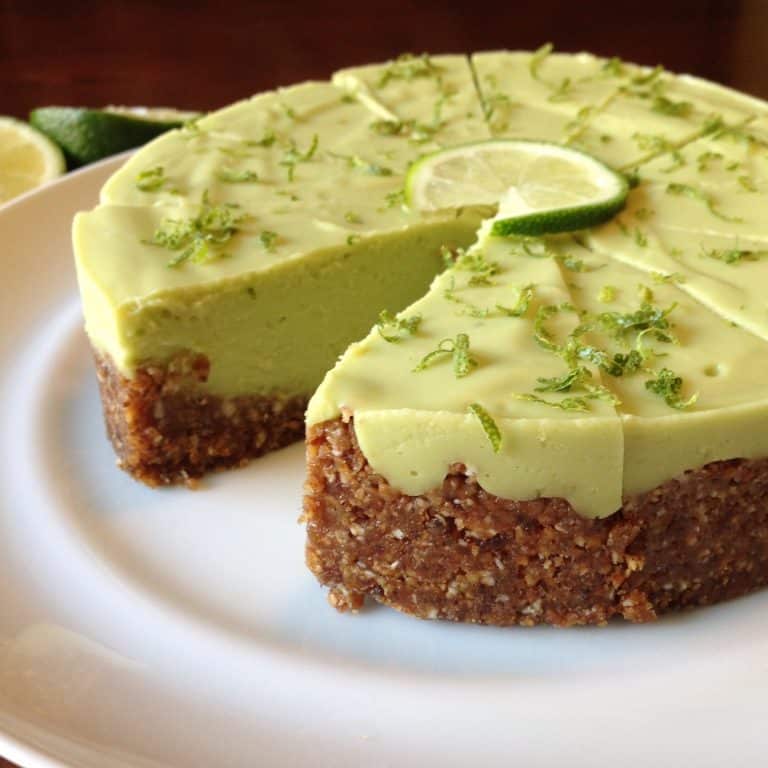 Key Lime Pie, I love this so much. You don't miss any flavors in this vegan alternative.
I'll tell you something else, you won't miss the unhealthy aspect that comes with the traditional pie either. This is healthy, the green colouring comes from avocado!
Easy to make and a real treat. If you want to surprise someone, this is the recipe to go for.
Oil Free Fried Tofu Sandwich with Roasted Garlic Aioli (Gluten-Free)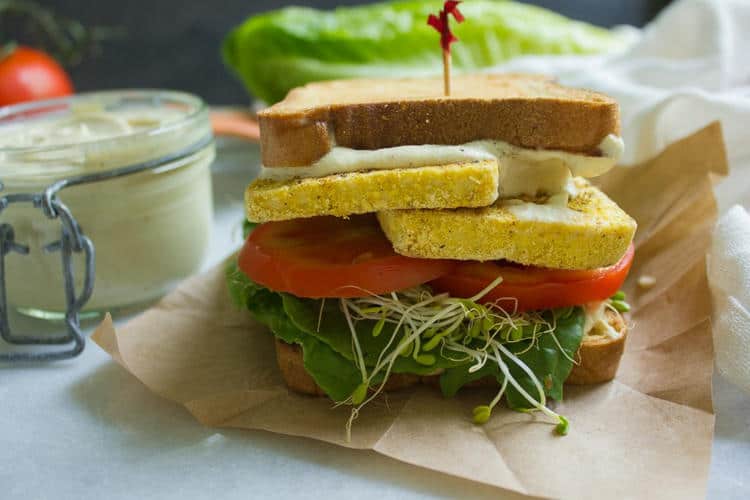 Everyone who knows me understands that sandwiches are my thing. Tofu sandwiches are fantastic and when I saw this had roasted garlic, I was sold!
What makes this go one step further is that its oil-free, can you believe it?!
The author has removed the unhealthy aspect of, say, frying tofu.
Put all the ingredients together and you have yourself a super sandwich.
Healthy Oil-Free Roasted Chickpeas (Gluten-Free)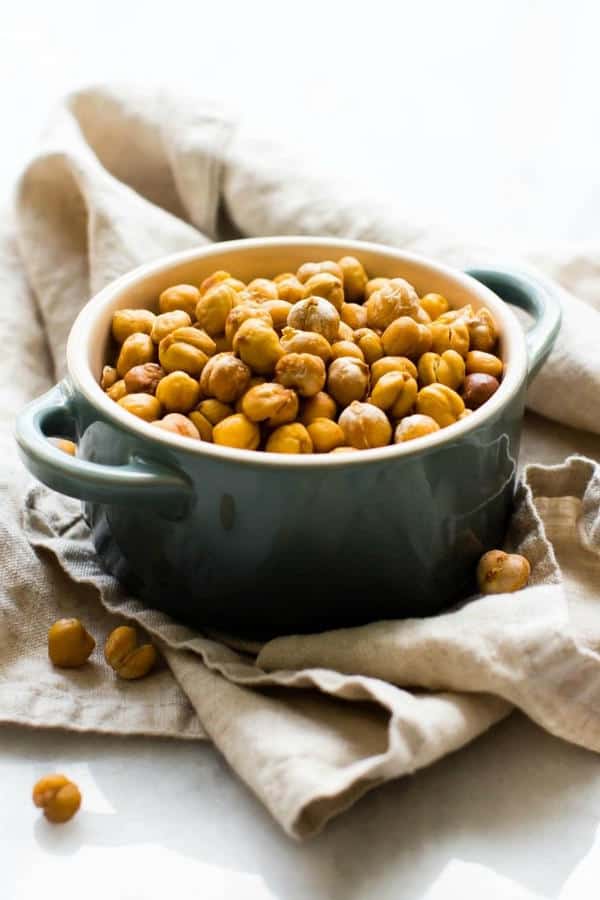 For something so simple such as roasted chickpeas, this is one heck of a recipe!
No oil, no fat and wait until you see the different options in the ingredients.
The author has gone to the trouble of making a video on the recipe page, something you don't see very often but one of the most useful features to have. Guilt free snacks, here we come!
Broccoli Quinoa Wrap (Gluten-Free)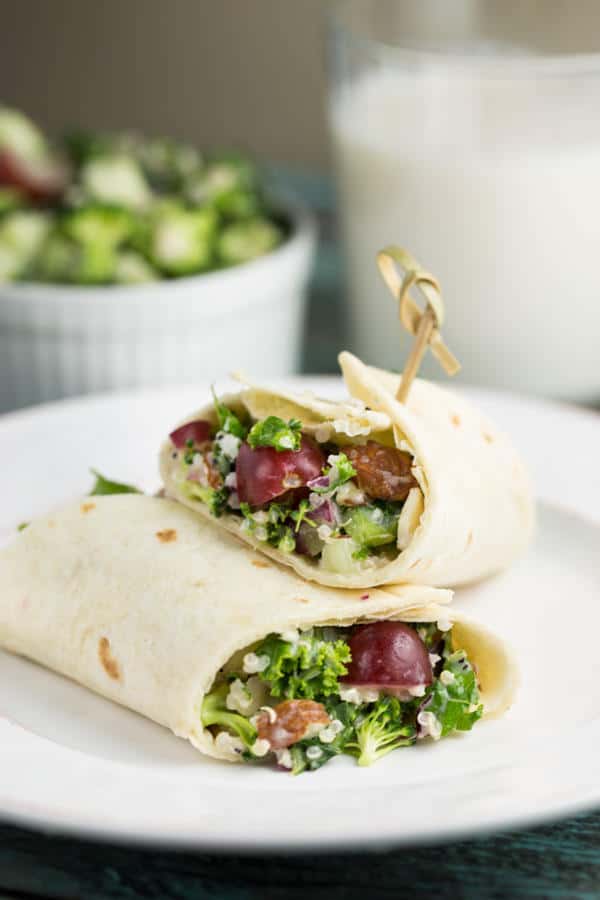 I love quinoa and often eat it with chopped mixed vegetables.
I never thought about having it like this. Just check out the ingredients and you see things like seedless red grapes, cucumber, poppy seeds and more.
The best part is you can eat this from a bowl or make into a sandwich or wrap. Tastes sweet, savoury and most of all fresh.
Chocolate Strawberry Oatmeal (Gluten-Free)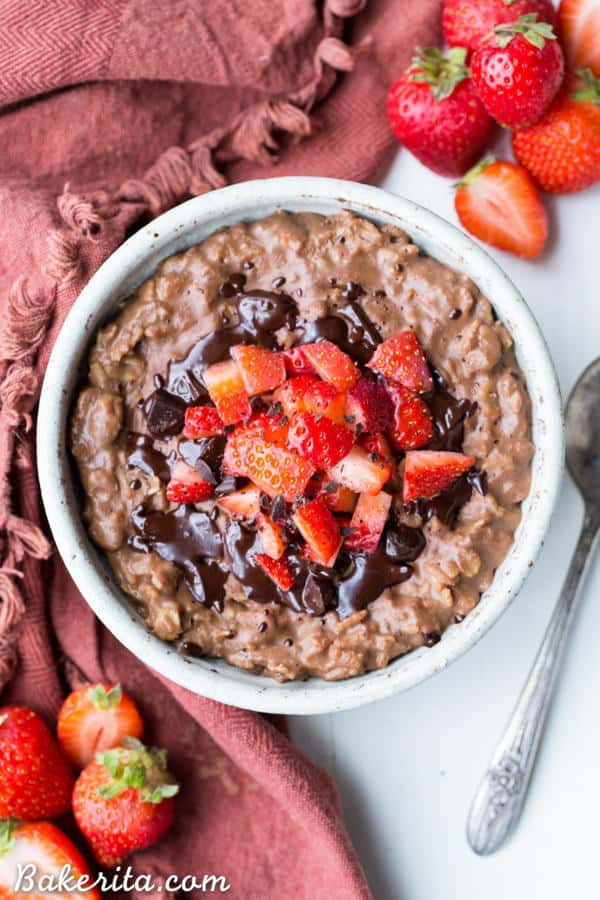 This is one of those breakfasts that taste like a dessert!
The difference is, this has no added sugar and is sweetened simply with a ripe banana.
When I first saw this, I thought there would be many ingredients and you'd need at least half an hour to bring it to the table.
There are just six ingredients and total time including prep and cooking is, wait for it, 10 minutes!
Pistachio and Cranberry Energy Bites (Gluten-Free)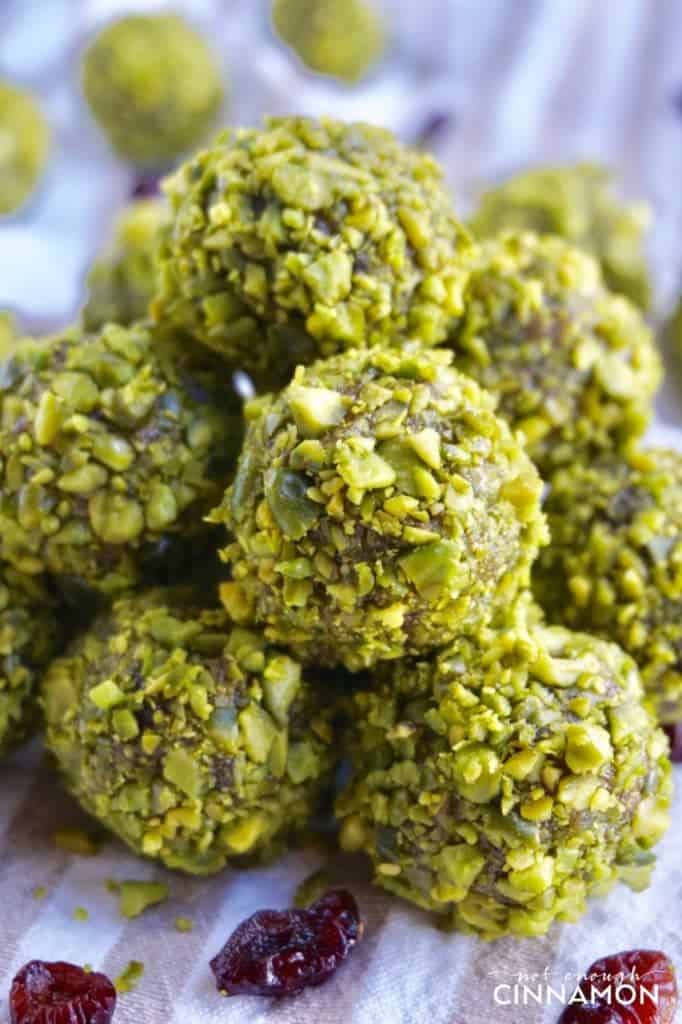 I instantly recognised this recipe as a variation of one of my favorites.
I love date balls made with medjool dates, coconut and a couple of other ingredients. This recipe uses pistachio and cranberry with the dates.
If you've never made anything like this before, check out this recipe. The ingredients are short, clear and concise.
Coconut Chia Pudding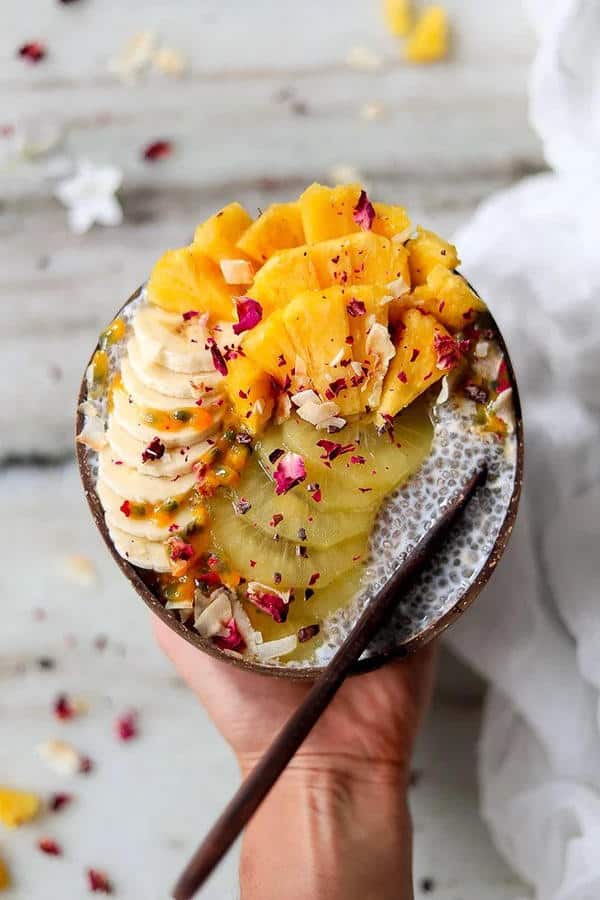 There are many chia seed pudding recipes around and it's easy to see why when you taste them.
This dish uses coconut and just a couple of other ingredients as the base of the pudding.
The fruits listed as 'toppings' are optional making this extremely versatile. Whatever you choose, you're going to love it!
Oil-Free Vegan Lunch Recipes
Lentil Falafel (Gluten-Free)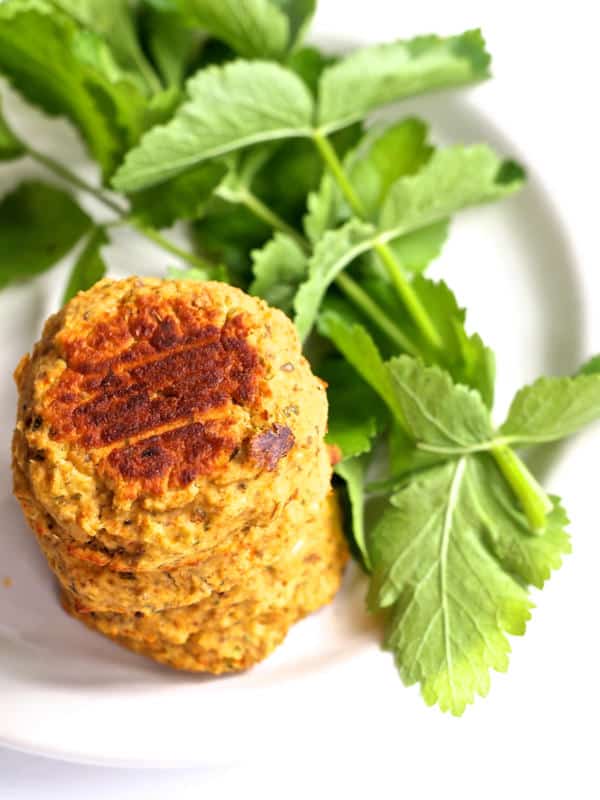 What an amazing twist on a classic recipe! The base of these falafels is lentils!
Also included are some great additions such as carrot, garlic and more.
The tablespoon of lemon juice gives these a wonderfully fresh taste.
The end result is a patty that is soft, flavourful and moreish!
Cauliflower Tabbouleh with Almond Tahini Sauce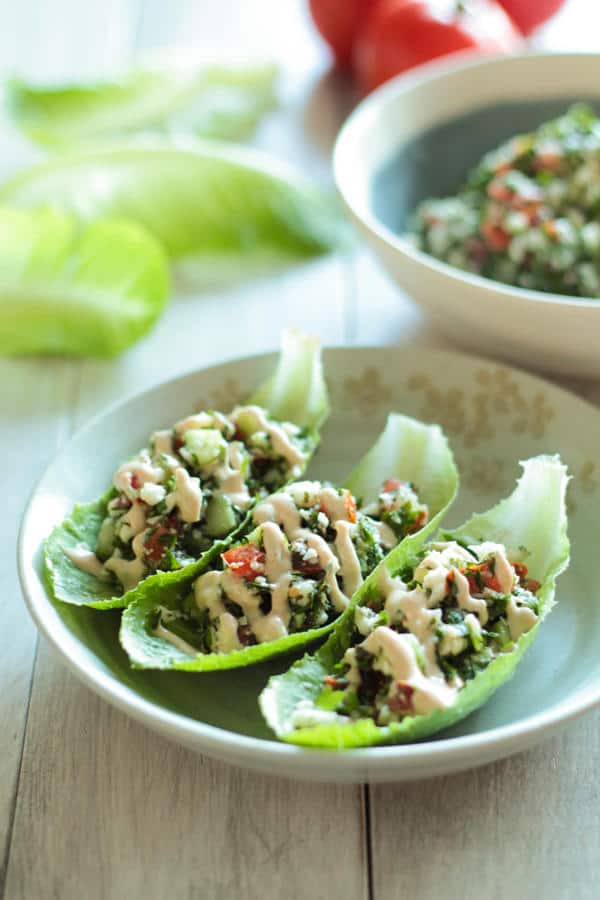 If you've never had anything like this before, do give these a try. If you're not sure they will be satisfying enough, trust me on this!
Probably one of the healthiest lunches you are going to have. No added oil and full of real food. Get ready to be impressed!
Oil-Free Oven French Fries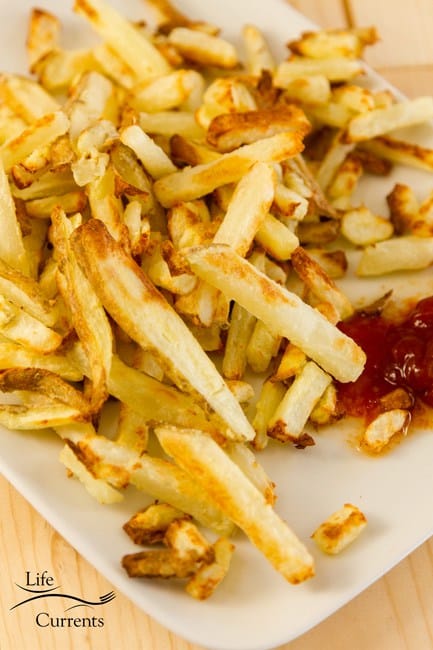 When we decided to do an oil-free roundup, one thing I never thought we would find is a recipe for French fries.
The author uses an air-fry oven which certainly helps in the process of creating these gems.
They are so good, it's worth investing in an air fryer! They taste amazing!
Creamy Sweetcorn Chowder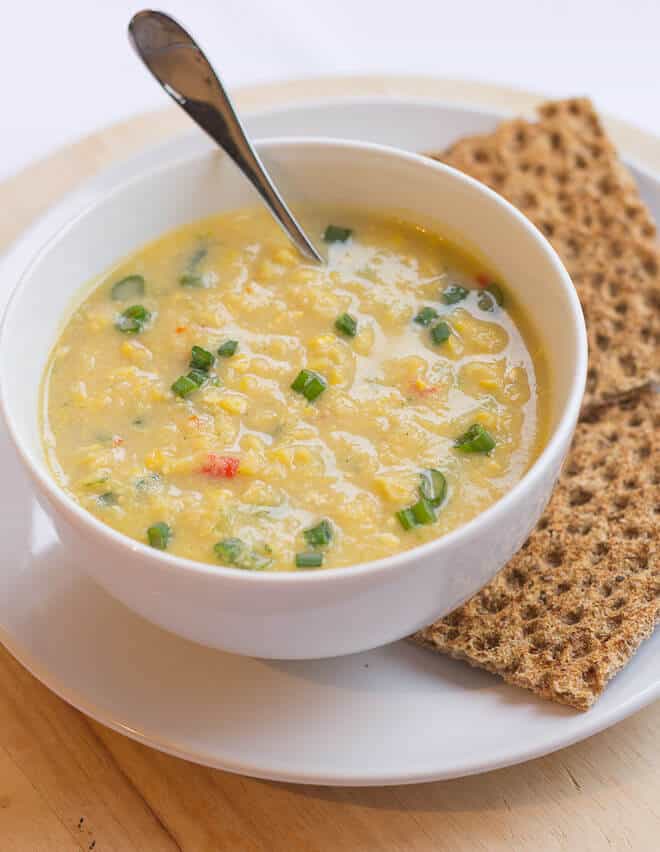 There's nothing quite like a really good corn chowder recipe. Try to find one that doesn't contain oil, however, is like trying to find a needle in a haystack. Well, we found it!
If you're on a budget this is the perfect recipe. It's also low-calorie and you can make this in 30 minutes or less. Full of flavor and perfect for when you need that chowder fix!
Chickpea Avocado Smash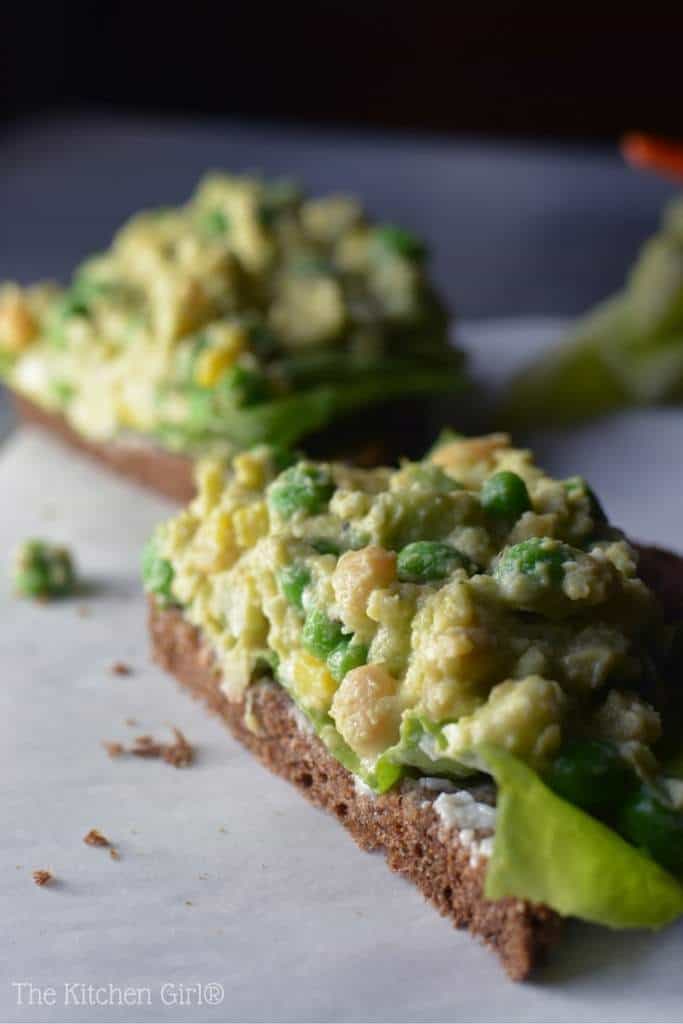 This literally is a 5 minute recipe! The title of the recipe gives away the two main ingredients, the author has added a little Dijon mustard, seasoning and one other secret ingredient which brings this altogether.
Not only great as it is, but completely versatile so feel free to add in other ingredients such as tomatoes, onions and your favorite herbs. Amazing on toast or it makes the best sandwich filling ever!
Hummus Wrap with Sriracha Sauce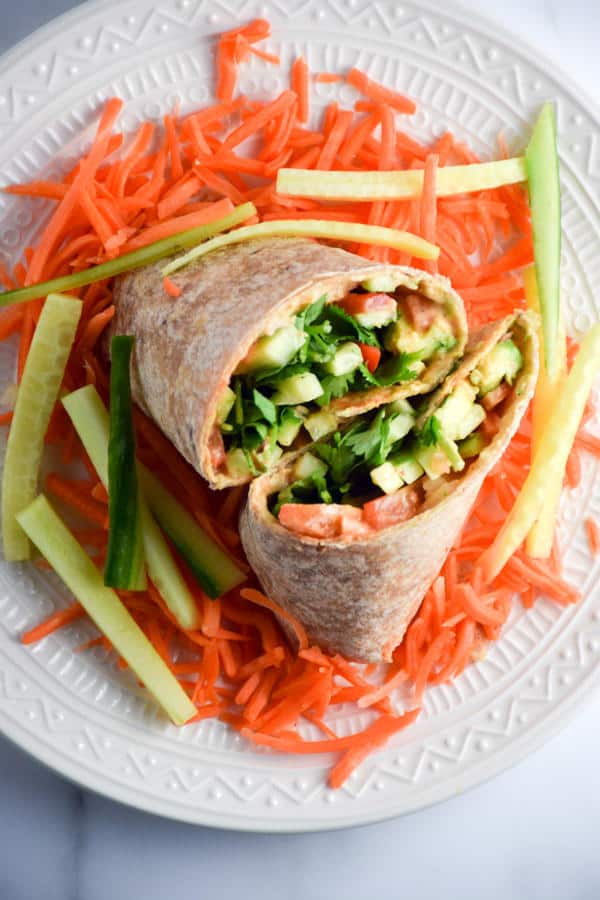 What a great idea for a wrap! So much more than the title suggests.
Get yourself a julienne peeler or simply grab your favorite knife (remember, safety first!) and cut some great veggies into strips.
Add the fresh herbs and put everything together. Perfect for taking to work or a picnic.
Hummus Collard Wraps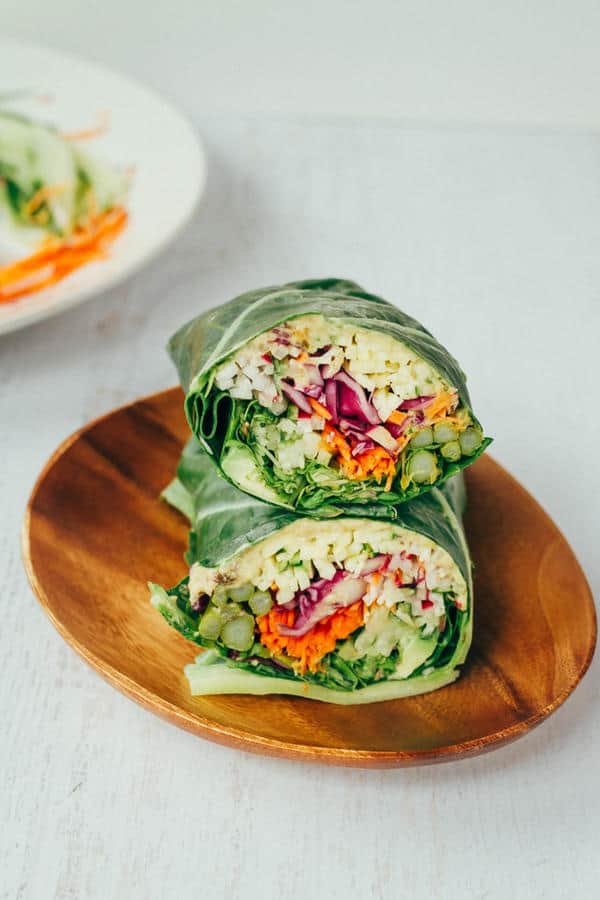 I remember the first time I heard about collard wraps, I was a little dubious and then I took my first bite and I was sold.
I've never looked back and honestly think collards are the best wraps ever.
This is a serious recipe, it's filling, satisfying and 100% healthy. It's also a versatile recipe as well so feel free to swap out any vegetables.
Spinach Wrap with Beet Hummus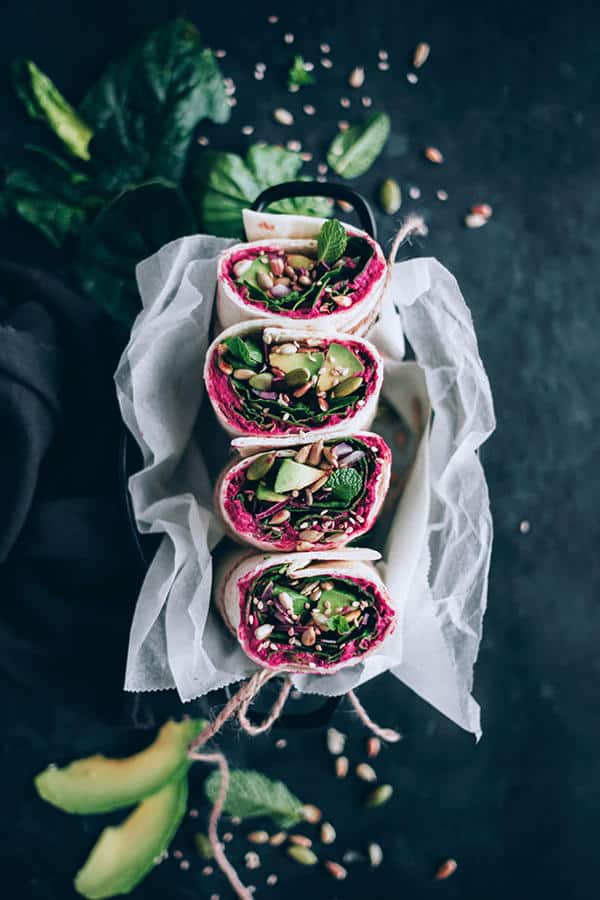 Have you ever tried hummus and beets? The author of this recipe obviously knows the secret that they're a match made in heaven.
Add a few other ingredients such as avocado, onion and more and you'll have yourself a seriously satisfying meal in a wrap… or two!
Zucchini Quinoa Sushi Rolls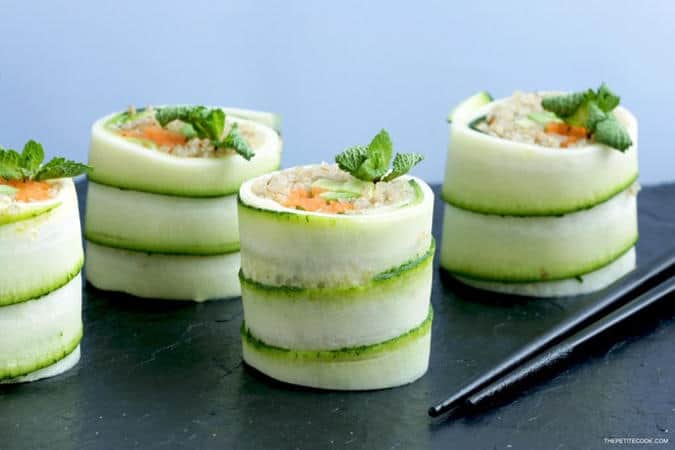 I know someone that loves the idea of sushi but doesn't want to have the rice, and she isn't too keen on the taste of nori either.
If I have just described you, this recipe solves both those problems.
Instead of rice we have quinoa, and instead of nori we have ribbons of zucchini.
Throw in the other ingredients and you have yourself a fantastic twist on sushi. Healthy, filling and fun!
Oil-Free Vegan Salad Recipes
Meat-Free Chef Salad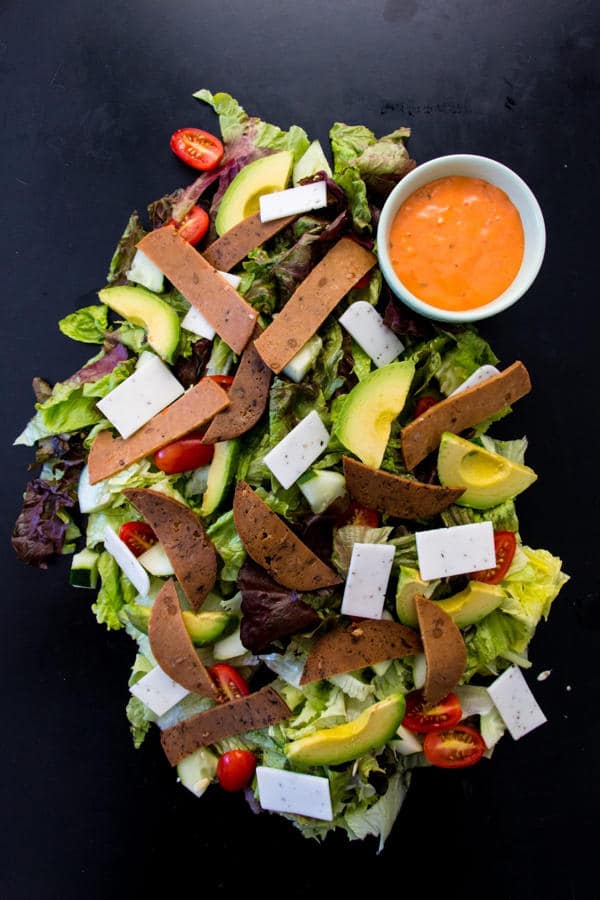 This is a great salad, versatile, healthy and yet incredibly satisfying. If you follow the ingredients, it's only a 175 calories too!
Mixed in with their salad are some vegan 'deli' slices of a particular brand name.
If you are unable to source this, use your favorite meat free alternatives or, you could even use sliced portobello mushrooms.
Whichever way you have this, you're going to love it.
Summer Butter Lettuce Salad with Peaches and Corn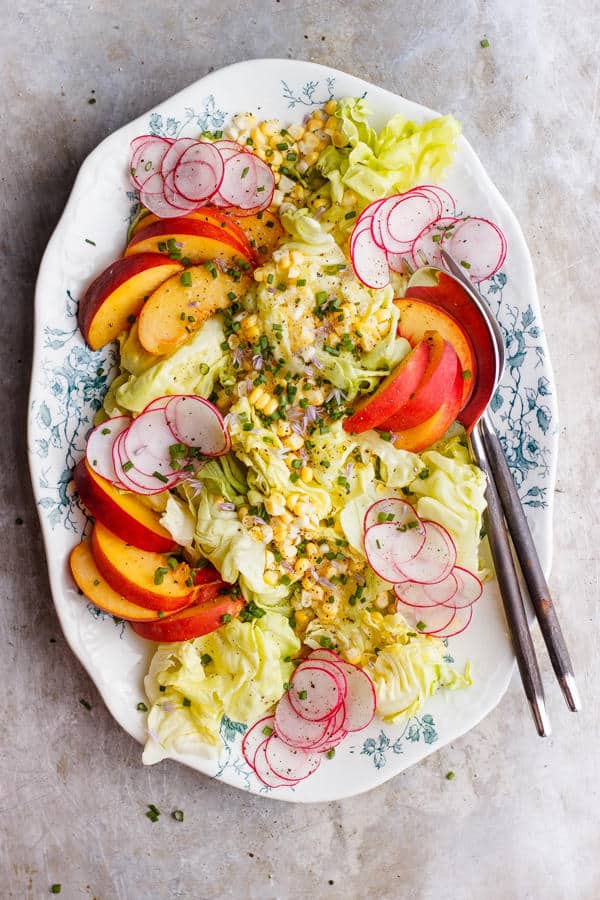 Peaches and corn as part of a salad? Wait until you see the recipe!
Some great ingredients although incredibly simple at the same time. I had no idea these would work so well together.
The ingredients link to a separate recipe for the lemon agave dressing, although the recipe author suggests you can also have a lemon vinaigrette if you prefer.
The recipe page also has great photos illustrating how this comes together.
Raw Rainbow Goji Salad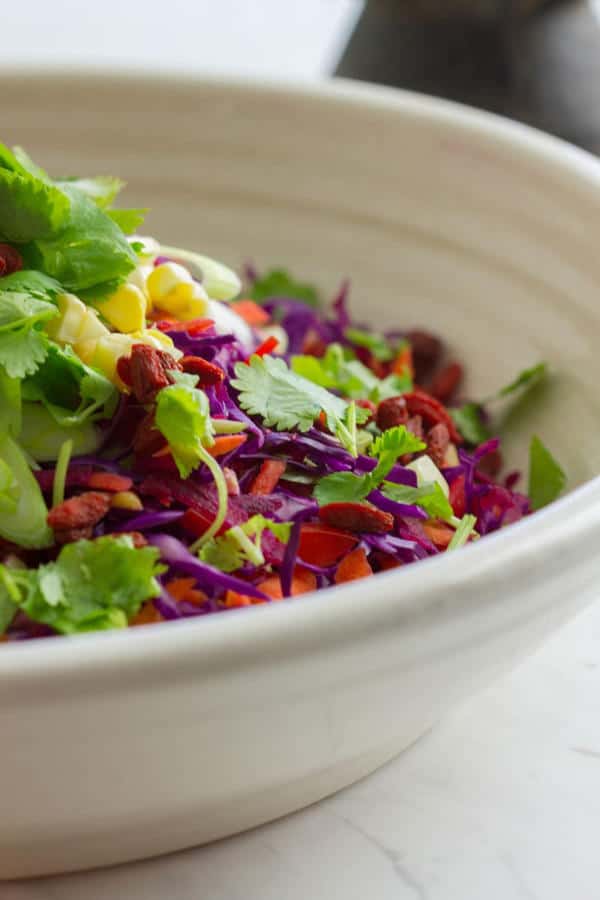 When you want to make that special salad for a dinner party, make sure you keep this recipe for that occasion.
Don't think this is a complicated salad with hundreds of ingredients. It couldn't be simpler and comes together in 25 minutes or less.
The recipe page has a handy tool where you can change the amount of servings you need, and this will alter the amounts listed in the ingredients. Perfect!
Refreshing Watermelon Tomato Salad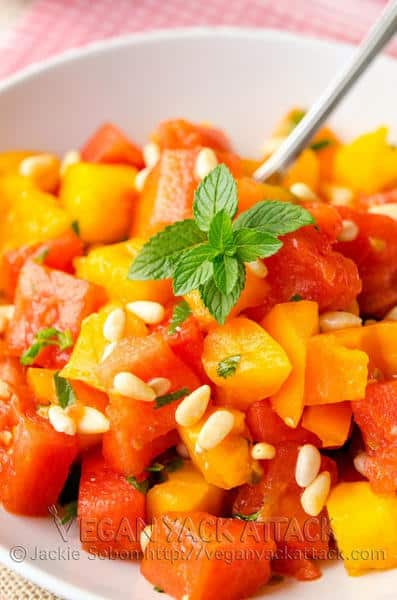 I was completely intrigued when I first saw the title of this recipe wondering how the two would go together.
There are six ingredients in total and the amounts listed make four servings.
You place all the ingredients in a bowl, toss together and sprinkle with salt and chill in the refrigerator.
That's it! Incredibly refreshing.
The Ultimate Taco Salad with Savory Walnut Sun-Dried Tomato Crumble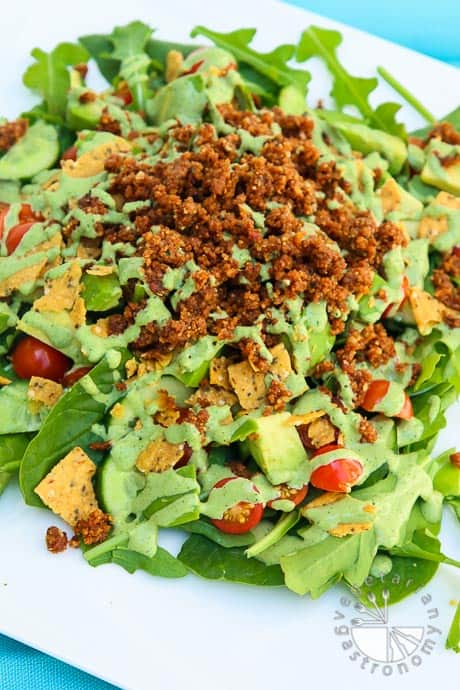 Is this the ultimate taco as the title suggests? Well, if it's not, I don't know what is.
Incredible crumble that is savoury and satisfying. All the ingredients go together perfectly.
I ate this in a wrap and was in heaven! How will you eat yours?
Smoky Summer Salad with Coconut Bacon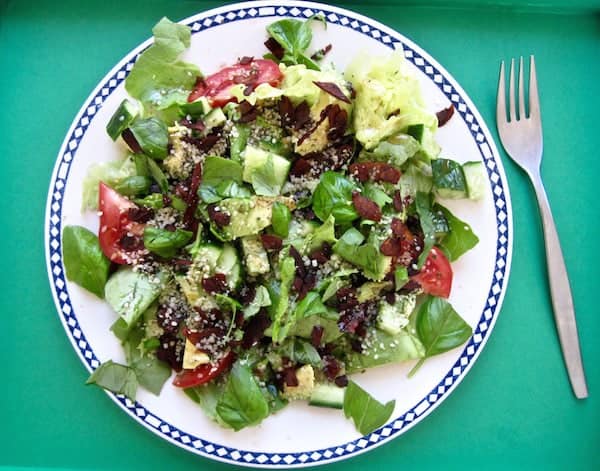 I know salads can seem a bit boring sometimes and always looking for inspiration. Well, now's the time to stop looking!
This is a great salad, make no mistake about it.
However, for me the best part about this recipe is the instructions on how to make 'Coconut Bacon'.
If you never had it before, have it! Together with the salad, it's incredible.
I'm thinking this would make a great sandwich as well.
Cruciferous Crunch Salad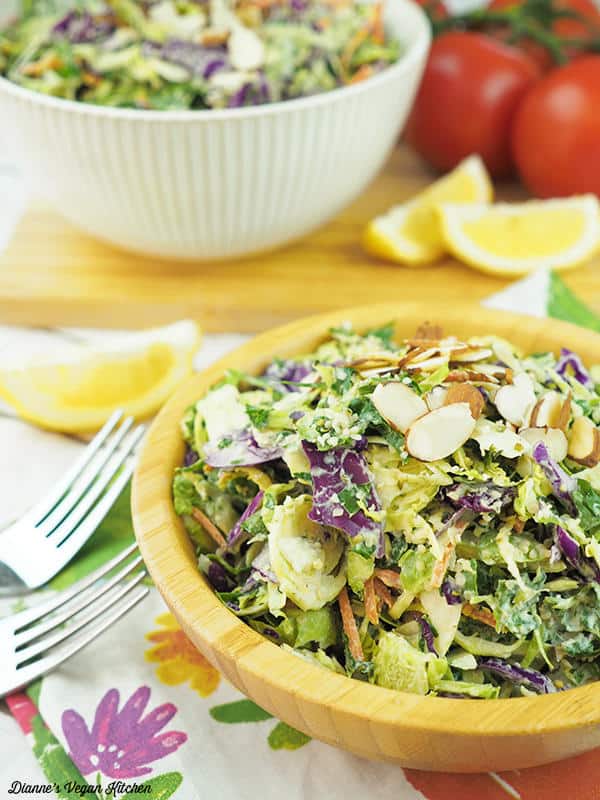 If you love salads, especially ones you don't normally see, you're going to love this.
Garlic, shredded brussels sprouts, a little Dijon mustard and so much more, it makes this the type of salad you'll not want to stop eating.
The slivered almonds are my favorite!
Chickpea Caesar Pasta Salad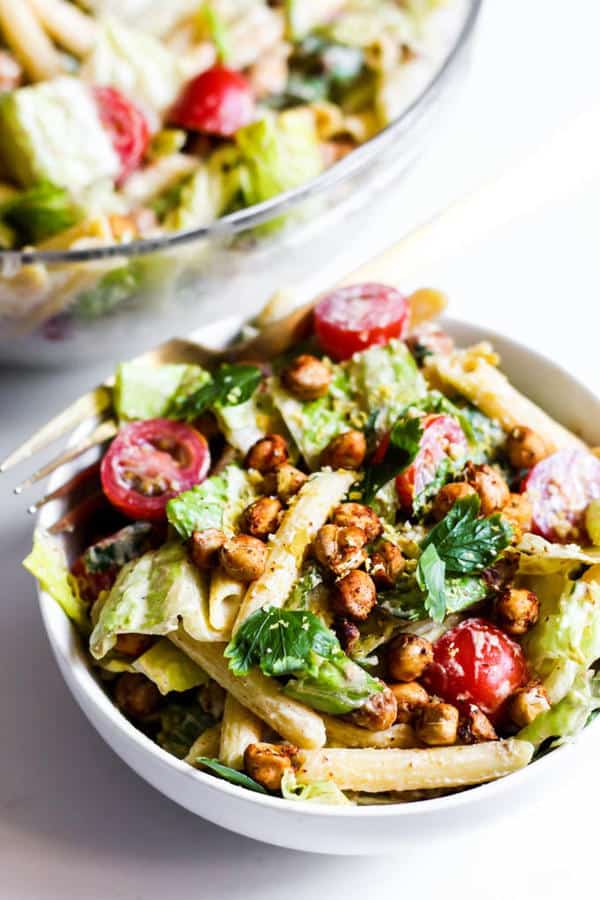 Well, I'm not sure where to start with this salad. There is so much to it, so many flavors and textures and they come together beautifully.
Whatever you do, don't make this as a side dish, this deserves to be the centre of attention.
You will love it, it'll satisfy you and one thing is for sure, you'll make it again and again.
Thai-Style Shredded Brussels Sprouts Salad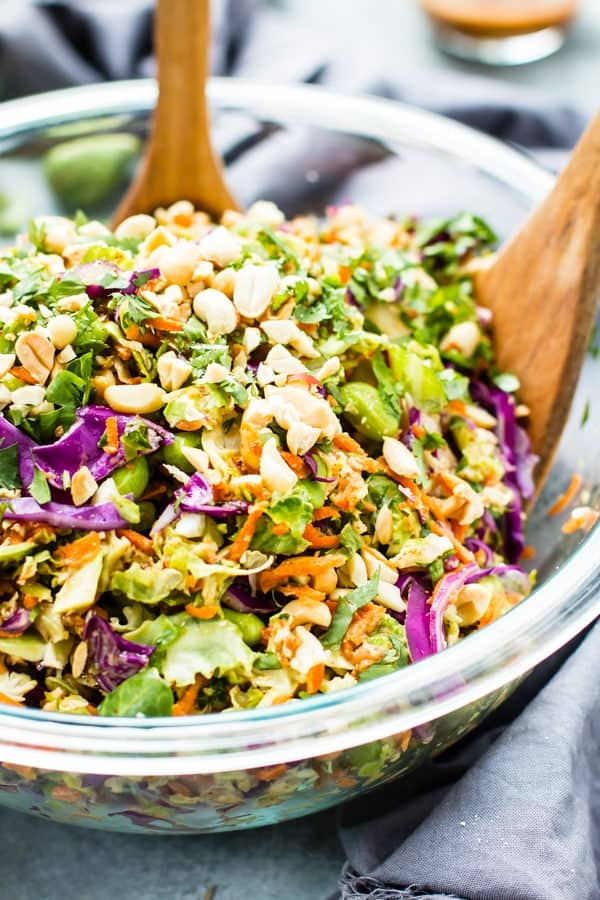 When you look at the photo of a salad like this, it looks as though it took several hours to prepare.
This takes just 20 minutes and makes six servings, or in my case, just one.
Did I just admit to that?
This is one of those salads you make when you want to treat yourself or somebody else.
Apart from the flavors, I simply love the textures as well.
Cucumber Noodle Greek Salad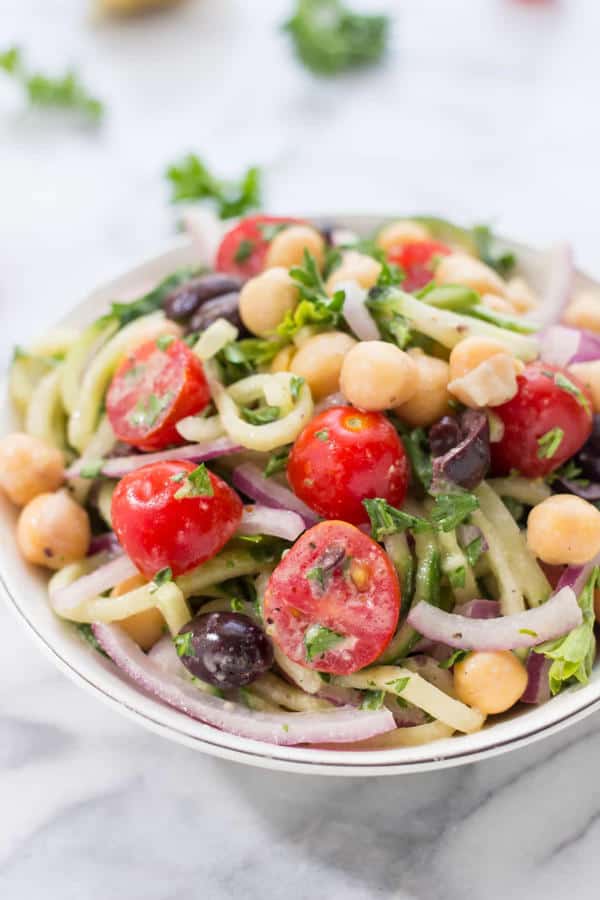 If you love Greek inspired salads, this will quickly become your favorite.
You get the satisfaction from the chickpeas (garbanzo beans), the crunch from the salad ingredients, and then the Greek signatures such as kalamata olives. One of the best salad recipes ever.
Oil-Free Vegan Snack & Treat Recipes
No-Bake Peanut Butter Magic Bars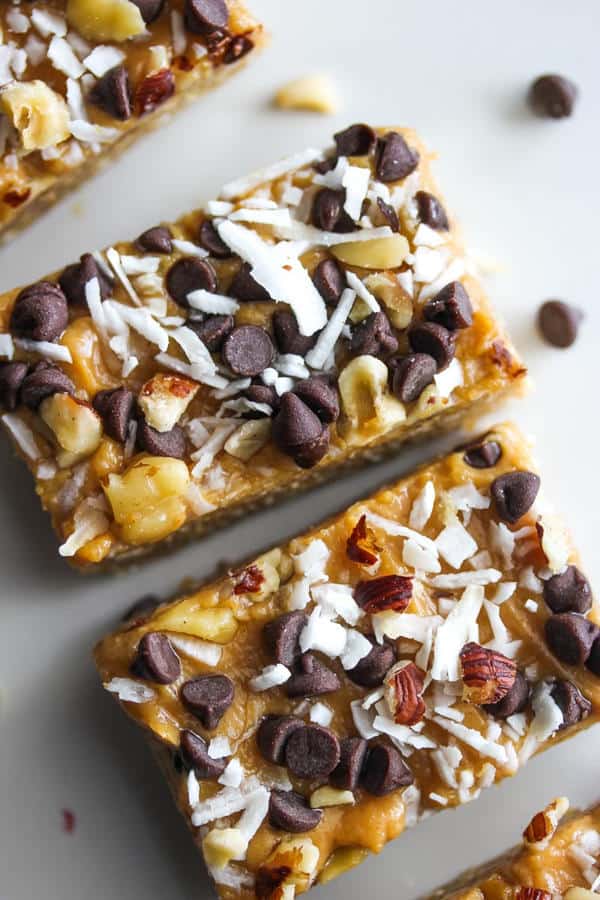 As soon as you take your first bite, you'll understand why they are called Magic bars.
There naturally vegan and do not contain any refined sugar, gluten-free as well! If it contains peanut butter, I'm in.
The best part about this is no baking is necessary, just put together, sprinkle the toppings and place in the freezer for 1 to 2 hours. Then eat!
Best Ever Vegan Rose Mango Lassi Popsicles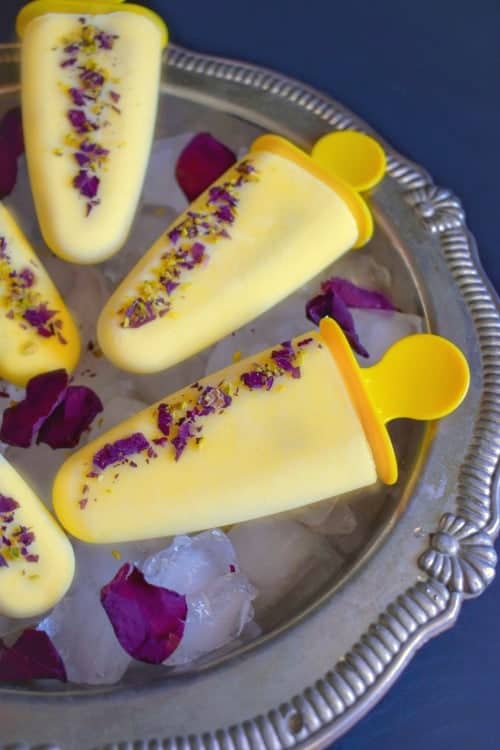 Home-made popsicles are the best because you know everything that's gone in them.
If you don't have any popsicle molds, do get some. They're cheap and allow you to make an infinite number of these treats.
Make a batch, put them in the freezer and they are ready whenever you are.
Simple Salsa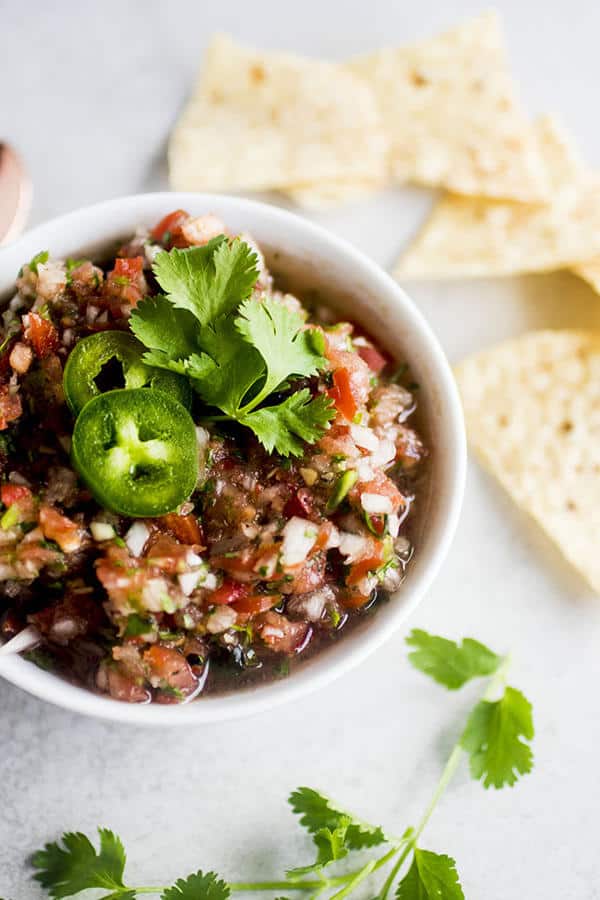 There's nothing like fresh home-made salsa.
The variety that come in jars from the store are nearly always cooked and, more disturbingly, you don't know how long ago they were made.
If you're in need of a classic salsa recipe, look no further. Tomatoes, jalapeno, cilantro and more.
This recipe contains garlic which I know some people aren't too keen on, if this is you, simply leave it out.
Homemade Potato Chips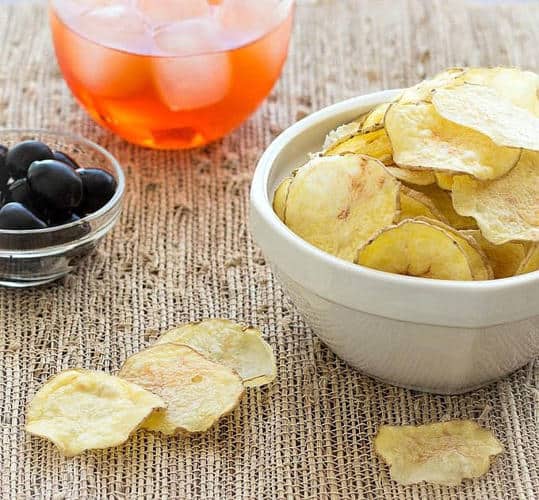 I was certainly intrigued when I saw this. Potato chips without the need for oil or frying? Absolutely.
The ingredients could not be simpler. The author has gone to the trouble of laying out the instructions in a very clear manner.
Hop over to the recipe page and check them out, photos for each step so you can't go wrong. Oil-free and delicious!
Strawberries and Cream Popsicles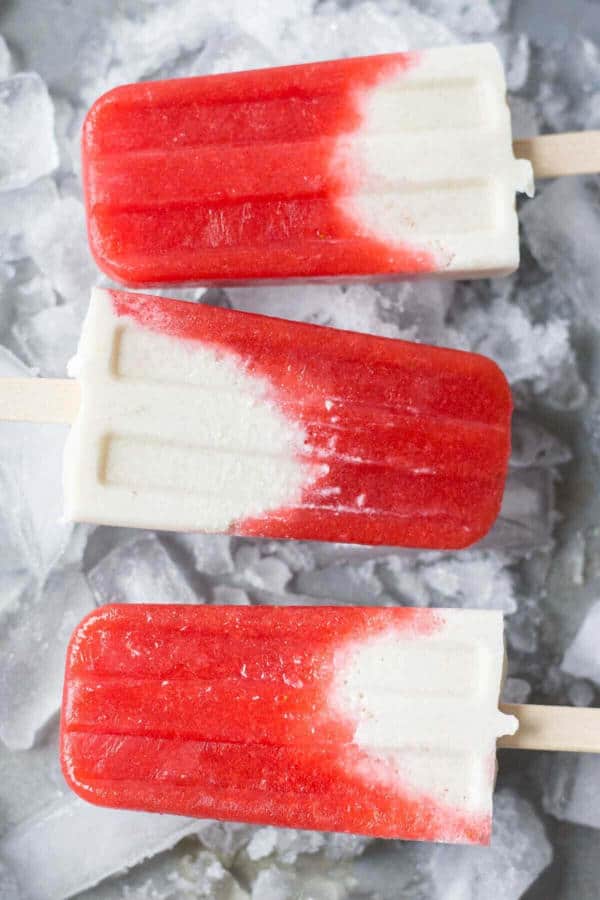 I really appreciate when recipe authors spend a lot of time on their pages walking you through each step and adding photos along the way.
These are fantastic looking and tasting popsicles. The base of the 'cream' is cashews which should be soaked beforehand.
I recommend you put them in water the night before rather than boiling them.
If you don't have popsicle molds already, now is the time to get some.
Chocolate Zucchini Muffins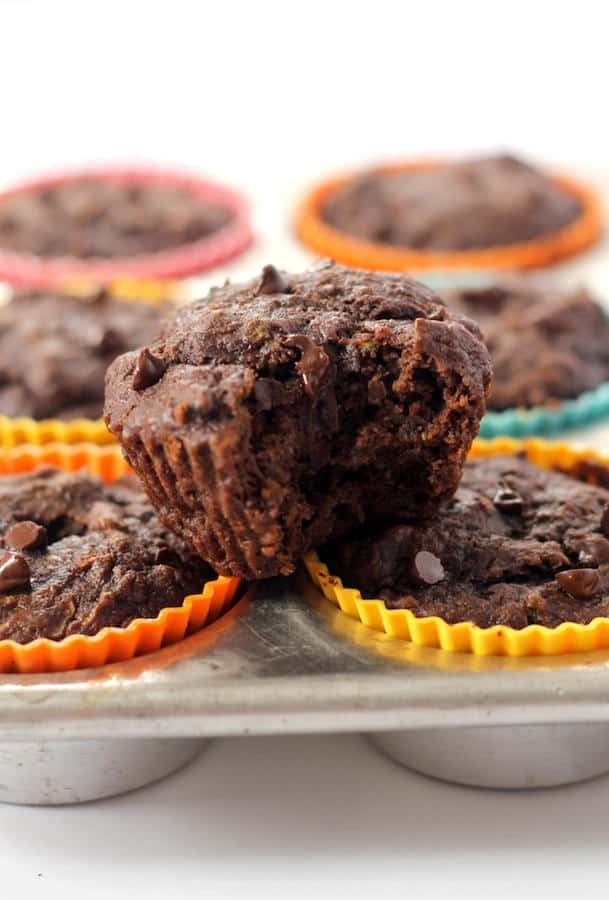 Don't be scared, these muffins do not taste like zucchini. They are 100% chocolate muffins and they taste great!
Incredibly easy to make and packed with veggies.
Whoever heard of such a thing? You won't believe this until you taste it. Healthy muffins!
BBQ Cauliflower Wings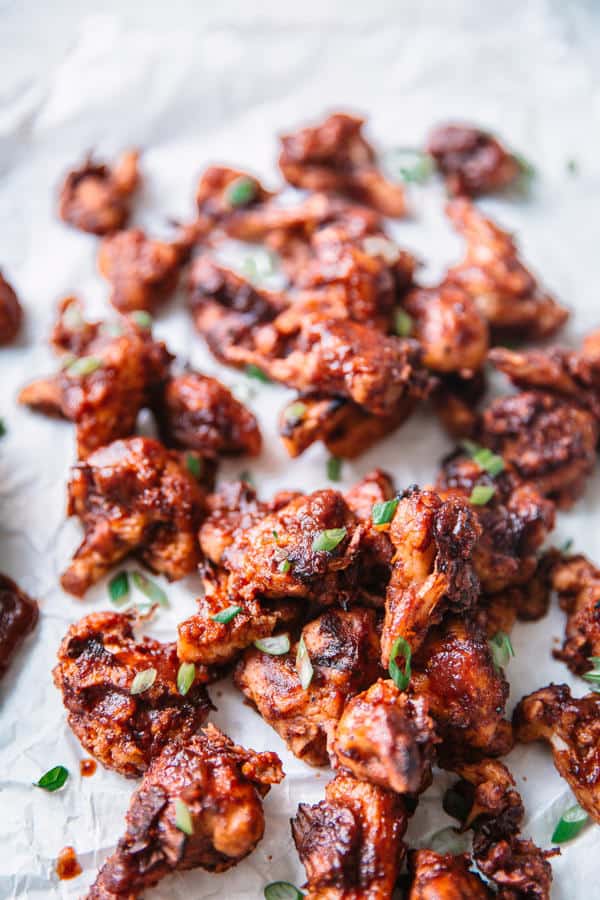 Let me tell you, if you've never had cauliflower 'wings' before, you're seriously missing out.
When I first heard about the idea I'll admit I was a little sceptical. I am now a complete convert!
Easy to make and absolutely bursting with flavor.
Ideal for a party or just a fun family weekend treat. Get the kids involved in making them!
Special Picks
Italian Meatloaf Cups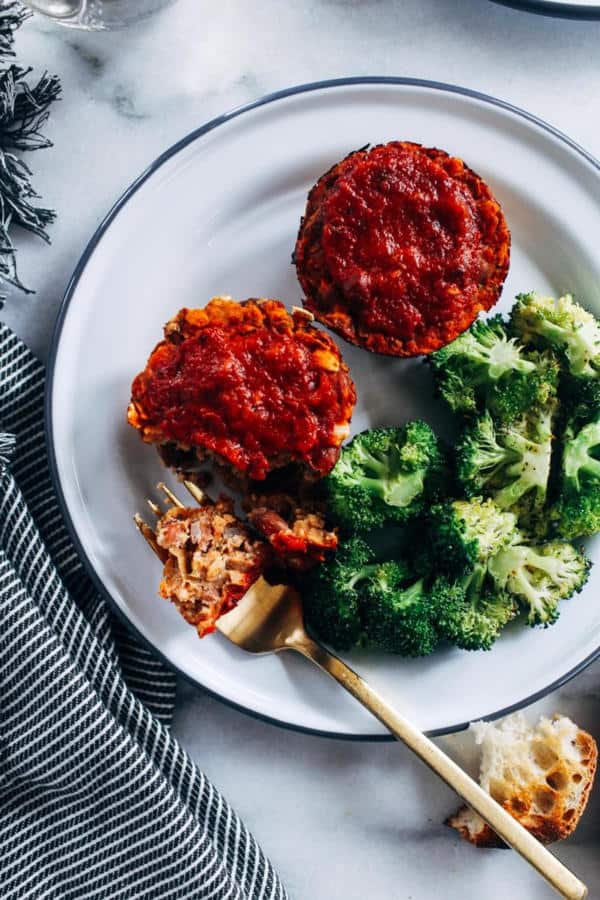 Instead of meatballs, how about 'meat' cups? This great recipe is, of course, vegan and oil-free.
Filled with plant-based protein, marinara sauce and more, these gems are a real treat.
The recipe photo suggests serving with a salad, but why not throw in a bowl of spaghetti? Fantastic.
Chocolate Ice Cream Smoothie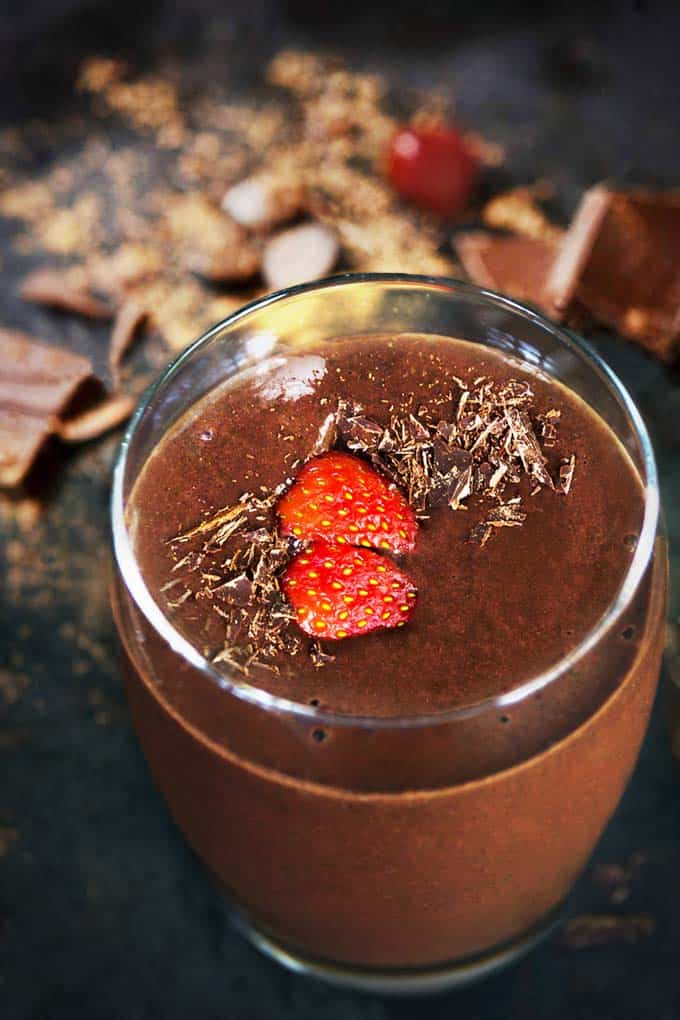 Certainly, a smoothie but I can only describe this as a first-class beverage!
This contains some quality ingredients, and one or two you may not expect. It's fruity, has a dash of peanut butter and a slight hint of cinnamon.
The recipe page contains a tool where you can change the amount of servings you need which then alters the amounts listed in the ingredients.
If you are flying in business class and they served smoothies, this would be what they would give you!
Blood Orange Curd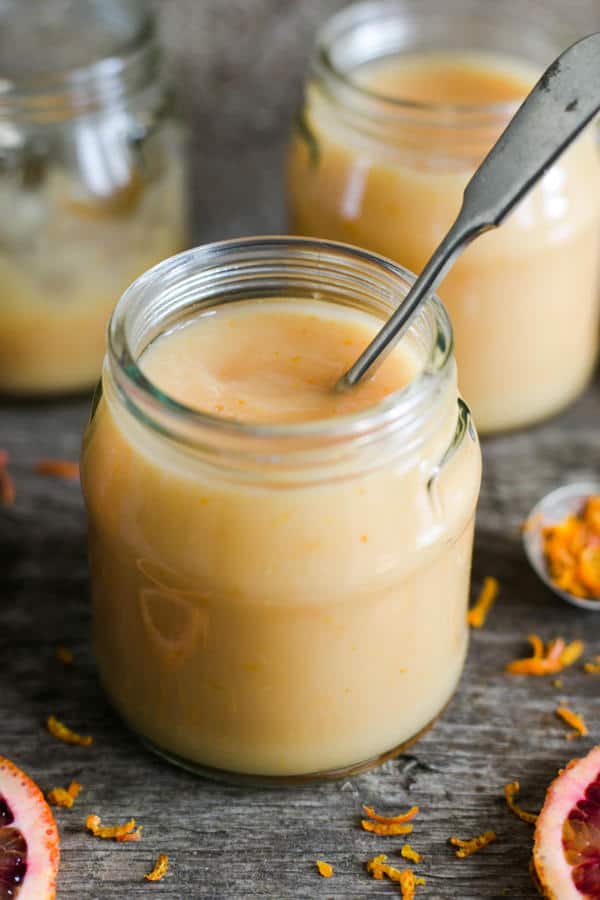 When you think of curd, everybody thinks of lemon curd. Well, this is a twist that not only has orange instead of lemon, but it's red!
For all you curd lovers out there, this is a must.
The amounts listed will make a 300ml jar so adjust as necessary. Just 4 ingredients and 15 minutes is all you need!
Cocoa Cinnamon Sugar Spice Mixture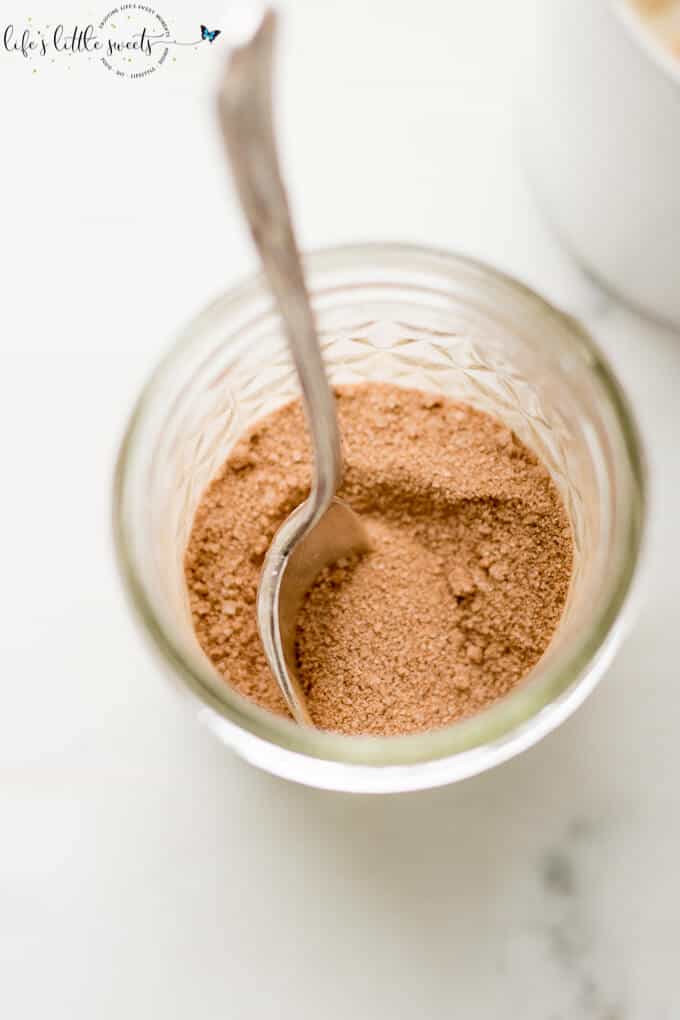 I have never seen a recipe like this before. Not just ingredients but the concept!
This simple mixture is the ideal topping for your coffee, vegan ice cream or even a smoothie. You are only limited by your imagination.
Just mix the dry ingredients together and, that's it! Keep in a mason jar in a cool and dry location such as a kitchen cupboard. What will you sprinkle yours over?
Sunrise Nori Wraps with Spicy Tahini Drizzle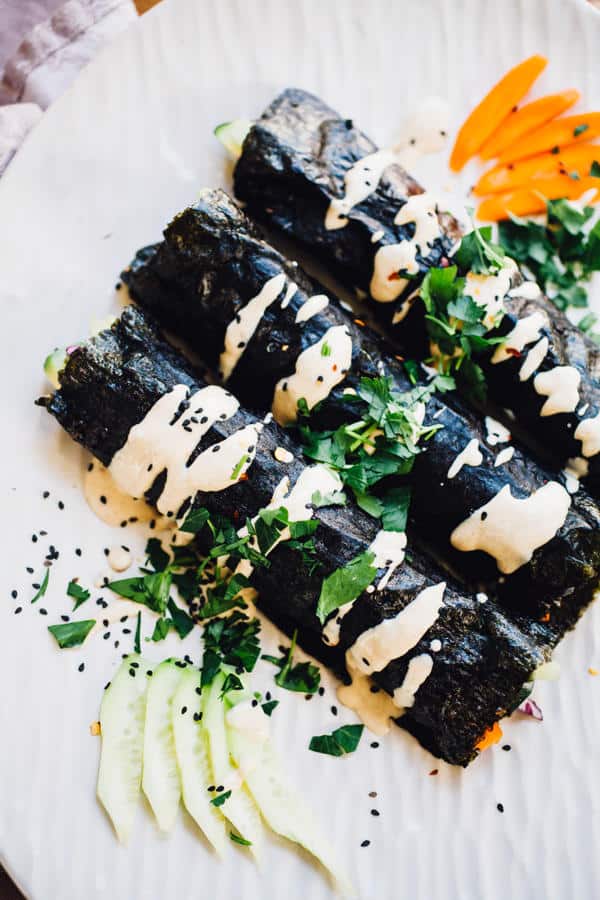 I can't say enough about this recipe. This is like sushi but more!
Nori wraps filled with everything you could ever want, shredded carrot, thinly sliced cabbage, avocado and more.
The spicy tahini dressing brings everything together beautifully. This is a real treat.
2-Ingredient Chocolate Nice Cream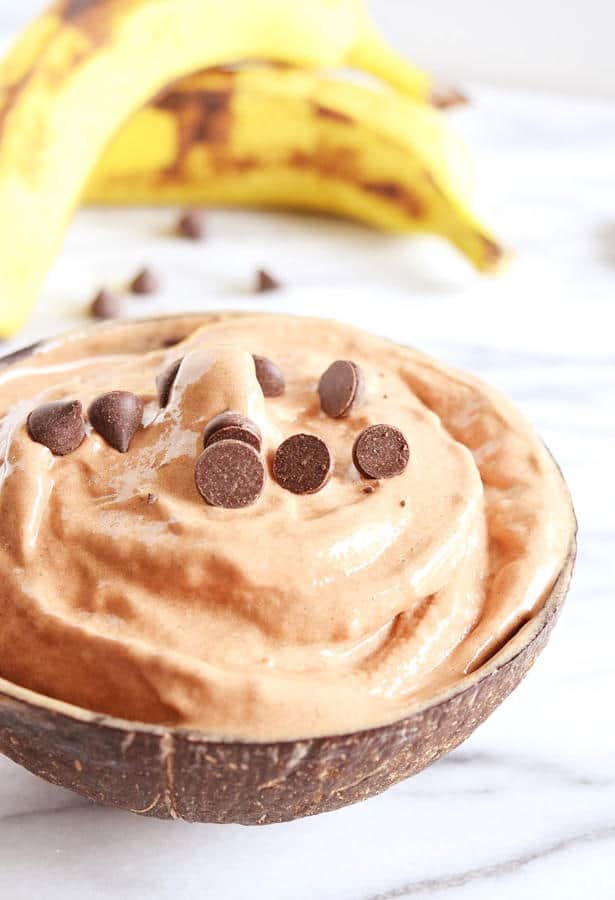 Have you ever heard of nice cream? It is a common name for vegan ice cream often made with blended frozen bananas.
This recipe has 2 ingredients and couldn't be simpler. Do note that you will need a powerful blender such as a Vitamix or Blentec.
If you don't have either of these, I can tell you from experience that a food processor works just as well.
You just have to let it whizz for a few minutes and eventually you'll have the perfect creamy texture.
If using a food processor, you may have to stop a couple of times to scoop around the edges.
Either way, get into nice cream because it's healthy and tastes great!
Cilantro Lime Cucumbers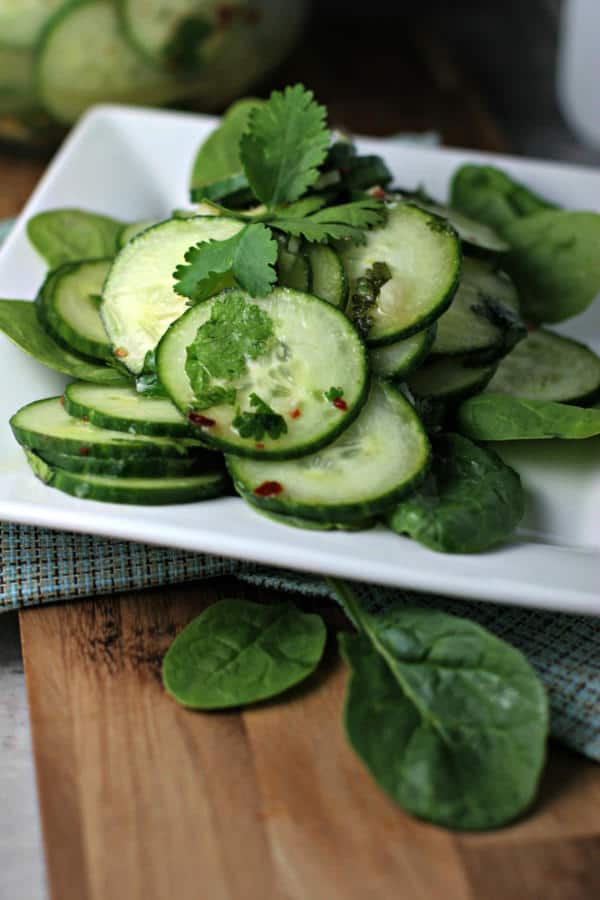 This is an easy salad that makes for a perfect side and is a great way to eat cucumbers.
You just need a couple of ingredients and cucumbers will never taste the same again. It certainly is a great salad, but it's an even better sandwich filling!
Raw Pineapple Mango Sorbet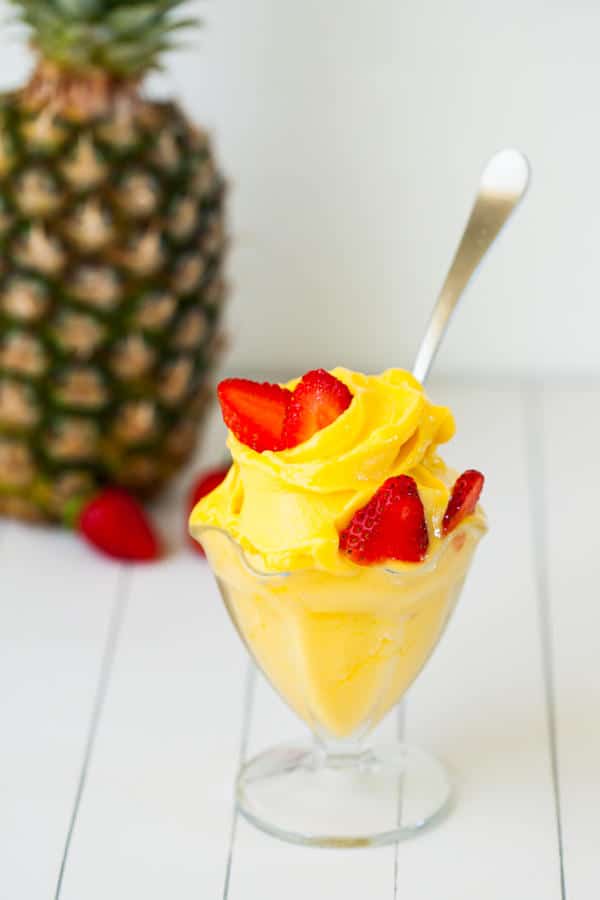 Did you know that some store-bought sorbets contain milk? Seriously, I couldn't believe it. The whole point of a sorbet is no dairy!
If you're feeling lazy and want something simple and incredibly economic, check this out. It tastes like a very expensive dessert!
An absolute treat and you will quickly see how versatile this recipe is simply swap out any of the fruits with something else, anything you like, and that's the point!
Wrapping Up
As you can see, eating oil-free isn't so difficult after all.
There are many recipes out there, it's just a case of finding them, which is why we created this roundup. Now, you've got it all in one place!
Reducing the amount of oil in a diet can only be a good thing.
Sure, we need healthy fats and there are some good oils out there, but most of the time we can do without it.
Whether you're looking for a breakfast, dinner or a treat for that special occasion, it's all here.
Let us know your favorites!