So, I thought, hey, may as well roll up my sleeves and put together the ultimate collection of such recipes so you'll never need to look elsewhere.
Creamy, cheesy, garlicky, raw, oil-free, simple, elaborate, elegant, whatever you're looking for, chances are this roundup has it.
Dive in, pick your favorites, and enjoy!
Cheese Flavor Recipes
6-Ingredient Cashew Mustard Cheese Dip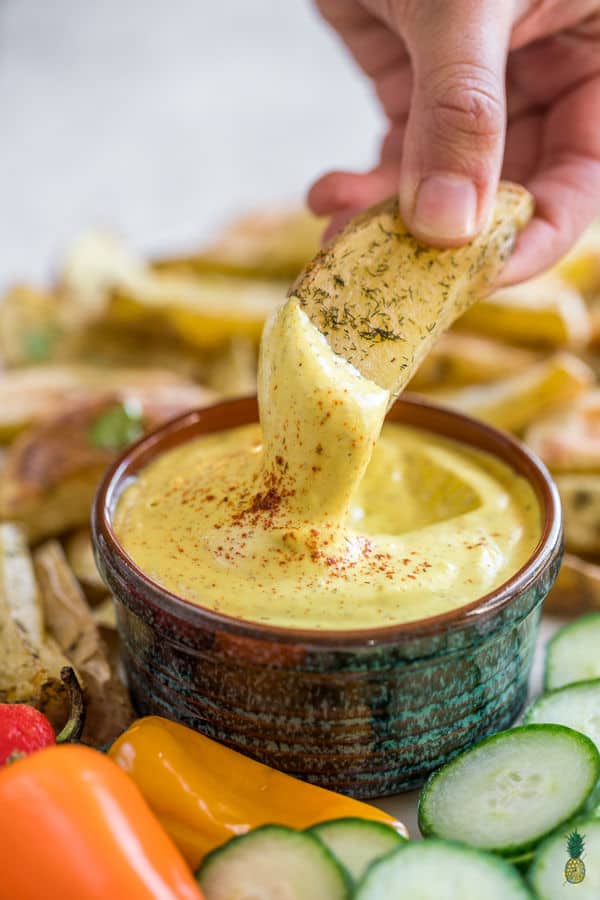 I can tell you… this is one of those creamy dips you need to try at least once. And if you do make it, prepare to be absolutely spoiled.
Jasmine and Chris' 6-Ingredient cashew mustard cheese dip is just as versatile as it's delicious. It serves well as a complementary sauce, spread, drizzle, and can even be thinned out to use as a dressing.
While the recipe itself takes only 20 minutes, you'll need to prepare ahead of time by soaking cashews for at least 8 hours (best way is to do it overnight).
Nacho Cheese Sauce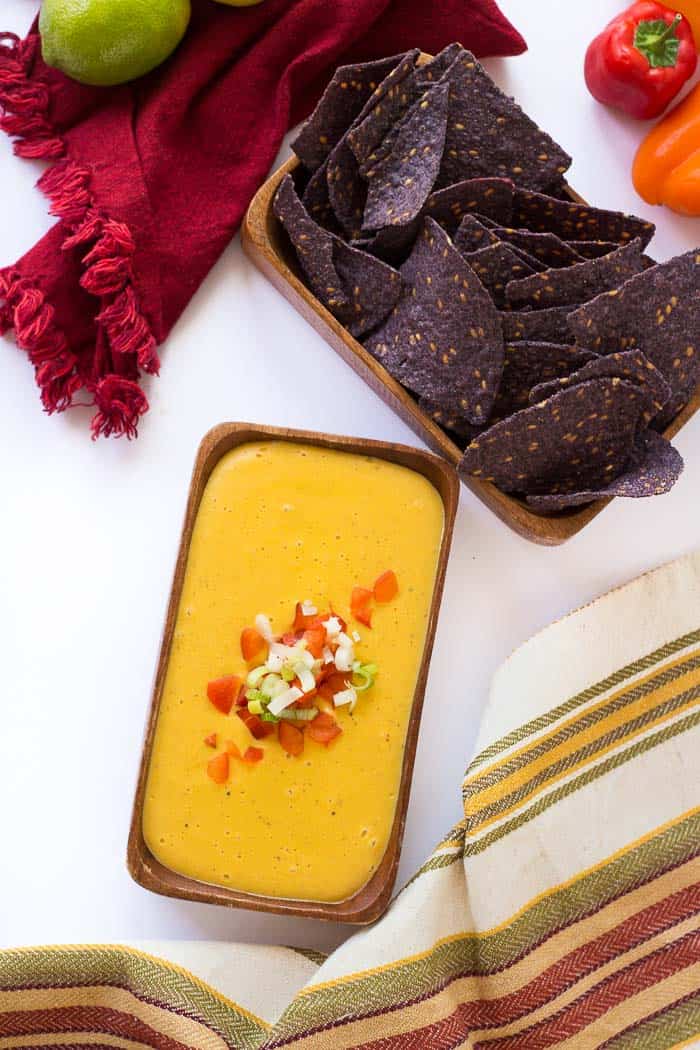 When it's time to whip out the tortilla chips, I usually always default to making an avocado guacamole dip or settle for a ready-made salsa sauce.
Savanna's nacho cheese sauce recipe was the "refreshment" I needed just to try something new.
It's a rich and golden sauce that's absolutely perfect for a nacho party and takes roughly 25 minutes to make.
Vegan Goat Cheese Pesto Dip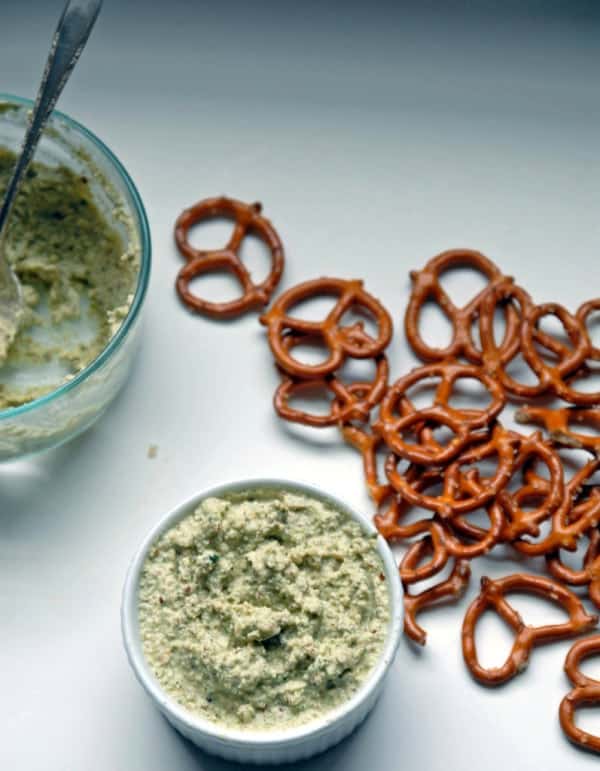 You're probably aware how difficult it can be to find a green pesto that's vegan; usually it contains dairy.
But when you really need a pesto fix and it seems like you can't find a solution at the stores, don't lose hope, make your own!
And with Abby's 9-ingredient vegan goat cheese pesto dip you ought to be able to satisfy any pesto cravings someone might have.
The most "sophisticated" ingredient involved, is smoked almonds. Apart from that, you should have no problems sourcing everything you need to make this delicate dip.
Garlic and Dill Hemp Cheese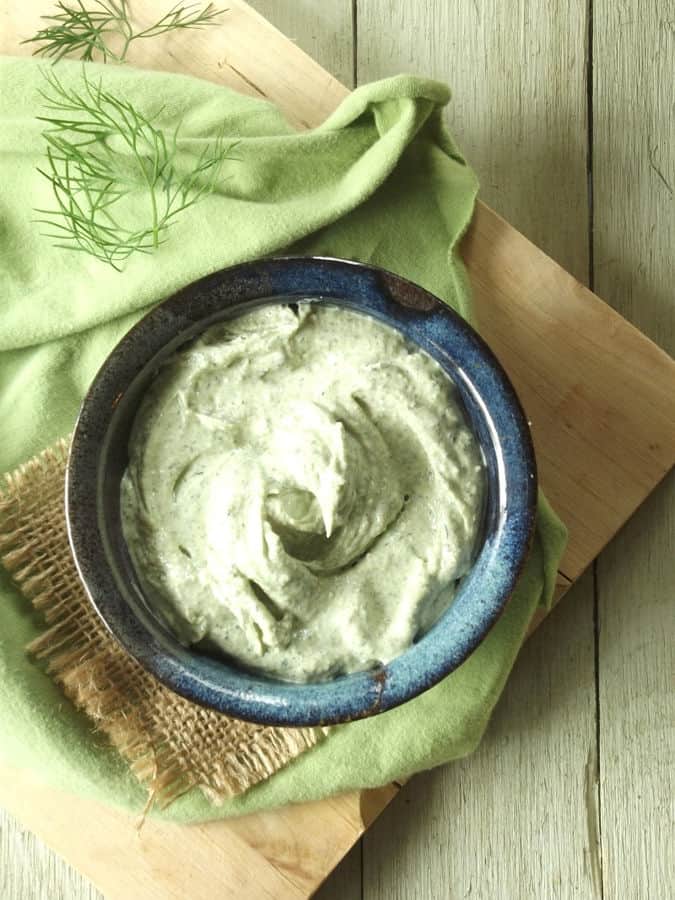 If by chance you come across or already have hulled hemp seeds, you're in a perfect position to make Alissa's exquisite garlic and dill hemp cheese!
Besides hemp seeds, this recipe requires only 6 basic ingredients and takes 5 minutes to make. (You will however need a food processor, which everyone should get anyway!)
This cheese is incredible on a slice of toast and also pairs well with crackers.
Almost Instant Cheezy Sauce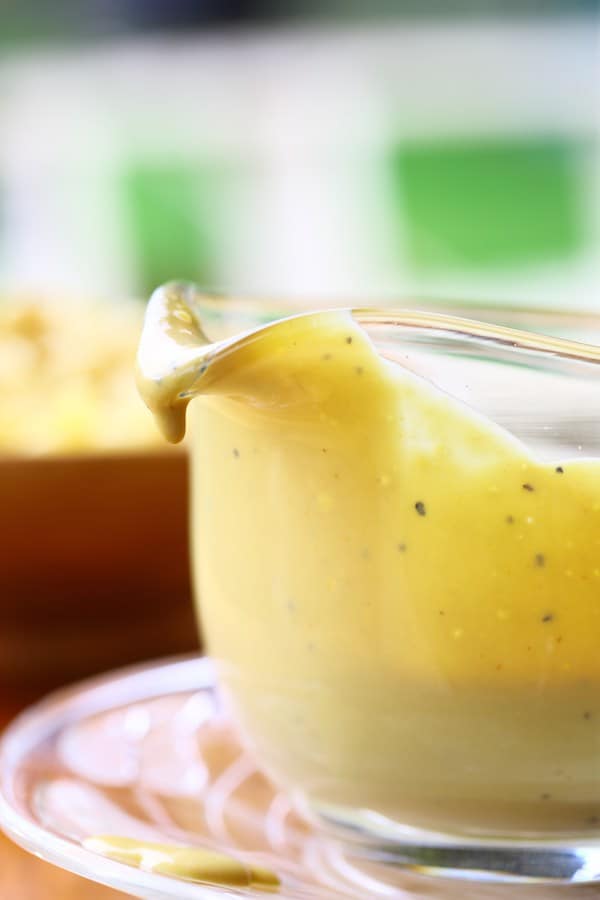 Starr's adapted "almost instant cheezy sauce" is the perfect recipe to pull out when you need a quick cheesy sauce to accompany your main dish or snack.
Think it's complicated to make? Think again! Simply place the ingredients in a blender, process on high speed, and voila.
That's right; you'll have a splendid sauce ready within a few minutes!
Spicy Almond Cheese Spread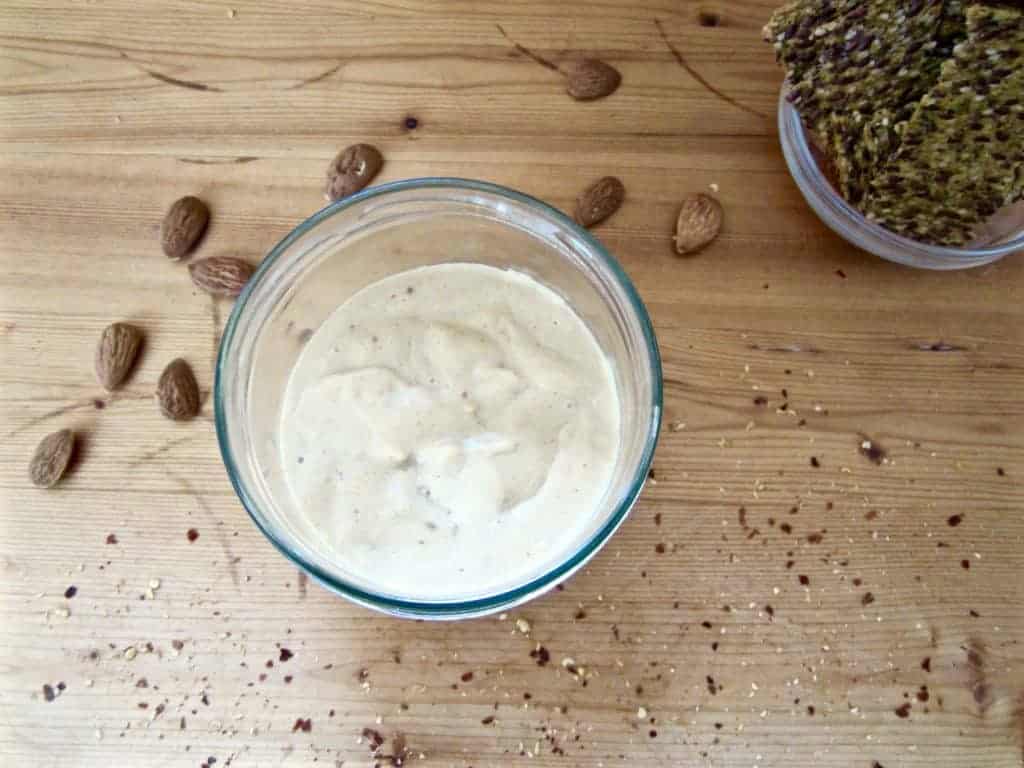 When you're craving cheese to put on pizza or pasta, to use as a dip for nachos, to smear all over some crackers, toast or a sandwich, you've got the perfect spicy almond cheese spread recipe right here!
Sarah has come up with a quick cheese spread requiring only 8 easy-to-find ingredients, a saucepan and a jar. Easy-peasy.
Chocolate Flavor Recipes
5-Minute Cashew Chocolate Spread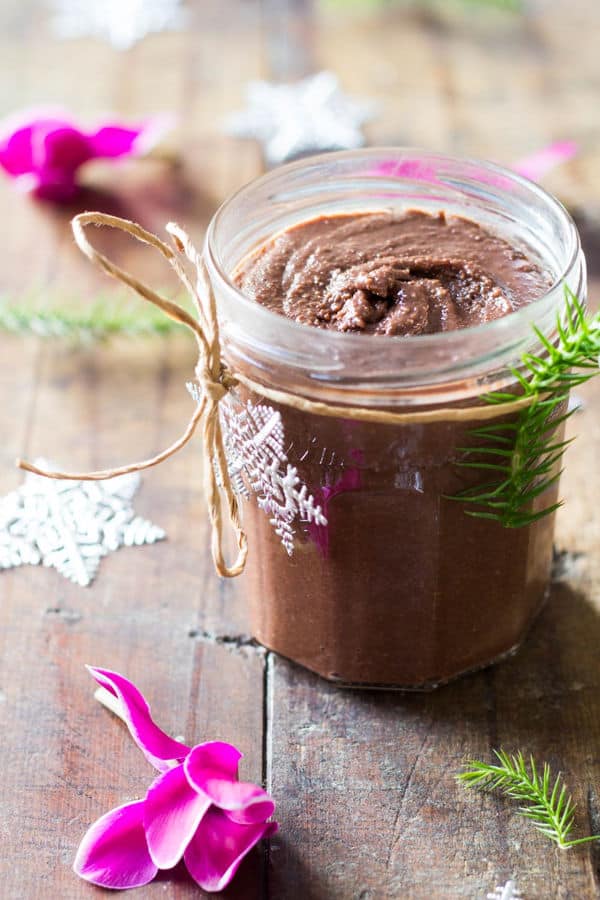 Lorena might just be onto something genius with her 5-minute cashew chocolate spread recipe.
If you take the extra effort to present the spread in a pretty jar, this recipe will make for an ideal gift you can bring with you to special occasions.
And hey, it takes only 5 minutes (5 ingredients, too!).
3-Minute Chocolate Sauce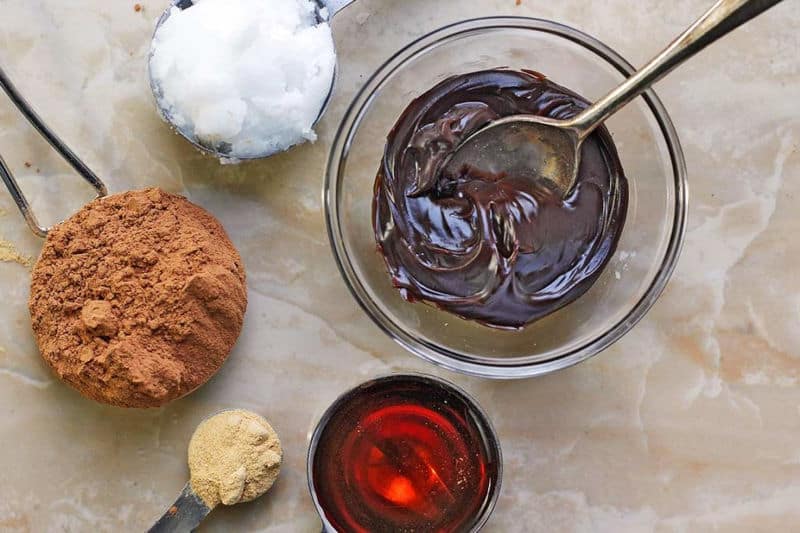 Looking for a quick chocolate sauce? Then you're totally covered with Debbie's 3-minute chocolate sauce.
Not only is this recipe quick to make; it also boasts many nutritional benefits with ingredients like mesquite powder and raw cacao powder.
And whether you'd prefer your sauce thin or thick, or you like to experiment with flavors, this recipe is a winner as it's very customizable too.
Creamy Hazelnut Chocolate Spread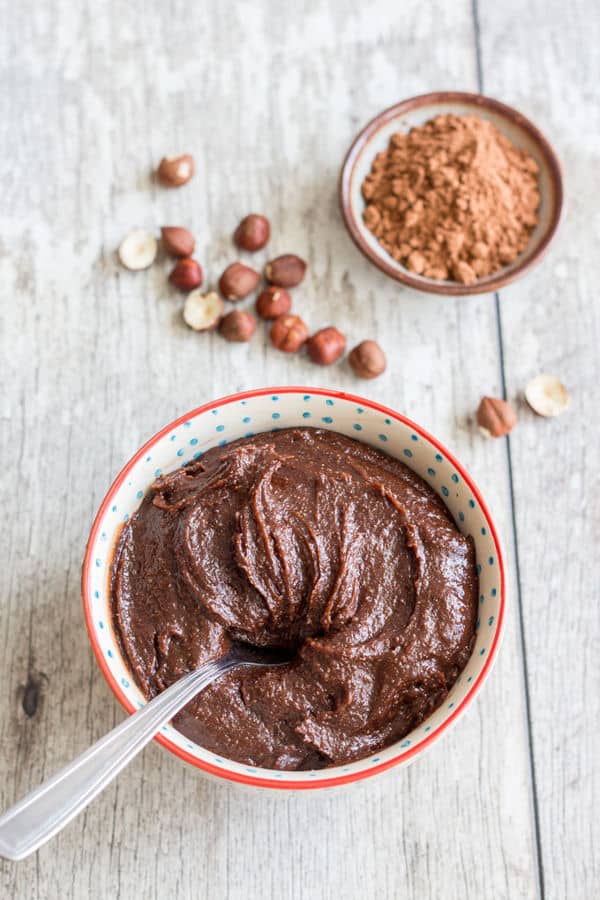 If by chance you didn't know, I'm from Denmark.
And Anne was the first Danish food blogger (hurray!) I came across by chance, during my search for recipes.
Anne has always had "a thing" for Nutella; heck even allergic reactions when she was younger wouldn't stop her from indulging.
Today, the allergies are gone and why not celebrate that over and over again with a super tasty and creamy hazel chocolate spread? That's exactly what Anne has been doing and you ought give her 7-ingredient chocolate spread a try!
Hazelnut Chocolate Date Spread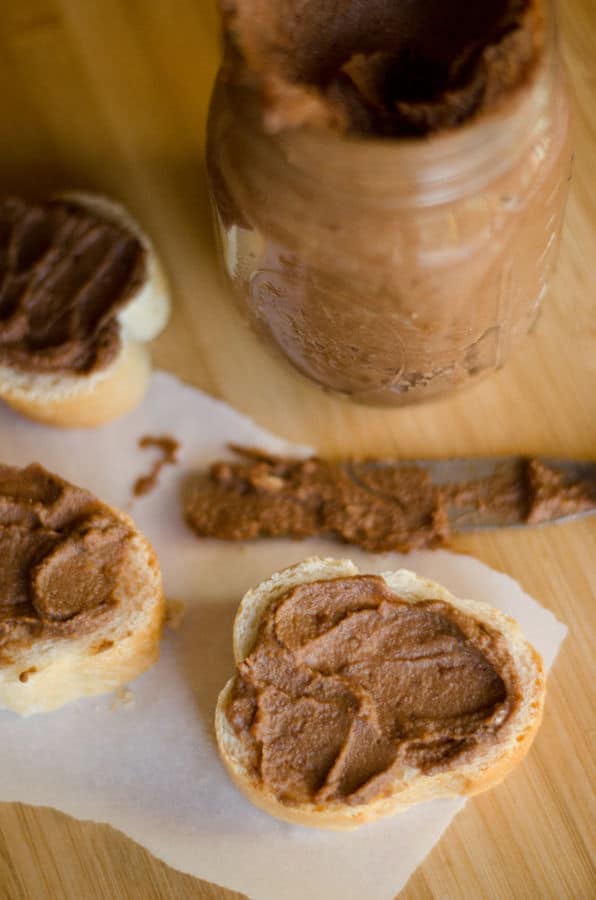 What was at first an attempt at creating a healthy version of Nutella, became a successful recipe in its own right. Sarah's hazelnut chocolate date spread is a gift to all chocolate lovers.
It's a dreamy spread worthy of eating on its own by the spoonfuls, spread all over toast, used as a dip or as a coating on fresh fruit.
Enjoy!
Cauliflower White Chocolate Fruit Dip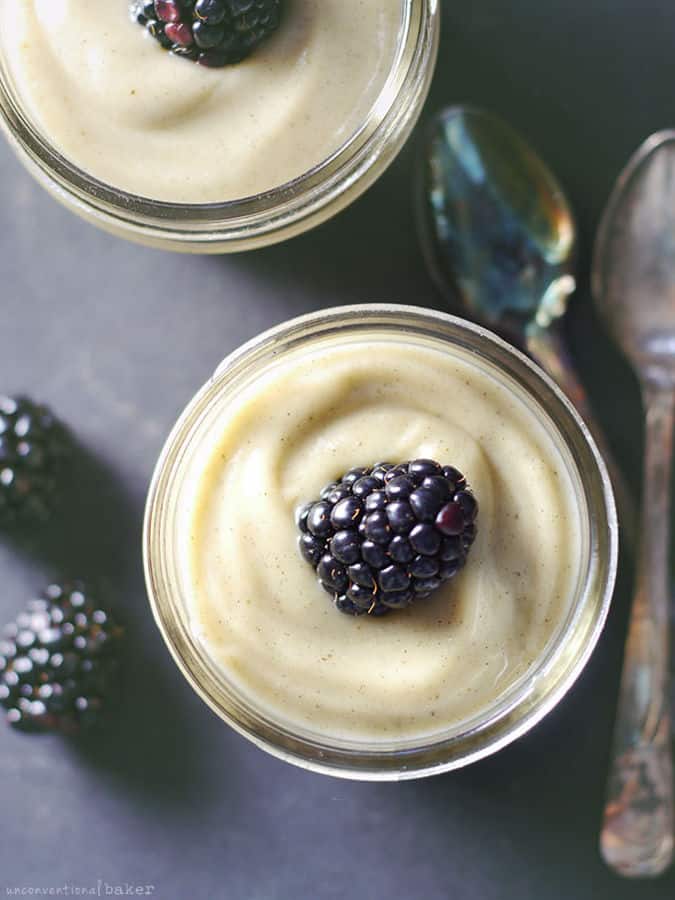 If you've seen our cauliflower recipe roundup, you'll know that cauliflower isn't some boring veggie you can't do anything fancy with.
But if you're still having doubts about that, Audrey will rock your world with her heavenly cauliflower white chocolate fruit dip.
Some people tend to stay away from white chocolate because it's known to be more unhealthy compared to darker and more pure options.
Well, here's your chance to get that white chocolate fix you've been yearning for. It's creamy, sweet and takes roughly 5 minutes to make!
Creamy Recipes
Creamy Poblano + Cilantro Sauce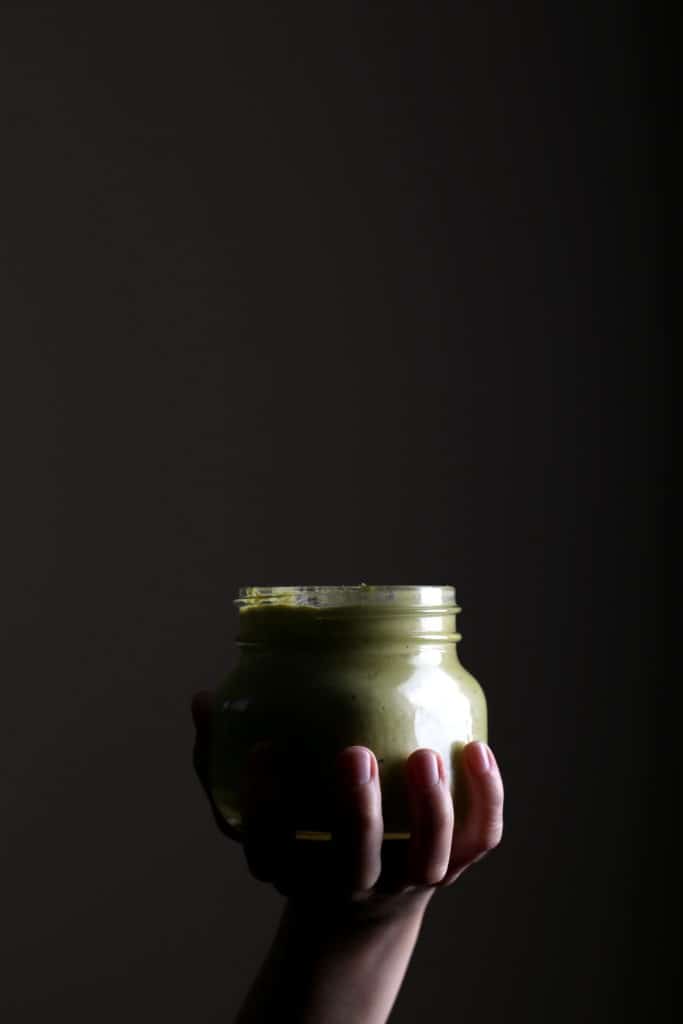 Need the perfect dip to bring with you to a party? Check out Erin's creamy poblano and cilantro sauce recipe, which'll yield an incredibly creamy bowl of goodness. Great for corn chips, tacos, burritos and more.
Erin tried long and hard to find the perfect ingredient that would get this recipe "just right." The result was definitely worth it!
Creamy Broccoli Sauce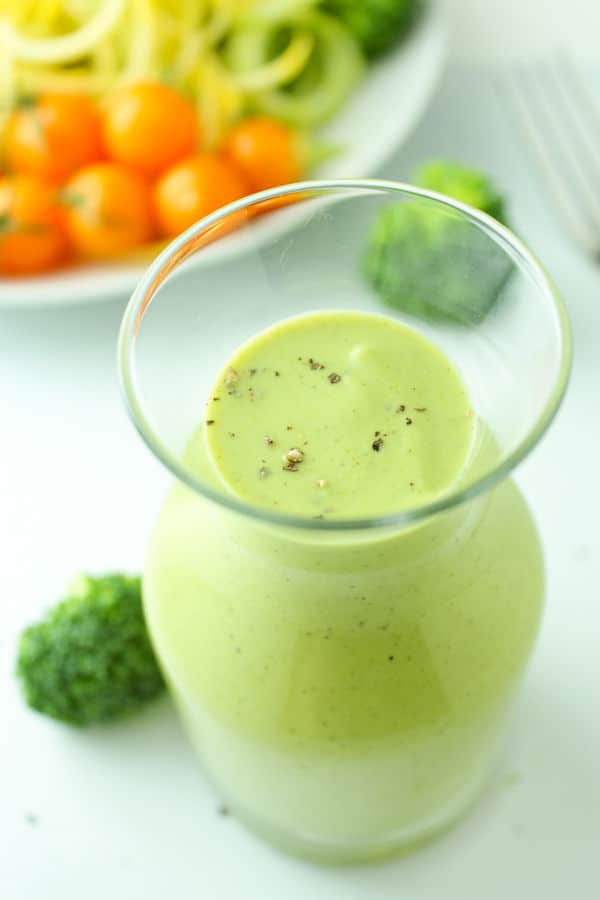 A jar of The Fitchen's creamy broccoli sauce is something you'll want to flaunt at the lunch or dinner table, any day of the week.
With a bit of creativity, you can take some of the most unattractive and bland ingredients (sorry, broccoli!) and turn them into a culinary experience no one will forget.
That's exactly what you're in for with this green and luscious sauce.
You'll need 20 minutes, a large pot and a food processor.
Creamy Cauliflower Pesto Dip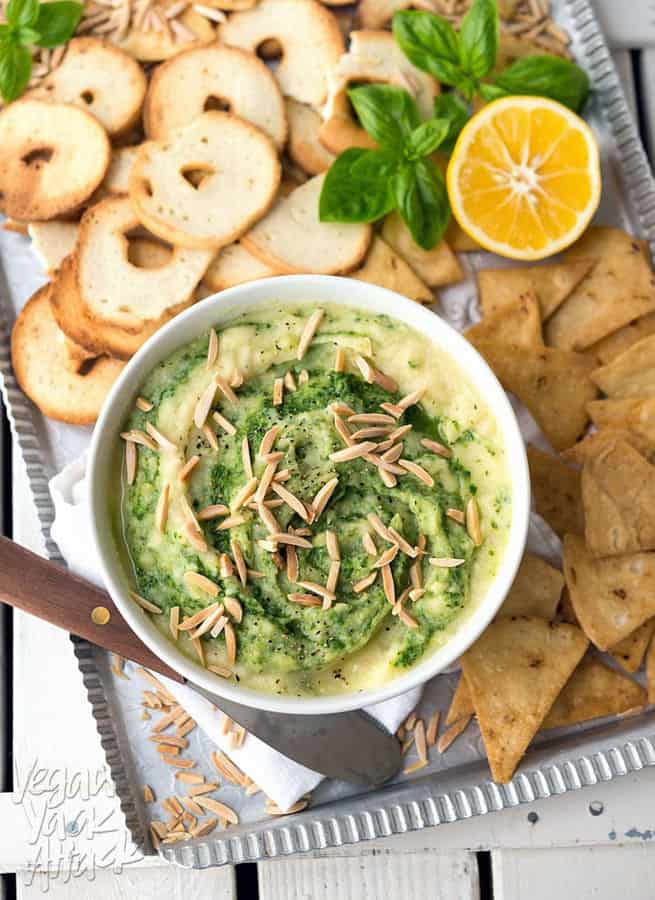 Jackie brings you an excellent option for a healthy dip if you fancy something a bit more festive.
Her creamy cauliflower pesto dip is an excellent choice to impress your friends and family.
It's oil-free, easy to make, and can be served hot or cold. While she used arugula, you can easily substitute with spinach.
Creamy Tzatziki Sauce Recipe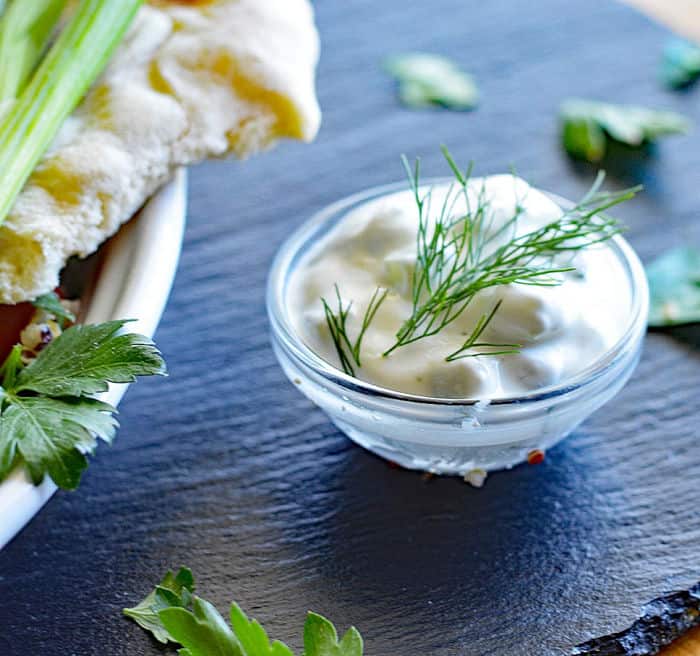 Dairy-free tzatziki can be incredibly difficult to find and I've yet to see it anywhere.
So, you're best bet, which is your healthiest option anyway, is to grab a decent recipe, roll up your sleeves and make it yourself.
Aimee's creamy tzatziki sauce recipe gives you the perfect starting point and it takes only 10 minutes from start to finish.
Once you have your sauce ready, there are some recipes for delicious falafels and homemade pita bread that pair greatly with this sauce.
Creamy Chipotle Sauce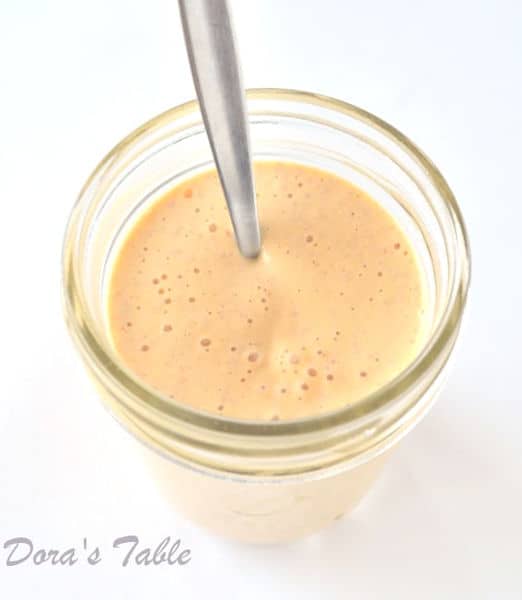 If you're someone who enjoys a great baked potato, then you no doubt love to add a topping like cream cheese, sour cream or butter.
Traditionally those contain dairy, so we're looking for something to replace those.
Dora saves the day with this creamy vegan chipotle sauce recipe that'll easily take your potatoes to the next level!
Dip Recipes
Adaptable Mediterranean Dip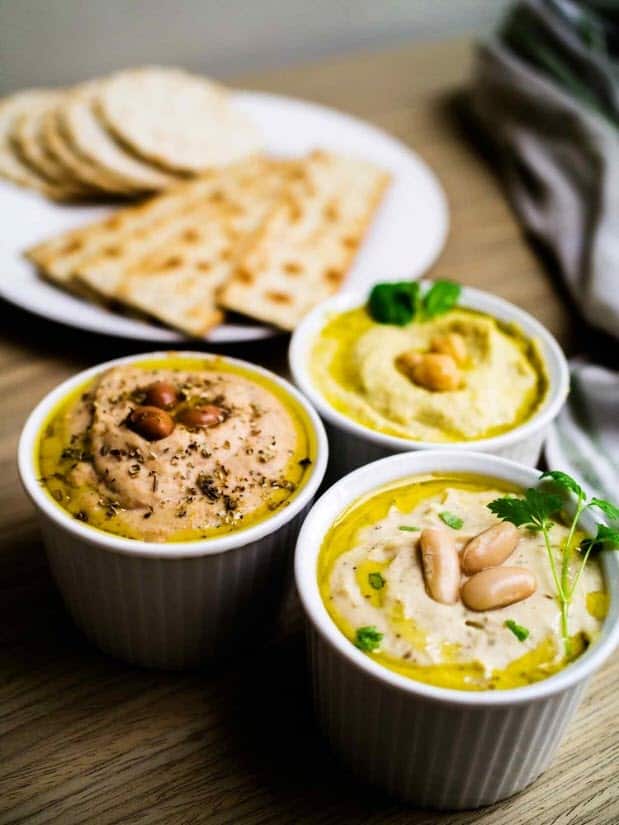 Here's a recipe for the adventurous—those who like to play with flavors and experiment.
Michael's adaptable Mediterranean dip gives you a solid starting point to work from so your dip doesn't end up too salty, garlicky or "drowning" in excess oil.
Choose your base, whether beans or chickpeas, choose your must-haves and top off with your choice of herb. Easy!
Onion Dip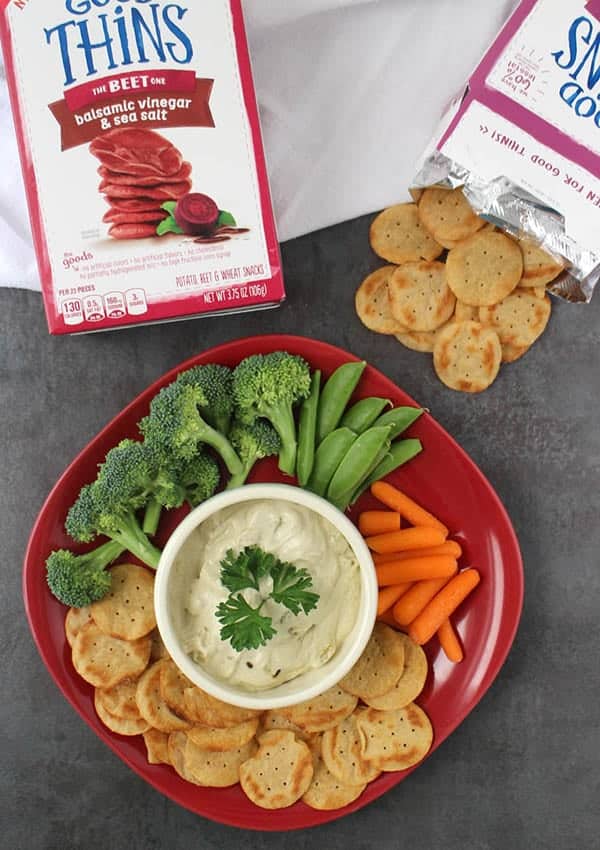 An onion dip recipe can always come in handy for a simple snack occasion or to bring with you to a party.
Becky not only gives you a phenomenal and simple recipe for a dip but also shows you two excellent snack ideas to go with it.
Beetroot Dip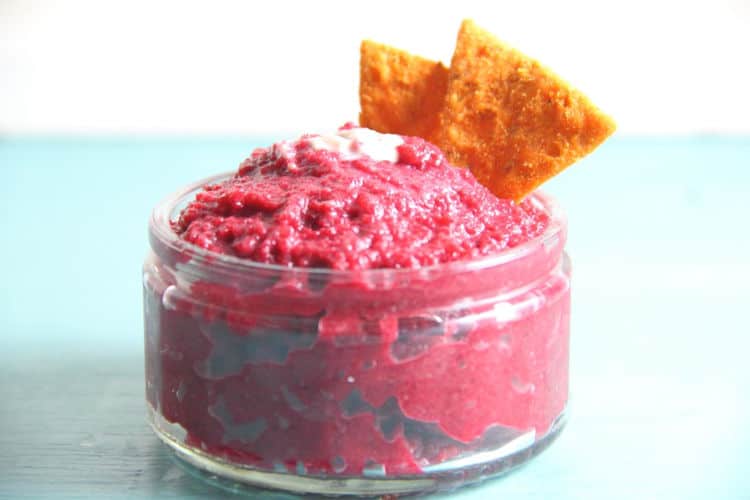 Here's a beautiful dip you need to try. Yes, it's made from beetroot, and while that might seem unusual to you, chances you'll fall in love with it!
Natalie's tasty dip requires 5 simple ingredients and just 5 minutes to make, so it's a great option to go along with some corn chips or a veggie platter.
Pepperoni Pizza Dip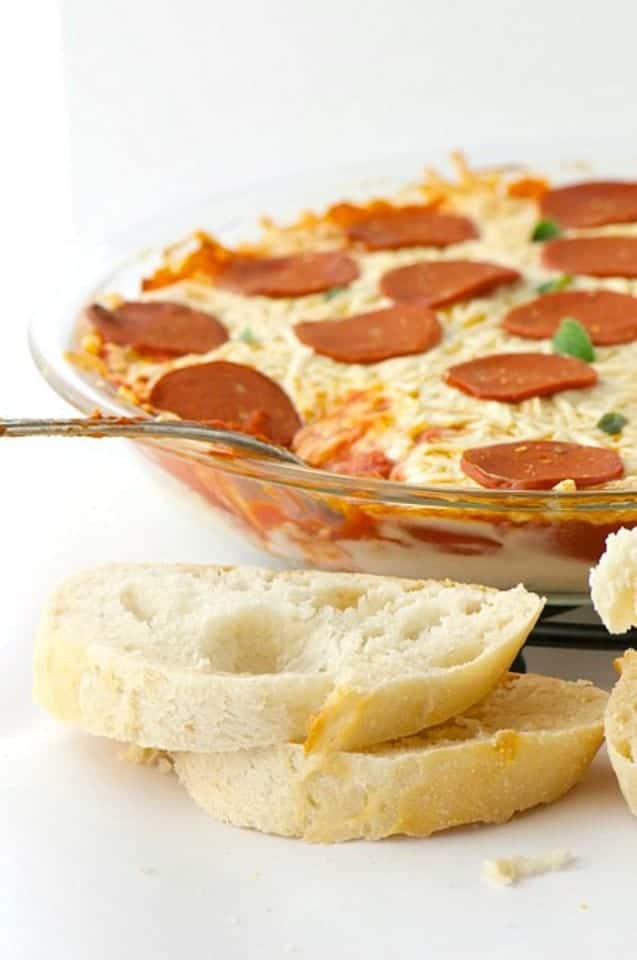 Pepperoni pizza dip? Nope, I've never seen or heard of that before either. But Marly's recipe might just be the one you need to satisfy a serious junk food craving.
As she rightly states, this recipe won't be a boring and tasteless experience. At the same time, it's incredibly easy to make, requiring only a few ingredients.
Artichoke and White Bean Dip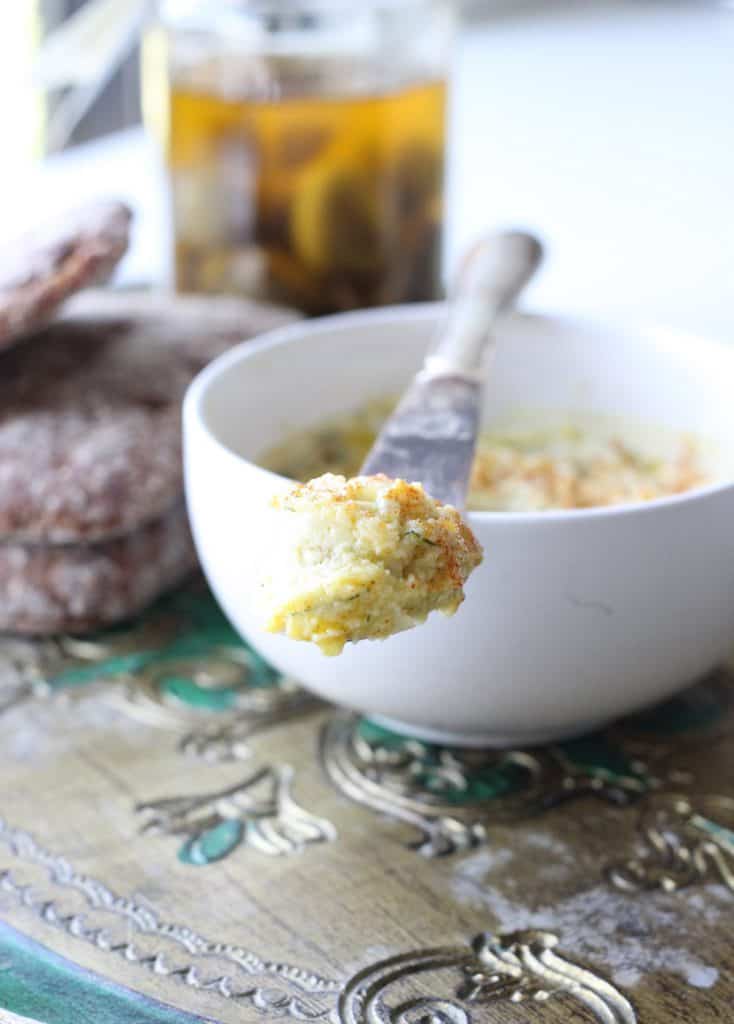 While not everyone owns a food processor, it's really an invaluable kitchen tool that'll open up doors to many fantastic vegan recipes you can make, including Veronica's luscious artichoke and white bean dip.
Get the ingredients together, process them quickly and you're done!
Easy Rangoon Dip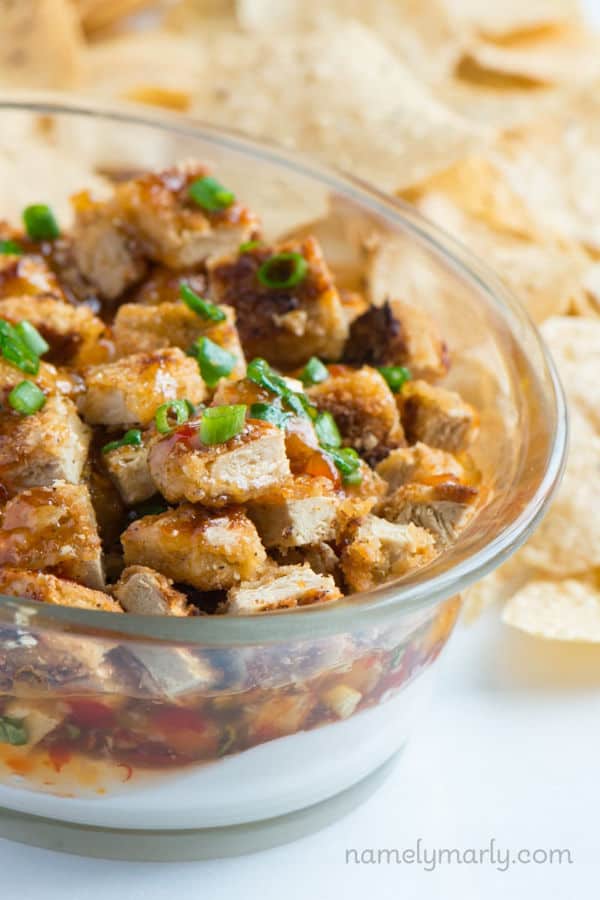 How about a tasty rangoon dip without the cheese, crab meat, and anchovy Worcestershire sauce?
If that's something you've been yearning for, make your dream come true with Marly, an appetizing and simple dip that can be ready to go in minutes!
Artichoke Dip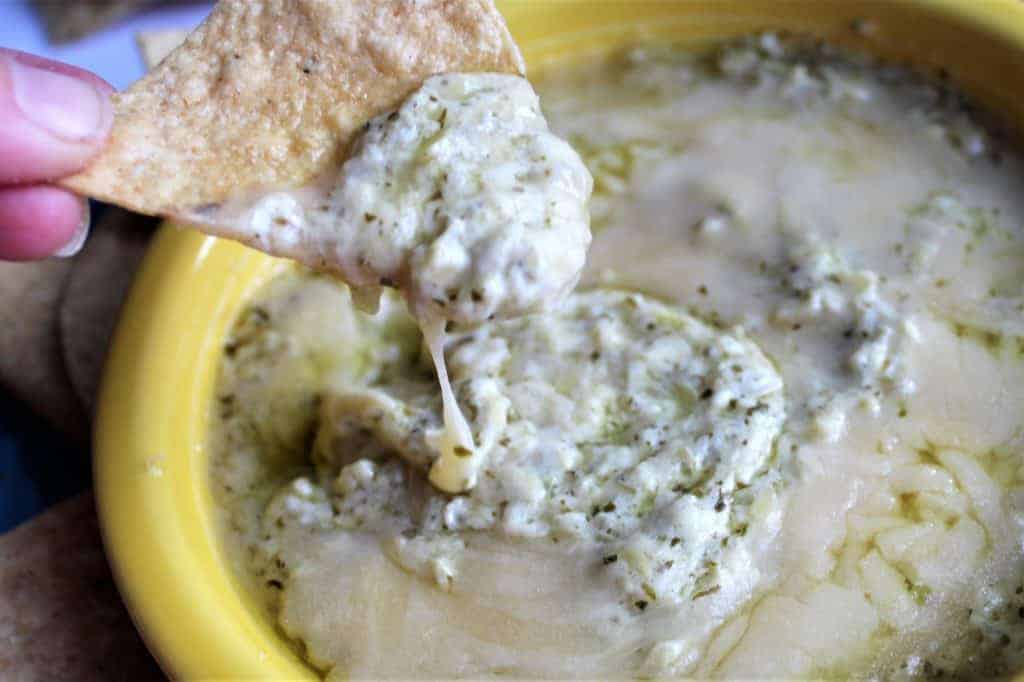 Easy? Check. Quick to make? Check. 3 ingredients only? Bingo!
Monica's artichoke dip is an excellent recipe you can put together in a jiffy. It's gluten-free, soy-free and, of course, dairy-free as well.
Could it get any better than that? Actually, yes. An added bonus is that no fancy equipment is required!
Favosalata: Yellow Split Pea Dip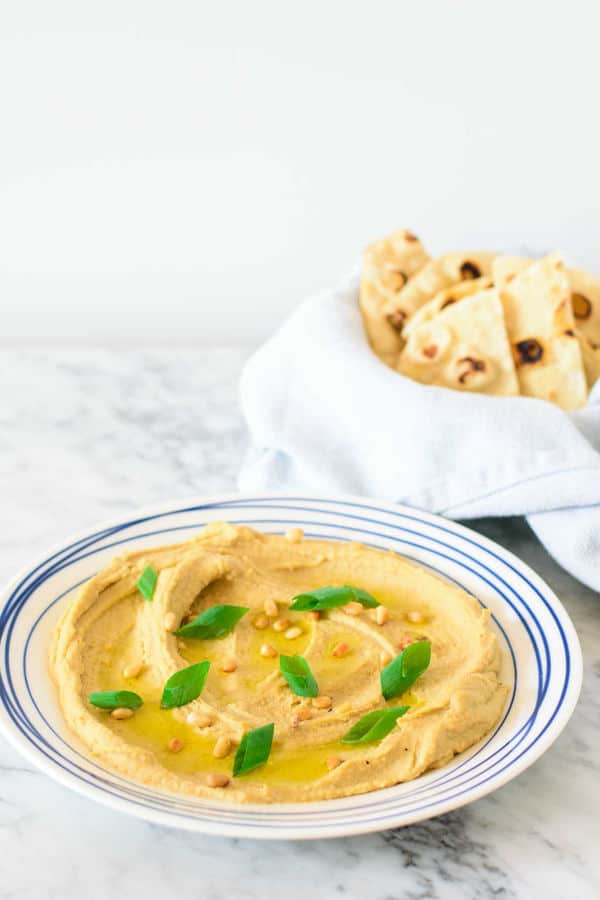 With a bit of creativity, Eva has come up a favorable Mediterranean style dip, flavored with black garlic, smoothed with a rich olive oil and brightened with a touch of turmeric.
All the ingredients come together nicely to form an incredible dip!
French Onion Dip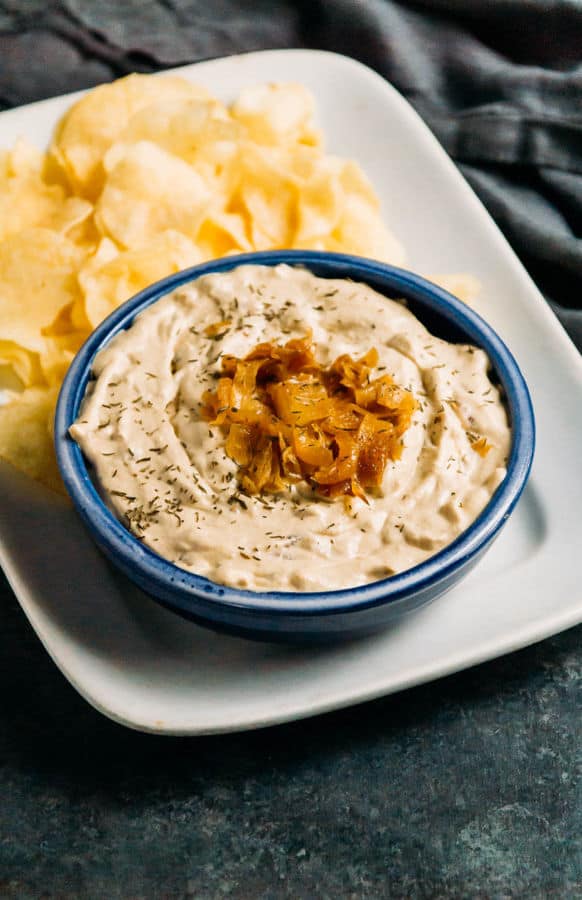 When you're inviting friends over on the weekend for a movie night, to play games or to simply enjoy each other's company with a snack on hand, Abby's French onion dip is the perfect choice for crisps, crackers or even veggies.
If you get addicted to the caramelized onion, a neat trick is to make a larger portion and then freeze the leftovers for later use.
Butternut Squash Dip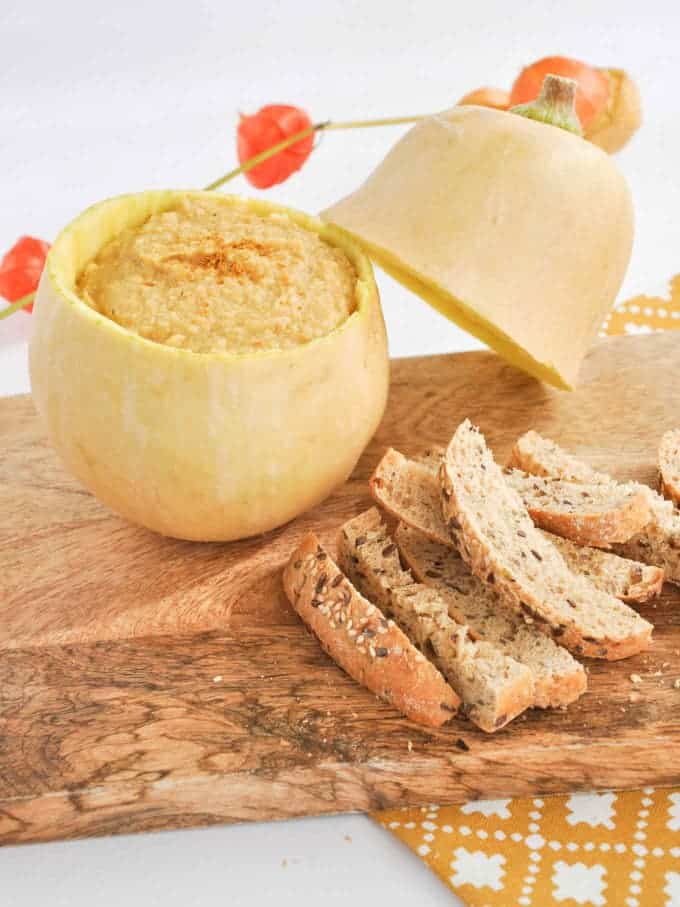 With this gluten-free butternut squash dip, Veronica is going to show you how to make a delicious dip you can present in an awesome way!
It's a 6-ingredient, attention-grabbing dip that's perfectly served with breadsticks or crackers for special occasions and parties.
Taco Dip with Chipotle Tofu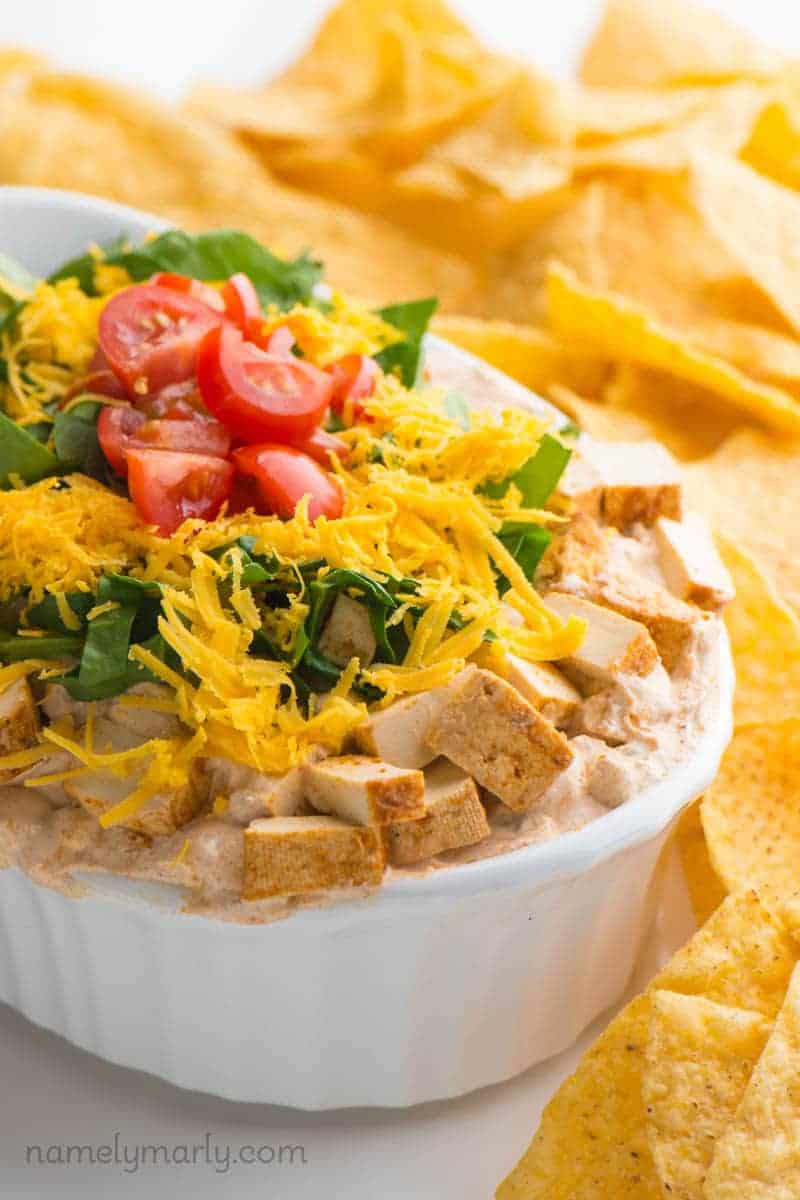 Marly reckons this is a dip you won't be able to stop yourself from devouring following the first bite.
It features cream cheese, cheddar cheese, sour cream, tofu and salsa, amongst other interesting ingredients—all vegan by the way!
This all makes for a savory dip you could almost eat on its own and be totally satisfied.
8 ingredients, 25 minutes and you're ready to feast.
Clam Dip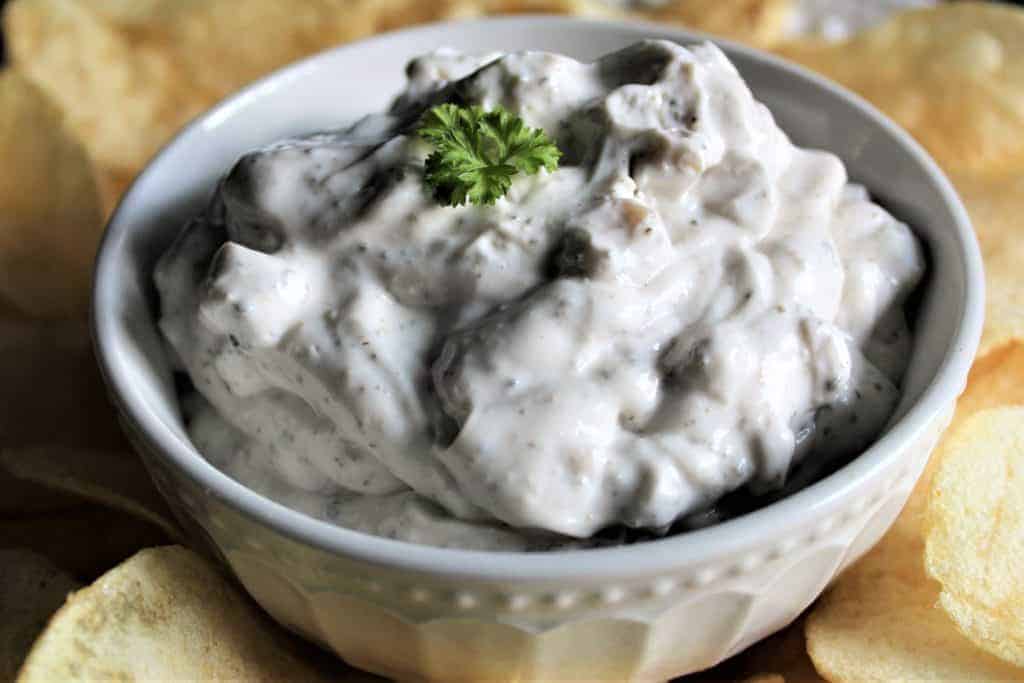 There's no doubt, turning popular animal-based foods into plant-based versions has become a great sport.
Monica makes her contribution to the cause with this creamy clam dip—devoid of clam—based on king mushroom.
It'll take you 7 ingredients and 10 minutes and will leave you with no excuse but to get started.
Edamame Wasabi Bean Dip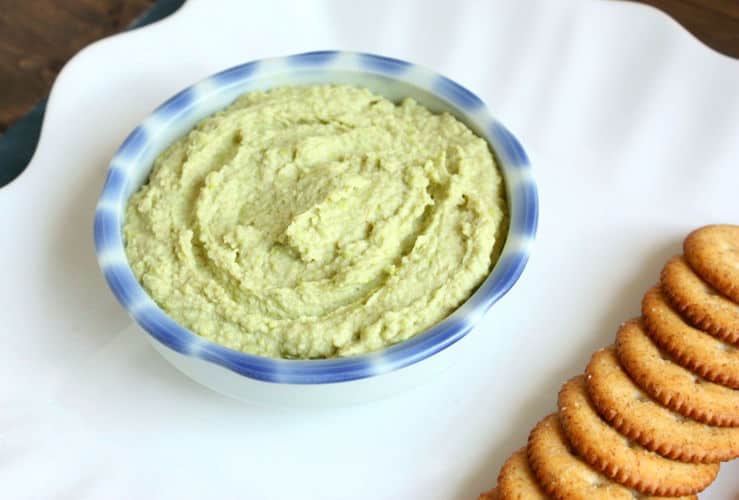 An Asian-inspired and protein-rich dip that's perfect for wraps, biscuits and crackers, or can be thinned out and tossed with a plate of pasta.
Jenn has come up with a special dip you'll really appreciate if you're craving a spicy kick.
Lemony White Bean Dip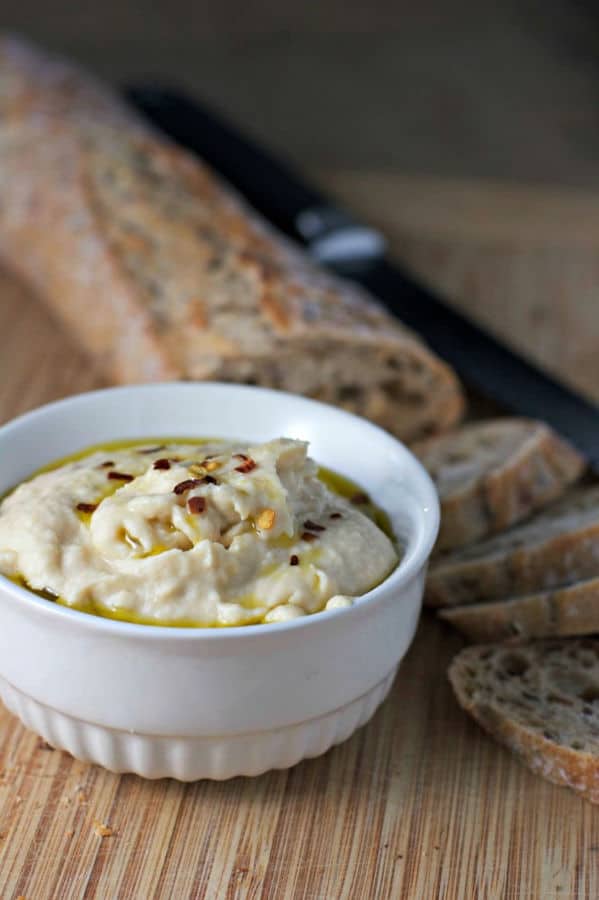 Like beans? Got a food processor? If that's a yes to both, terrific! Then it's time to pull up Cristina's lemony white bean dip recipe and get busy.
This 6-ingredient dip is perfectly spread out on bread, include in sandwiches, or to eat up with "veggie sticks".
For a healthy treat to go with the dip, prepare a platter with sliced bell peppers, broccoli, zucchini and cucumber. Yum!
Garlic Flavor Recipes
Best Ever Tahini Garlic Sauce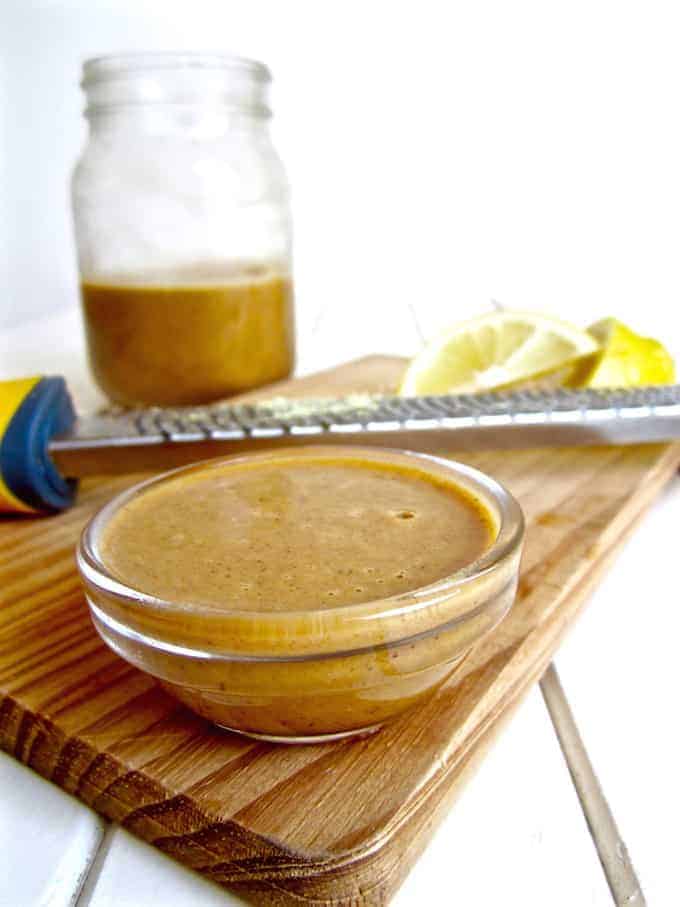 According to Sara, this tahini garlic sauce might be so good you'll want to drink it straight out of the jar.
It's soy and gluten-free as well as free of nuts and sugar. Heck, it's raw too!
This sauce goes well with veggies (both cooked or raw), sweet potatoes and with salad dressings.
Poppy Seed Crackers and Garlic Chive Spread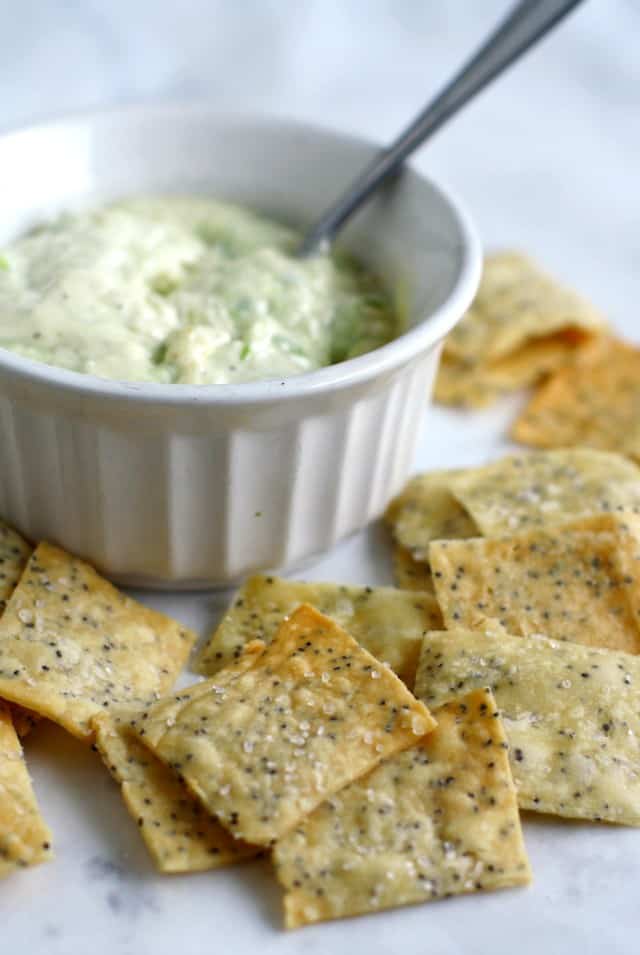 Kelly loves to make big batches of gluten-free crackers.
And what better than to make a complementary garlic chive dip to go right along with these excellent homemade poppy seed crackers?
Well, both is what you'll end up with following this 25-minute recipe!
Homemade Domino's Pizza Garlic Herb Dip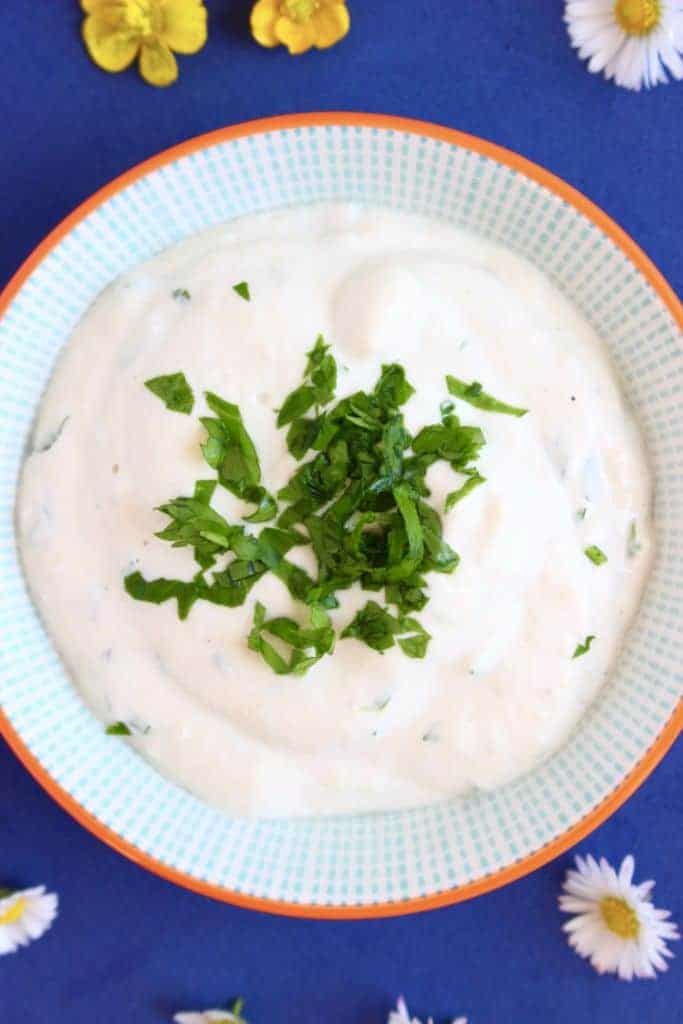 If you've ever tried Domino's Pizza's garlic and herb dip, you might be pleased to know you can replicate and veganize this easily at home.
Rhian has come up with a tasty 9-ingredient and gluten-free version garnished with parsley, you can serve with crackers, tortilla chips or use as a spread in a sandwich.
Garlic White Sauce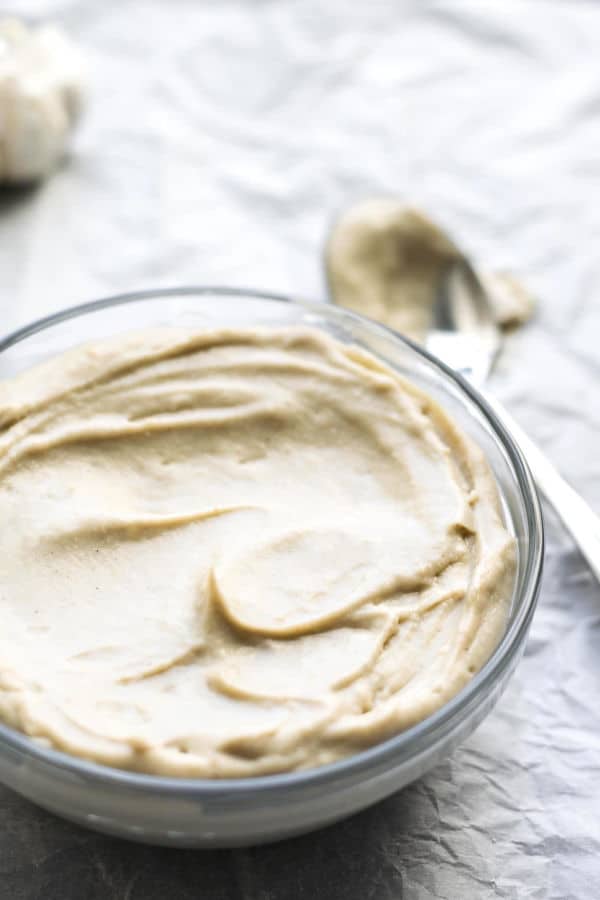 Here's a perfect sauce recipe to mix with pasta, spread out on a pizza base, or simply use as a dressing.
Eva's white garlic sauce is a quick and simple sauce anyone can make creatively, using nutritional yeast in place of Parmesan cheese.
She gives you a few optional tweaks you can follow depending on your preferences, such as using white instead of black pepper for a speckle-free version, or replace the white flour with a suitable alternative to make it gluten-free.
Toum Garlic Spread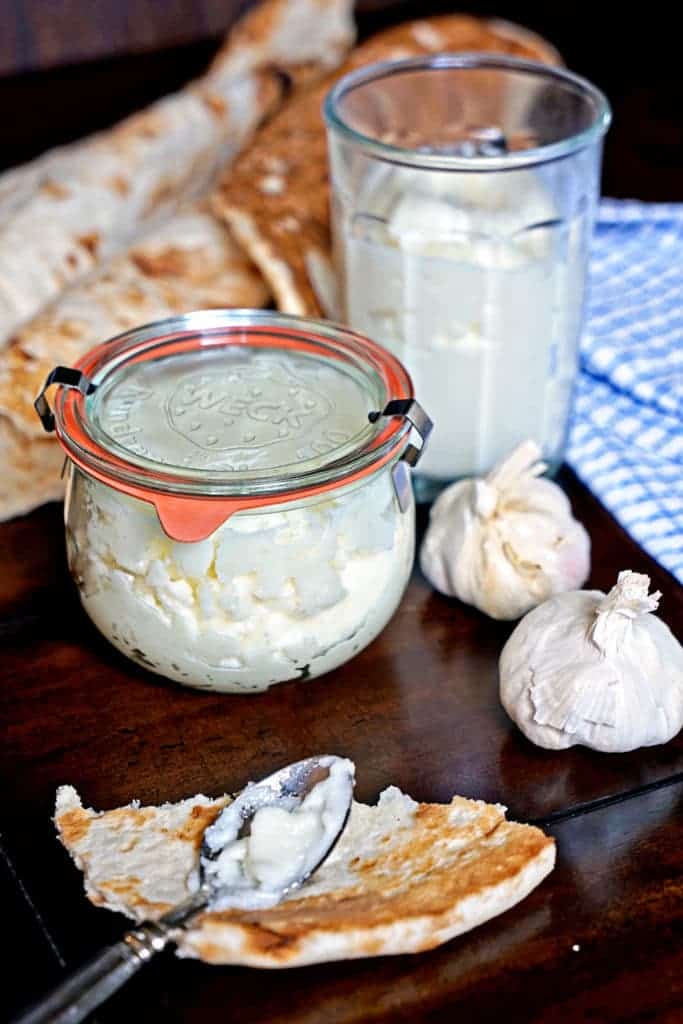 What if you could easily make a garlicky spread that packs an absolutely punch as far as flavor is concerned?
Better yet, what if you can do it with just 4 simple ingredients?
Kevin even gives you two variations of the recipe so you can choose whichever suits you best.
This sauce is thick, similar to mayonnaise.
And while the recipe may look like a garlic overload, don't let this scare you off; you definitely need to give it a try!
Chinese Garlic Sauce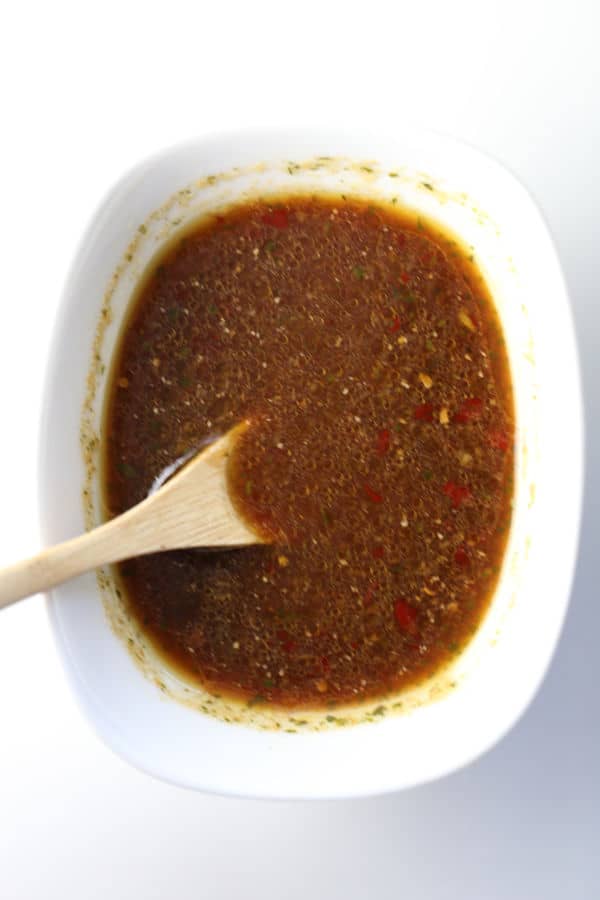 Do you find yourself sometimes craving Chinese? Sometimes the reason for this craving is the sauce that accompanies many of their dishes.
Well, guess what, you can make a pretty satisfying take-out style sauce yourself with Kevin's 10-ingredient Chinese garlic sauce recipe.
If you usually find cooked veggies to be a little boring, this is the perfect sauce sauce you can use for your next stir-fry.
Oil-Free Recipes
Avocado Mayo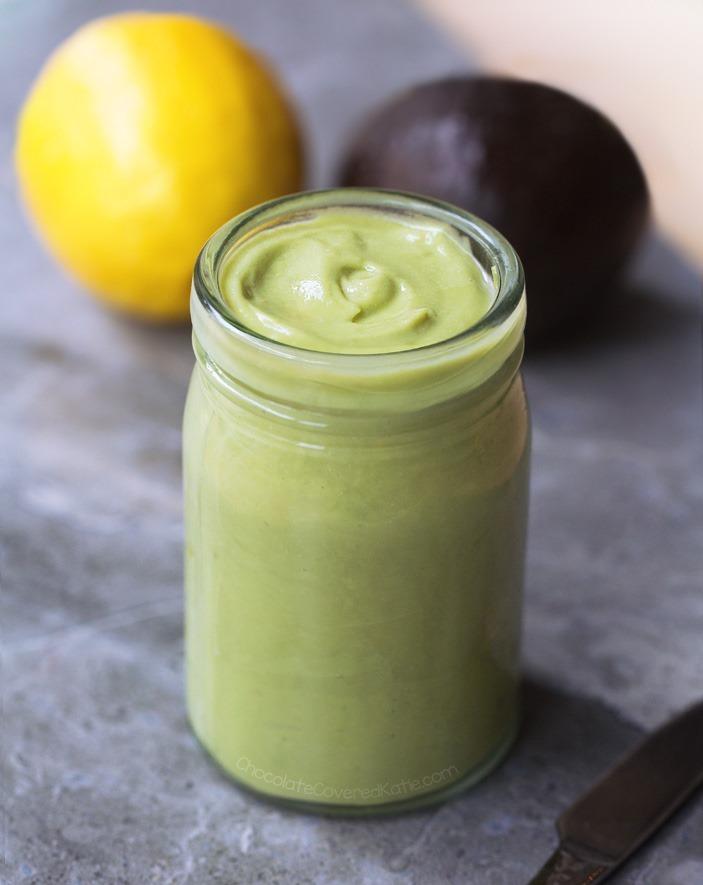 To me, no sandwich tastes as good as it does when slathered in mayo. However, mayo isn't usually plant-based, so I've learned to skip it.
There are some good store bought vegan mayos, but they can be pricey and full of ingredients I try to avoid. Thankfully, there's this tasty combo and it crushes a craving guilt-free! It's even great as a dip for veggies. Simply skip the oil for an oil-free spread which satisfies!
The Brilliant Vegan Fish Sauce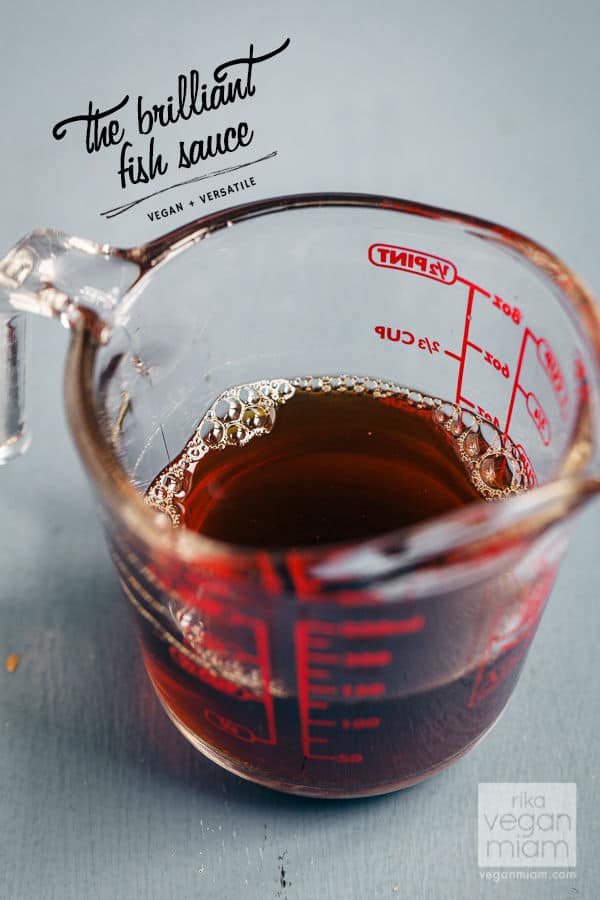 You've got to trust me when I say you can make a plant-based version of just about any recipe you can think of; even the fish sauce you enjoy in Asian cuisine!
Rika and Doni have devised a genius 5-ingredient recipe you simply ought to try.
You can make a gluten-free version too by substituting the soy sauce with tamari sauce.
Umami Sauce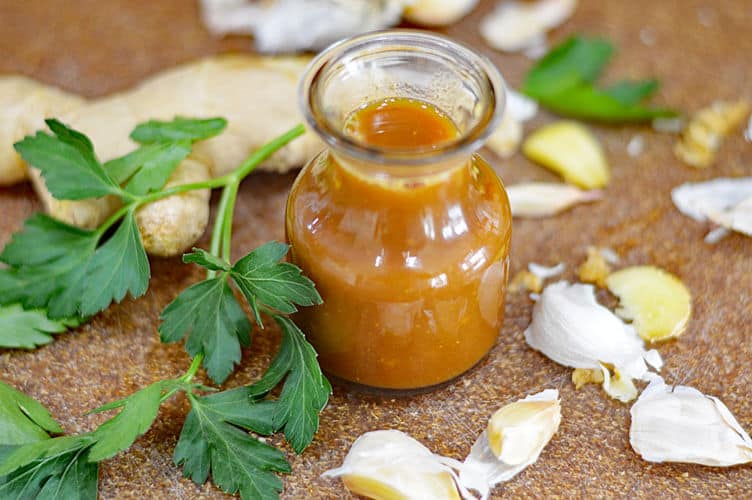 Umami means "savory" or "meaty". It's one of your five basic taste sensations along with sour, salt, sweet and bitter.
In the context of Aimee's recipe, it makes for a savory and satisfying sauce you can use in place of soy sauce.
It takes only 15 minutes to prepare and is a perfect complement to Asian-style veggie dishes.
Fire Roasted Jalapeno Dip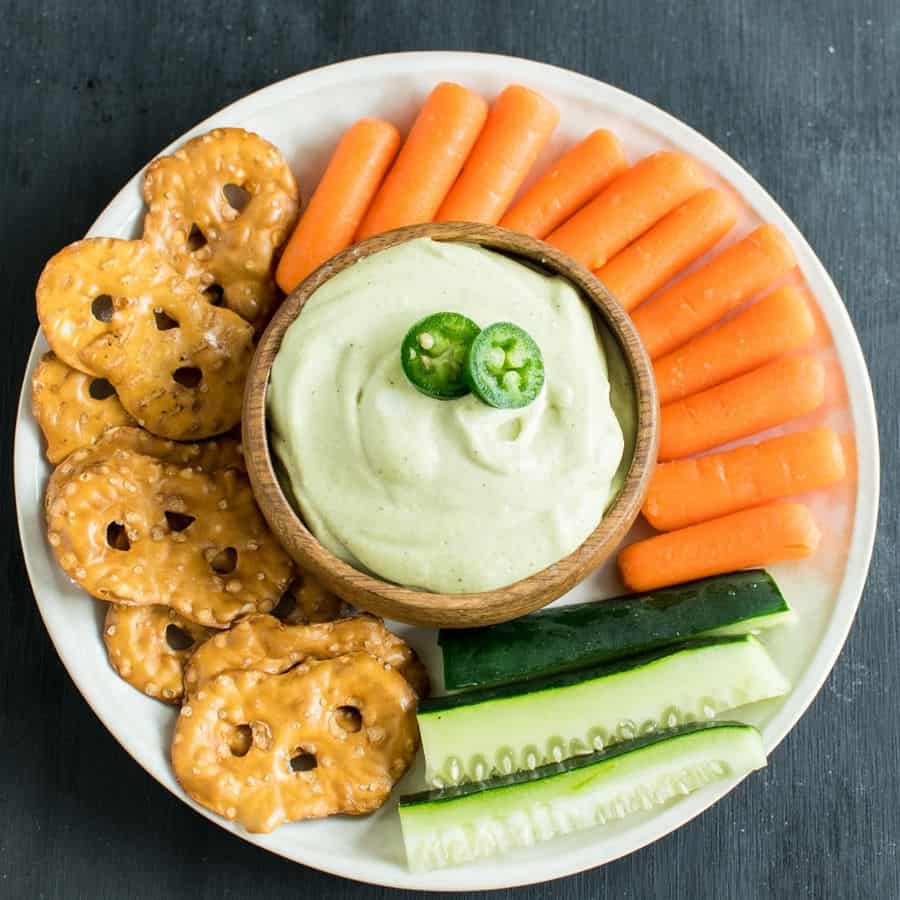 Gunjan's dip recipe is a refreshingly green beauty with a nice bite of jalapeño.
It takes 12 minutes to prepare from beginning to serving and you'll need only 6 simple ingredients ranging from raw cashew nuts to water.
This dip is excellent served with veggie sticks (carrots, cucumbers, bell peppers, zucchini, etc.) and crackers.
Caramel Sauce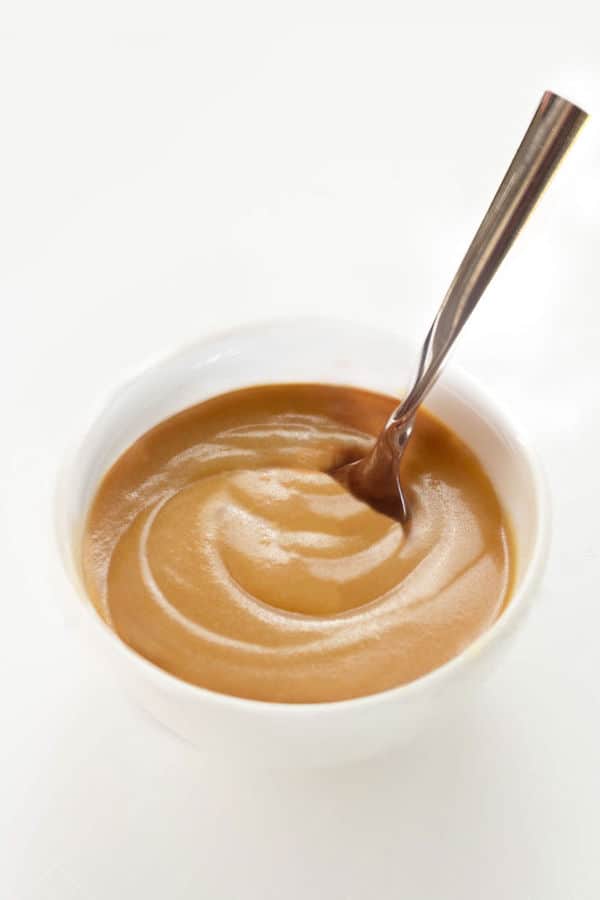 Petra's recipe can easily go down in history as one of the healthiest caramel sauces you'll ever try.
It uses 6 basic ingredients and requires no heating. However, it does require a blender that's powerful enough to process dates and cashew butter into a creamy and smooth sauce.
For a thicker consistency, she recommends adding coconut oil, which'll harden at cooler temperatures.
Mexican Red Chile Sauce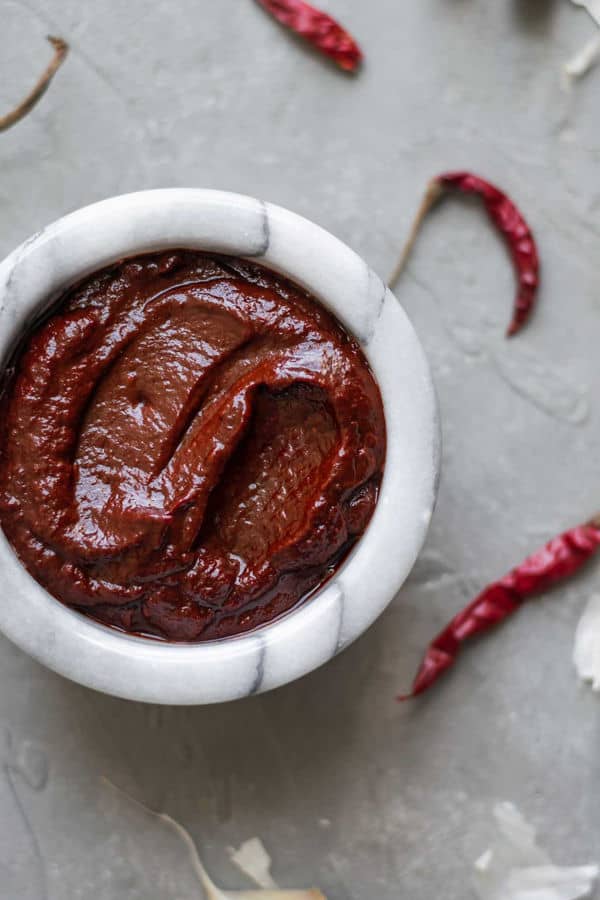 I love the rich and deep red color of Eva's Mexican red chile sauce recipe.
It's a spicy, gluten-free and versatile sauce which adds a nice touch to a variety of Mexican meals, including vegan taco meats, burritos, scrambled tofu, warm soups and roasted vegetables.
You'll need a blender for this sauce.
Green Monster Dip (Avocado Hummus)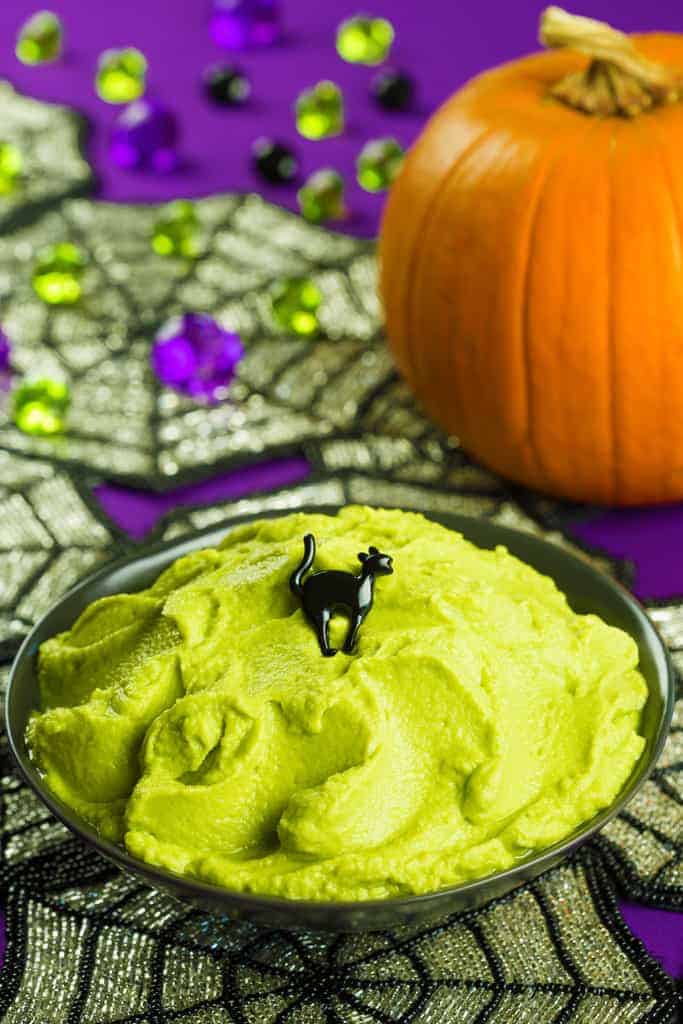 Ashley's green monster dip is obviously THE go-to dip you'll need when Halloween comes around the next time.
But does that mean you can't make it whenever you want? Absolutely not!
This dip is super creamy thanks to avocado, and goes well with crackers, fresh veggie sticks and black bean chips.
1-Minute, 3-Ingredient Caramel Sauce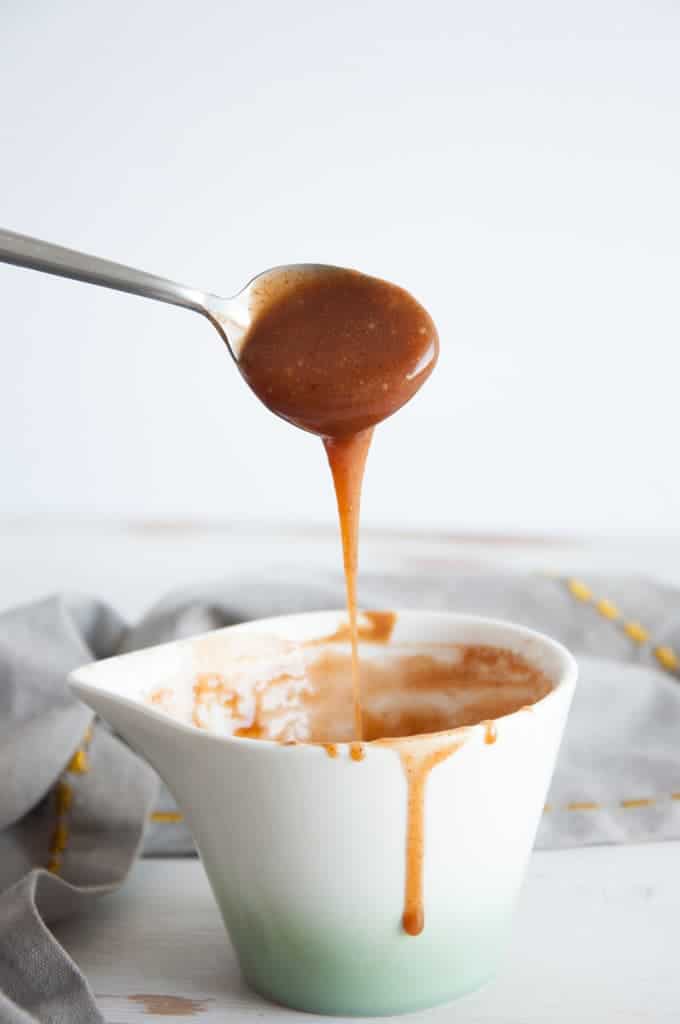 3 ingredients and 1 minute; that's the promise Bianca gives you with this fantastic caramel sauce.
It's perfect for vegan ice cream, and if you're bold, you can even eat it on its own!
So, what are you waiting for!? Go spoil yourself with what is likely one of the simplest caramel sauce recipes you'll ever find!
Custard Sauce with Rose Water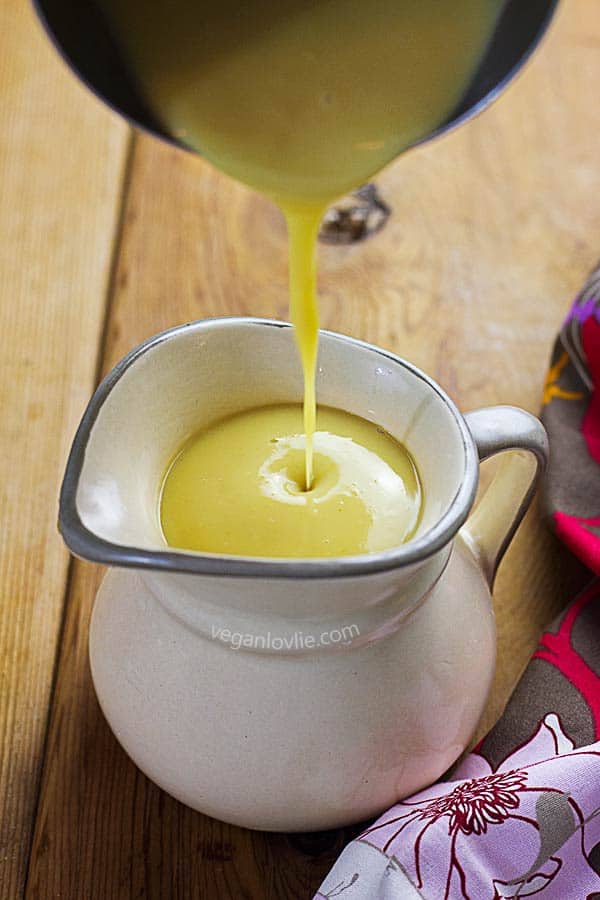 Teenuja's custard sauce is a veganised (so egg-free) version of the traditional vanilla custard sauce you may be familiar with.
She brings this recipe to life with the distinct addition of rose water, which gives it a lovely and relaxing aroma.
This is a beautiful and creamy sauce you definitely don't want to miss!
Sweet 'N Spicy Cayenne Dip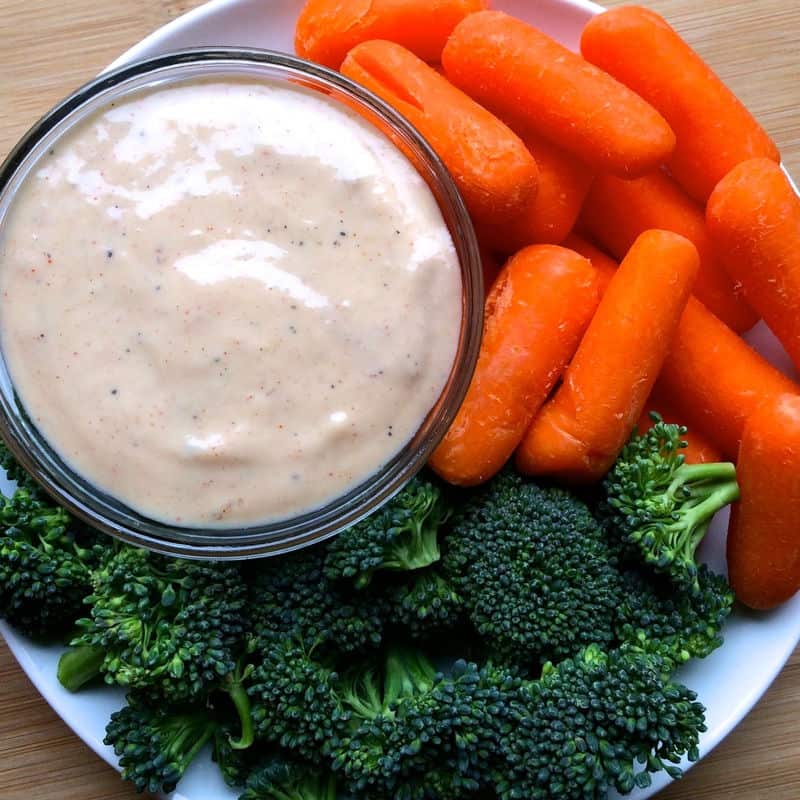 Annie's sweet 'n spicy cayenne dip is the one you need for your veggie platters, wheat pitas, and, if you've got some crackers laying around, perhaps try those with this dip, too!
The dip is based on tofu and banana, sweetened with agave, and flavored with various spices.
Give it a try and enjoy!
Peanut Flavor Recipes
Healthy Homemade Banana Peanut Butter Spread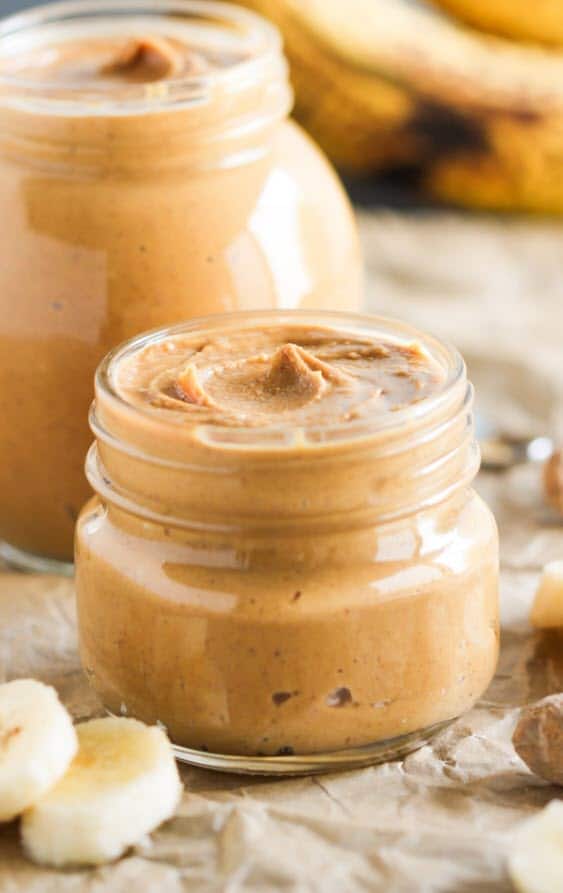 Do you fancy a slice of toast spread with peanut butter and topped with banana slices?
Well, here's the next best thing you might just end up getting addicted to—Jessica's homemade banana peanut butter spread!
This is a creamy 5-ingredient spread which'll take you no longer than 10 minutes to make, and it'll literally take your peanut butter experience to the next level.
Sounds good? Then go get busy!
3-Ingredient Whipped Peanut Butter Dip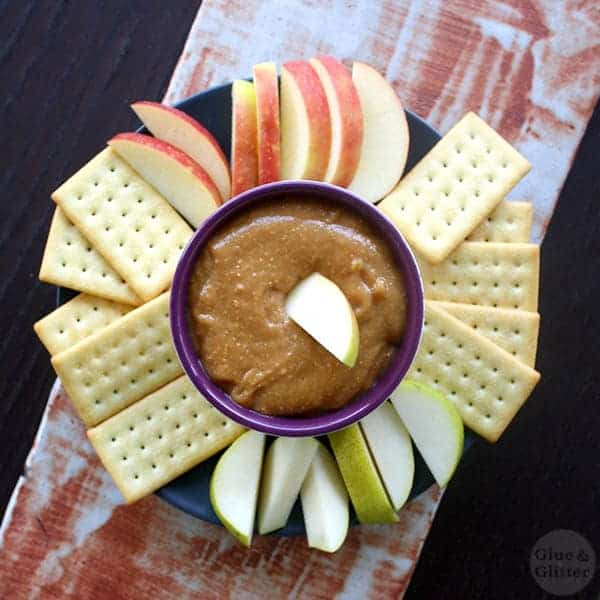 This simple peanut butter dip requires only 3 ingredients and 5 minutes of your time—anyone should be able to spare 5 minutes to make a treat like this!
And… you don't even need fancy equipment like a blender or food processor.
It's perfect for crackers and sliced apples, but please feel free to experiment!
Peanut Dipping Sauce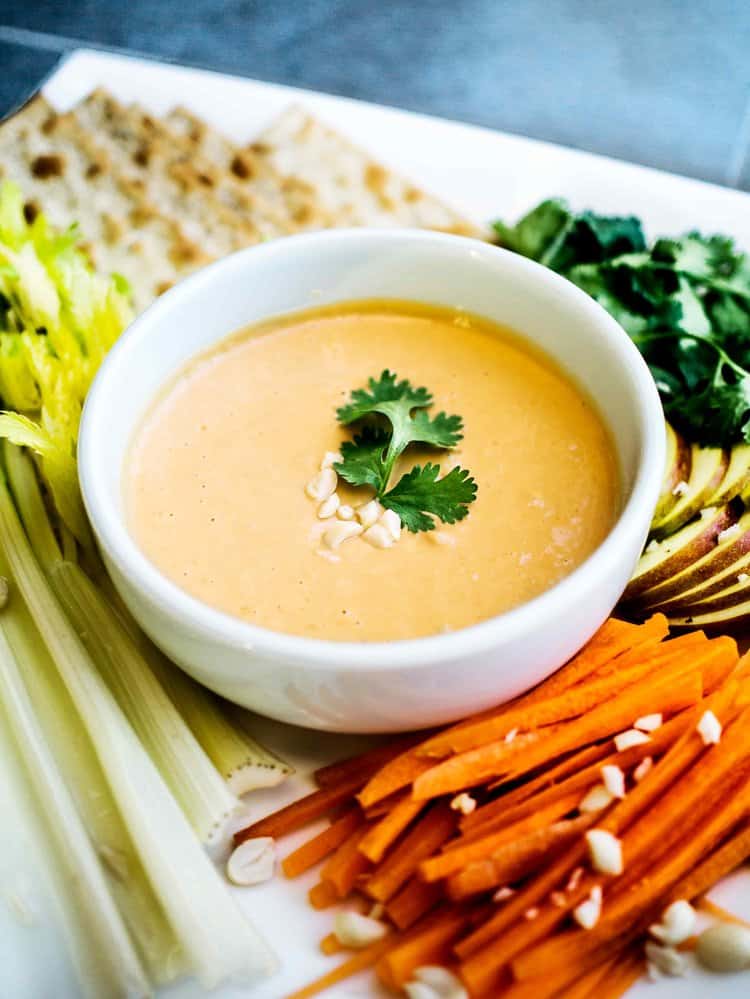 Michael's peanut dipping sauce makes use of what he calls "soy sauce's gluten-free cousin," namely, tamari sauce, which works just as well for most recipes.
The sauce takes 10 minutes and 9 ingredients, and will require a blender or food processor.
Michael recommends the sauce for summer rolls and "anything remotely dippable," including carrots, celery, cucumber, crackers and fried tofu.
Homemade Chocolate Peanut Butter Spread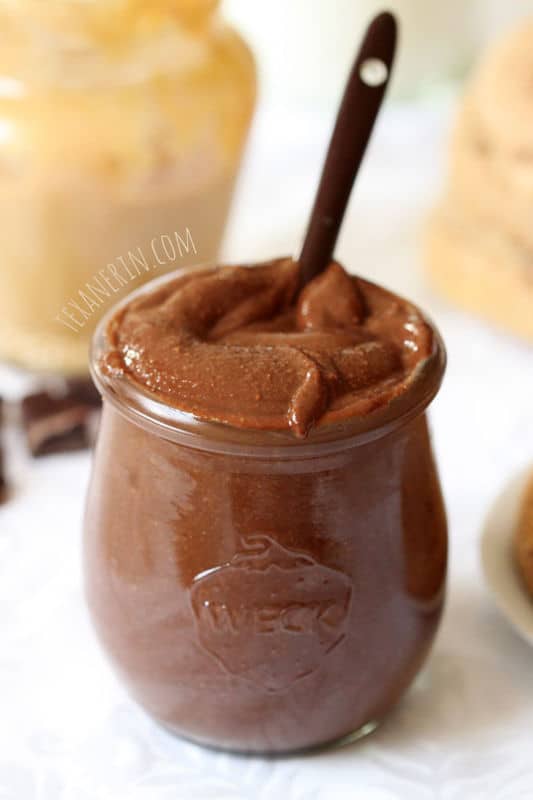 What could possibly be better than peanut butter?
How about peanut butter… with chocolate!
Sounds good? Then you'll need Erin's homemade chocolate peanut butter spread recipe and set aside 5 minutes.
This 4-ingredient spread is gluten-free and an excellent addition to some of Erin's other recipes, including her chocolate peanut macaroons and chocolate peanut butter brownies.
Warning: You'll be in for a massive treat if you make this!
Healthy Homemade Butterscotch Peanut Butter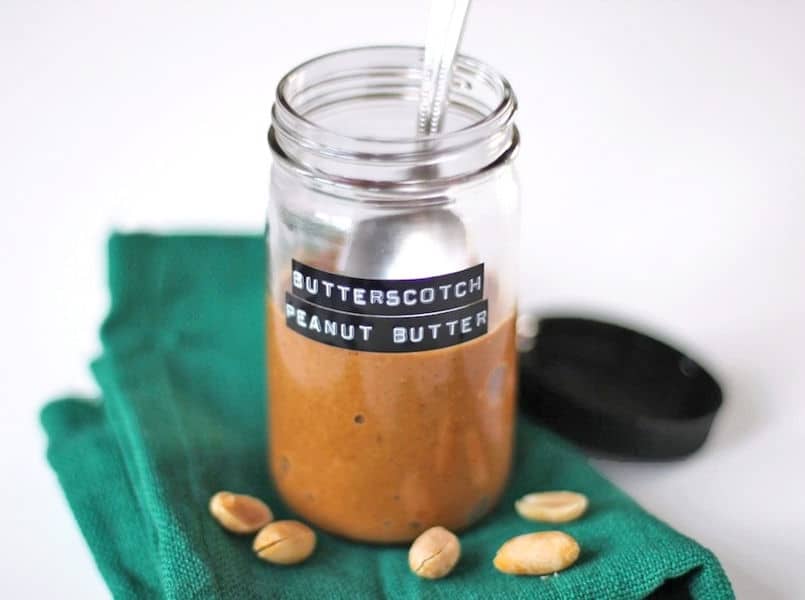 Is butterscotch your thing? If so, Jessica's healthy homemade butterscotch peanut butter recipe has your name on it.
And chances are, you'll love it for its yummy flavors and textures, including sweet, salty, creamy and smooth.
It'll take 15 minutes of your time, depending on whether you'll be making the peanut butter or going for the ready-made option.
Peanut Butter Courgette/Zucchini Dip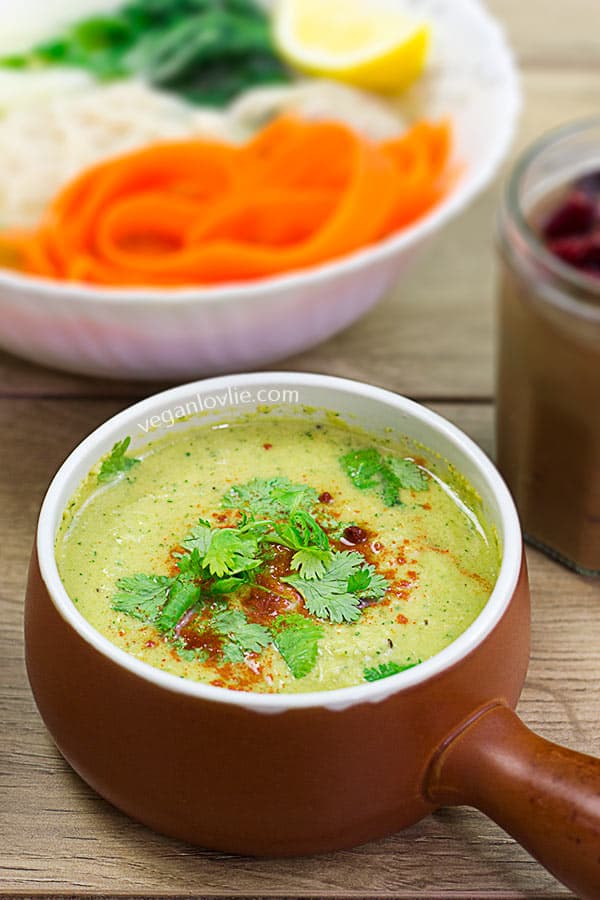 Teenuja's peanut butter courgette-zucchini dip is part of her series on easy recipes incorporating peanut butter without actual peanuts.
This is a fabulous 7-ingredients dip that's easy to make and can be refrigerated to last for a couple days.
As with most dips, feel free to enjoy it with veggie sticks or use as a sandwich spread.
Teenuja also suggests using it as a dressing for cold pasta salads.
Raw Recipes
Raw Vegan Hot Sauce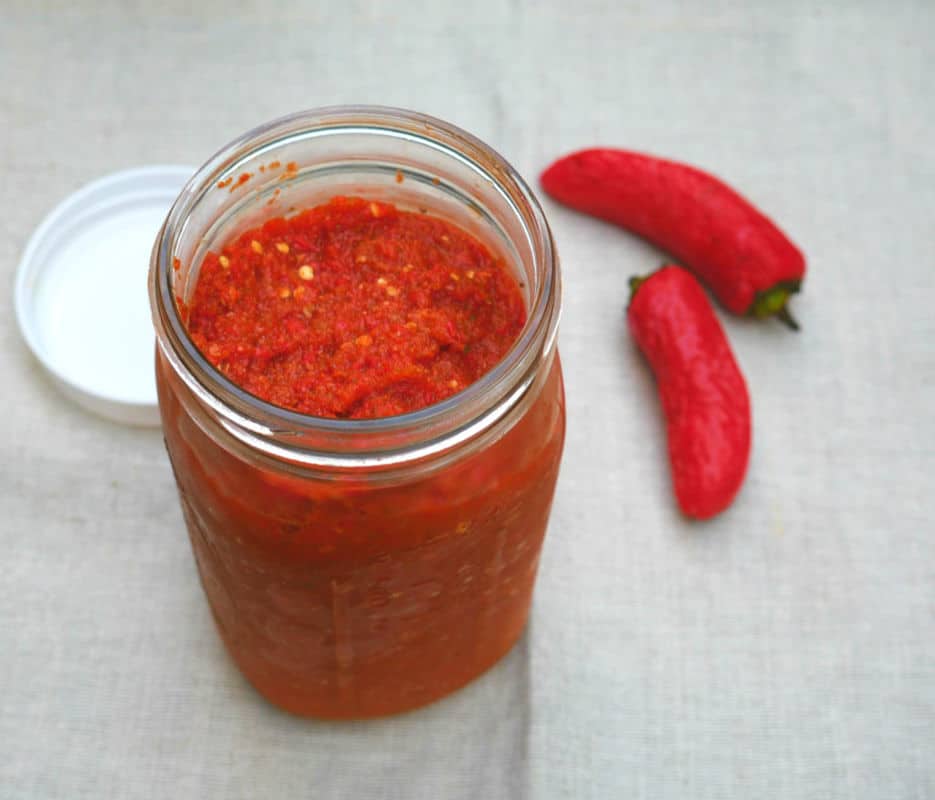 When you're yearning for a spicy (and RAW) taste, what you need in your life is Marina's raw vegan hot sauce.
The sauce is ideal to be combined with salads, nut and seed butters, or to add a nice kick to a dressing.
As far as spice goes, you can control how strong you want it by adding more or less of the hot pepper.
Got 10 minutes and need a spicy sauce? Then go ahead and make this!
Raw Orange and Fig Spread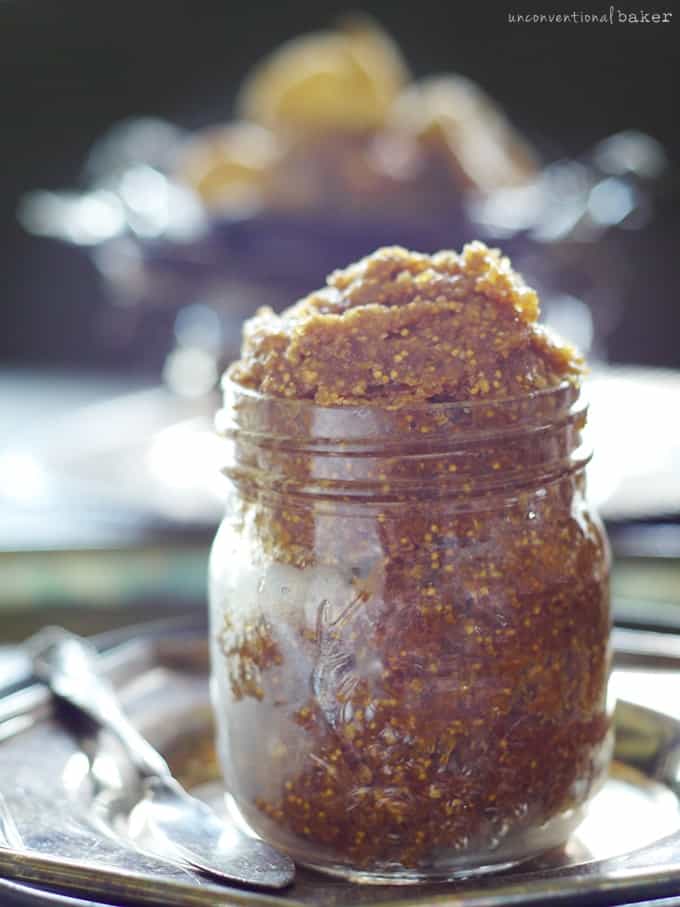 Here's a real sweet treat made from a base of dried figs.
It's a simple recipe, too, totaling 4 ingredients with a preparation time of 5 minutes—after you've soaked the figs of course.
Audrey's recipe is raw, gluten-free and perfect for when you're short on time and want to whip up something quickly!
Caramelized Onion Ranch Dip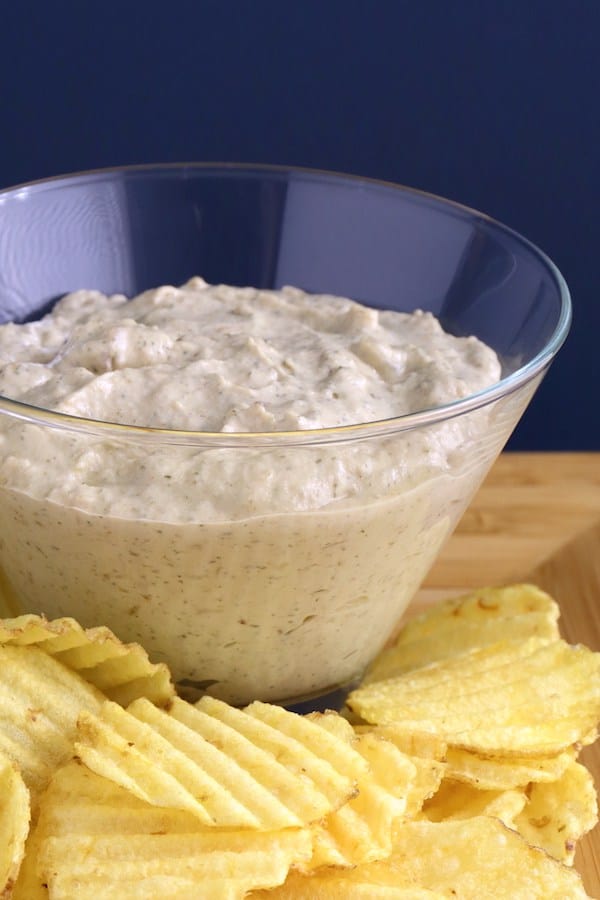 One of Starr's absolute favorite snacks, is chips with a good ol' onion-flavored dip. But most of the ones you'll find on the market aren't vegan-friendly.
Luckily for us she took it upon herself to make a version free of dairy, which has turned out deliciously creamy with a sweet and tangy flavor.
You'll need some preparation time to make this recipe as it requires soaked cashews—but it's well worth your time and effort!
Easy Cucumber Walnut Dip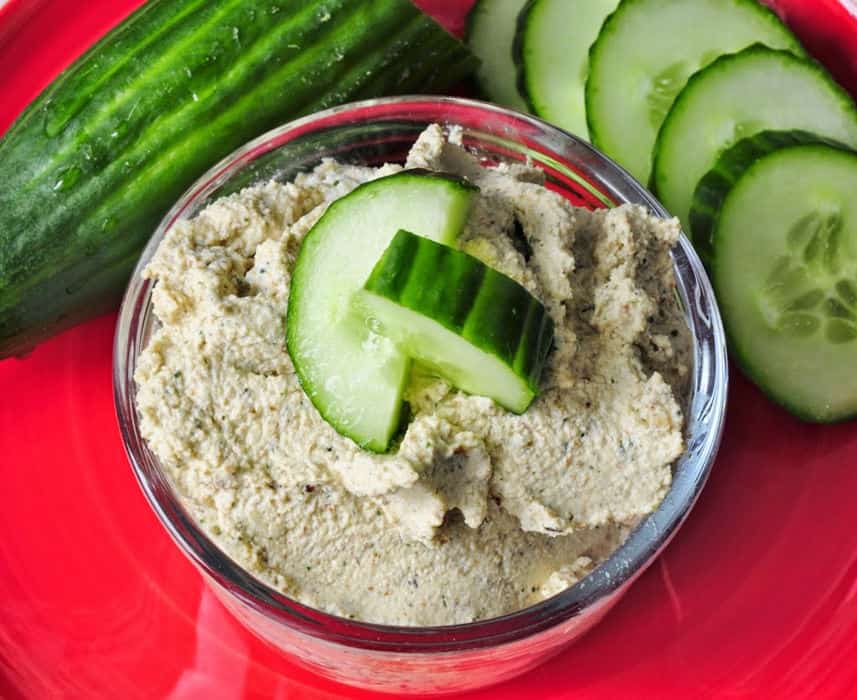 So, we've seen peanut butter without peanuts. How about hummus without chickpeas? Is it possible? I say, put Vanessa's tasty and easy cucumber walnut dip to the test and be the judge!
This 7-ingredient dip pairs excellently with veggies. It's thick and will store up to 3 days refrigerated.
But make sure you have a blender or food processor before you get all excited!
Seaweed Caviar Sauce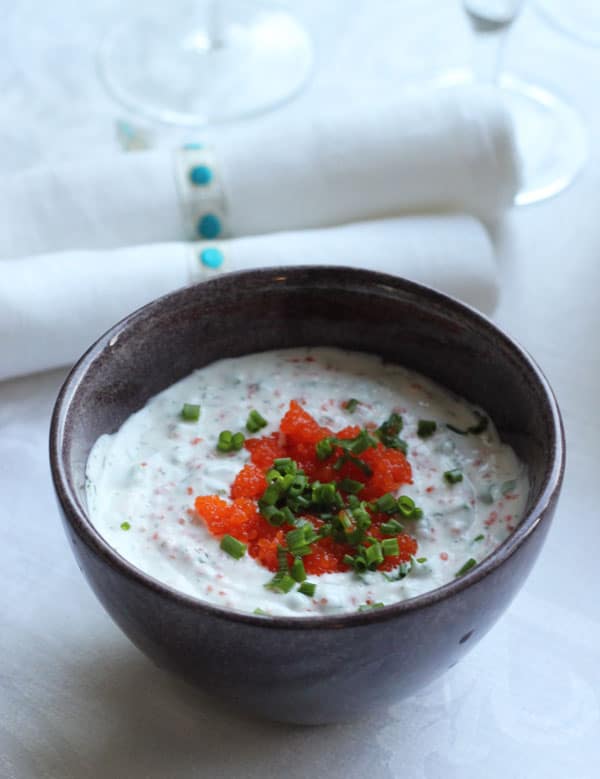 When you feel like you want some creme fraiche, Veronica might just have the perfect recipe for you.
This is a vegan take on a traditional Swedish cold sauce you can serve with new potatoes for an incredible flavor experience.
5 ingredients, a few minutes and NO fancy kitchen equipment, that is literally all it takes.
Spicy Avocado Sauce for Tacos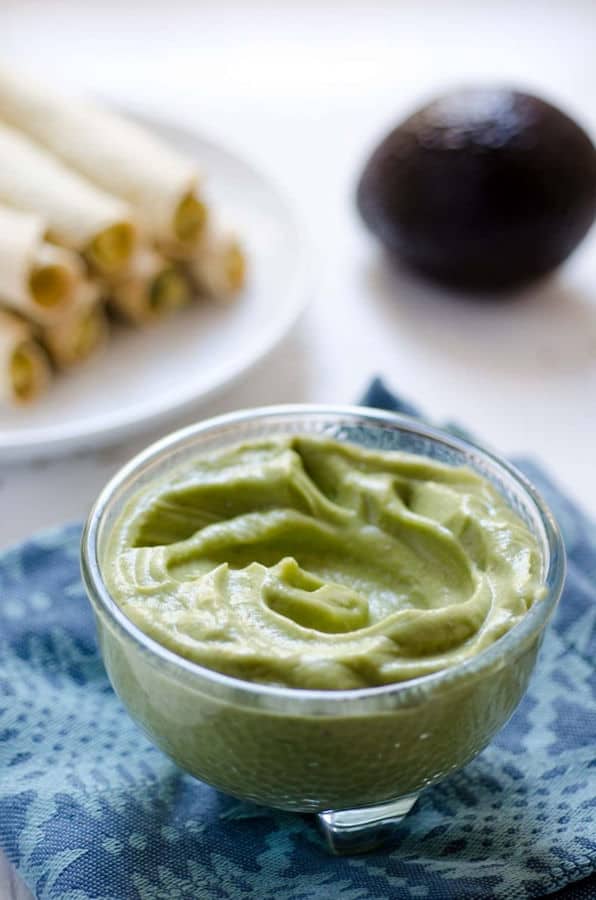 Personally, I love avocados and I especially love to make guacamole from them.
So when I found Dora's spicy avocado sauce recipe, I thought I should go ahead and give it a shot, and it was superb!
Now, on the flip side, I'm not a big fan of spicy—so I reduced the amount of liquid from the pickled jalapeños.
It's a quick and easy recipe; simply place the ingredients in your blender, process until smooth and flavor with salt and pepper to your liking.
Healthy Caramel Dip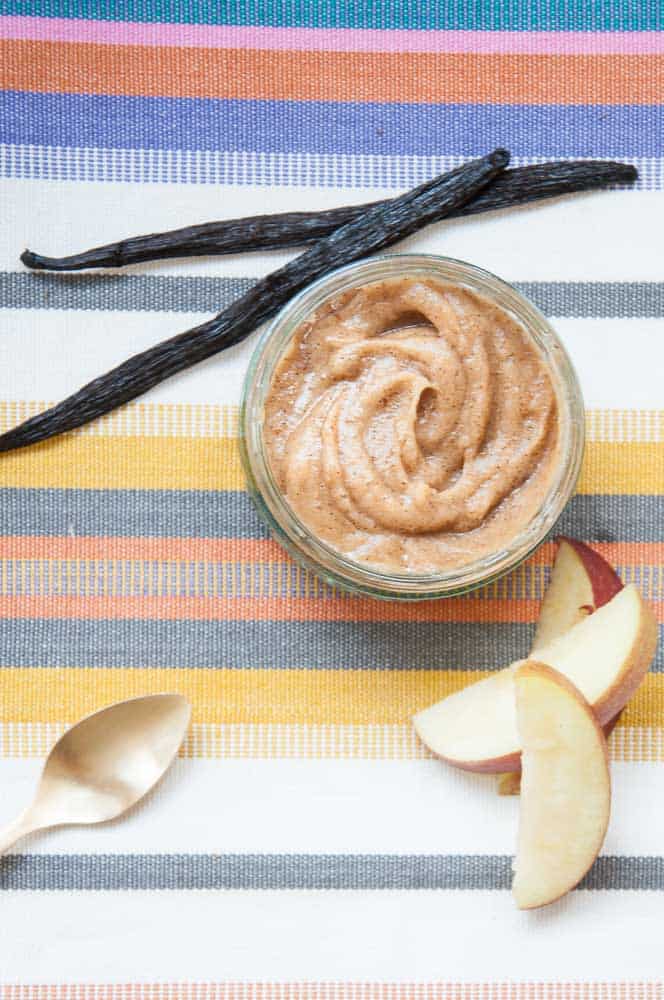 Caramel? Check. Healthy? That, too. Easy to make? Definitely!
Vanessa has the perfect caramel sauce recipe for health enthusiasts or those seeking a yummy, guilt-free treat.
This recipe is also a perfect choice for kids and requires only 5 ingredients (including salt for taste) and your kitchen processor of choice (food processor or blender).
The Best 3-Ingredient Vegan Everything Sauce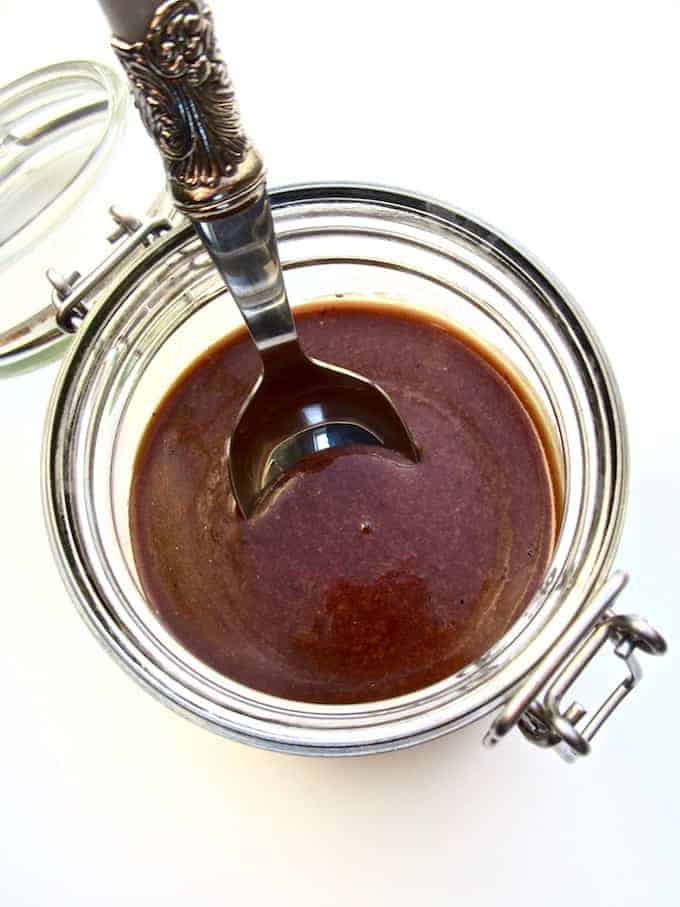 Savory, rich, cheesy, and salty. Sara brings you a versatile "everything" sauce requiring only 3 ingredients and a quick 5 minutes to prepare.
It's ideal for cooked veggies, grains, beans and stir frys.
Also, best of all, requires no special equipment required as you simply whisk together the required ingredients.
Thanks to the use of tamari sauce as opposed to soy sauce, this sauce is also gluten-free.
Roasted Recipes
Homemade Roasted Tomato Sauce Recipe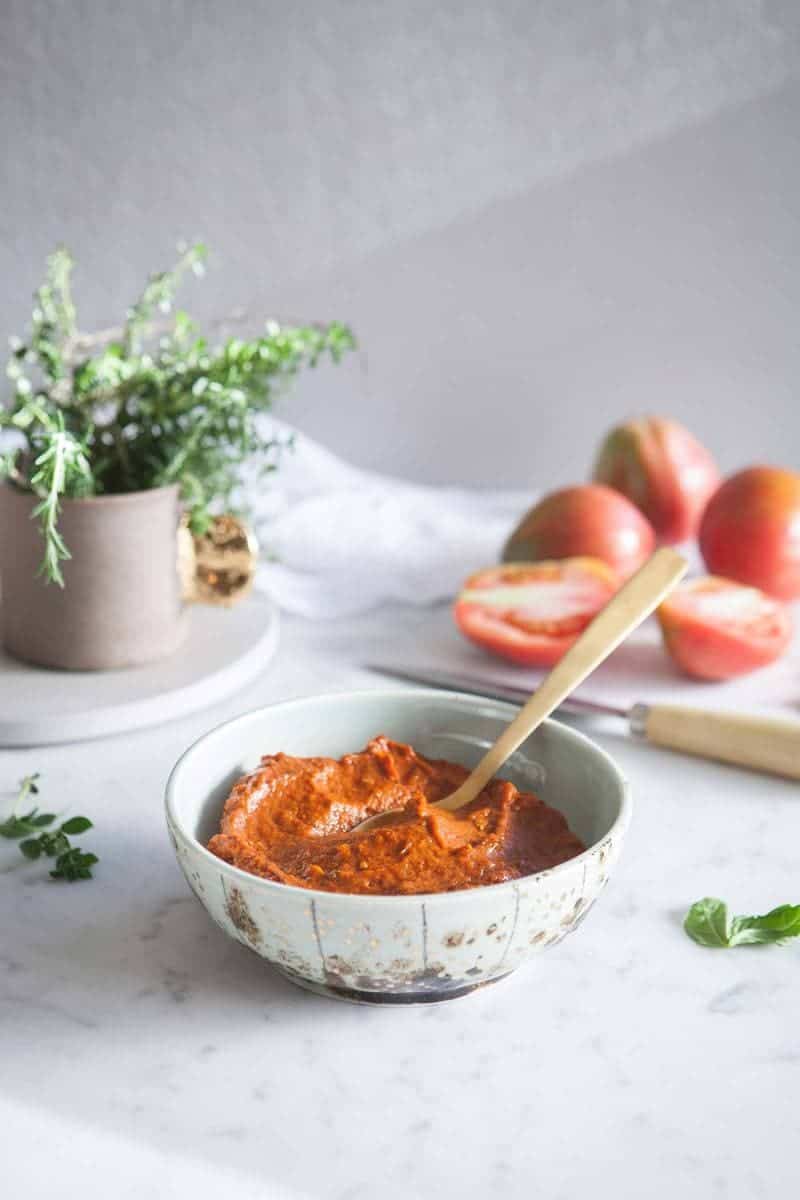 Brace yourself for a delicious homemade roasted tomato sauce by Lauren.
As she rightly points out, preparing your food by way of roasting can bring out incredible flavors you wouldn't get otherwise.
This sauce is great for pizza bases, pastas, ratatouille dishes, as part of soups, and much more—only your imagination defines the limits for what you can make with it.
Roasted Pepper Tomato Dip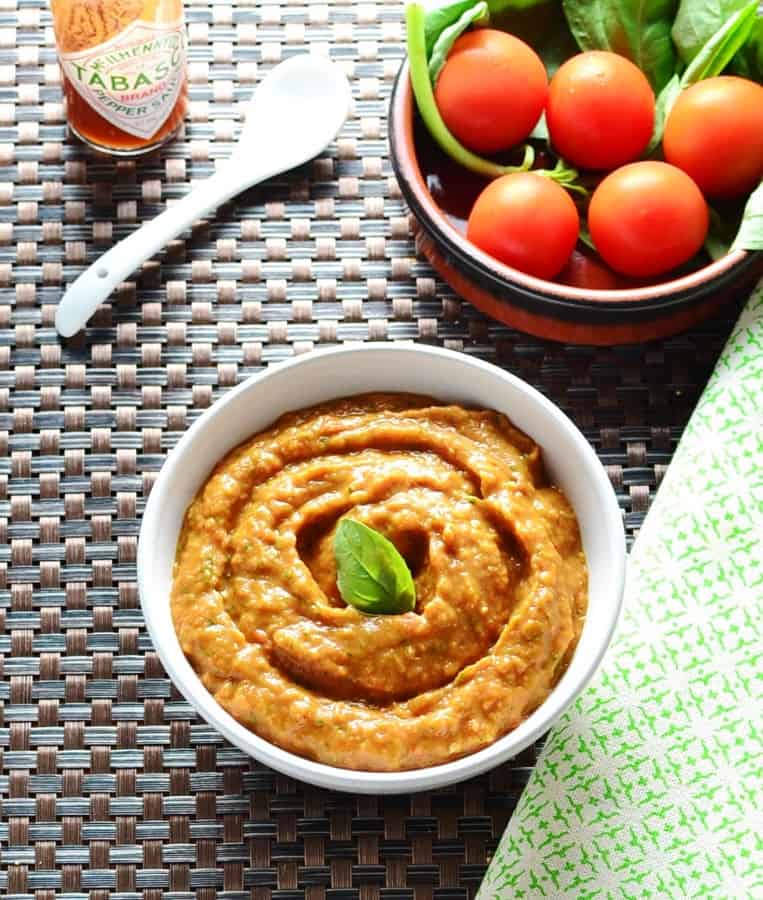 Here's a roasted pepper tomato dip perfect for a summer barbecue. It's free of gluten and comes highly recommended as a dip for nachos or olive oil drizzled crusty bread.
You can also certainly use this dip on a cracker with a layer of avocado and seasoning; get creative!
The sauce takes 35 minutes to make.
Roasted Eggplant-Almond Dip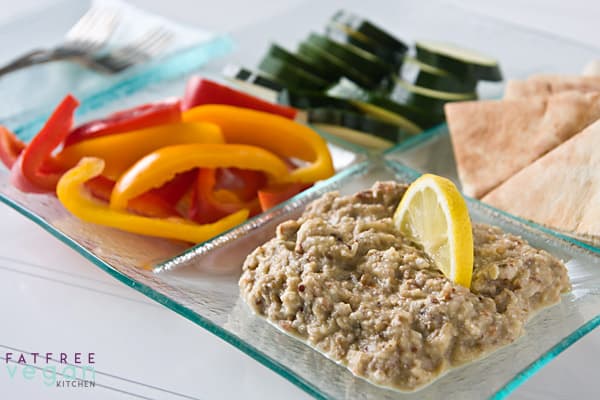 If you're up for trying something different, this adapted roasted eggplant-almond dip is superb for veggie platters with toasted pita wedges.
It features ingredients like cayenne pepper, ginger, and mustard seed, all of which make for a pronounced flavor with a bit of bite.
You'll need to set aside about an hour from start to finish.
Tasty Roasted Summer Vegetable Spread & Dip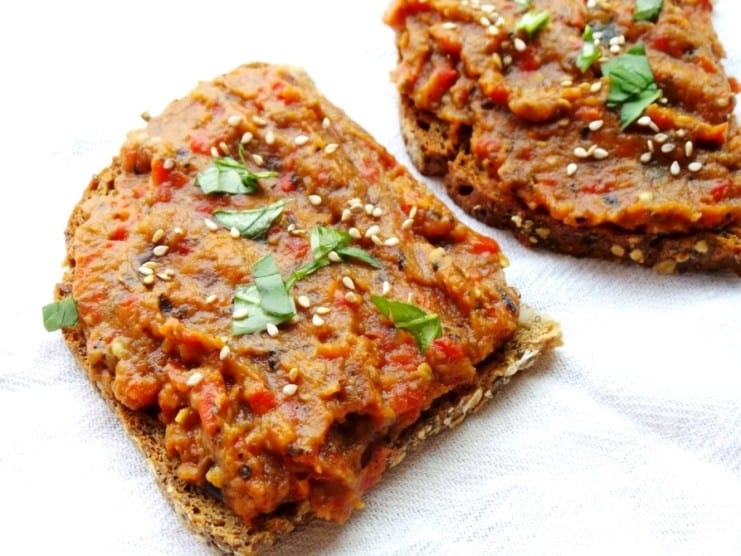 Have you been looking for a lycopene boost? Probably not, but heck, that's one of the benefits you'll get with this flavor-packed tasty roasted summer vegetable spread, a recipe which easily doubles as a dip.
It's made from 5 simple ingredients, including eggplant, red pepper and carrot.
This recipe is also customizable, so feel free to experiment with herbs, garlic, chili powder, some nuts, or anything else you might fancy trying!
Raw Muhammara (Roasted Red Pepper and Walnut Spread)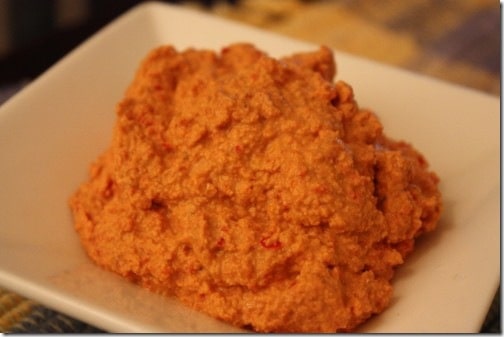 Fancy a Middle Eastern spread?
Then perhaps Gena's raw muhammara recipe is the one you need to try!
This spread is based on walnuts, red bell pepper and sundried tomatoes. And yes, it's actually raw, as opposed to how muhammara is traditionally made by roasting.
Yet, if you follow this recipe, your spread will be just as smoky and sweet, with a pinch of spice too!
Sauce Recipes
Homemade Marinara Sauce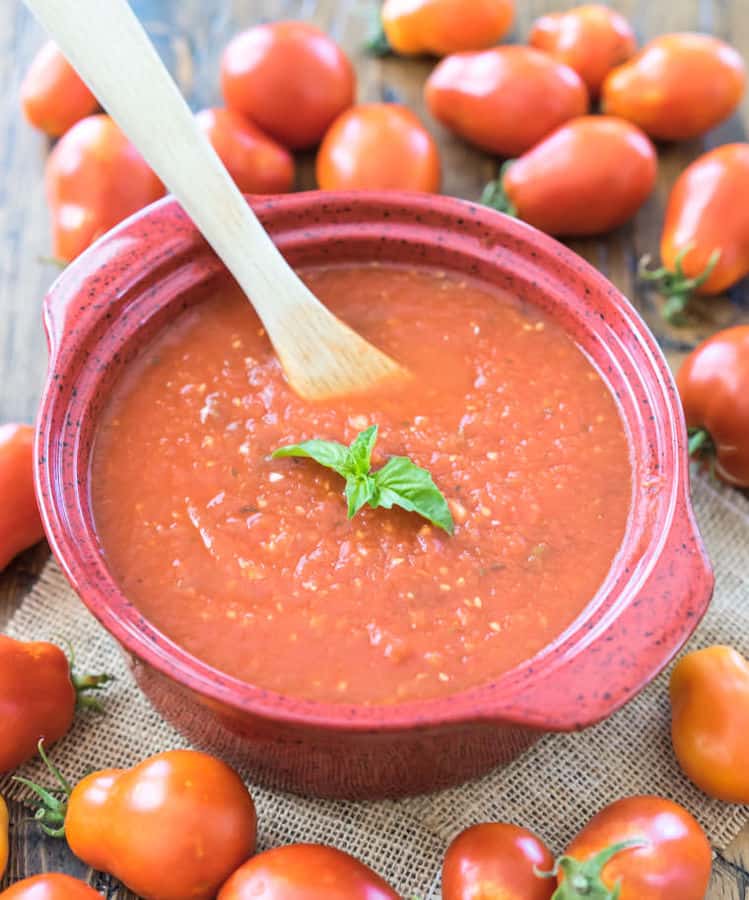 If you're feeling a bit adventurous, I suggest you take a shot at making your own delicious homemade marinara sauce—from scratch.
And with Andrew's recipe, you'll be producing a flavorful sauce you can use for pasta or pizza bases.
The recipe calls for 6 simple ingredients and will yield 48 oz. of sauce, more than enough to store and keep refrigerated for up to a week.
15 Minute Cranberry Chia Jam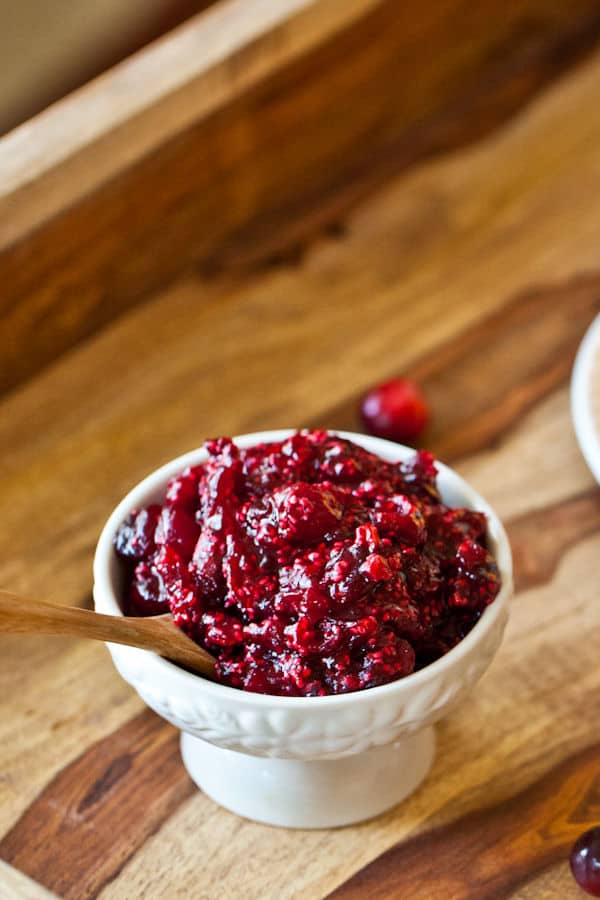 If you're a cranberry person, and happen to like chia as well, then why not combine them both?
With Megan's sugar-free cranberry chia jam, you're in for a healthy treat! Based around 4 ingredients and requiring just 15 minutes to make.
If you have a saucepan, you've got all the kitchen equipment necessary! Go get started!
Raising Cane's Sauce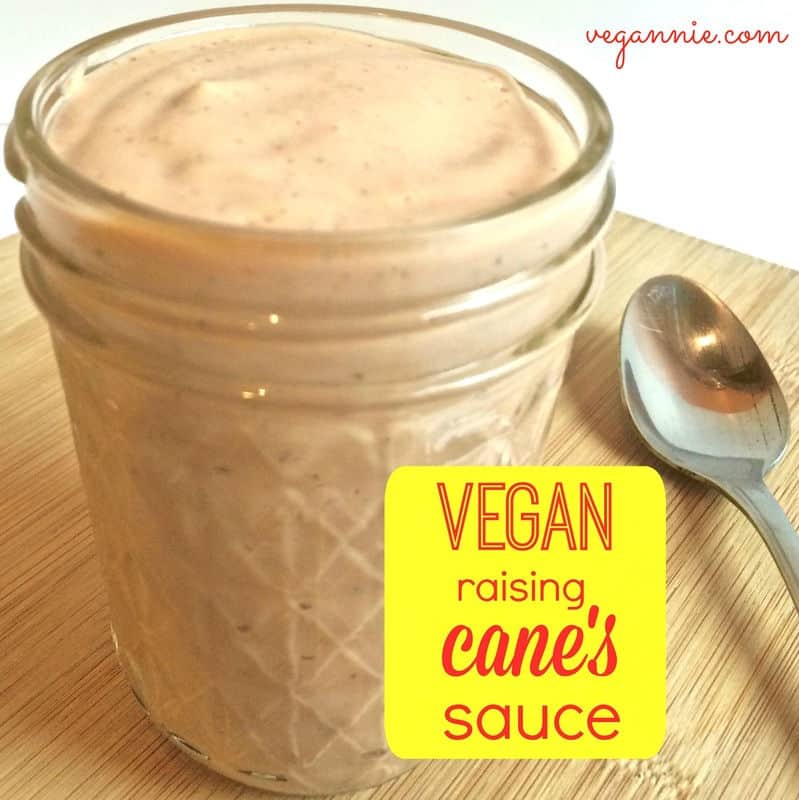 Raising Cane's sauce normally contains mayonnaise and regular Worcestershire sauce. So, Annie was inspired to come up with a vegan version.
All you really need to do, of course, is find a vegan mayonnaise or make your own, and the same applies for the Worcestershire sauce.
Once you've got the necessary ingredients, simply bring it all together in a blender and whizz it up into a creamy sauce you'll love!
Everything Sauce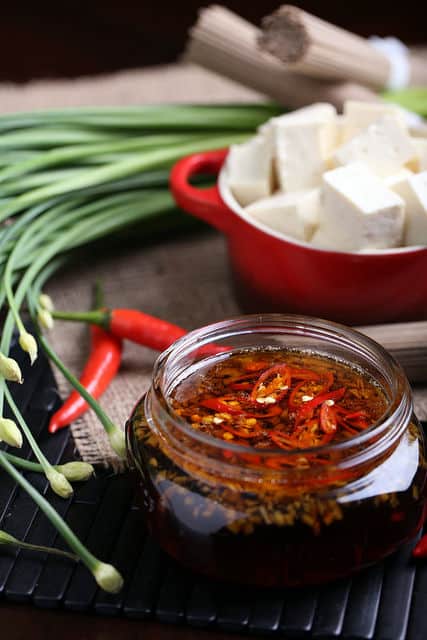 A bit of sweet, a bit of salty, and then some smoke.
Erin's "everything sauce" makes for a decadent flavor experience that's applicable in many kinds of dishes and meals, including a pressed tofu marinade, a sauce for cooked noodles, soups and greens, and of course, much more!
It's a 15-minute sauce that's pretty straightforward to make and will last up to 1 week refrigerated.
Brandy Butterscotch Sauce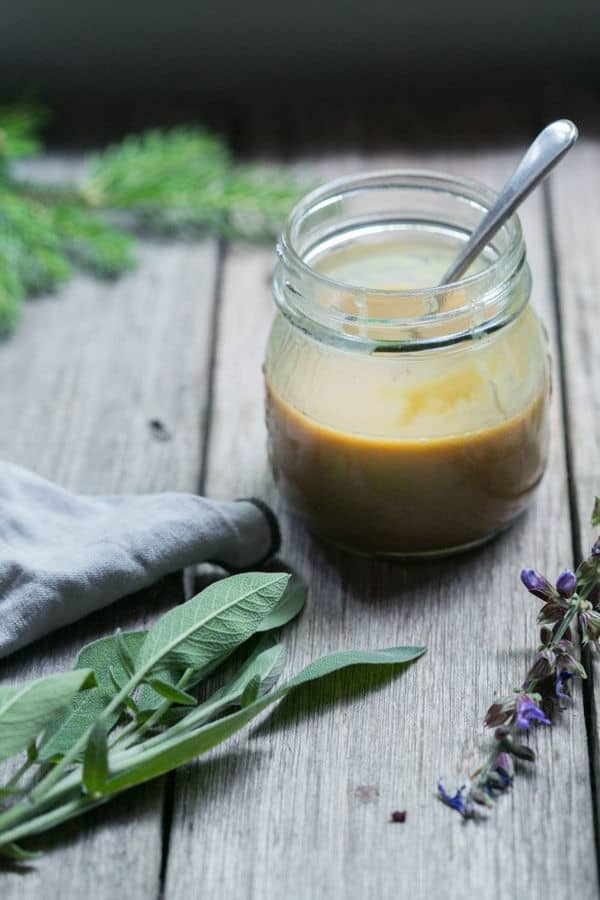 When you need a special sauce for a special dinner occasion, Amanda's Brandy butterscotch sauce it the recipe you need—provided you don't mind a tad of liquor in your food.
The sauce comes together in 5 ingredients and takes a matter of minutes to prepare.
It adds a nice sweetness to poached fruit or ice cream as a perfect topping.
Easy 5 Ingredient Tomato Basil Sauce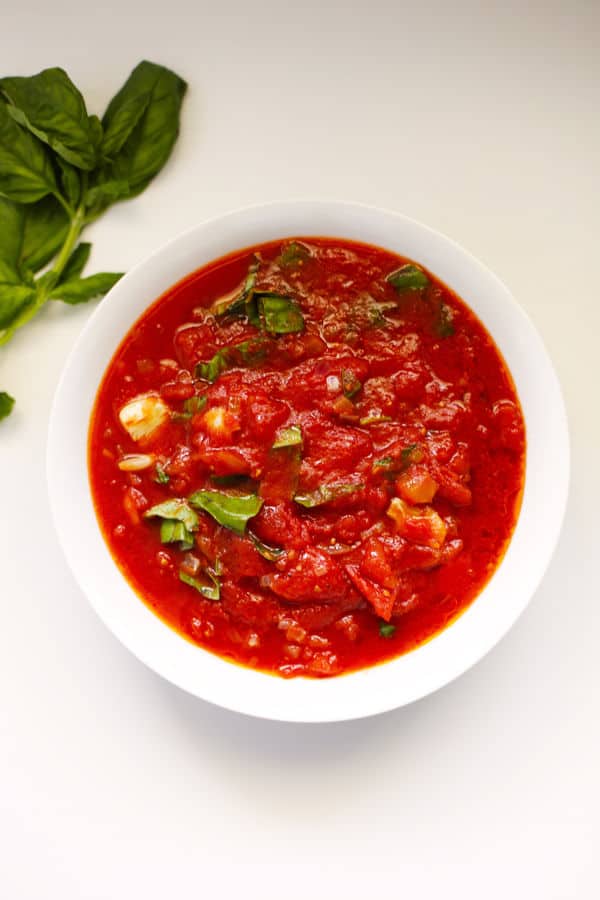 It's been years since I've last made tomato sauce, and, like Kevin's recipe, it was in fact also with basil—but minus the onion.
Kevin brings you a simple and enticing 5-ingredient (6, if you count the kosher salt) tomato basil sauce anyone can make the next time they're having pasta.
The Best Vegan White Pasta Sauce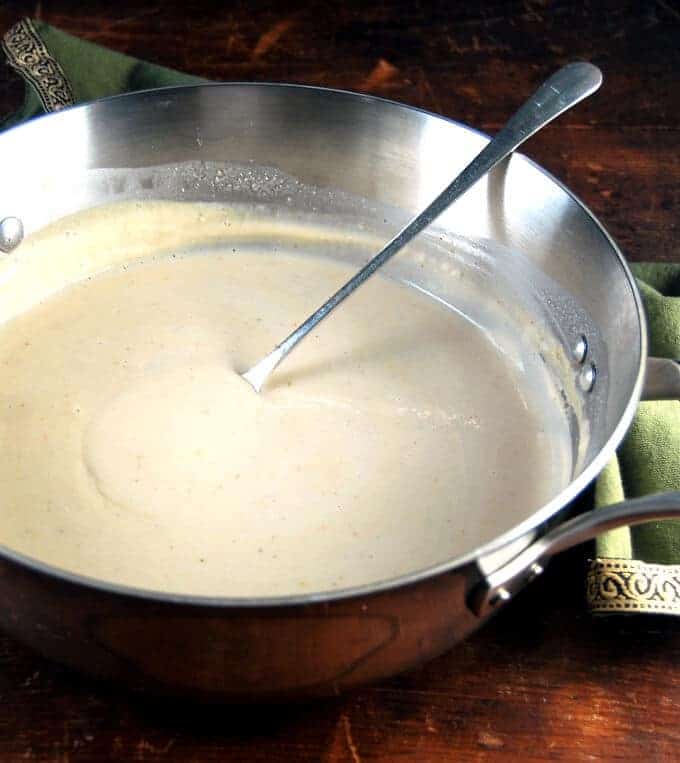 Vaishali brings a mouthwatering white pasta sauce which sports all the characteristics you could ever dream of:
Creamy texture, garlicky and savory. A heaven-sent for any bowl of linguine.
Is it dairy-free? You bet! No eggs and no gluten either. This is the recipe you want.
Homemade Taco Sauce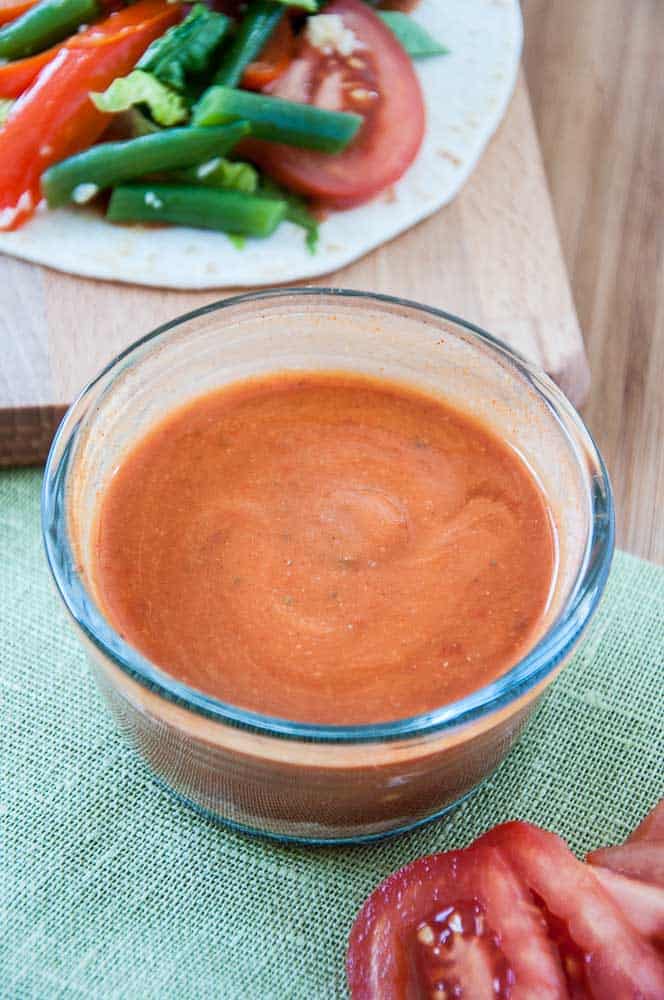 Vanessa knows putting your health first often means making your own meals and—in this case—taco sauces.
Because, often, what you can buy at the store wasn't exactly made with your well-being in mind as far as the ingredients go.
This homemade taco sauce recipe has none of the nasties, like MSG and preservatives, yet all of the great flavor and spice you'll enjoy with your next tacos!
Vegan Greek Yogurt Sauce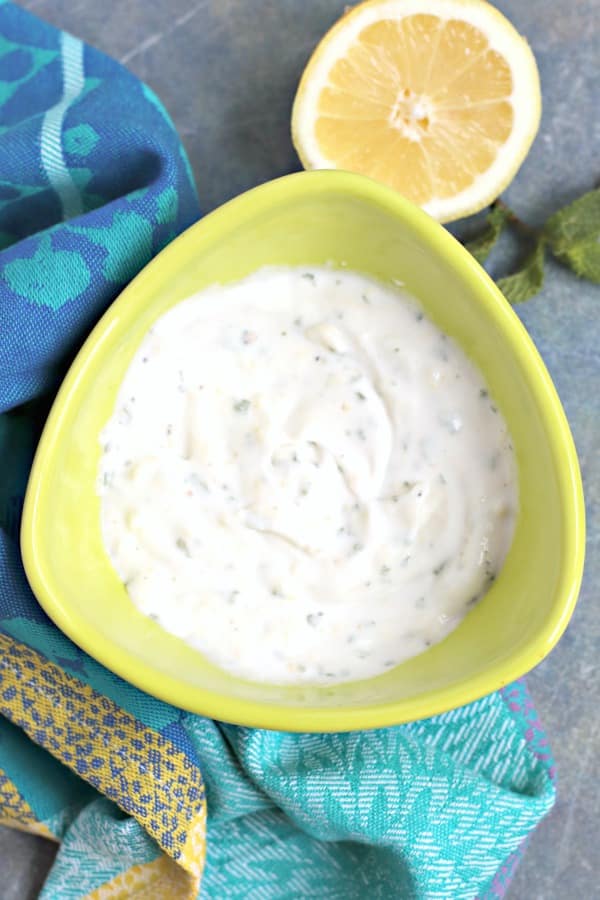 Ready for a yogurt sauce that isn't made with cucumbers? You've come to the right place! Amy's recipe is a fresh and delightful blend of lemon, garlic and mint.
10 minutes of prep and you've got a zesty sauce which goes on practically everything! You don't even need a blender to pull this together. You seriously can't get much easier!
Oil-Free Smoky BBQ Sauce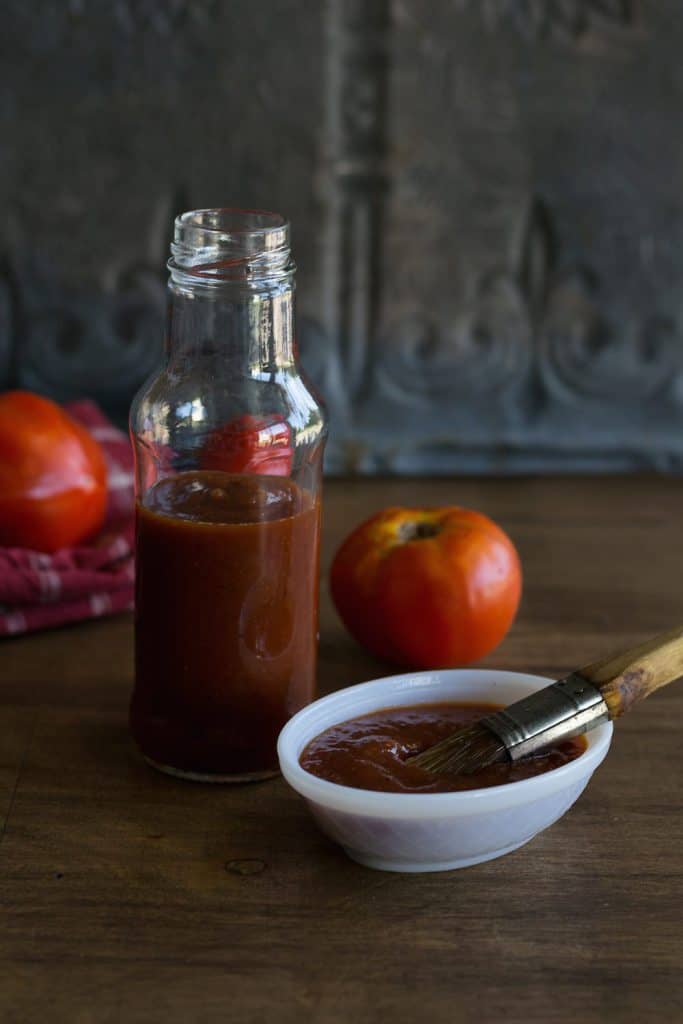 In dire need of barbecue sauce? Well, before you fetch a bottle from the store, perhaps try making your own from scratch.
It's not hard, you just need a cool recipe to follow—exactly what you get with Annie's smoky BBQ sauce, and if you don't fancy oil, is the perfect option for you!
As Annie suggests, this BBQ sauce is ideal for vegan "pulled pork" (jackfruit) burgers and sandwiches.
Homemade Smoky Apple Barbecue Sauce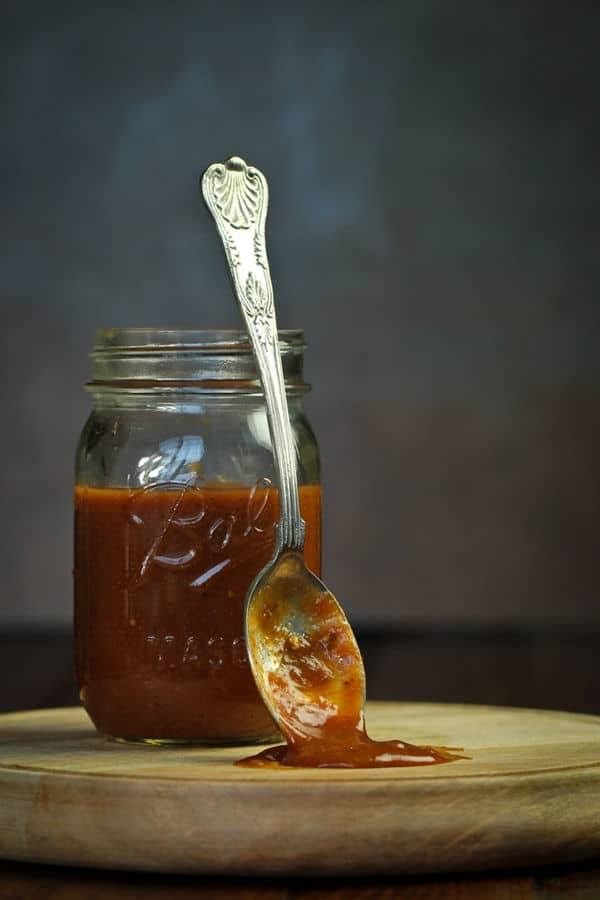 You read that right. Homemade smoky apple barbecue sauce. Apple and barbecue in the same sentence.
But, honestly, once you get to know Brandi, you'll realize there isn't much she isn't able to pull off in the kitchen, and this BBQ sauce is a perfect example.
And it's not just apple, there's salsa in it, too! All together, you get a nice touch of spice and a sweet and smoky flavor, all-in-one.
A unique BBQ sauce for sure; make sure you try it!
Tartar Sauce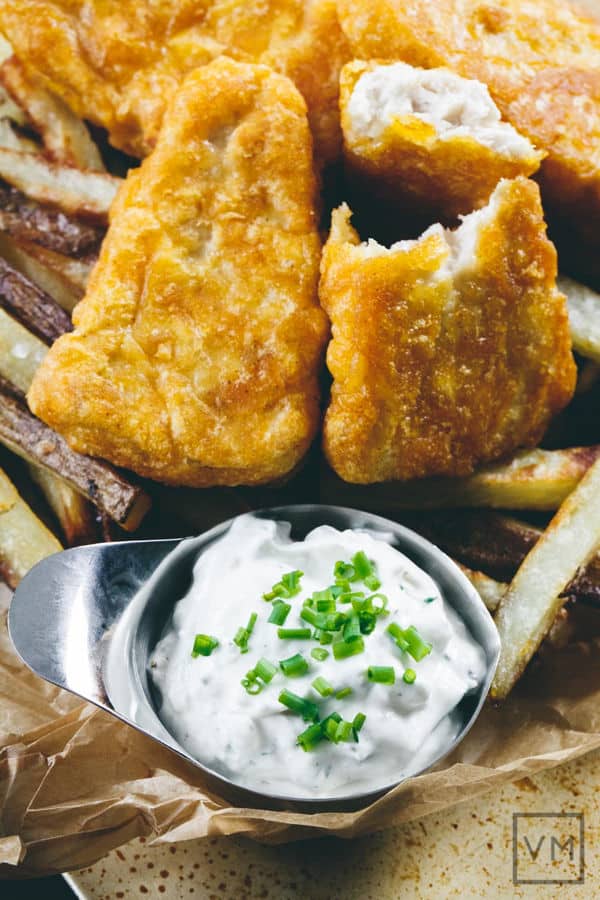 Tartar sauce normally contains regular mayonnaise which is probably not what you're looking for.
Say hello to Rika and Doni's veganised version, using a homemade vegan mayo base that combines well with the tartar portion.
If you fancy making this sauce, be sure to check out their vegan 'fish' n' chips recipe, which makes for a perfect pair.
Frothy Wild Forrest Mushroom Sauce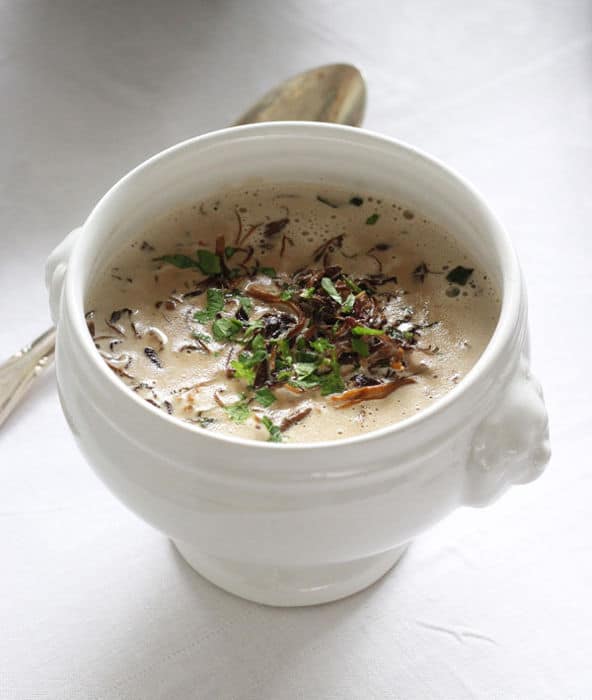 Inspired by Nordic vegan cuisine, Veronica's frothy wild forrest mushroom sauce is a lightly creamy sauce which'll bring out the best flavors from fresh mushrooms.
This sauce would go well with potatoes and vegan schnitzels, perfectly!
Sun-Dried Tomato Pasta Sauce with Walnuts and Chipotle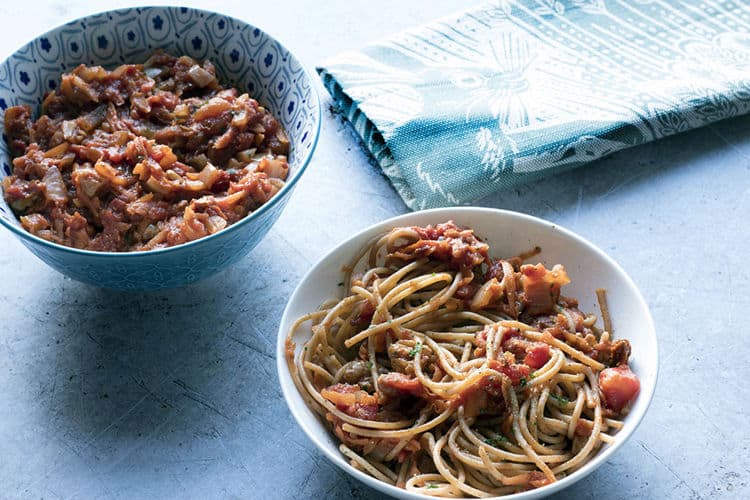 The next time you're having pasta, try Mandy's lip-smacking sun-dried tomato pasta sauce with walnuts and chipotle.
It combines spicy, crunchy and other subtle yet delicious flavors together, making for an outstanding meal.
So, what's the magic behind this sauce? The sun-dried tomatoes, as they give a density and flavor over fresh.
This a 9-ingredient sauce recipe you definitely need to try!
Sesame Ginger Teriyaki Sauce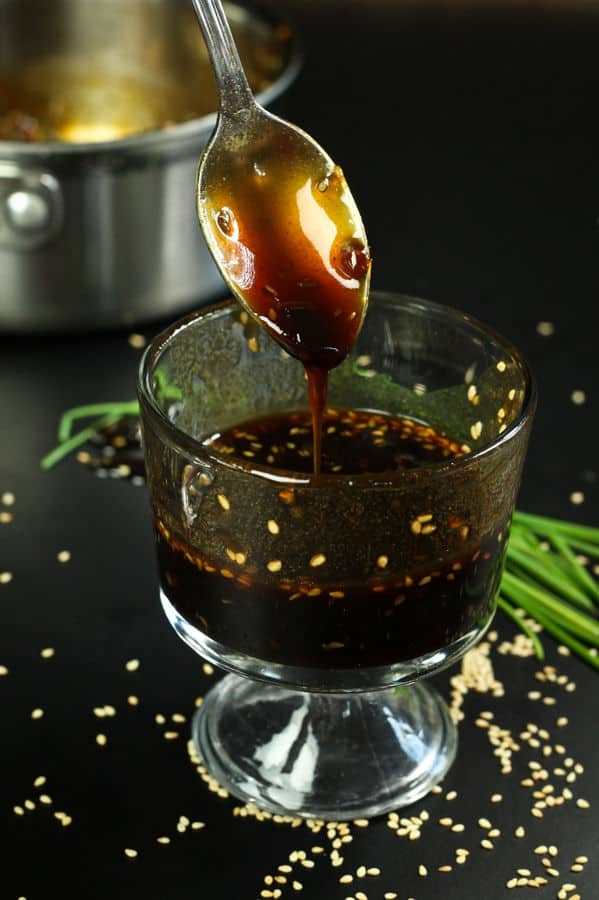 A fresh take on teriyaki sauce from Brandi; this sauce features a special mix of ingredients including Coconut aminos, green chives ginger and garlic.
Thanks to Coconut aminos, the recipe foregoes soy sauce, which makes it both soy and gluten-free.
This teriyaki sauce will make the perfect accompaniment to your next Asian stir fry!
Special Picks
Sriracha Mango Dip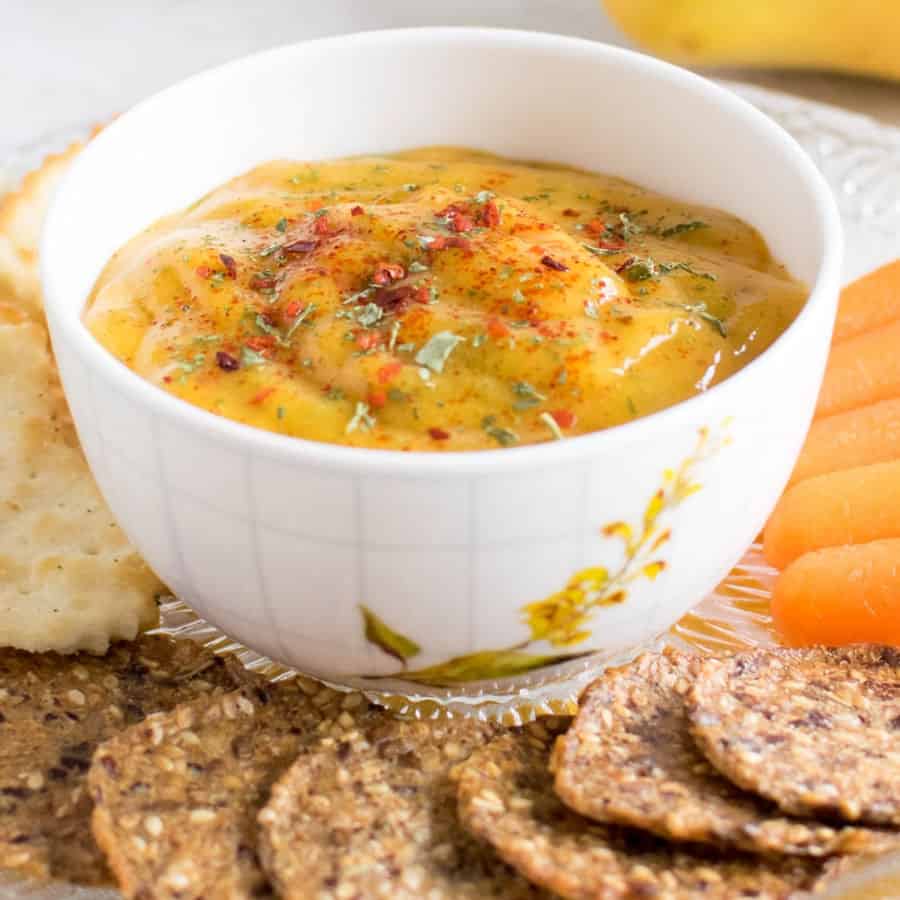 Craving a tropical style dip? Then Gunjan has just the recipe you need—a tremendously delicious Sriracha mango dip that'll make it worth buying a blender, if you don't already have one!
Compared to what you can find in stores, this is fresh and healthy, boasting additional ingredients such as ginger and parsley. Add in some maple syrup for added sweetness.
15 minutes is all it takes!
Roast Beetroot and Walnut Dip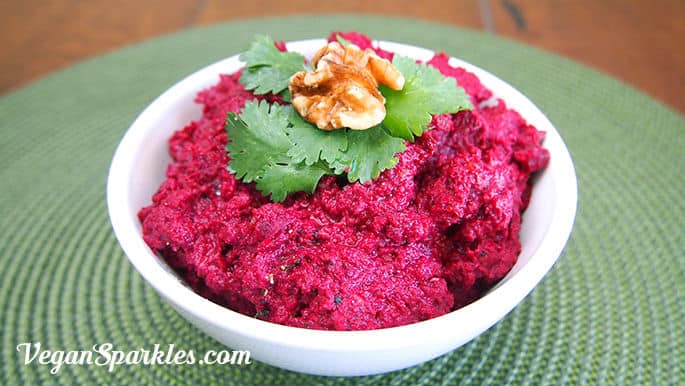 You probably know how roasted ingredients—when done right—can bring out seemingly extraordinary flavors, right?
Now, imagine a combination of beetroot, garlic, onion and walnuts roasted to perfection then combined and processed into a divinely pretty-pink dip?
This is seriously good stuff and you'll be missing out if you don't try this.
10 ingredients, 1 hour. Go!
Curried Tahini & Potato Dip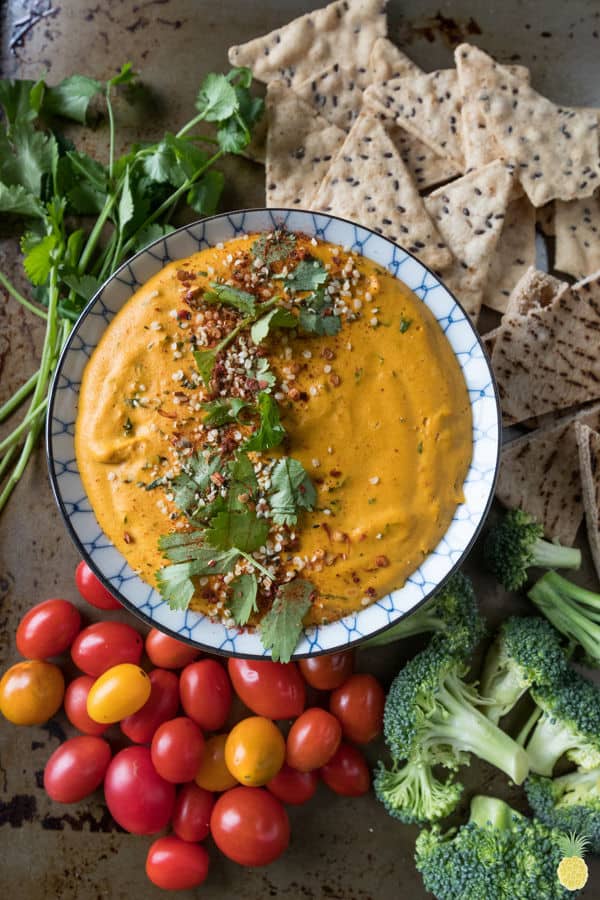 Talk about being savory…
Whenever the next time is you're inviting guests over, do them and yourself a favor and serve this impressive dip. With a platter of veggies and crackers, it's a perfect appetizer to get the party started.
Imagine the best of both worlds between curry and hummus, that is what you are getting right here!
Summer Beet Dip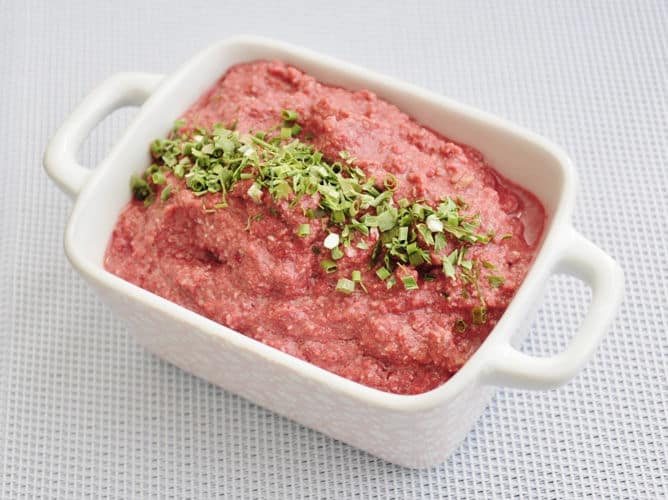 Vanessa brings you a fresh take on a beet dip with this delightful summer recipe. It pairs beetroot with the familiar sweetness of apple, as well as a clear and fresh zing from the horseradish.
You might just fall in love with this 20-minute and 7-ingredient straightforward dip.
Make sure you've got a food processor!
Easy Enchilada Sauce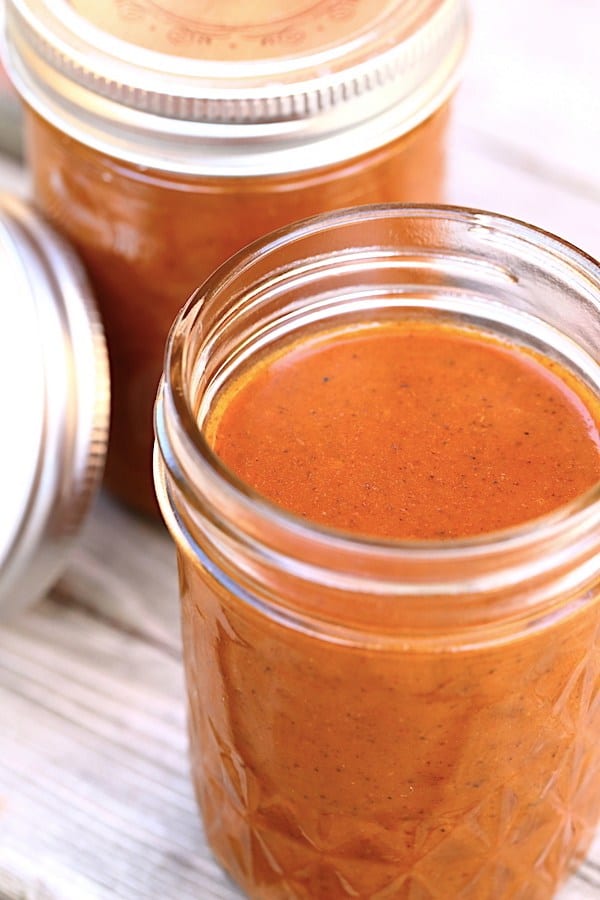 The quick, easy and cheap alternative to canned sauces. That's Starr's promise to you with this enchilada sauce recipe, featuring some oil, flour, vinegar and a range of phenomenal herbs and spices.
No fancy equipment necessary, just make sure you have medium sized saucepan.
White Bean and Broccoli Dip with Pesto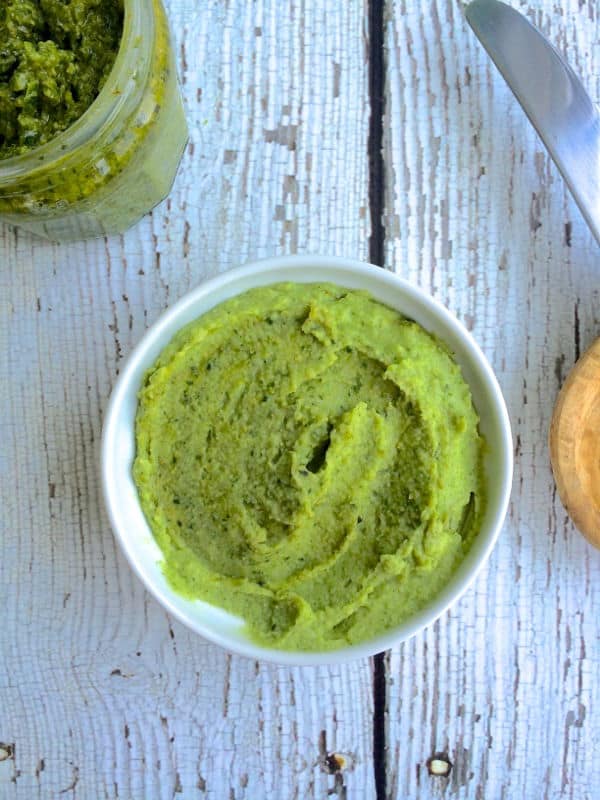 This is a mean, green dip right here, which'll give you a nice boost of protein, fiber and quality nutrients.
The recipe may look sophisticated, yet making it really isn't scary at all. Essentially, you place ingredients in your food processor, whizz it up and 95% of the work is done!
Cucumber Raita with Mint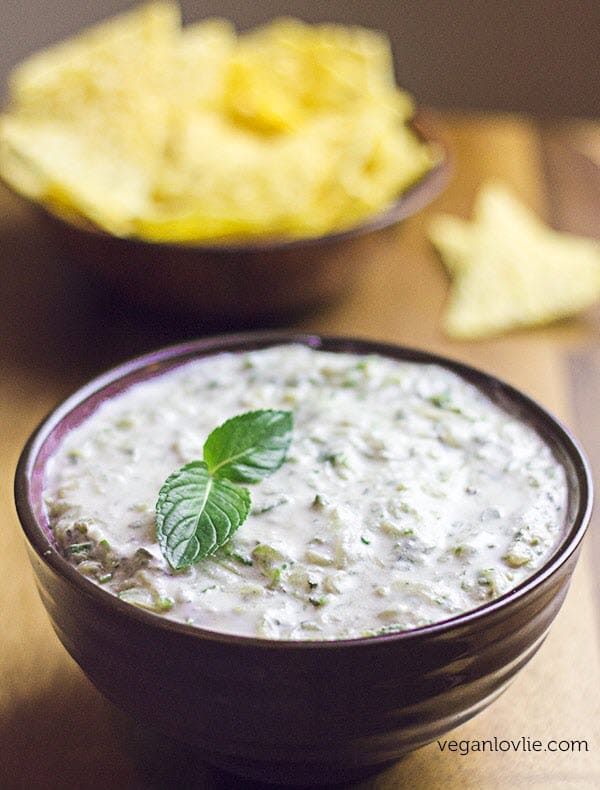 When you're in need of a cooling and luscious Greek-style dip, go ahead and try Teenuja's cucumber raita with mint recipe, which features 5 ingredients and comes together nicely in just 7 minutes.
For this dip, you'll need a coarse grater and a mixing bowl.
It serves well with a curry or you can pour it over rice.
Ginger Chia Pear Sauce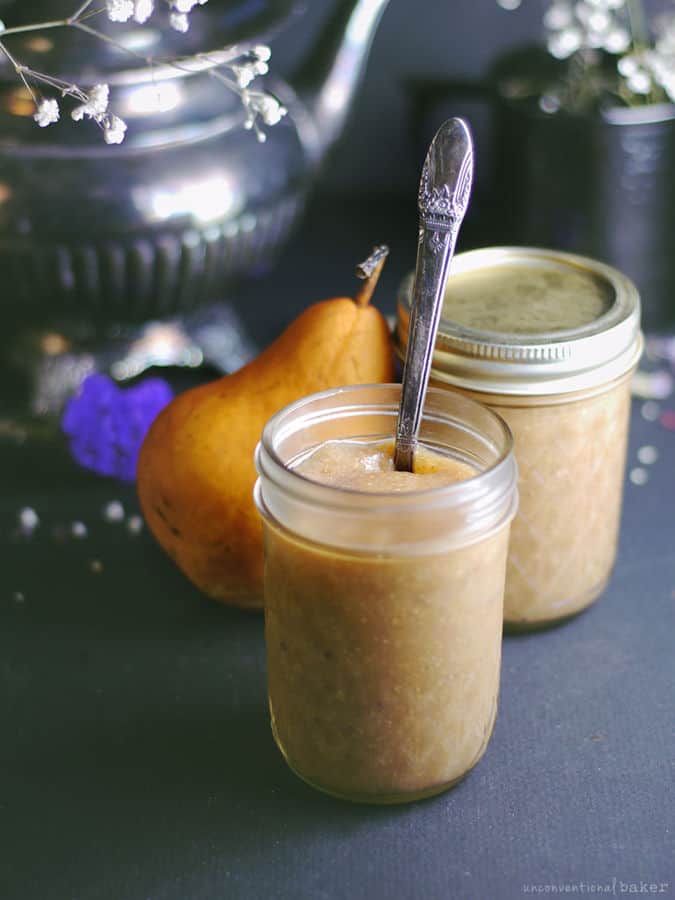 The thought of Audrey's ginger chia pear sauce recipe just makes my mouth water!
When autumn hits and the luscious pears are in abundance, set aside 30 minutes to make this smooth, sweet and spiced treat that goes well with something warm and savory.
Once you've got the 7 simple ingredients, you'll just need a saucepan and a high powered blender.
This is a finger-lickin' sauce you won't regret!
Drunken Eggnog Dip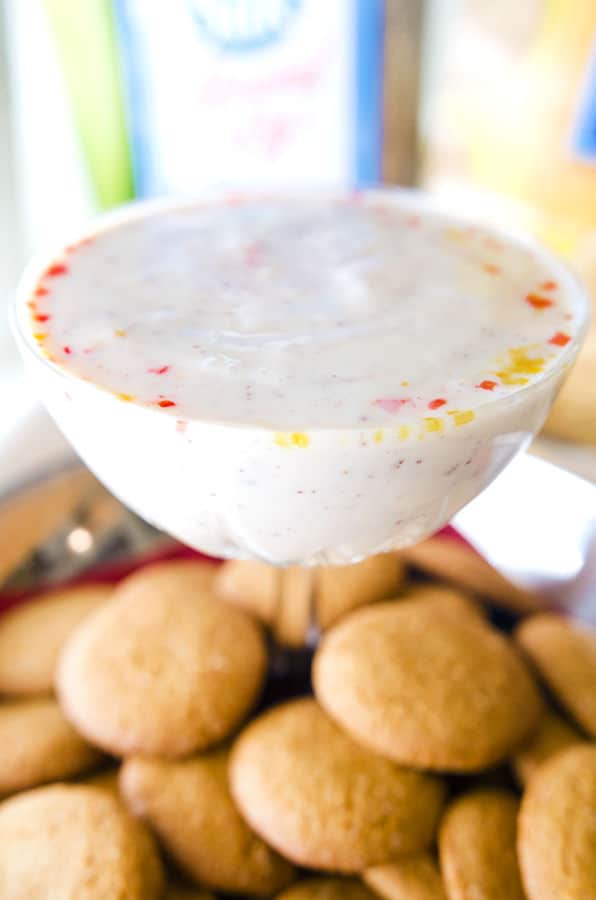 When you've got some leftover eggnog—or, heck, you're actually craving eggnog—Hannah's vegan drunken eggnog dip might the superstar of your day.
It's quick to make, has a dreamy-creamy texture, and delivers a vanilla-and-rum punch which is gently soothed with cinnamon and nutmeg.
This is a 7-ingredient recipe that requires a blender or food processor.
Chill it, then get your vanilla wafers, crackers or whatever you fancy ready for this awesome dip!
The World's Best 7-Layer Dip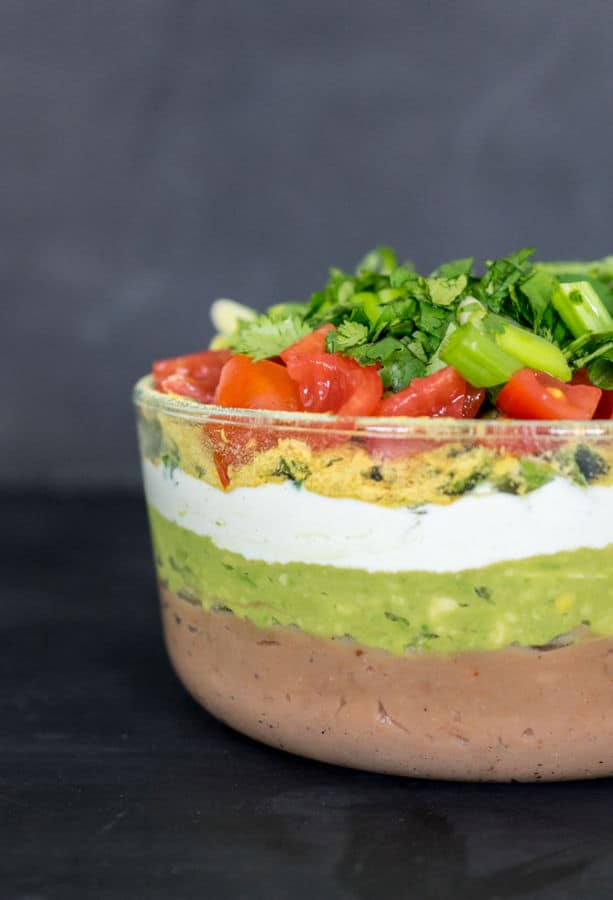 If you only try one of Andrew's recipes, he wants it to be THIS one right here; a healthy and outstanding 7-layer dip featuring savory guacamole and a heavenly cashew cream.
If you're seeking a dip worth dipping into, this might just be the recipe that hits the mark!
Jalapeño-Orange Cranberry Sauce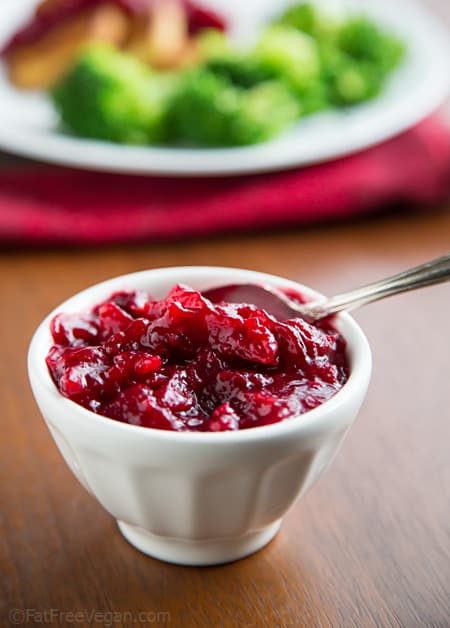 I found this to be an interesting combination… Jalapeño, orange, cranberry, onion and garlic.
But, hey, as unusual as it may seem, if it comes from Susan, you know it's going to seal the deal.
If you're brave enough to give this sauce a shot, you'll need 7 ingredients, 30 minutes and a medium-size saucepan.
Spread Recipes
Cilantro Lime Avocado Spread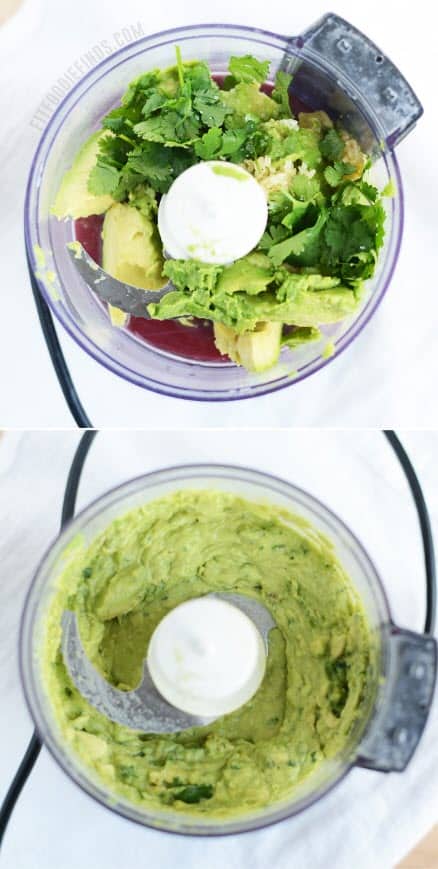 Up for a quick spread? Then get ready for this simple and easy 6-ingredient cilantro lime and avocado spread; perfectly delicious and the ideal choice for a lunch sandwich or wrap.
Best of all, you're looking at a 5-minute preparation time—provided, of course, you've got a food processor!
Healthy Low Carb Cake Batter Spread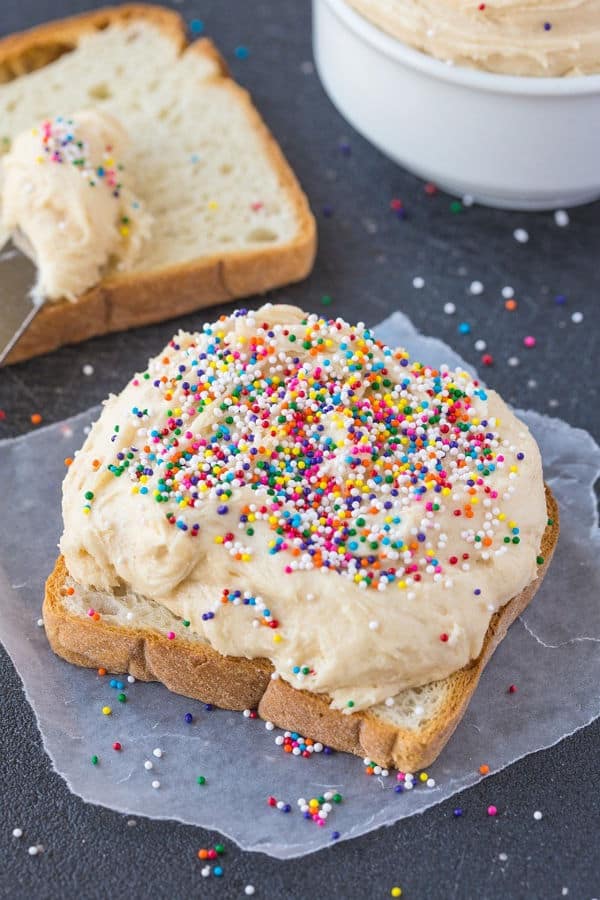 A delightful spread with the taste of cake batter and some optional color pop, perfect for kids!
What's more, it's healthy, low on carbohydrates and gluten-free to boot!
And if you're thinking this is going to be a complicated spread, you'll be relieved to know it's pretty straightforward.
White Bean and Rosemary Spread
Marisa got herself a copy of the Fertility Foods Cookbook and took a stab at making this healthy and nutritious white bean and rosemary spread, which makes for a perfect appetizer accompaniment.
We're talking 6 basic ingredients, most of which you likely already have in your kitchen, and a short and sweet 5-minute prep time; that's what we like!
Muhammara (Roasted Red Pepper and Walnut Spread)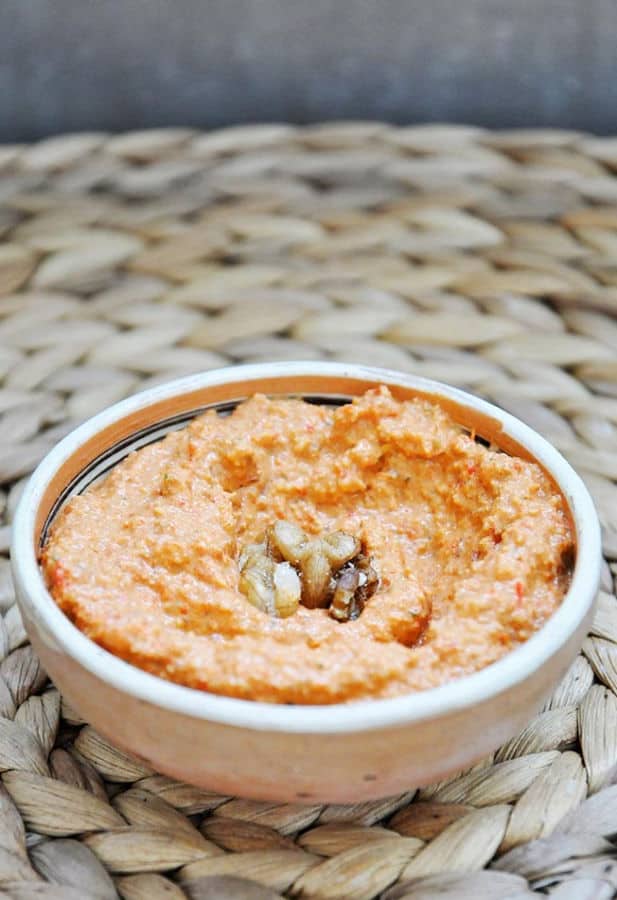 Ruxandra is partly known for her creative twists on Middle Eastern cuisine, particularly when she takes popular non-vegan Middle Eastern recipes and transforms them into just-as-delicious, vegan-friendly versions.
But this time, we're talking about muhammara, which is traditionally 100% plant-based, and Ruxandra has devised an exquisite, 8-ingredient recipe you need to make for your next party appetizer!
Dill and Chive Bean Dip or Spread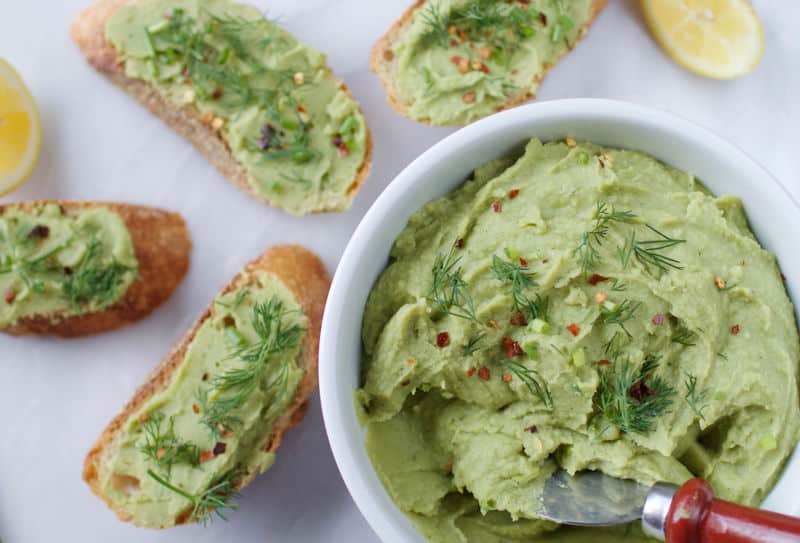 This dill and chive bean dip and spread ticks all the right boxes, especially if you're trying your best to avoid the use of oils.
It's highly nutritious, offers a good dose of protein, uses simple ingredients and takes a mere 10 minutes to make!
Cilantro Peanut Spread, Chutney, & Dressing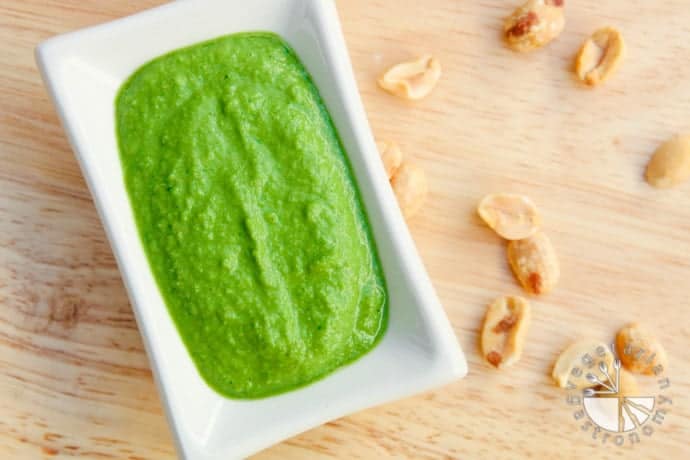 This right here is the sandwich spread Anjali wouldn't live without if she had to pick one.
It's versatile, gluten-free and brightly-green; perfect as a dressing, dip, spread or whatever you need it to be.
This is a wonderfully healthy and eye-catching recipe!
Zucchini Mint Spread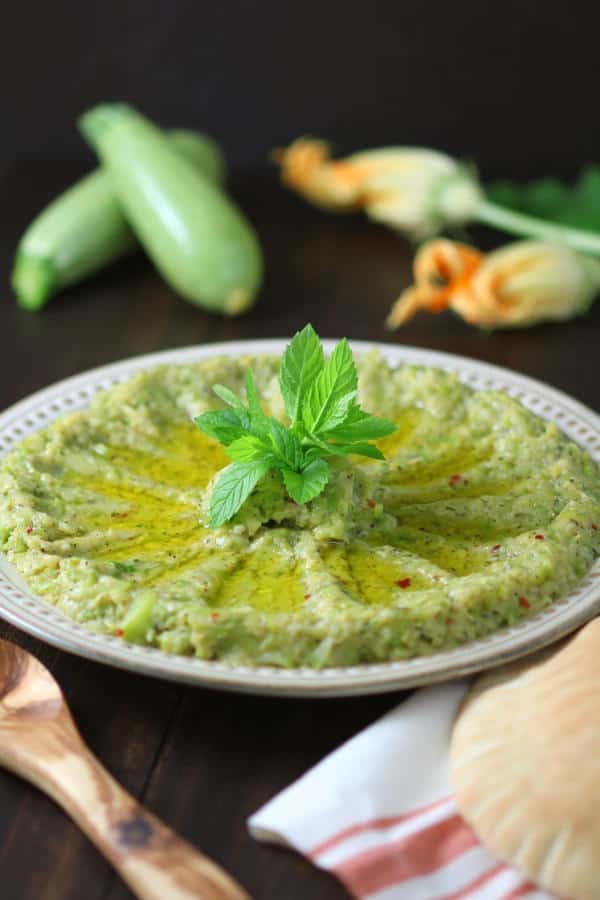 A spread made with zucchini as the main ingredient; it's not often you see this.
And, yet, Omar pulls it off elegantly bringing together a range of spices, herbs, lemon and oil.
This is a beautiful, 9-ingredient spread you'll definitely want to show off at a party.
Morimoto's Wasabi Avocado Dip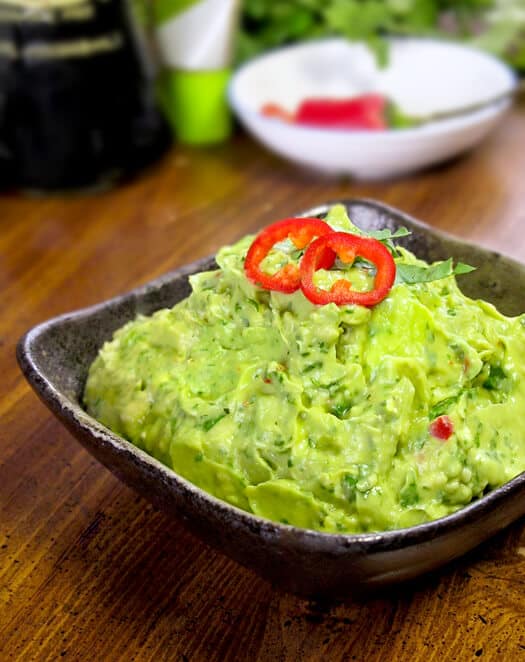 When you need a spicy and savory dip that ticks the right boxes, Caroline introduces you to Morimoto's wasabi avocado dip, which you should take a peek at.
The combination of ingredients here work so well.
And making it couldn't be simpler; place ingredients in your blender and just blend away until you reach the desired consistency.
5-Ingredient Garlic Basil Vegan Tofu Ricotta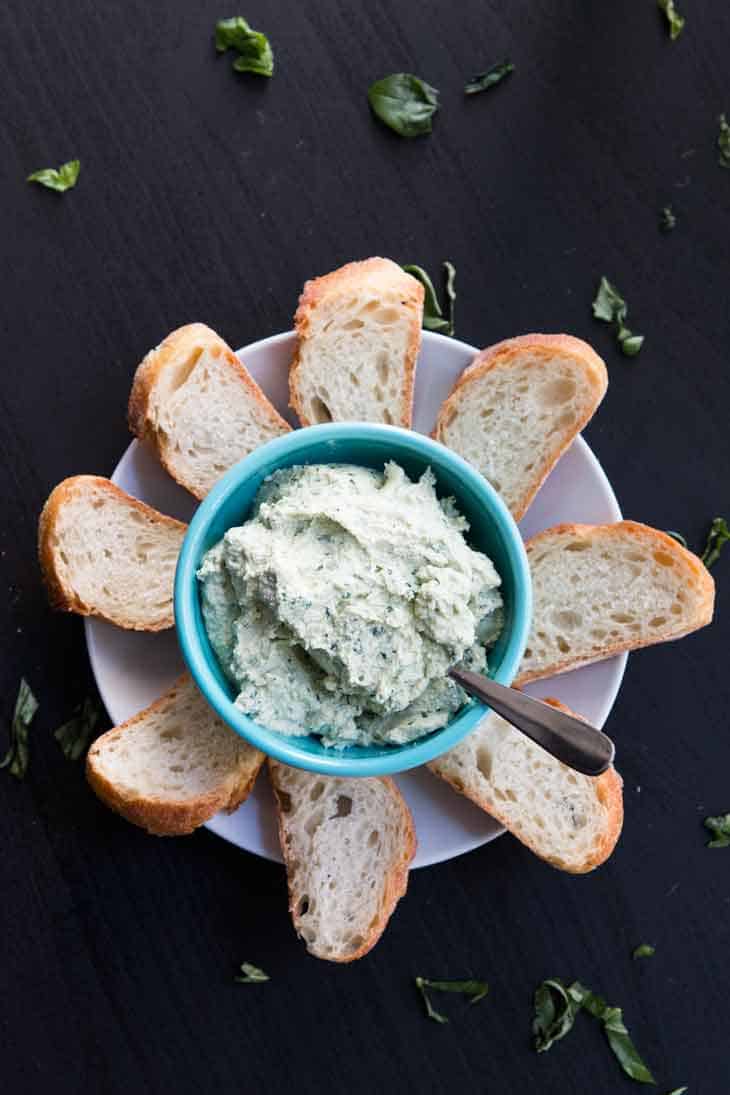 The photo alone lets you know this'll be some cheesy goodness.
This is so delicious and savory, a real winner. Kudos to Anjali as this was her first attempt at coming up with a vegan cheese spread.
It goes well as a dip for crackers, spread on toast or snuck into a sandwich. Anjali even suggests you mix it with pasta, and I'm sure she's right!
10 minutes and a handful of ingredients. You'll love it.
Crunchy Cashew Spread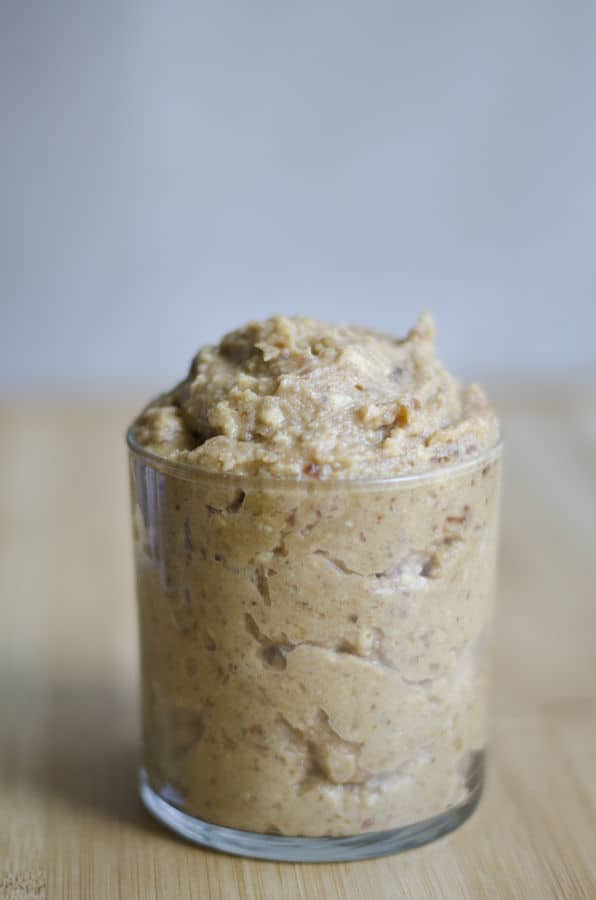 This recipe presents a story of a tragic outcome later discovered to be a genius creation.
What was supposed to be a gooey caramel sauce turned into this fabulous, 10-minute crunchy cashew spread perfect for toast.
Get the 7 ingredients, whip out your food processor and get started!
Wrapping Up
Wow, right?
Seriously, at this point, we've manually gone through over 1800 vegan recipes, and it feels like we're barely scratching the surface.
And it's true!
But I hope this roundup helps you find the perfect dip, a savory spread, a luscious sauce, or perhaps gives you enough inspiration to come up with your own favorite recipe.
Let us know what you think in the comments below as we'd love to hear from you!