This method also saves you time and money; preparing the oats the night before probably takes you a minute or two and in the morning you're ready to go. You didn't use any energy for cooking either!
Overnight oats are incredibly versatile as this roundup illustrates.
Why not combine a recipe here with a dish from our most popular roundup?
Ready? Let's get ready to not cook oats!
Outstanding Overnight Oats Recipes
2-Ingredient Overnight Oats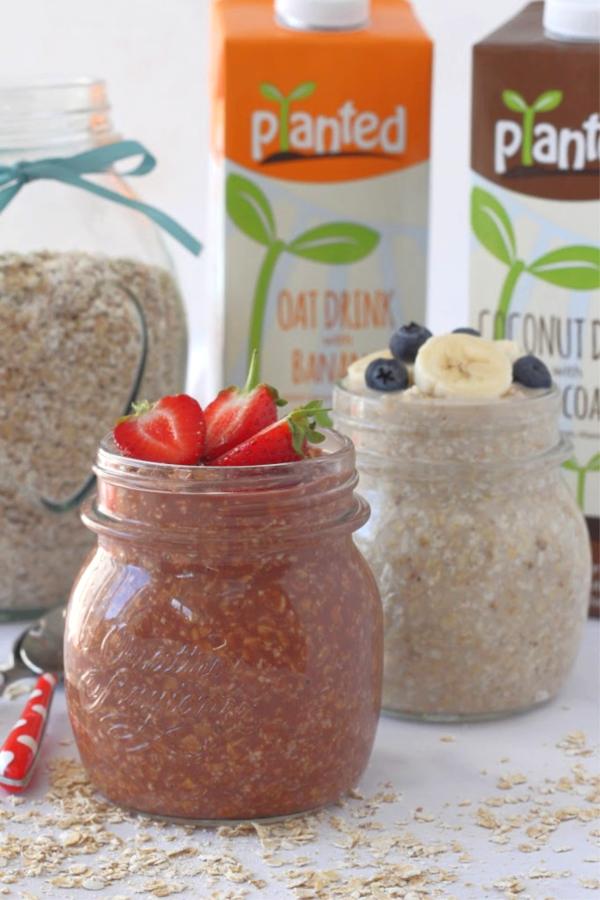 You can't get any simpler and this!
If you're new to the concept of overnight oats, this recipe would be a great place to start. Two ingredients, simple instructions and great taste. Perfect!
Basic Overnight Oats with Black Tea Soaked Raisins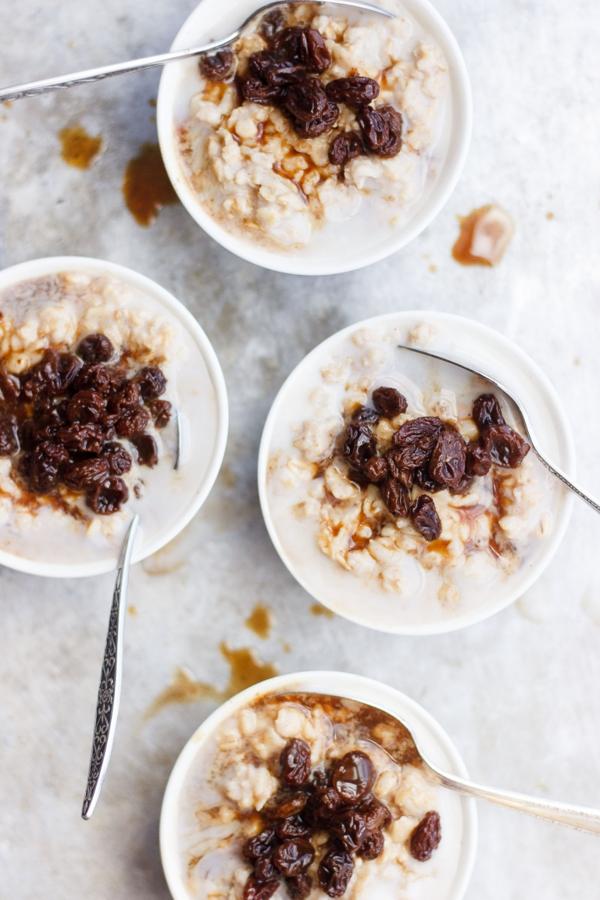 This recipe is indeed basic, but it's also sophisticated.
What elevates this dish to the next level are the raisins soaked in black tea. They are the perfect accompaniment to the oats with a unique yet familiar flavor. Gorgeous!
Simple Vanilla Overnight Oats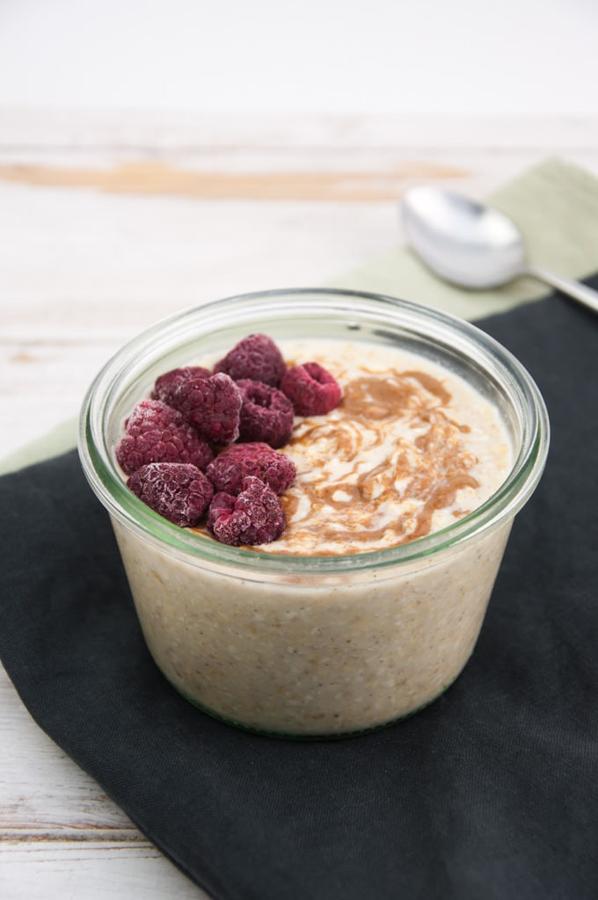 If you're new to overnight oats, this recipe is just the ticket.
Topped with your favorite strawberries, this just takes a few minutes to prepare the night before, and it's ready and waiting for you in the morning. What could be better?
Easy Pumpkin Pie Overnight Oats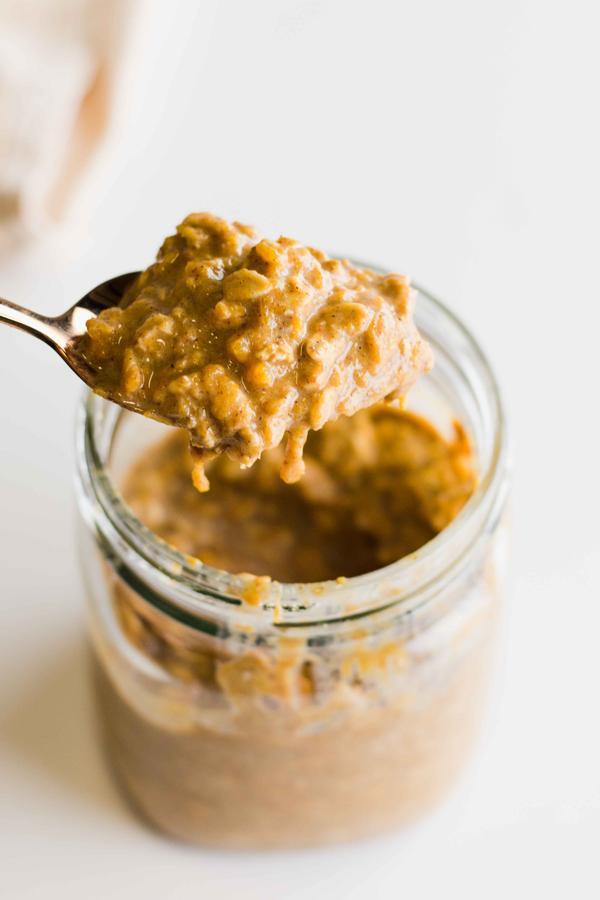 This is a great recipe for many reasons. It's easy, healthy and perfect for the Fall.
Right at the top of the recipe page there's a video that walks you through every step. We don't often see videos on recipe pages because they are a lot of work to make and edit so when you see one, grab it!
Overnight Yoghurt Oats with Banana and Maple Syrup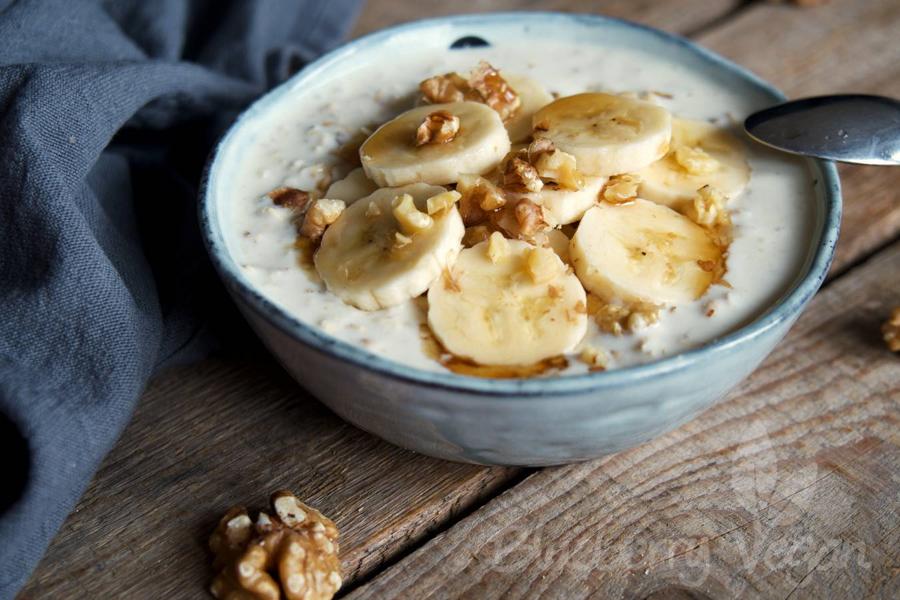 There's nothing quite like banana and maple syrup! Add some walnuts and you have a match made in heaven!
Here, the oats bring the three famous ingredients together. It's creamy, super healthy and delicious. Breakfast never tasted so good!
Chocolate Overnight Oats with Cherries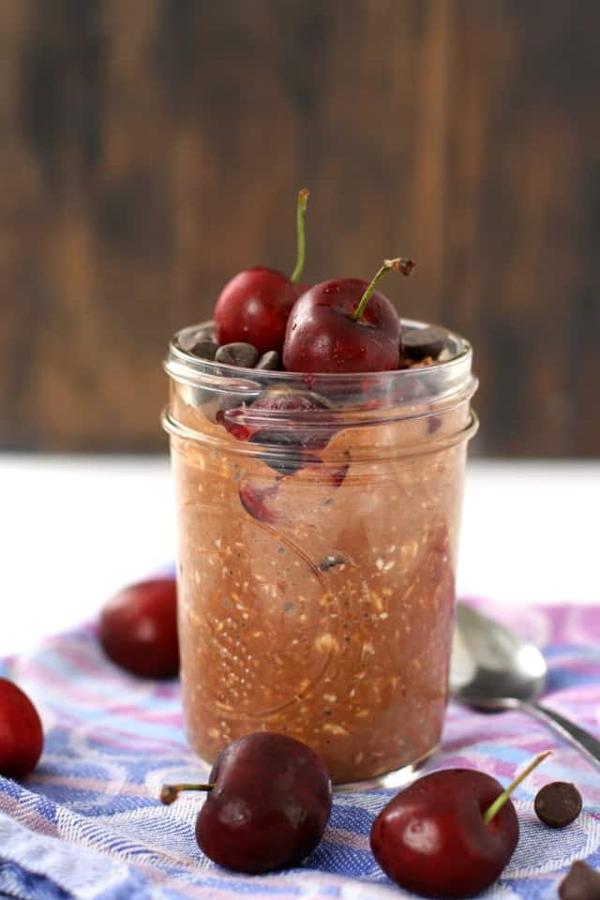 Chocolate for breakfast? You bet!
This will be a firm favorite for all the family. If you can get cherries in season, they make the perfect addition, otherwise any other fruit will do, especially bananas! Delicious.
Apple Cinnamon Overnight Oats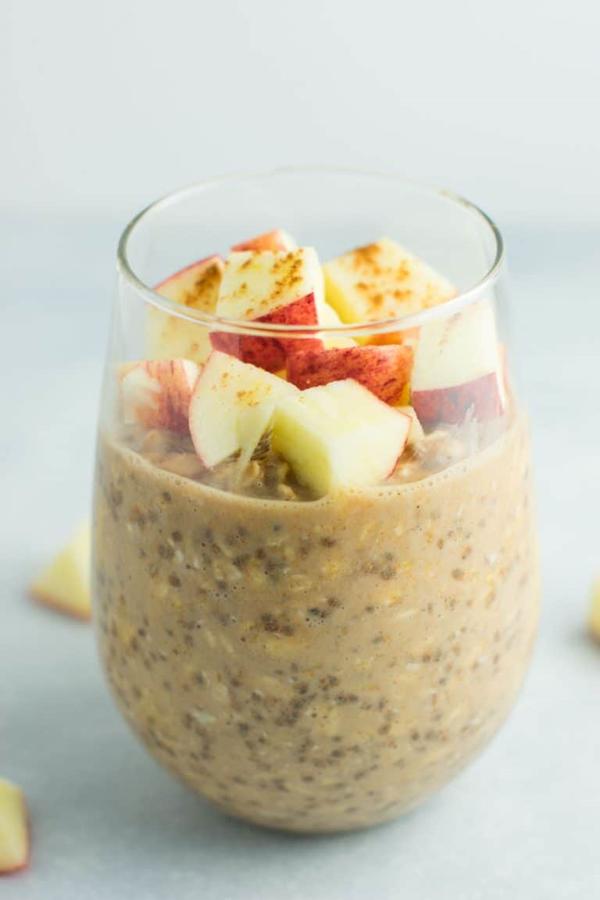 We all know that apple and cinnamon were made to go together. This recipe simply enhances the perfect partnership.
This is naturally gluten-free and comes together in less than five minutes. Perfect!
Strawberry Rhubarb Overnight Oats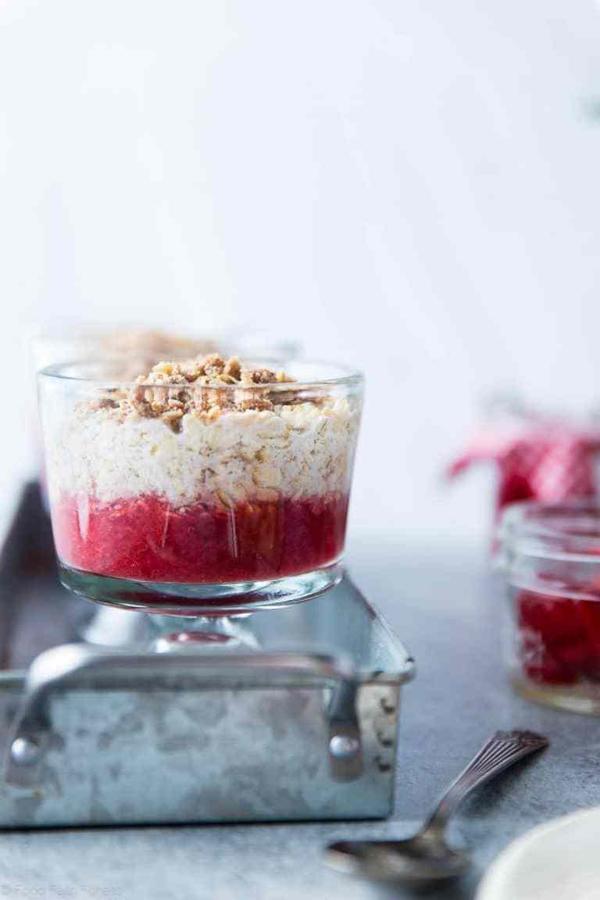 I know a lot of people that avoid rhubarb because it's tart. Why not give it a second chance with this fantastic recipe.
The oats and strawberry dilute any sharpness from the rhubarb, and you end up with a fabulous combination of flavors that make the perfect breakfast.
Red Velvet Overnight Oats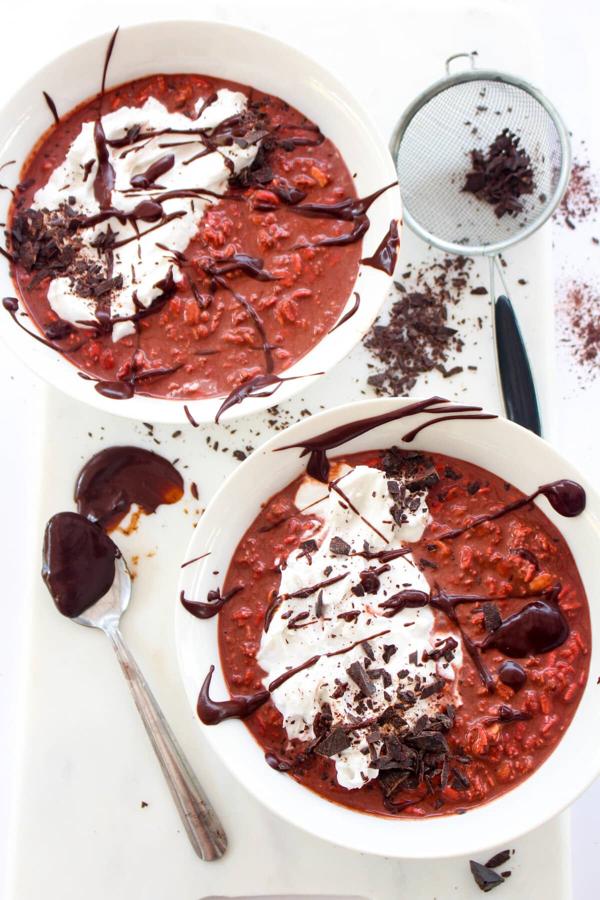 This is where overnight oats are taken to the next level!
The color comes from grated beet which is so vibrant! Throw in a banana, vanilla extract and just a couple of other ingredients and this is the breakfast that has everything!
Overnight Buckwheat and Steel Cut Oats Breakfast Jars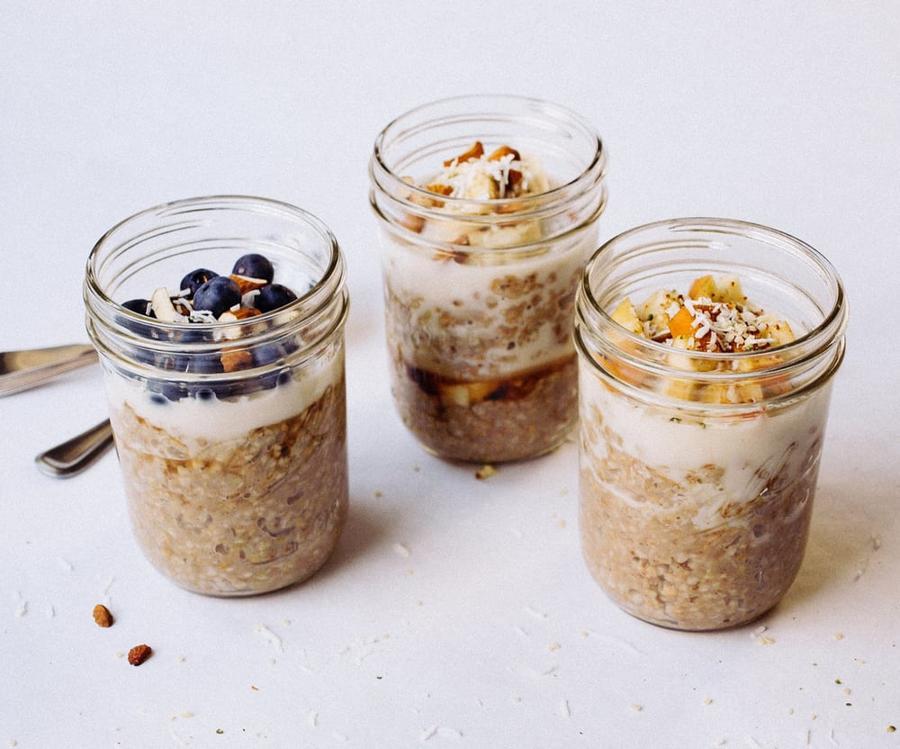 I love these breakfast jars! Obviously, they are not imperative to the recipe, but the idea is not only fun, is extremely useful as well.
This recipe is versatile as you can top with your favorite nuts and fruit. Put all the jars in the fridge labelled with everybody's name, and the next morning grab-and-go breakfast is ready!
Indian Style Fig Saffron Overnight Oats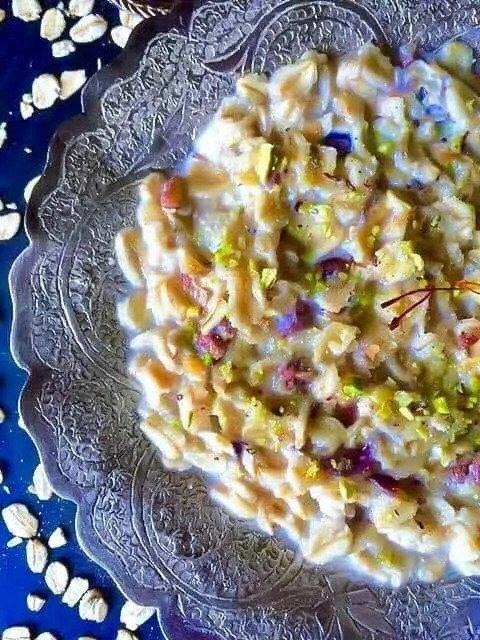 Time to treat yourself? I think so!
This is a high-class breakfast you should not pass up. Certainly, best with coconut milk, as suggested, you're not have a better start to the day.
Top with cinnamon, pistachio and figs to name just a few. You must try it!
Banana Flax Turmeric Overnight Oats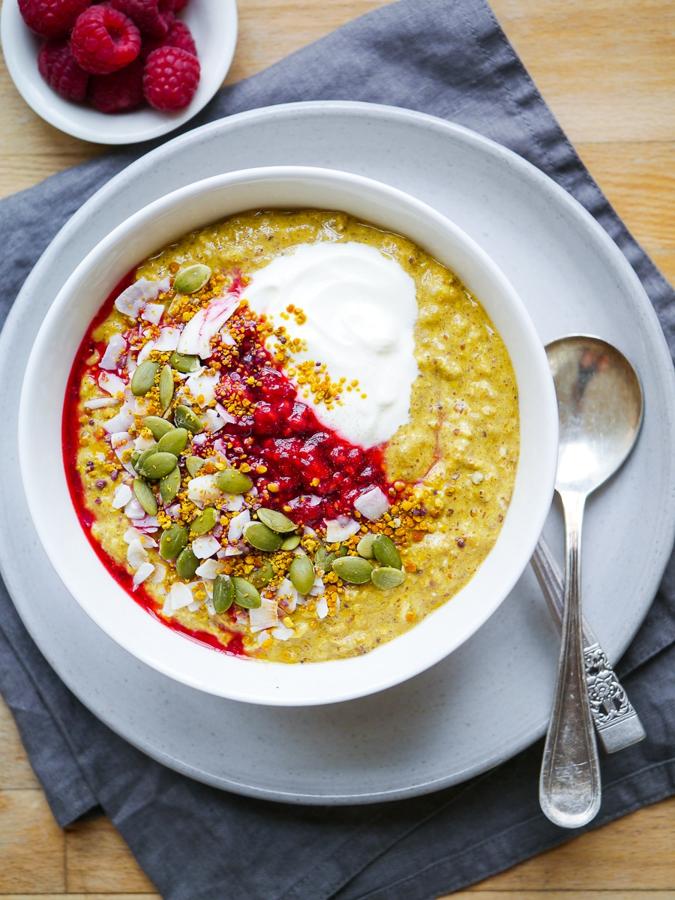 Known for its anti-inflammatory properties, turmeric is so good for you. But when and how can we incorporate it into our life?
This breakfast is creamy and delicious. You simply must make it!
Peach Pie Overnight Oats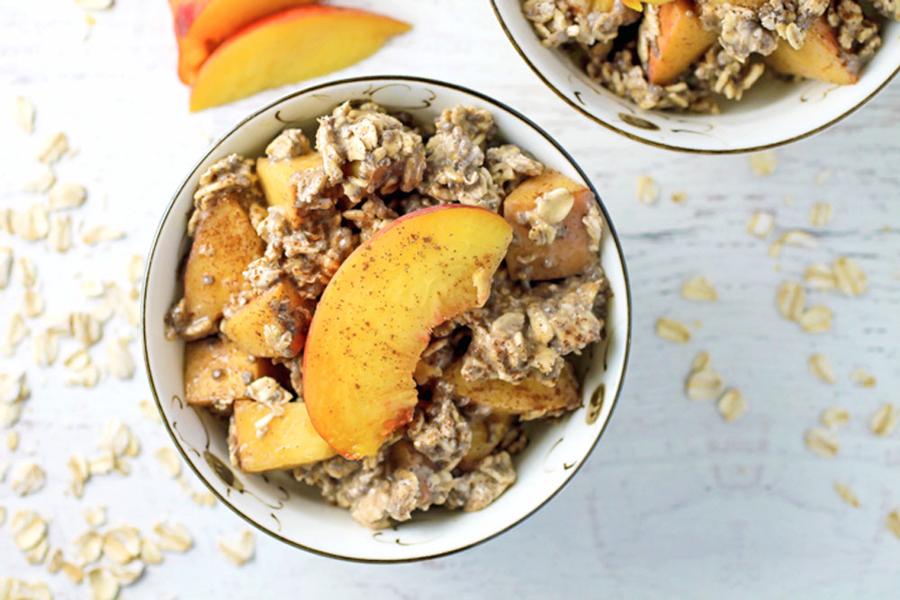 Want something fresh, hearty and satisfying for breakfast? Look no further!
This dish is simply perfect so try and follow it to the letter. The instructions are just three sentences, so nothing complicated here. If you can't get peaches, use your favorite other fruit.
Orange Blueberry Vanilla Overnight Oats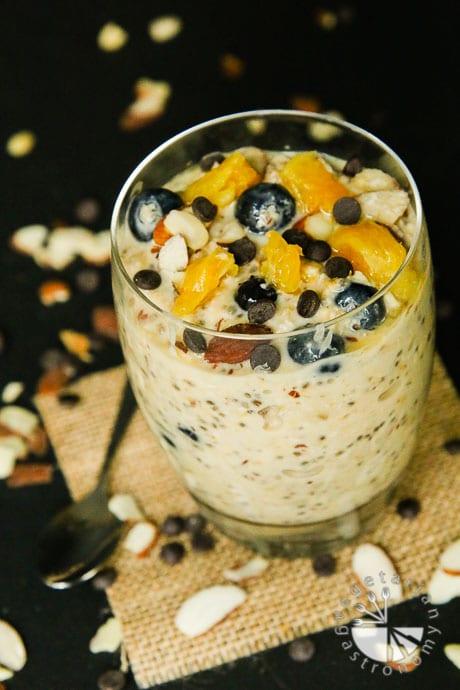 Filled with a variety of tastes and textures, this is super easy breakfast that's perfect to start your day.
Chia seeds are the secret ingredient for me in this recipe as they combine all the other flavors together perfectly. Vanilla, maple syrup, banana and more. What are you waiting for?
Pumpkin Spice Latte Overnight Oatmeal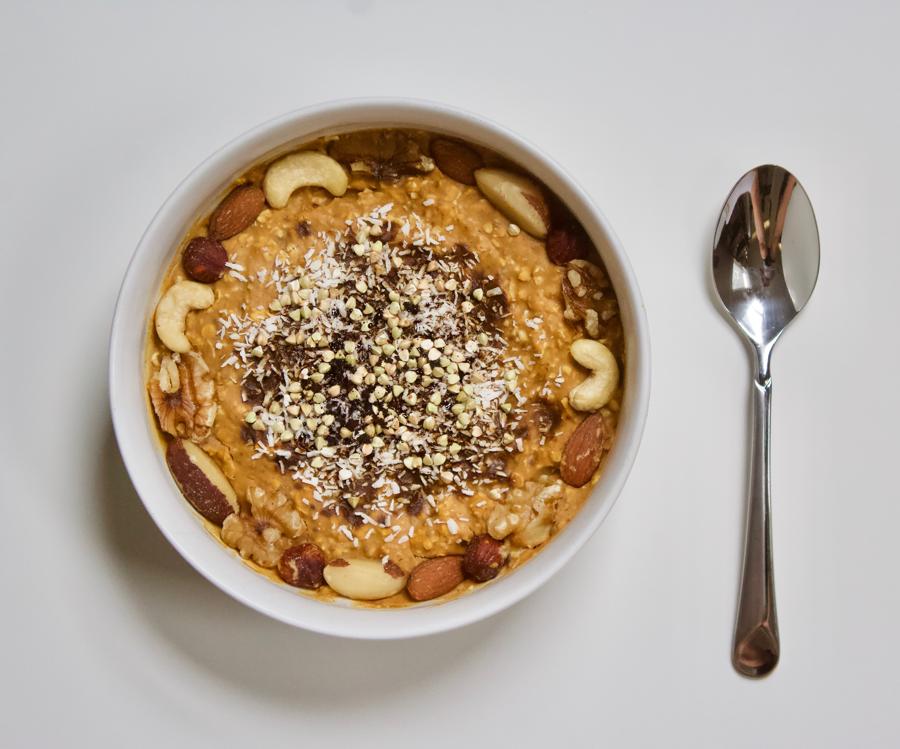 When pumpkin season is upon us, we should make the most of it!
This naturally gluten-free breakfast is simply delicious. With no added sugar, this spiced latte bowl will leave you wanting more, that's a guarantee!
Berry Cobbler Overnight Oats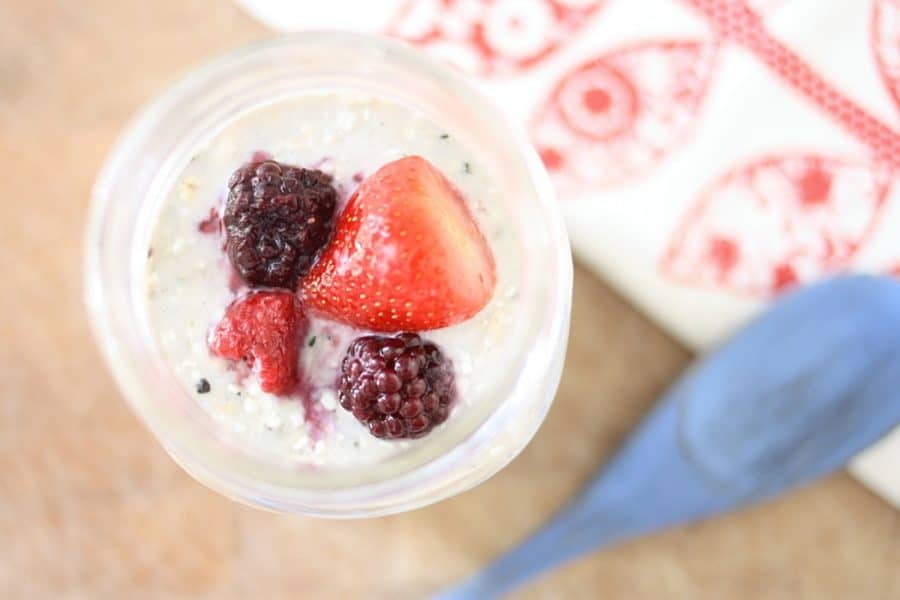 If you like a sweet start to your day without artificial sugar, this is the recipe for you!
Using fresh or frozen (thawed) fruit makes this so versatile. With a little vanilla extract, banana and just a few other ingredients, you're looking at five minutes prep time and it's ready to eat!
Maple French Toast Overnight Oats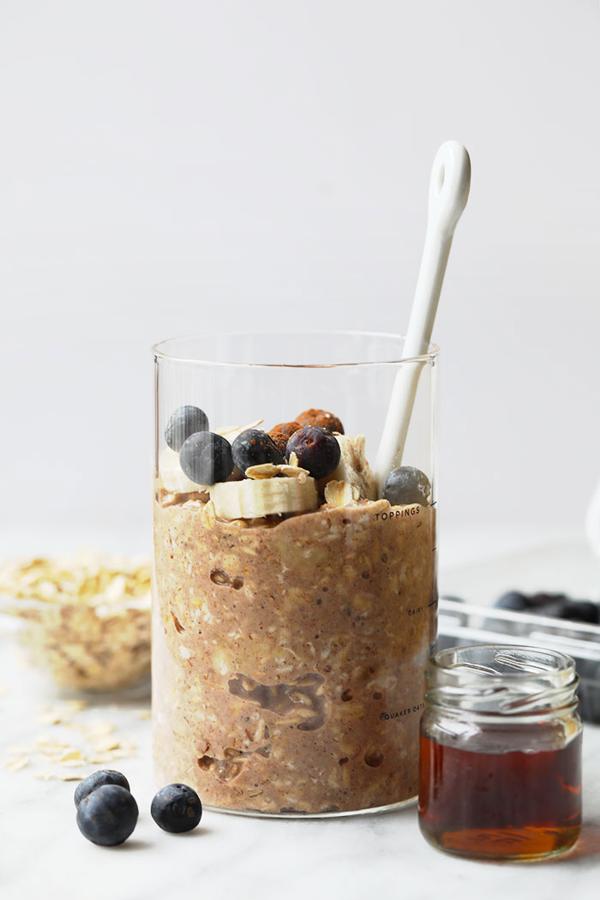 Does this overnight oat recipe really taste like French toast? You bet!
Because of the whole grains, this is high in fiber and super healthy. Certainly, a lot easier and quicker than French toast!
Chunky Monkey Overnight Oats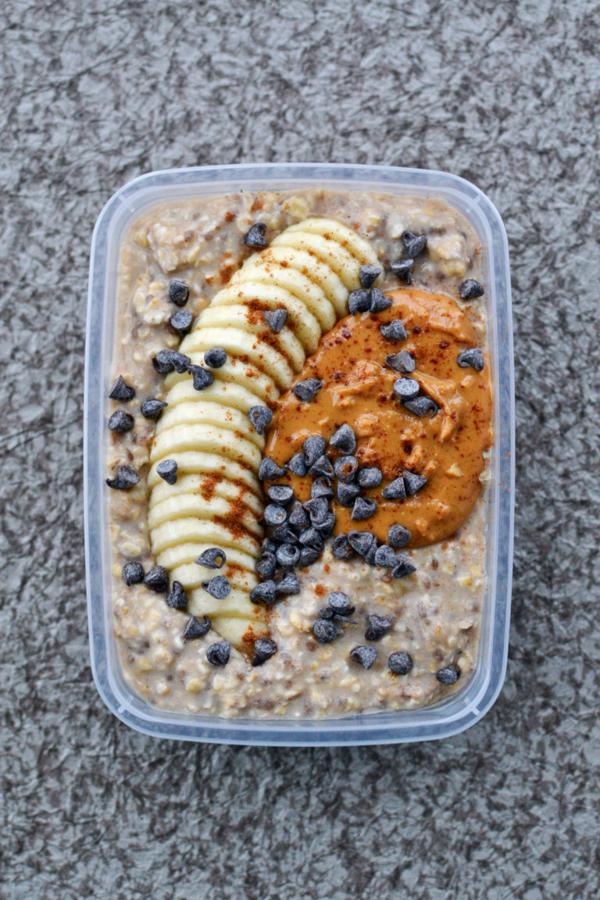 Not just perfect for children, but for you too!
We all know banana and chocolate were made to go together! Add a few nuts and this delicious healthy breakfast will be waiting for you the next morning. Go for it!
Blackcurrant and Chia Seed Overnight Oats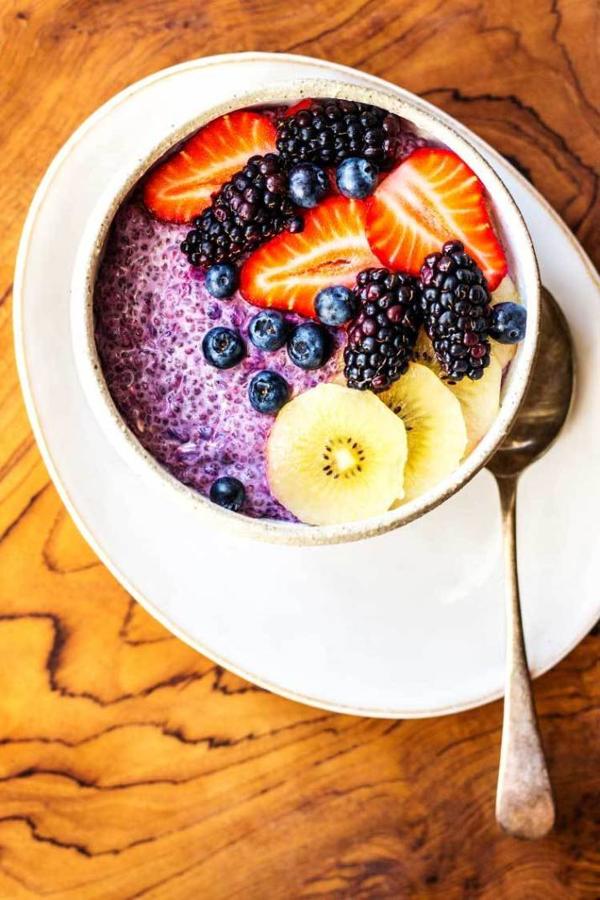 Doesn't this just look amazing? I promise, it's not just the photo. It looks even better in real life!
If you can source the fruits listed in the ingredients, all the better. However, if it's the wrong time of year, simply use any other fruit and you're still have the essence of this delicious dish.
Vanilla Almond Overnight Oats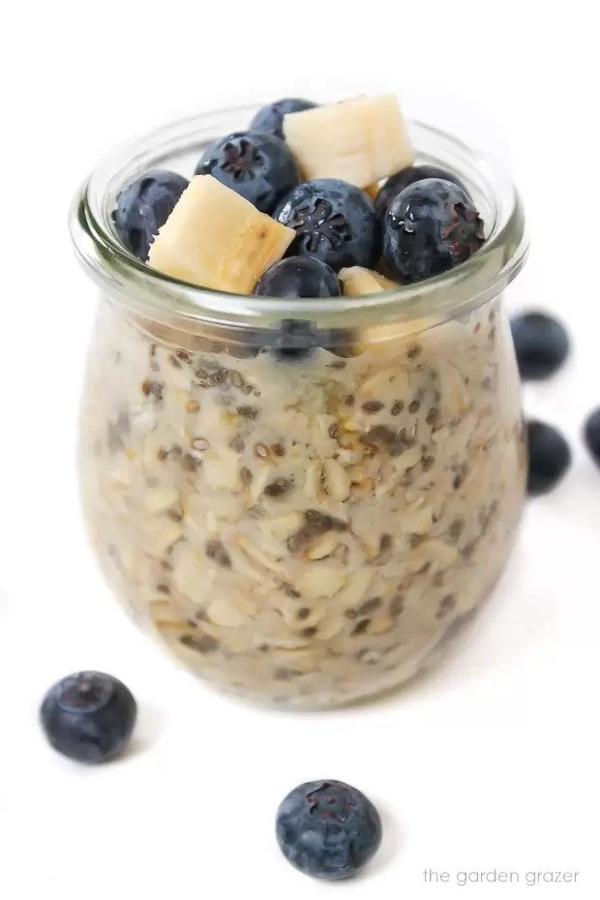 Beautiful vanilla is there in every bite with this luscious breakfast!
The almonds add wonderful texture in this recipe, it will leave you feeling energized and ready to start your day!
Blackberry Vanilla-Coconut Chai Spiced Overnight Oats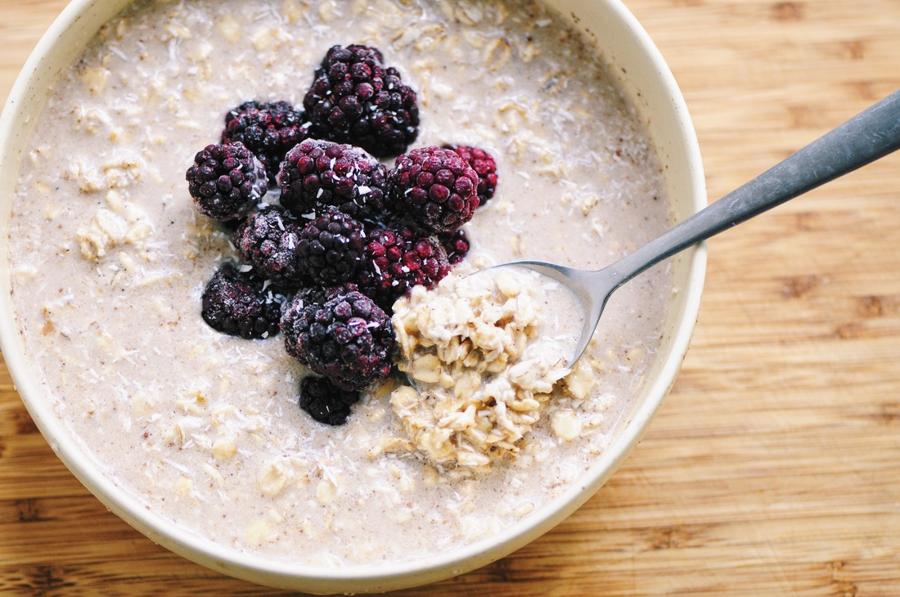 The first three words of this recipe sold it for me!
If you want to taste the best overnight oats recipe, I think this is a contender for the top spot! Creamy, healthy and every mouthful will leave you wanting more.
Banana Zucchini Overnight Oats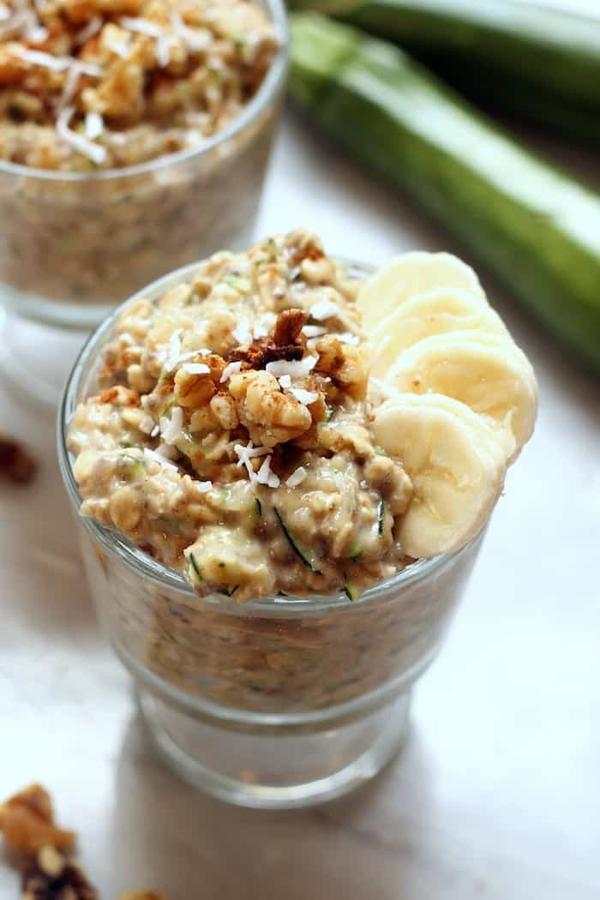 Wait, what? Banana and zucchini for breakfast?
Don't worry, zucchini has quite a benign taste and yet adds perfect texture to this recipe. Give it a go, thank me later!
Apple Pie Overnight Oats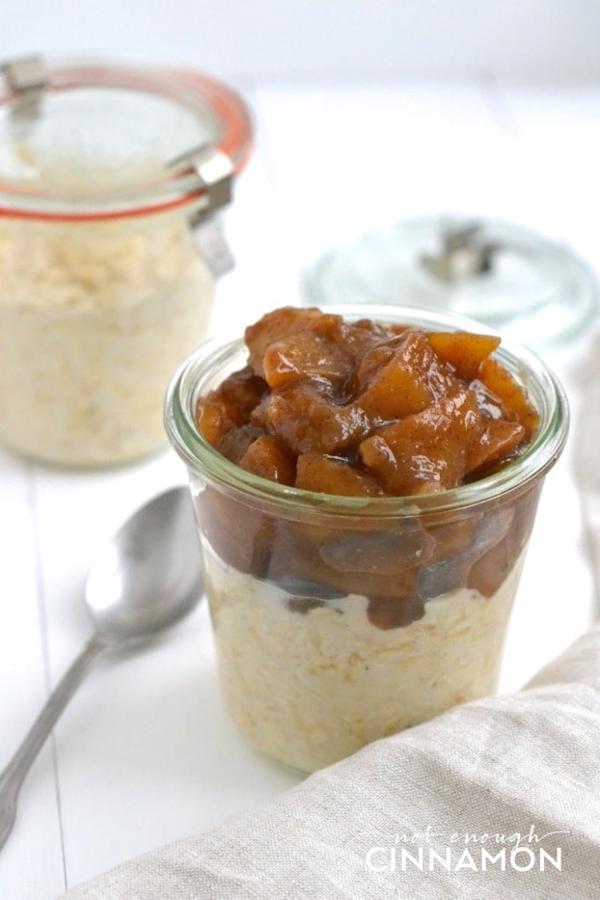 If you're looking for a familiar recipe to have with overnight oats, you just found it!
Every mouthful really does taste li apple pie. If you're into 'clean eating', this dish has been created with that in mind.
Coconut Pomegranate Overnight Oats Parfait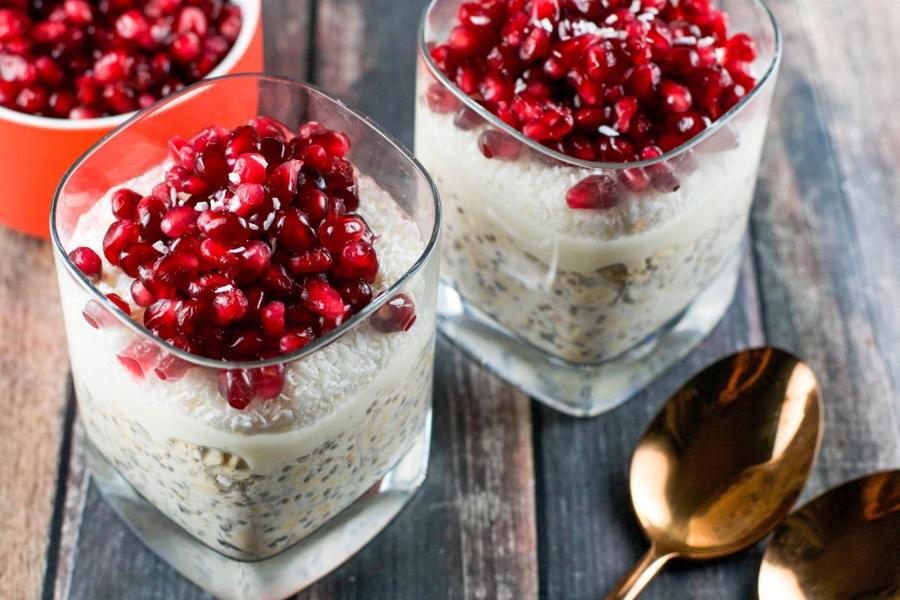 I bet you don't have enough pomegranate in your life, I know I don't.
Little did I know that coconut was the perfect partner to pomegranate! Easy to make and super healthy, this will be the perfect start to any day.
Strawberry and Cream Overnight Oats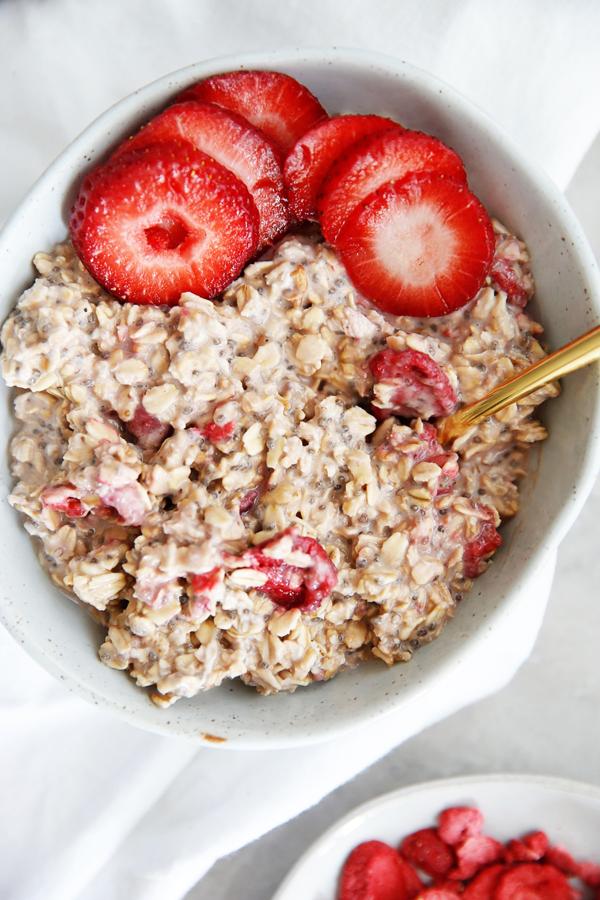 If you're into tennis, you probably know that Wimbledon is famous for its strawberries and cream, they recently started using plant-based cream as well!
If you're unable to make the trip to old Blighty, this recipe will more than compensate. Delicious and super healthy, game, set and match!
Chocolate Cauliflower Protein Overnight Oats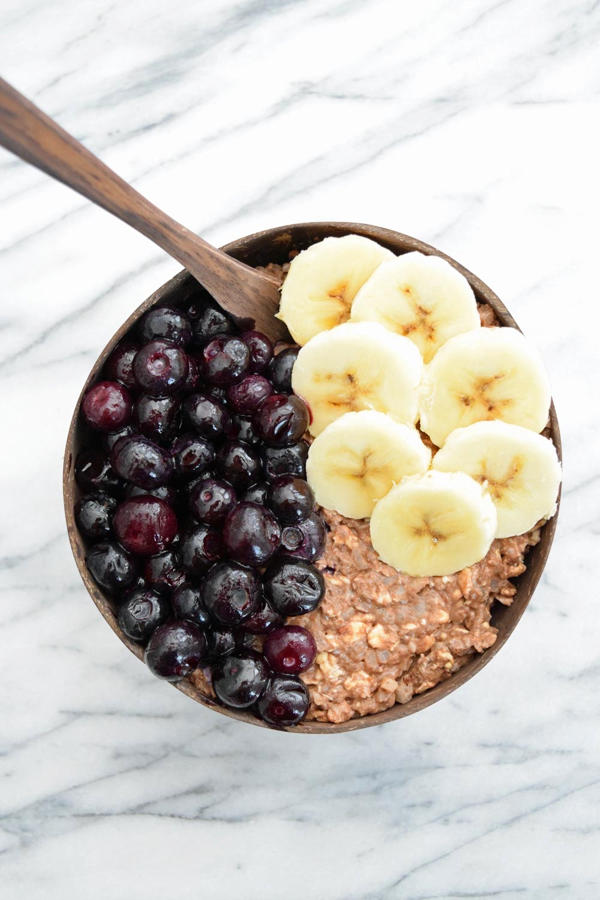 This beautiful breakfast bowl just has to be made!
Don't be cautious about the cauliflower, go with it. This is thick, creamy and full of protein. The perfect start to the day!
Chocolate Cherry Cobbler Overnight Oats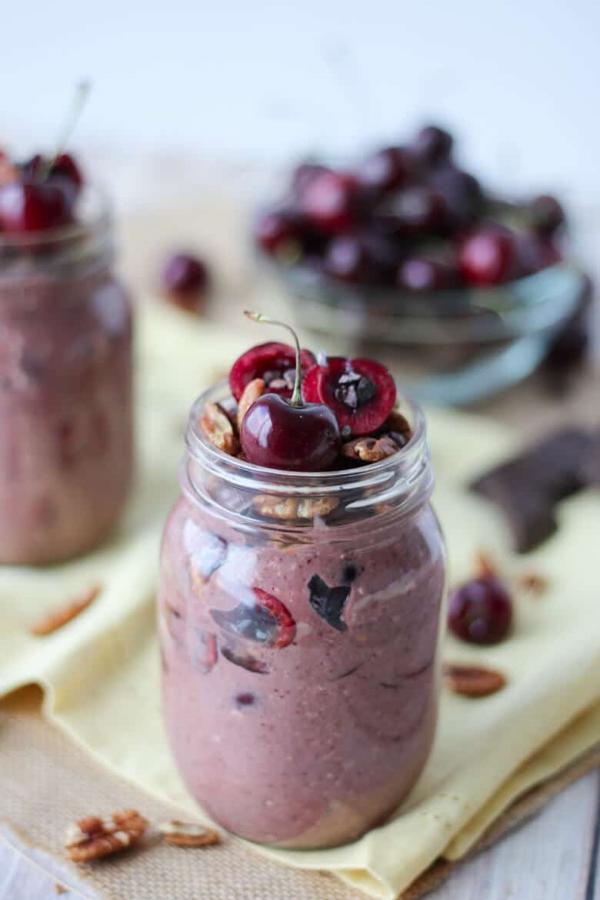 This naturally gluten-free breakfast is everything you could ever want!
Just a few minutes prep the night before and this chocolate and cherry breakfast will be waiting for you.
You will be ready to kick-start your day and you won't be looking for snacks mid-morning!
Tropical Kiwi Coconut Overnight Oats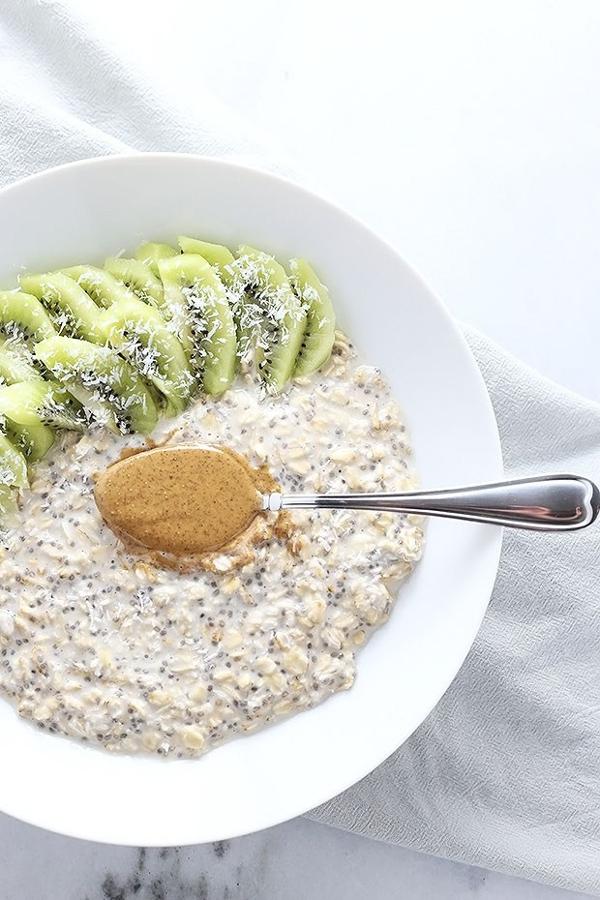 Do you ever wish you were a tropical island? This breakfast will take you there, even if it's just in spirit!
This is one of the best overnight oats recipes I've ever had, seriously. It takes the best from the overnight method and makes it even better!
Raspberry Ombré Overnight Oats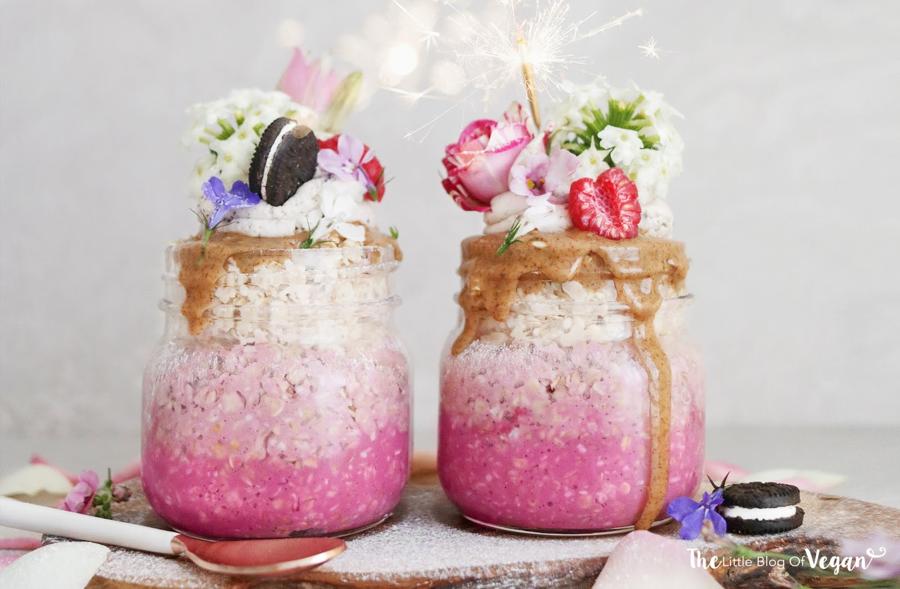 The most striking part of this breakfast is the way it looks! Don't get me wrong, tastes amazing as well!
If you're looking to impress your guests with something they've never had before, this is it. Enjoy!
Chocolate Chai Overnight Oats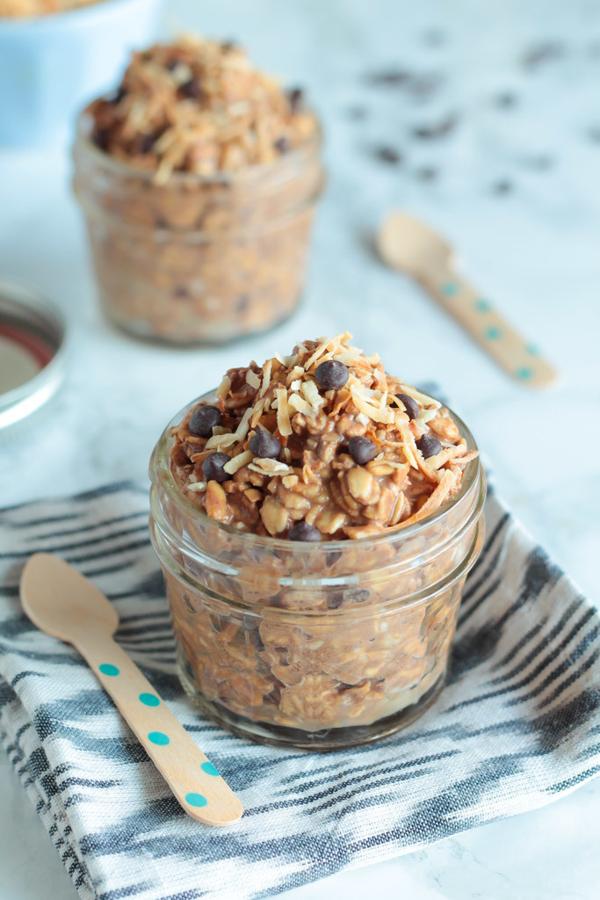 Chocolate for breakfast? If anyone ever asks me that question, my reply is, 'And?'
Sweetened with agave, this delicious breakfast is a hit if you're a fan of chai tea. Use teabags or even loose leaf (in a cloth). Super healthy and super delicious!
Pina Colada Matcha Overnight Oats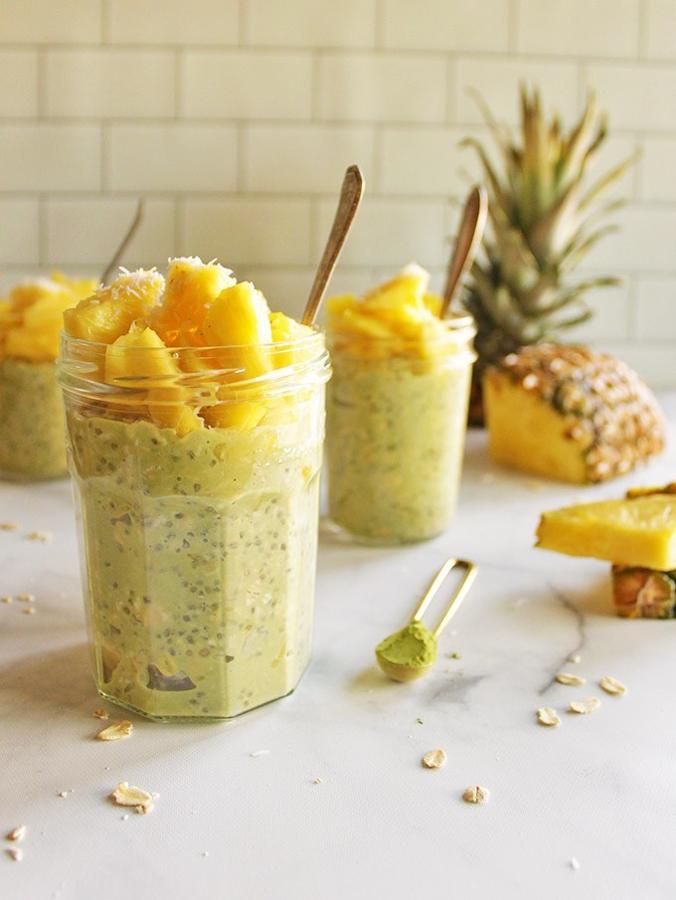 Would you just take a look at this! Vacation in a glass or what?!
If there's one overnight oats recipe which makes me think I could have it every day, this is probably it. It tastes so fresh and light, yet satisfying at the same time. Fantastic!
Mocha Overnight Oats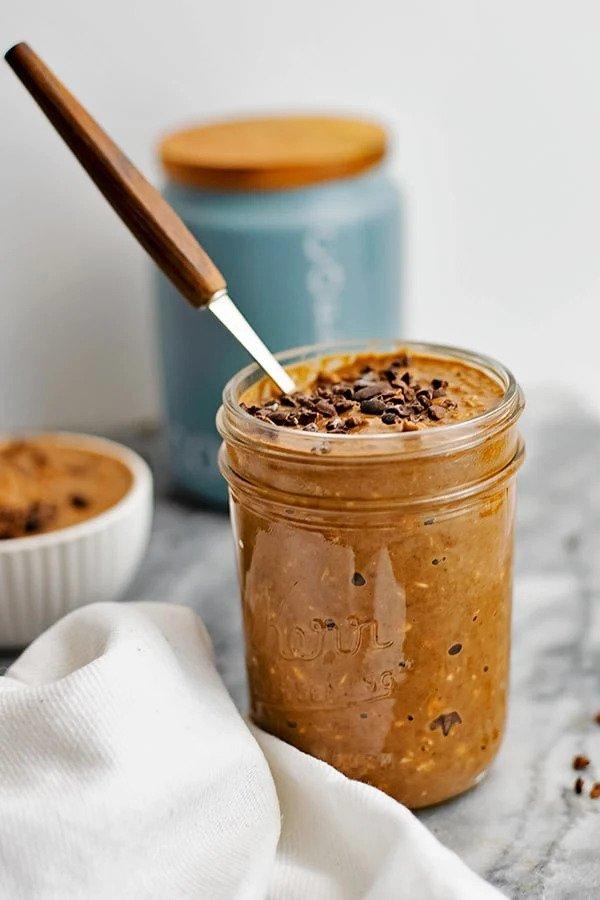 Look, going to the coffee shop on your way to work or school is all in good, but it's expensive right?
Incorporate your breakfast with your morning coffee and save time and money! Naturally gluten-free and bursting with protein, your coffee fix is ready in a snap!
Strawberry Cheesecake Overnight Oats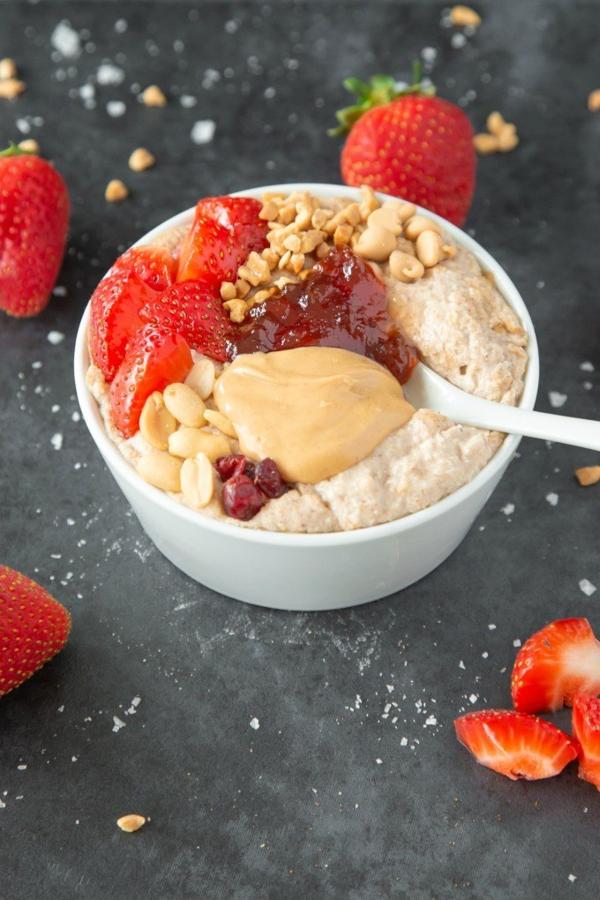 Who doesn't like strawberry cheesecake? Well, this dairy-free breakfast is all you need.
If you're following a keto or paleo plan, this recipe is friendly from that perspective too. What more do you need?
Chocolate Peanut Butter Overnight Oats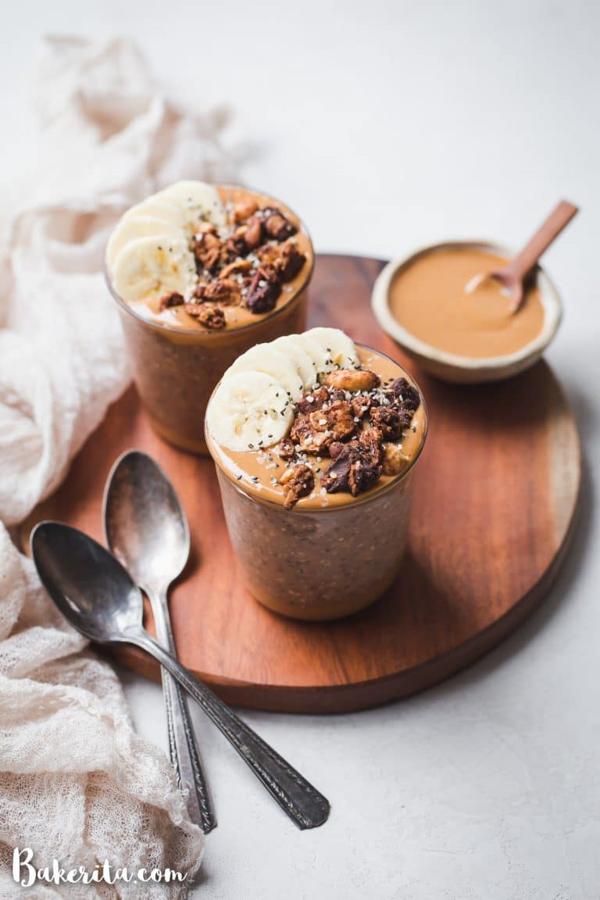 That's right, chocolate and peanut butter!
Prep time is just five minutes the evening before, then in the morning you have this gorgeous breakfast waiting for you in the fridge.
Serve with banana, chopped nuts or anything else that takes your fancy!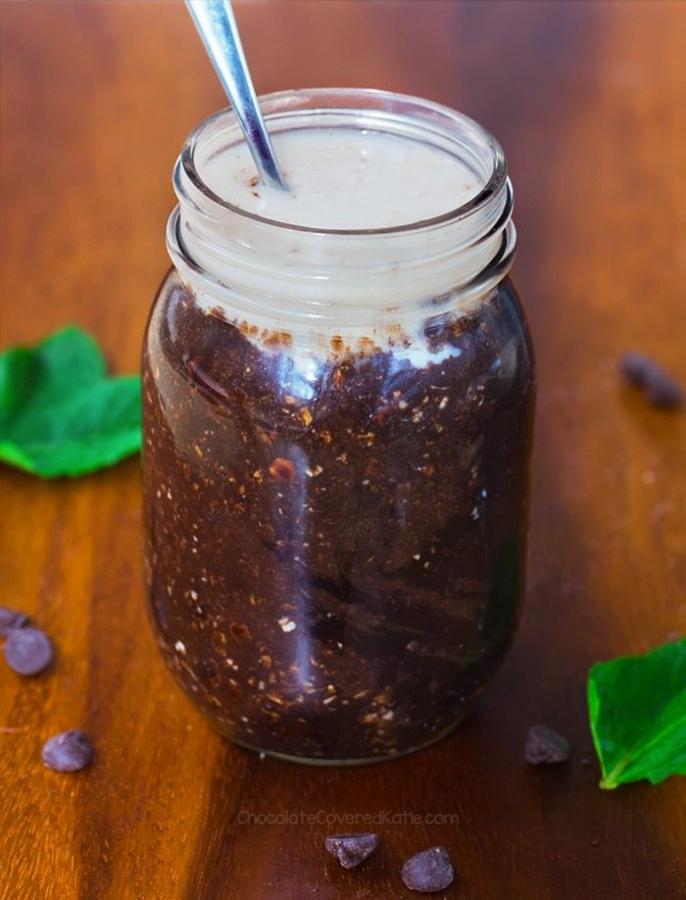 Katie, the recipe author, says this is for you if you love Girl Scout cookies. She couldn't be more right!
The amounts listed in the ingredients make for one serving. With ingredients such as unsweetened cocoa powder, peppermint extract and chocolate chips, what else is there to know?
Healthy Gingerbread Overnight Dessert Oats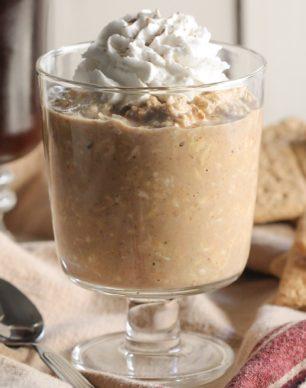 Gingerbread is my favorite, so I was more than excited to see this!
You really do get a taste of gingerbread cookie in every bite.
It's sweet, without being overly so, refined sugar-free and, of course gluten-free as well. If you're a ginger fan, make this today!
Zucchini Bread Overnight Oats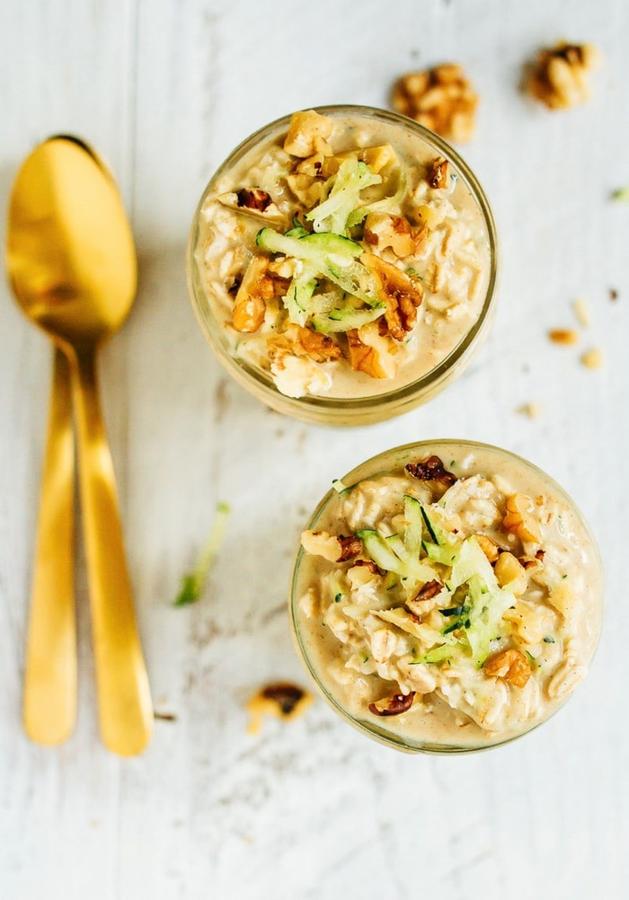 This recipe takes overnight oats to the next level!
If you're looking for a super healthy start to the day, look no further. Oats, protein powder and walnuts, are a part of what make this fantastic!
Almond, Coconut and Vanilla Latte Overnight Oats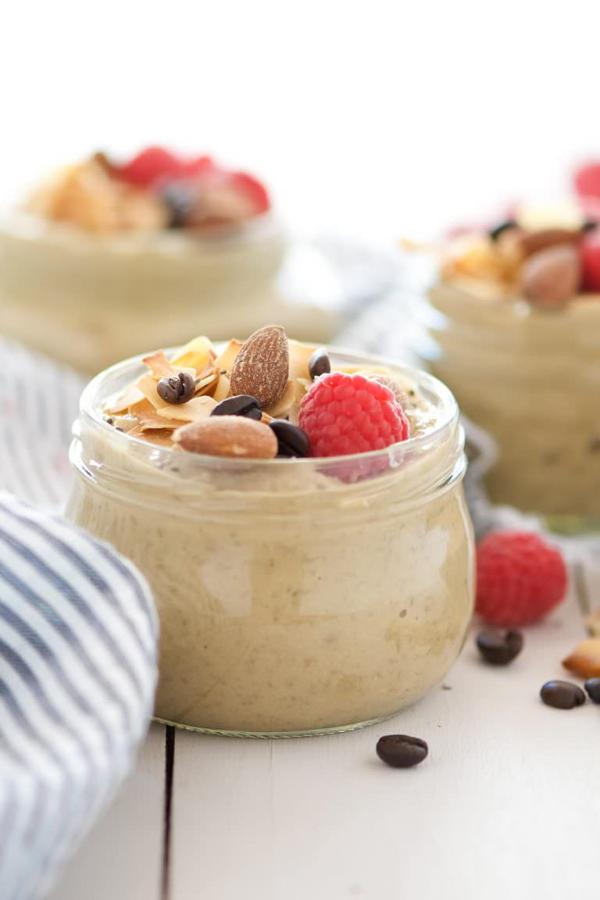 If you like to start your day with a latte, this is the recipe for you.
Prep time is just a few minutes the night before and in the morning be rewarded with this beautiful breakfast of toasted coconut and coffee with a hint of vanilla with every mouthful. Yum!
Chocolate Almond Butter Overnight Oats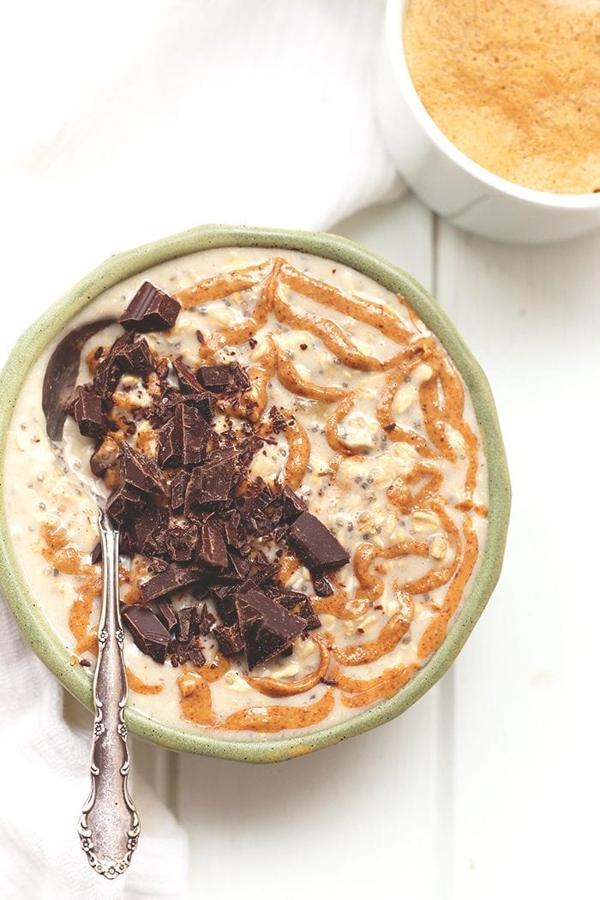 Isn't almond butter just delicious? Here it's one of ingredients in this gorgeous breakfast.
Place all the ingredients in a jar and let it sit overnight. The next day you're ready to rock!
Carrot Cake Overnight Oats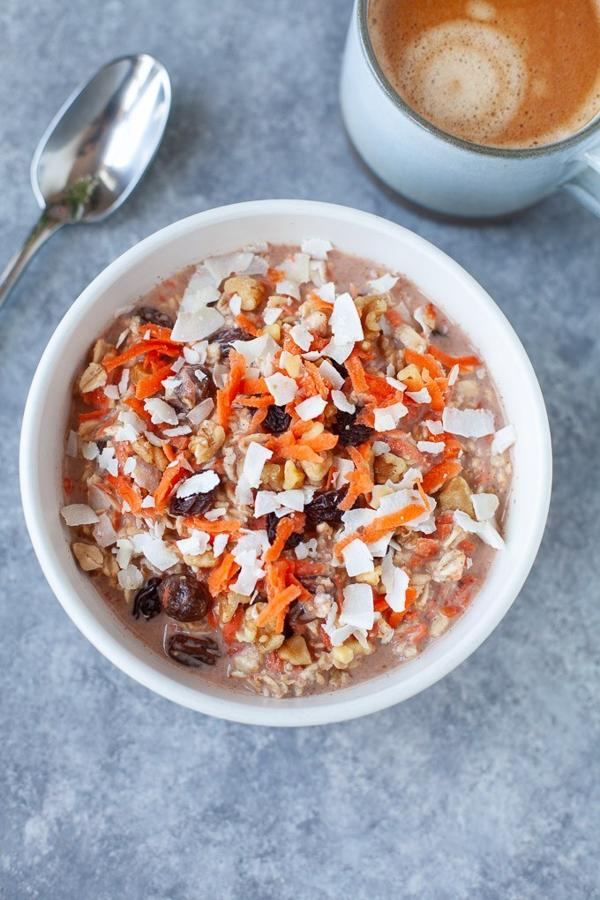 Carrot cake overnight oats! Who knew?
Kara, the recipe author, has created a fantastic recipe which she describes as the perfect start for the day for Easter morning, or indeed, any day.
This is creamy, tasty and looks amazing. The taste? Even better!
Horchata Overnight Chia Oats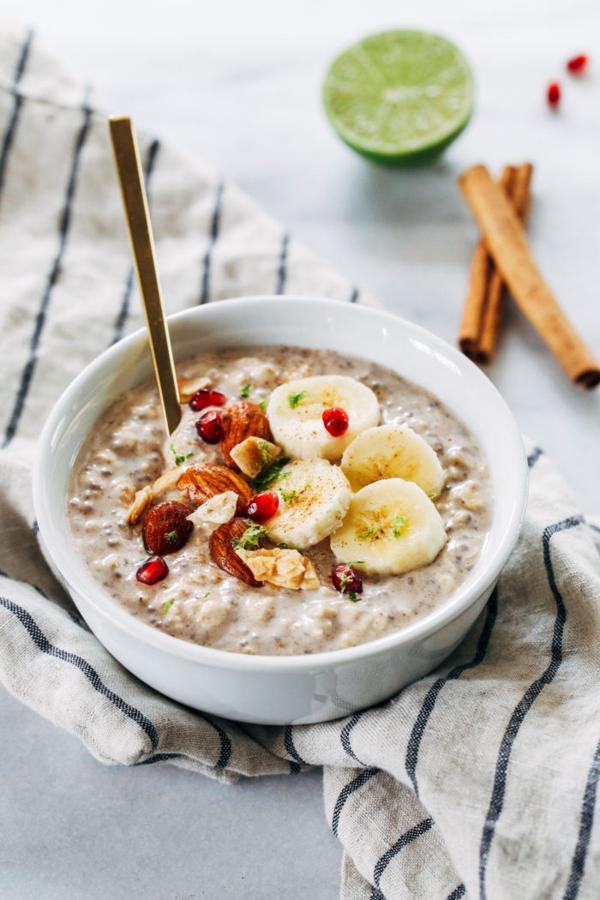 Chia seeds contain natural properties perfect for combining other textures and flavors. Here they are used to their fullest.
You're looking at just seven ingredients and a few minutes prep time. This gluten-free breakfast leaves you feeling light yet totally satisfied. I'd like a big bowl please!
Blueberry Chia Overnight Oats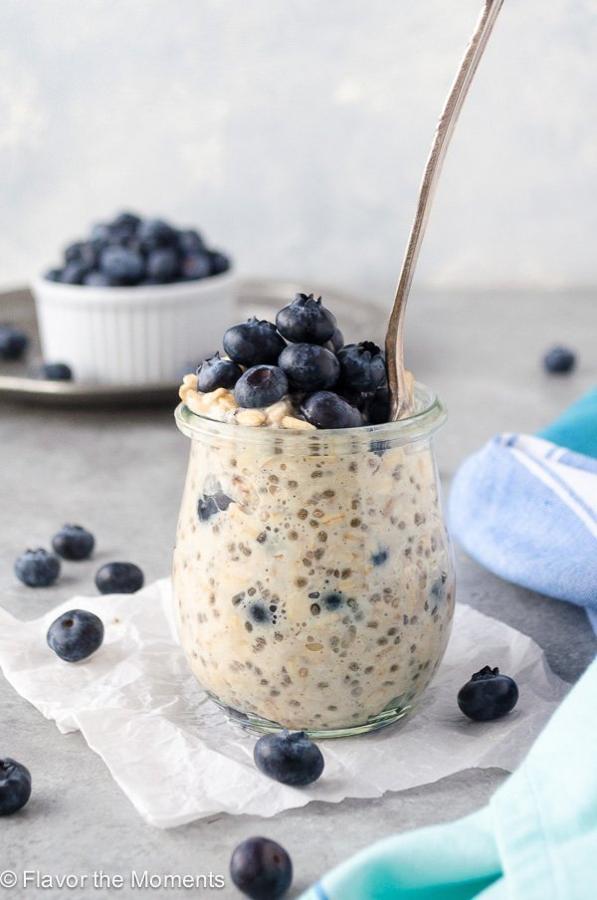 Just five ingredients are all you need for this perfect start to the day.
It's as if blueberries were made to go with overnight oats in this perfect recipe. Five ingredients and the same number of minutes prep. What are you waiting for?
Chocolate Protein Overnight Oats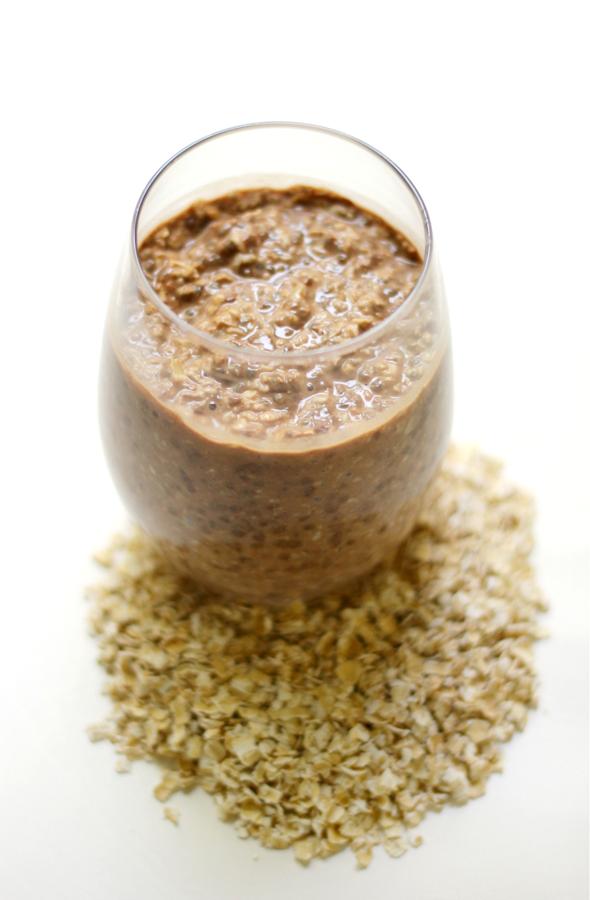 Whether it's for breakfast or for a post-workout snack, this has you covered.
One of the easiest overnight oats recipes to make, although they are all ridiculously easy!
I would store this in a smoothie container and take with you to the gym. It will leave you feeling light yet give you enough energy to go for hours and hours!
Red White and Blue Overnight Oats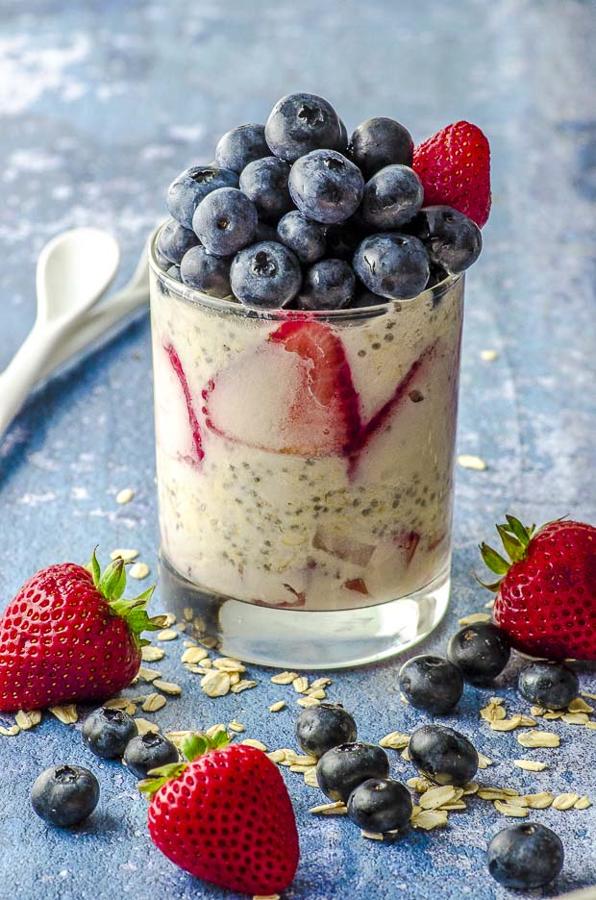 Red, white and blue! Love it.
Whether it's for the Fourth of July or any other day, this is the perfect start to your morning. If it's the wrong time of year to source these fruits, it will work just as well with frozen. Delicious!
Peach Overnight Oats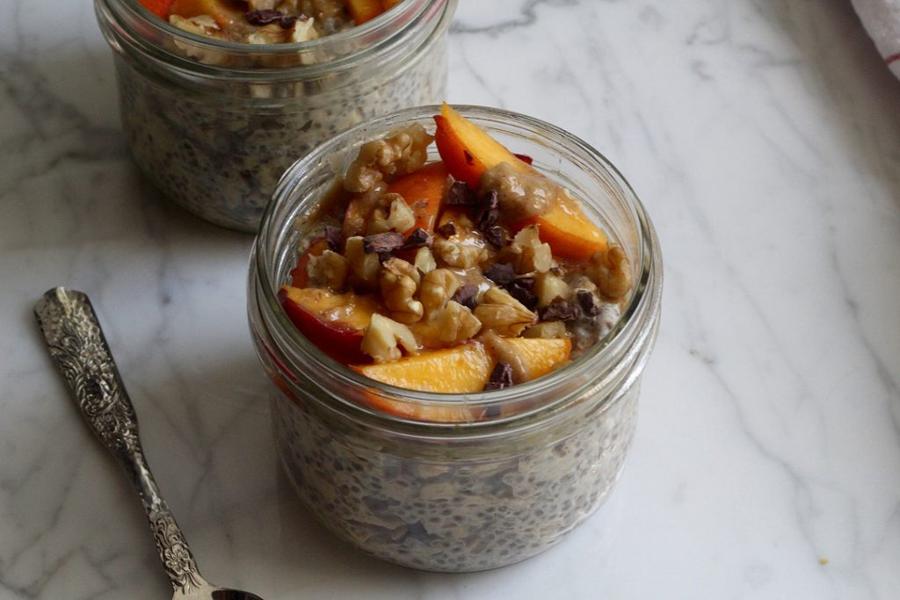 I love peaches, I think they're my favorite fruit.
Here, they are used to their maximum meaning their flavor perfectly complements this delicious and healthy breakfast. Gorgeous!
Birthday Cake Overnight Oat Parfait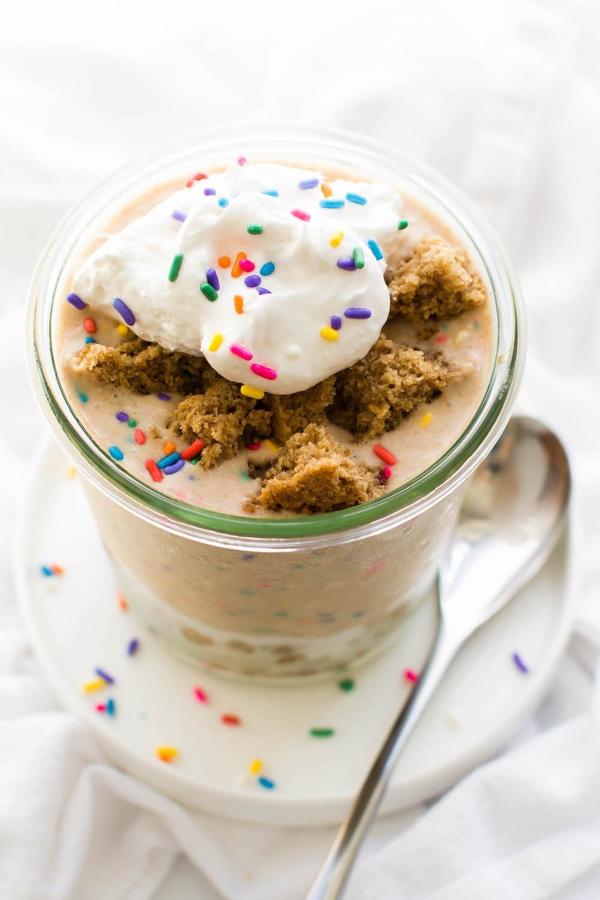 If you have a celebration coming up in the family, this would be the perfect start to birthday morning!
So easy to make and sweetened naturally with fruit, this fun breakfast is the super healthy start to the day we've been looking for!
Lavender Cherry Overnight Oats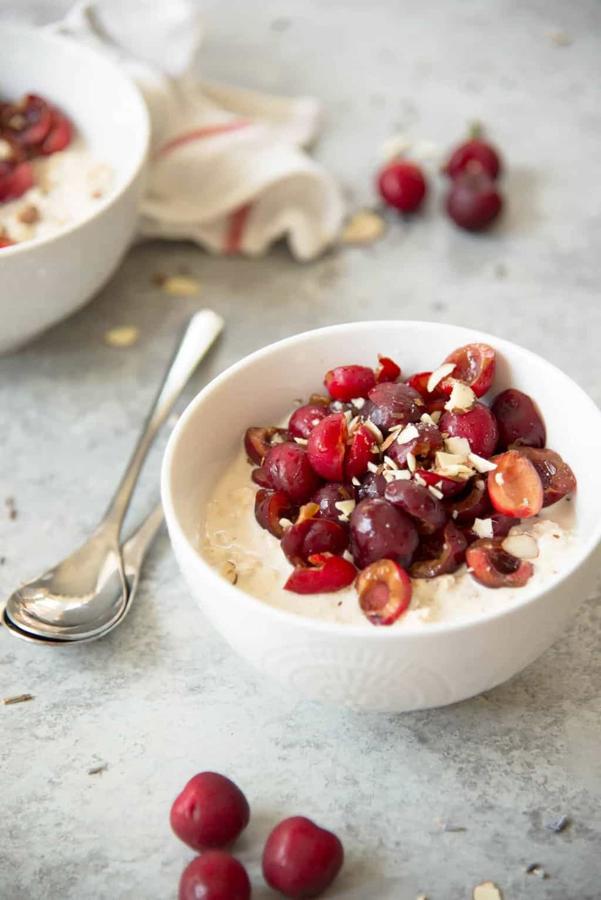 I must admit to being a little cautious when I first saw this recipe. I'm not a huge fan of lavender but wanted to challenge myself.
This delicious breakfast uses the best ingredients and is heaven. You can easily swap out the tablespoon of sugar with something like maple syrup or agave. Try it, you'll love it!
Crock Pot Overnight Pumpkin Pecan Steel Cut Oatmeal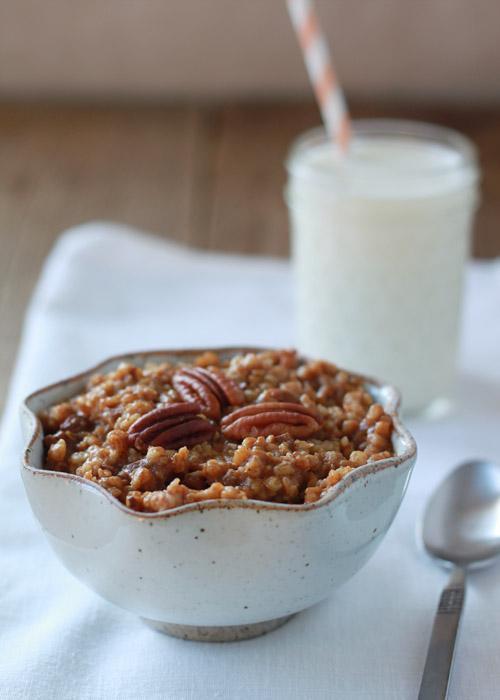 More than just your average overnight oat recipe.
If you have guests staying over and they're familiar with overnight oats, give them this. Absolutely gorgeous, are the only two words I can use to describe it!
Peach and Summer Berry Overnight Oats With Chia Seeds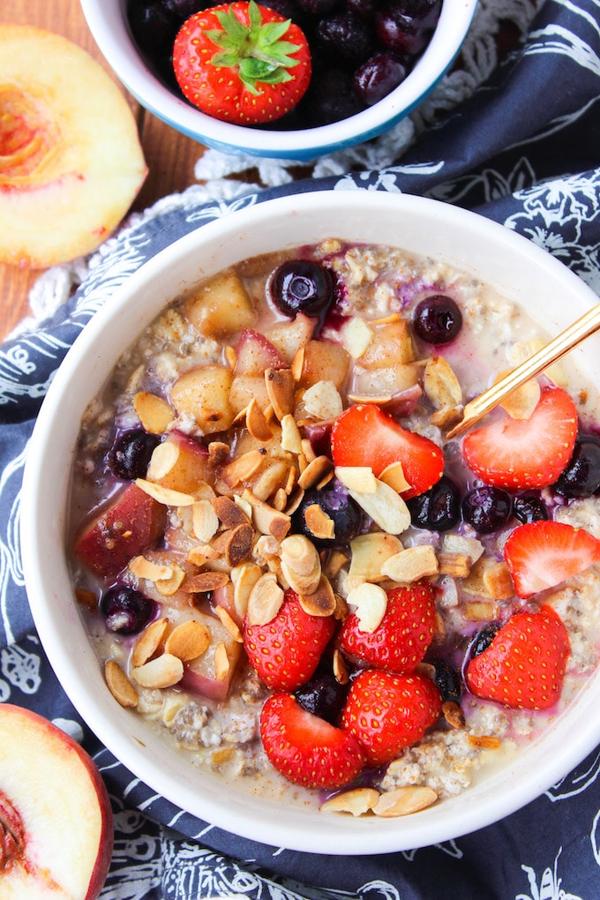 This recipe is so delicious, it's simply too good to put in a jar. You need a bowl, and a big one!
If you can't source the peach and berries, any other fruit will do. Super simple to put together and the next day you're good to go!
Espresso Cinnamon Overnight Oats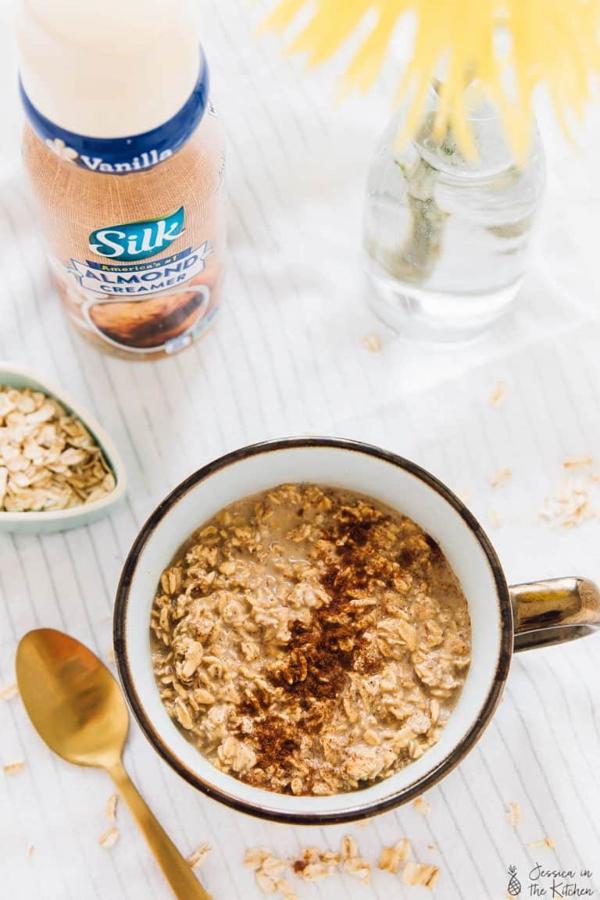 Why not combine your morning espresso with breakfast?
This simple recipe gives you everything in one bowl. A hint of cinnamon in every bite, this is a coffee lovers' dream. Enjoy!
Wrapping Up
We hope there are enough recipes here for you to have a blast!
If there was any mystery surrounding 'overnight oats' we can see now that this method of making oats is not only simple but extremely healthy too!
Whatever your taste, there's lots for you here.
Which was your favorite?