If you're looking for a main course to eat with your dessert, look no further than this.
Other than just eating a straight up apple, what else do we have? Obviously, apple pie!
Here's a fantastic collection of 50 recipes using everybody's favorite fruit!
Alluring Apple Recipes
Salted Caramel Apple Tart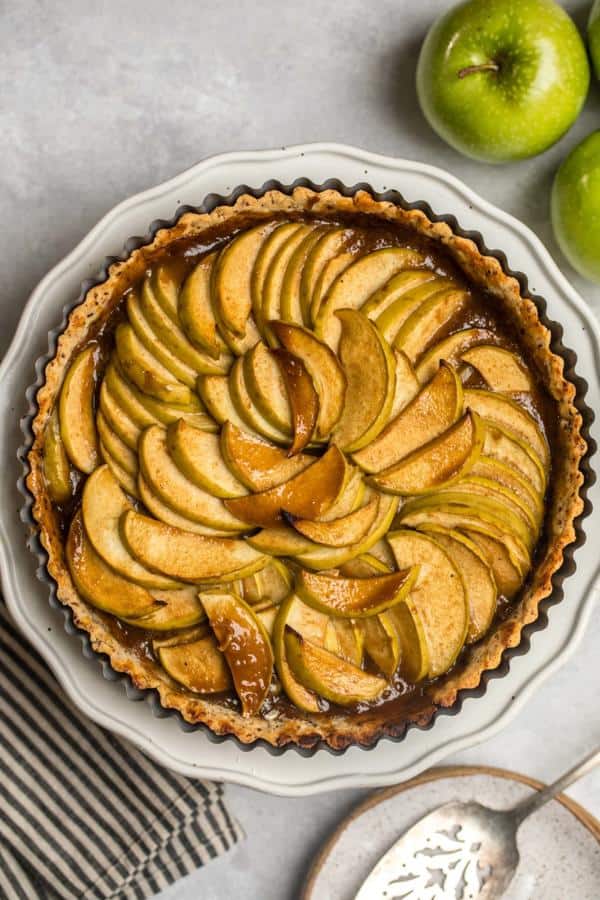 Isn't this just divine!
It looks like it was bought in a store, but this is so easy to make a home. Just a handful of ingredients and about 35 minutes cook-time is all you need. For a gift? Make it for yourself first, and second!
Apple Cinnamon Breakfast Squares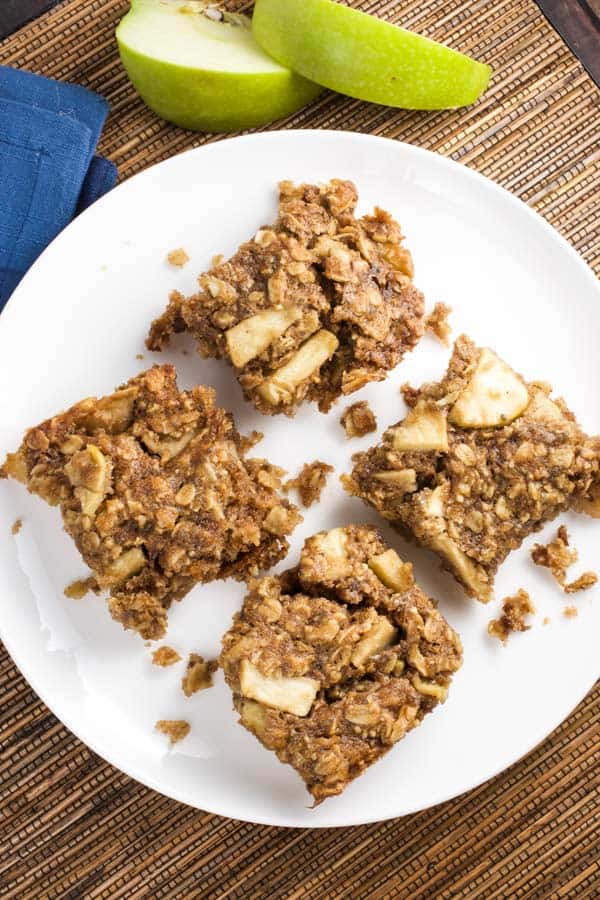 A guilt free snack!
These are not overly sweet, but they are filled with goodness. Great ingredients such as rolled oats, cinnamon, vanilla and so on. What more could you ask for?
Apple Cider Green Beans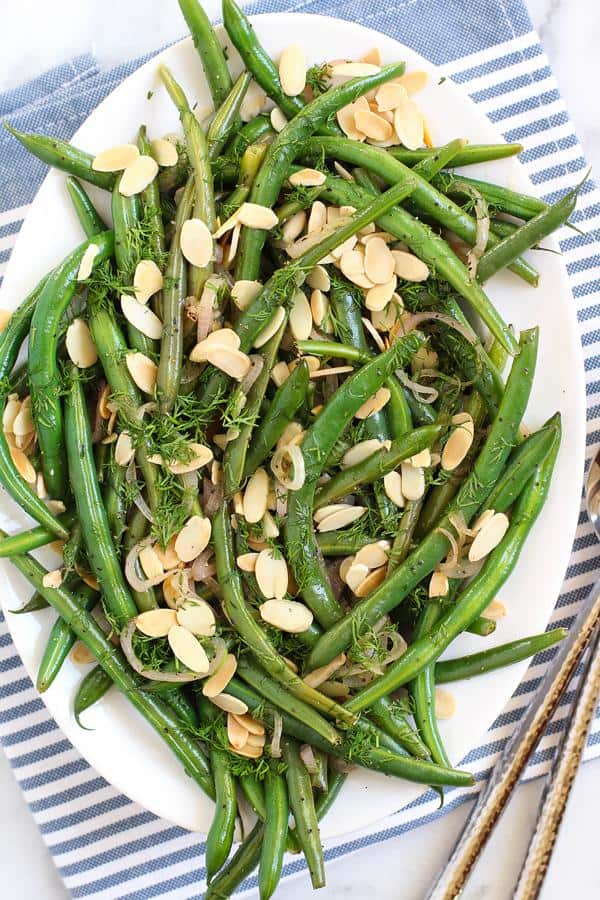 We may be stretching it a bit here, but the recipe was so good we simply couldn't leave it out.
Green beans that are so much more than just a side dish. Yes, the only apple here comes from the cider vinegar but that's okay. Delicious and good for you!
Parsnip and Apple Soup with Black Lentils and Vegetable Crisps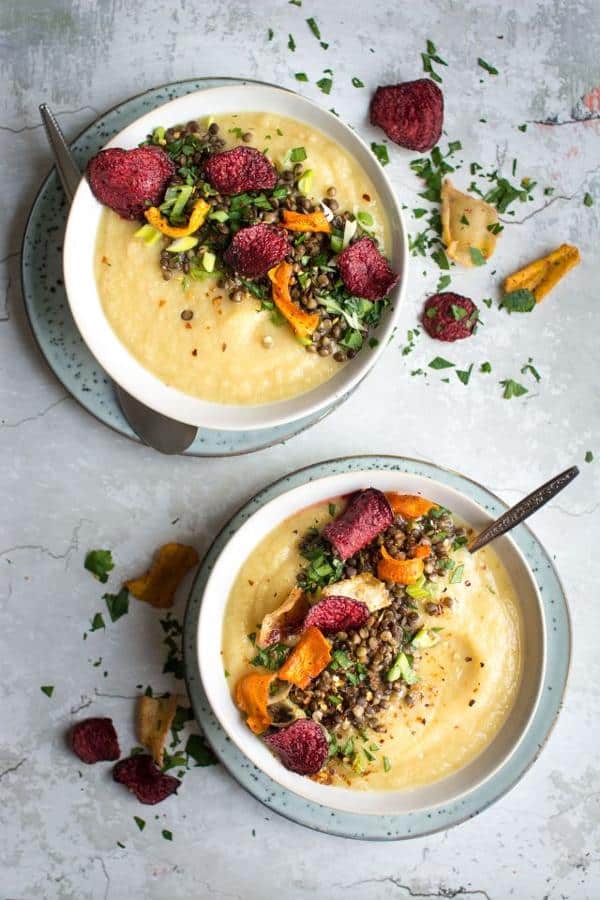 I simply didn't realize how well parsnips and apples go together. If you're into food, it doesn't take much imagination to realize this is a trick we missed!
Thanks to Lauren, we have this delicious soup. It's wholesome, satisfying and if you go for the roasted vegetable crisps and lentils, you have an unforgettable meal.
Apple Butternut Squash Soup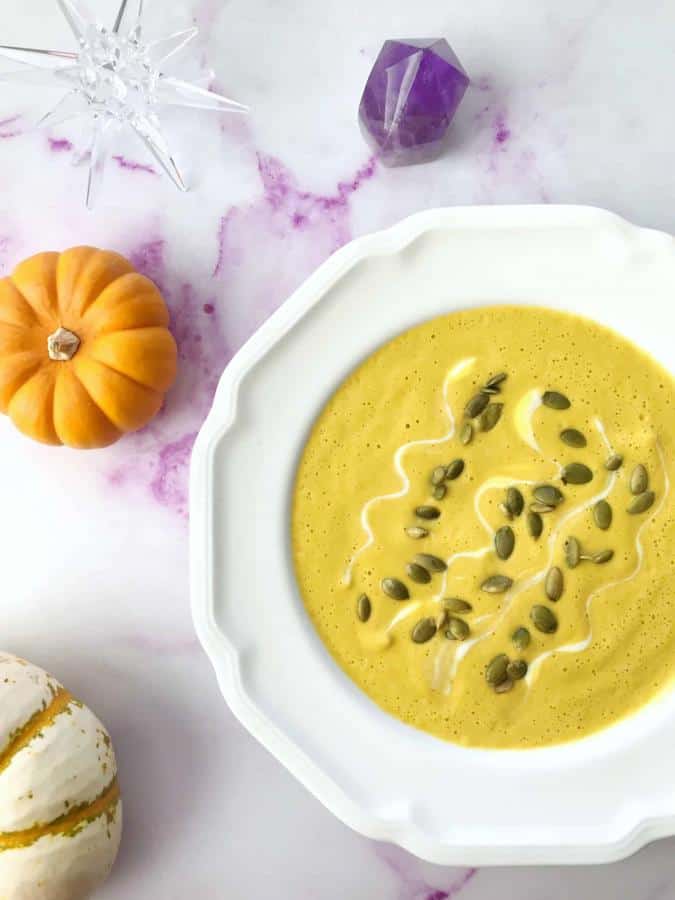 As the colder times of year approaches, recipes like this is what we want!
You're looking at just 5 minutes prep time and 10 minutes cooking. Wholesome, savory yet a hint of sweetness from the medjool dates.
If you have a high-powered blender like a Vitamix, throw all the ingredients in and the blender will even heat it up!
Fennel Apple Salad with Lemon Vinaigrette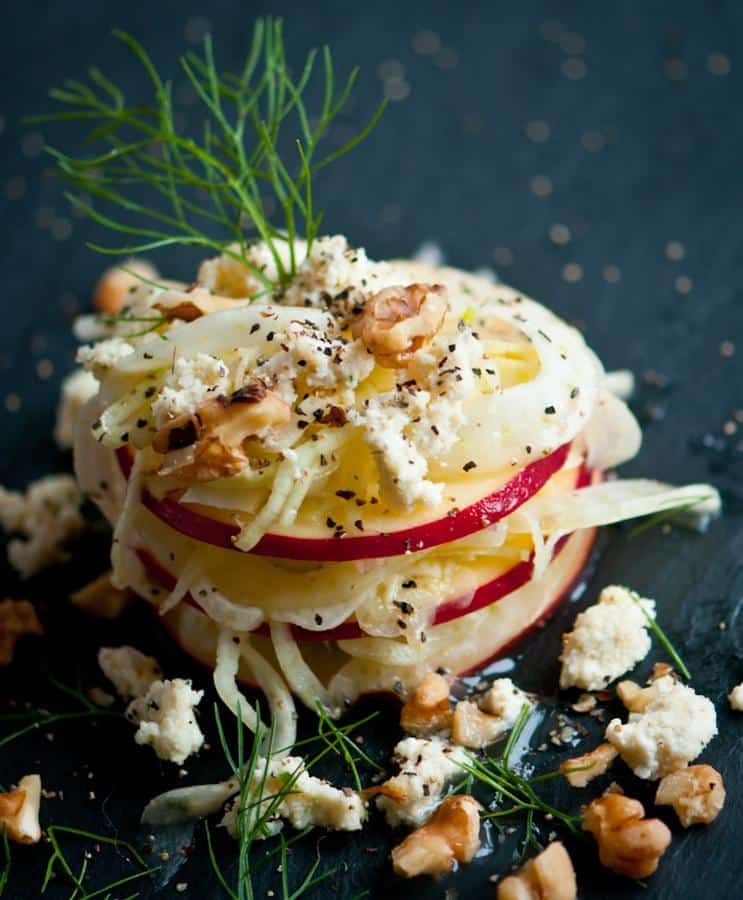 Now, this is something really special. It doesn't take any effort to achieve this fancy presentation, although obviously it doesn't really matter.
If you're looking to impress, this is a guaranteed hit. Unique, classy, super healthy and easy to make.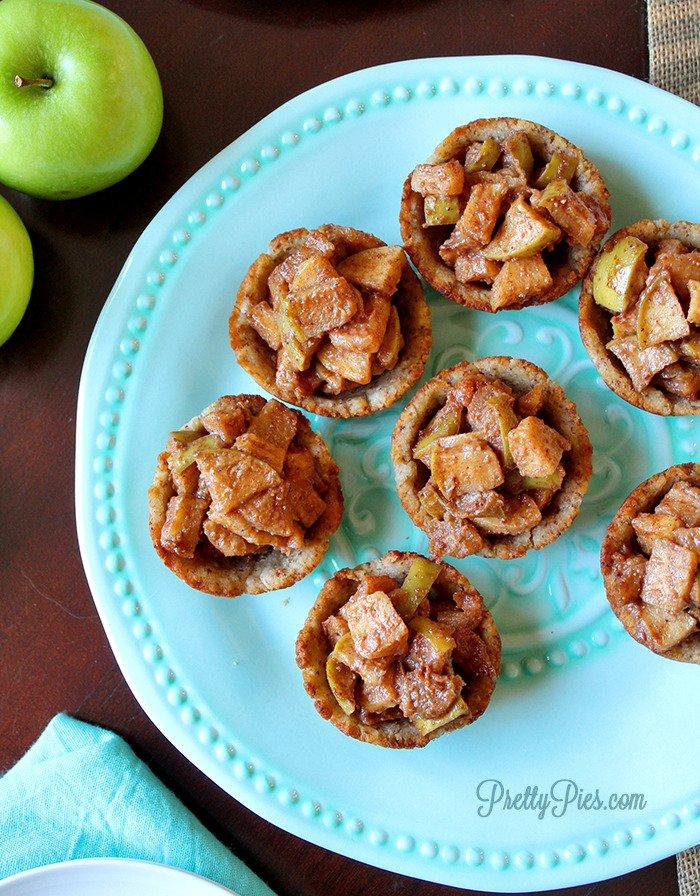 This is so good, it's almost too delicious!
I mean, is it better to just go all out and eat like six of these or make a larger version? I guess the real question is, will anyone be looking?
Apple and Fennel Salad with Phyllo Tapenade Cigars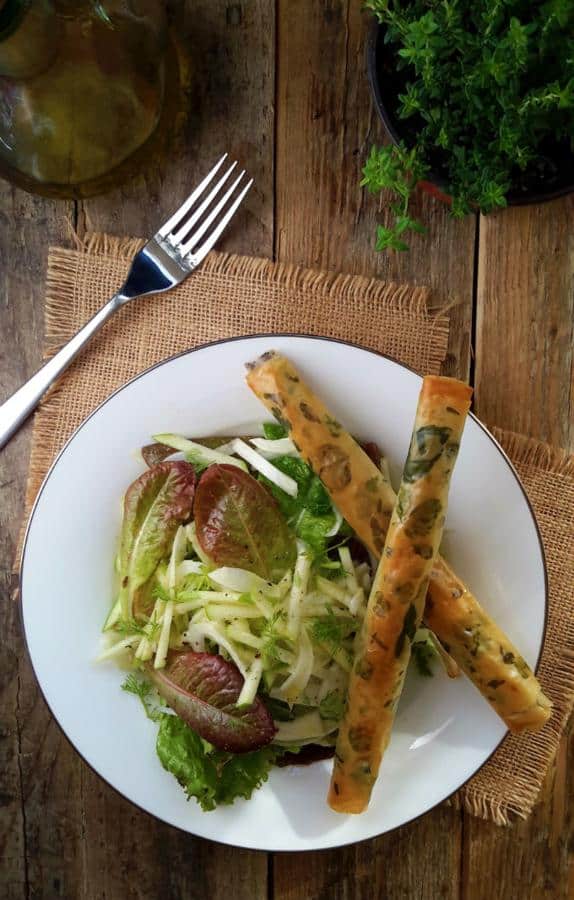 Melissa has done such a great job on this recipe!
Something that looks so complicated that anyone would assume it was store-bought. But no, not only can you make this, but it's super easy as well. Totally delicious!
Apple Quinoa Salad with Tahini Maple Dressing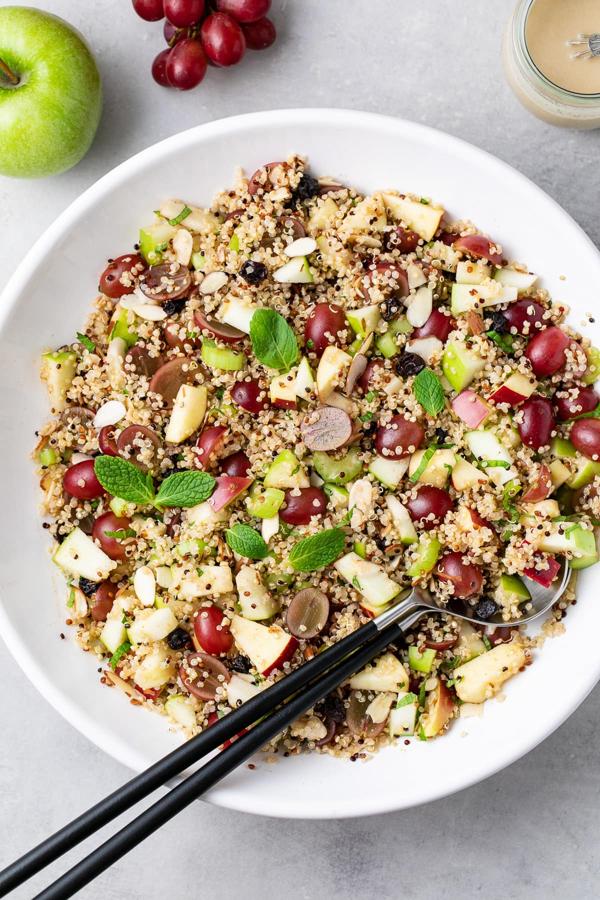 I love a hearty cold salad. It's nice to have one on hand in my fridge at all times. It makes a great snack and can curb mid-day cravings better than any chips and dip can.
Somehow simple and complex at the same time, but easy to put together in a hurry. The crunchy and tender combination is satisfying to your mouth and your belly.
This salad is a sweet-tart taste explosion and will do more than fill a void. Bring this dish to your next potluck and be a star!
Baked Apple Cider Donuts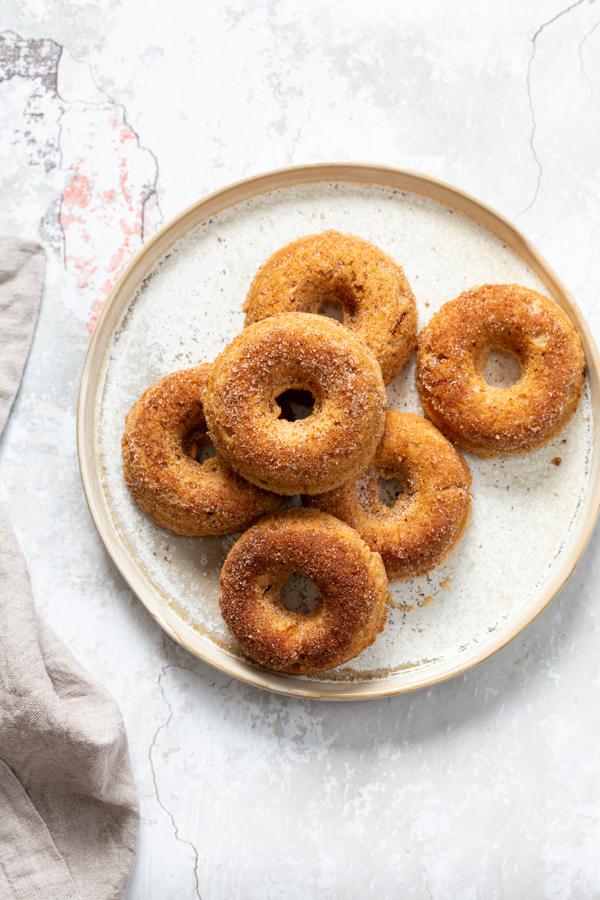 Look, whether we admit it or not, we all love donuts. Yet, we also know they're often deep-fried balls of dough, so we avoid them. Well, a new dawn has broken!
These puppies are baked! There's nothing more to say. Fantastic donuts that are sugar and oil free! There's even a gluten-free option as well. Turn your oven on, quick!
Peanut Butter Apple Oats Jar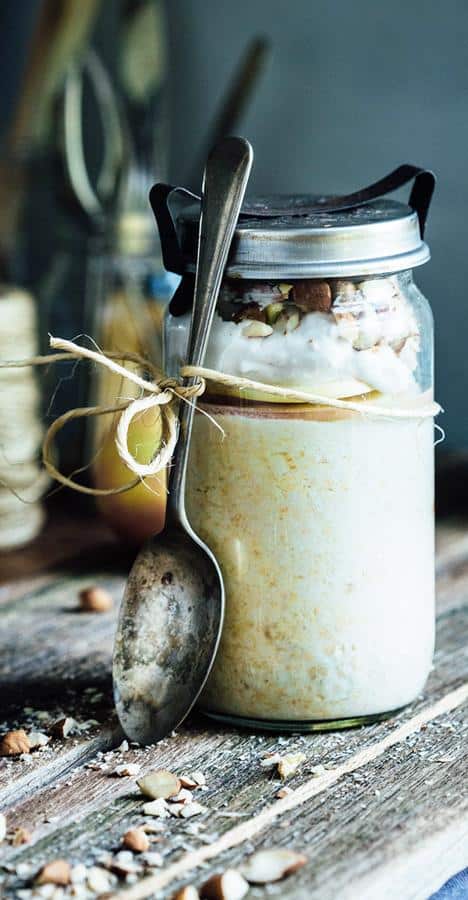 I'm not sure whether to call this a great breakfast or a great snack, either way the word 'great' is definitely what it is!
About half a dozen ingredients is all you need. Follow the instructions and infuse overnight to create this raw vegan delight. Hey, that rhymes!
Crockpot Apple Butter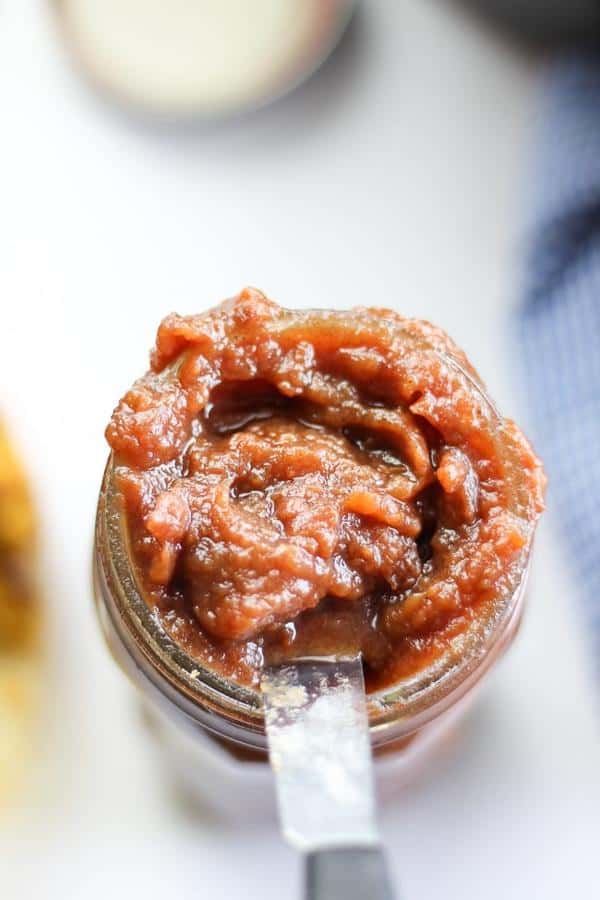 I love this old school recipe! If you've never had apple butter before, this is the place to start.
How many ingredients? Just four. Delicious served on bread or as a sauce over your favorite vegan ice cream. This is definitely a must!
Apple Butter Filled Cinnamon Sugar Doughnuts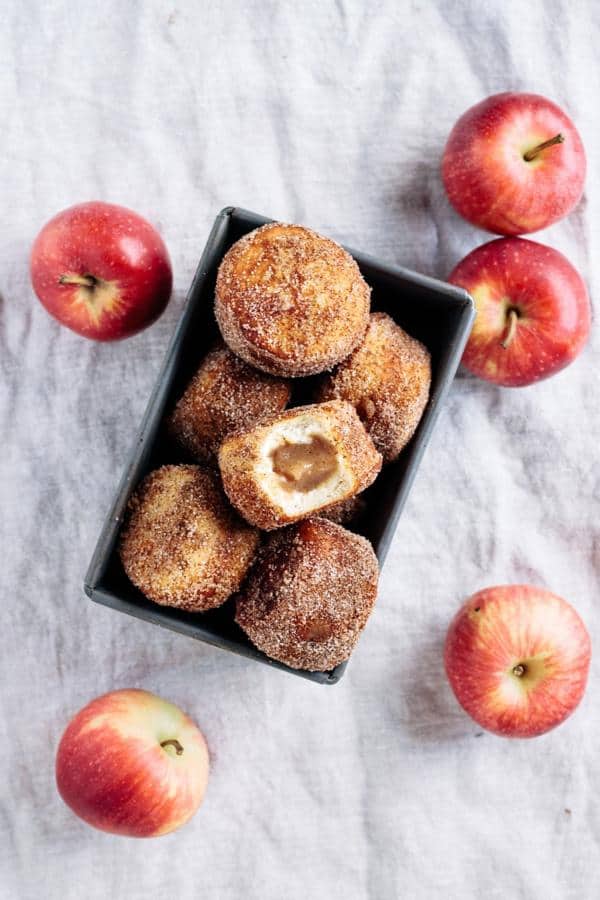 As if cinnamon Sugar donuts weren't great enough, these are filled with apple butter and are heaven on earth!
There's a little prep time with this but such beauties don't make themselves. Make these in the morning and eat on the same day as they may go a little hard if left for a day or two. Stunningly delicious!
Easy Stovetop Apple Butter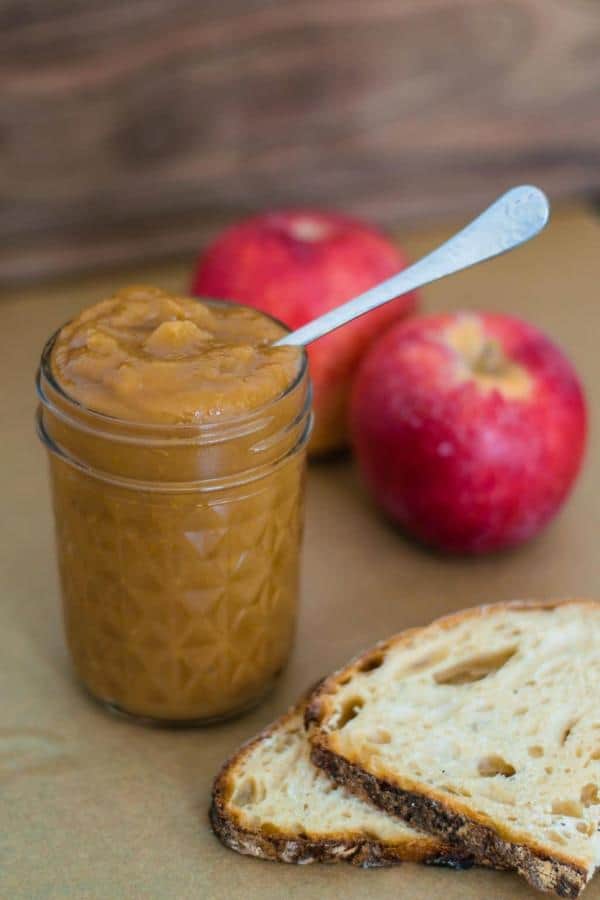 Another great apple butter recipe!
Just 10 minutes to prep and the rest is cooking. You're looking at just five ingredients to make this delicious perfectly sweet and tart spread.
All the sugar comes from the fruit, nothing artificial is added!
Apple Muffins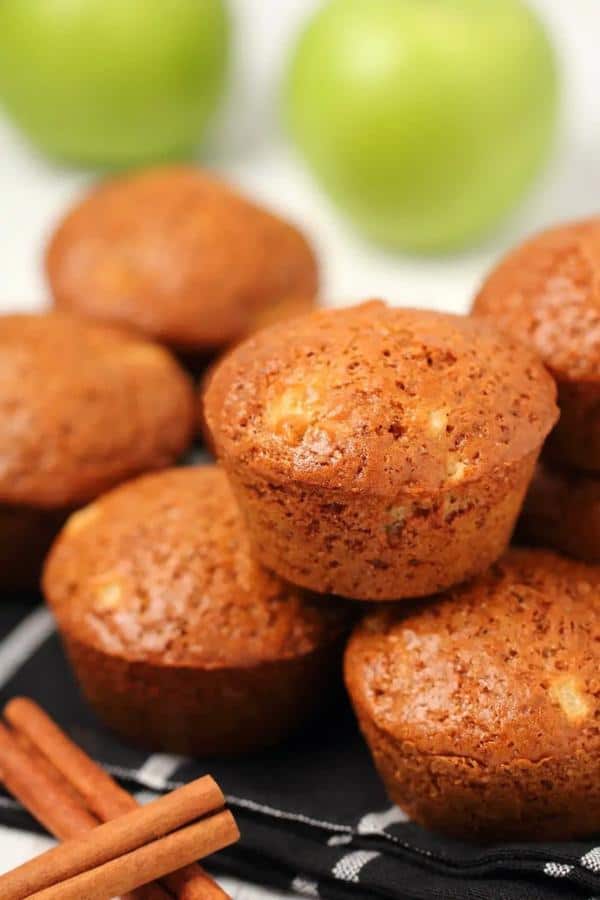 If you love muffins, then you're going to love these!
These are so moist and soft, every mouthful bursting with flavor of cinnamon, hint of sweetness and, of course, apple. Love the chunks!
Wild Rice Salad with Apple and Pomegranate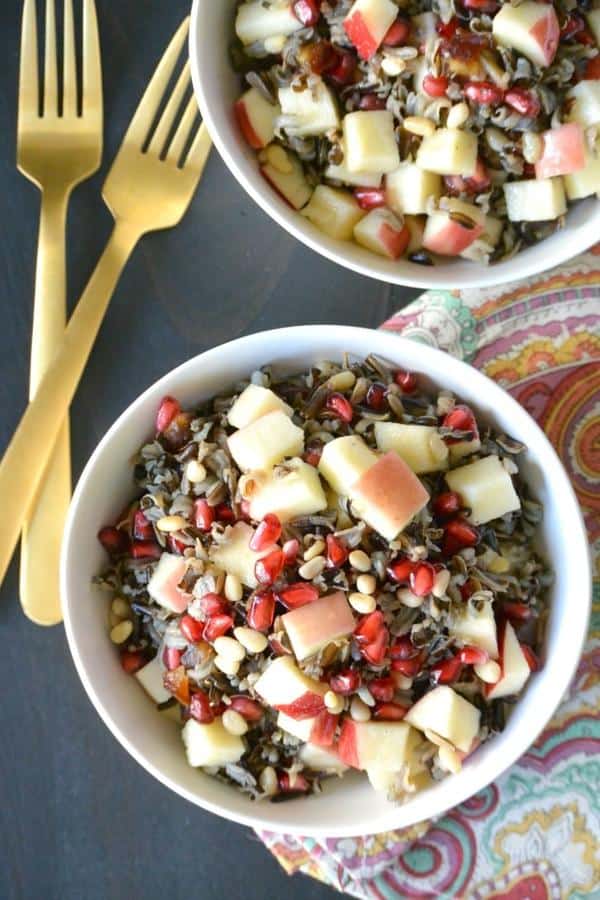 Apples are great to have on salads as they add sweetness and the perfect texture.
This great snack is perfect to have on the side of the plate or make yourself a bowl and eat on its own, it's that good!
Red Wine Poached Apple Jam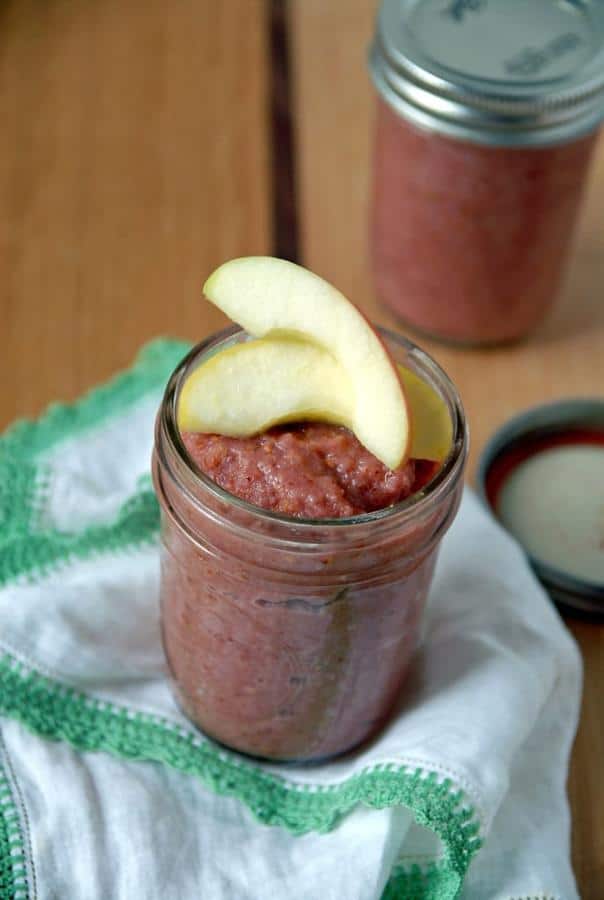 Real old school jam (or jelly!)
I love how simple this recipe is, roast the apples with the red wine following the instructions then combine in a food processor with the rest of ingredients.
Refrigerate before serving, if you can wait that long!
Apple Cinnamon Bars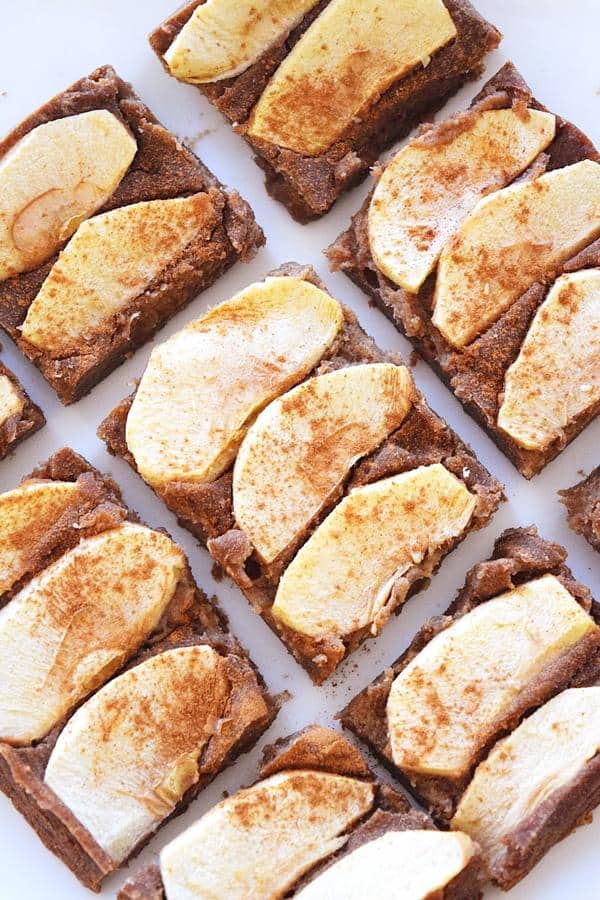 Don't these just look incredible! Would you believe they are made with chickpeas (garbanzo beans)!
Protein packed and bursting with flavor, these bars get the sweetness from the fruit and medjool dates. Blend and bake and you're set to go. Yummy!
Apple Pie Bread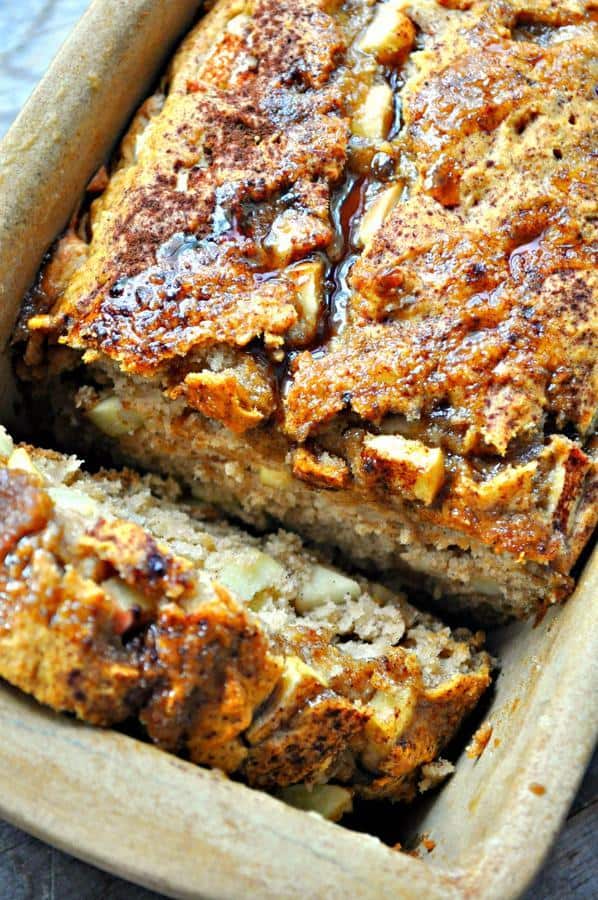 This recipe is free from refined sugar and I love how the author describes it; "This bread has apples and is vegan and refined sugar-free, so, it's basically a salad"!
I love sweet bread, and this is one of the best. Applesauce, maple syrup and delicious apple pie spice are just a few of ingredients that make this wonderful treat.
Apple Crisp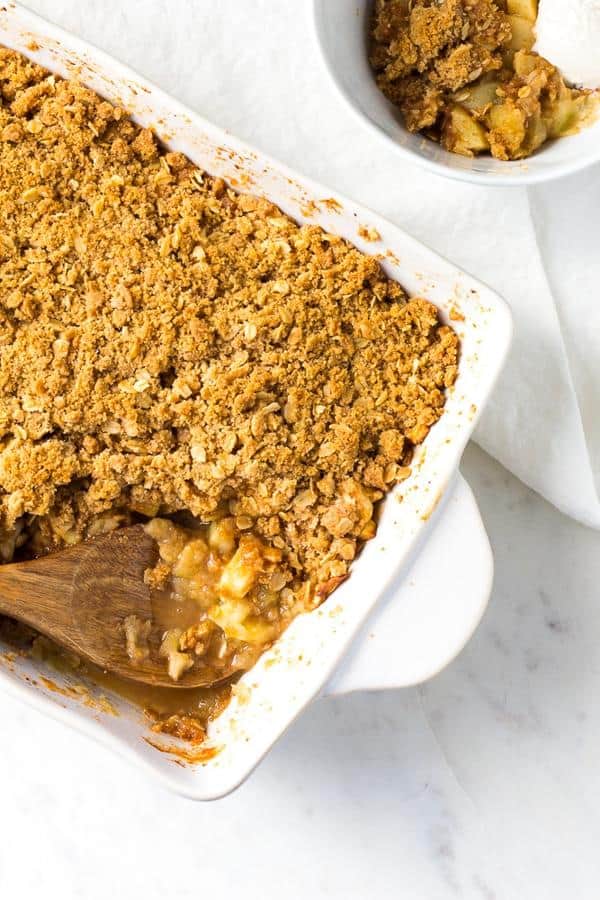 This is a desert, no doubt about it. Although it's so good, would it be bad to have it on its own? Like, an entrée?
The recipe page has everything you need, great photos and super easy instructions. Which non-dairy flavor ice cream will you serve with it?
Ginger Apple Crostata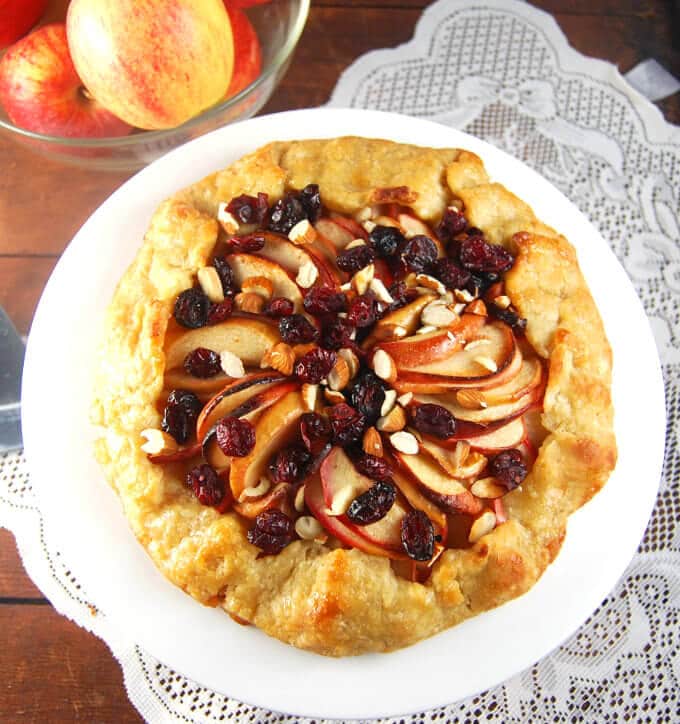 If you've never made a crostata before, you've definitely been missing out!
Don't be daunted by the delicious crust, the recipe page has all you need and will guide you every step of the way. Absolutely luscious!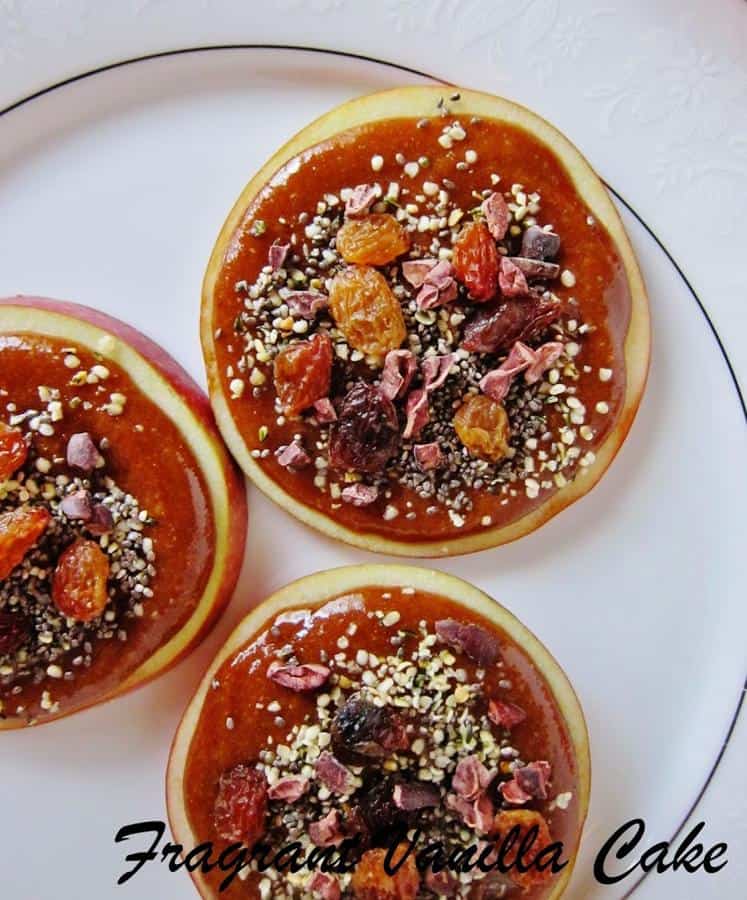 If you're into super foods or you're looking at incorporating more raw food, this is the one for you.
Nothing but nature's goodness in these babies! Guilt free are the magic words!
Hearty Apple Spice Baked Buckwheat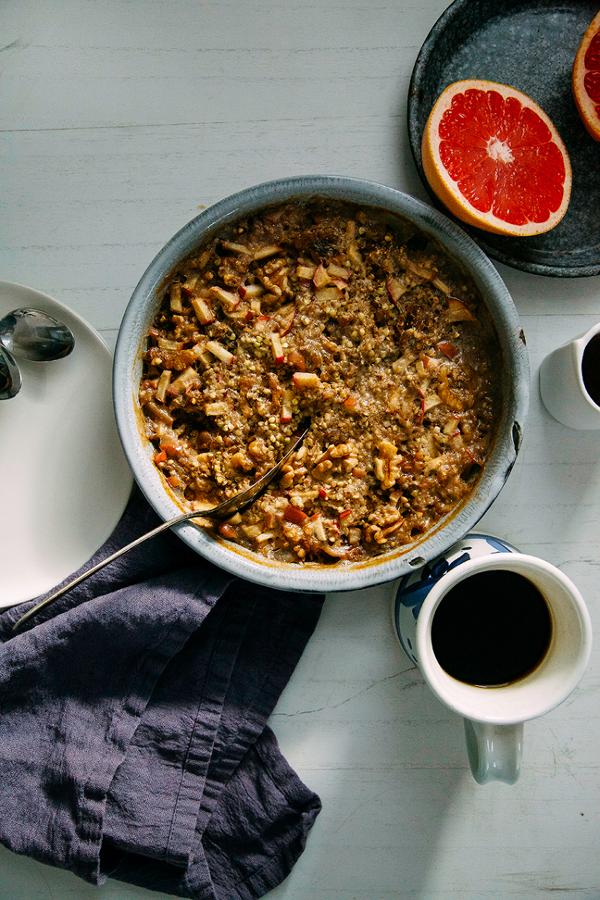 This is one of those super yummy dishes you may see in a fancy hotel for breakfast.
Pure ingredients such as walnuts, apples, ginger and more. A real treat and very special indeed.
Apple Roses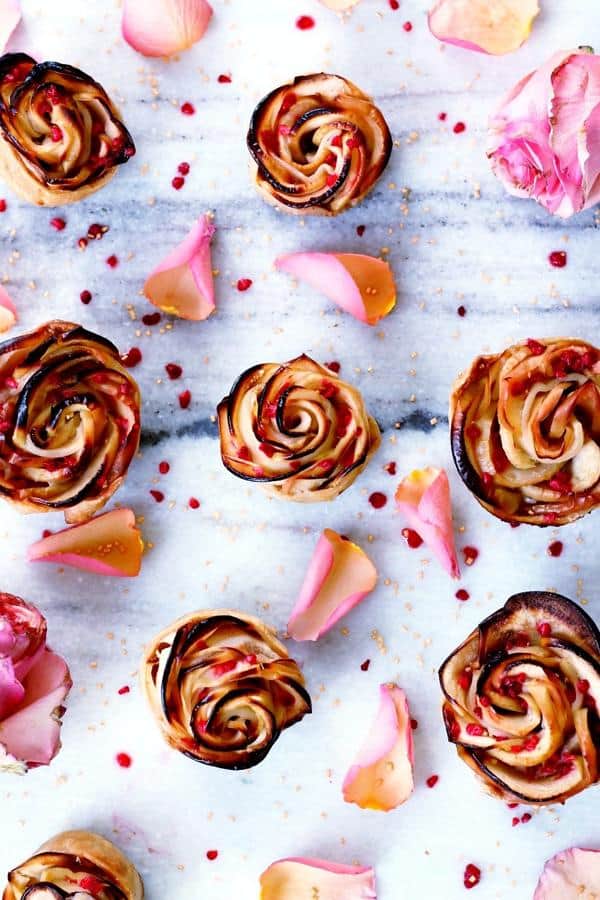 I bet the first thing you're thinking when you see the photo is, 'I can't do that!' Well, you can!
Perfect for a party or any type of celebration. You'll be making these flowers like a pro in no time. The instructions are very clear and easy to follow. Best of all, they're yummy!
Apple Cranberry Sauce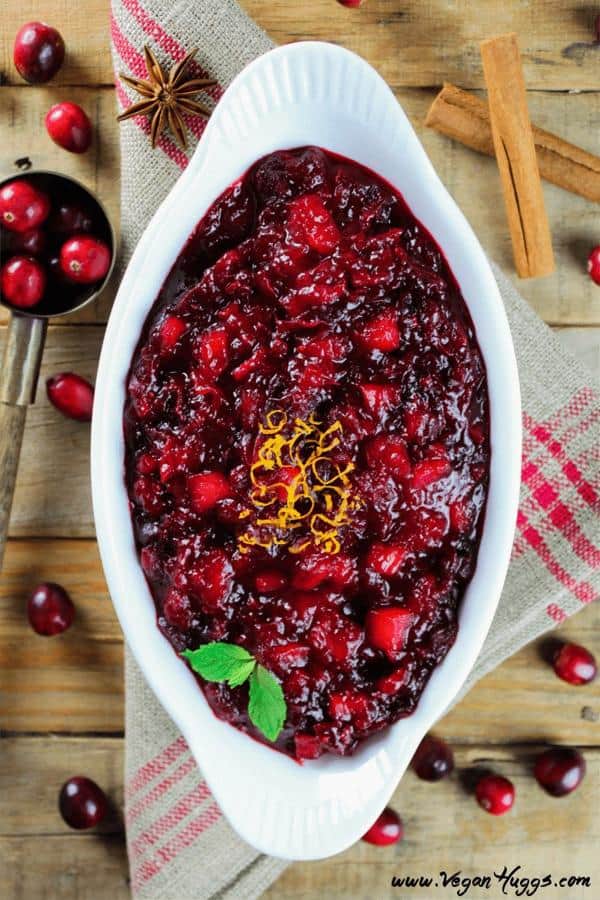 I know, I know. Why make this at home when you can just buy a jar from the store? Answer: wait until you taste it.
Store-bought Cranberry sauce is extremely convenient and certainly will do at short notice. But on those special occasions when you want to go that extra mile, look no further.
Apple Spice Compote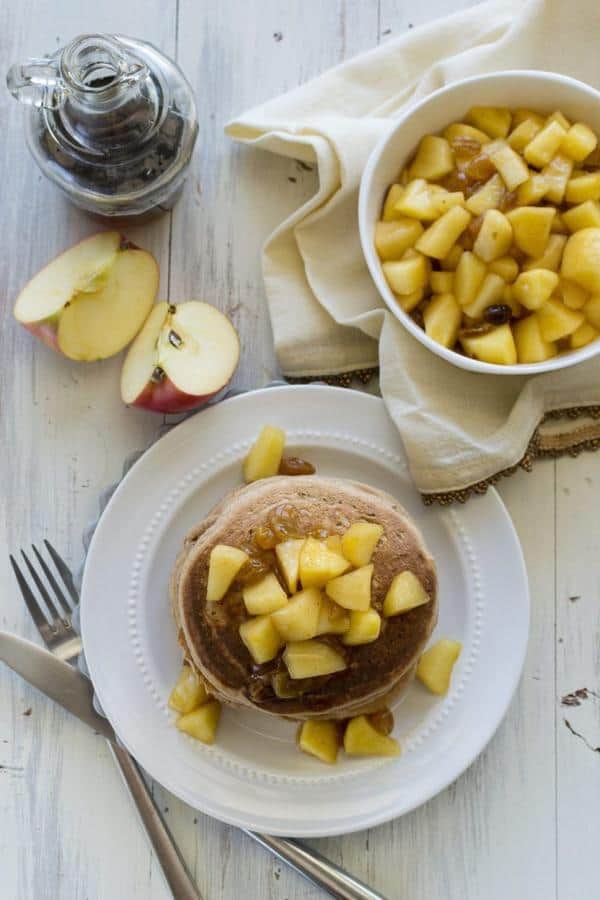 This makes the best compote ever!
One of the easiest dishes of this type I have seen, it's so simple and best of all, so delicious. On pancakes, on toast or just straight up. How will you eat yours?
Apple Lentil Salad
I never knew apples and lentils go so well together!
This may look complicated, but you must check it out. It's so easy and because of the lentils, super satisfying. Incredibly healthy and bursting with flavor.
Spicy Apple, Almond, Kale and Chickpea Stew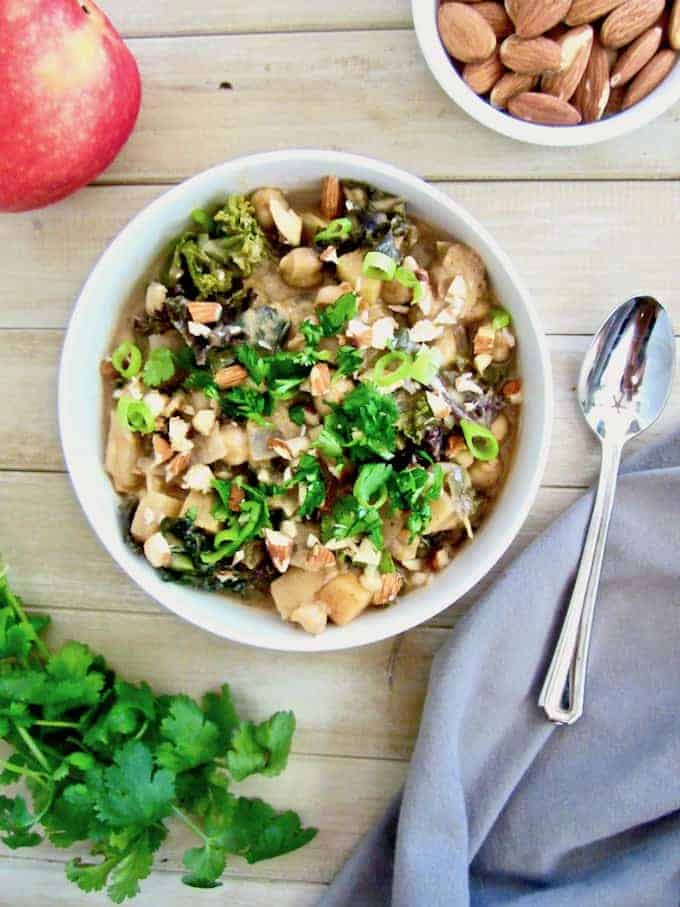 Would you believe there are only nine ingredients in this hearty stew!
It's both savory and sweet and there's the slightest hint of spice in every bite. Packed with protein and contains no added sugar or oil. Perfect!
Apple Basil Smoothie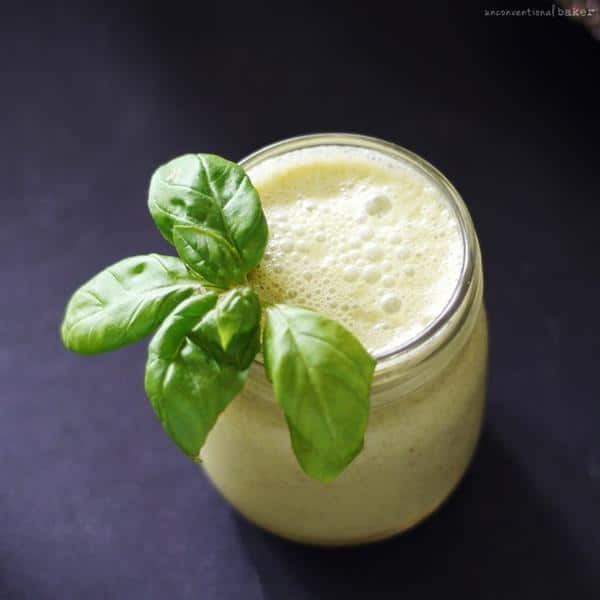 The secret to a great smoothie is a great recipe.
So many times we throw random things into a blender and hope it comes out okay. That's not how it's done.
You just need a handful of great recipes and you're good to go. This one should be on your list!
Incredibly Easy Apple Tarte Tatin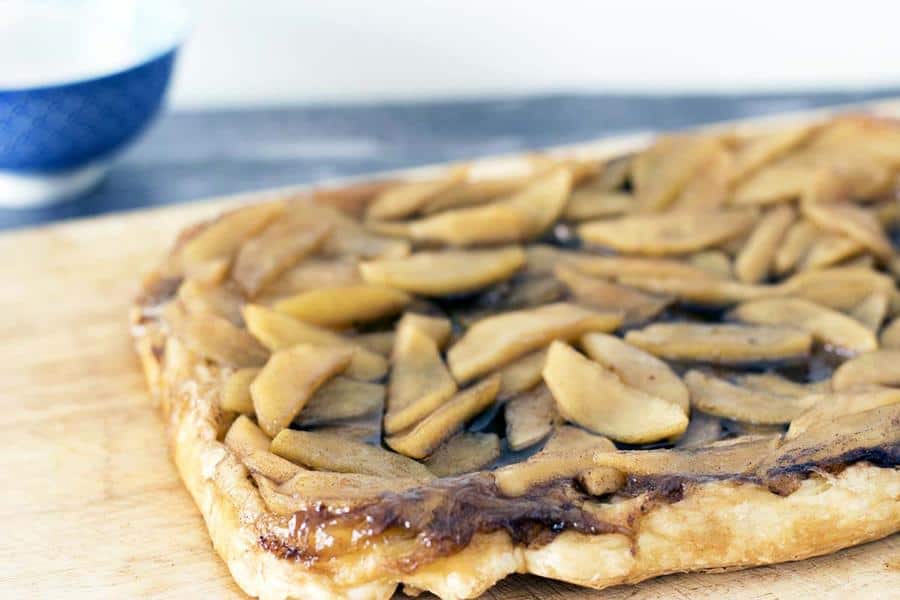 This isn't just incredibly easy, this is incredibly tasty as well!
This traditional French dessert usually made with truckloads of butter and sugar. Not here! All the flavor without all that. The best has been improved!
Apple Sausage Mac and Cheese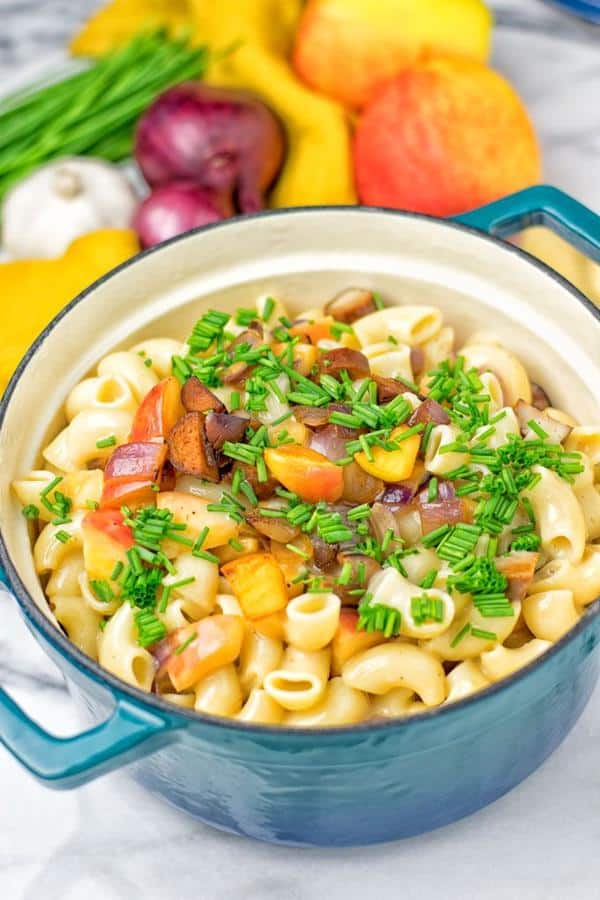 Florian from Contentedness Cooking makes the best recipes! They are all gluten-free and every dish has only six ingredients or less.
A vegan mac and cheese with plant-based sausage is a hearty dish. The apple adds freshness as well as a wonderful texture. You're going to love it!
Raspberry and Apple Vanilla Breakfast Compote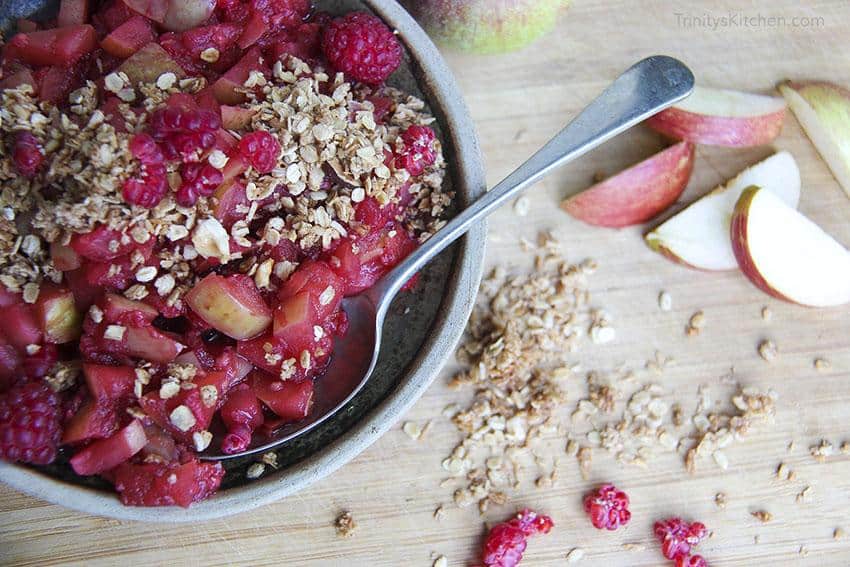 Sometimes if you're looking for a super healthy breakfast, you're still left a little hungry after. Not with this!
Beautifully fruity, literally bursting with flavor and you can taste the ginger and hint of coconut sugar in every mouthful.
Apple Nachos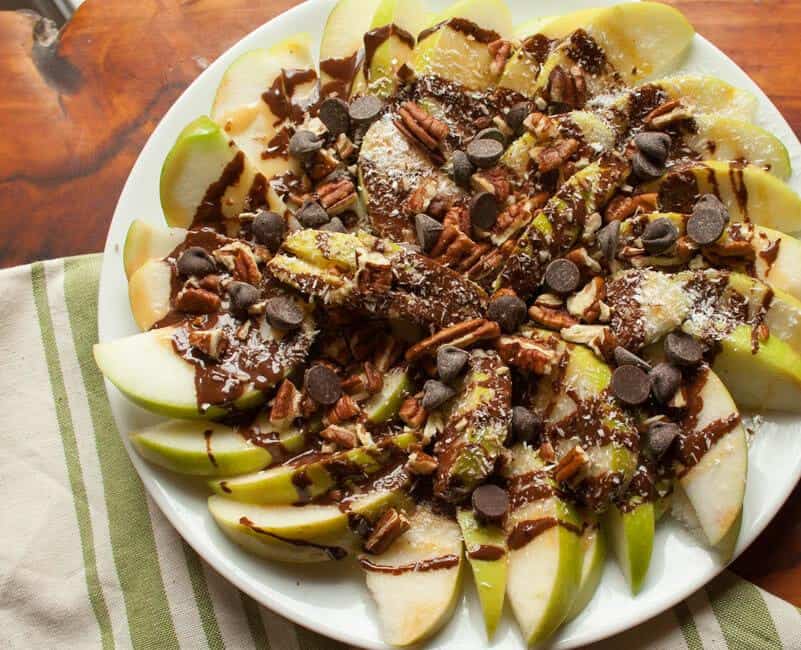 That's right, use sliced apples instead of nachos. If this sounds boring, you need to check the recipe because it's not!
Super healthy and if you have a sweet tooth, this has got your name all over it!
Rustic Raw Apple Cream Tartlets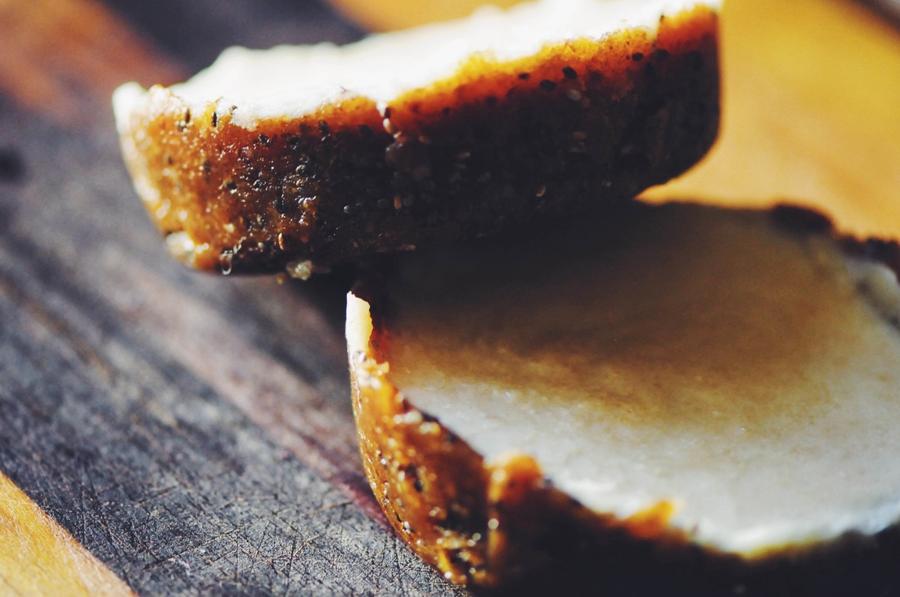 These raw tartlets are not only visually appealing, they also taste amazing. You won't believe these little treats are actually good for you!
Start with a date, walnut and chia seed crust, then fill with a creamy blend of apples and coconut oil. Simple, raw, and downright delicious. It doesn't get any better than this!
Apple Cinnamon Crepes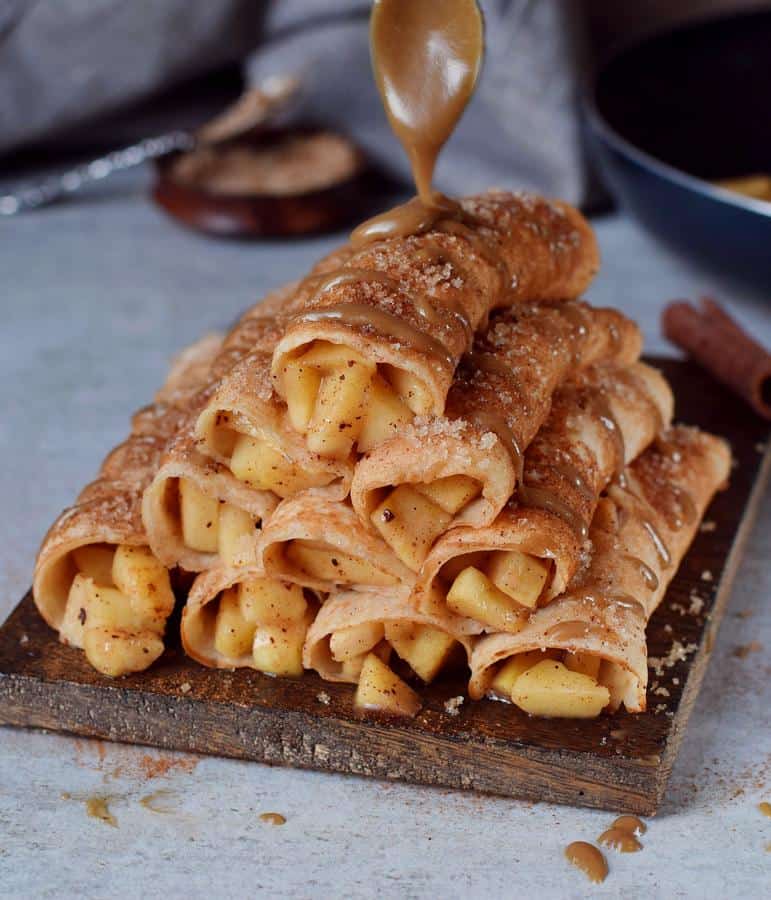 This recipe is so delicious I don't even know where to start.
The crêpes are so easy to make and delicious in their own right. Add the apple cinnamon filling and you have a match made in heaven. Quick, easy and healthy!
Apple Cinnamon Sugar Donuts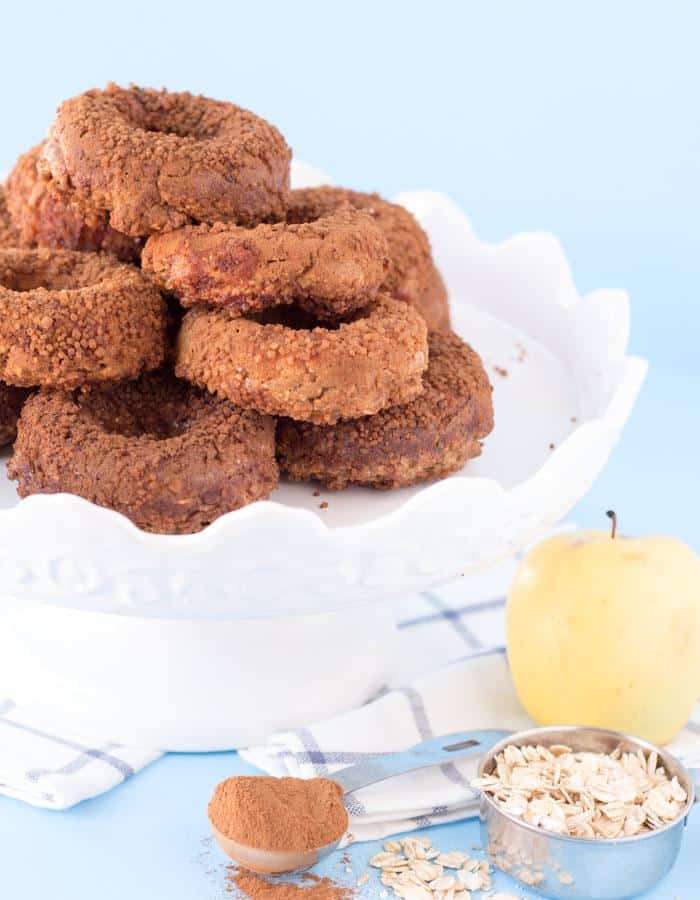 I think we all secretly love donuts, but we all know they're unhealthy. Think again!
These donuts are gluten-free and best of all, baked not fried. They also do not contain any refined sugar, but they are made with wholesome ingredients. Enjoy… I did!
Apple Pepper Salad with Sweet 'n' Spicy Cream Dressing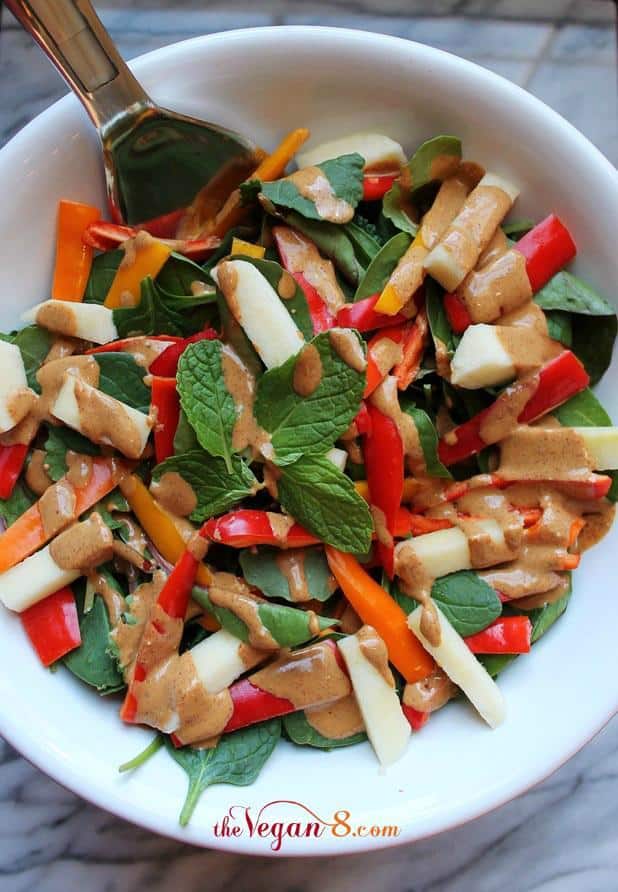 This salad is perfect for when you have some leftover salad in the fridge that needs eating.
My favorite part of this dish is the sweet and spicy dressing. It's unique, easy to make and you'll definitely be using it on other salads as well!
The Easiest Apple Galette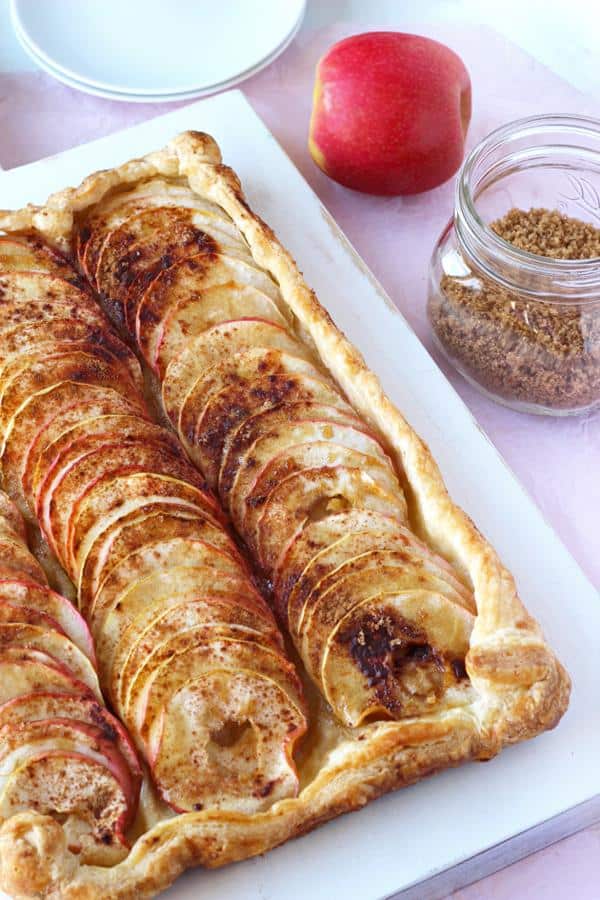 The recipe description is totally accurate, it really is so easy!
Once made with so little effort your friends and family will ask you which store you bought it from! Super tasty. You'll probably need to make two!
Apple Arugula Salad with Cinnamon Roasted Chickpeas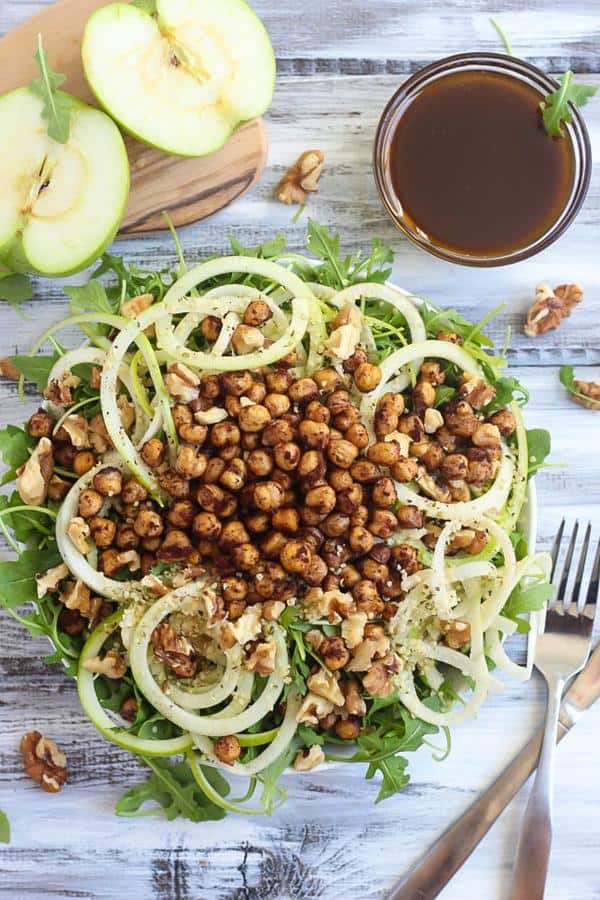 When I first saw this title, I was struck by how unusual it was to see all these foods together in one dish. Apple, arugula and chickpeas, roasted with cinnamon?!
You know, this is a fantastic combination and you literally have to try it. You'll be sold in the first bite. Perfect for yourself or if you want to impress someone with a unique dish.
Apple Mint Smoothie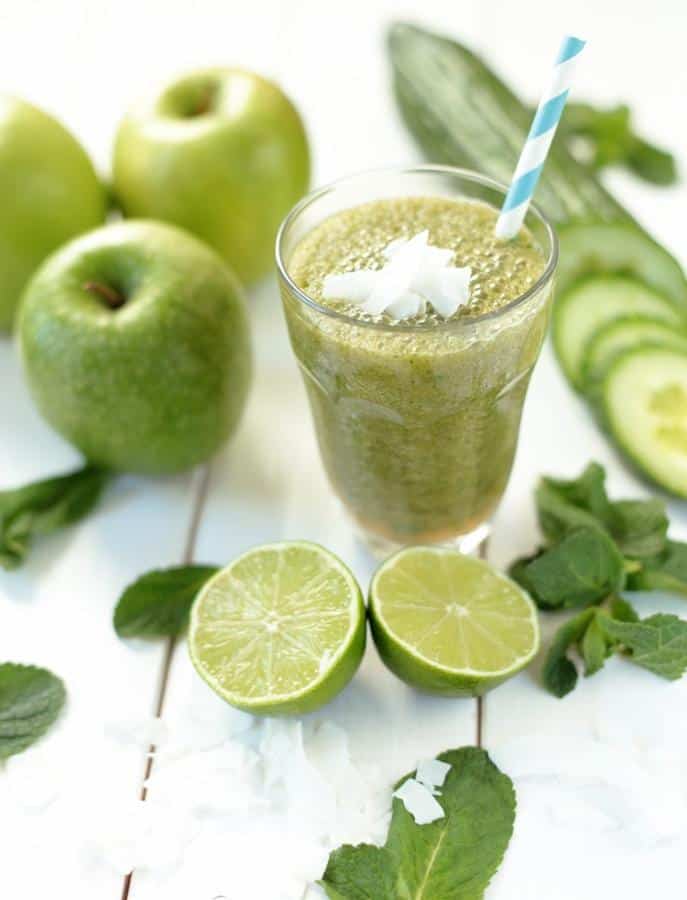 Whether you're on a health kick or you just want to try a great smoothie, don't pass this up!
A delicious alkalizing smoothie made with fresh ingredients. The lime juice gives it a great zesty kick without being overpowering. I love it!
Apple Walnut Quinoa Breakfast Bowl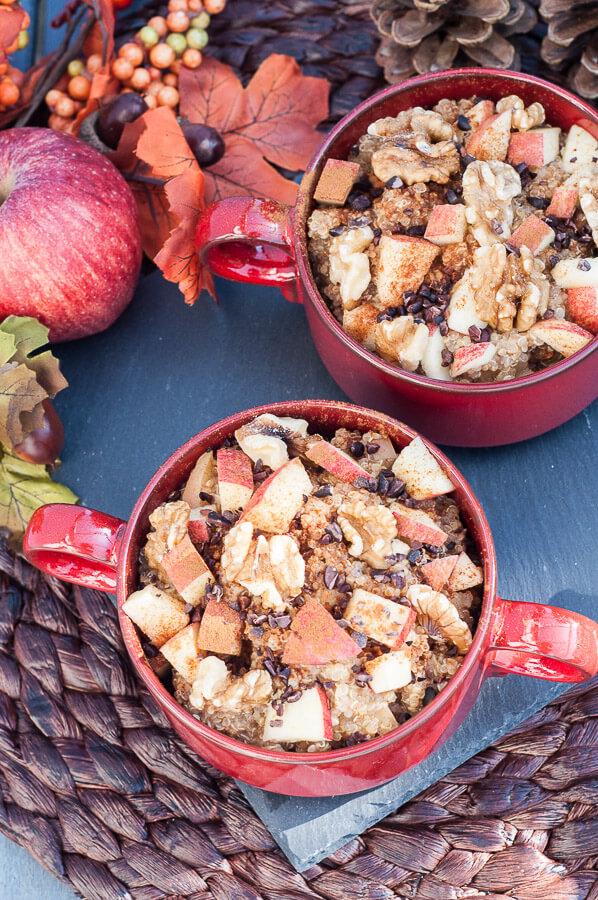 If you've never thought of quinoa as breakfast before, this would be a great place to start.
This breakfast bowl is so easy to make it's ridiculous! The apple provides a refreshing moist taste and walnuts always give great texture. Delicious.
Apple Pie Smoothie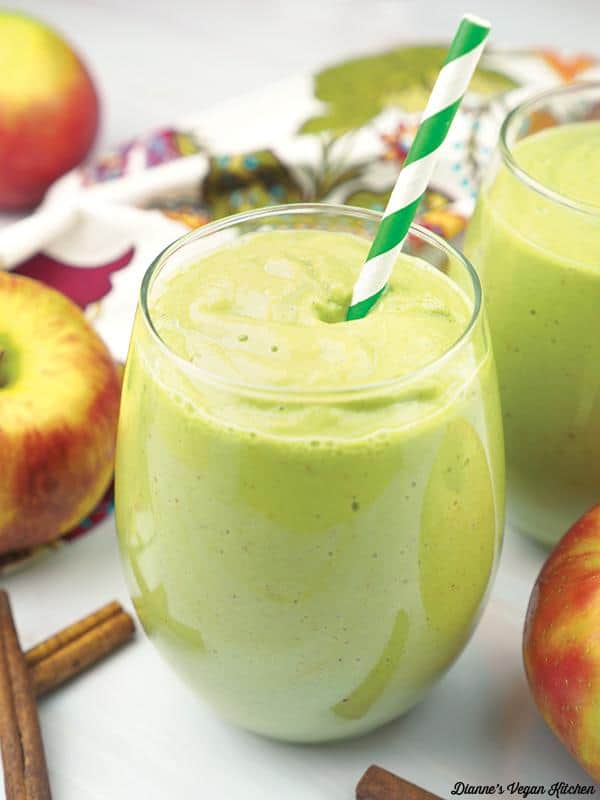 I love this smoothie! Surprisingly, it's avocado-based which works really well.
With ingredients such as ginger and cinnamon with a little maple syrup, you can guess this is going to taste great. Perfect start to the day!
Smoky Apple Baked Beans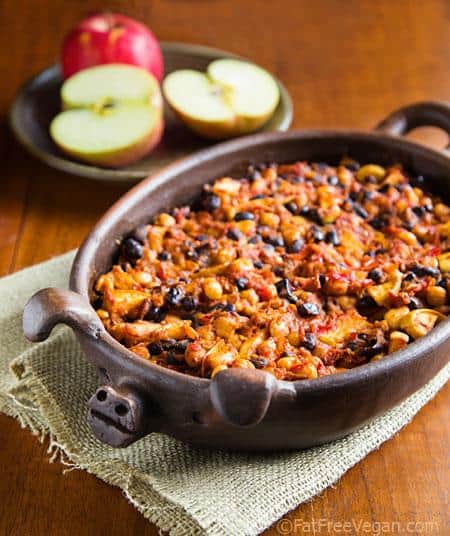 This is one of those recipes where once you try it, you'll never go back to the original.
Baked beans just got better! We have bell pepper, garlic, chickpeas and so much more in this easy to make recipe. So delicious and hearty, it's great on its own or serve with rice.
Pan Seared Apple Almond Cake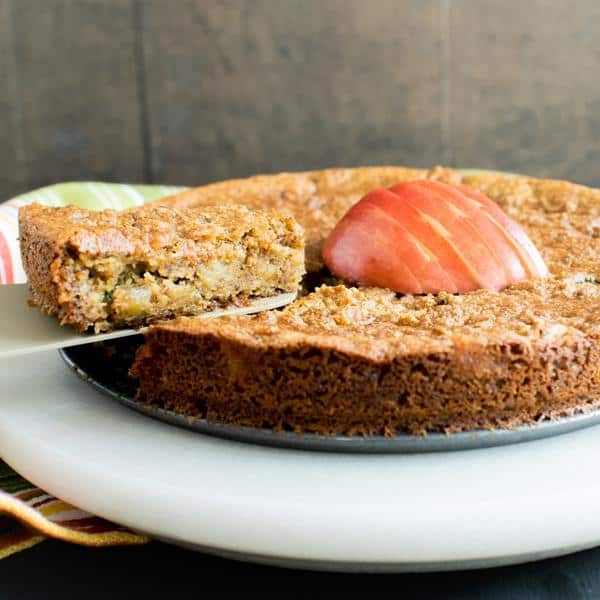 This is a seriously amazing cake! The instructions are easy and the ingredients simple.
I was surprised how few ingredients there were in this. One of the few cakes where you can serve warm as well as eat after it has cooled.
Moist enough to eat alone or have with your favorite vegan ice cream!
Dutch Apple Dumplings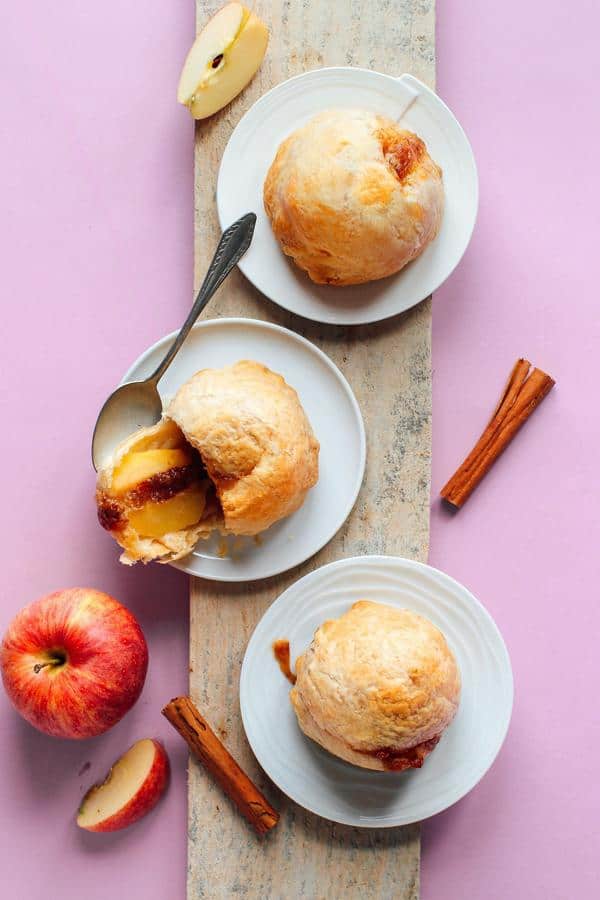 When I first glanced at the picture for this recipe, I thought this would be a little difficult to make. I was wrong!
Just a handful of ingredients and easy to follow instructions make these delicious warm apples filled with nothing but goodness, and all wrapped in flaky pastry! What more do we want?
Apple Pie with Coconut Oil Crust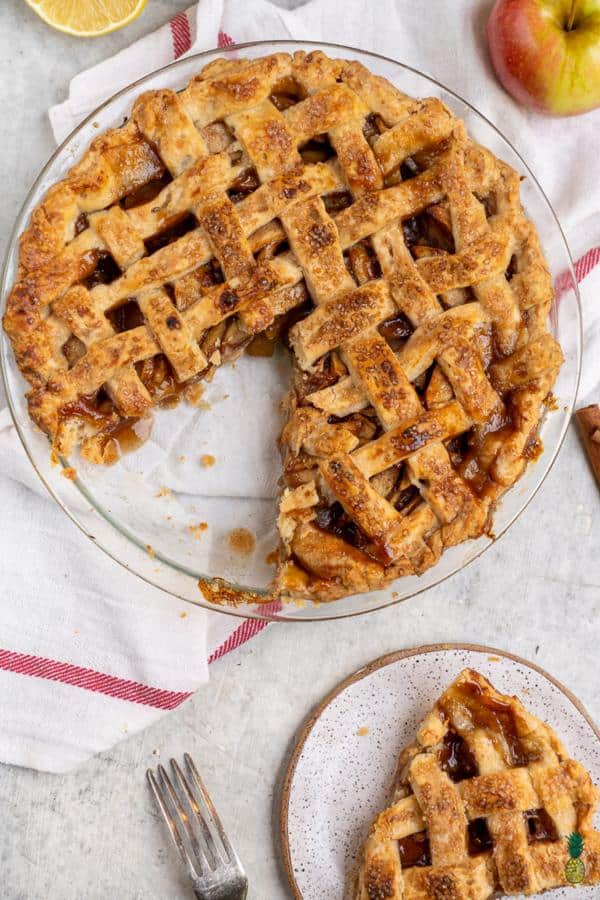 The title of this recipe intrigued me, coconut oil crust? Well, it's awesome!
Jasmine and Chris bring you an absolutely delicious apple pie. You're definitely going to use this recipe from now on.
It's familiar with a little unique twist which only adds to this classic. Awesome!
Homemade Apple Cider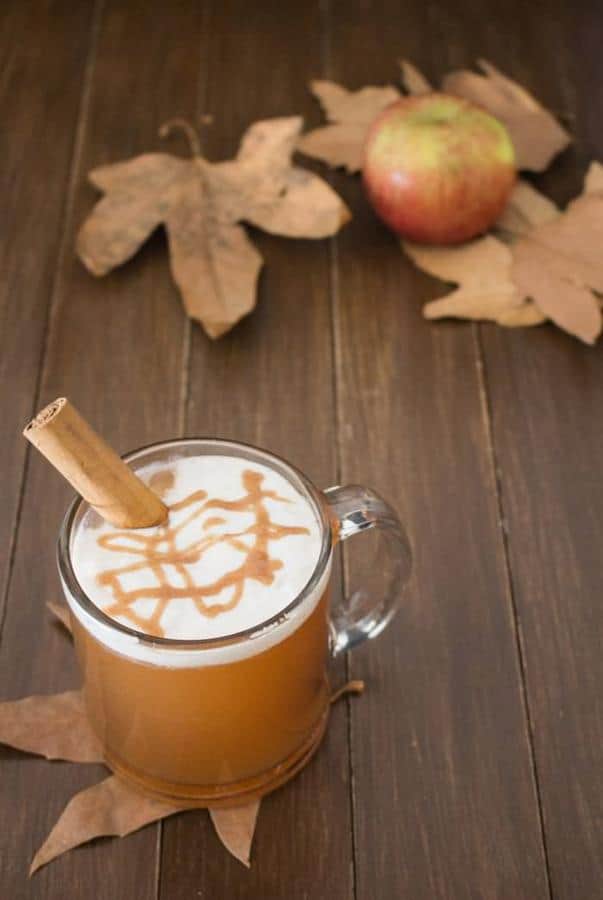 Normally when you make something like this, it's filled with a truckload of sugar. This recipe changes all that!
Simple ingredients bring you this delicious cider perfect for the holidays. Warming with a hint of vanilla and cinnamon in every step, you simply can't go wrong!
Spiced Apple Crumble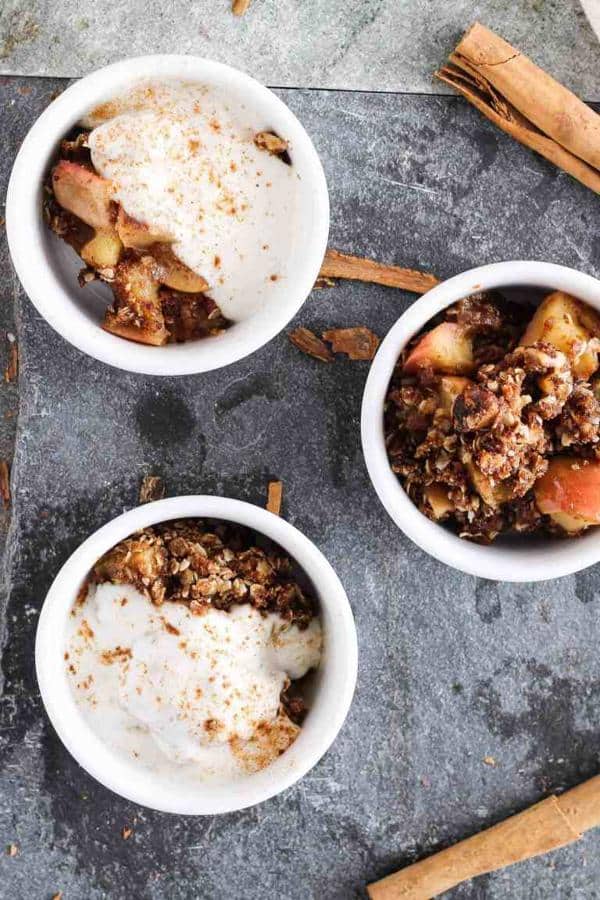 Apple crumble is always one of my favorites when I was a kid, so I was excited to see this.
Easy to make, this treat is perfect for the holidays or any time of year. Cinnamon, ginger and all the favorites are included, you're not missing out on anything. You're going to love it!
Lattice Apple Pie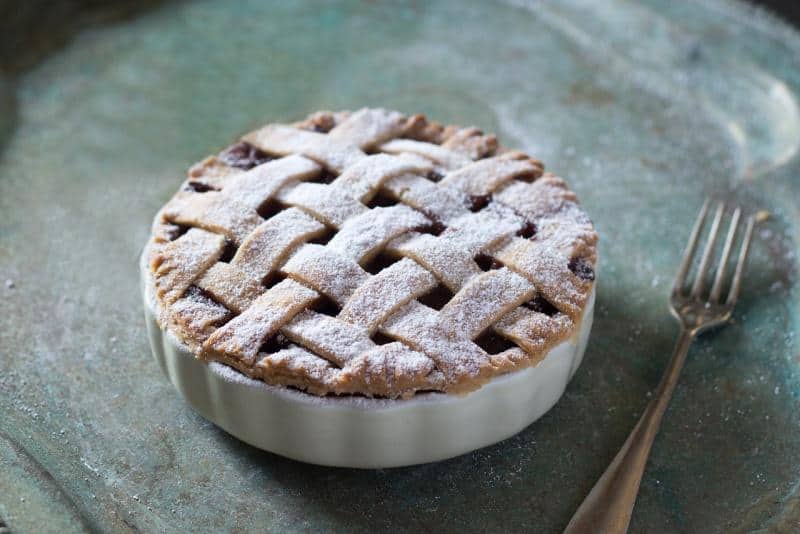 The perfect comfort food for the Fall.
The pastry is home-made and so simple you'll probably never buy store-bought again. The filling is simply apples, raisins and just two other ingredients. Too easy not to make!
Chocolate Dipped Apple Slices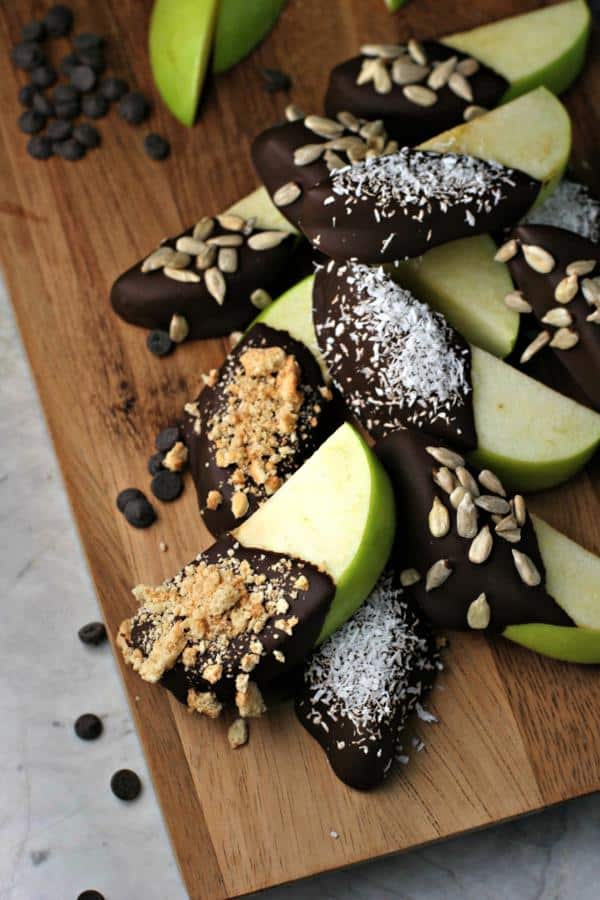 Whether you make these yourself or you get the family involved, these are fun to make and even more fun to eat.
The recipe couldn't be simpler! They taste great and super healthy. What sprinkles will you use?
Wrapping Up
At this time of year apples are everywhere.
They are good for you and you can never have enough recipes that include them!
We hope you enjoy this collection, if you have any of your own let us know your favorites and we'll be sure to include them next time around.
Enjoy!