We spoke about them when putting together our most talked about roundup and since then, we had a few people asking for more leek recipes.
Here we have 31 recipes dedicated to this fantastic vegetable.
It's cheap, delicious and healthy.
Let's get cooking!
Lovable Leek Recipes
Tarte Flambee with Leek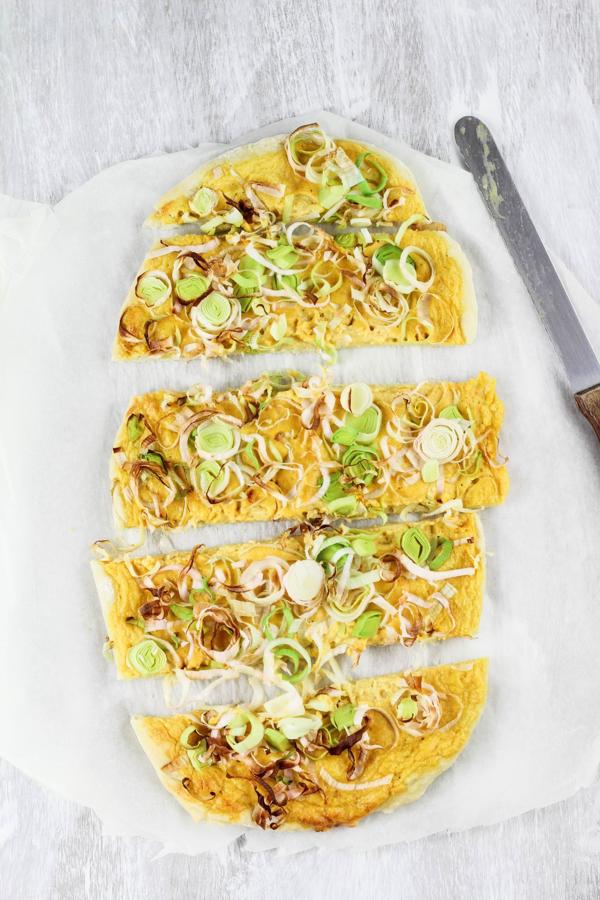 This recipe may seem like it's a big deal, yet the opposite is true!
You can really enjoy leeks here in every bite, if you're already a fan of leeks, you simply have to make this!
Leek Quiche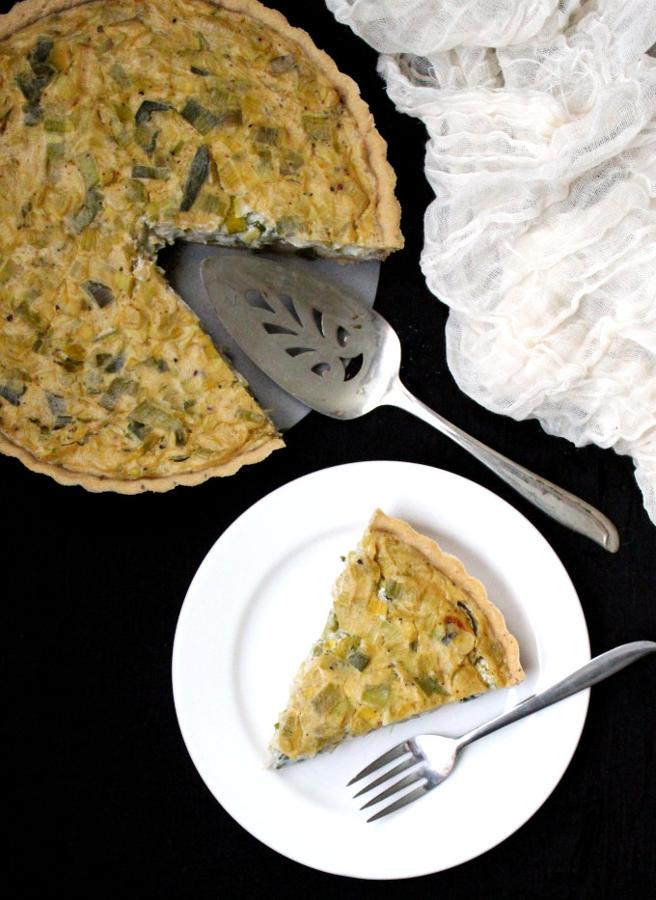 When I see recipes like this, I just love it!
Not only are great plant-based quiche dish, but add the leeks, and it's even better than you can imagine.
Fava Bean and Caramelized Leek Hummus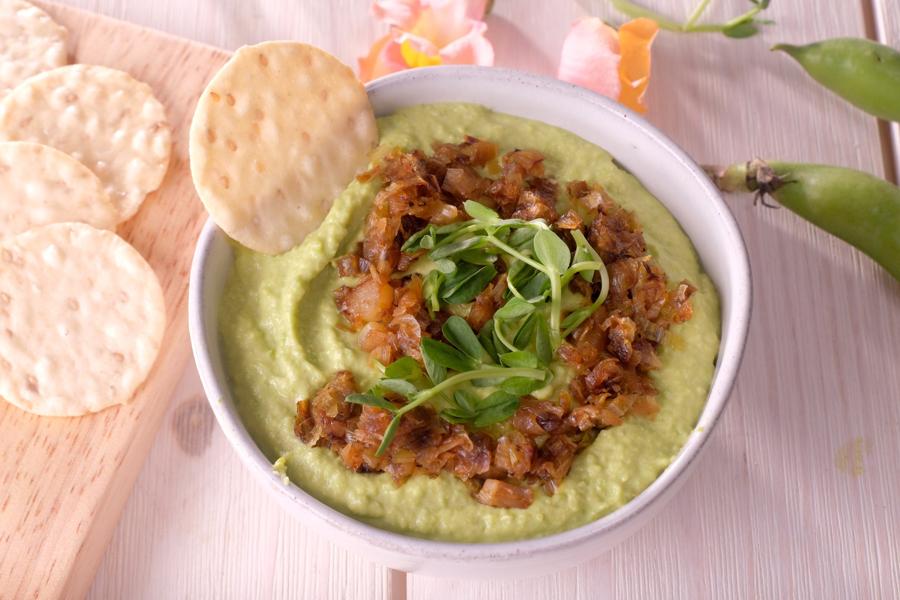 Now, I really love this.
One of my favorite hummus variations is caramelized onions. The downside to eating this is, it can be very overpowering.
This recipe tones it down as it doesn't have powerful onions so no need to worry when mixing with friends. Above all, it's delicious!
Leek, Fennel, Apple and Walnut Soup with Turmeric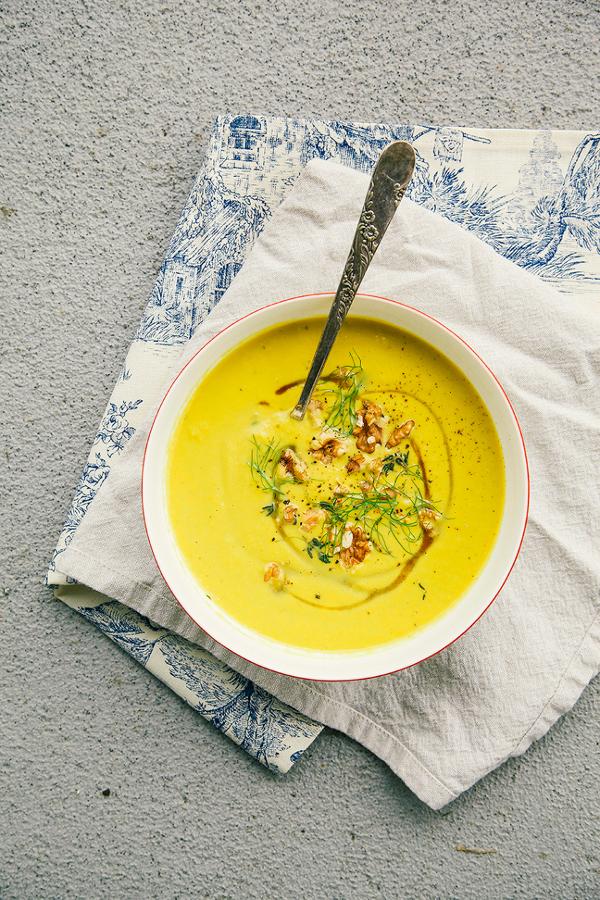 This is an incredible soup!
Yes, it's easy to make and super healthy. However, it's delicious and extremely comforting and warming.
I'm not a big soup person, but if anything is going to make me one, it's this!
Deep Dish Leek Pizza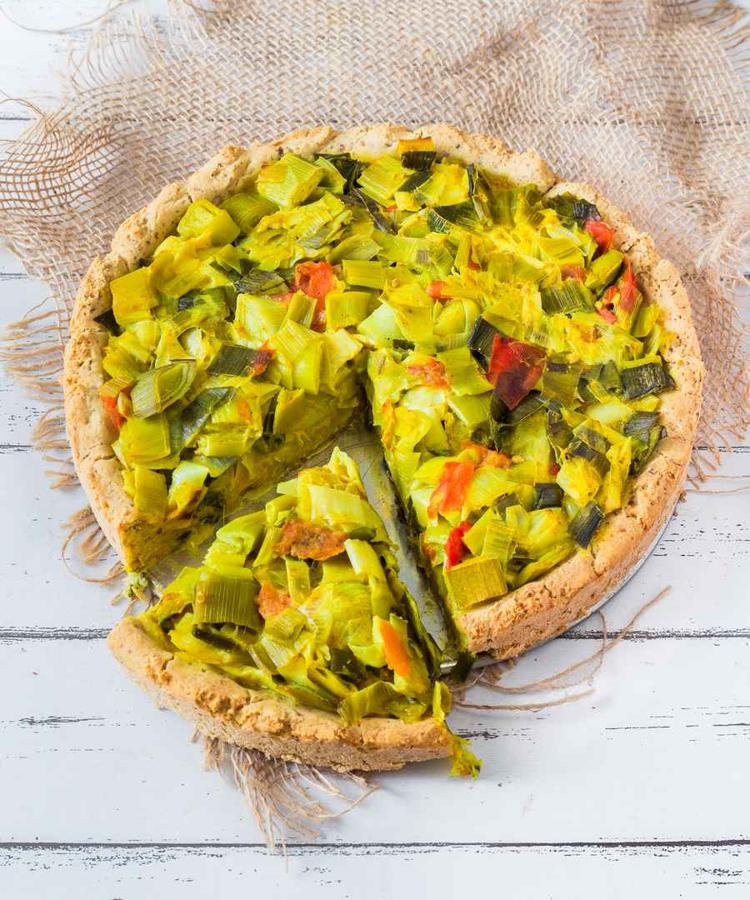 Trust me on this, it may not be what you expect a pizza to look like, but it's awesome!
Get your pizza fix with this super healthy and easy to make gluten-free pizza.
Oil-free, this deep pan pizza is perfect for any occasion. You're going to love it and that's a VegByte guarantee!
Creamy Artichoke, Leek and White Bean Hummus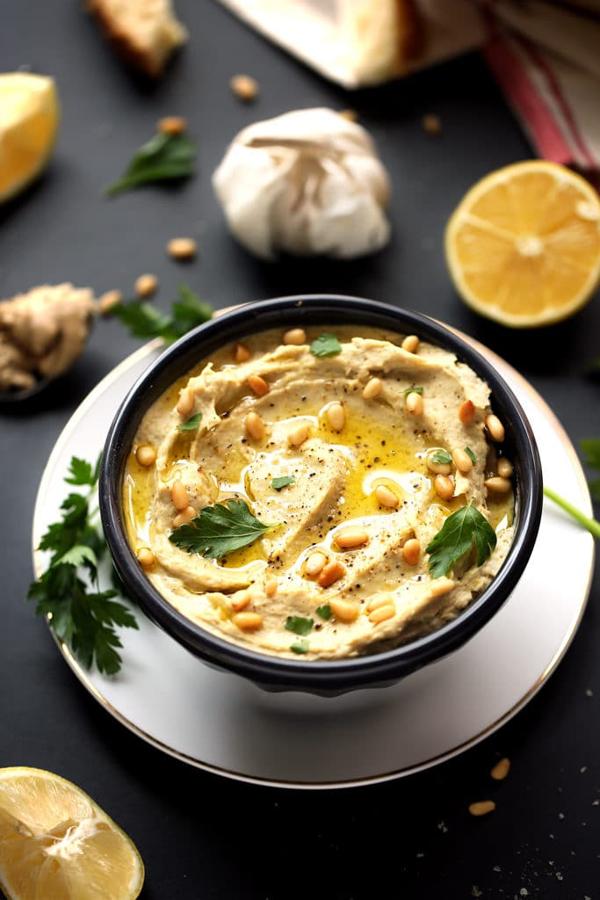 The first time I had a dip with artichokes was in Arizona and I have never forgotten it.
This brought all those memories back, White bean hummus with leeks gives it that beautiful mild onion flavor.
Easy to make and will challenge the number one spot for your favorite dip.
Creamy Asparagus and Leek Soup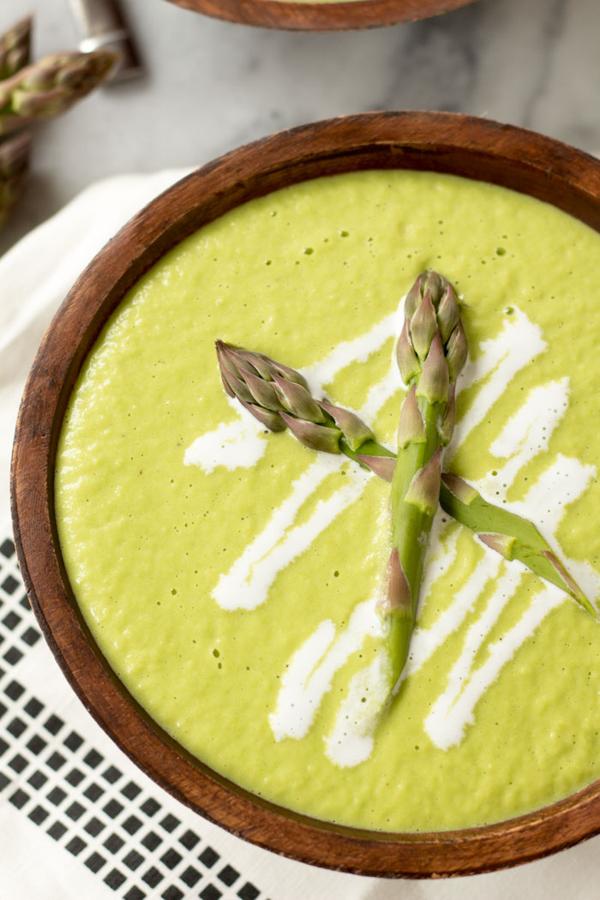 If you're an asparagus fan, don't pass this up!
I had no idea leek went so well with asparagus!
Just seven ingredients is all you need to make this beautiful dish. I must admit, I was tempted not to blend at the end and just eat it as it was. Delicious!
Leek and Beetroot English Winter Soup Recipe with Garden Herbs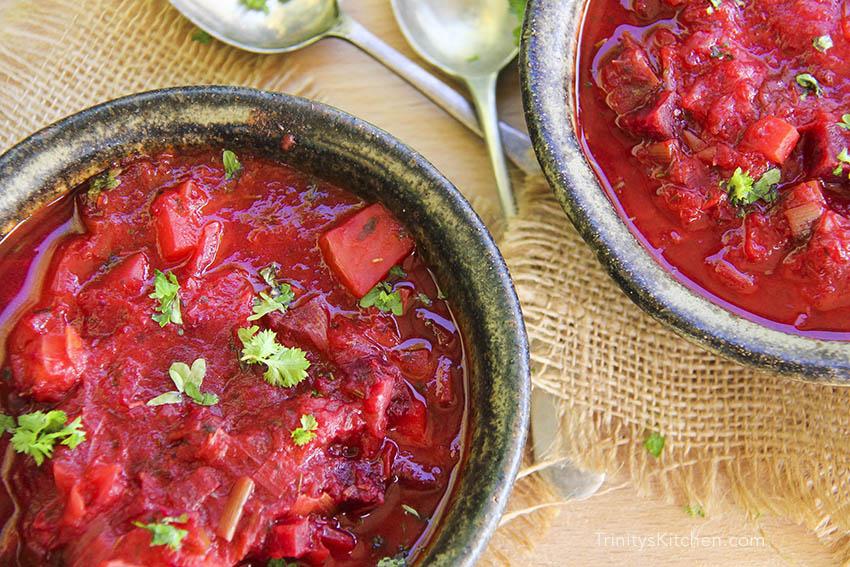 As the colder months start closing in, we need recipes just like this to warm us.
The beets provide not just the flavor but, of course, a deep vibrant color.
It's so good, I'd be tempted to serve this over rice! However you eat it, you're going to love it!
Easy Stuffing with Leek and Apples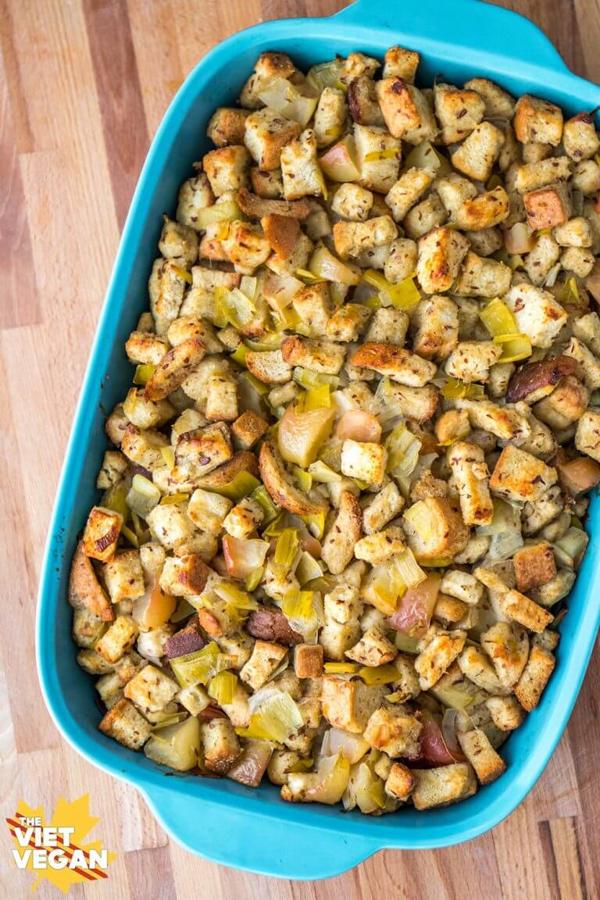 Is this stuffing easy? It absolutely is but it does have one problem.
I'm not just saying this, but I think it's too good to have as a side dish. Seriously, I mean it.
Give me a bowl full of this and I'd be as happy as Larry. Does anybody know who Larry actually is?
Simple Sweetcorn and Leek Soup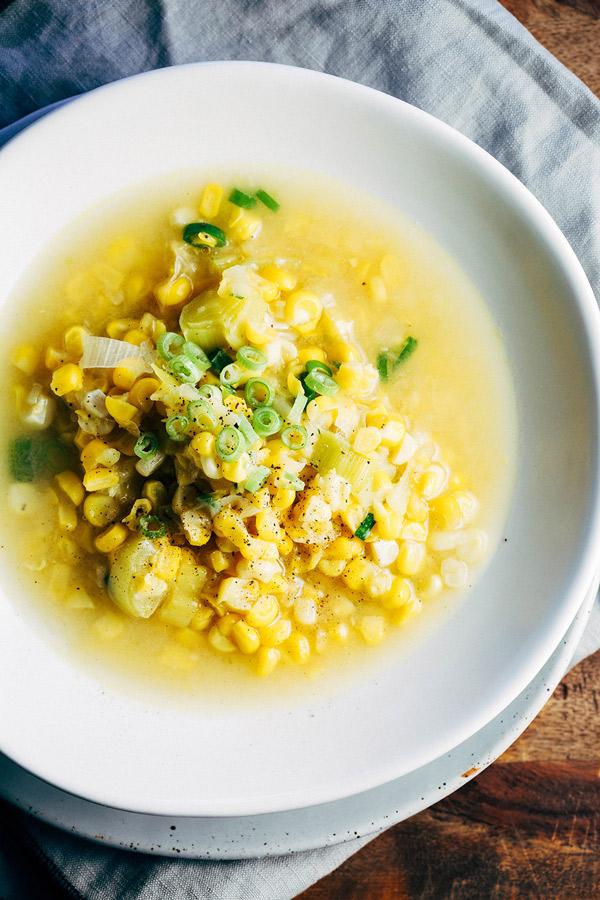 Sweetcorn is my favorite! I love it whether it's on its own, on the cob or the chowder!
This is a mixture of chowder and soup and it's totally stunning. Probably the easiest soup you're ever going to make!
Lentil and Leek Ragù with Sun Cashew Parmesan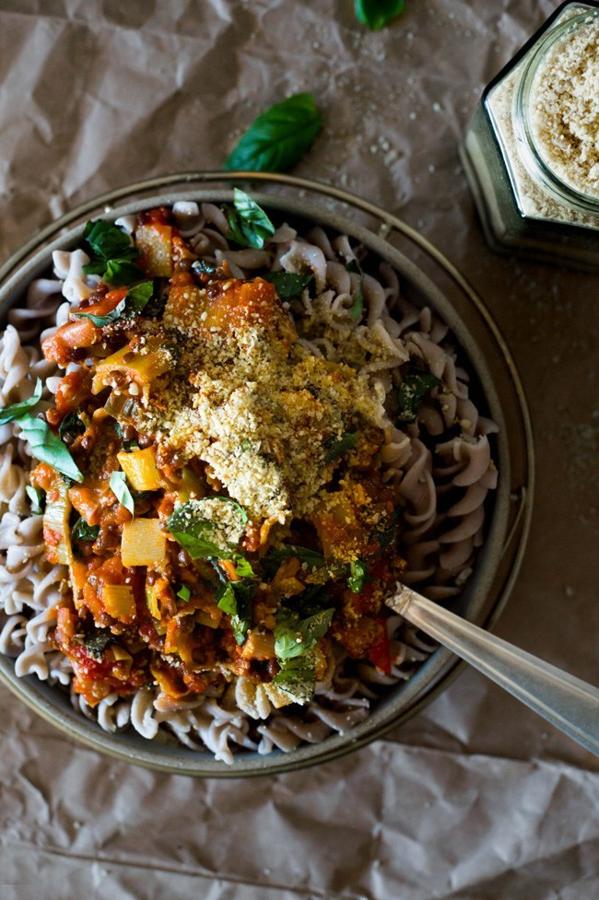 Now, this is a serious Ragù although it's extremely simple to make.
If you want more than just a plain tomato sauce to go with your pasta, take it up a notch with this recipe.
Leeks provide their own texture and subtle flavor while the lentil adds satisfaction and body. Lovely!
Bean and Leek Polenta Casserole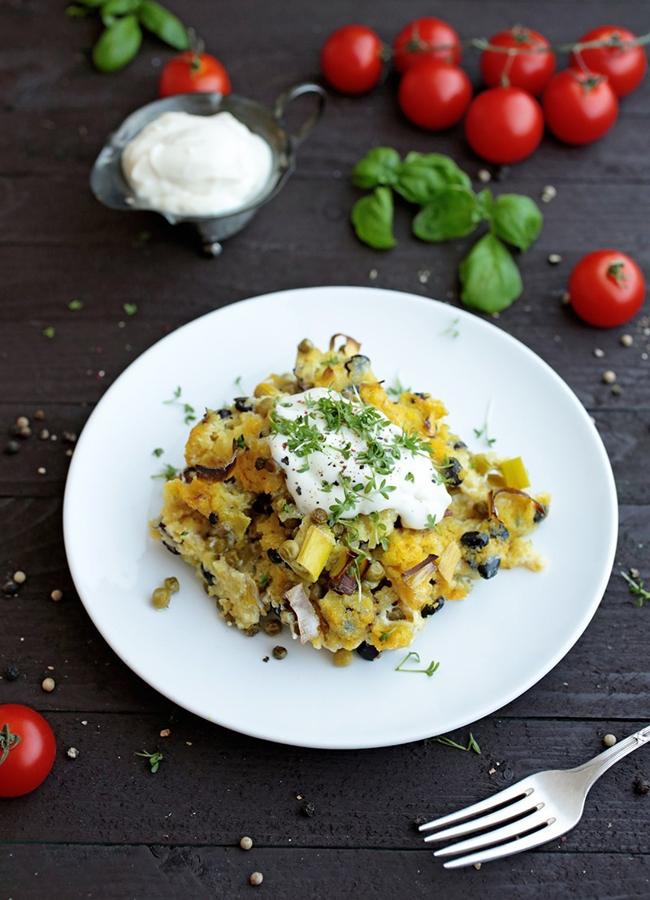 If you've never had polenta before, this would be a great place to start.
Comfort food at its finest in, what I call, a staple recipe.
The reason why I think this is such a good recipe is because it's so versatile. You can add any flavors you like, it keeps as leftovers and reheats easily but above all, it's delicious!
Leek Polenta with Roasted Chanterelle Mushrooms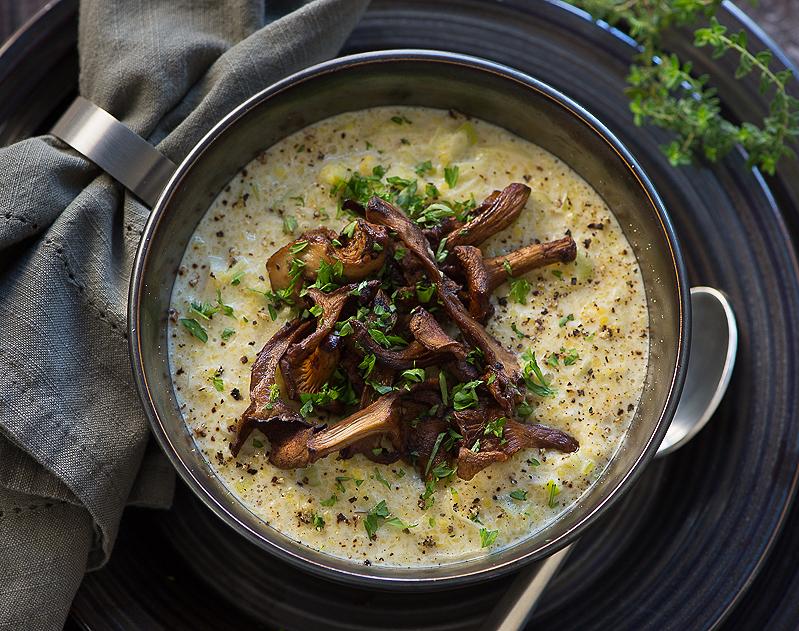 If you're looking to impress someone, this could be just what you need.
It's one of those recipes that look amazing, no matter what your cooking experience.
The taste? Out of this world!
Kale and Leek Pesto Pasta With Tofu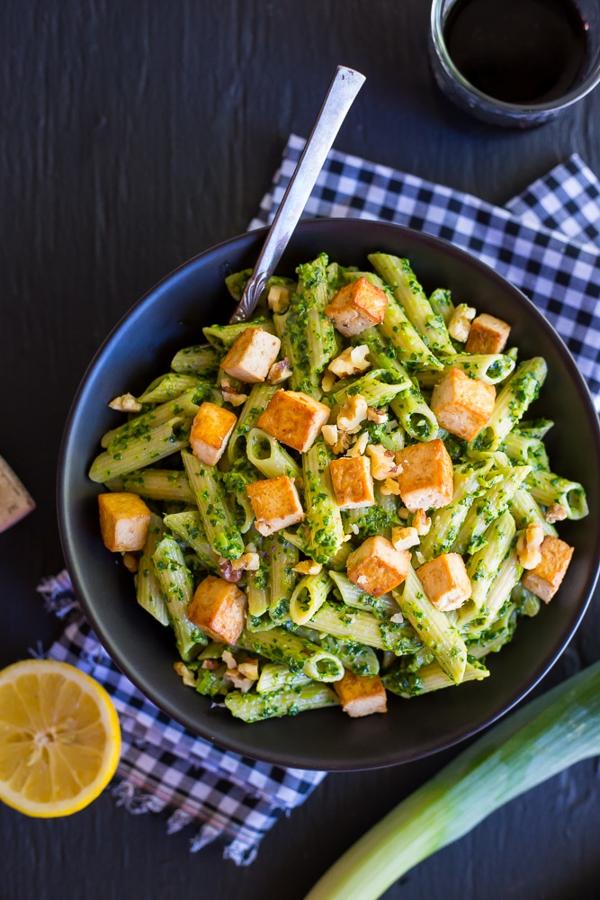 I love pasta salads. They are the ideal pick-me-up on a busy day. They're so easy to make ahead of time and keep in the fridge.
This pasta salad has the addition of kale and leek pesto, which makes it burst with flavor. It's so fresh and green! Who doesn't love a good pesto? It's one of my absolute favorites, and this recipe will move right into the top of my go-to list.
You can make this in under 20 minutes, and it's amazing hot or cold. What's not to like?
Roasted Garlic and Leek Soup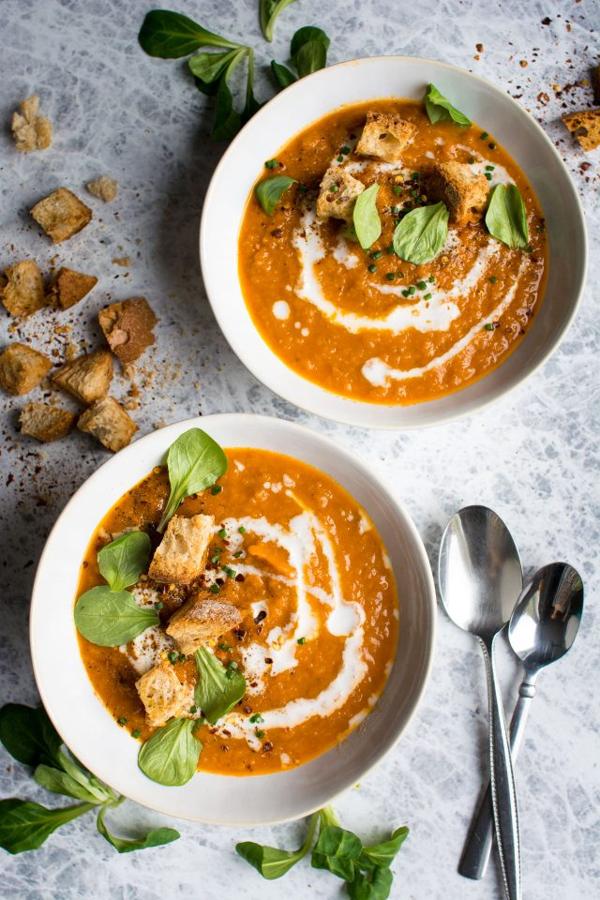 What sold me on this soup was the roasted garlic, that's me being honest as I'm supposed to be focusing on the leeks!
Easy to make and super healthy, this dish would be perfect when the colder weather starts closing in.
Cauliflower Leek Casserole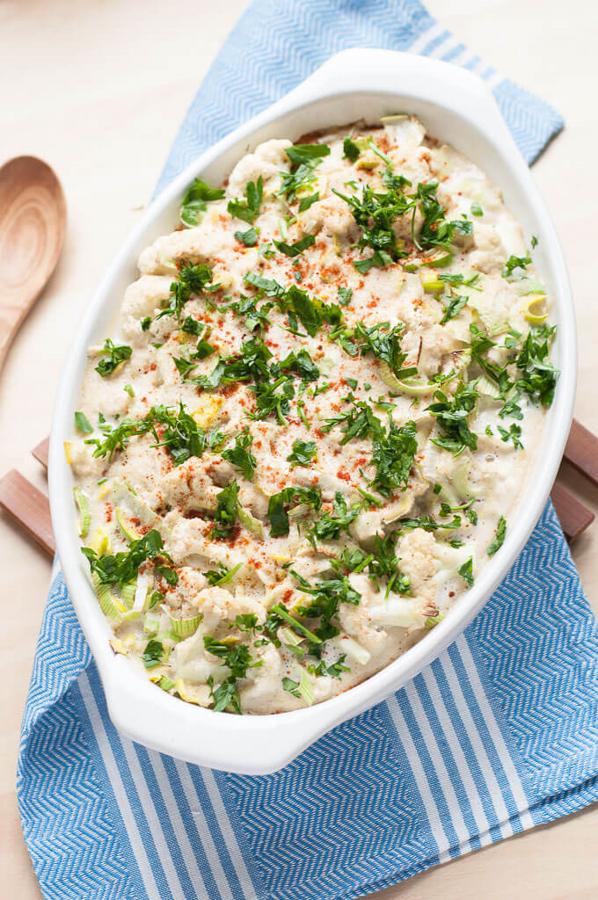 Casseroles are my favorite!
You just put everything in the oven, and within 40 minutes it's ready!
The garlic cashew sauce really is the star of the show blending all the flavors and textures together!
Mushroom and Leek Risotto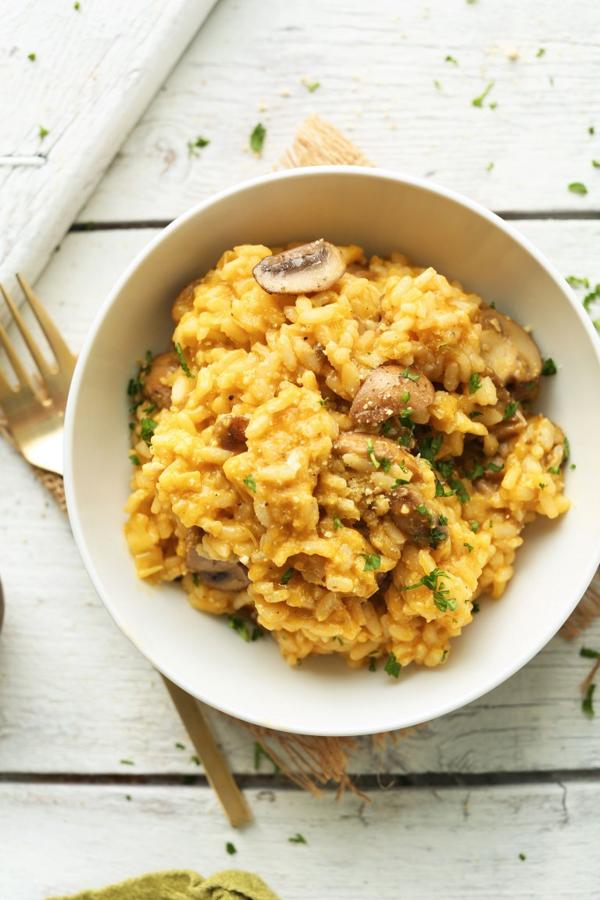 Having Italian parents, we ate risotto a lot and I love it.
All risotto dishes are versatile, and this is no exception. If you're not keen on mushrooms, simply swap out something else.
Comforting and totally satisfying, you can never go wrong with a dish like this.
Potato Leek Soup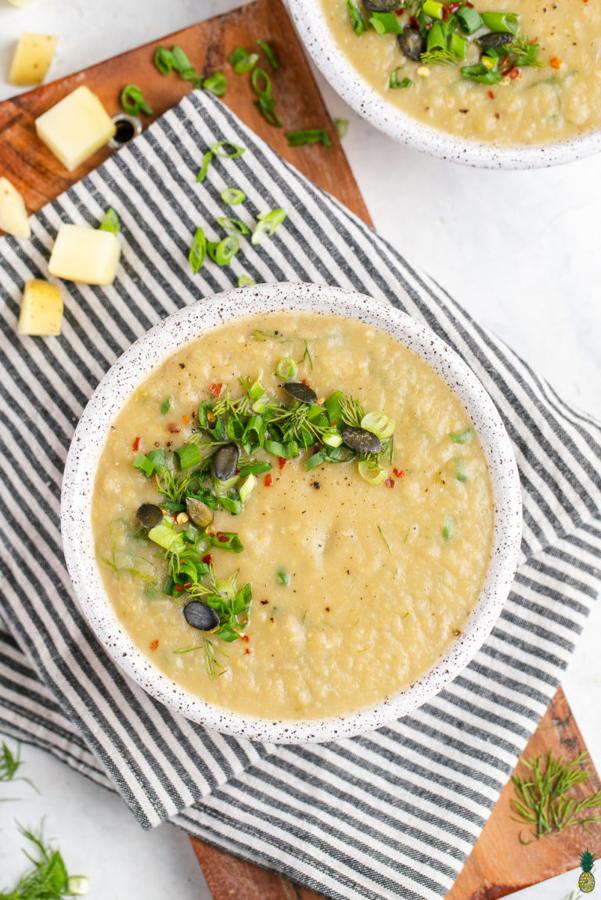 Sometimes you just need a classic recipe to fall back on.
Made with just eight everyday ingredients, this gluten and oil-free soup will never let you down!
Vegan Sausage, Leek and Apple Stove Top Stuffing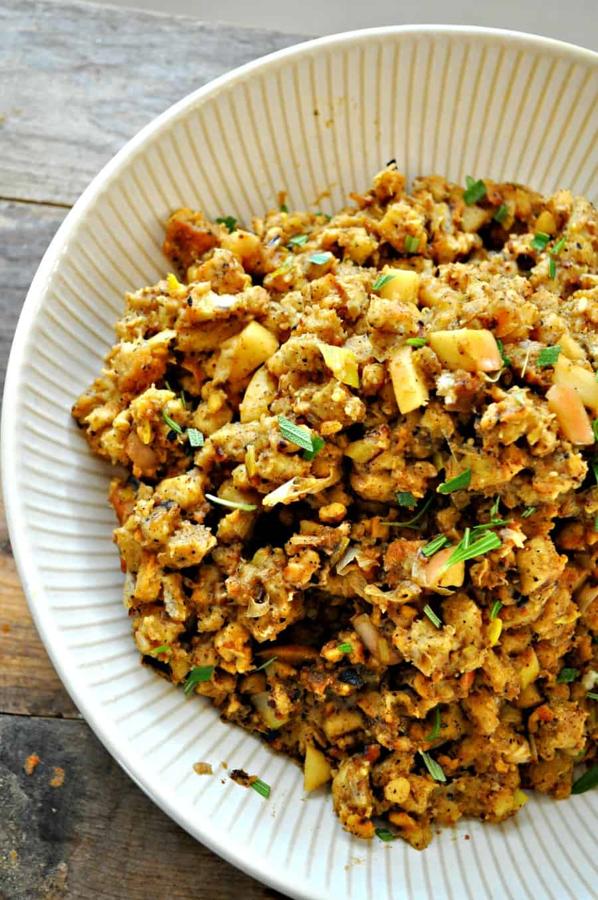 A great stuffing recipe and one made with surprisingly few ingredients!
Certainly this is a first-class stuffing, although it's so good, it's a meal in itself. Comforting, delicious and makes perfect leftovers!
Creamy Potato Leek Tart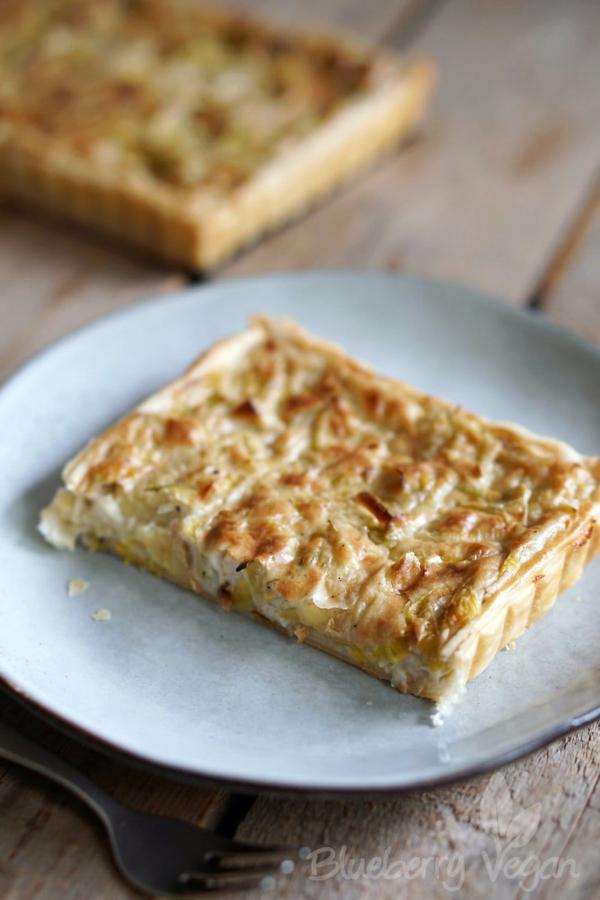 I love recipes like this as they show off what plant-based cooking is all about.
Just simply look at the ingredients and you're already know you'll be making this in no time.
Within 45 minutes this will be ready to go and that includes prep and cooking. Eat as is or as is, see what I did there, it's that good!
Potato and Leek Waffles with Avocado Dip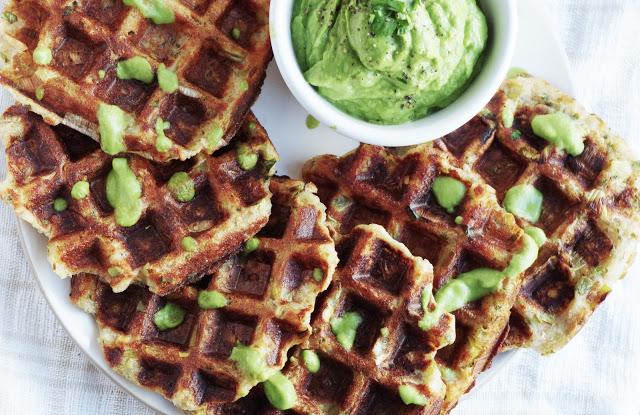 I absolutely love these waffles!
The green avocado dip make this perfect for St. Patrick's day as well!
If you have a waffle maker, this is what it should be used for, if you don't have one, get one!
Spinach, Mushroom and Leek Scrambled Tofu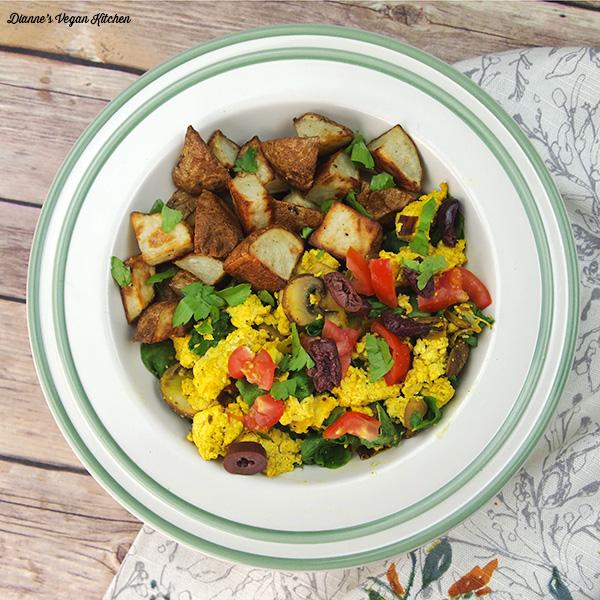 Scrambled tofu just got even better with this recipe!
If you've never had a dish like this before, I would start here because you'll never need to ever look at another one again.
Simple, delicious and super healthy!
Freekeh Salad with Cauliflower, Leeks and Butterbeans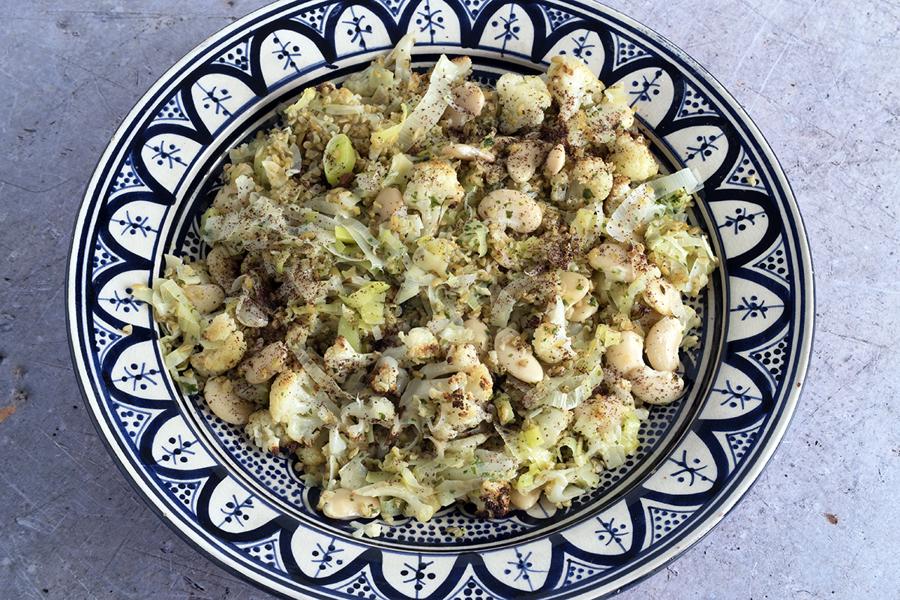 Do you know what freekeh is? Well, the recipe page provides all the information you need on that as well as providing all the instructions you need to make this great dish.
If you want something different, look no further as I promise you're going to love it!
Turmeric Lentil Leek and Potato Soup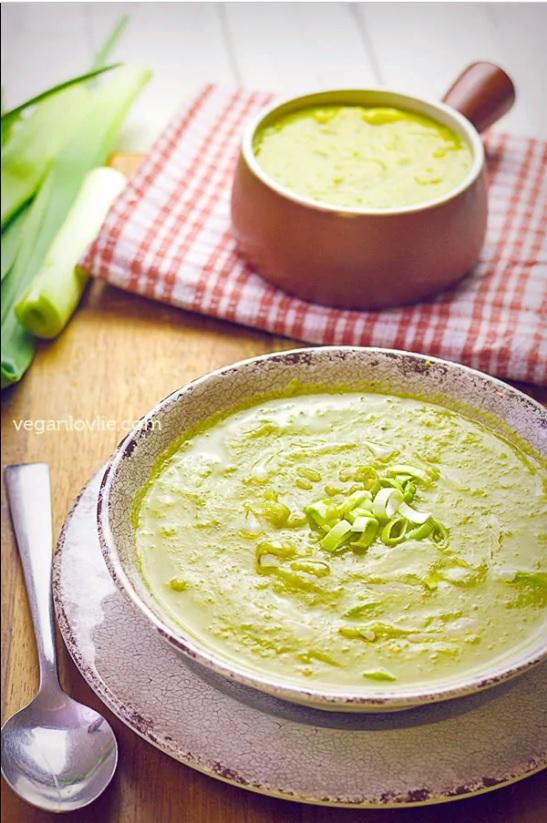 You've seen me write before that I'm not a big soup person, but sometimes you come across a recipe that hits the spot!
Potatoes and leeks really come together to make this soup comforting, delicious in this easy to make recipe! I love it!
Vegan Cheese Leek Soup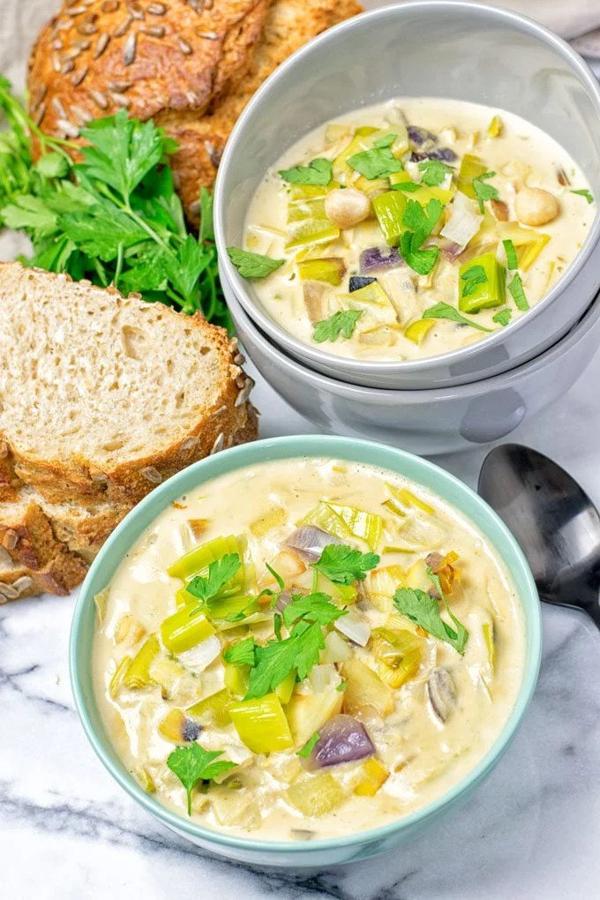 There's comfort food, then there's comfort food!
This vegan 'cheese' leek soup is fantastic.
The recipe creator, Florian, from Contentedness Cooking always makes fantastic gluten-free dishes that contain just six ingredients or less, this has six!
Leek, Mushroom and Fig Tart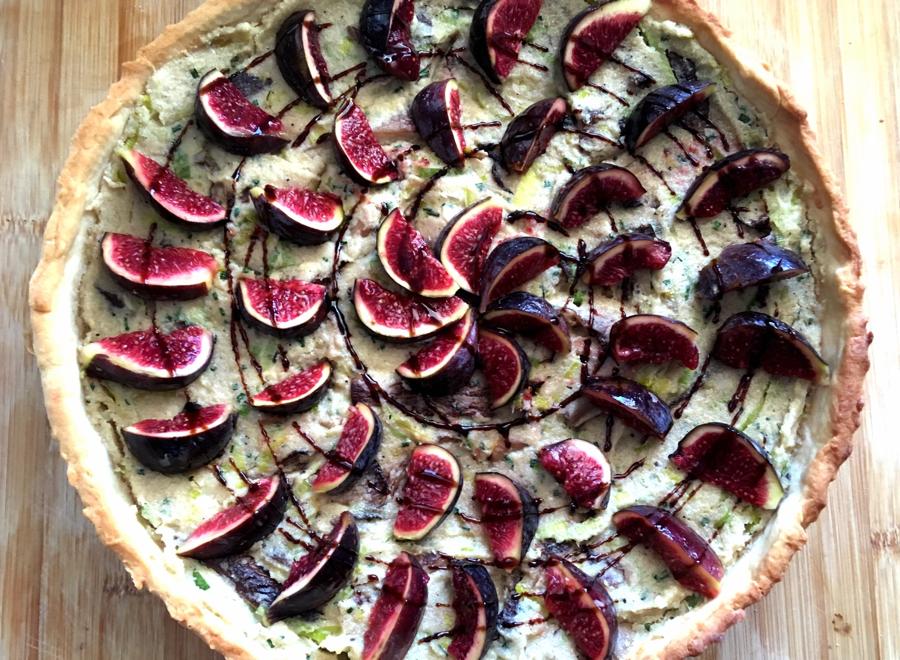 At first, I wasn't sure how figs would go on this tart. Well, I can report a big thumbs up!
If you're unable to source figs or it's the wrong time of year, you can simply leave them out and you won't miss the essence of this dish.
However you eat it, you're going to love it!
Instant Pot Potato Leek Soup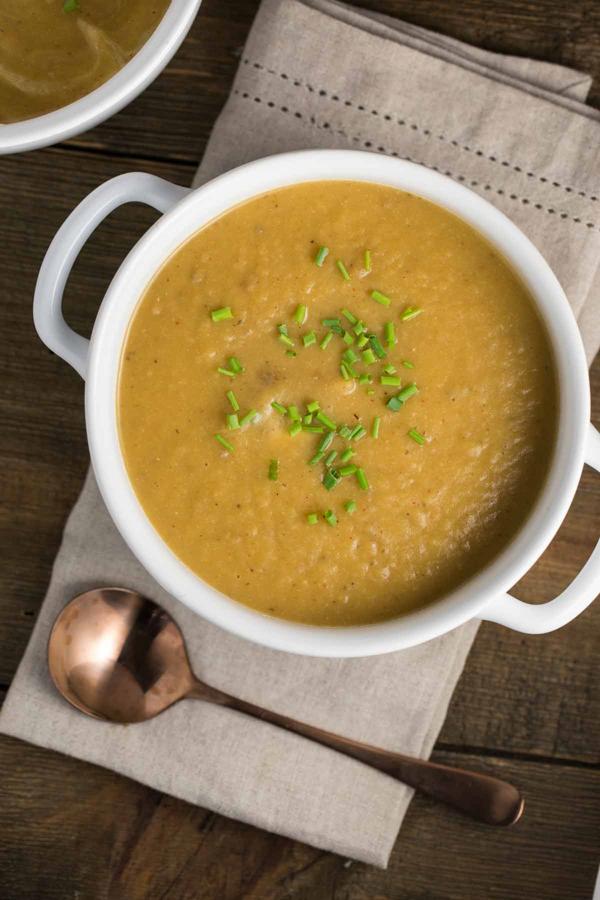 Fire up your instant pot and make this perfect dish for those winter months.
Satisfying and creamy this soup is both easy to make and all the ingredients will be available in your local store without a problem.
Cauliflower Soup with Leek and Potato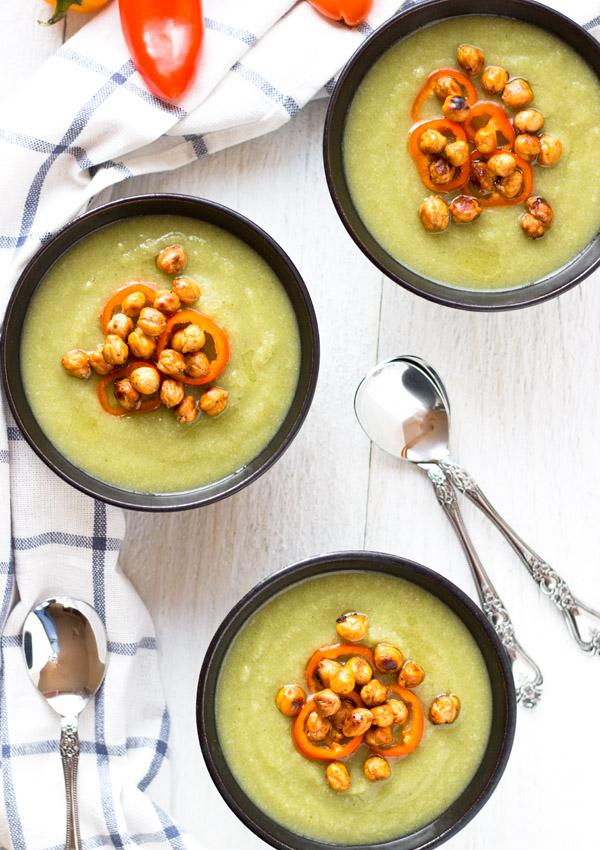 I never knew how much cauliflower and leeks went together!
The potato, for me, is the magic ingredient that brings everything together.
Just take one look at the ingredients and I bet you'll have nearly everything in your kitchen already. The perfect go-to recipe!
Leek and Potato Pizza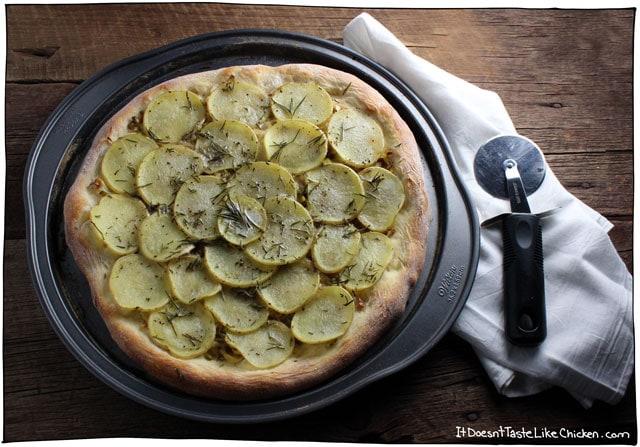 Really? Does it work? Yes! And this is coming from someone that has to Italian parents.
If you love comfort food, let me tell you, there's nothing like a pizza crust loaded with sliced potatoes on top!
Very easy to make, you'll want nothing else to go along with this other than perhaps, a splash of chili sauce!
Leek Calçotada with Romesco Sauce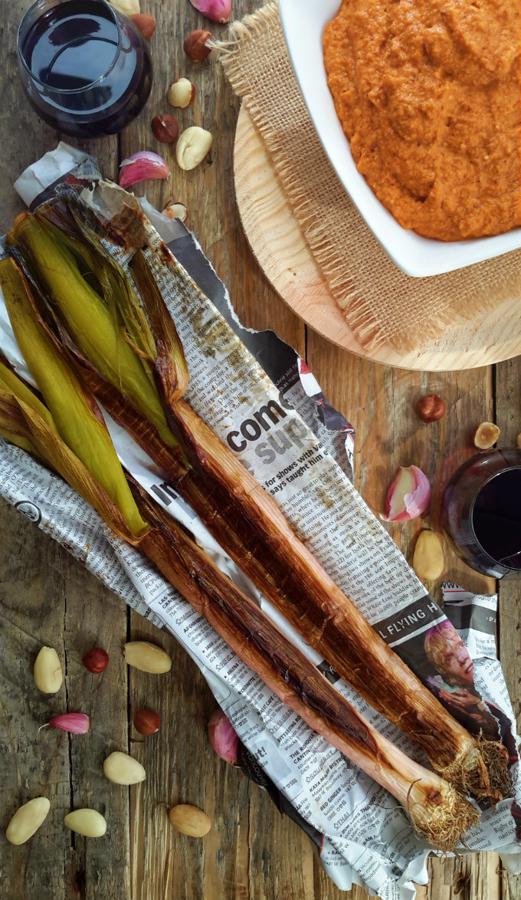 If you've never traveled to Barcelona before, let Barcelona come to you!
I urge you to read the short piece of text at the beginning of this article to explain what this recipe is all about.
Once you done the reading, get cooking and get eating because whatever your background, you're going to love it!
Leek Bolani (Afghan Leek Stuffed Flatbread)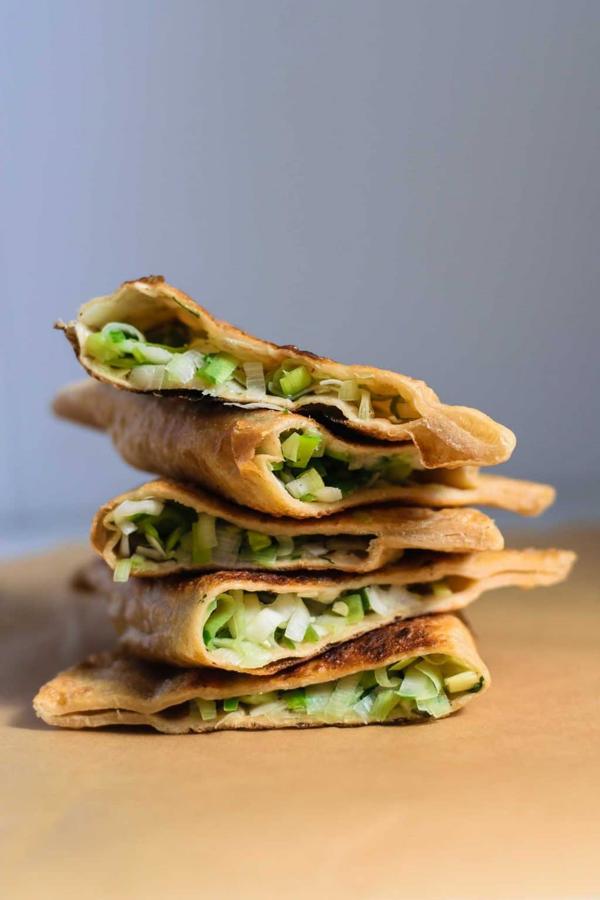 Look, if you want to win me over, or you want to find my weak spot, it's flatbread!
This Afghan inspired recipe is one you simply have to try. I'm so sold on it that if I lived close by, I'd buy all the ingredients, come to your home and make it for you.
Please try it, I'll beg if I have to!
Wrapping Up
I hope this roundup is encouraged you to go to the vegetable section and find those leeks!
Always give them a good wash as the leaves are so tightly packed together, they sometimes contain some grit or earth.
Chop, mix in with salad, bake… everything!