We've gone one step further and included gluten-free, drinks, wraps and more!
Of course, all of these recipes are great for you at home too, though if you want to see our selection of all-round best dishes, we've got you covered there too.
For now, find your best party gear and put the music on!
Vegan Party Appetizer Recipes
Saffron Rice Pilaf Recipe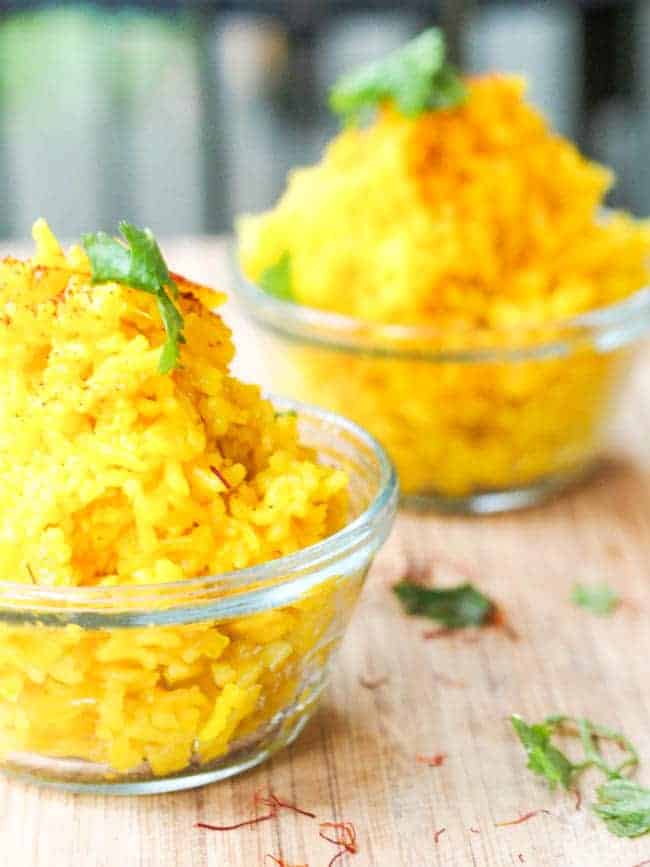 This gluten-free dish shows you that saffron rice doesn't just come from take-outs or Indian restaurants.
It's delicious and goes with any meal whether it's Indian food or not. If you love rice, you're going to adore this.
White Bean Spread Rice Cakes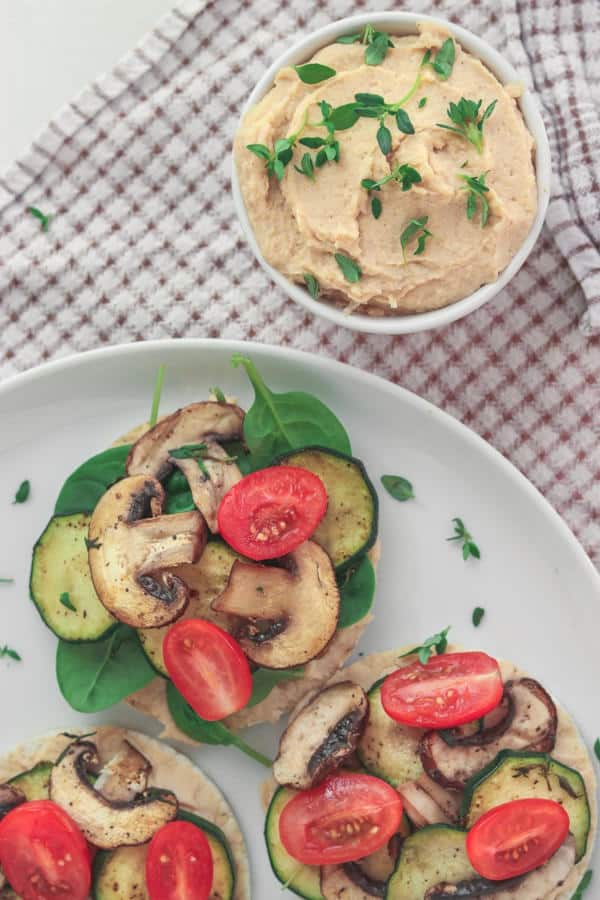 What I love about this recipe is that it's oil-free, so if you're trying to reduce this in your diet, it will be perfect.
There's even a great video on the recipe page that has all sorts of recipe ideas.
For this spread, you just need a handful of ingredients and 10 minutes of your time. Perfect.
Homemade Vegan Tamago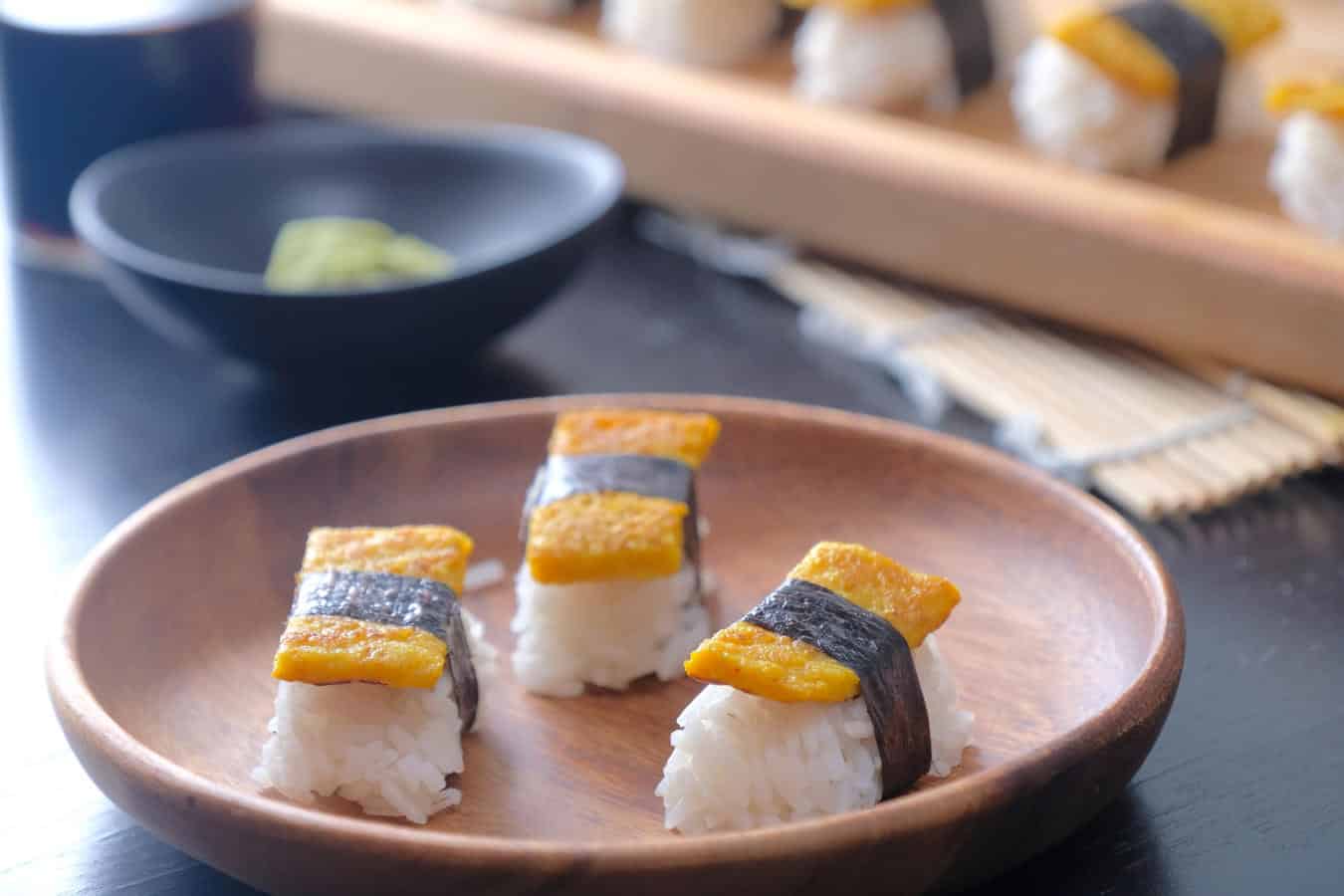 A great dish for sushi lovers.
In just over half an hour you can make these delicious plant-based snacks. Whether it's for your family or a party, these will be an instant hit.
Cheesy Vegan Olive Bread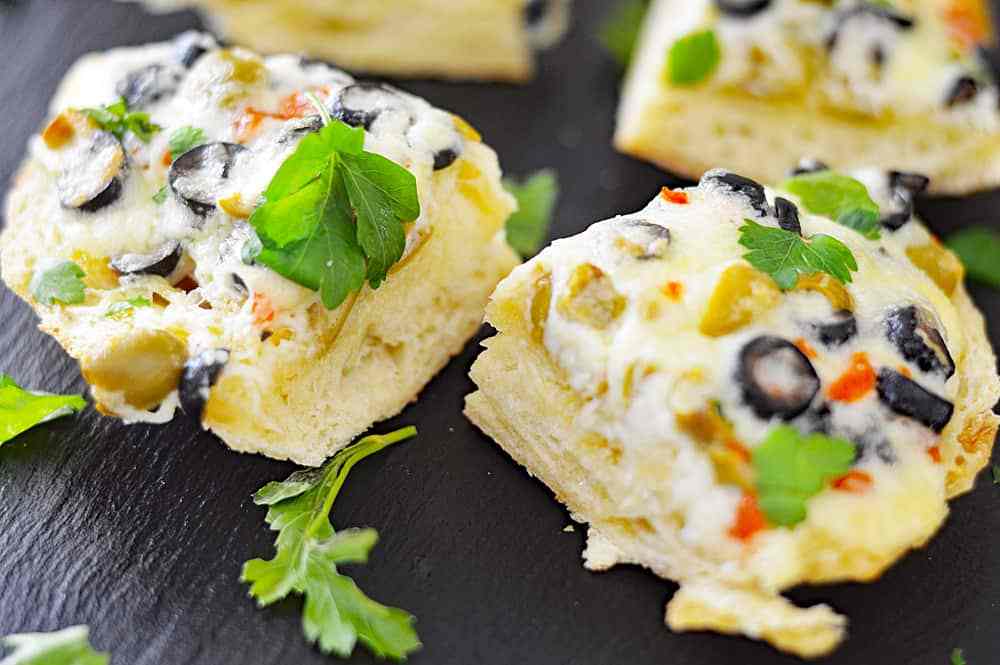 These are so good, you need to make them for yourself before going to any party. You know, for quality control purposes!
Then make them a dozen more times again, just to be sure!
Incredibly easy to make, these bites taste fantastic. You will need to source some plant-based mayo and mozzarella-style cheese.
If you like savoury food, this will become your favorite after the first bite.
Raw Broccoli Balls (Gluten-Free)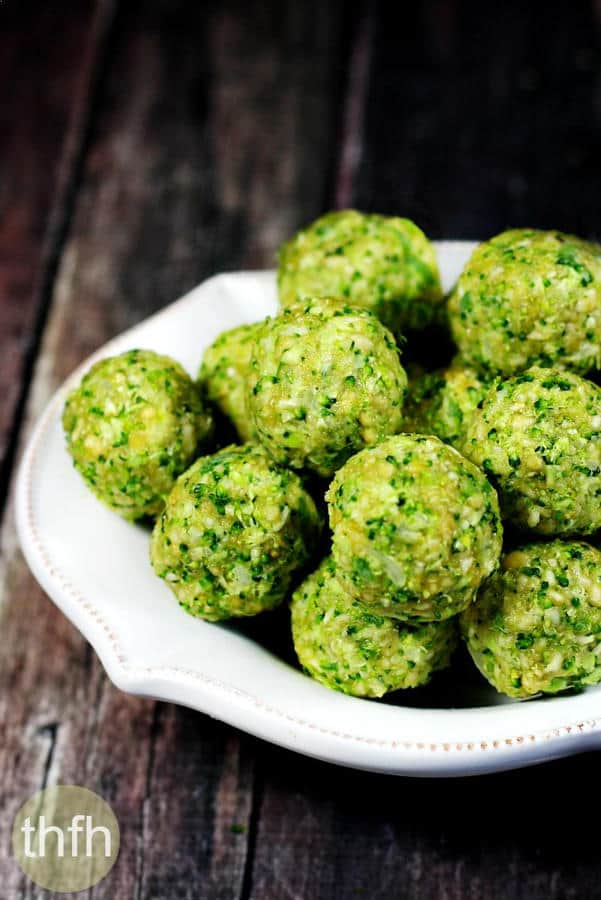 If you're following a raw food diet, or you just want to incorporate more natural foods into your diet, this is a great recipe.
With ingredients such as onion, cashews and nutritional yeast, you know this is going to be a hit. Your friends are going to love these, although you may eat them all before the party!
Hummus and Caramelised Onion Crositini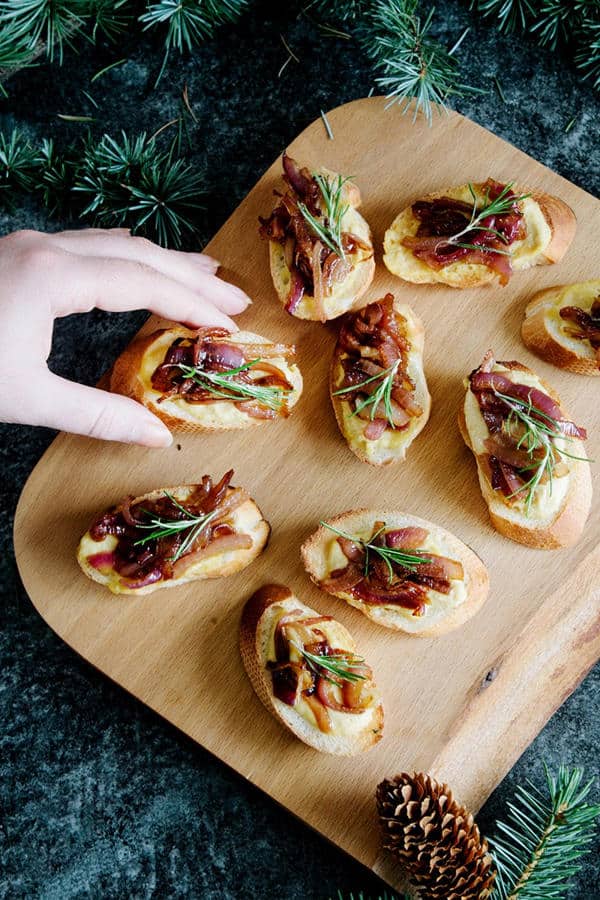 This is one of those recipes that looks like it took a lot of time and effort to prepare, yet the opposite is true.
The ultimate party food for anybody regardless of their dietary choices. Flavorful and savoury heaven.
Curried Quinoa Triangles with Cilantro-Ginger Sauce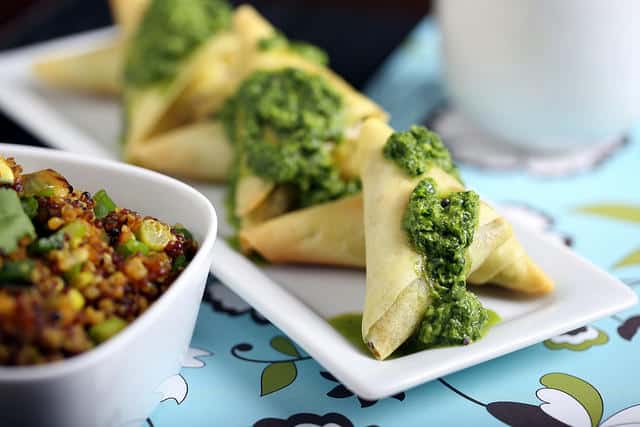 When you want to take your party food to the next level!
The amounts listed in the ingredients make 16 of these delicious parcels.
If I were you, I'd make them for yourself first, just to check the flavor. It's a tough job but somebody has to do it!
Spicy Chickpea Avocado Cucumber Bites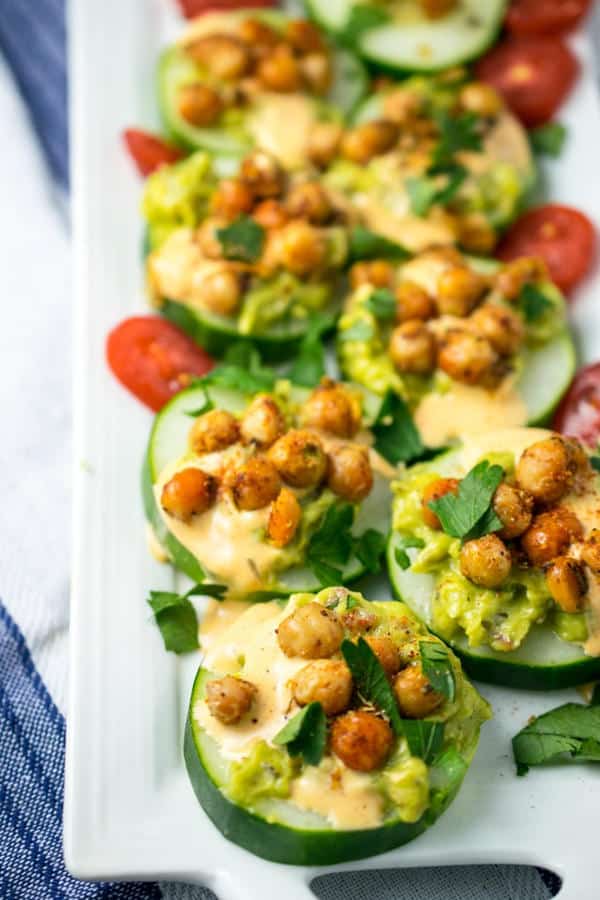 Super easy and incredibly healthy. These bites will be an instant hit for all partygoers as they are guilt-free yet bursting with flavor.
This recipe shows how easy it can be making great food with simple ingredients. Your kids will love them too.
Buffalo Cauliflower Bites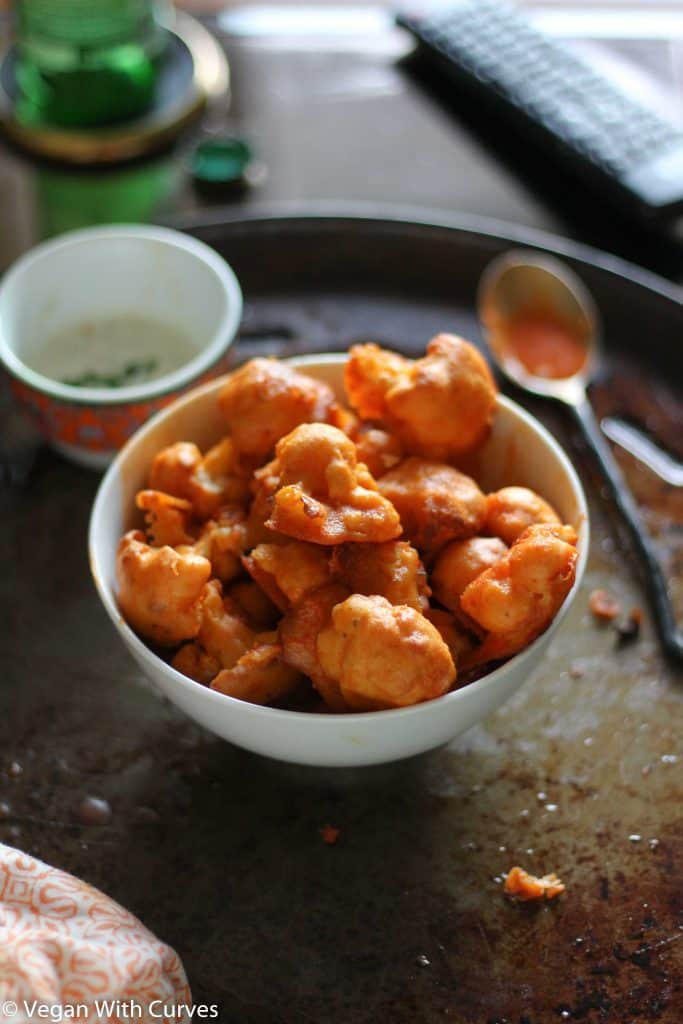 I'll admit, I'm a bit torn with this one. What am I referring to?
These are simply too delicious to share! Looking at about 15 minutes prep time and 30 minutes to cook.
If you've never had cauliflower eaten in this way before, just try it, you won't regret it.
Guacamole Potato Skins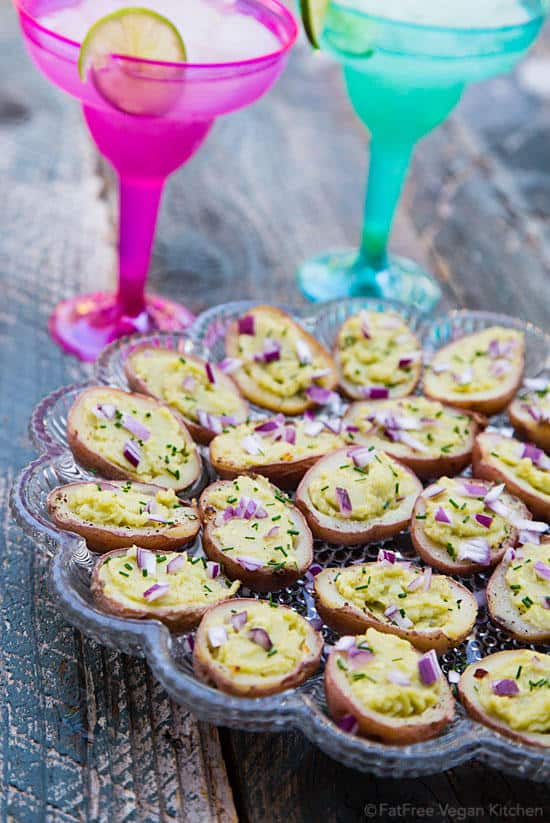 Bruschetta is a wonderful and naturally vegan recipe.
This version uses garlic mushrooms instead of tomatoes so is a twist on the original and just as tasty, if not more.
I guess it's for mushroom lovers only, however, they'll eat it so quick it will make up for any people that don't like mushrooms!
Vegan Party Buffet Recipes
Pumpkin Basil Pinwheels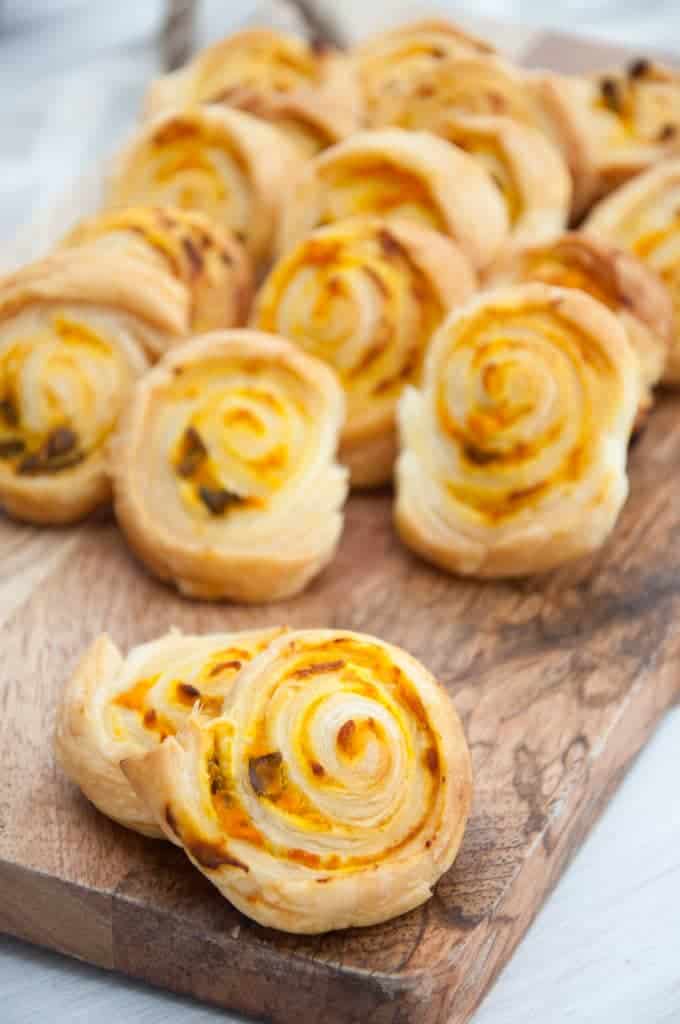 I'm not sure about this being party food, don't get me wrong, it'll be great at any gathering.
It's just so delicious it be a shame to save it just for parties. Make it for yourself and your family!
Use different colored bell peppers for a naturally vibrant presentation. The filling is too easy to make, healthy and delicious.
Roasted Garlic Mushroom Bruschetta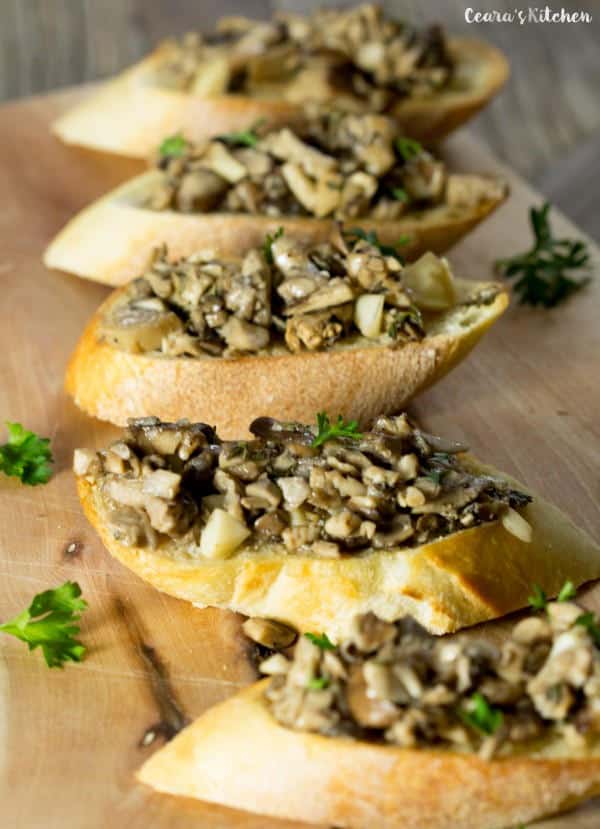 Perfect finger food for any party or for the weekend, when you want to surprise the family.
Don't be fooled, I know some people that think zucchini is a bit bland. This dish debunks that myth and with the delicious toppings and creamy avocado, even your kids will love it.
Mexican Quinoa Stuffed Peppers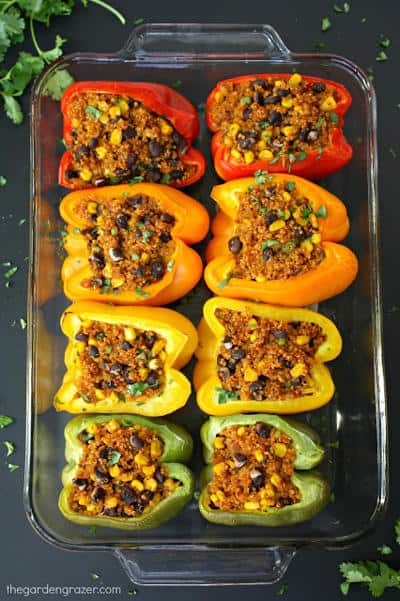 Perfect finger food for any party or for the weekend, when you want to surprise the family.
Don't be fooled, I know some people that think zucchini is a bit bland. This dish debunks that myth and with the delicious toppings and creamy avocado, even your kids will love it.
Mexican-Style Stuffed Zucchini Boats (Gluten-Free)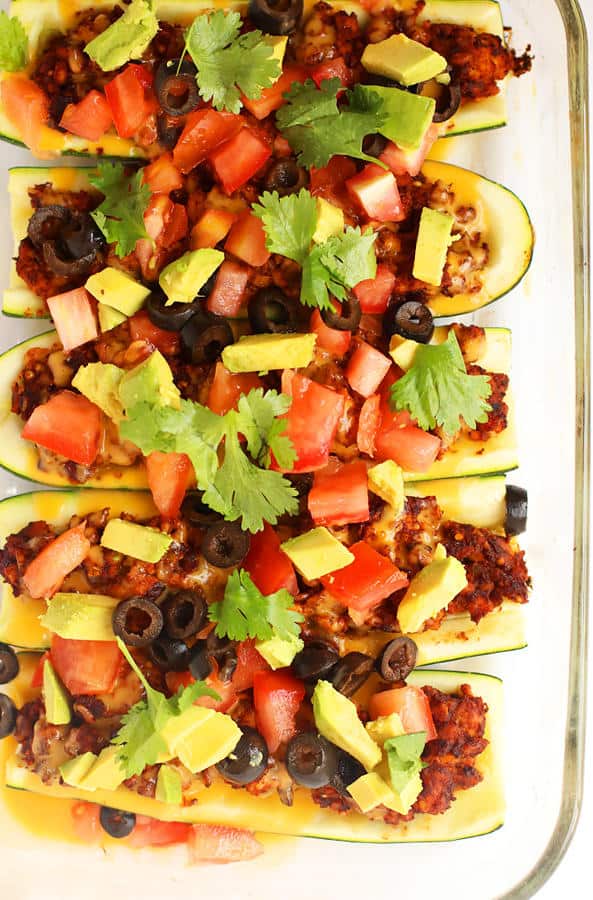 Perfect finger food for any party or for the weekend, when you want to surprise the family.
Don't be fooled, I know some people that think zucchini is a bit bland.
This dish debunks that myth and with the delicious toppings and creamy avocado, even your kids will love it.
DIY Double Decker Taco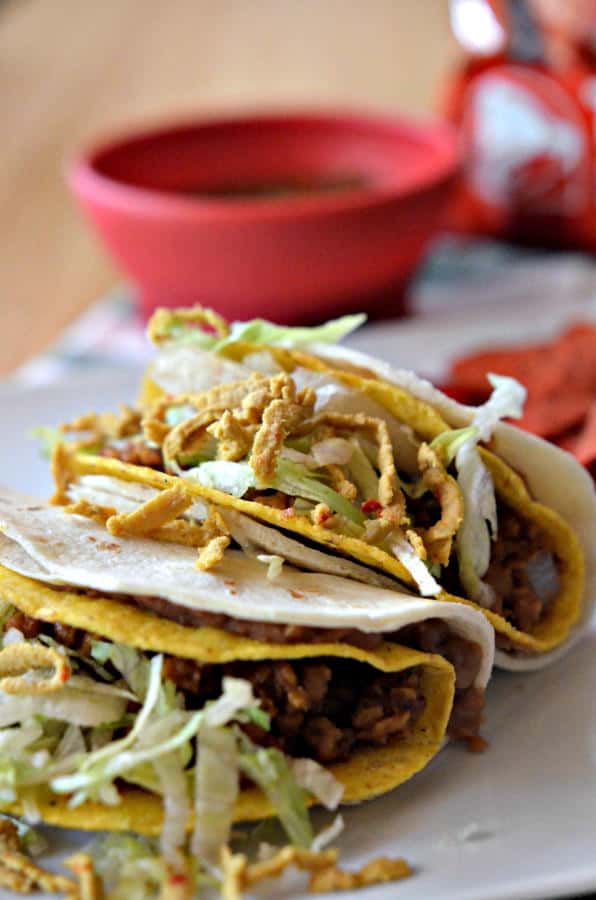 Sometimes when I see great party recipes I'm like, 'too good for a party'! This is one of those times.
I mean, why would you make this for other people when you can make it for yourself? Am I showing my greedy side? Once you taste these tacos, you'll understand why!
Jalapeño Poppers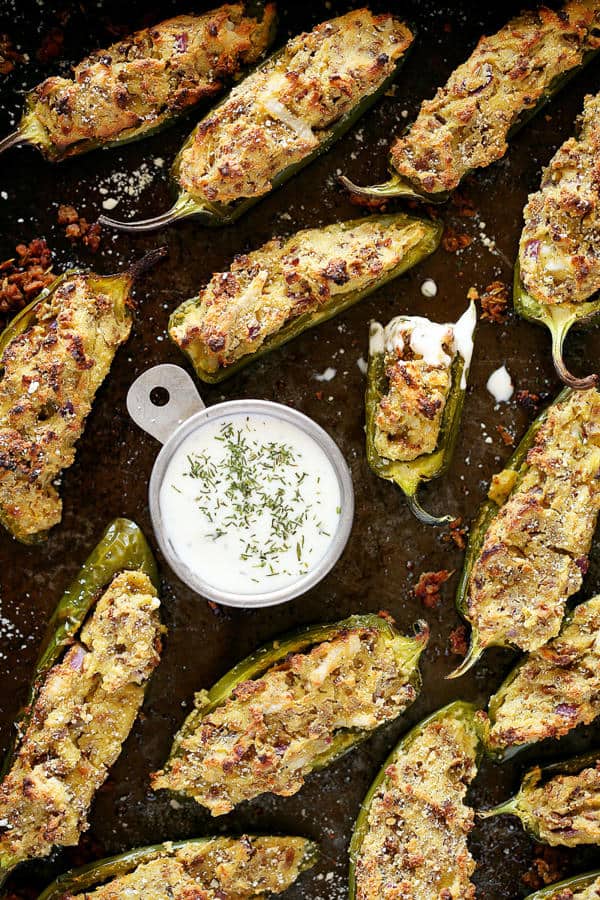 The perfect party food where you will be the star of the show.
The ingredients are divided according to the jalapeño filling and the topping/dip.
If you don't want to use jalapenos you can easily use bell peppers and cut them into smaller pieces.
I think the filling is quite versatile so with a little imagination you can put anything in there.
The presentation is great, so these will also be a good way to get your kids to eat vegetables.
Baked Taquitos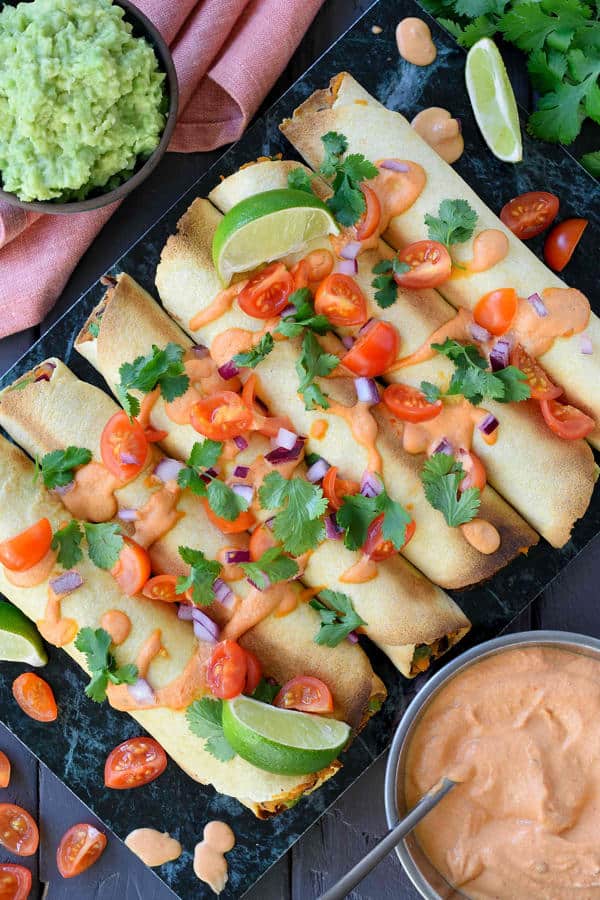 You'll be surprised how easy these are to put together.
Perfect as an appetiser or a buffet, these will quickly be a firm favorite and one of the first dishes to go. Served with guacamole and salsa dips.
Mini Carrot Dogs in a Blanket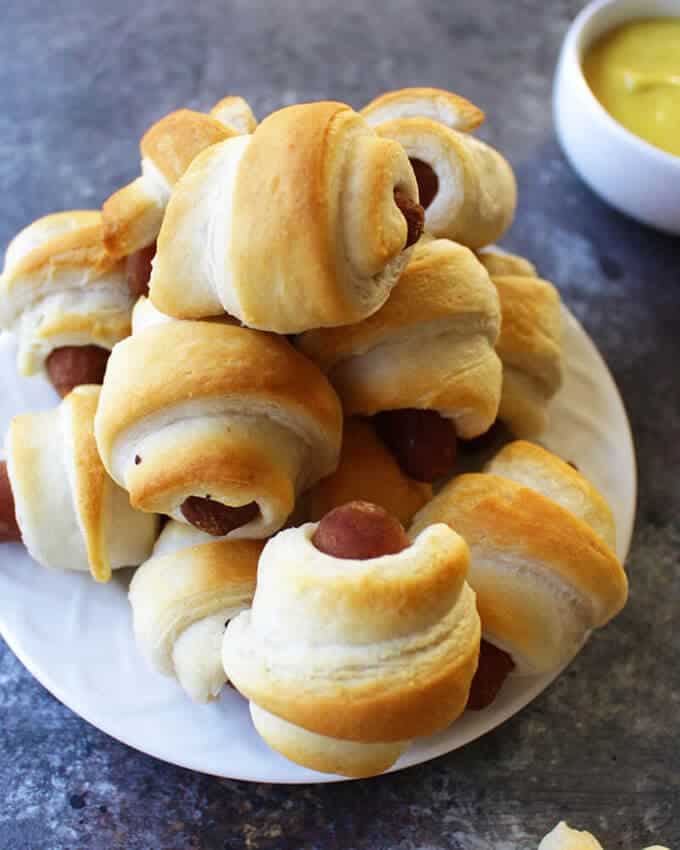 Vegan sausage rolls are my weakness. I don't know if you've seen 'carrot hotdog' recipes before but they are really popular.
This marries the two and does so perfectly. Definitely check out the recipe notes as the author talks about an even quicker way to make these!
Roasted Carrot Tacos with Black Beans and Lime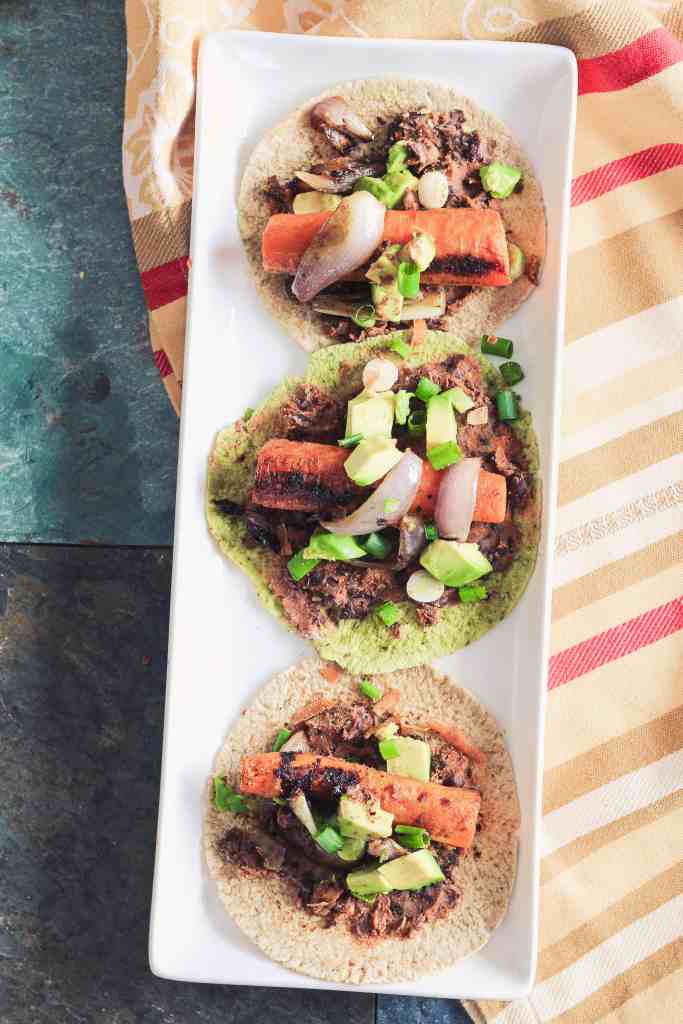 If you're thinking this is just a carrot and accompaniments in the taco, you can't pass judgement until you tasted it, believe me.
This can be brought to the table in just over 30 minutes, the roasted carrot is something you need to try.
Bursting with flavor and great texture, you'll wonder why you didn't think of it before. Fantastic recipe.
Pesto Smashed Potato Pizzas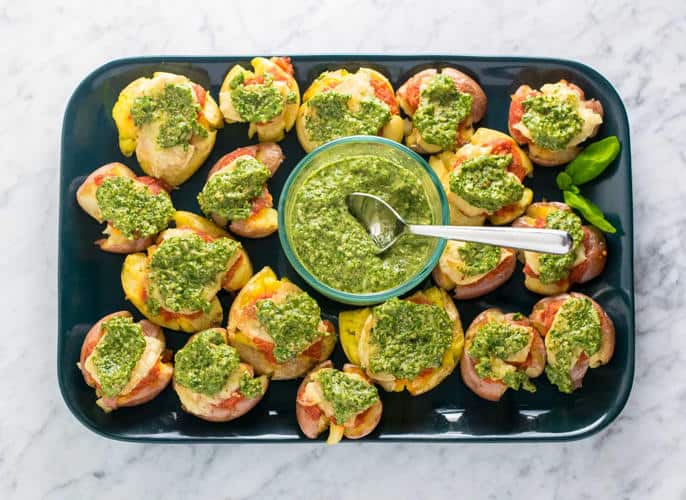 This brings together some cool ideas to make these fantastic mini pizzas.
The ingredients are divided into three sections, the pesto, spicy marinara and finally how to put everything together. Aside from a party,
I also think these are great for getting your kids to eat healthy, too!
Vegan Party Cake & Tart Recipes
Chocolate Party Cake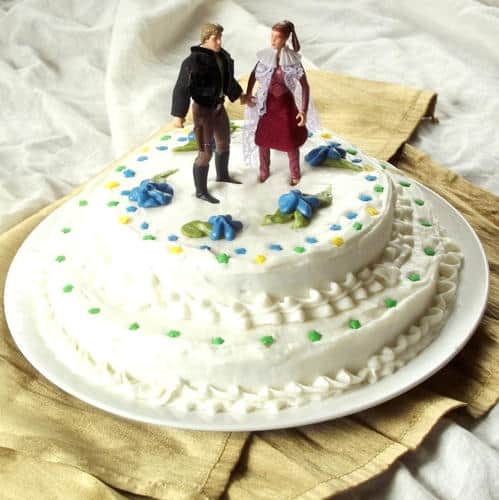 When you want to be the star of the show, grab this recipe.
A wonderful texture and smooth all chocolate flavor is what this cake is all about. It takes just over an hour to make including prep and baking.
The frosting has a hint of coconut which brings everything together. Delicious.
Dessert Sushi (Rice Krispie Roll Cake)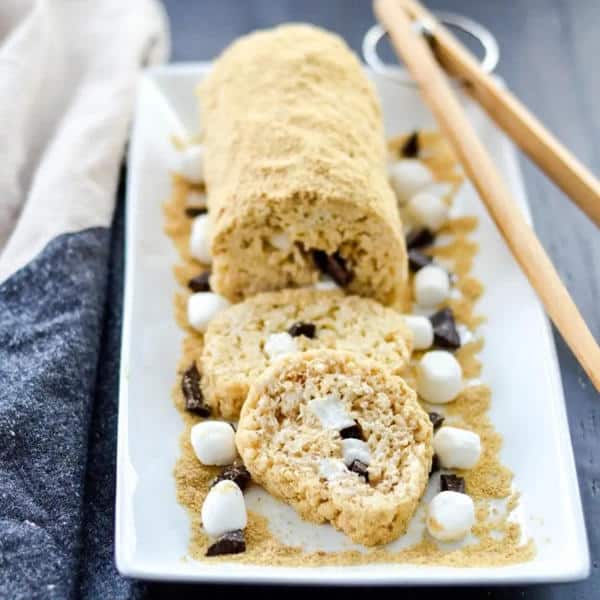 It's sushi, Jim, but not as we know it!
A super easy recipe creates this roll cake. Perfect for any occasion and so unique, everybody will be asking where you got the idea from. Lots of fun!
Strawberry Cream Tarts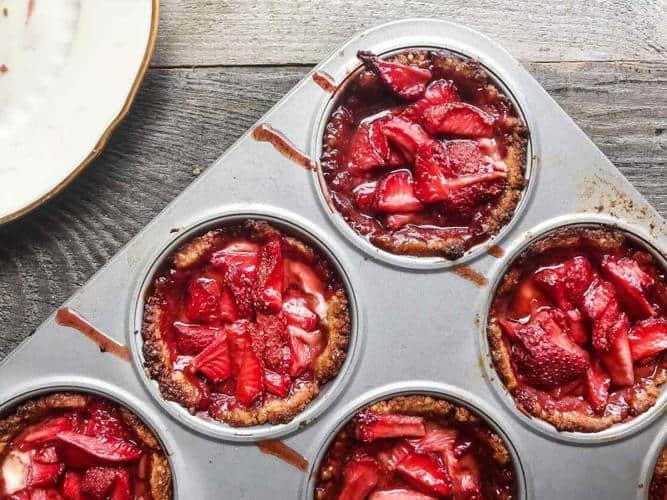 This recipe is all about strawberries make no mistake!
The pastry is made with chickpea flour and a handful of other ingredients. It's delicately moist and crumbles perfectly yet holds the strawberry filling well.
Inside you have coconut yogurt, vanilla essence and just a few other ingredients. I don't know about party, I'll make these for myself!
No-Bake Raspberry Chocolate Tart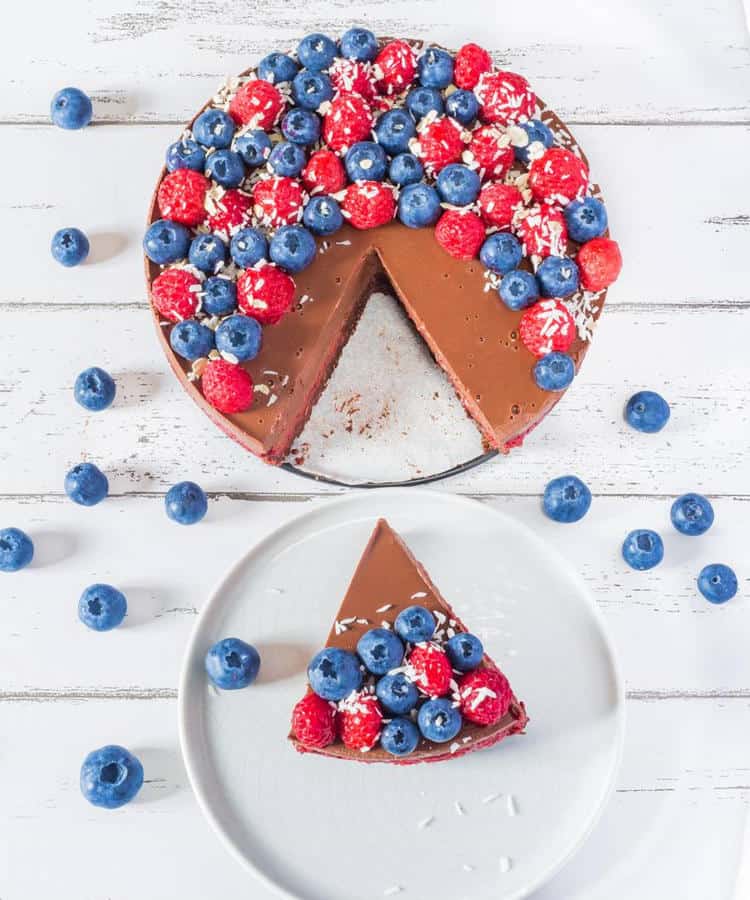 The main feature of this dessert is the no-bake aspect.
Make no mistake, this is a high-quality cake and even though it would be perfect for a very special occasion, it's also just too easy to make.
The crust is made from medjool dates, almond flour and a couple of other ingredients. Then you have the raspberry chia jam, and lastly, the ganache.
Your friends will ask you where you bought it from and you may have a hard time convincing them you made it!
Magical Meyer Lemon Tarts: Creamy and Delicious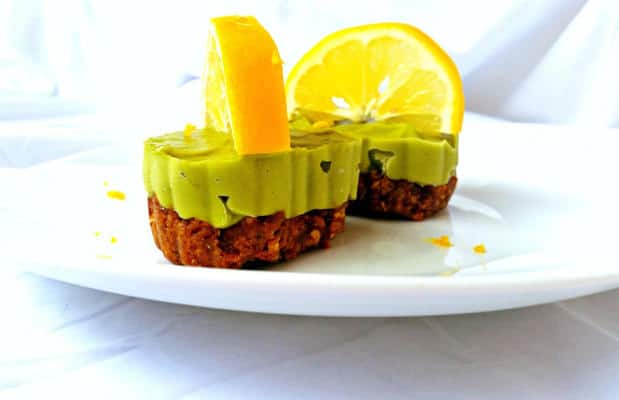 If you've never had a raw vegan dish before, let this be your first. They are easy to make and always super healthy.
The crust just has two ingredients and the filling is all about three flavors that make the avocado the star of the show. You just need a food processor for the crust.
Once made, freeze overnight and you're good to go. Remove from freezer and allow to sit for about 10 minutes before serving. Superb!
Raw Carrot Cake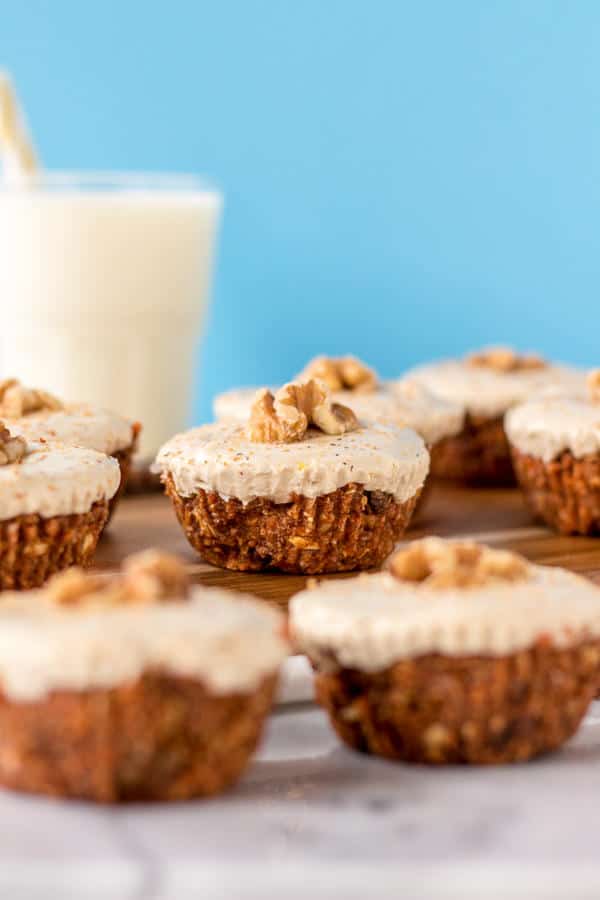 What a delicious recipe this is. As far as I'm concerned, totally guilt-free as well.
The recipe is divided into two sections, the cake, where all the ingredients are whizzed in a food processor, and the orange cashew icing which is to die for.
These keep in the freezer for up to a month and can be eaten as soon as you take them out!
Chocolate Cake with Nutella Frosting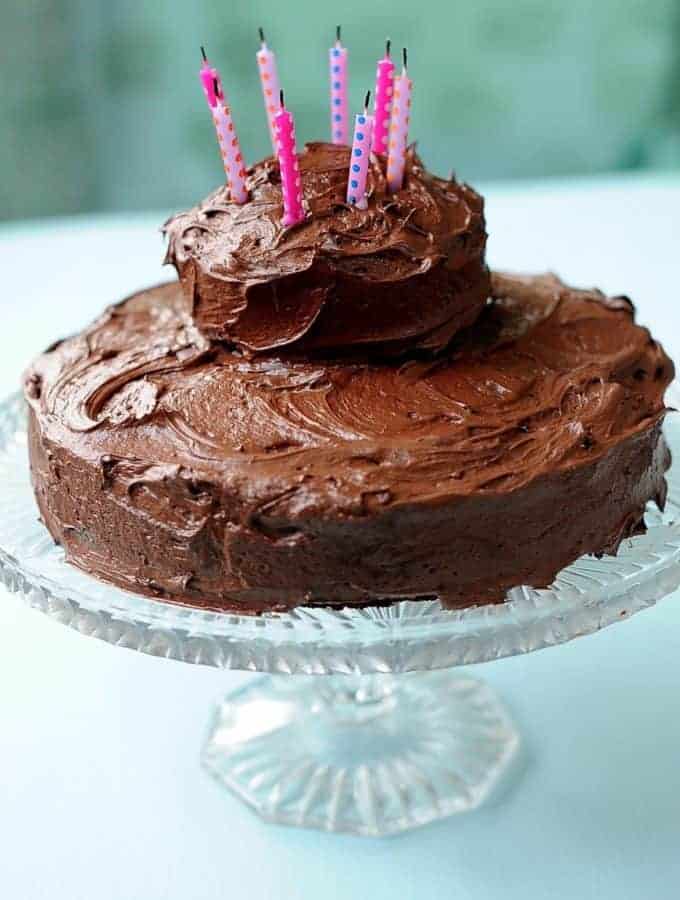 Well, I don't know what to say. If you're a chocolate lover, you'll be running to the store to make sure you have all the ingredients before you even get to the bottom of the recipe page.
The frosting you make yourself and the recipe page has a link to that. You can easily make this into a double layer cake. Check out the recipe notes. Great options. Delicious!
Spinach and Tomato Hummus Tart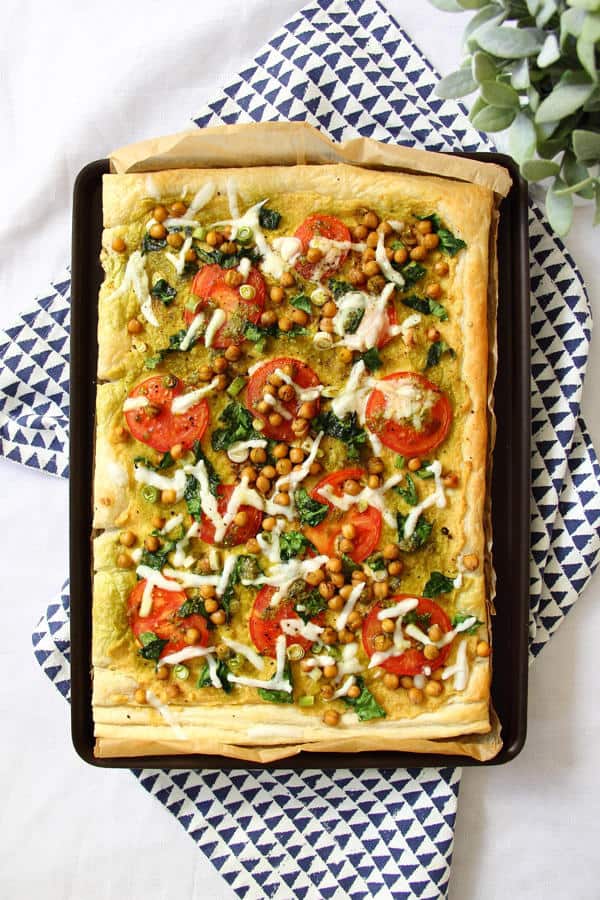 As much as I love a good cake, I'm a savoury food person so when I saw this, I knew it was mine!
This is like a pizza but better. It's comfort food heaven with delicious and healthy toppings.
I'm only speaking for myself, but this ain't going to no party, it's going straight to my tummy! Does that make me a bad person?
Healthy Chocolate Tarts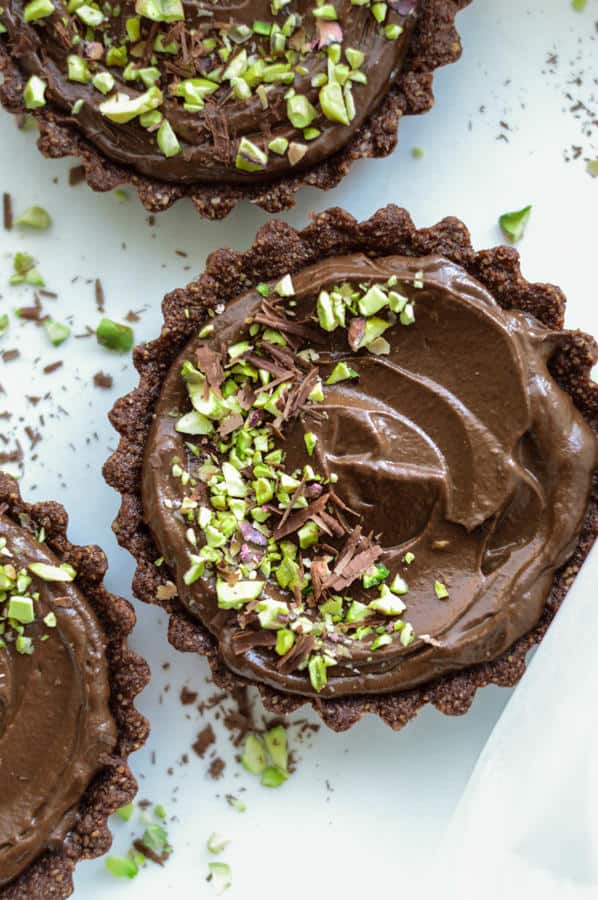 A dream of a recipe in every sense.
So easy to make, you're looking at 25 minutes or less and this includes prep and cooking time.
The crust has a hint of coconut in every bite and the filling is chocolate heaven. Make sure you take the recipe with you to the party as everybody will ask for it.
Strawberry Crumble Cake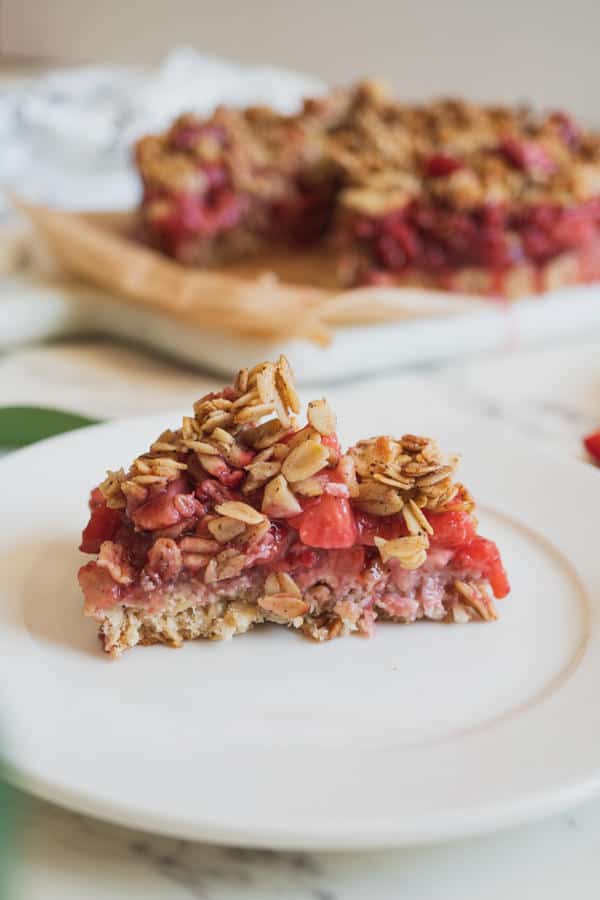 This is a super healthy dessert perfect for a party or just a family Sunday when everyone is home doing their thing.
The taste, along with the strawberry, is all about coconut and a slight hint of lime! Delicious and I just love its texture!
Vegan Party Chocolate Recipes
Chocolate Satin Pie Parfaits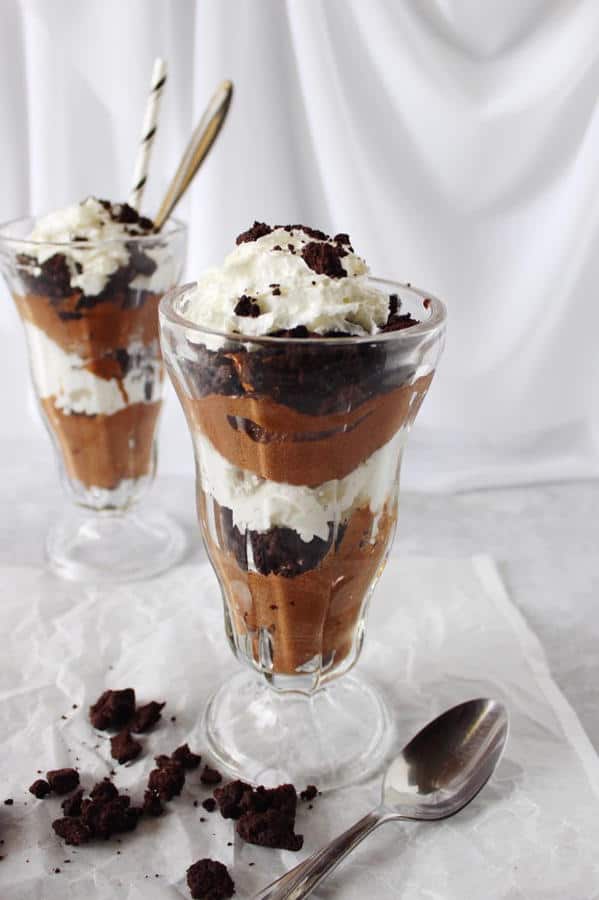 This is the sort of recipe ideal for a dinner party rather than a large gathering.
You can prepare them beforehand and store in the fridge until time for dessert.
Get some nice glasses for the presentation and decorate with coconut whipped cream and chocolate sprinkles. Too good!
Chocolate Brownies with Raspberry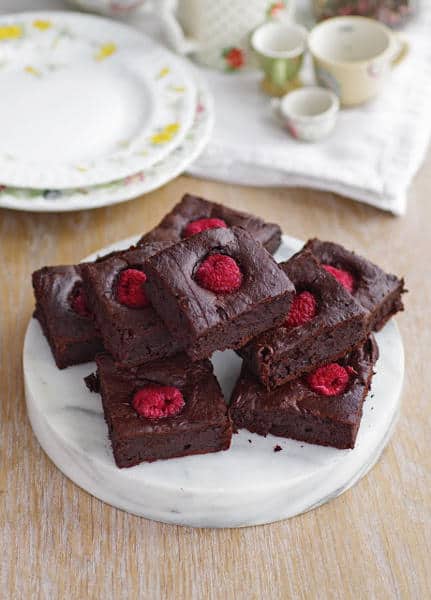 When you want a solid recipe for a traditional favorite, this hits the spot.
It's all about brownies with a raspberry twist! You're looking at about 45 minutes to bring these to the table and you only need a blender or food processor other than standard kitchen equipment.
I imagine you have most of the ingredients already, and if you haven't, they will be easy to source. Delicious!
Chocolate Raspberry Cake Pops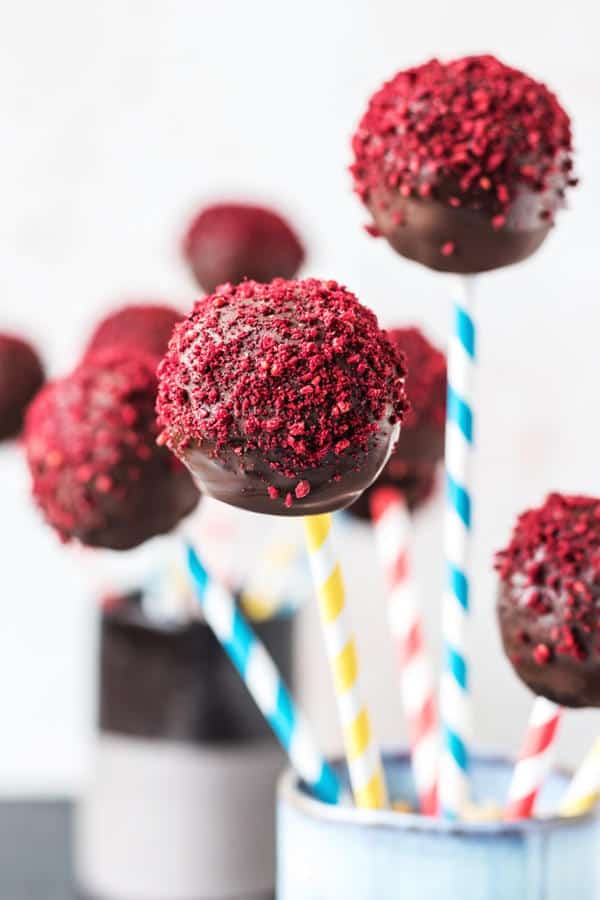 I think we can all agree this is probably the best presentation party food ever!
Make these even the night before and they'll be perfect for the party. Do note these contains coffee so you may want to swap it out, especially if giving to children.
You could substitute for Dandy Blend or a chicory-based drink. The sprinkles are dehydrated or freeze-dried raspberry powder although you could also use shredded coconut. Either way they look and taste great.
Chocolate Lava Cakes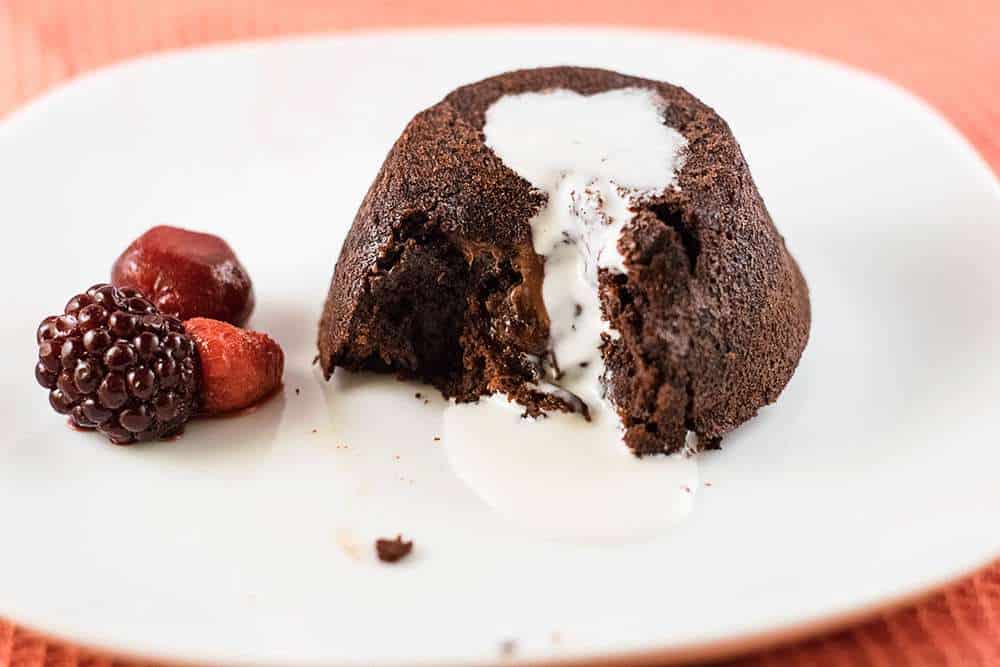 I haven't seen one of these cakes for a while, let alone a vegan version!
One of the first things I do when it comes to evaluating recipes is see how long it takes.
This is just 20 minutes including prep and cooking time, astonishing! Instructions are super easy too!
Ultimately, what counts is the finished product and there's nothing like melted chocolate in the middle of the cake let alone whatever dairy-free cream you may decide to pour over it! Too good for a party, save it for yourself!
Raw Coconut Macaroons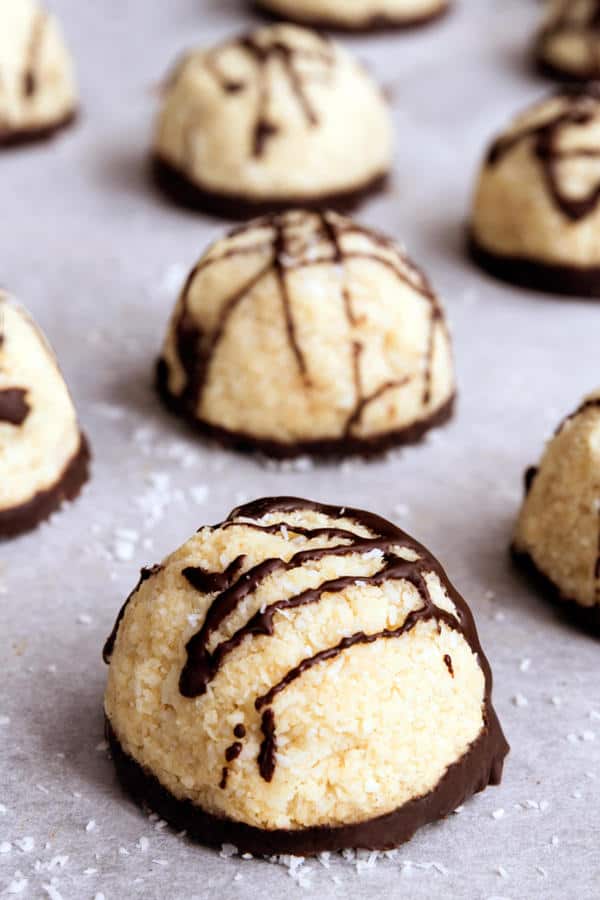 Not long ago I used to buy macaroons until I realized how easy they were to make.
A wonderful recipe with hints of vanilla, coconut and more. You're looking at a little prep time of about 30 minutes then you just need to bake. Perfect for a party or at the weekend.
Chocolate Pudding with Raspberries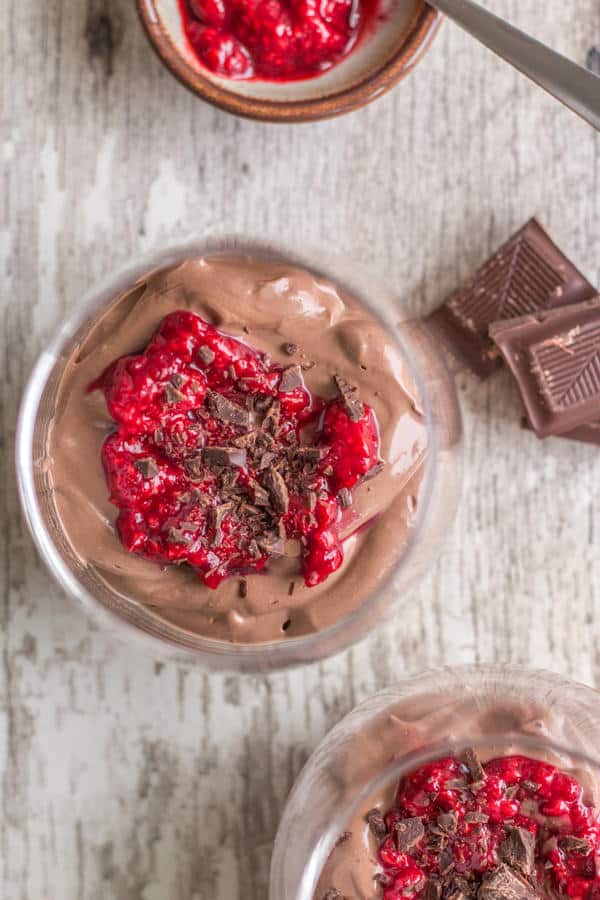 I'm not sure if this is a classic recipe or not, it certainly ought to be!
This vegan chocolate pudding is both simple and quick to make.
You can use fresh or frozen raspberries as toppings and I would consider this mandatory, there's nothing optional about it so get that thought out of your head right now!
Strawberries with Chocolate Superfood Dip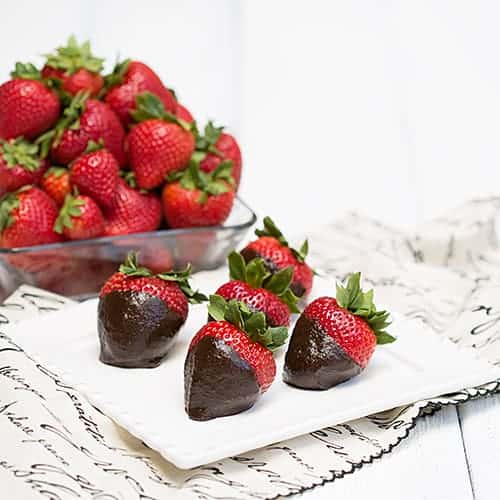 Not just strawberries, use any fruit you like. Perfect with banana too!
The dip is made with dates (absolutely must be medjool), cocoa powder, blueberries and would you believe a little spinach as well! The directions couldn't be simpler.
This really is perfect party food without making you feel sickly afterwards. Bring it on!
Vegan Party Dessert Recipes
Chocolate Avocado Pudding (Gluten-Free)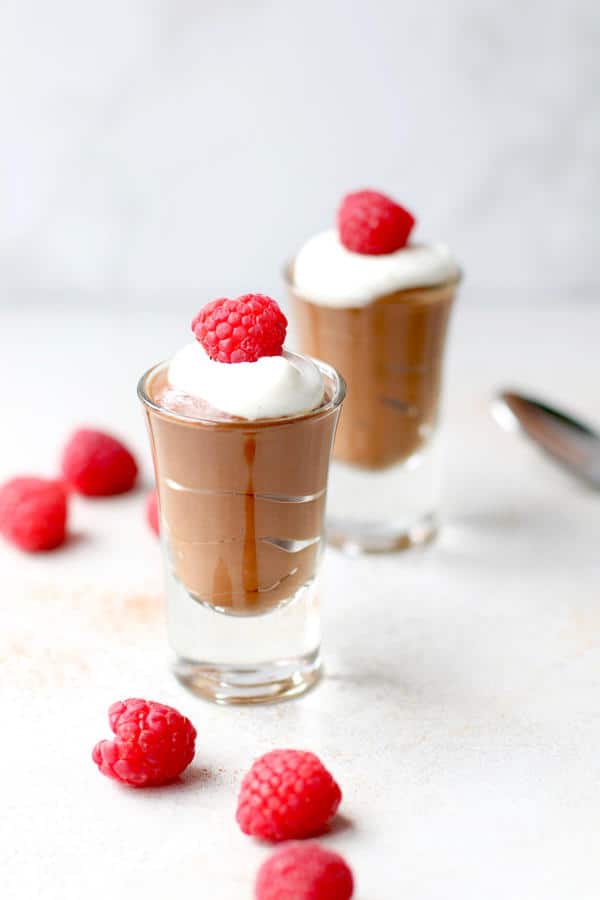 If you've never seen avocado in a dessert before, where have you been?
Let me cast aside your initial worry, you don't taste any avocado in your chocolate pudding!
We're just using its creamy texture then adding good stuff such as vanilla, cocoa powder and more.
Comes together in just five minutes and it's ready to serve, seriously!
Chocolate Mousse Recipe (Gluten-Free)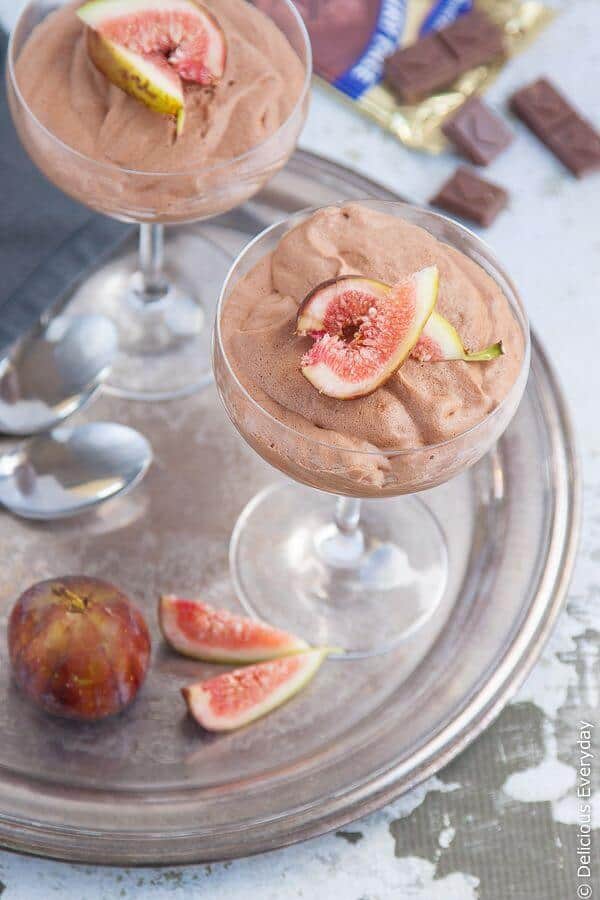 A vegan chocolate mousse; you're probably thinking it's made with avocado right? Nope!
You're looking at just three ingredients to bring this together. If you're new to this kind of plant-based food preparation, you may be surprised at one of the ingredients.
Just go with it, take a leap of faith and you'll be smiling in the end!
Raw Chocolate Pudding with Coconut Cream (Gluten-Free)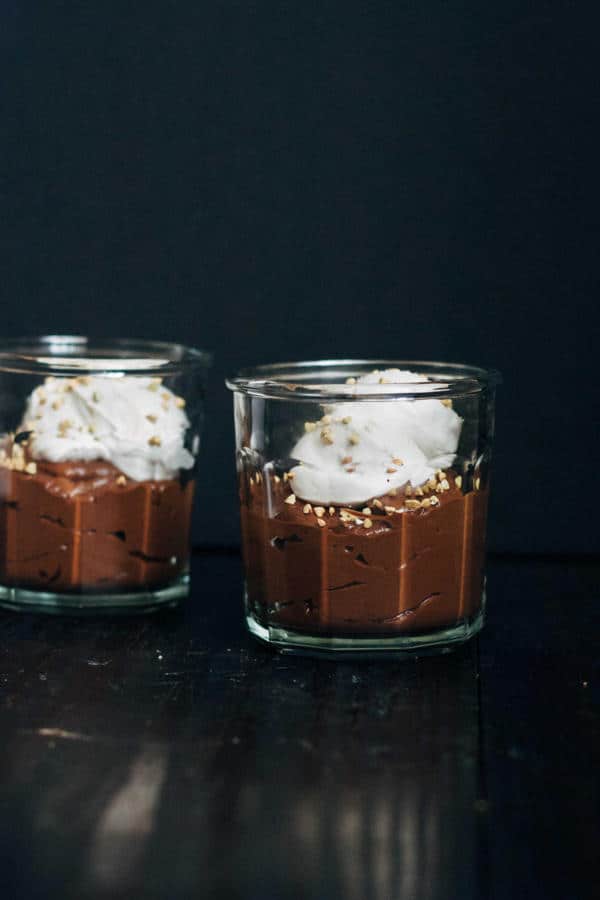 There's nothing quite like a raw dessert let me tell you.
If the four wholesome ingredients in the pudding weren't enough, the coconut cream topping comes along and shakes you by the hand.
Okay, I'm not sure where that came from; shaking hands with coconut cream? I think Michael Jackson once said, Just Eat It… right? Well, nearly.
Black Rice Pudding with Mango Puree or Trail Mix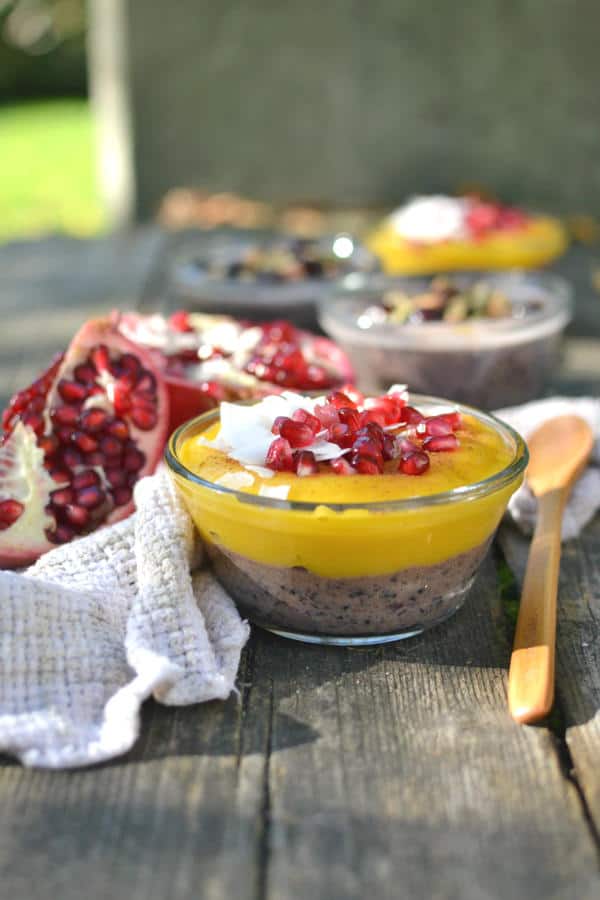 This has everything! Both variations, whether it's the mango purée or the trail mix, they both are quite different, it's almost like having two recipes.
Hardly any ingredients and you also get some topping ideas from the recipe author. The amounts listed make two servings so adjust as necessary. Light, tasty and satisfying.
Icebox Cake with Homemade Chocolate Wafers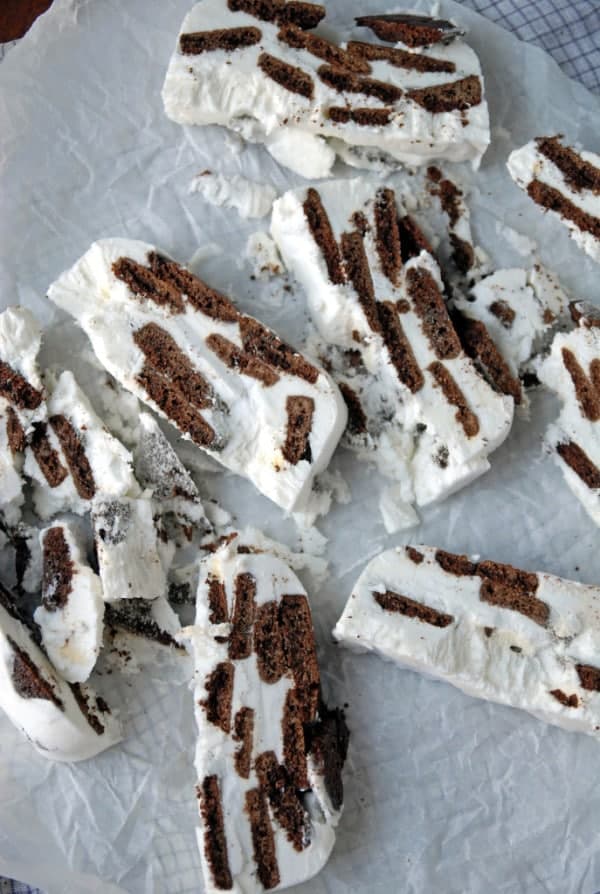 This is one of those desserts where the presentation is immediately and naturally striking.
Even if you bake rarely, I imagine you have most of the ingredients already.
The instructions are straightforward and simple. You can't go wrong and the end-product will be the envy of all your guests!
Cheesecake Bites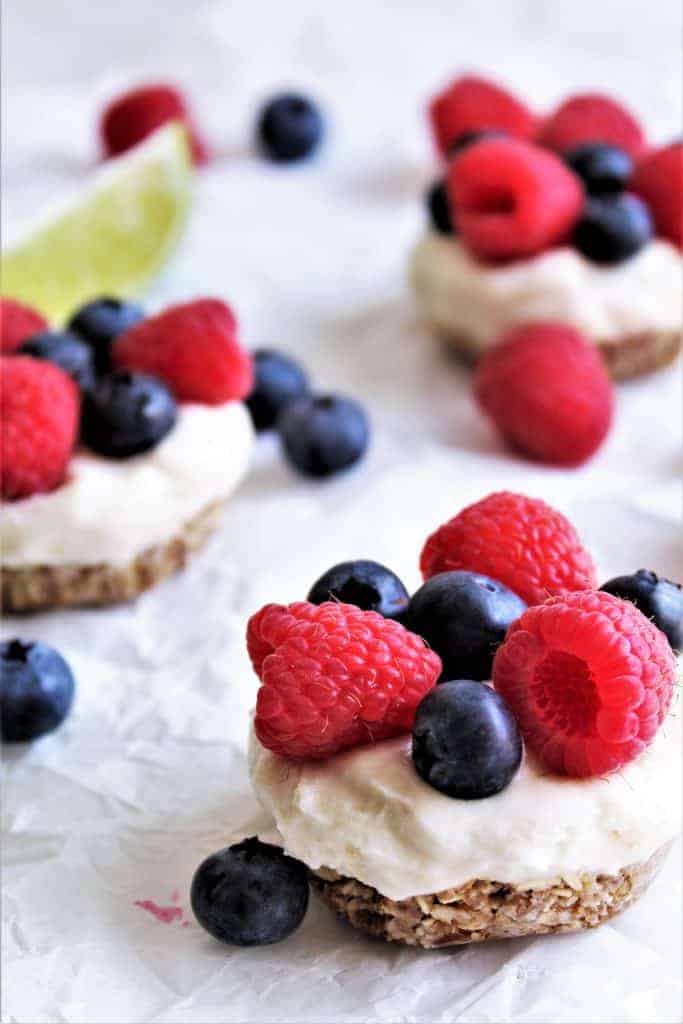 I wanted to start this by saying, 'the best part about this recipe is…'. This is difficult to do when there are several best parts!
Firstly, this is a no-bake dish so that's already a winner! I know some of you try to avoid nuts for all sorts of reasons and so many plant-based desserts are all about cashew cream/cheese.
This is not one of those recipes! Just use your favorite vegan cream cheese, that's it! Just four ingredients and you're good to go!
Cranberry Pear Crisp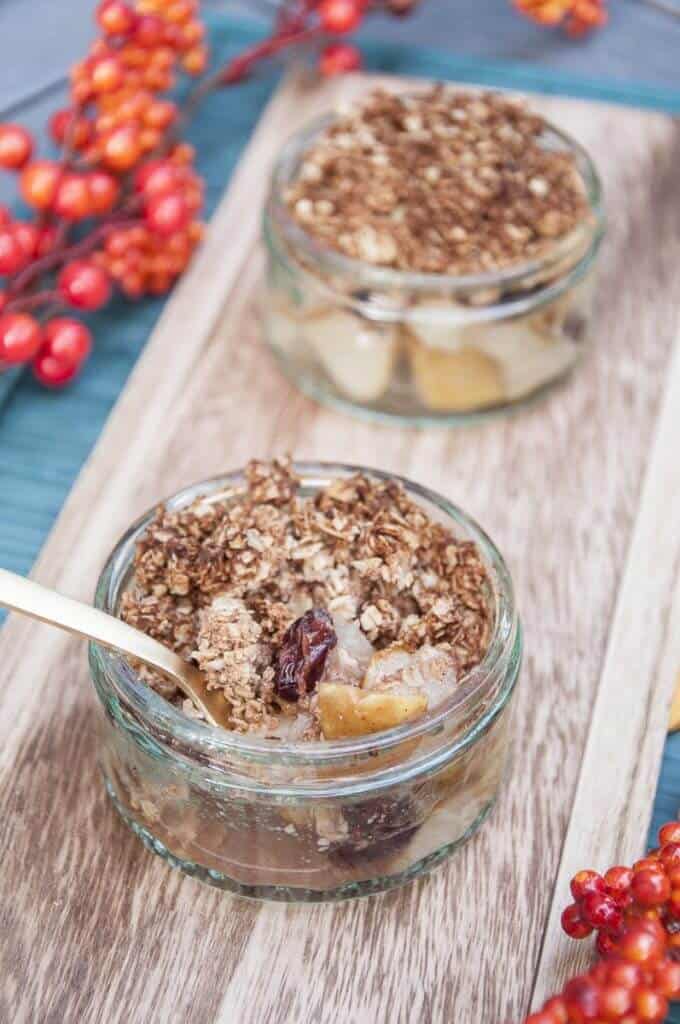 Delicious little pots of goodness made in about half-an-hour!
Get some good quality pears (well, this recipe calls for just one pear).
Add some rolled oats, cinnamon and the other ingredients. Bake and eat!
Vegan Party Dip Recipes
Sun Dried Tomato Hummus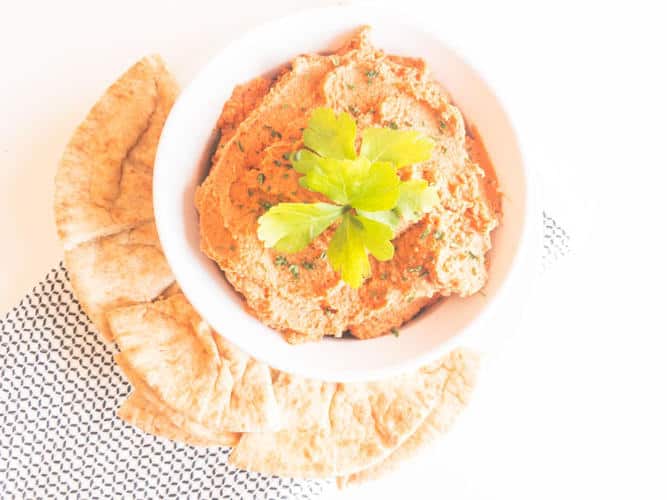 Would you believe there was a time when I got tired of hummus? I know, I know.
It was several years ago when all you could get was just the standard recipe. Now my local store is filled with all sorts of variations.
The sun-dried tomato and paprika make this incredibly moreish. Making this at home, the lemon juice is more pronounced and that fresh flavor is there in every mouthful. A wonderful recipe and I love it.
Creamy Onion Garlic Dip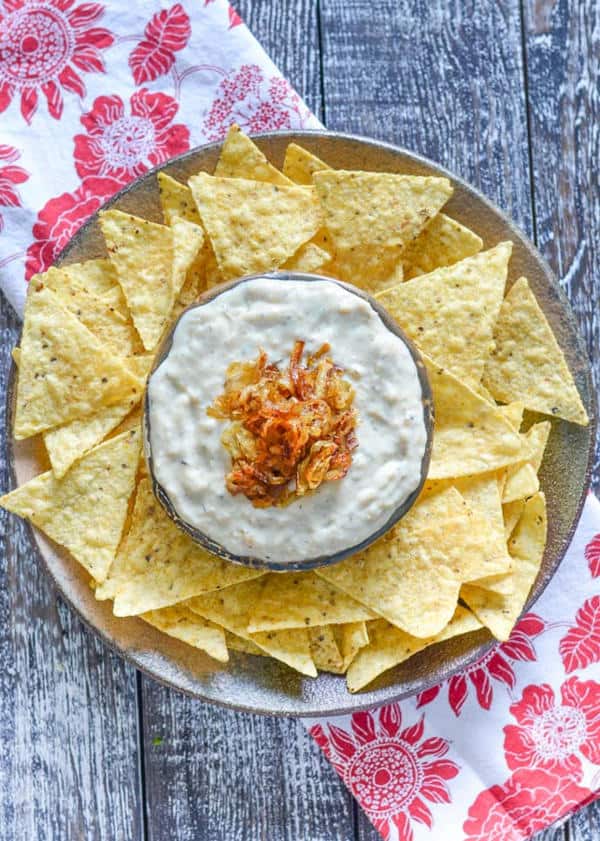 For when you want something like hummus, but you don't want hummus!
This dip is beautifully light and creamy. The sweet roasted garlic and caramelized onion make you eat four times the amount you intended, or is that just me?
If you're having some friends over, put this on the table at your peril, they'll be back again and again so make sure you really like them!
Loaded Queso Dip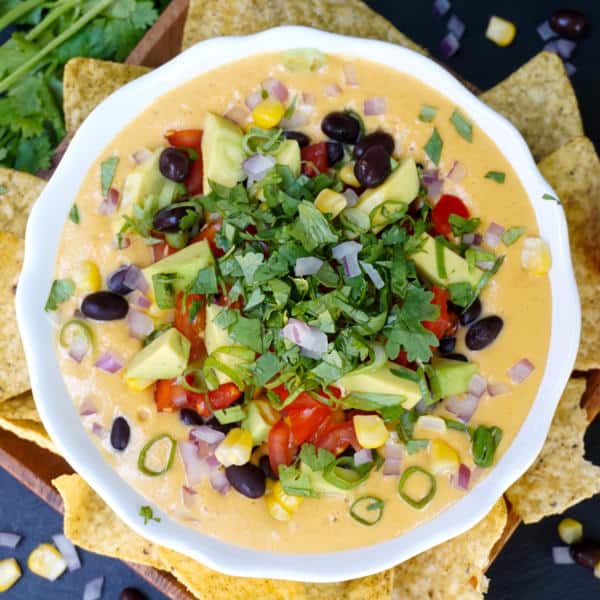 For the vegan that really misses a cheese dip!
Your need some cashews that have been soaked, ideally overnight. You also have potato, and some wonderful herbs and spices. I love the topping ideas as well!
This stores well in the refrigerator for up to 3 days in an airtight container. Serve with your favorite tortilla chips or even pitta bread.
Garlicky Greens Dip with Currants and Pine Nuts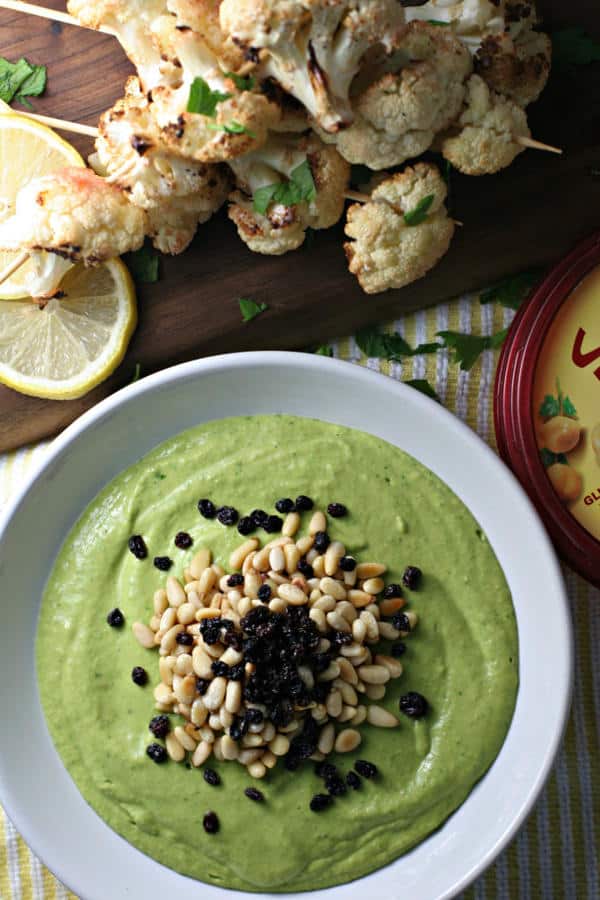 If anyone thinks cauliflower is just for boiling, they are seriously mistaken.
This recipe is divided into two sections, the green dip and the roasted cauliflower. Both are incredible, together they are more than incredible!
The flavors here are unique and yet somehow familiar at the same time. You're going to love it!
Spicy Strawberry Walnut Dip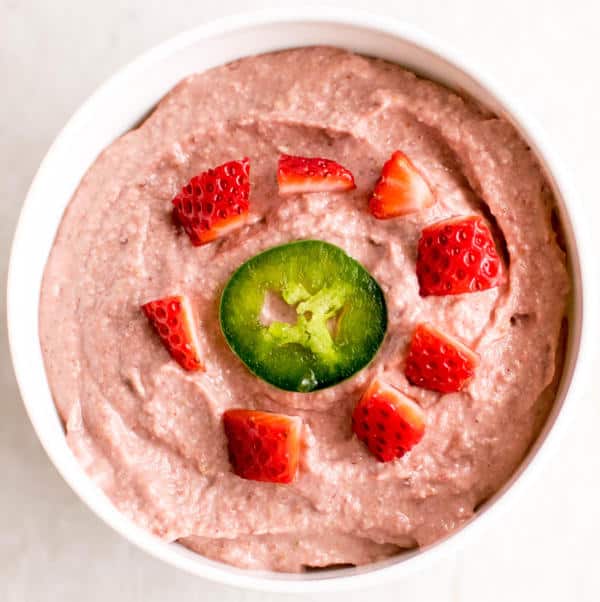 Wait a minute, strawberry and walnut in the same sentence? In the same recipe? You bet!
If you want something totally different with a check-mark next to 'guaranteed to be delicious', you have it right here.
Perfect with your favorite crackers, this dip is sweet, savoury and even has a little spice too!
Vegan Party Drink Recipes
Raspberry Banana Daiquiri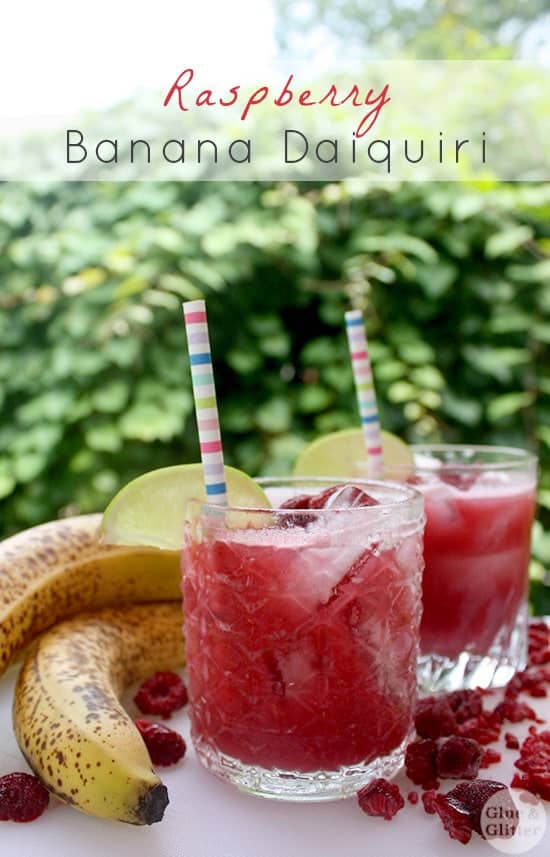 This is a version of the famous drink you'd normally order on vacation while sitting by the pool. Difference being, this is much healthier!
The sweetness comes purely from fruit and despite the media onslaught that all sugar is the same, we think there's a world of difference between refined sugar and nature's sugar from fruit.
Combine all the ingredients in your blender and enjoy!
Raw Banana Bread Shakes with Walnut Milk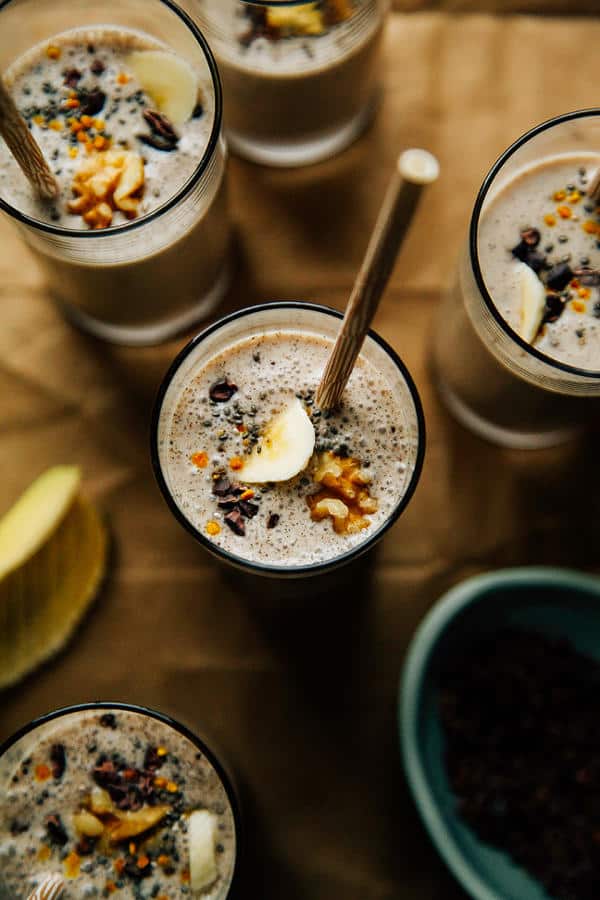 I can pretty much guarantee you have never had anything like this before, it's amazing!
The milk is made from walnuts (soaked for at least four hours) and the rest of the ingredients include bananas, cinnamon and more. Perfect for a post-workout drink or meal replacement.
Full of taste, light and will keep you going for hours.
Watermelon Mint Lemonade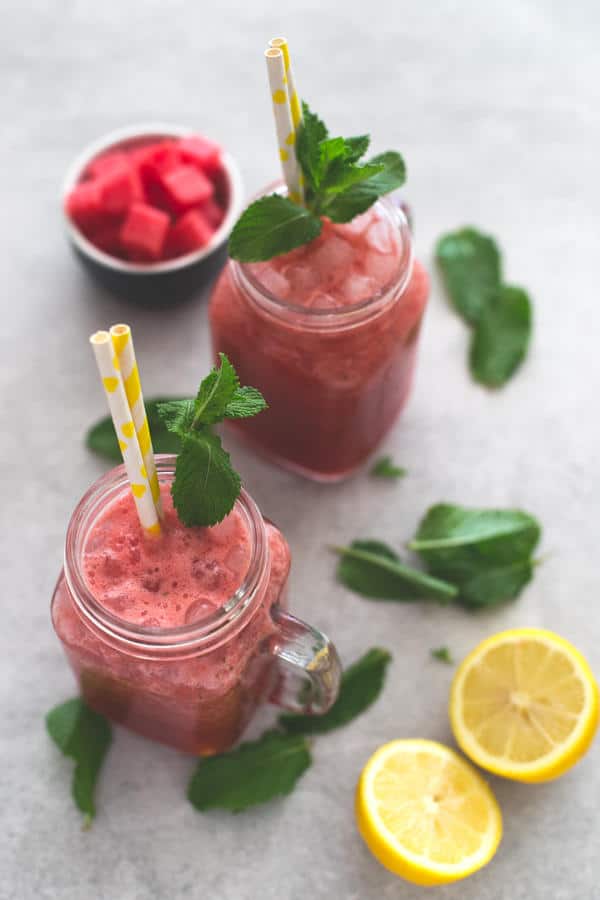 Great smoothies and drinks are all about having the perfect recipe.
So many times, people throw random things into the blender, sometimes it comes out great, other times not so good. I used to be like that.
This refreshing drink is all about the watermelon and adds a couple of things to make it even better. Wonderful.
Fruit and Veggie Rainbow Smoothie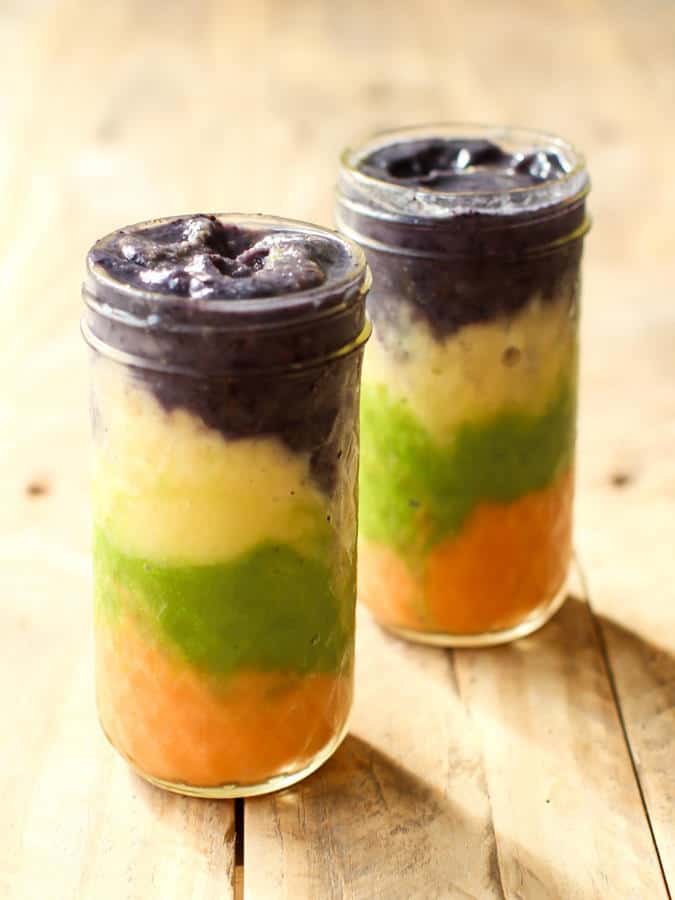 Wonderfully healthy and all about the presentation.
Who wouldn't want to drink this rainbow? The recipe is divided into the different layers which need to be blended individually.
You could throw it all in together if you wanted to, but really, blend the first layer and pour it in the glass, then the second and so on.
It doesn't take that much longer and the end result is super impressive! Why not top with coconut cream?!
Ultimate Sparkling Fruit Punch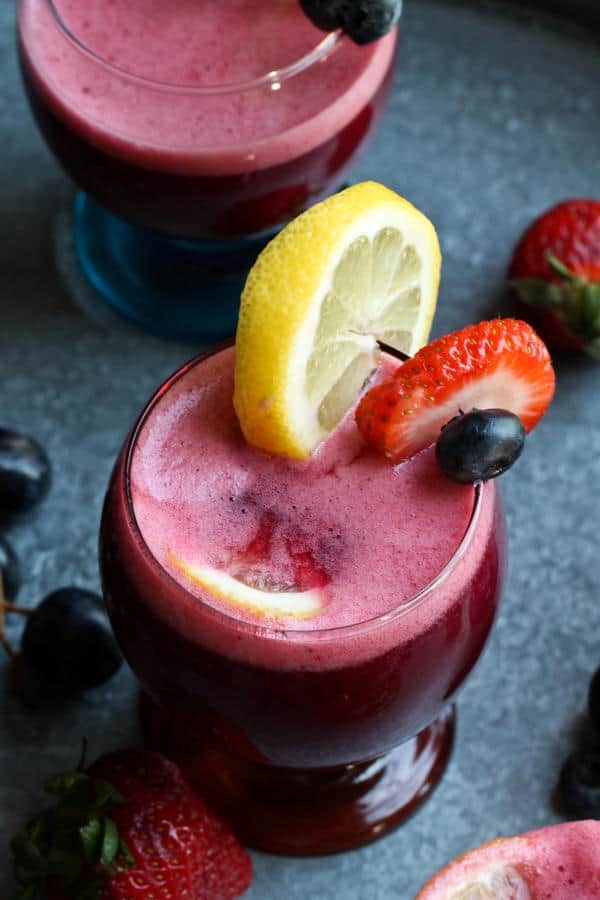 Is this the ultimate drink? Brandi, the recipe author thinks so, and so do we!
This is all about blueberries, black grapes and a few more delights.
The instructions couldn't be simpler, just three steps and you immediately have a classy looking drink. This will take your party to the next level!
Lingonberry Cocktail with Homemade Cordial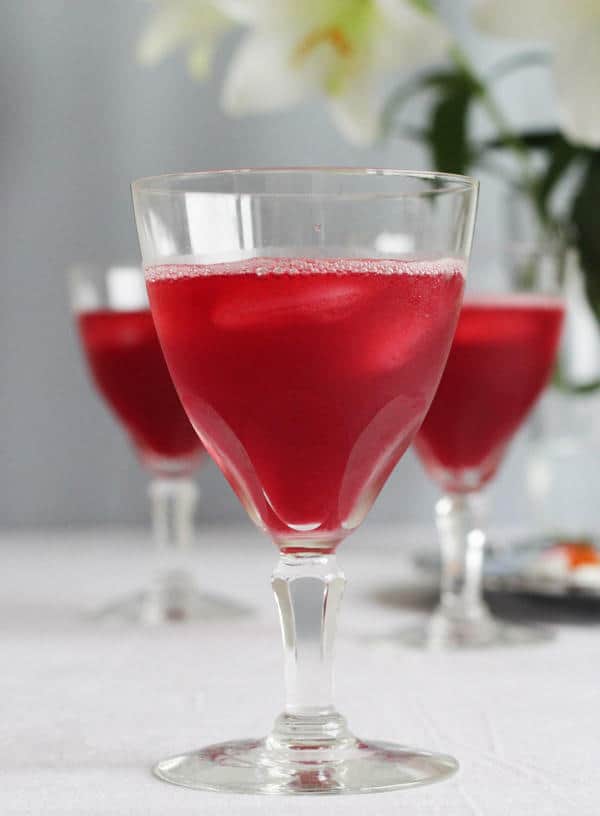 The first thing I noticed about this recipe was that finally you can make cordial at home!
Lots of ingredients and complicated instructions? Absolutely not! Please note, this is an alcoholic drink and there's no getting away from that.
If you like a tipple once in a while, check this out!
Hibiscus Agua Fresca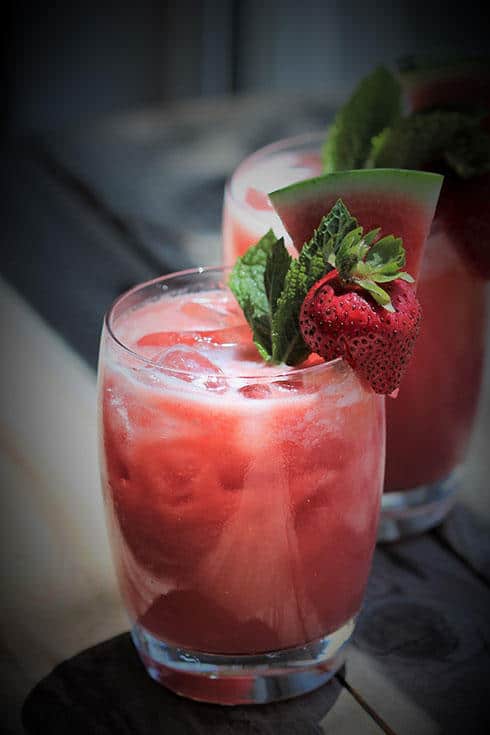 If you have trouble keeping your kids hydrated, this is for you.
The amounts listed in the ingredients make for 8 cups. You'll need three hibiscus tea bags, some fresh or frozen strawberries and just a couple other things.
Make the tea and then blend it all together. Fresh tasting and good for you!
Candied Cranberry Pomegranate Prosecco Spritzers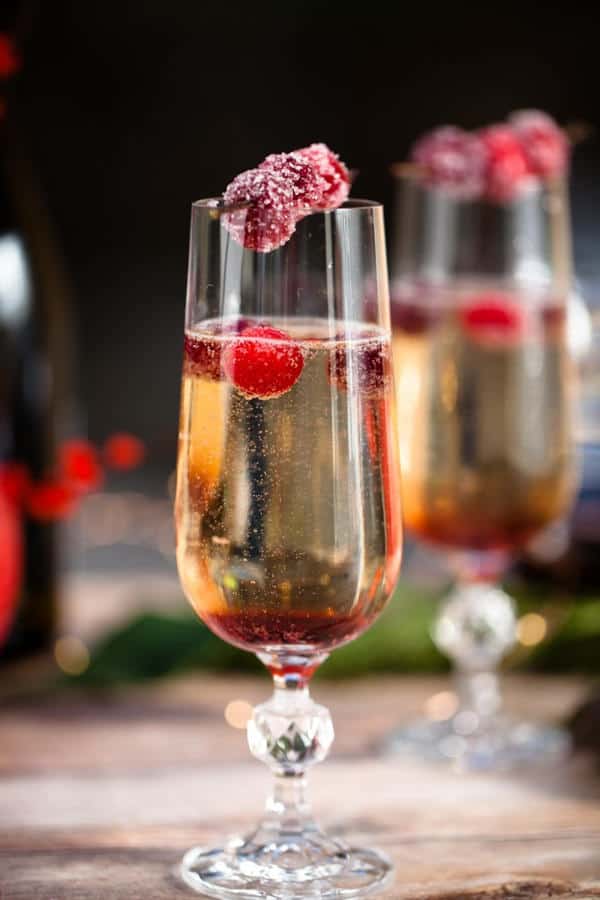 The perfect party spritzers!
You're looking at a little preparation time here of about two hours but don't let that put you off. Do note this drink calls for champagne or Prosecco.
You end up with a really classy looking drink that will take your parties up a tier!
Naturally Pink Lemonade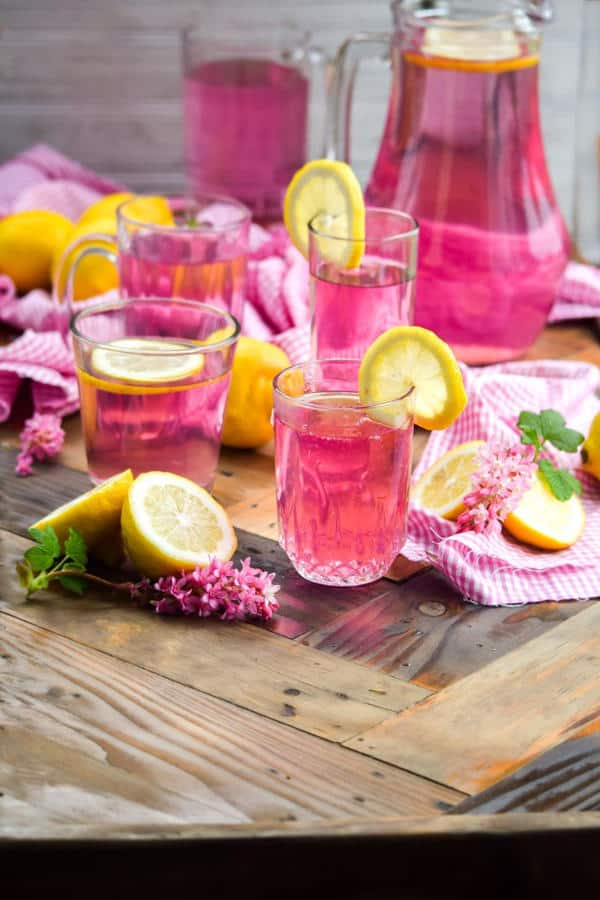 A vibrant looking drink that will certainly attract everybody's attention.
The color comes from just a few drops of cooked beet purée (or pure beet juice), don't worry as you don't taste it.
The author recommends you experiment with the amounts of ingredients until you get just what you like in terms of color and taste. I love the vanilla!
Vegan Gluten-Free Party Recipes
Pear Muffins with Avocado Frosting (Gluten-Free)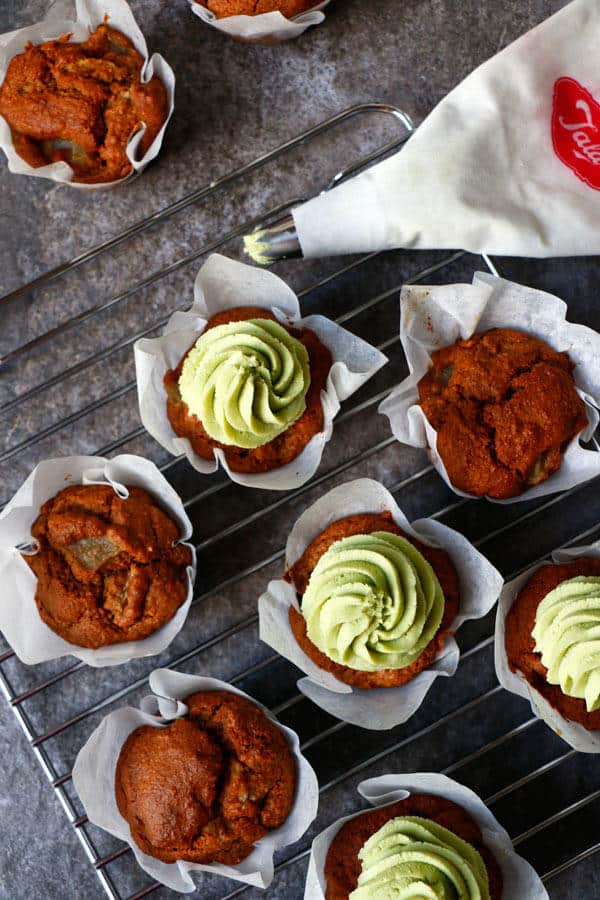 Wow, these are incredible! I've never seen avocado frosting before and let me tell you, I'm already its biggest fan!
The muffins are beautifully moist and made with nothing but wholesome ingredients. The amounts listed make the 12 muffins so adjust accordingly.
The avocado frosting has three other ingredients and I guarantee you'll be using it again and again on all sorts of cakes. Together they are the perfect match.
Luscious Sugar-Free Chocolate Custard (Gluten-Free)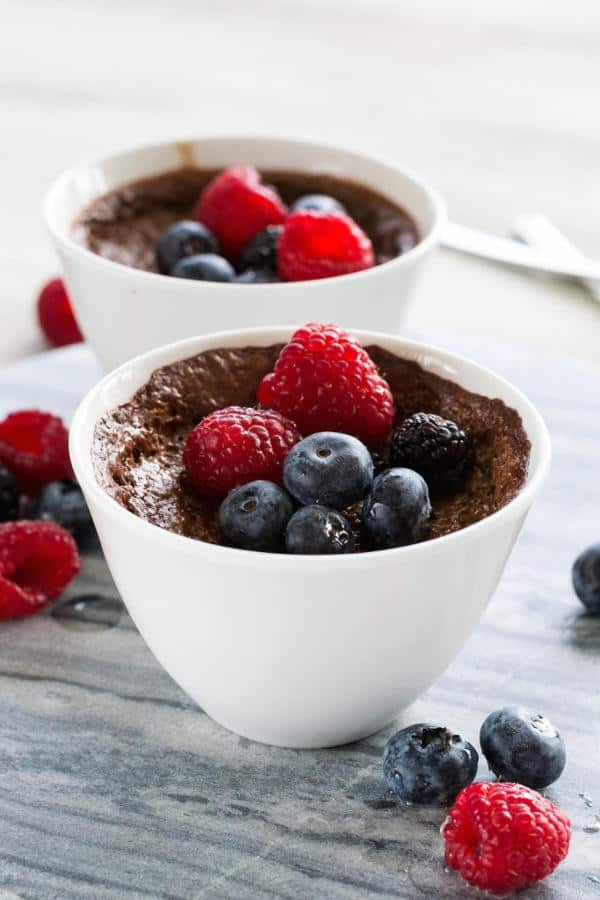 Custard is an old recipe, traditionally made with something like a thousand eggs! Okay I'm exaggerating a little, either way it certainly wasn't vegan.
Not only is this version plant-based, is also sugar-free and chocolate flavored!
You're looking at about 10 minutes prep time and half an hour cooking.
Just five ingredients is all you need to create this luscious dessert sauce. Serve over your favorite cake or simply use a spoon!
Easy Vegan Sour Creme Baguette with Cherry and Onion Jam (Gluten-Free)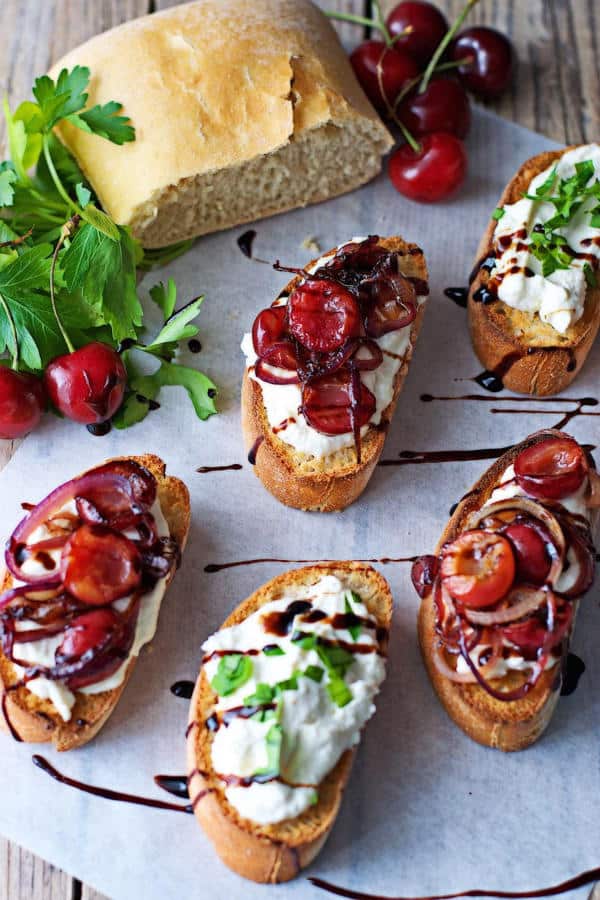 Florian from Contentedness Cooking creates incredible gluten-free recipes that either have six ingredients or less!
Get yourself some of your favorite vegan sour cream, some onion and a couple of other ingredients. For the baguette, get the best quality you can find. You will enjoy, that's a guarantee!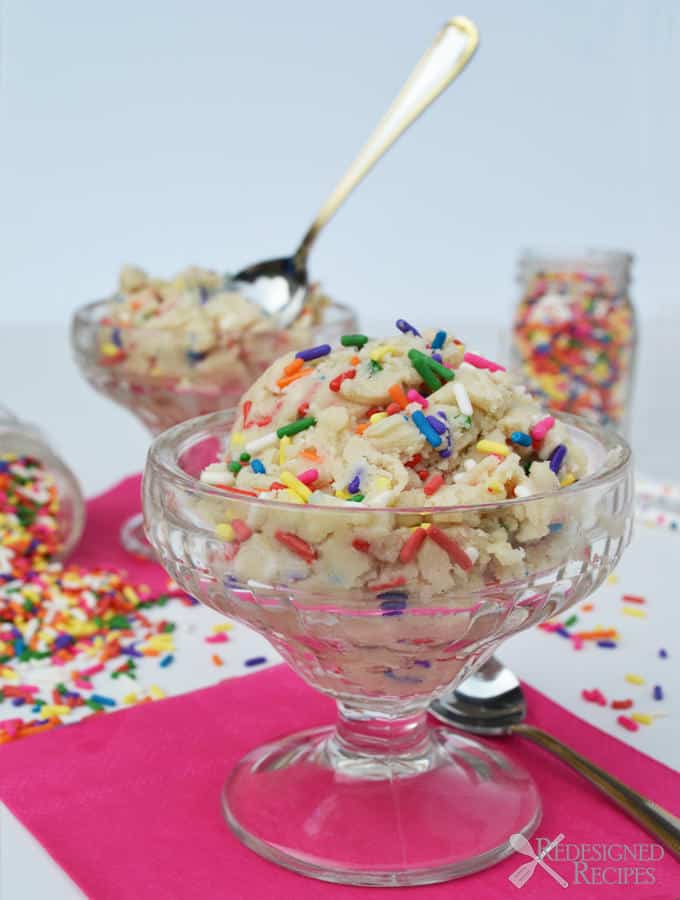 I just love the name of this recipe. Your kids are going to love eating it and it will be the star of the show at any party.
You literally just need five minutes prep time and you're good to go. Do note the amounts listed in the ingredients make for two servings so adjust as necessary.
Prepare beforehand, store in the refrigerator and grab as soon as the party begins!
Cucumber Bites with Sun Dried Tomato Spread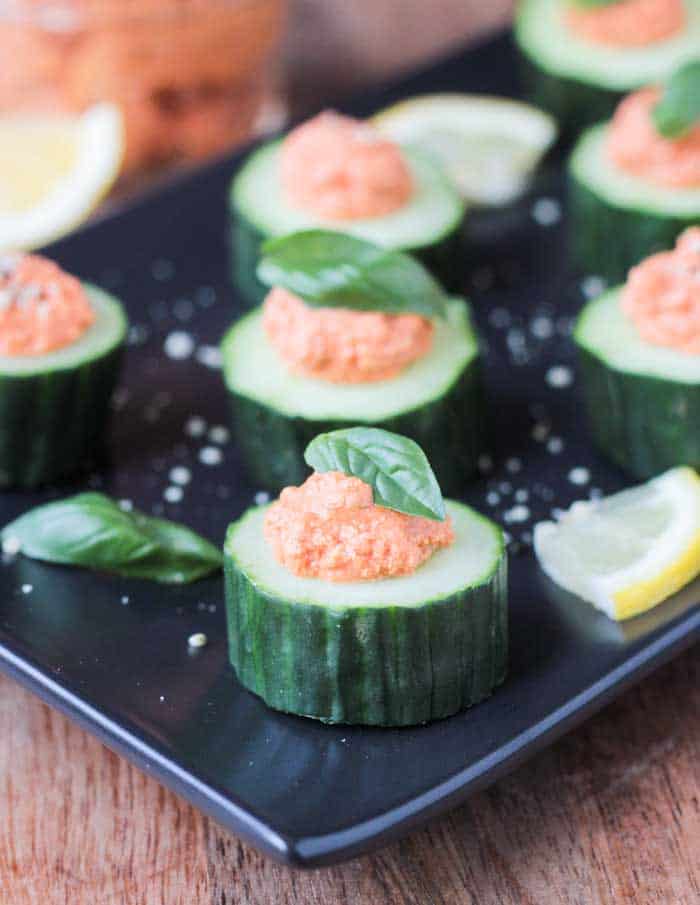 This couldn't be simpler. Super healthy to say the least and bursting with flavor.
The sliced cucumber are the base of your snacks. Each one is topped with a wonderful sun-dried tomato spread that couldn't be easier to make.
This stores well in the refrigerator so when ready, get your guests to slice the cucumber and top accordingly. If they are going to eat it, they should help prepare it!
Roasted Pepper and Lentil Crackers (Gluten-Free)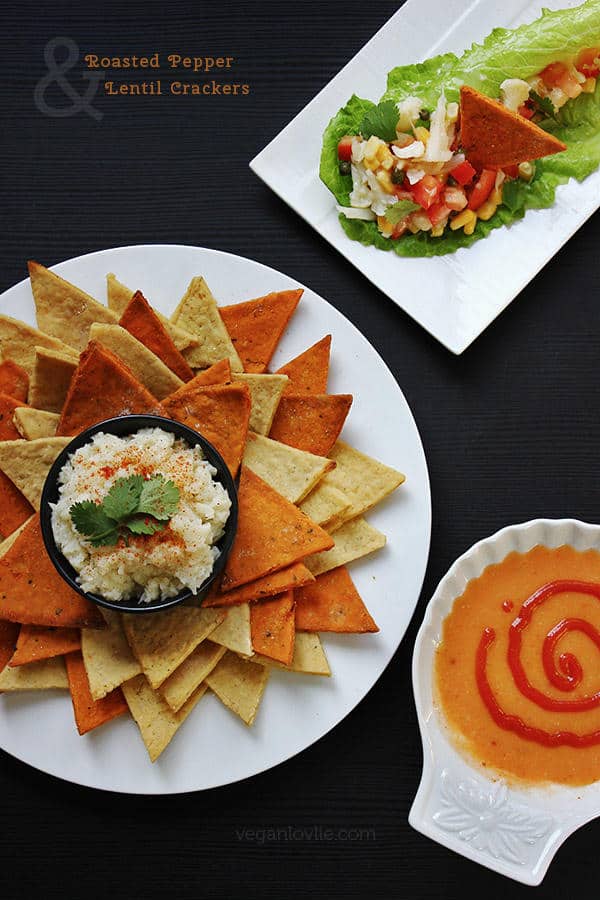 Crackers, nachos, call them what you will. These are gluten-free and healthier than store-bought snacks.
I love how the recipe has got some variations, so you can make according to your taste or just make all of them! They look great and taste even better!
No-Bake Chocolate Tart (Gluten-Free)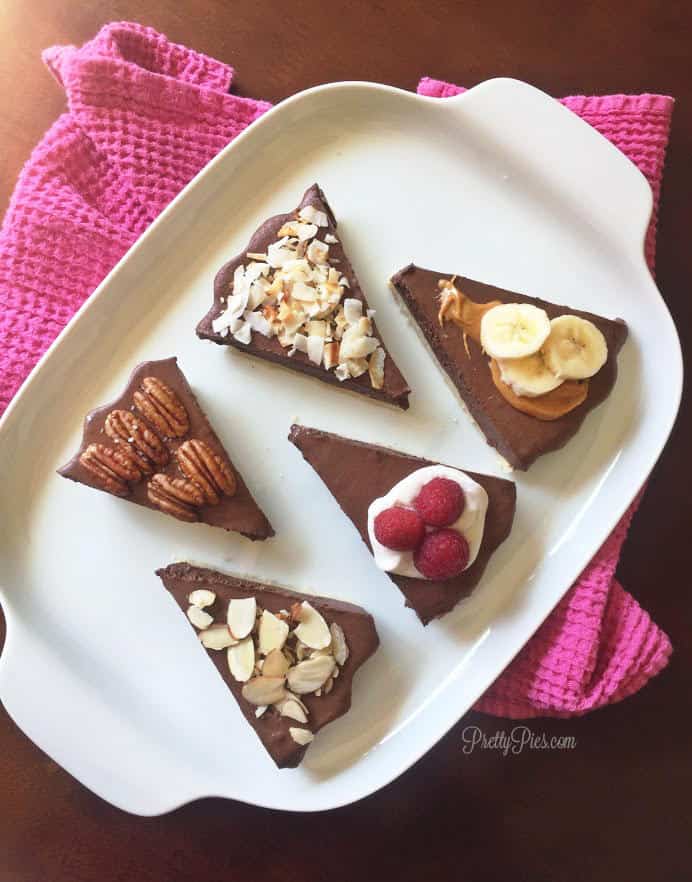 Free from dairy, refined sugar and even gluten!
For the crust, mix the 4 ingredients together (one of them is water!) and then press into a tart pan.
For the chocolate cream, follow the simple instructions and in no time, you'll have yourself an incredible dessert!
Easy Coconut Bountys Balls Covered in Chocolate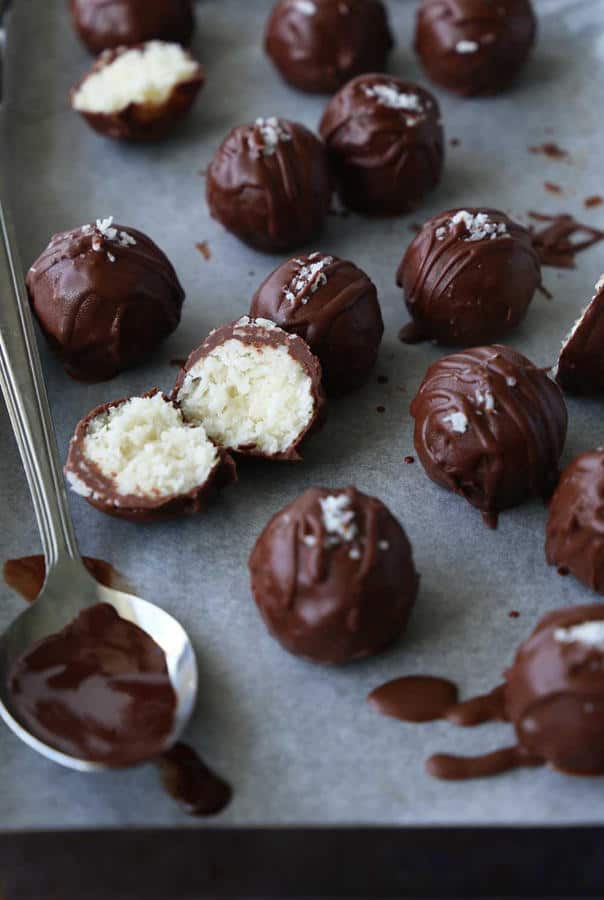 Let's face it, coconut and chocolate were made to go together, nature knows what it's doing!
No refined sugar or gluten, these are special, whichever way you look at them, although you should be eating them rather than looking!
With just a handful of ingredients and a 10 minute prep time (the same for cooking). One piece of advice is to make double!
Vegan Party Lunch Recipes
Apple and Jalapeño Havarti Quesadilla (Gluten-Free)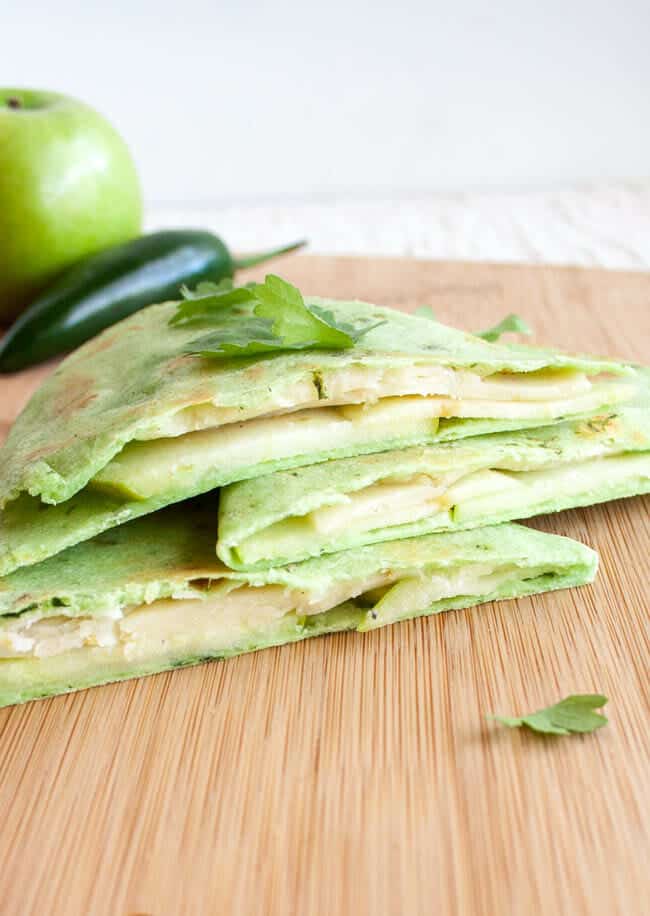 What a great idea! We have so many opposite ends coming together, quesadillas yet apples!
Just four ingredients are all you need and instructions just have two steps.
Given what you end up with, you just won't believe how simple the preparation is. 10 minutes max and that includes prep and cooking. Make them!
Hawaiian Quinoa Salad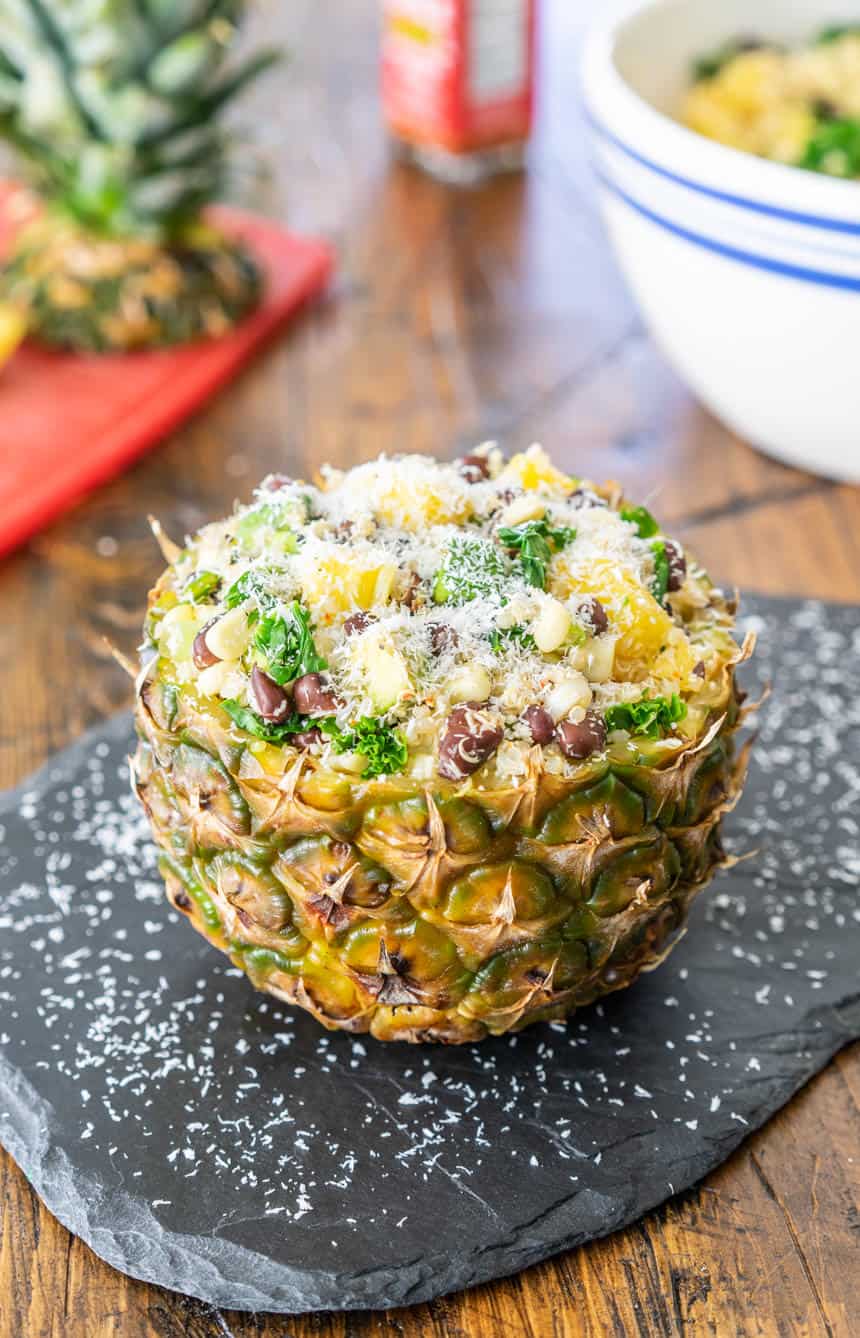 We decided to put this recipe in the party roundup because it will steal the show at the centre of the table.
However, I'd make it yourself first because it's too good to share!
The ingredients are straightforward and if you don't have most of them already, they are all easy to source.
Then just three simple steps to bring everything together. If you want your kids to eat healthy food, serve in a pineapple!
Caribbean Quinoa Tacos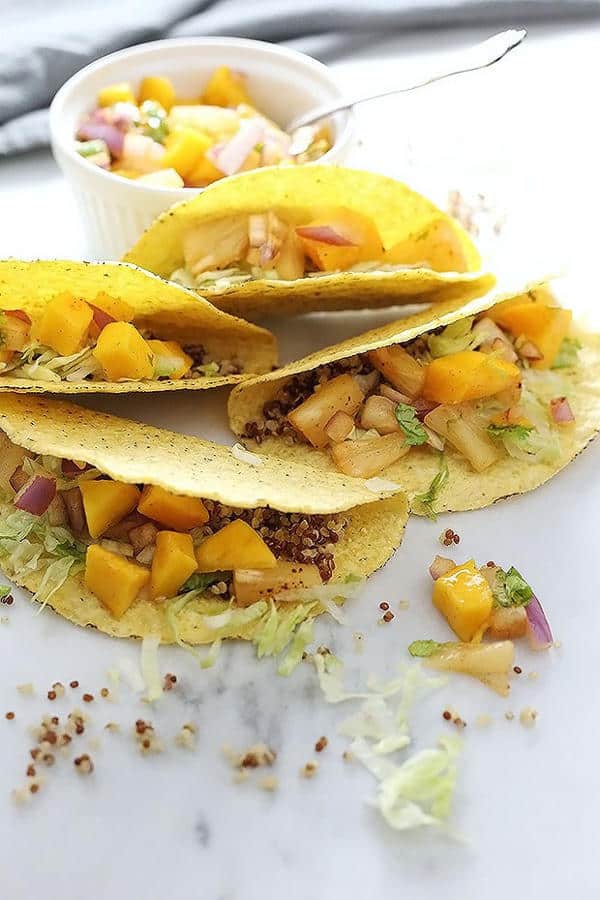 A wonderfully colorful dish!
The texture of the quinoa complements the fresh mango and pineapple salsa. Incredibly easy to make and gluten-free as well!
The perfect party food as they look fun and everybody can dig in to create their own tacos. Best of all, it's super healthy!
Carrot Hot Dogs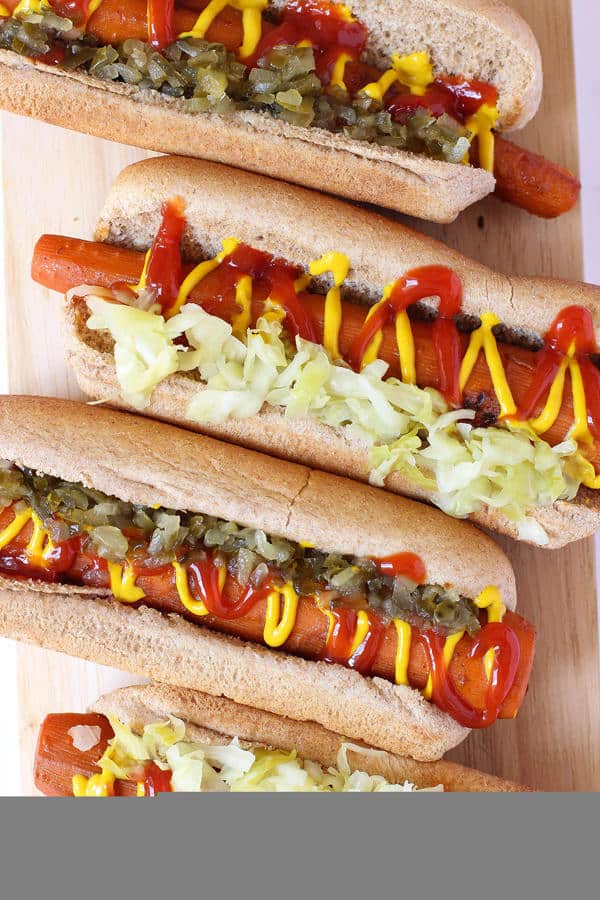 If you haven't seen a recipe like this before, just wait and give it a chance. I thought this was just a boiled carrot with stuff on top! I was sceptical in the beginning too, then I tried it.
Follow the instructions and you will not believe how this carrot turns out. Remarkable transformation that is super tasty, moreish and healthy! Your kids will love it too!
Grilled Carrot Hot Dogs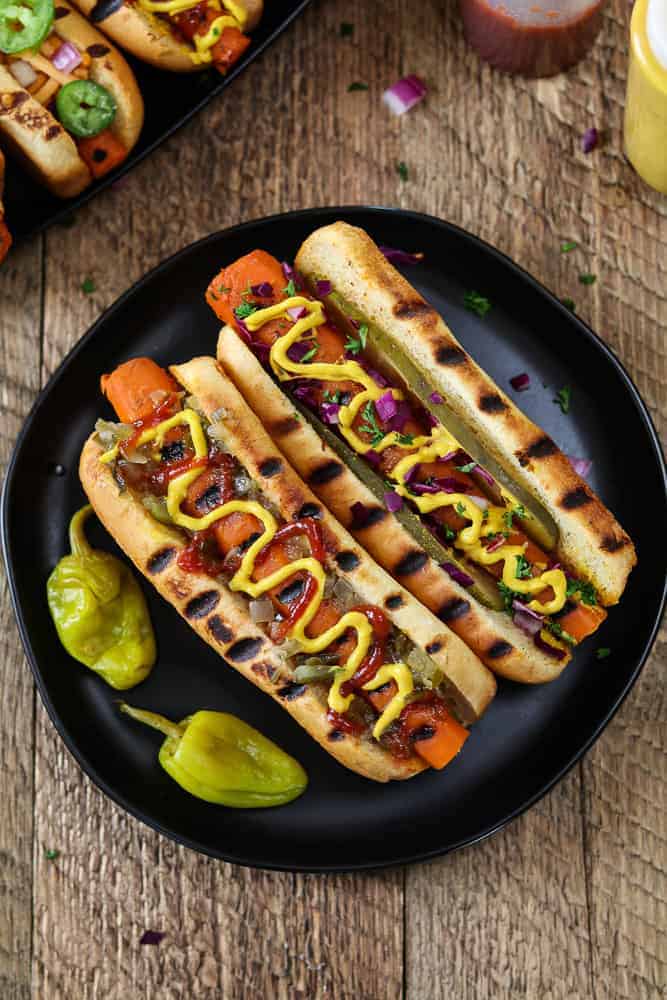 There are a few recipes of carrot hot dogs online, and when I say a few, I mean a lot! None of them quite like this.
After cleaning the carrots, you steam, marinate and then grill. The secret is all in marinating the ingredients.
I don't say this lightly, but you will not expect how great these taste!
Smoky Barbecue Carrot Hot Dogs with Creamy Chickpea Salad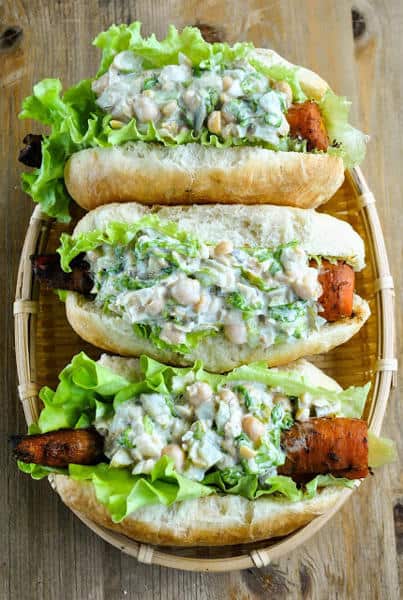 So many parts to this recipe!
As if barbecue carrot hot dogs weren't enough, you get this amazing creamy chickpea salad.
Serve on the side or on top! Food like this should not be healthy, yet it is!
Make it and then show it to your kids, they'll be eating it before you can say, 'what do you think?'
Chili Fries with Cheezy Horseradish Sauce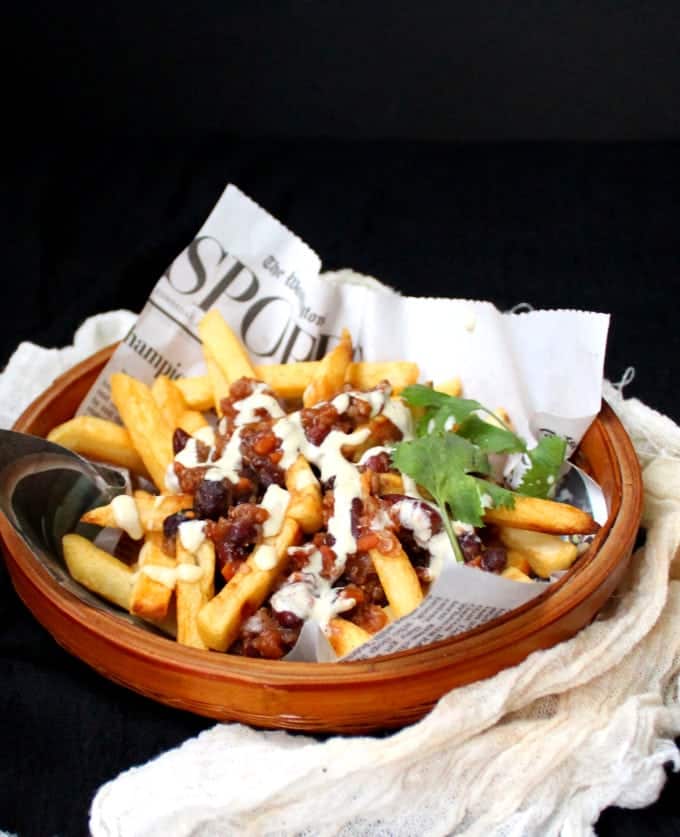 When I first saw this recipe and we decided to put it in the party roundup, my initial thought was, can't I make it just for myself rather than for a party?
Whether it's for game night or a gathering of friends, these win every time. The only problem is, however much you make, it won't be enough!
BBQ Party Pack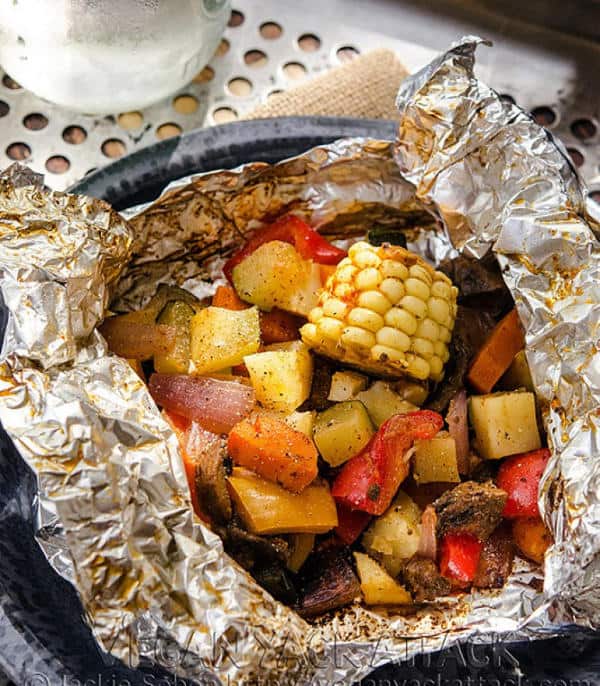 What a great idea this is!
It doesn't have to be for a party, this is great for a family barbecue as well. Because of the variety of foods in the pack, the recipe is incredibly versatile so swap out anything.
Put in everybody's favorite and you simply can't go wrong. Love the flavoring!
Oven Baked Vegan Meatball Subs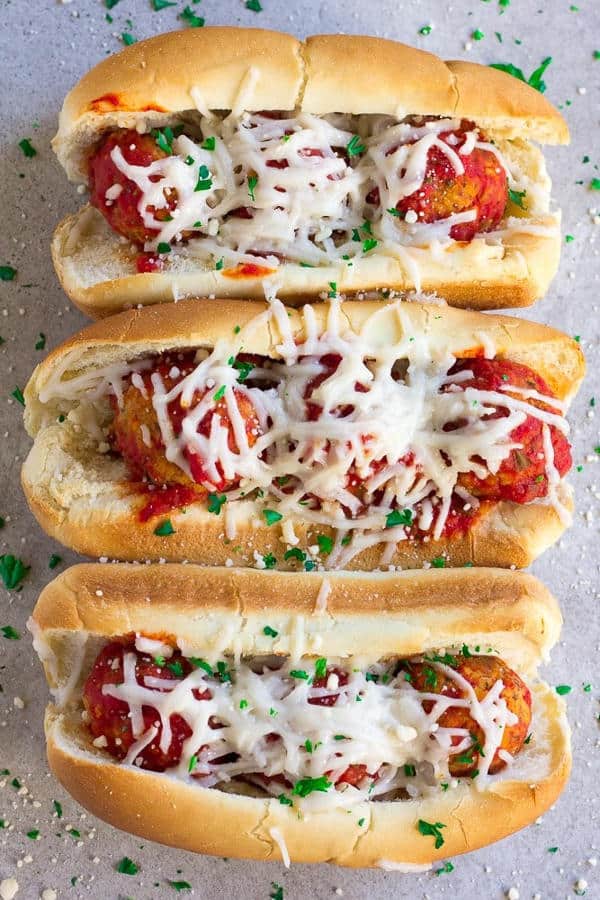 Certainly, great for a party or gathering, also perfect for a family dinner as everybody will love them.
The list of ingredients contains 'chickpea meatballs' which links to a separate recipe on how to make these.
If you want to save time, you could use falafel although I wholeheartedly recommend following through on making the chickpea meatballs.
Other than that, grab your favorite sandwich rolls, pasta sauce and non-dairy cheese and you're good to go!
Vegan Party Roll & Wrap Recipes
Raw Zucchini Wraps with Kale Pesto (Gluten-Free)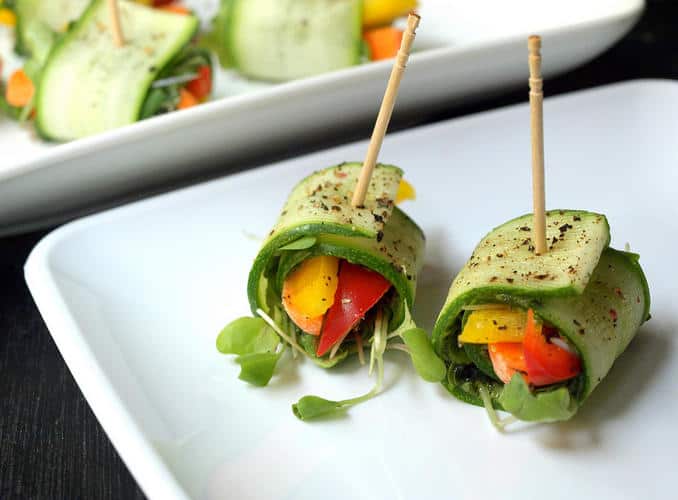 These are such a good idea, tastier than you imagine and a versatile recipe.
You get a bonus with the ingredients as you also learn how to make Kale Pesto!
This in itself is great for other recipes too. And if pesto isn't your thing, you could easily substitute it for avocado. Add a splash of your favorite hot sauce if you like!
Thai Mango Sticky Rice Summer Rolls (Gluten-Free)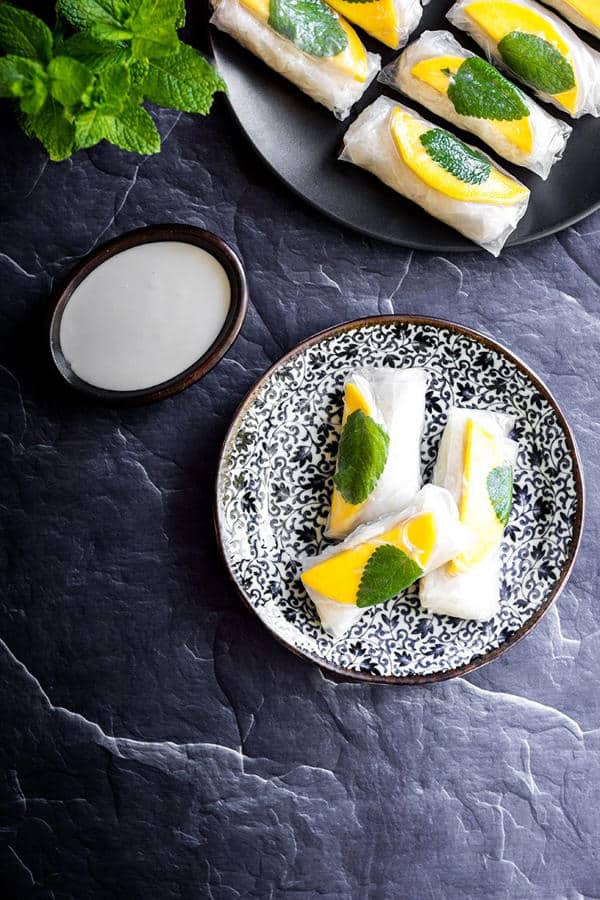 Summer rolls are fantastic, incredibly easy to make, they look wonderful and they're very economical.
You'll need a packet of rice paper spring roll wrappers. Out of the packet, these are quite hard, you then dip them in a bowl of warm water for just a few seconds and they're ready to go.
Either follow the recipe or use it as a guide and get creative. Delicious!
Thai Style Rice Paper Rolls with Two Dipping Sauces (Gluten-Free)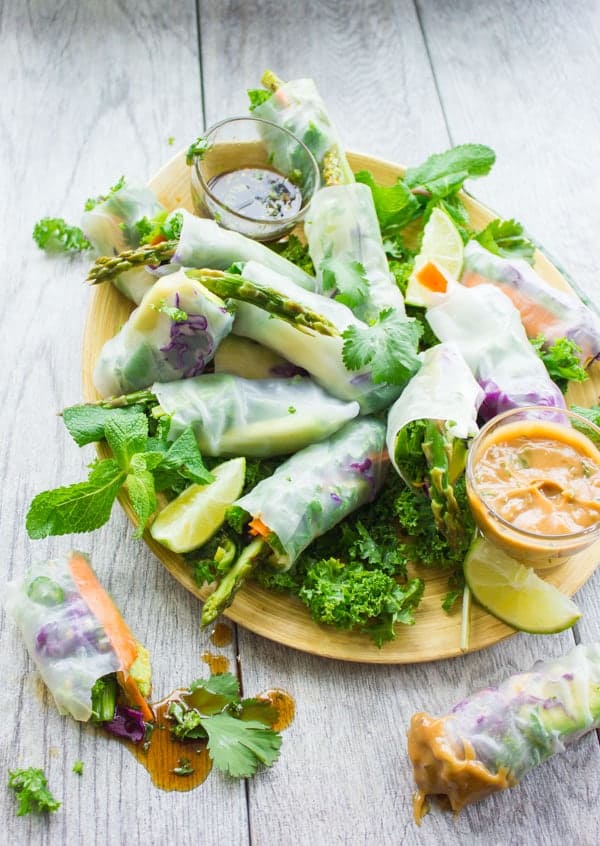 A delicious and great looking recipe!
Rice paper rolls but with a Thai twist. The filling suggested in the ingredients is first class although you could use your favorite vegetables or any leftovers.
The special part about this dish is the two dipping sauces, peanut and cilantro! Get to it!
Vegan Sausage Rolls (Gluten-Free)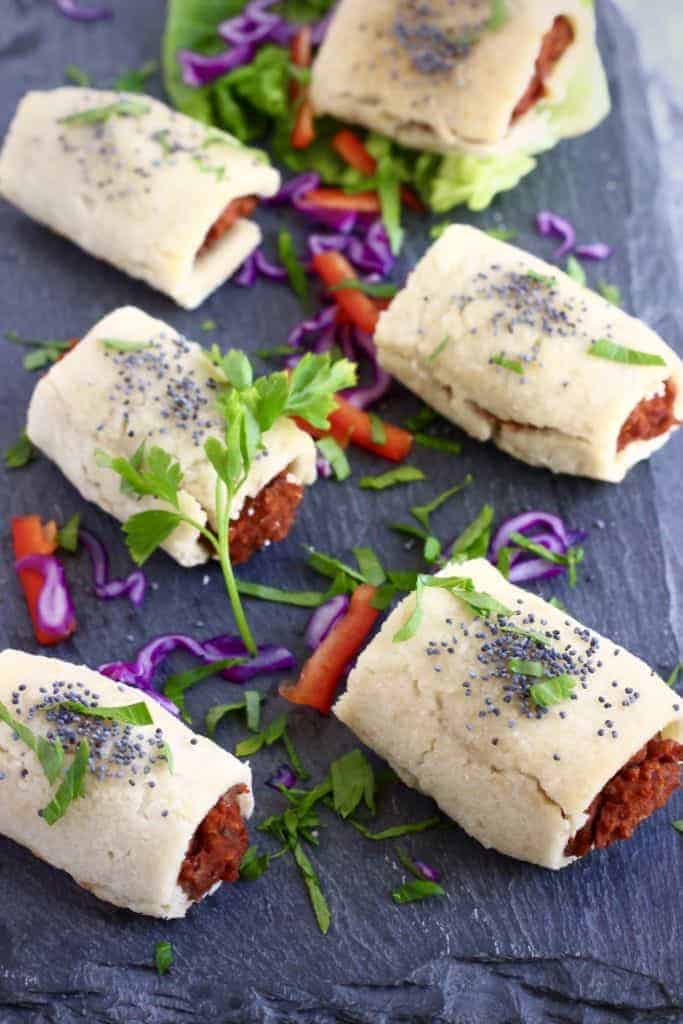 Everybody that knows me will know plant-based sausage rolls are my weakness, well, I guess curry as well. Come to think of it there are a few but let's not dwell on that!
This recipe has you making the pastry from scratch as well as the filling! The filling is all about kidney beans, garlic, sun-dried tomatoes and a wonderful collection of herbs and spices.
You could save yourself some time and buy store-bought pastry, however I would urge you to make everything.
You'll notice the difference. Yes, this is perfect party food, but I'd make them for yourself first, someone has to do the quality control, right?
Rainbow Spring Rolls with Mango, Basil and Lime Tahini Cream with Ginger and Sesame Soy Sauce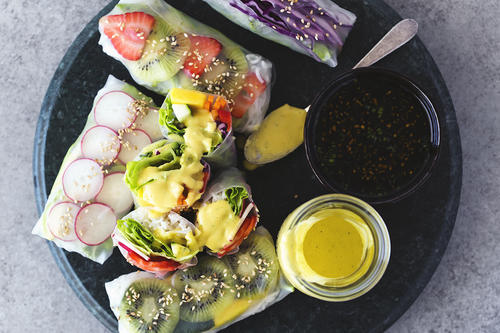 As you can tell from the title, there are many parts to this recipe so double up to Rita and André, the recipe authors.
Whether it's the rolls, the cream or the sesame soy sauce, it's bursting with flavor and incredibly easy to make.
As you can see from the photo, put them all together and you have a super healthy and rainbow colored meal!
Raw Mexican Zucchini Roll Ups with Veggie Walnut "Meat"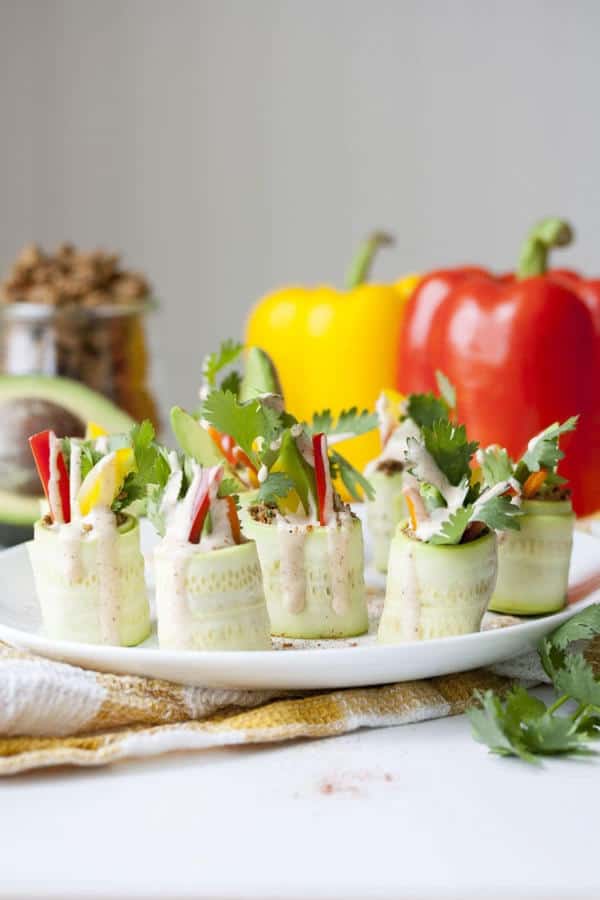 Get your food processor out right now!
A fantastic recipe to help you get into eating more raw food.
When you eat like this your body is infinitely grateful. You can never overeat when it comes to real food.
Just look at the ingredients and you'll see what I mean. Very easy to make, vibrant natural colours and bursting with flavor.
Colourful Rice Paper Rolls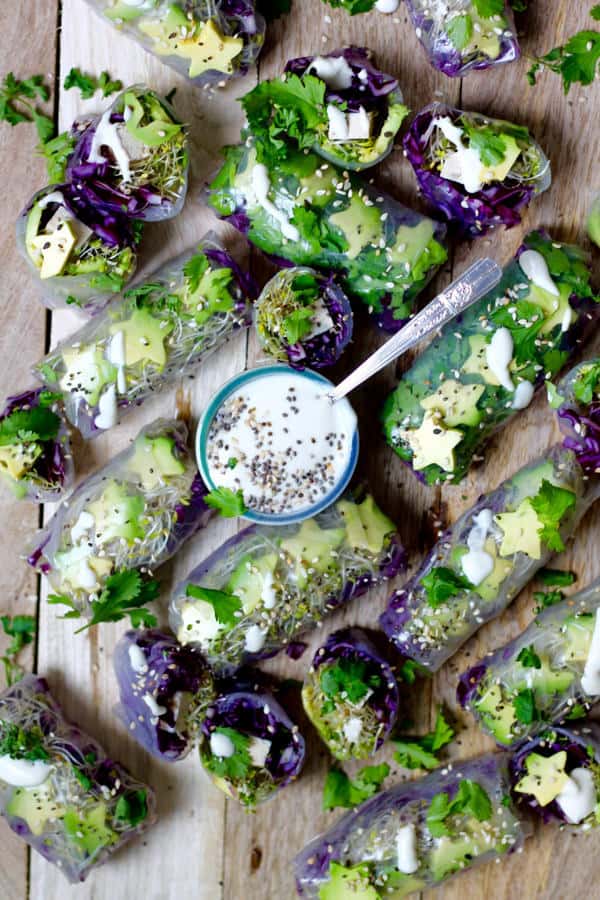 As the title suggests, these rolls are all about the color.
Of course, the ingredients are versatile, so you can swap out for anything you prefer or any leftovers you may have that need eating.
However, if you stick with the recipe it's all about nature's beautiful green color. Great tahini and tamari are wonderful together for the dipping sauce. How many can you eat?
Vegan Tex Mex Egg Rolls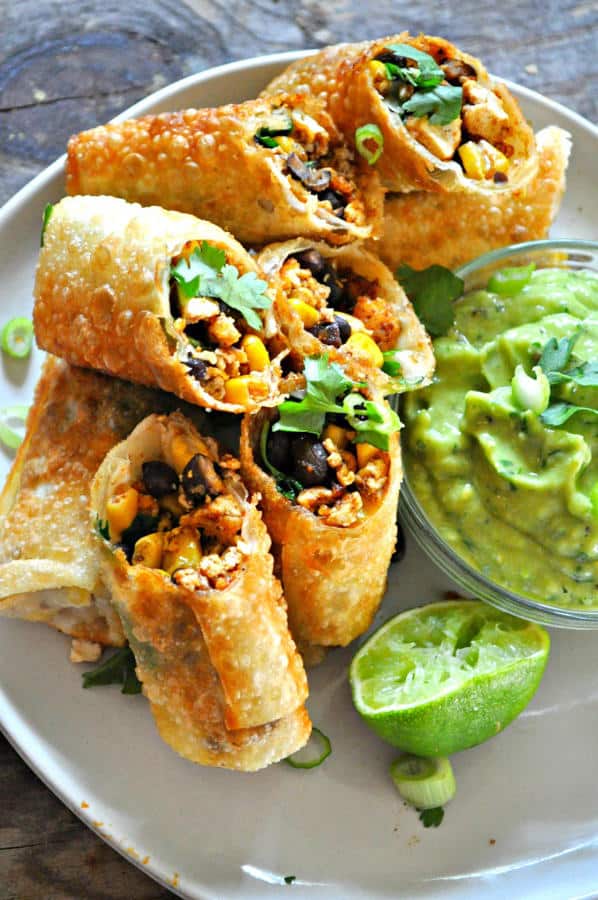 Well, just take one look at these puppies and tell me you don't want one!
For those times when you want to cheat a little, you have to make these. I say 'cheat' because we all try to avoid eating fried food all the time.
These really are the business and the avocado ranch dip is the icing on the cake!
Vegan Party Snack & Treat Recipes
Spiced Pecans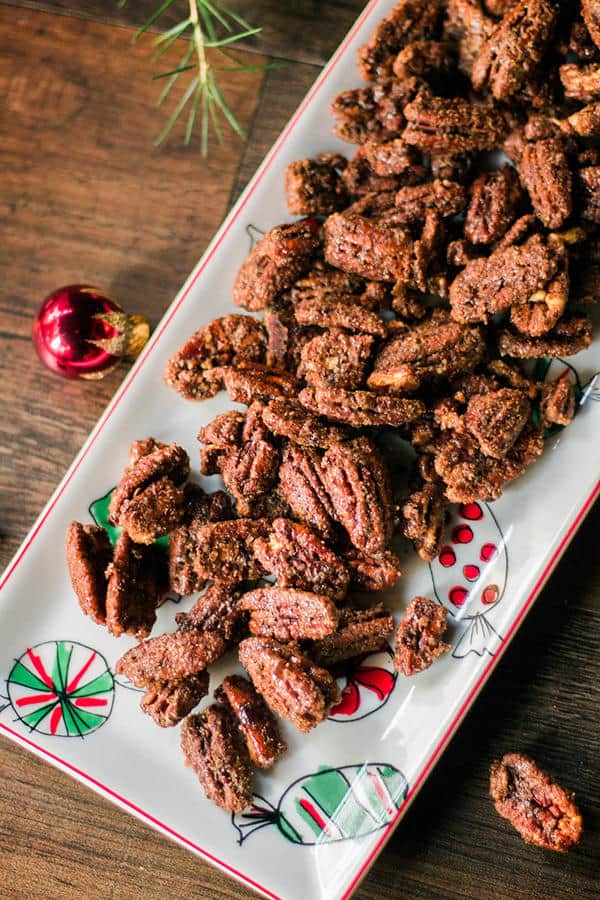 A vegan version of the holiday classic.
Incredibly recipe that spices up your pecans. Mix all ingredients together and bake for an hour stirring about every 15 minutes.
What comes out of the oven will be tasty, moreish and the perfect accompaniment to any beverage.
Chilli 'Cheese' Popcorn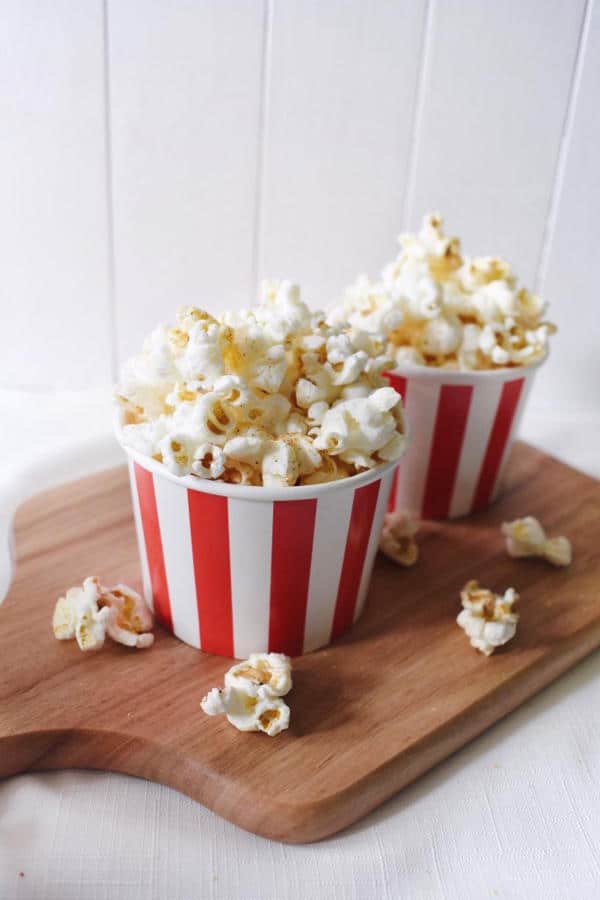 Ready for movie night?
Why not spice up your home-made popcorn with some nutritional yeast and some simple herbs and spices.
Infinitely more economical than any store-bought flavored popcorn, more tasty and more healthy! That's right, this recipe is all about having more!
Easy Coffee Cupcakes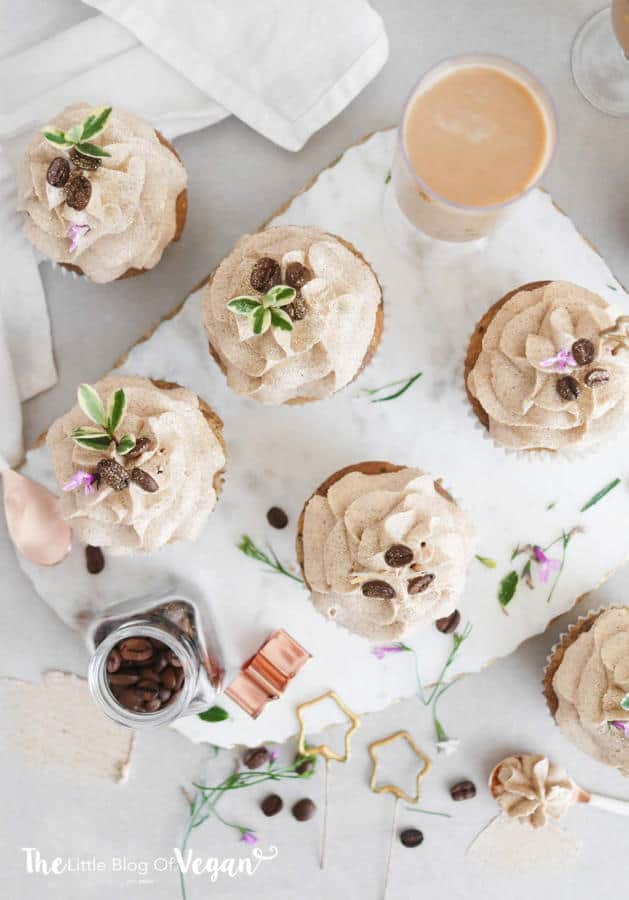 Just as the recipe says, these really are easy to make.
Forget those packets where you just add liquid to make cakes, making your own is far better in terms of health, saving money and taste!
The recipe is divided into two sections, the cake ingredients and butter cream. Both are great, together they are awesome!
Sweet Potato and Avocado Bites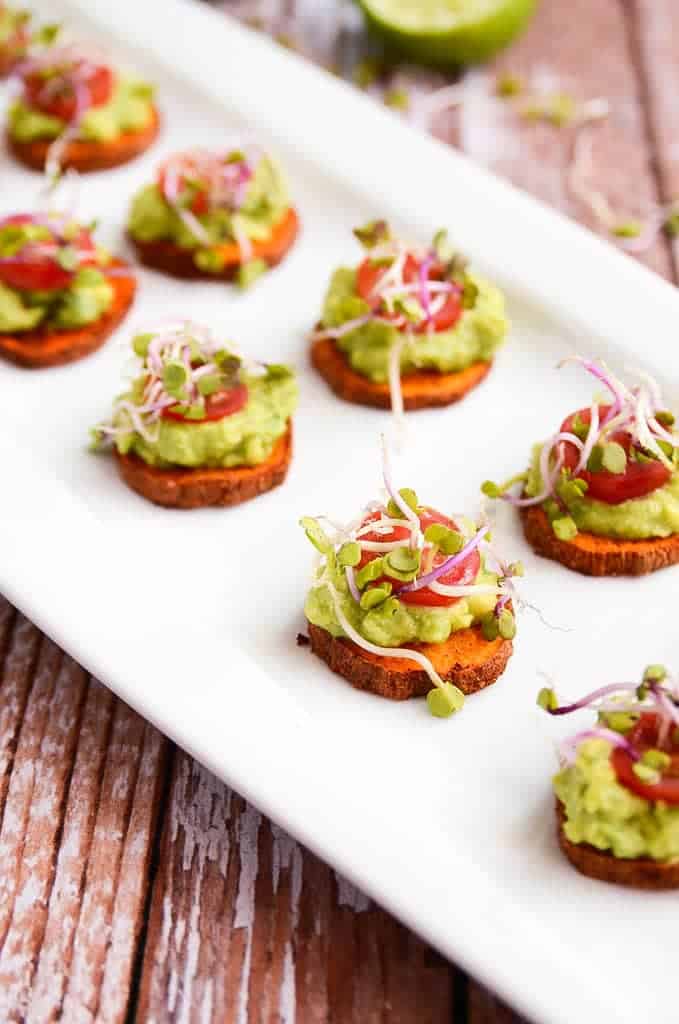 What a fantastic idea and a versatile recipe too!
Using slices of sweet potato as a base opens up your imagination. Incredibly healthy and two important boxes checked; they look and taste fantastic.
For other ideas you could use red or green pesto and maybe peanut butter? Would peanut butter work? Be right back!
Radiant Orchid Alfajores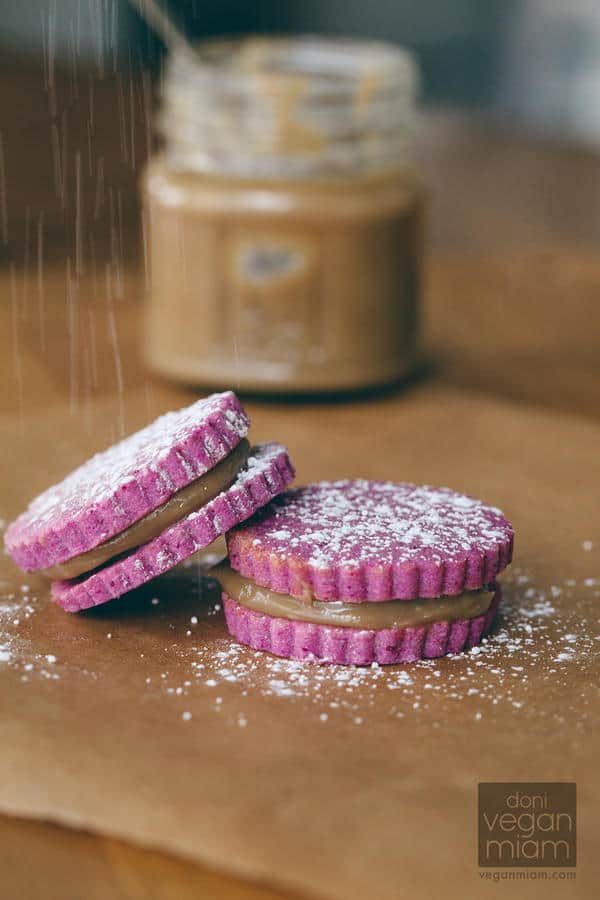 Would you take a look at these!
There is nothing in the store that looks anything like this, and if there was, it would be infinitely more expensive and have weird ingredients.
Not here! Just take one look at the easy to source ingredients and you'll be making these in a snap. Your guests will love them, your kids will adore them, just make sure there's some left for you!
No Bake Peach Cheesecake Bites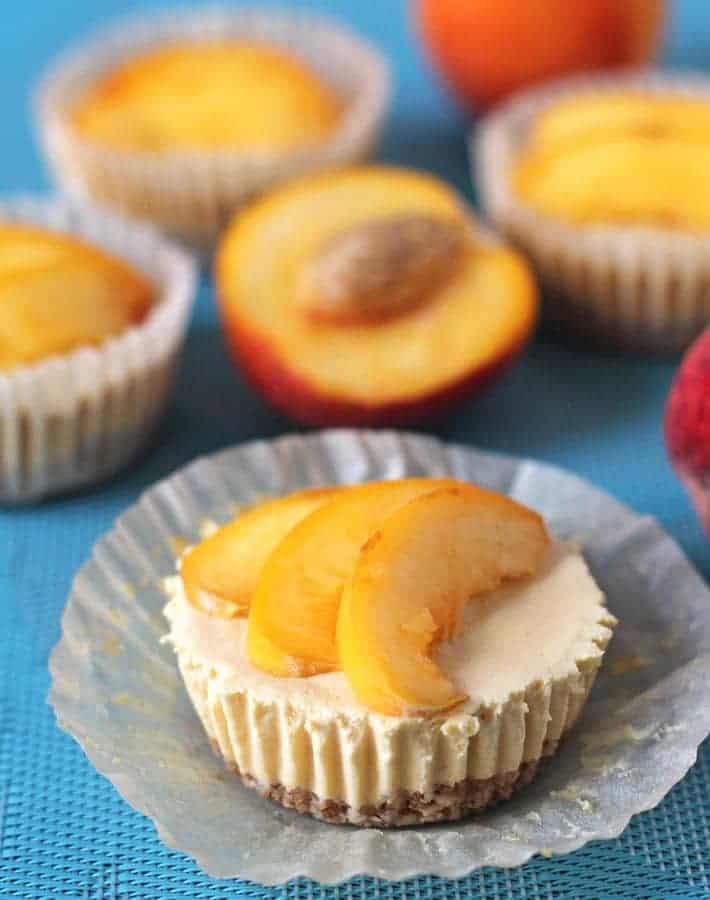 If you ever see a recipe labelled 'no bake', make it immediately!
Desserts that don't require cooking are usually so much healthier. They use fresh ingredients and taste out of this world.
This recipe is no exception, the base is made with almonds, coconut sugar and just a couple of other things.
The cheesecake is outstanding with fresh peaches, vanilla extract and more. You'll be the star of the show when you bring these to a party!
Chocolate Fondue Dessert Party Platter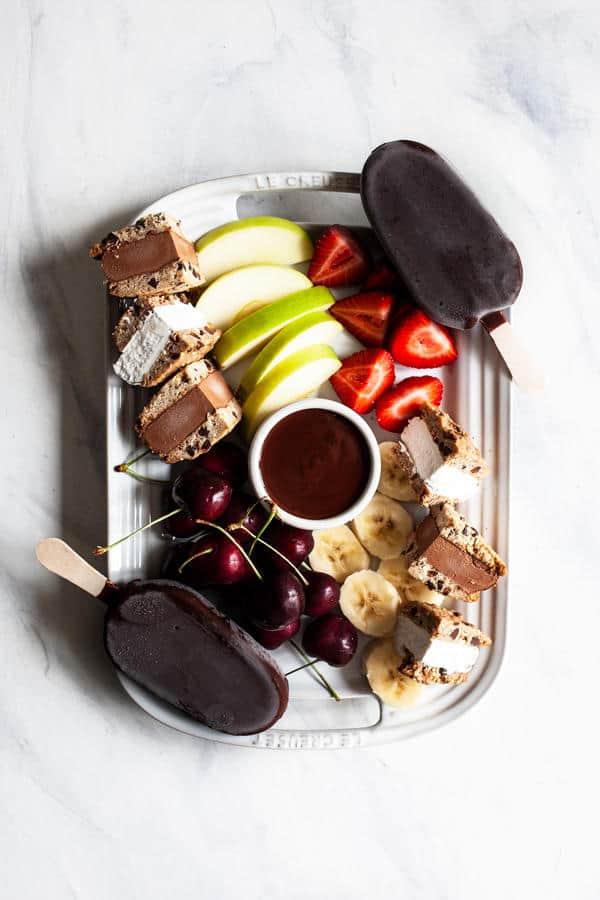 Fondue used to be a thing and I'm delighted to see it coming back!
You don't need any fancy fondue machine with this. This is all about making that silky chocolate dip.
Use seasonal fruit, cookies and anything else you can think of to enjoy this chocolate sauce. Delicious!
Peanut and Cashew Chutney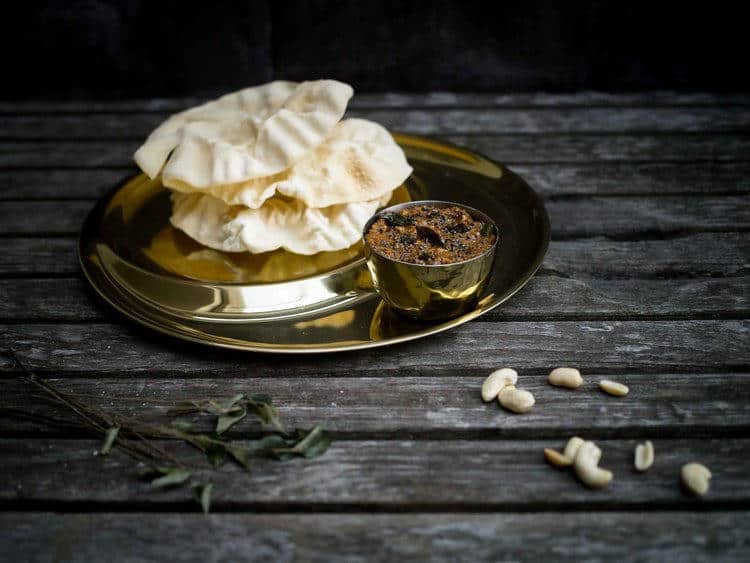 If you're making an Indian dish and you want to surprise guests with something authentic and a little out of the ordinary, check this out.
There's about a dozen ingredients here but looking down the list, I think you have most of them already, the rest are easy to source.
Toast the peanuts and cashews, follow the rest of the instructions and you have this incredible chutney I guarantee your guests would have never had before!
Spicy Buffalo Tofu Wings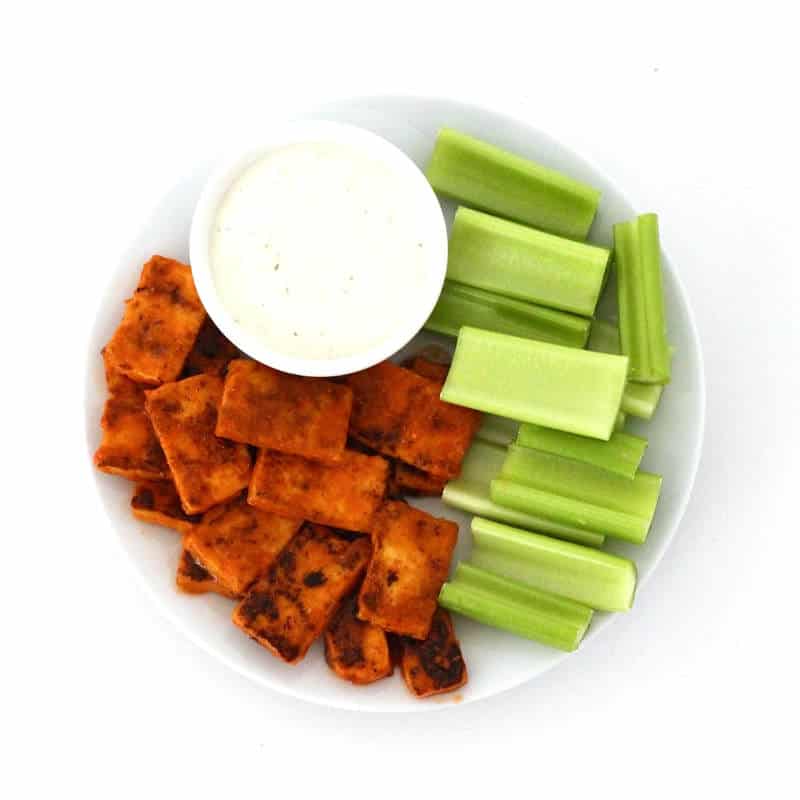 If you're not sure about tofu, let this recipe win you over.
This is all about savoury, tasty and great looking tofu buffalo wings. The recipe has a separate listing for vegan ranch dressing and how to make it yourself.
Save yourself some time and use your favorite plant-based dip. Perfect for game night, party night or snack time!
Special Picks
Mint and Watermelon Sorbet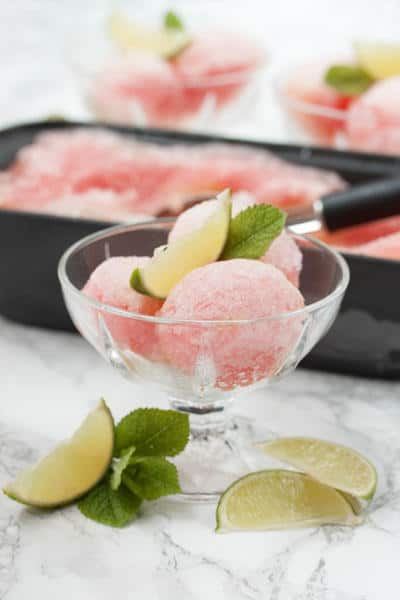 A wise person once told me, melon of any kind digests quicker than any type of food. Hence, 'eat it alone or leave it alone'. I have stuck to this ever since and it has served me well.
This recipe just adds a little flavoring to watermelon to make a great tasting sorbet.
You don't need an ice cream machine to make this, simply freeze in a dish and stir every 30 minutes. Perfect!
Caramelized Figs with Balsamic Vinegar (Gluten-Free)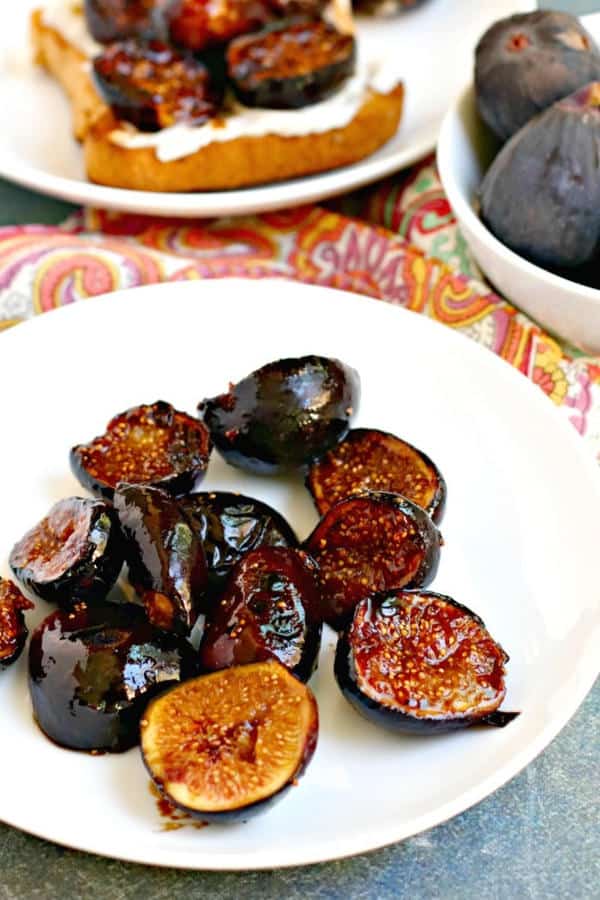 I think figs are too often overlooked.
A couple of people I know want to enjoy figs but for some reason, don't like them raw. This recipe caramelized them to perfection.
You can enjoy them on toast, with vegan yogurt or ice cream and of course, they're wonderful on their own and oil-free as well!
Purple Sweet Potato Chia Seed Pudding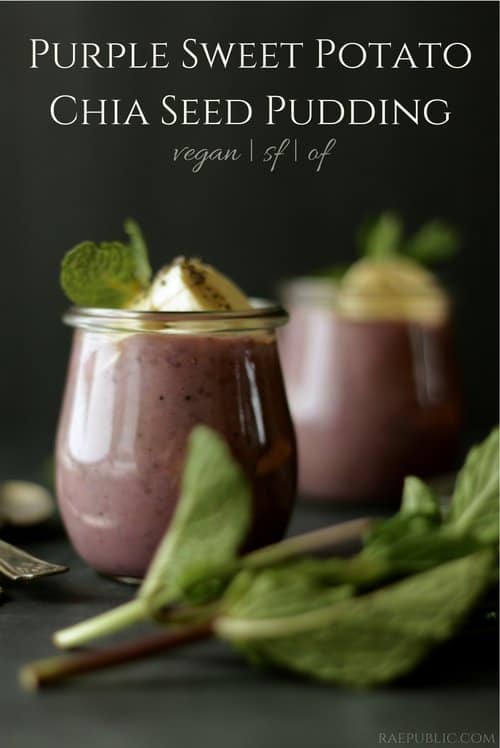 Chia seeds are wonderful for making puddings as they have natural properties that create that smooth texture.
Just five ingredients and about 10 minutes is all you need to create this beautiful looking dessert.
Whether it's for a party or even just for yourself, these deserve to be eaten!
Toffee Apples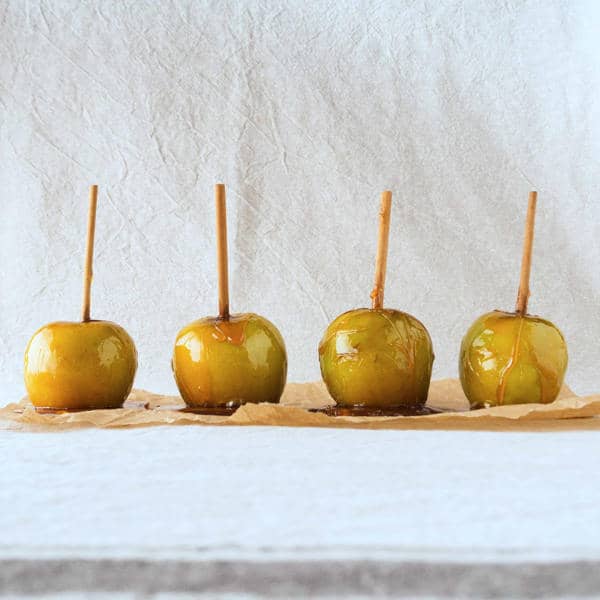 I was so delighted upon seeing this recipe.
Whether you're new to toffee apples or you want to reminisce, this is a super easy recipe!
Simple to follow instructions and they taste great. Better than the original!
Guacamole Stuffed Rolls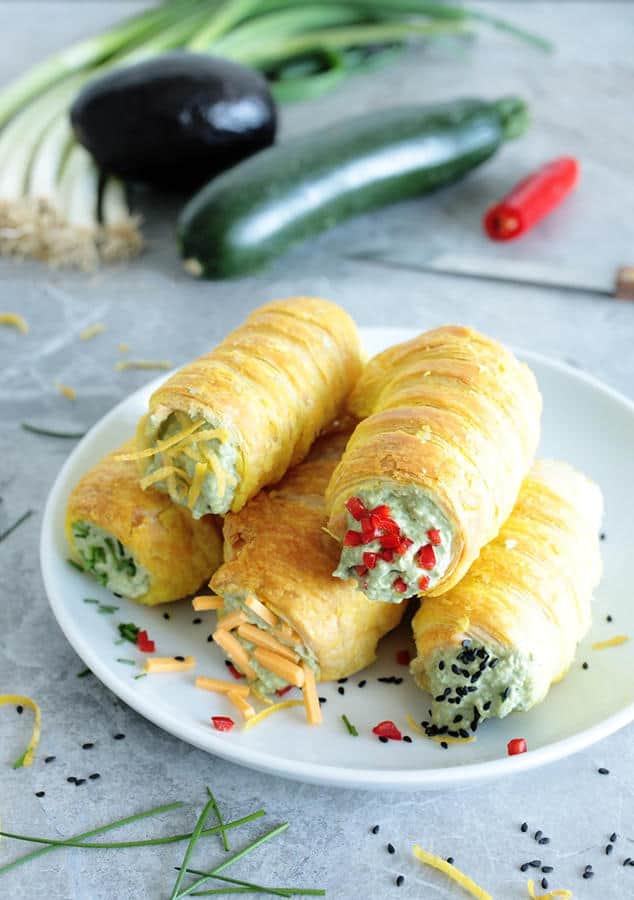 If you love puff pastry but you don't want to fill it with some processed nonsense, you just want real food, this is what you're looking for!
The filling is not your regular guacamole, it also has zucchini, cashews and more! Incredibly tasty and every ingredient is real food. Who said snacks like these can't be healthy?
Kimchi Pancakes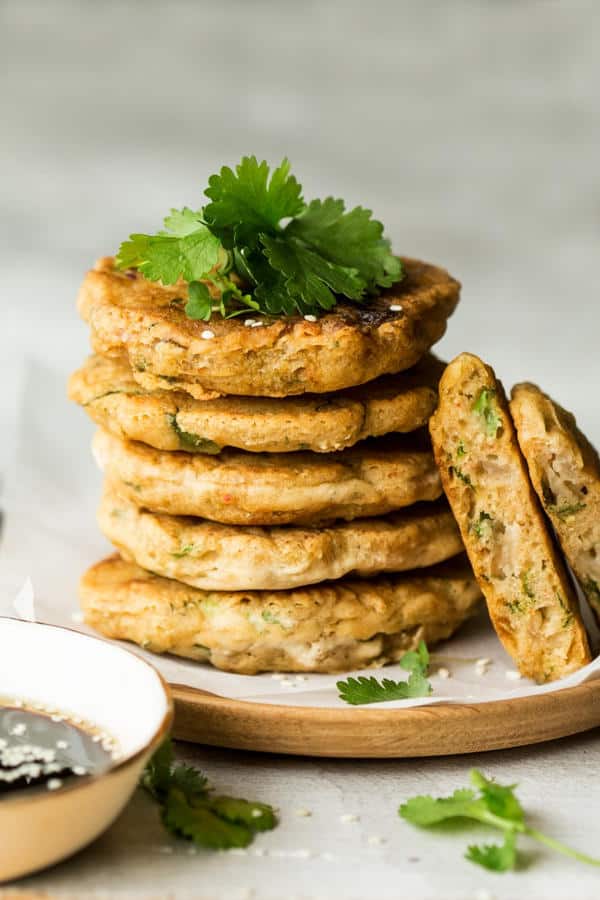 Well, well, well! This is why the word 'delicious' was invented!
Ania, the recipe author, instantly won me over with these incredible pancakes.
If you're a savoury-type person you have to make these. Forget the party, make these for yourself and that's all the party you need!
Thyme Scones with Strawberry Jam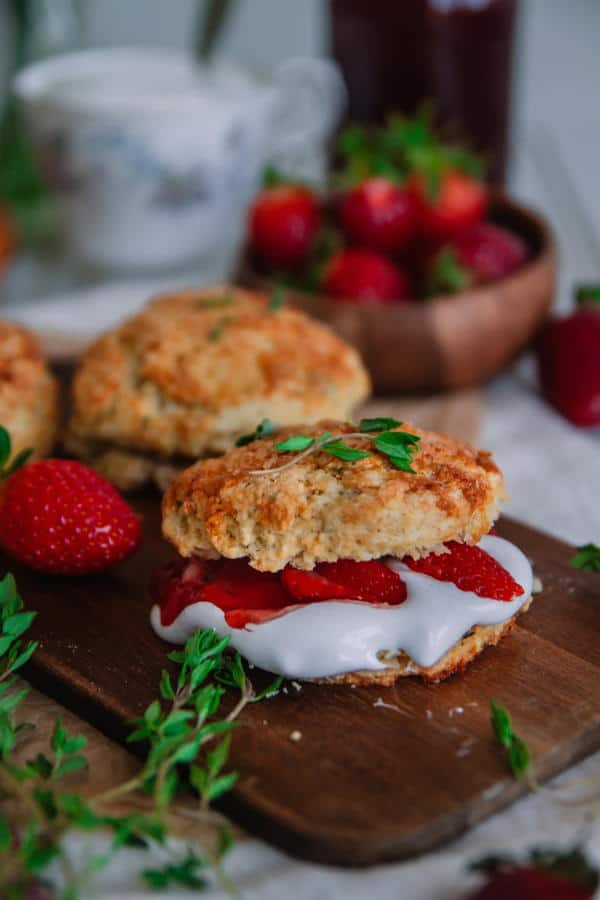 What a wonderful recipe this is. Being British is all about the scones and this gives you a slight twist on the original recipe.
The fresh thyme is a fantastic idea and makes these suitable for something sweet or savoury as an accompaniment.
Get your Earl Grey ready and tell your butler it's time for tea!
Rustic Beetroot Galette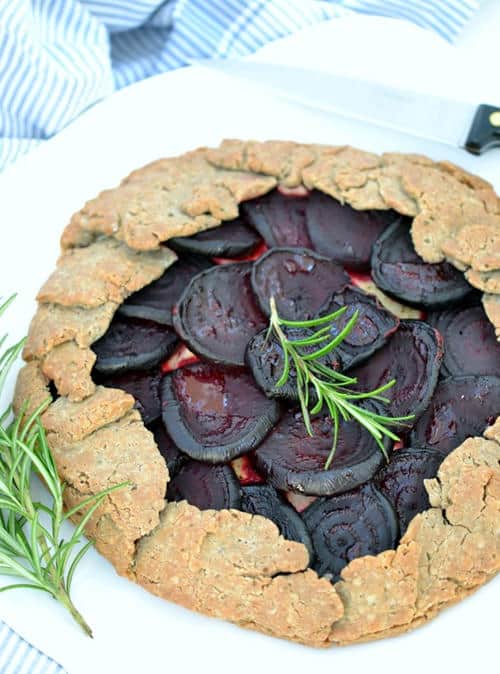 If you're a fan of galettes, you must check this out.
Perfect for the holidays this beet dish is all about that famous vibrant color.
Here you're making the crust with buckwheat, the filling includes olive oil and a little lemon juice. Serve with your favorite fresh salad or just eat alone.
If you've never had anything like this before, let this be your first and you'll never look back.
Pesto Stuffed Mushrooms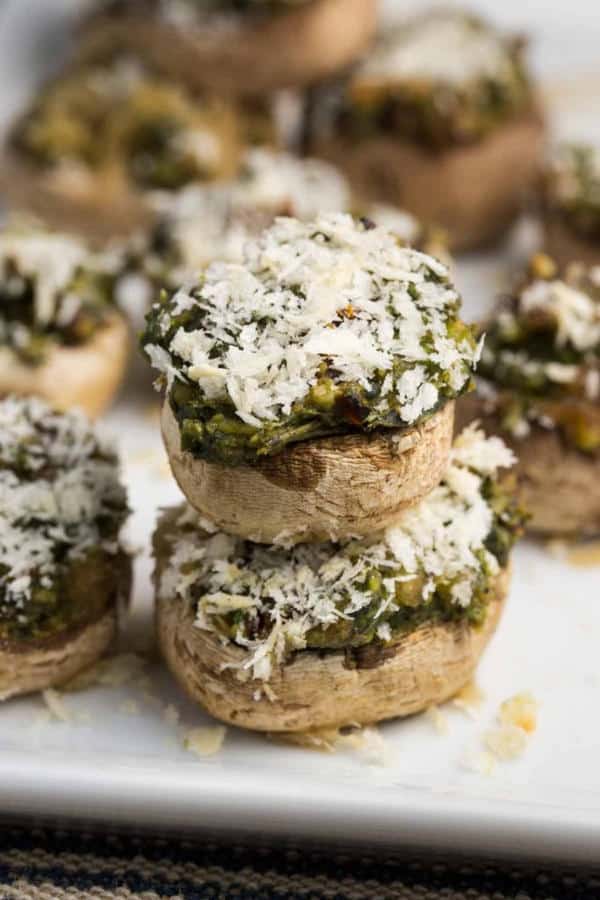 Love mushrooms? Love pesto? You know I'm going with this!
They look great and taste even better, but I think the best part about this recipe is that its oil-free!
Whether you want to make these as an appetiser or just for a great snack, it doesn't really matter because they need to be made!
Personally, these mushrooms and some warm crusty bread would be a win for me!
Wrapping Up
To be honest, I'm a little torn. You absolutely have the best plant-based collection of party recipes right here.
However, they're just so good I want to say, forget the party, just make them for yourself!
It's so difficult to pick out a favorite here. Our priority is giving you the best quality recipes but also a useful variety of categories.
Nothing in these dishes is difficult to source and all of them use great, everyday and economic ingredients.
There are some delicious no-bake goodies and by far the majority are easy and quick to make.
Let us know your favorites and party on!