While comfort food is, well really comforting, it's also notorious for "mysteriously" adding a few odd pounds on top of your healthy weight. It happens to the best of us, then we spend our days planning summer weight loss goals.
What if we gave you a list of recipes enough to last a long holiday break, yet healthy enough to not make you gain an ungodly amount of weight?
We've gathered a range of 31 special vegan casserole recipes to knock your socks off with their versatility and flavor.
If you're trying to make your family fall in love at first bite, you can also try our accompaniments for your casserole dishes!
Divine Casserole Recipes
Low Sugar Sweet Potato Casserole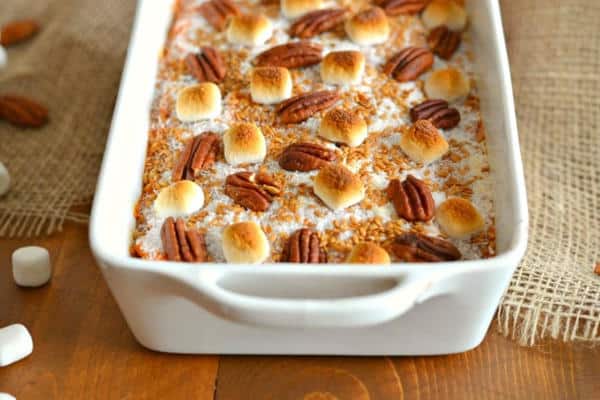 Holiday seasons get stressful with planning all those huge and fancy meals. What if I told you, you never have to complicate your life like that anymore?
This recipe is a quick and magical tasting one. Roasted sweet potatoes with aromatic ingredients like cinnamon, vanilla extracts, and yummy toppings make a wonderful side to your meals without doing a number on your blood sugar and weight.
Serve a slice with pieces of fresh fruit and you have your festive dessert!
Sweet Potato Casserole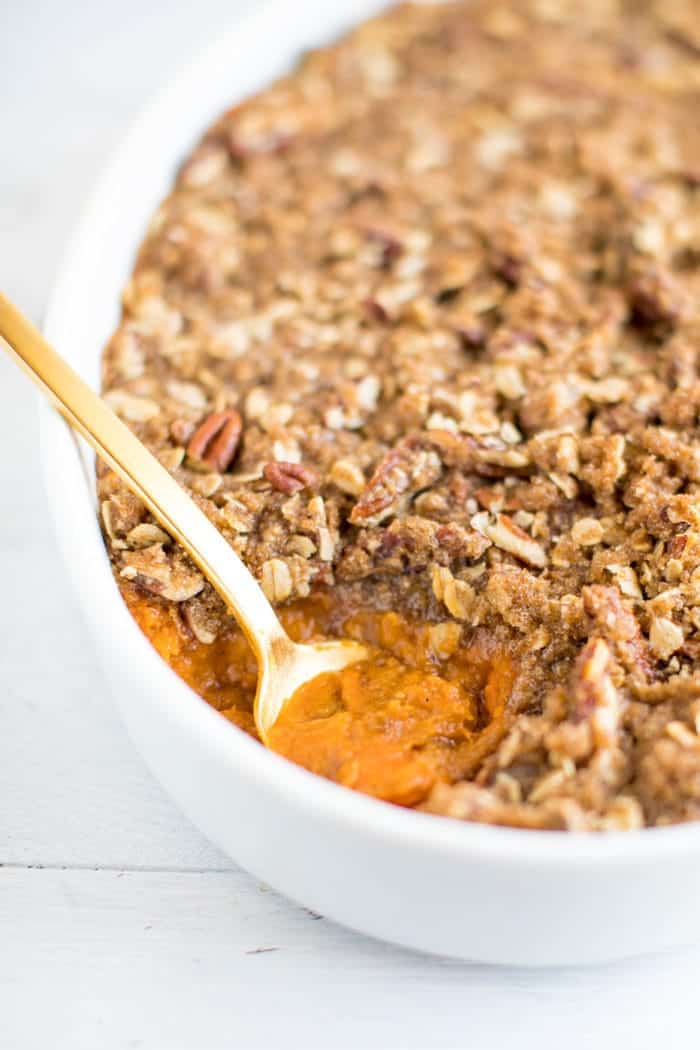 People are under constant pressure to prepare spreads that look and taste great. This festive dish will rid you of it.
This recipe comes from a mom's heart and will take the number one spot on your list once you learn how easy it is to make.
Healthy and gluten-free ingredients such as yam, oatmeal, coconut milk and others with a light drizzle of maple syrup, adds a gentle sweetness to it.
You can use coconut sugar instead of brown to make it healthier.
Tofu Pot Pie Casserole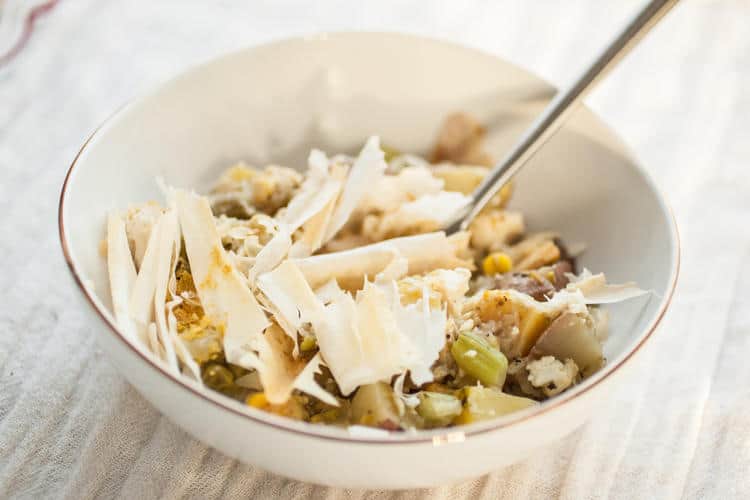 Ever had a lot of vegetables ready to waste away in your refrigerator? Well, me too. This recipe saved me the guilt of wasting my veggies.
A hearty combination of phyllo (filo) dough, veggies and tofu mixed with Italian herbs make a sturdy meal for your weekdays.
You can add vegan cheese and mushrooms to take the casserole a level higher in richness. For a healthier twist, add chopped carrots and zucchini instead.
Pumpkin Vegetable Casserole (Gluten-Free)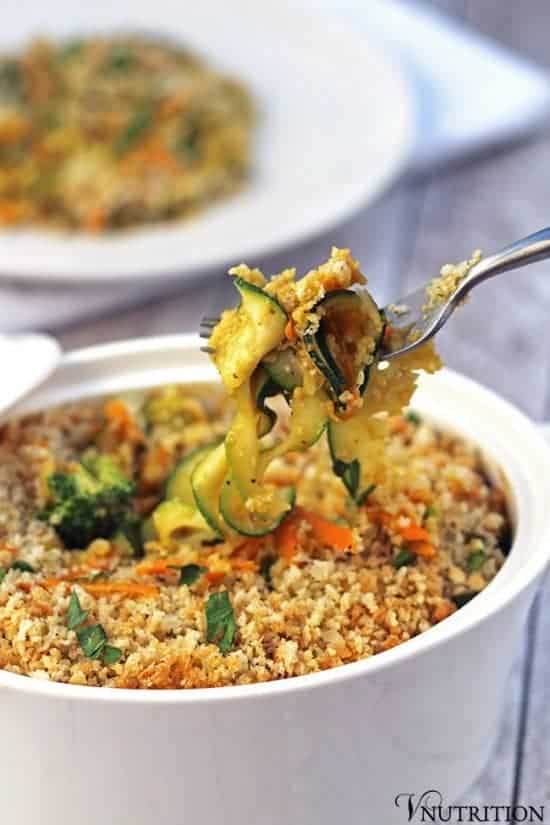 Kids and pumpkins don't get along. We've all been there.
For parents trying to coax your little ones into eating this excellent vegetable, this recipe is your secret weapon!
This recipe consists of several veggies blended with delicious homemade pumpkin pasta sauce and vegan parmesan.
It tastes nothing like pumpkin and the plates will be wiped out within minutes!
Serve this with a healthy salad to have an abundantly nutritious holiday lunch.
Healthy Green Bean Casserole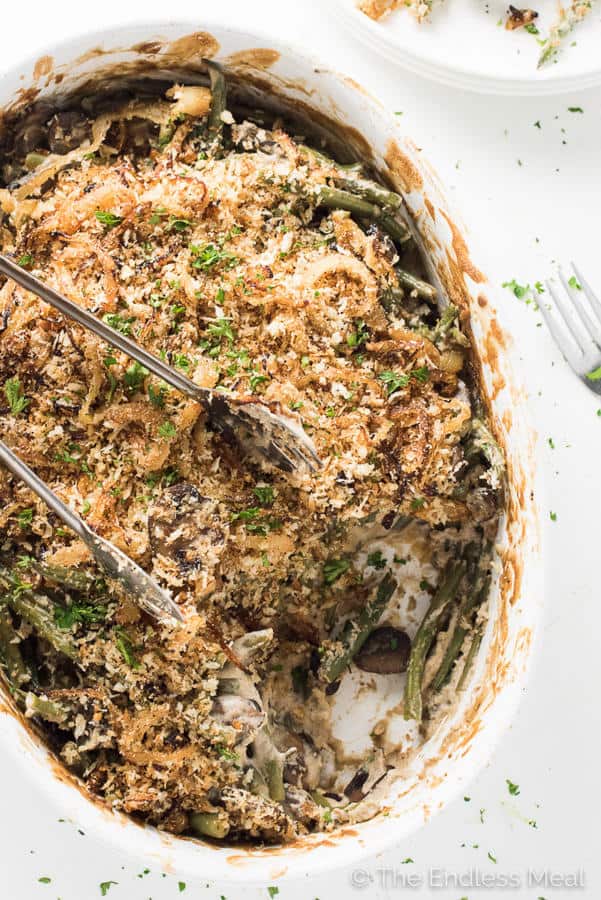 This recipe means to me what the Bohemian Rhapsody means to others, every rich bite makes my taste buds sing!
Full of nutricious green beans, the casserole might just be exactly what you need in comfort food that doesn't make you add pounds every time you're having a stressful day.
The cashew-based mushroom sauce is creamy, cheesy and buttery without any elements of dairy products involved.
My only advice would be to savor every bite because the casserole is over too soon.
Cornbread Casserole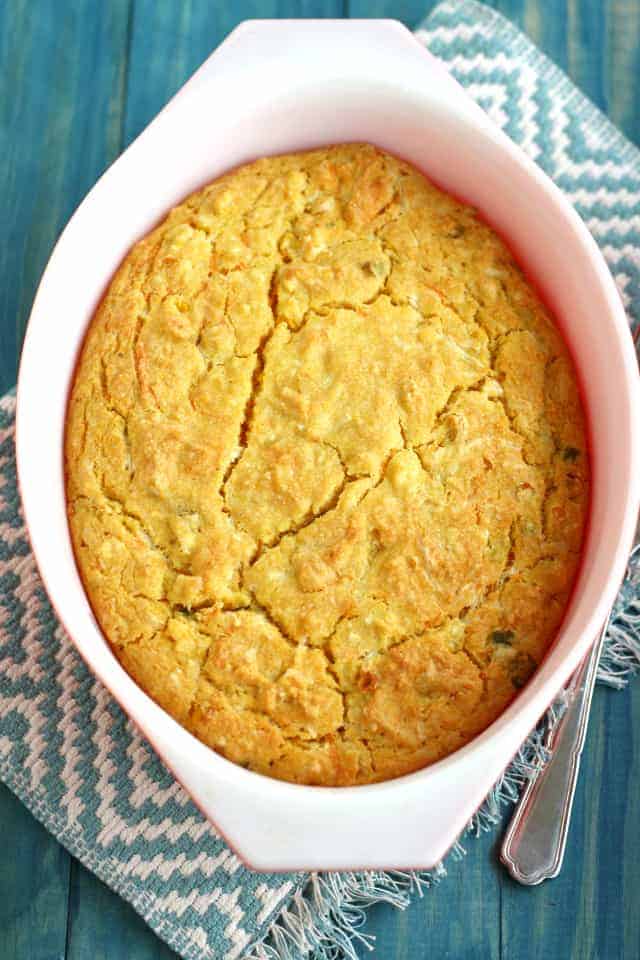 What I really love about Kelly's recipes is how she recreates a plant-based version of the most popular dishes you can't do without on a holiday.
The ingredients used in this one are all super healthy on top of being creamy and rich.
Corn with unsweetened applesauce, non-dairy cheese and plant-based milk has all the elements to make the most comforting baked food.
This dish makes an excellent choice for your next potluck night.
Broccoli Quinoa Casserole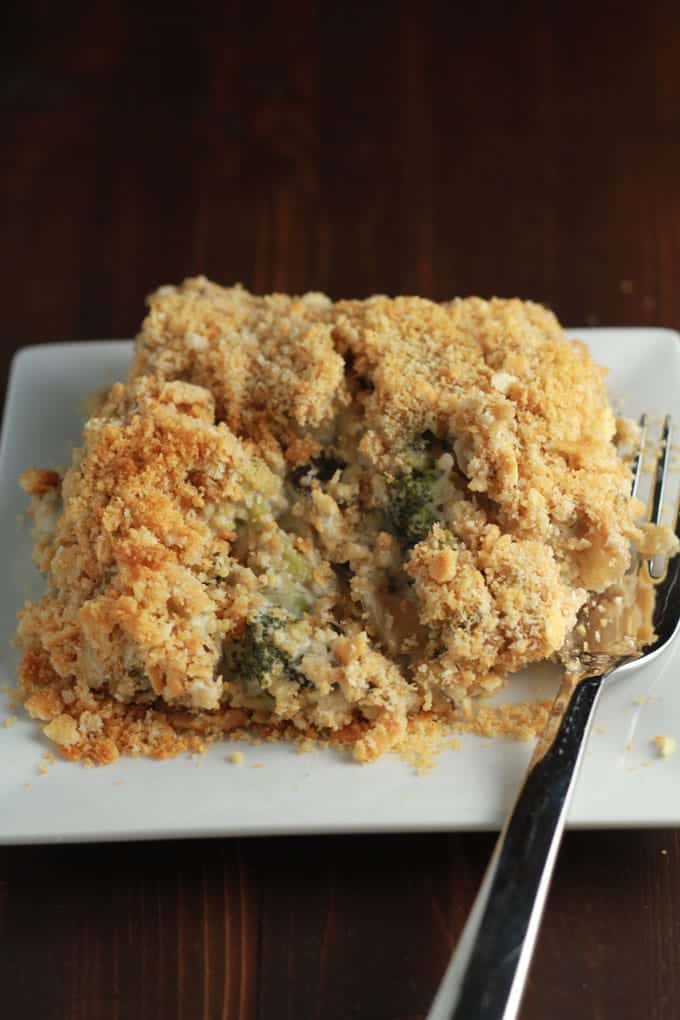 Quinoa is one of my favorite ingredients to work with. It keeps me full for a long time as I have a very high metabolism.
The name sounds ordinary, but let me tell you, the ingredients are anything but. I'm talking pumpkin seeds, savory cashew cream, and a surprise of Ritz crackers!
The vegan cream cheese and the cream of the mushroom base for the casserole are the most delicious parts of this recipe.
Good news is that you'll learn to make them from scratch which means you can use them for any of your other recipes.
Spicy Sweet Potato Casserole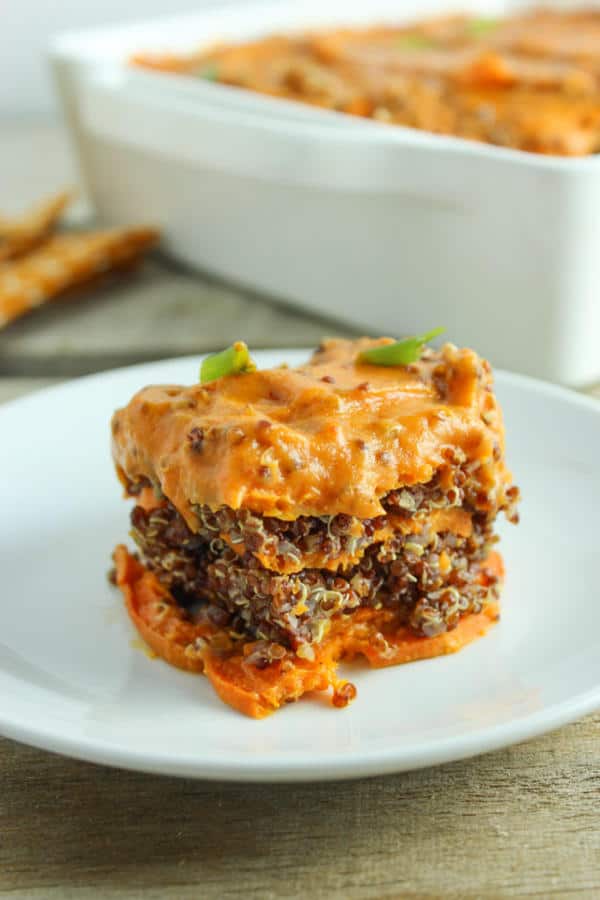 Holiday food doesn't always have to be unhealthily loaded up.
Here's a dish that would make a great brunch.
Quinoa is layered with sliced sweet potatoes which are soaked in a spicy chipotle sauce made from scratch. What endears this recipe to me is how even the vegetable broth is put to good use, making it even healthier to eat.
It takes a very short time to make this and an even shorter time to finish it all up!
Tofu Scramble Tater Tot Casserole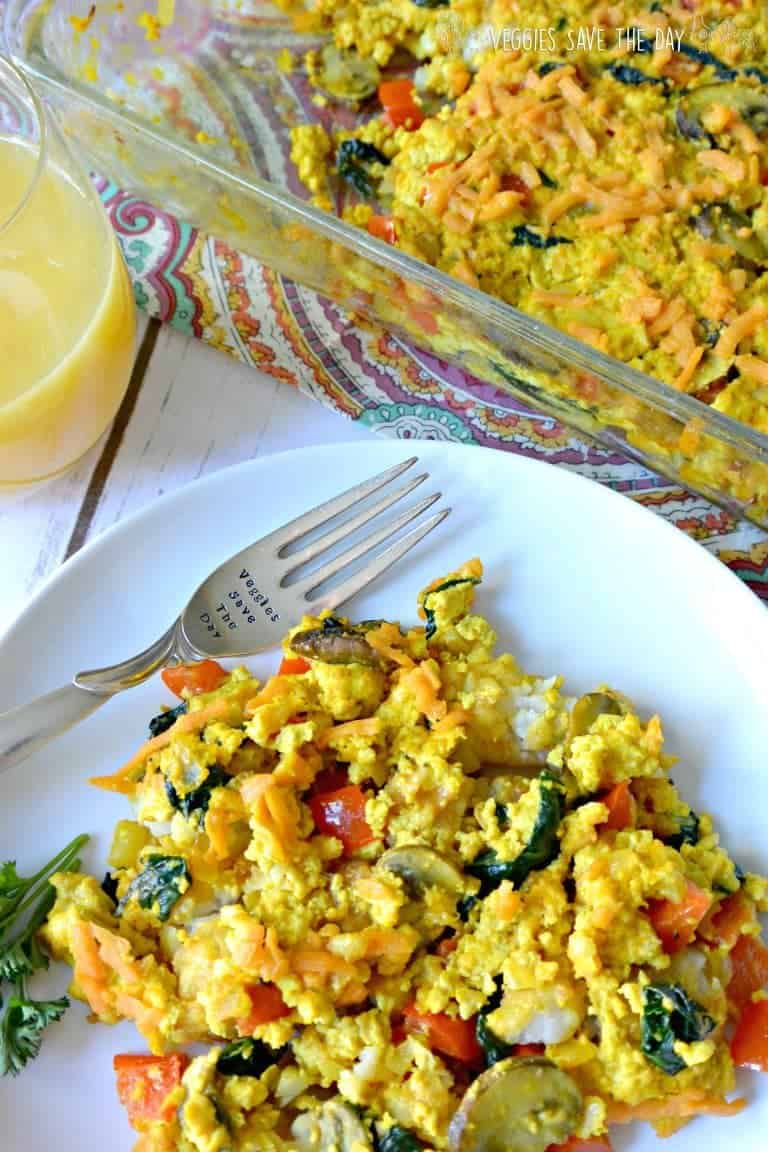 I think anybody who loves tater tots tries to find a way to integrate it into their main course at some point.
This recipe successfully creates a beautiful mix of layers of frozen tater tots, tofu scramble made with veggies such as shredded spinach, mushrooms, bell peppers, and your favorite seasonings.
Any extras can easily be made for your office lunch.
Loaded Cauliflower Casserole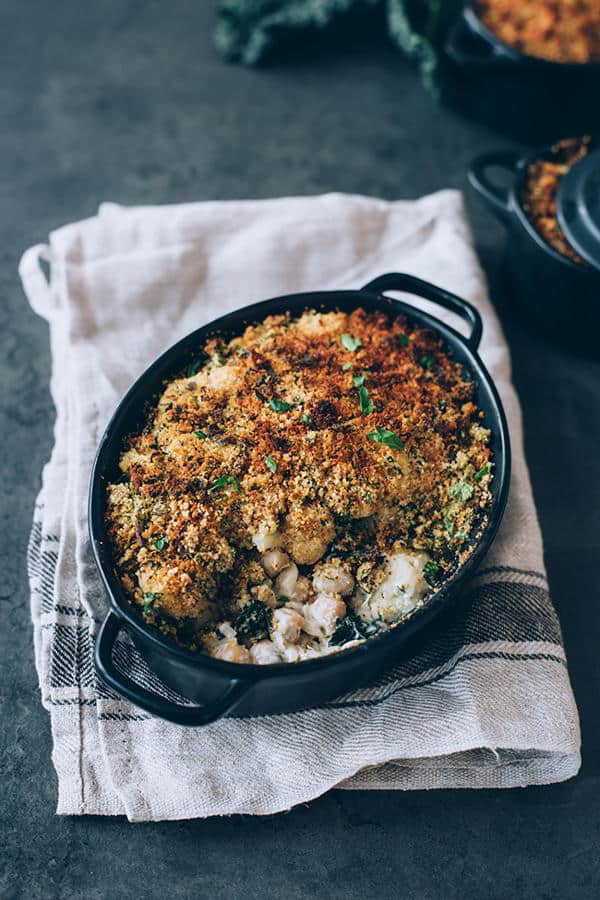 This recipe gets creative when it comes to making a vegan casserole which is substantial and equally nutritious.
Cauliflower, broccoli, and chickpeas make the perfect base and have nutrients such as vitamins A, C, K and a good amount of protein.
This is mixed with chopped fresh kale leaves, parsley, nutritional yeast, and spicy seasonings.
You can grate vegan parmesan over this dish to give it an extra richness if you're a cheese lover.
Overnight Baked French Toast Casserole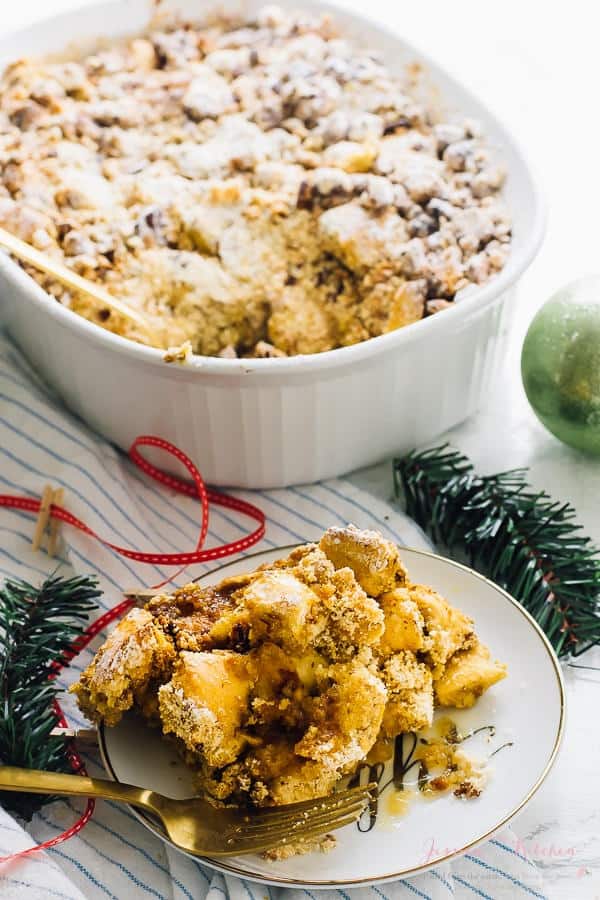 Believe me when I say this dish is completely worth the wait. It takes at least six hours for the bread to soak in all the flavors.
The recipe involves a lot of rich elements such as pumpkin puree, coconut milk, almond milk, vanilla extract and several others that are made to wow you all the way through.
This would be a great Christmas treat for your family, a really scrumptious casserole.
Aquafaba French Toast Casserole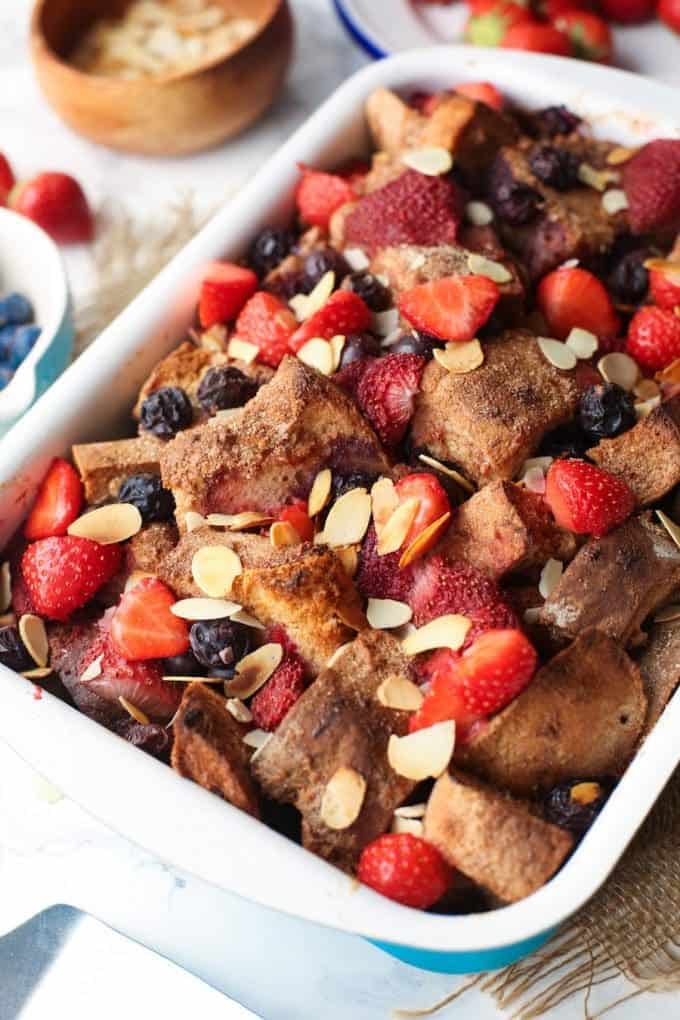 Every French toast lover needs to learn this delectable recipe!
For those who don't know, aquafaba is the water from canned chickpeas we usually ignore and pour down the drain. It is known to mimic the protein of egg whites and is very healthy.
This dish incorporates fresh fruits like bananas, strawberries with fragrant cinnamon, vanilla extracts and other ingredients that give a delicate sweetness to it.
You can always add roasted marshmallows as toppings for additional flair and flourish.
Cheesy Potato Casserole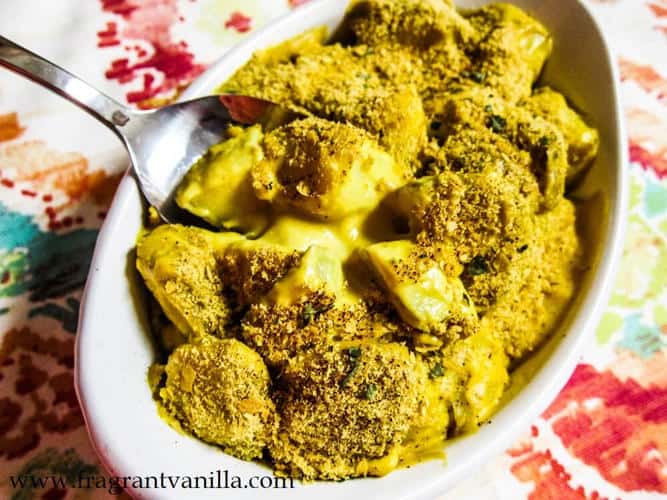 I am a person who could happily eat anything cheesy all day. I'm sure I'm not alone in the cheese lovers club. Lucky for us, we have plenty of plant-based cheese to use in wonderful recipes.
This dish causes a sensory overload in the best possible way; the potatoes are covered generously with a very rich creamy cheese sauce and topped with paprika.
You'd probably want to make more than one batch of this potato casserole to make sure your family doesn't start a battle over the last helping!
Healthy Hash Brown Casserole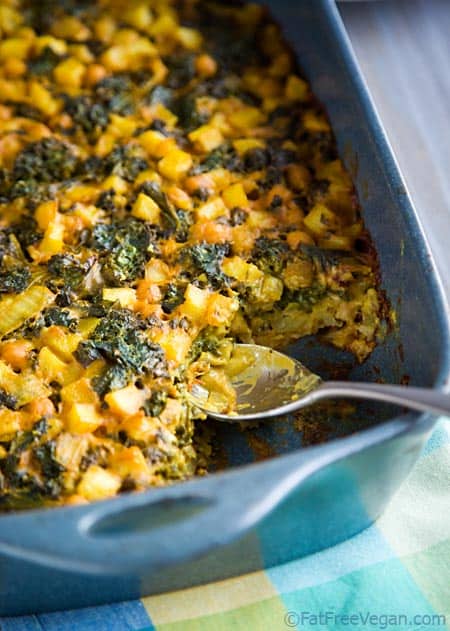 Most of your holidays are spent trying to create dishes that look and taste like royal food.
Susan is here to give us this wonderful recipe. Hash browns, chickpeas, and kale combined with vegan cheese sauce, makes this recipe very low in fat and very tasty.
You can always play with the toppings or add a side of tofu salad for a well-rounded meal.
Chili Cornbread Pie Casserole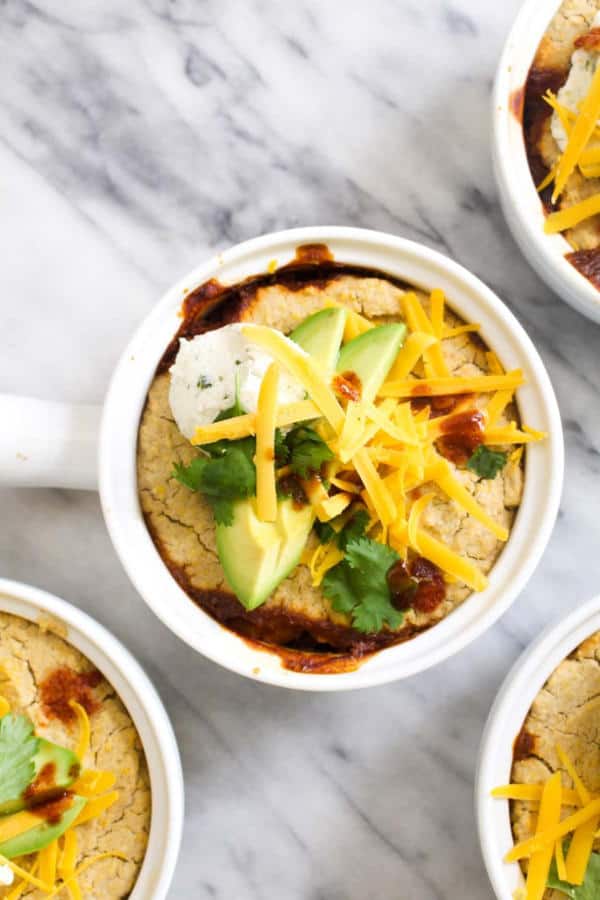 I appreciate recipes that manage to pack a lot of healthy components and still keep the dish simple enough to highlight its star ingredient.
This casserole recipe consists of a wholesome serving of cornbread, beans, and tangy tomato sauce with a number of spices, yet it focuses on bringing out the best of the chipotle chilis.
This dish is meant to work up a little sweat, but you can moderate the spice if need be.
Sweet Potato Green Curry Quinoa Casserole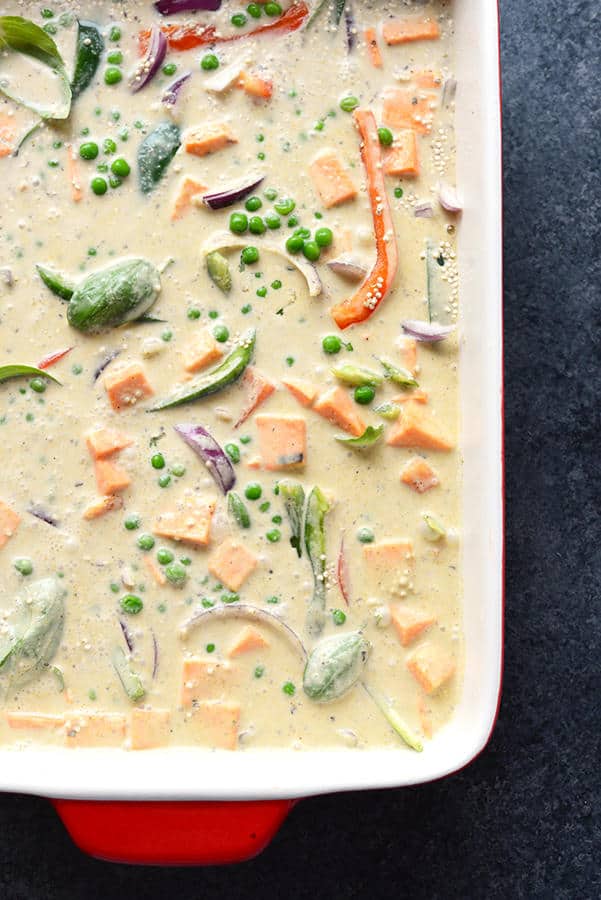 Curry lovers, this one is exactly what you need for a holiday brunch!
Lee gifted us all a very unique recipe where she turned our favorite curry into a lip-smacking casserole.
The curry is prepared using fresh veggies like green peas, sweet potatoes, and chilies cooked in coconut milk with lots of strong spices such as turmeric, sriracha and more.
A nice serving of quinoa for the base makes this totally luscious.
Add a dash of lime and mint for a zesty fresh flavor.
Teriyaki Tofu-Tempeh Casserole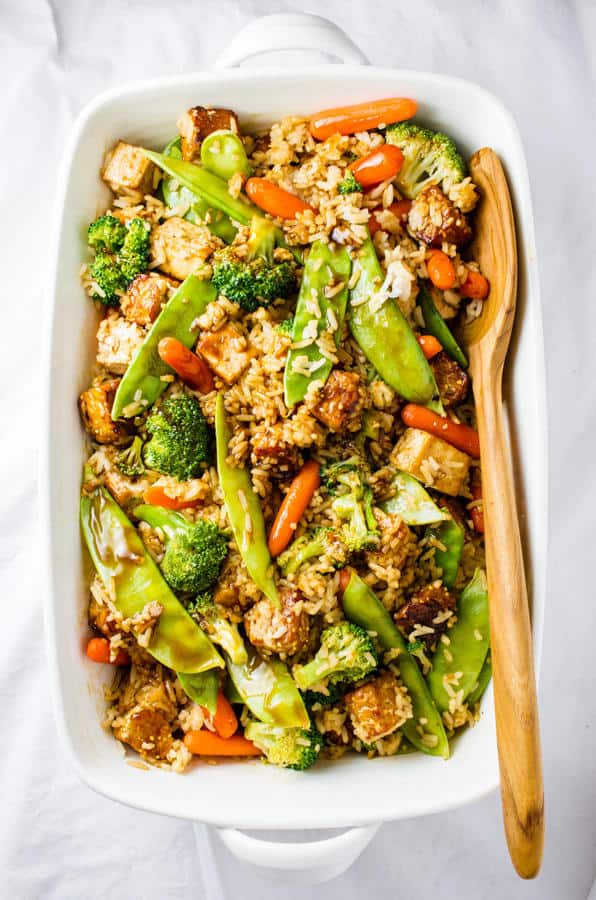 Using very basic ingredients, this casserole will be ready in an hour.
The teriyaki sauce is made from scratch using tamari and maple syrup with spices such as ginger and garlic. Moist tofu and crunchy tempeh along with other fresh veggies offer a variety of textures in the dish.
Here you have the liberty of using rice of your choosing, you could also use white or brown quinoa to make it gluten-free.
Cheesy Corn Flake Potato Casserole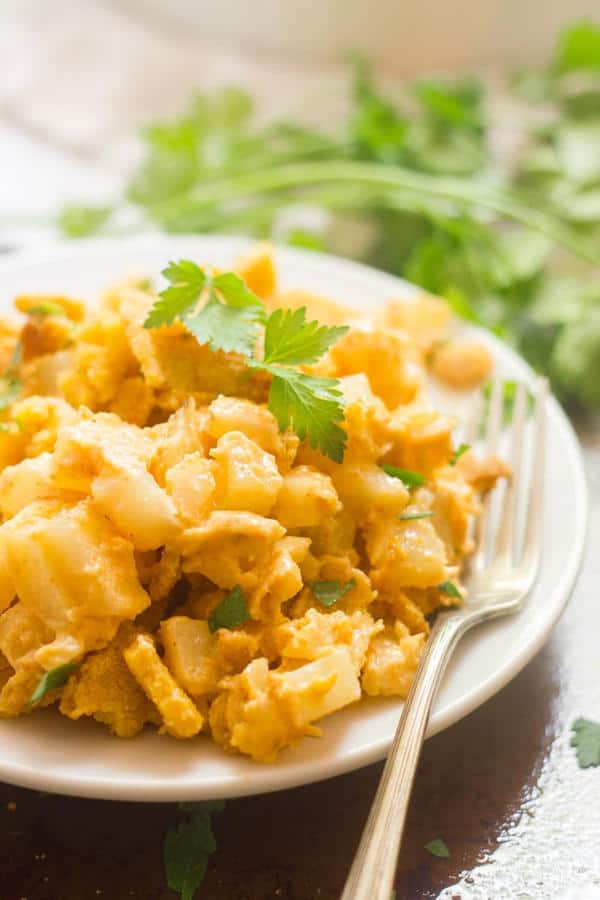 Potatoes belong with cheese. They make the perfect match for any dish or recipe you choose to follow, even casseroles.
This recipe has a smooth, cheesy sauce made from potatoes and almond blended with several ingredients that will leave you wanting more.
Russet potatoes are baked in this sauce and cooked to a golden brown perfection. The dish has crispy cornflakes as toppings, giving it a crunchy texture.
You can add sun-dried tomatoes to the sauce for a tangy flavor.
Healthy Buffalo Cauliflower Casserole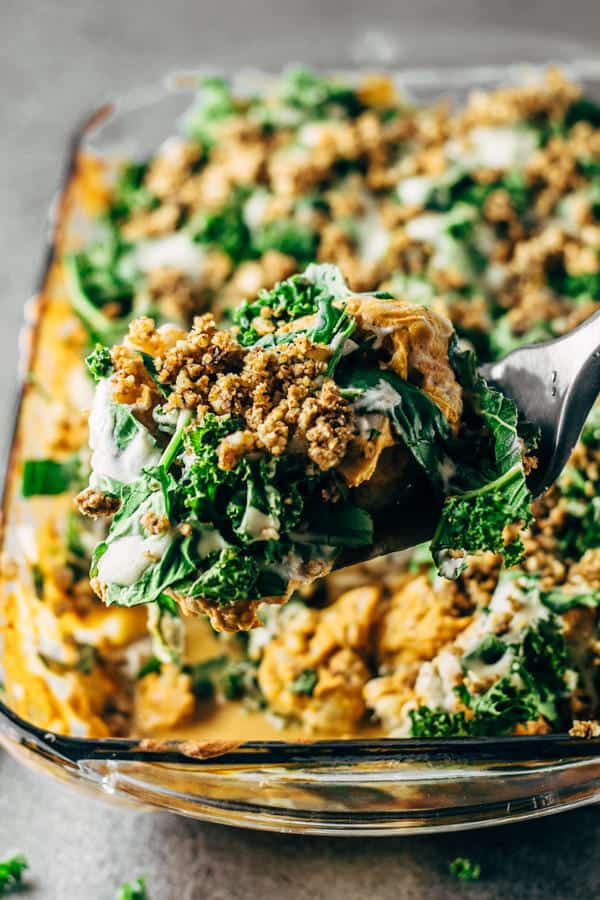 If you're not a cauliflower lover, this dish is going to make you one.
The recipe is excellent if you're looking for something that's free from oils and gluten. It has a colorfully rich presentation and comes with great flavor from spiced herbs in the pan.
You can easily add different ingredients such as chickpeas, more veggies or a hot sauce, in case you want to add to its wholesomeness.
Roasted Vegetable Enchilada Casserole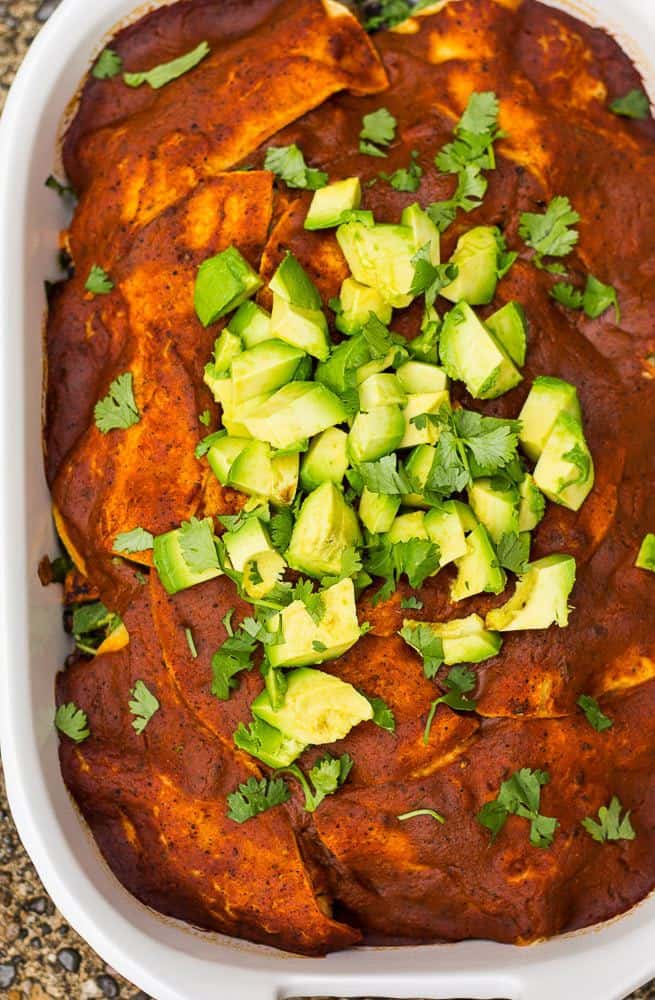 Craving Mexican during the holidays? You may want something rich and swoon-worthy, so this recipe answers your prayers for a casserole with a Mexican twist.
The recipe does need a little prep and cooking time, but it turns out to be absolutely gorgeous.
This is gluten-free, is filled with roasted veggies, black beans, spinach, and boasts many delectable flavors.
The enchilada sauce provides a much craved Mexican gusto we so crave. Garnish it well with chopped cilantro and enjoy!
Scrambled Tofu Potato Casserole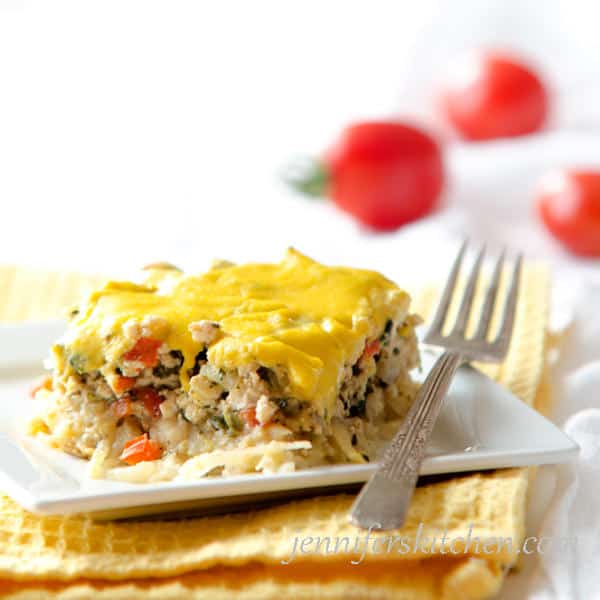 This recipe can be eaten at any time of the day; it makes a savory breakfast, can be eaten for lunch or a light dinner.
Scrambled tofu and potato are an excellent choice because they always look beautiful and taste amazing together.
The crust is made up of mashed potatoes with a plant-based cheese sauce. The fillings have a hearty amount of tofu, bell peppers and spinach all seasoned to perfection.
Add a side of steamed veggies and bread to make this a complete meal.
Curried Spinach Rice Lentil Bake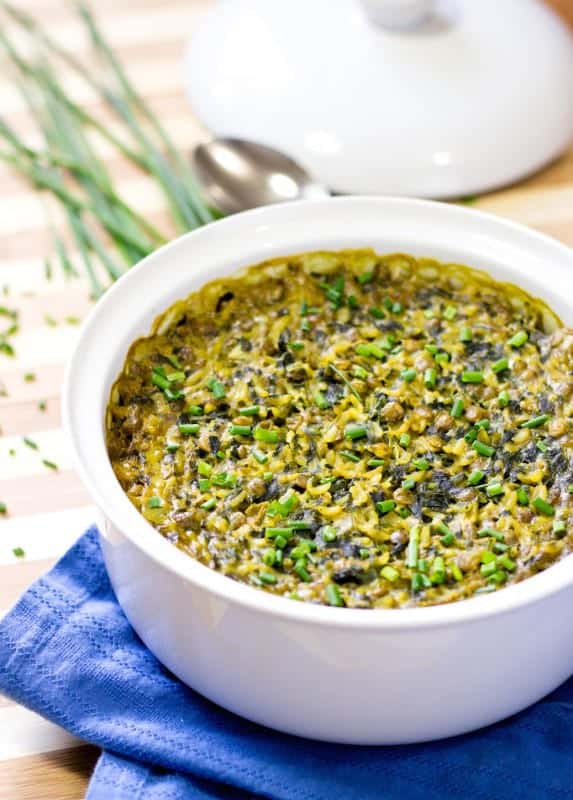 Lentils and spinach are highly nutritious and should be included in your meals one way or the other. What about lentils and spinach in a rich coconut curry? Absolutely!
This recipe is short and easy to follow. Cooked lentils, fried onions, spinach, and aromatic basmati rice are baked in a coconut curry.
Instead of basmati, you can use brown rice or quinoa.
Green Bean Casserole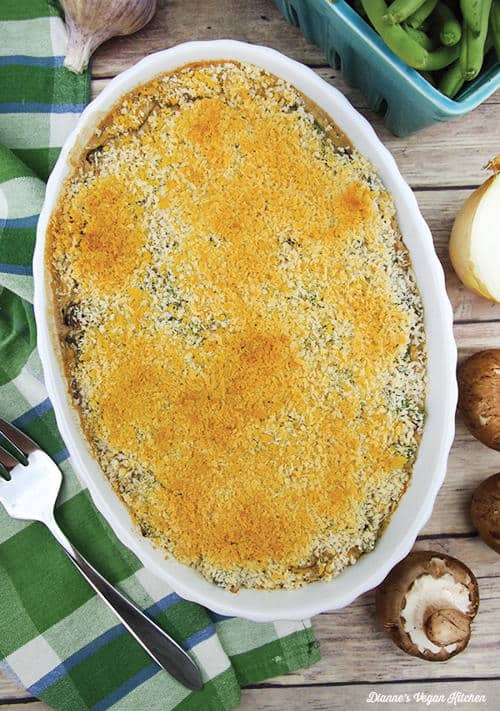 Apart from being a Thanksgiving favorite, green beans are known for their nutritional value. This is a healthy twist to your regular casseroles.
Made with a mix of mushrooms, and onions, panko breadcrumbs are sprinkled at the top to give it crunch. The cashew cream is a healthier replacement from the traditional dairy-filled recipe.
A perfect addition to the table for the holidays!
Corn Chowder Quinoa Casserole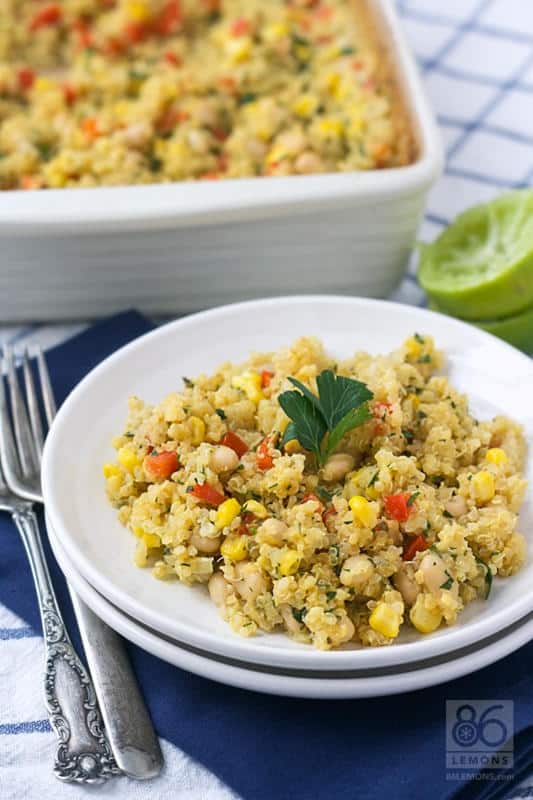 At times, you just want to make yourself something nice without having to run to the grocery store.
This recipe makes a great main dish for your dinner. The casserole is healthy because it uses vegetable stock, corn kernels, bell peppers and quinoa among other veggies and spices.
Baking this dish takes a short while because most of the ingredients cook quickly.
Serve with a bread roll to treat yourself to a yummy dinner.
Spicy Smoky Ratatouille Casserole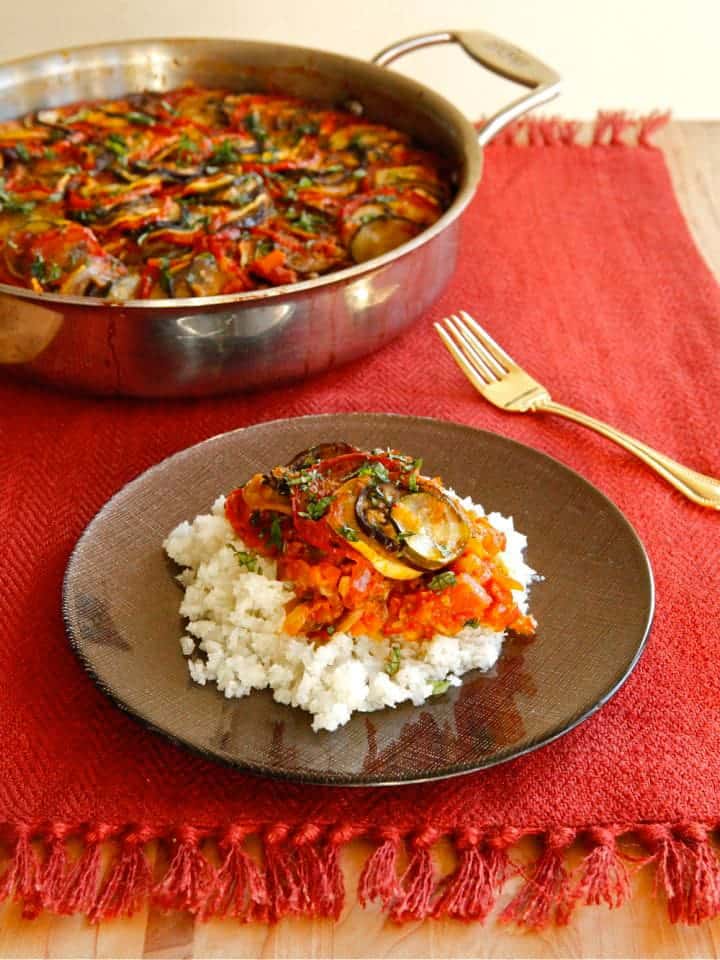 This recipe is my personal piece of nirvana; a perfect entree dish that is a flavorsome blend of Middle Eastern Spices, mushrooms, and spicy paprika.
A large variety of colorful vegetables are layered and mixed together in various spices, not to mention the sauce. The dish is tangy, spicy, chunky, and the flavors are downright awesome.
The recipe takes a bit of technique and time, but the end result will make it worth all your efforts.
Overnight Eggnog French Toast Casserole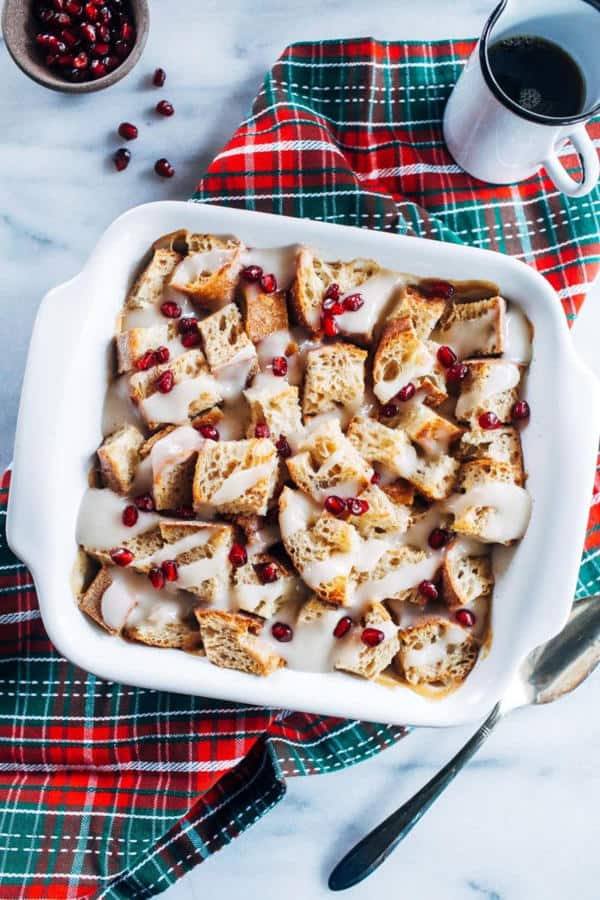 This darling of a casserole is delicious and fit for a Christmas brunch.
Day-old artisan bread is soaked in non-diary eggnog, vanilla extract, and spices to make it like a bread pudding.
The warm aroma wafting from the oven will have everyone's attention in a snap! Soaking the bread for a minimum of 6 hours (preferably overnight) will ensure the flavours sink in beautifully.
Maple syrup and freshly cut fruits, such as apples and strawberries, will complement the dish well.
Famous Crispy Potato Casserole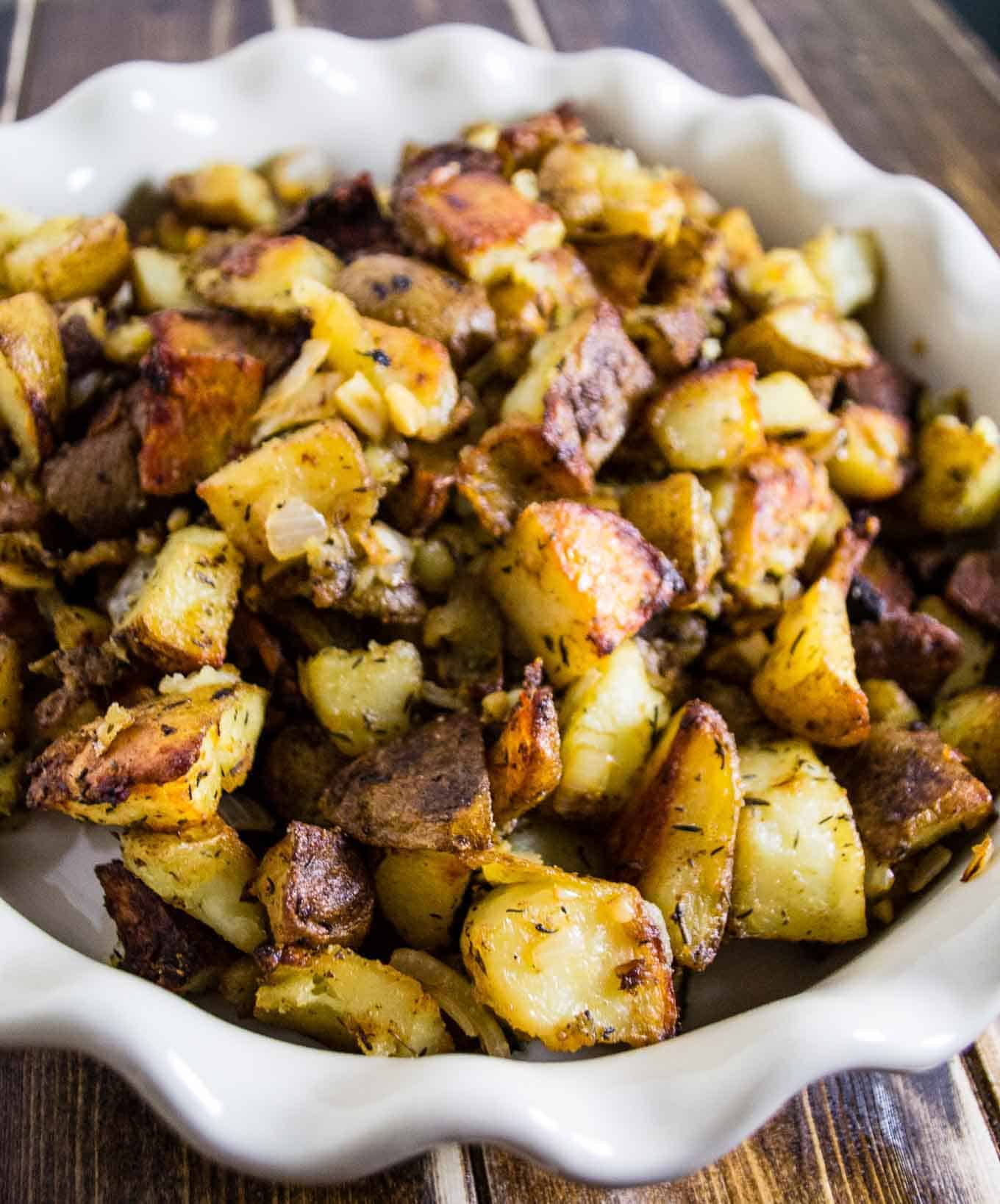 Looking for a crowd-pleaser to break the ice at a new neighborhood? Try baking this casserole and you won't be disappointed.
Diced potatoes are drizzled with olive oil, herbs like thyme, garlic, onion powder and baked to perfection.
Then a garlic and caramelized onion mixture is poured over the crispy potatoes to give them a distinct flavor that will earn your culinary skills plenty of fans.
To turn this into a complete dinner or lunch, add slices of fresh bread and boiled carrots, peas and beans.
Mushroom Casserole with Cashew Cream and Parmesan Cheese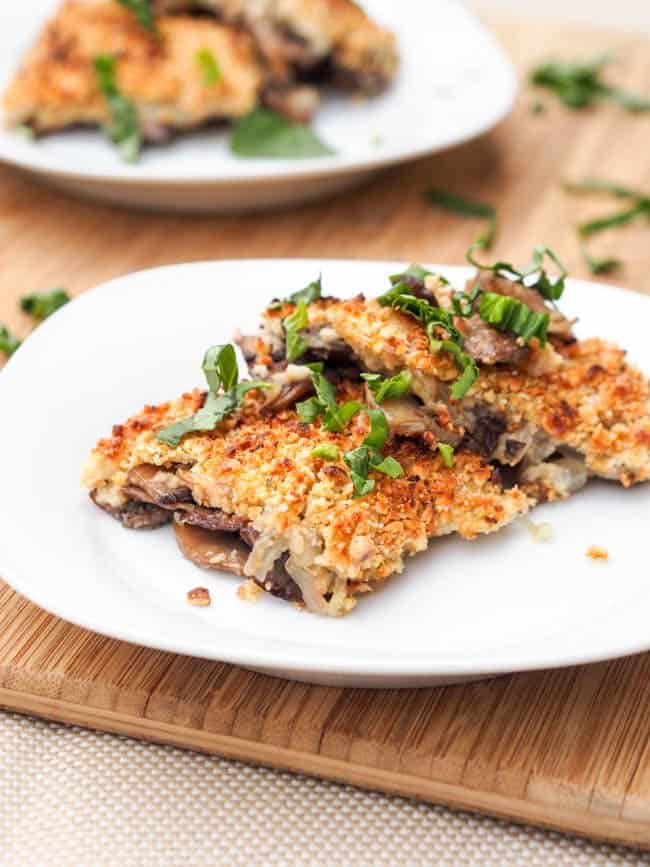 The best comfort food without any dairy is here! It also takes a very short time to make which gives it more brownie points.
This recipe is made from delicately pan-fried mushrooms, garlic, and shallots. The mix is added to a creamy and smooth cashew sauce with plant-based parmesan.
The baked dish can be eaten with mashed potatoes and sautéed greens for lunch or dinner.
Tempeh and Kale Enchilada Casserole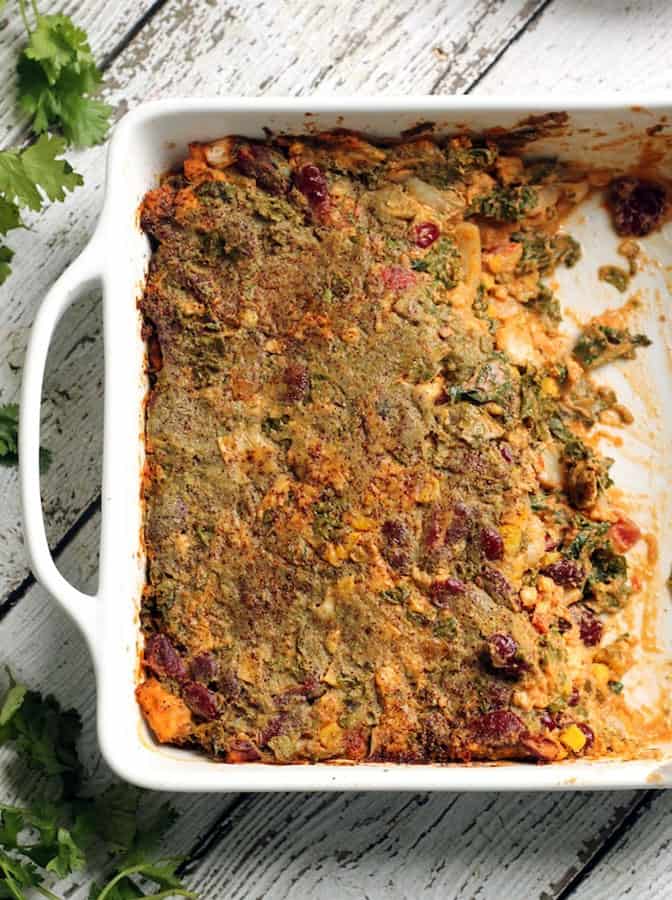 Including kale in Enchiladas? Why not, it fits well in the recipe and compliments all the other ingredients.
The recipe uses a salsa cashew cream but adds onions, tempeh, and other goodies.
Kidney or black beans are boiled and seasoned to be added with the veggies and is topped off with enchilada sauce. It's a Mexican fiesta for your taste buds.
This casserole is pretty filling and can be used as a stand-alone dish for lunch.
Cheesy Cauliflower Rice and Broccoli Bake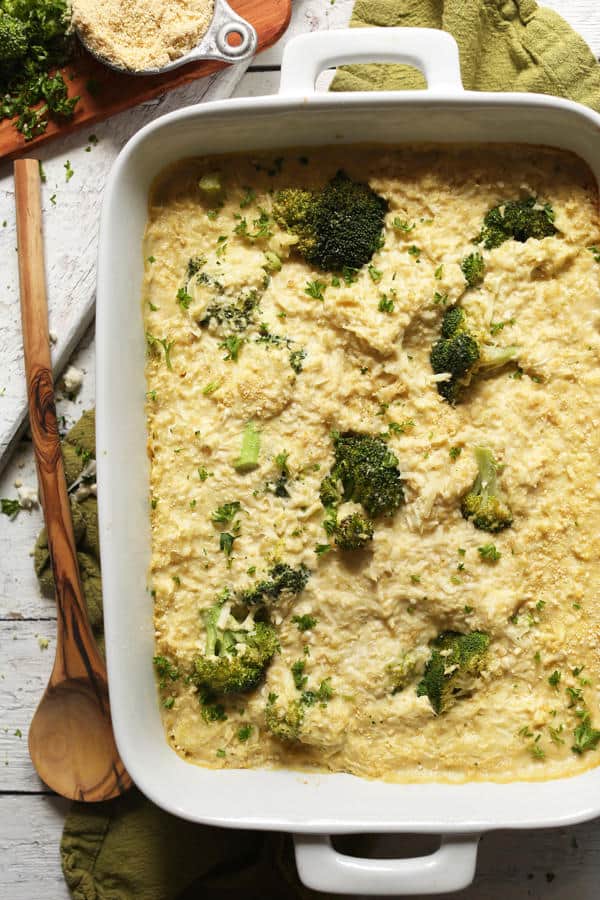 Fall holiday themed dishes are my favorite because they can be the ultimate comfort food.
This is a simple recipe with ten basic ingredients and is easy to make, requiring just about an hour including prep time.
The base used is sautéed cauliflower rice mixed with broccoli, vegan parmesan, and a homemade mac 'n cheese sauce.
For ideas, add green peas, corn, green beans or carrots too! Great recipe!
Cheesy Cauliflower Casserole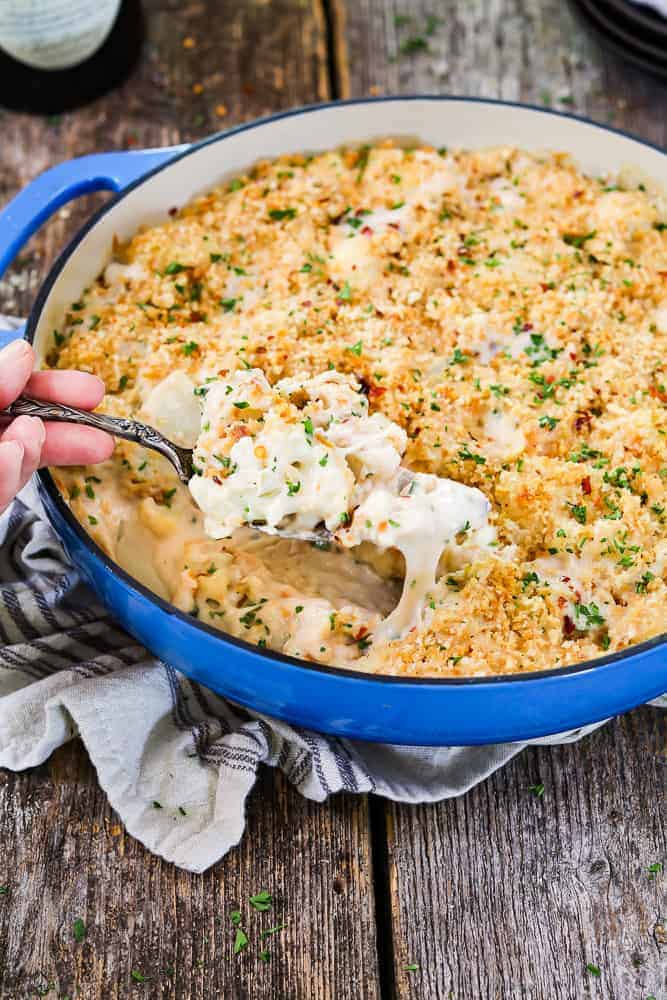 Cauliflower with cheese is one of my favorite combinations. I would eat it every day if I had the choice because it tastes so simple and good.
The recipe is comfort food at its finest. Boiled florets of cauliflower are mixed with homemade cheese sauce and topped with a buttery breadcrumb mix.
This can be a lovely accompaniment to vegan meat slices along with hash browns and veggies.
Wrapping Up
While your holiday food menus are expected to taste and look like rainbows and unicorns, the constant mental breakdowns regarding what to cook next are really not worth it. Holidays are supposed to be relaxing!
All 31 of our recipes come straight from the hearts of culinary experts who love the holiday season as much as they love a special, homemade meal.
We picked only the best ones that focused on the aspects of preparation time, presentation, nutritional value, and of course, the taste!
Which one was your favorite among them all? Write us and send pictures of the casseroles you tried baking, we'd be delighted to hear from you!