Avocados… you almost can't help but fall in love with these creamy gifts from nature.
If you've ever had tortilla chips with classic guacamole and salsa, then you've had avocado.
But perhaps you're reading this because you've never had one before, so you were wondering, "What does avocado taste like?"
Let me help answer that question for you, and I'll show you exactly how you can use this nutritious and delicate, non-sweet fruit.
What Is Avocado?
Avocado originated from Mexico and Central America, and has been with us for a long time, with records of wild avocado consumption going back as far as 10.000 years, while we began producing our own varieties 5.000 years ago.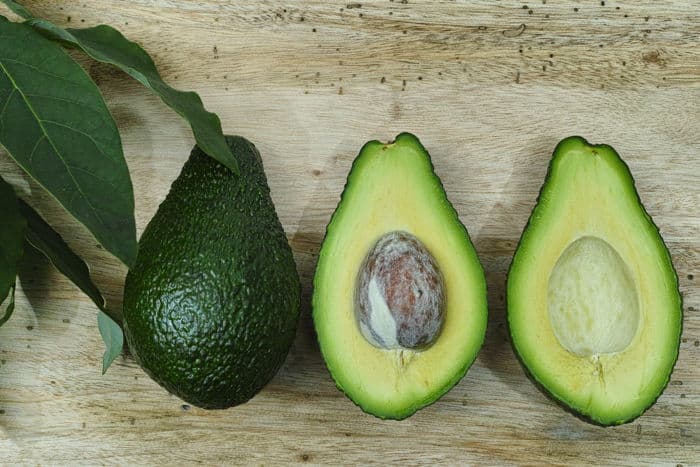 In the United States, just like you'll only find a few out of the thousands of different types of apples at your grocery store, you're likely to only find a handful of the hundreds of avocado varieties that exist.
While you might think of an avocado as a vegetable, it's actually a huge berry with a single seed, so it's really a fruit.
Appearance
Because of their appearance, avocados have history of being likened to a part of the male anatomy. (Nothing like a bit of morning humor to start the day!)
More recently, however, some varieties have also picked up the nickname, "alligator pears," due to their pear-like shape and alligator-like peel.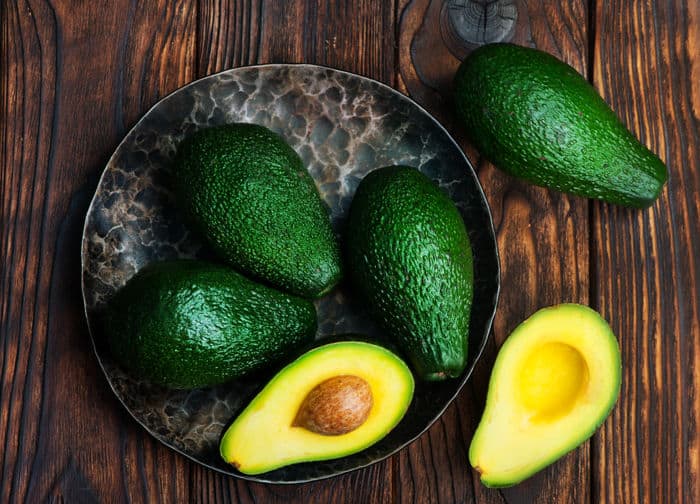 Depending on the variety, avocado has a round to oval shape. Some avocados are green, while the most popular varieties have a black peel color.
The widely popular Hass avocado, however, is an example of an avocado that'll start off being green, then change toward purplish to black as it ripens.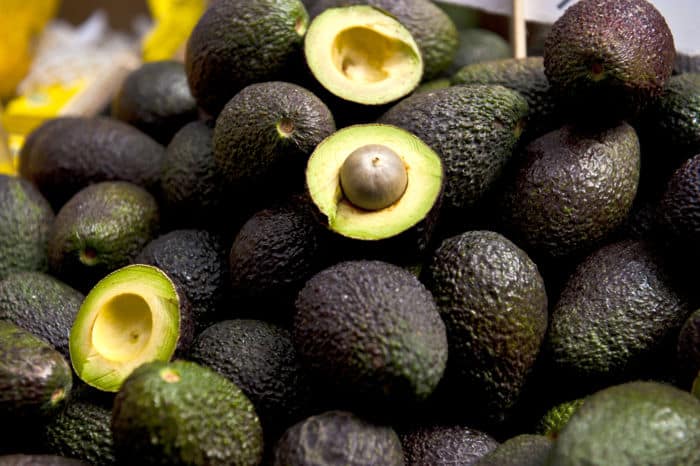 Its creamy flesh is typically pale-green beneath the peel but moves toward a greenish-yellow to light yellow closer to the pit.
Taste and Texture
The taste of an avocado is quite unique. Depending on the type and ripeness of your avocado, you can normally expect a rich and mellow flavor with a thick, buttery texture.
Some people even describe the flavor itself as being buttery, while others say it's akin to a cold vegetable soup!
You'll also know if you've got an unripe or bad avocado as its flesh is hard or tastes watery and bland.
John Kohler shares some helpful tips for finding good avocados at your local grocery store or farmers market:
What Is Avocado Used For?
If you don't know avocado too well, you'll be amazed at the things you can use it for, including:
dips and spreads
smoothies
juices
as topping on bread or crackers
salads
soups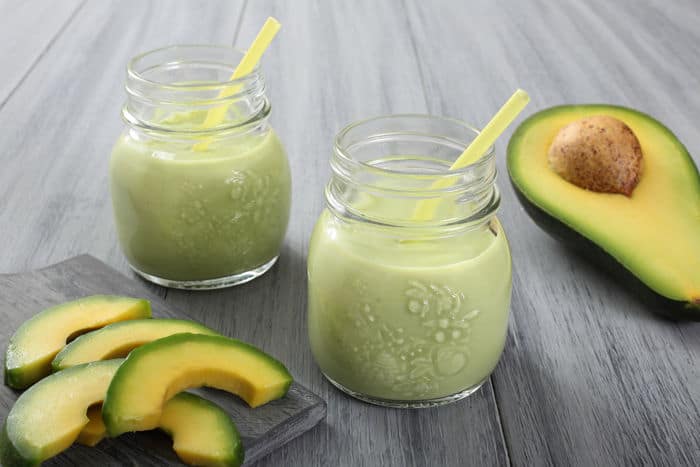 So, whether you feel like making a delicious dip, a thick and savory soup, or having a simple treat of sliced avocado on its own with some salt and pepper, you'll love this fruit.
What Are the Health Benefits of Avocado?
What makes avocado worthy of being part of your diet is that it comes with so many health benefits.
We're talking about a fiber-rich and highly nutritious "superfood" packed with monounsaturated fats as well as various vitamins and minerals.
And while significantly higher in fat per calorie than most fruits, have no fear as it's a healthy source of quality fats.
Let's look some more at the excellent benefits avocado can provide:
Supports Cardiovascular Health
Potassium has long been recognized as an important mineral that helps regulate blood pressure, and 50 grams of avocado will give you 250 grams of potassium, giving you 6% of the recommended Daily Value.
Can Support Your Weight Loss Goals
Know the feeling of wanting to eat all the time? The healthy fats in avocado make this fruit a satiating treat that's been found to reduce a person's desire to eat up to 40% for several hours. So, if you're fighting a ravenous appetite, give avocado a try!
Helps Keep Your Digestion Happy
We all know (or should!) that fiber is critical for our digestive health and helps keep us regular and free of constipation or diarrhea. Depending on the variety (for example Hass or Florida Fuentes), eating one whole avocado can give you up to 68% of daily Recommended Value for fiber.
Promotes Healthy Skin
If you care about having radiant and hydrated skin, getting enough healthy fats in your diet is something you should think about. Avocados make for an excellent food source of polyunsaturated fats.
Fabulous for Your Eyes
Avocados are a good source of lutein, an antioxidant which plays an important role in keeping your eyes healthy as you get older. It's even claimed to help filter harmful blue light, protecting your eye cells from damage, as well as prevent macular degeneration.
Availability and How to Store Avocado
Avocados are grown in various parts of the world, including Mexico, Australia, New Zealand, South Africa, and the United States. California State happens to be one of the world's largest producers of avocados.
In the U.S., you'll be able to get certain avocado varieties, particularly the popular Hass avocados, year-round without difficulty. The season for Hass avocados is late March to mid-September.
I'll share with you a few tricks that'll help you get your avocados "just right" and ready to eat, as well as how to extend the freshness of leftover avocados for a few more days.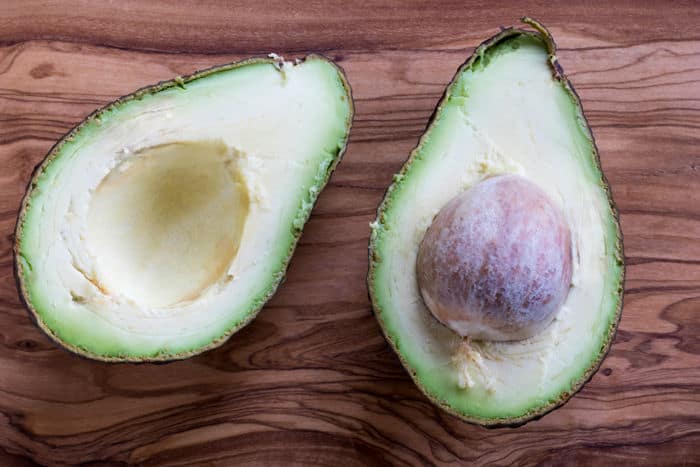 If Your Avocado Isn't Ripe Enough
So, you have some avocados but as you weren't sure when you were going to use them, you bought them not fully ripe.
But now you want to use them and they're still hard.
Well, there are a few tricks you can use to speed up the ripening process! The following one is my favorite.
Here's What You Do:
Tightly wrap each avocado in foil paper so no air gets out
Place the wrapped avocado in a deep oven dish
Heat the avocado at 200°F (93°C) for 10-15 minutes, but take it out and check it in 5-minute intervals to make sure the avocado doesn't "over-ripen"
When it has the right degree of "softness" as you gently feel the avocado, it's ready to eat
If Your Avocado Is Ripe, but You Don't Need It Now
Other times your avocados are perfectly ripe, but, you've got other plans and may not have time to eat them for a few days.
Here's What You Do:
This one is easy-peasy. Simply place your avocado in a plastic bag and put it in your refrigerator. It'll be able to last for 5-10 additional days.
Preserving Your Opened Avocado
Perhaps you only needed half of your avocado, in which case if you did nothing, you would soon realize the leftover half will brown and spoil quickly.
Here's What You Do:
To slow down this oxidation browning, squeeze some fresh lemon juice over the exposed avocado flesh, then place it in a plastic bag, seal it airtight, and put it in the refrigerator.
How to Prepare and Eat Avocado
Okay! You now have an idea of what avocado tastes like and some of its many nutritional benefits.
Let's go over some exciting and delicious meals and treats you can make with avocado.
Guacamole
One of the first ways most people are usually introduced to avocados is through guacamole, which is one of, if not the most popular recipe using avocado.
Here's one way to make this delicious treat for yourself at home:
Avocado Asparagus Salad
If you happen to have some fresh, succulent asparagus laying around, you can make a very easy and simple avocado and steamed asparagus salad with a flavorful dressing using just a few ingredients.
Find out more in this video:
Avocado Pasta Sauce
How about a super nutritious, creamy, and dairy-free avocado-based pasta sauce to delight your guests with? Yup, you can make that too, and it's really good!
Check out this fabulous pasta sauce recipe from What's Up Moms:
Avocado Cucumber Soup
For those hot summer days where you desire something refreshing, chilled, yet very tasty, you can get creative with a mouth-watering avocado and cucumber soup.
Check out this easy-to-make recipe from Jerry James Stone:
Avocado Smoothie
What better way to start the day than with a really healthy and savory avocado and spinach smoothie made with almond milk.
The avocado is the superstar of this recipe from Licuados y Jugos, adding a highly enjoyable creamy texture. Check it out:
Wrapping Up
So, what do you think? Will you give avocado a try? If you haven't yet then I definitely recommend you find some nice, ripe avocado and get creative with it!
It's a super nutritious, filling, and versatile fruit that always ends up adding extra magic to almost anything you pair it with.
Avocado is one of my all-time favorites. I'd love to hear your experiences!