Many people find as they transition into a new way of eating, they struggle with cravings for old, familiar foods they once enjoyed.
If you're one of those people, you've come to the right place!
This article will teach you how to tackle cravings on a plant-based diet so you can thrive on this lifestyle!
Why Do I Have Food Cravings on a Plant-Based Diet?
It's important to understand why cravings occur in the first place and there are many theories explaining what causes someone to crave certain foods.
Some say it's due to issues such as nutrient deficiencies, lack of willpower, or genetics. But, recent research has found a link between our gut microbiome (the bacteria in our gut) and the foods we find desirable.
When we consume food, we feed and promote the growth of specific bacteria in our gut that thrive on those foods.
If any one group of bacteria grows to a large enough population, they're able to send hormonal signals to our brain. This creates the desire to consume more of the food these bacteria need to live.
When your gut bacteria developed from a diet of cheeseburgers and fries and you then stop eating these items, the bacteria will try to influence you to start eating those foods again!
Other common reasons people experience cravings can be from a lack of sleep, not eating enough calories, restrictive dietary habits, boredom, or emotional stress.
It's important to pay attention to diet and lifestyle as a whole, to ensure all physical and emotional needs are being met.
How to Handle Junk Food Cravings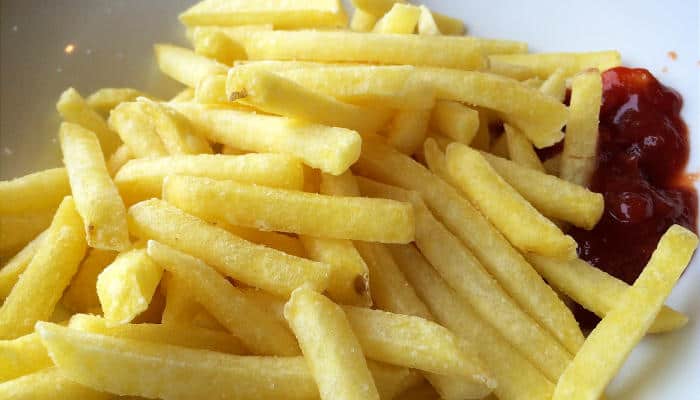 Processed and other junk foods are pervasive in Western societies. From birthday cake and ice cream, to potato chips, candy, and soda, most of us have loved junk food from an early age.
These foods are high in calories and include preservatives, flavor enhancers, salt, oils, and refined sugars.
This overstimulates our taste buds and causes natural plant foods to taste bland and unappealing. The more we consume stimulating junk foods, the more difficult it is to stop eating them.
Organizations even hire scientists to find ways of making their foods as physically addicting as possible. So, how can you overcome the junk food withdrawals when switching over to a whole food plant-based diet?
Remove All Junk Foods from Your Home
Your home needs to be your safe place. You spend your day out in the real world, bombarded by advertising, fast food, and the office snack table.
The last thing you need after a long day of testing your willpower is a house full of tempting junk food. Give yourself the best chance for success and remove those items that don't serve your highest good.
Fill Your Home with Fresh Fruits and Vegetables
Keep a big bowl of fresh, colorful fruits out on your countertop. Any time you feel a craving come up, enjoy a few pieces of delicious fruit.
At first it may not seem satisfying, but the more you choose fruit, the better it will taste as your palate adjusts to natural sugar.
Dehydration can also cause cravings, so water-rich fruits like apples, mangoes, and grapes are great to have on hand.
More calorie dense fruits like bananas, dates, raisins, or other dried fruits can also be helpful for stubborn cravings.
Know Your "Why"
Why is this important to you? How will it change your health or personal life? How will it impact those around you?
If you continue to let junk food cravings control you, what will happen? Knowing why it's important for you to overcome junk food cravings is essential.
Nobody can make you choose healthy foods; you must take responsibility for this. Write down a list of all the benefits you will receive by overcoming junk food cravings.
Review this list as much as needed to give you the strength and confidence to make healthier choices.
How to Handle Dairy Cravings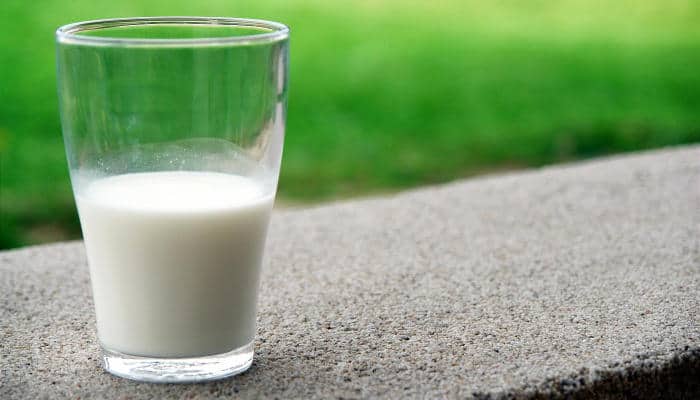 Many people report dairy products as being the most difficult foods to give up. This is partly because dairy products contain an addictive compound known as casomorphin.
In humans, casomorphin acts as a mild opiate, triggering the same brain receptors as heroin or morphine.
You might be wondering, without dairy, how will you get your calcium?
Lucky for us, the plant kingdom has many sources of calcium. Leafy greens, like kale, collards, and arugula are great choices for their calcium content.
Beans, seeds, and some fruits also offer a healthy source of calcium. So, if you're struggling with dairy cravings, here's how to tackle them:
Get Educated About the Reality of Dairy
Knowledge is power and knowing what must happen to produce milk or cheese is important.
Like all mammals, cows must become pregnant and give birth to produce milk. This is done through forced or artificial insemination.
The calf is then separated from its mother and fed formula, so we can take their milk for ourselves.
Female calves are raised to produce milk in the same way as their mothers, and male calves are killed and discarded or used for their meat.
Once a dairy cow does not produce enough milk to be profitable, she is then slaughtered and sold as meat.
By avoiding dairy products, we no longer support such practices.
And we can feel good about doing so, knowing there are no nutritional requirements for dairy products in the human diet.
Other reasons to live dairy-free include a reduced risk of certain chronic diseases, as well as protecting the environment. Books like The Cheese Trap by Dr. Neal D. Barnard, M.D., F.A.C.C., or documentaries such as "Cowspiracy" are great places to start.
Take Advantage of Plant-Based Alternatives
Like any addictive substance, the most effective way to break free from cravings is by not consuming it. The longer you go without eating dairy, the less you will crave it.
And to help with this, are a variety of companies providing delicious, plant-based alternatives to enjoy!
Plant-based milks, cheeses, pizzas, and ice creams that give you all the flavor and satisfaction.
It's easy to make your own homemade versions of your favorite dairy products—and it's cheaper and healthier too!
Whip up some flax, almond, or oat milk to add to your morning cereal. Blend together some cashew nacho cheese for your next party.
Or, add some nutritional yeast to your popcorn or vegetable chili, and you've got a delicious dairy-free meal.
We've put together hundreds of delicious recipes for you to try—experiment and have fun!
How to Handle Egg Cravings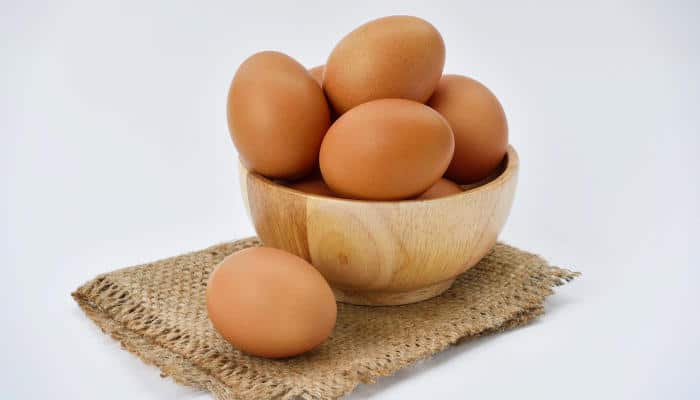 Eggs have been promoted as being part of a well-balanced breakfast for many years. They contain all the nutrients required to develop a baby bird!
Why do some people have cravings for eggs after switching to a plant-based diet? It could be due to not eating enough calories, eating too little fat, a psychological attachment to eggs, or some other reason.
Whatever the case, it's safe to say, we don't need to eat eggs to be healthy. If you struggle with cravings for eggs, give these ideas a try:
Ensure You're Consuming Adequate Calories
When we don't consume enough calories, we may end up craving things like eggs, because they are a dense source of calories and fat.
There are many healthy calorie-dense plant foods we can consume, like potatoes, legumes, nuts, seeds, or beans. To see how many calories you're eating, try using websites like Cronometer.
Ensure You're Consuming Adequate Whole-Food Fats
Fats are important to help keep us healthy and satisfied.
The best sources of fat come in whole plant foods such as avocado, hemp, chia, flax, walnuts, and almonds, to name a few.
Focus on eating fats in their whole form, rather than from oils. Oils are very high in calories and lack most of the beneficial nutrients, like fiber, found in whole foods.
Try Vegan Egg Alternatives
There are several egg alternatives on the market, such as Follow Your Heart's VeganEgg. Companies are getting better every year at improving our favorite plant-based alternatives.
Make Homemade Tofu Scramble!
Did you know you can make something really close to egg scramble but without egg? Tofu is magical for this purpose.
Check out the "Vegan Egg Recipes" section of our vegan substitute recipes roundup.
How to Handle Meat Cravings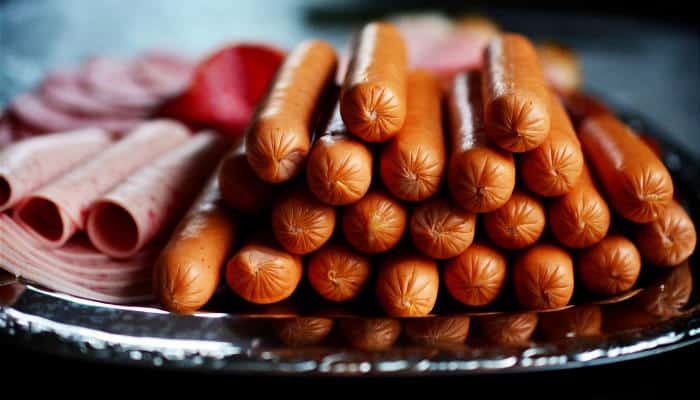 Meat is another source of concentrated calories that can leave a void if someone isn't eating enough on a plant-based diet.
There are no essential nutrients in meat we can't get from plant foods or supplements (like B12). The two most common things people report missing about meat is the taste and texture.
Ironically, most people add herbs, spices, and other plant-based condiments to make meat appetizing. We can use the same herbs and spices used for meat preparation and add them to our plant-based recipes.
And there are many ways to achieve a meat-like texture using different plants (as discussed below in tip #4).
Let's go over a few ways to handle cravings for meat products when eating a plant-based diet:
Ensure You're Consuming Adequate Calories
As previously mentioned, animal foods are higher in calories, so we need to ensure we're making up for this with enough plant-based food.
Use free tools like Cronometer to make sure you are getting enough calories and nutrition in your diet.
Potatoes, rice, beans, legumes, nuts, seeds, and some fruits are examples of higher calorie plant foods.
Ensure You're Consuming Adequate Whole-Food Fats
Fats are important to help keep us healthy and satisfied. The best sources of fat come in whole plant foods such as avocado, hemp, chia, flax, walnuts, and almonds, to name a few.
Focus on eating fats in their whole form, rather than from oils. Oils are very high in calories, can cause inflammation, and lack most of the beneficial nutrients, like fiber, found in whole foods.
Try Plant-Based Meat Substitutes
So many new and delicious meat alternatives are hitting the market these days. Look for products from companies, including Gardein, Beyond Meat, Tofurky, and many more.
Get Creative in the Kitchen
Learn how easy it is to make your own healthy meat substitutes out of plants like tofu, tempeh, seitan, jackfruit, mushrooms, lentils, beans, nuts, seeds, and more!
Search the internet for thousands of great recipes, like these:
How to Handle Salt Cravings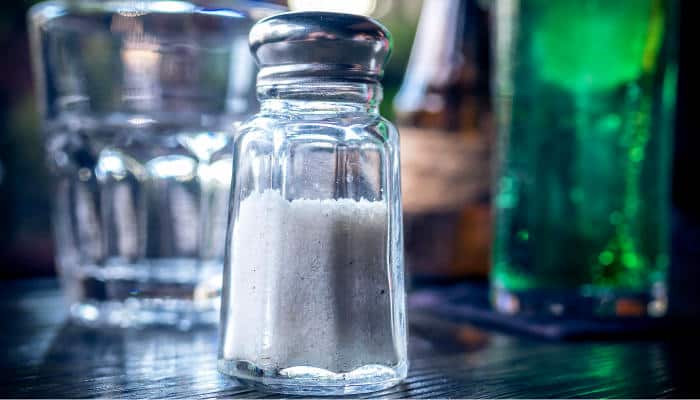 Most people in Western societies are consuming well over the daily recommended intake of salt.
The average American consumes close to 50% more than the recommended 2,300 mg per day of sodium. That's not surprising when people are eating processed food and sodium heavy meats (like poultry) and cheeses.
High salt consumption can cause dehydration, weight gain, reduced function of arteries, raised blood pressure, increased inflammation, exacerbated autoimmune conditions, and more.
Salt is also stimulating to our taste buds, causing foods without added salt to taste bland. Once we return to a healthy level of salt intake, our taste and enjoyment of natural food returns.
Like many addictive substances, the longer we go without them, the weaker the cravings become. Let's go over a few steps to help reduce our salt intake and manage salt cravings in the process:
Reduce consumption of Packaged, Processed, and Restaurant Foods
Packaged and prepared foods contain preservatives (such as salt), flavorings, and other unwanted additives.
These products combine salt, sugar, and fat in a way that's designed to addict you and keep you coming back for more.
Cook at Home Using Whole Plant Foods
Create delicious meals using whole plant foods. Instead of salt, use herbs and spices for added flavor.
If salt is still desired, use a small amount on the finished product rather than adding it while cooking.
Replace the Salt in Your Recipes
Substitute salt with lemon juice, lime juice, apple cider vinegar, herbs, or spices. There are plenty of ways to highlight the flavors of your meals without using salt. Remember, you'll become more sensitive to flavors the longer you go without adding salt.
Increase Your Fresh Fruits and Vegetables
Several plant foods contain healthy amounts of natural sodium, including tomatoes, celery, and leafy greens like spinach and sea vegetables.
Stay Hydrated with Clean Water
Try adding a slice of lemon to your water for added flavor and electrolytes. Drinking 16 to 32 ounces of water, first thing in the morning, is a great way to start the day.
How to Handle Sugar Cravings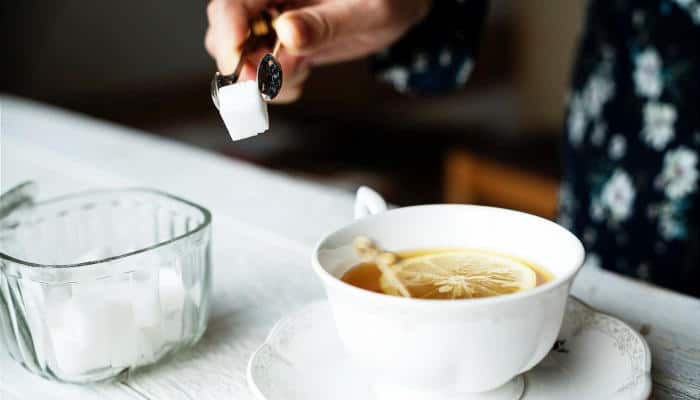 Processed sugar is in seemingly everything! Baby foods, sports drinks, breads, canned soups, salad dressings, and even some bottled waters have added sugar.
Refined sugars have been associated with an increased risk of cardiovascular disease. Like salt, refined and artificial sweeteners can be addicting and hard to give up.
This has led to the average American consuming, on average, over 150 pounds of refined sugar each year!
Like salt, refined sugar is stimulating to our taste buds. By reducing its consumption, our taste for natural sugars in fruits and vegetables increases.
Research has shown that sugars from whole plant foods, like fruit, promote positive health outcomes and should not be avoided. So, let's look at some ways we can tackle these refined sugar cravings:
Remove Processed Sugar From Your Home
As mentioned earlier, we must create the best environment possible to overcome cravings.
Keeping refined sugars and processed foods in your home, will only make it more difficult on yourself. Be your own biggest supporter and give yourself the best odds for success! Go you!
Eat Whole Fruits and Vegetables
When a sugar craving comes up, use fresh fruit, like grapes, apples, mangoes, or bananas. Dried fruits like raisins, dates, or figs also work great for taking care of sweet cravings.
Fruit not only provides the sweetness we crave, but also a host of vitamins and minerals that promote good health. Dried fruit with a small handful of almonds is a nice, satisfying combination to try.
Commit for At Least Two Weeks
Reset your taste buds! Make a commitment to avoid consuming all processed foods and refined sugars for two weeks.
This will give your taste buds time to balance out and regain their sensitivity and desire for natural foods. This is very helpful when trying to establish a healthy pattern of eating.
If you don't love the taste of the food, you won't stay motivated long-term. So, the longer you go without the stimulation from refined sugars, the less power they have over you. Give it a try!
Wrapping Up
It's natural to experience cravings when we transition to a new diet or lifestyle.
The body and mind enjoy routine and when we give up something we once enjoyed, we must find something to replace it.
It's important to have an abundance of fresh fruits and vegetables on hand to enjoy if cravings arise.
Use the tips throughout this article to tackle your cravings and thrive on a plant-based diet. To summarize:
Get the junk food out of your home.
Keep healthy snacking options available (fruits, veggies, hummus, snack bars, trail mix, etc.)
Plan your meals ahead of time. Use the internet to find plant-based recipes you enjoy. When you search, just add the word "vegan" to your current favorite dishes (example: vegan pizza)
Eat a nutritionally sound diet, full of fresh fruits and vegetables, starches, legumes, beans, nuts and seeds. Use free tools like Cronometer to help with this.
Ensure you're eating enough calories. Undereating leads to cravings.
Stay hydrated with plenty of clean water.
Stay active and enjoy time in nature.
Find support from friends, family, meet-up groups, or online communities.
A properly designed plant-based diet can be an exciting and highly pleasurable way to eat.
We hope find success and enjoyment with your plant-based eating!
We'd love to hear your thoughts and feedback, so please let us know in the comment section below!