They're probably one of the most versatile foods around, totally healthy and easy to cook.
We've featured them before in previous roundups, but they're so good they deserve a page dedicated just for them!
Whether you're a lentil veteran, or new to them, this page is for you!
Lovely Lentil Recipes
Roasted Herb and Lentil Salad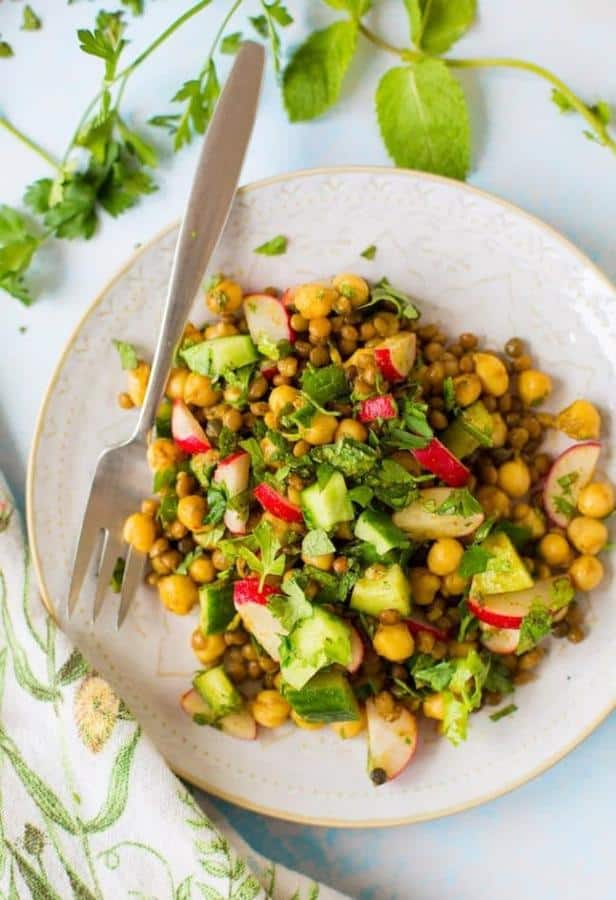 Lentils are normally boiled with water before anything else. Here they are roasted!
One of the best salads around. Simple and yet unique in textures with the added bonus of it looking so vibrant on the table. Super healthy, I love it!
Coconut Sweet Potato Lentil Soup with Rice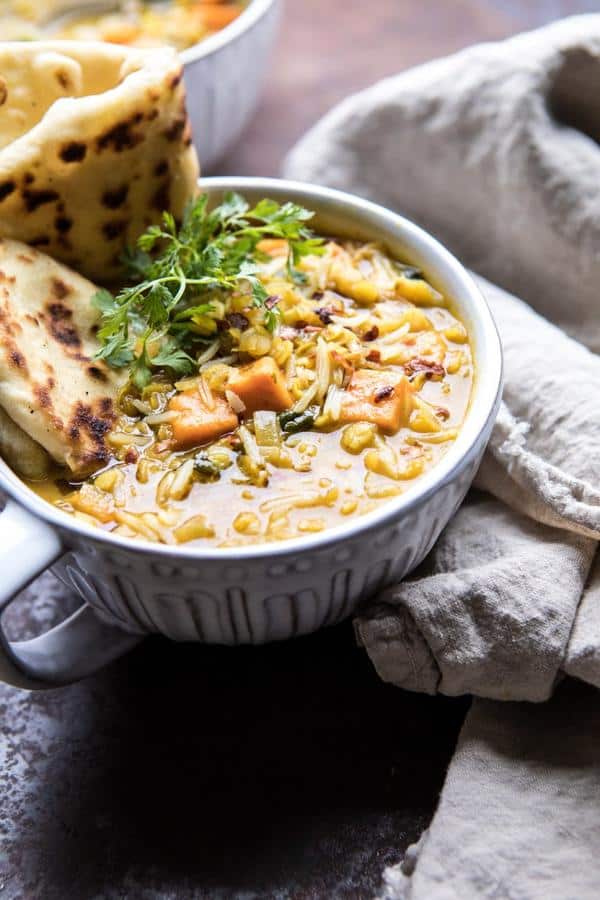 Here is the type of dish where lentils shine!
Easy to make, fragrant and a gorgeous color. It's also a very versatile dish so you can swap out any of the ingredients as you see fit. Serve with your favorite flatbread and you're good to go!
Chickpea Lentil Salad with Shallot White Wine Vinaigrette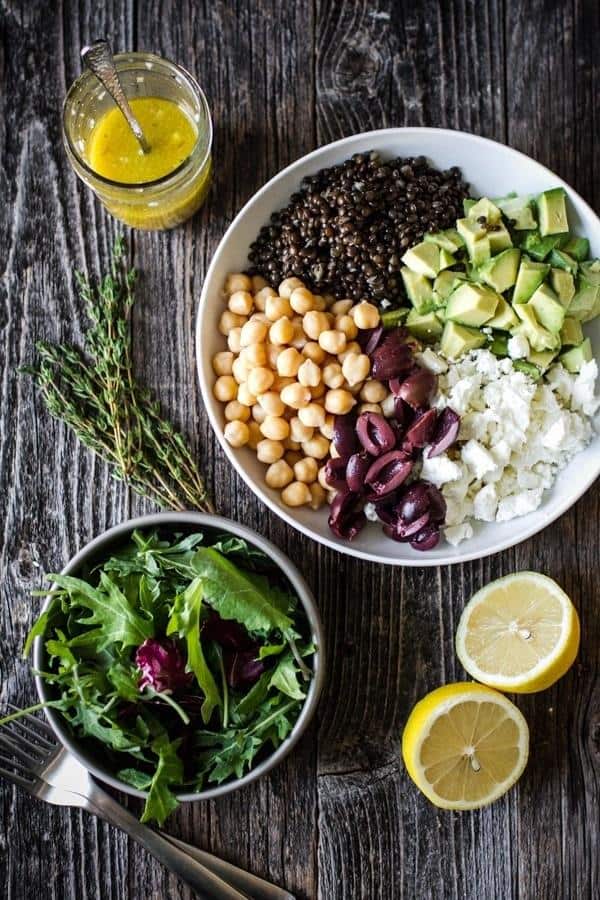 I love dishes such as this. First of all they look fantastic and they do say we eat with our eyes first and foremost!
Secondly and perhaps most importantly, we can follow these recipes exactly, but they allow us to swap out any of ingredients with anything we have in the kitchen that means eating.
However you eat this, you're going to love it!
Broccoli Lentil Soup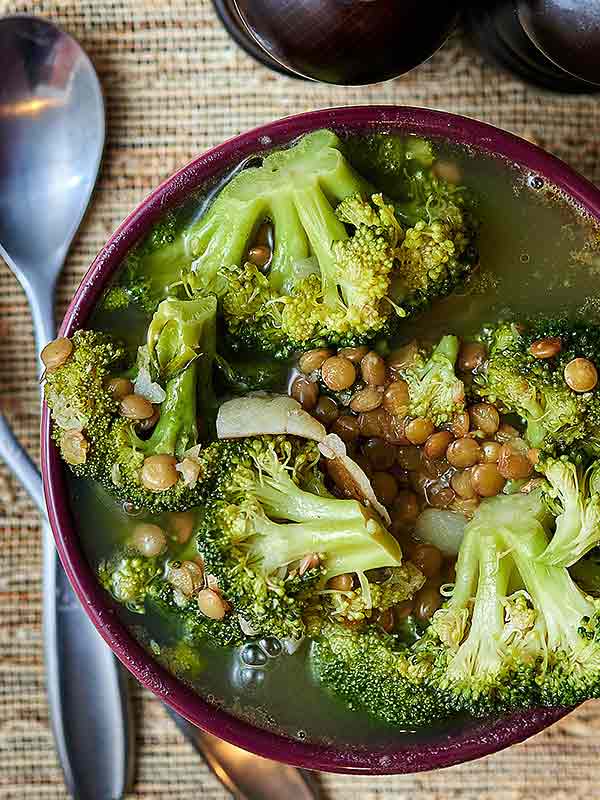 Now this is what I call a soup!
Comforting, hearty and the lentils add all the satisfaction you could want. I think it's perfect as it is, if you want to cut down on the carbs, swap out the potatoes for another vegetable. Perfect!
Roasted Beet and Lentil Hummus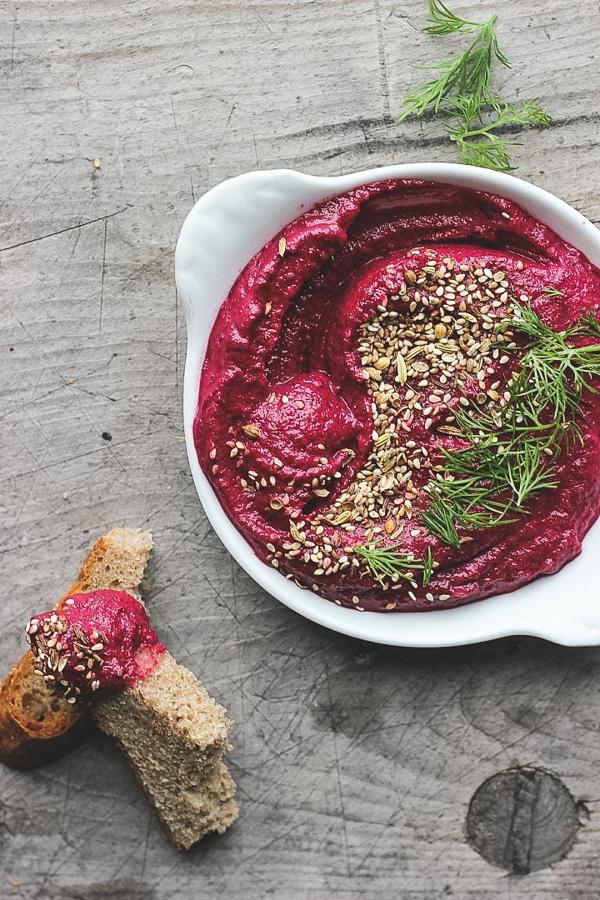 This isn't just hummus with beets, this dip usually associated with chickpeas (garbanzo beans) has lentils as a replacement.
Add a handful of other ingredients such as garlic, dill (replace as necessary) and you have a hearty dip that has the most vibrant color you've ever seen. Tastes amazing and is super healthy.
Beetroot Lentil Dip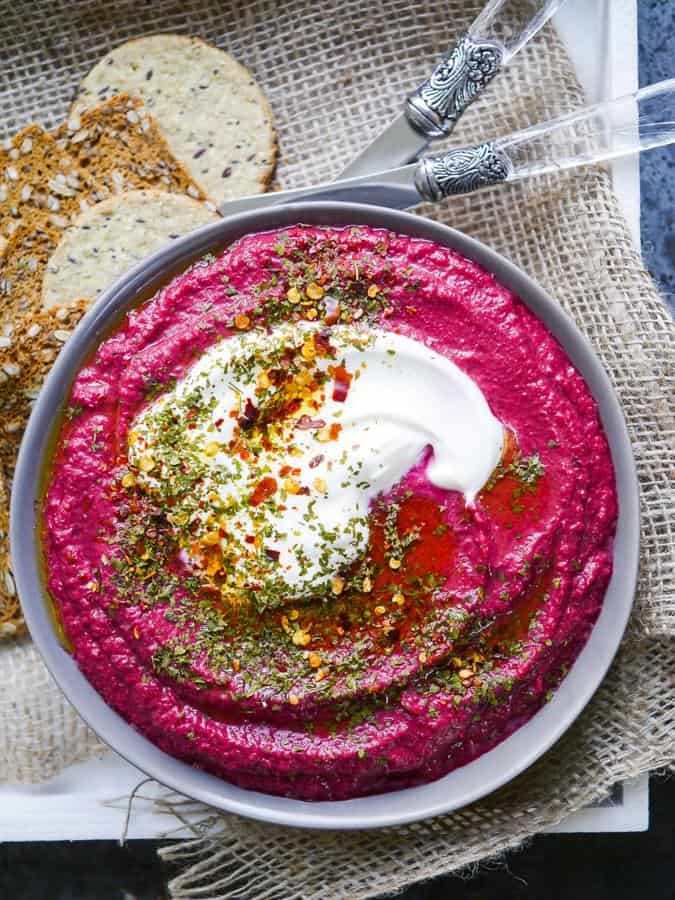 This dip is just gorgeous!
The beets are roasted to perfection and the lentils add an irreplaceable heartiness.
If you're looking for an appetizer or a great snack for yourself, this is it. Serve with raw vegetables, bread, or your favorite crackers.
Healthy Lentil Vegetable Soup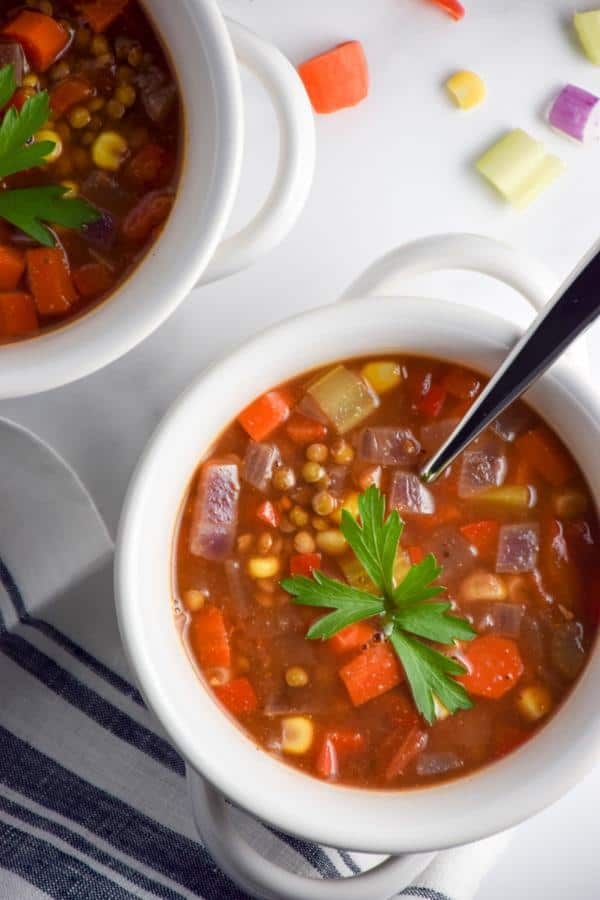 The perfect soup in so many ways.
I want to say you should save this for those winter months but that would be doing it an injustice., this would make a great appetizer at any time of year.
Personally, I think it's too good as a starter. One big bowl for me please!
Lentil Barley Stew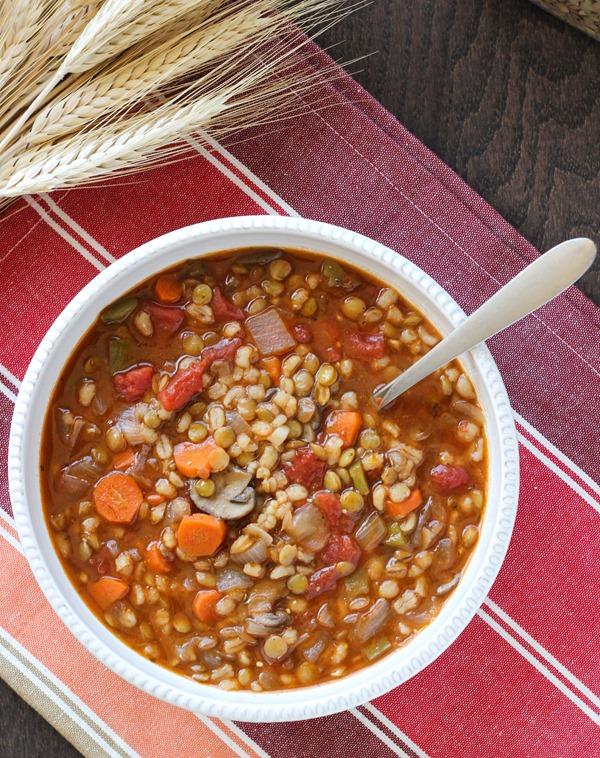 I think stews have been left behind over the last few years. We get busier, eat out or buy meals that have been pre-prepared.
Stews allow us to use up any vegetables we have, are super healthy and if you make a batch, will last for two of three days and you can even freeze it.
This recipe is a classic and illustrates all that's good with lentils.
Warm Lentil and Sweet Potato Kale Salad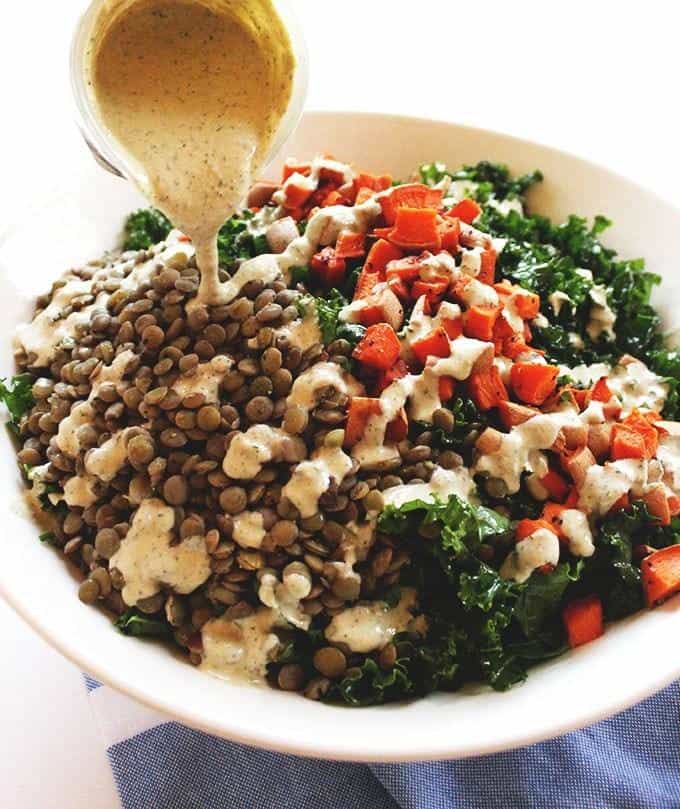 This recipe shows how versatile lentils are. One minute they're in a stew, and now here in a salad!
So easy to make and if you're the type of person where salads still leave you feeling hungry, this won't be the case here!
The star of the show for me is not the lentils, it's the dressing!
Spiced Lentil Burgers with Tahini Slaw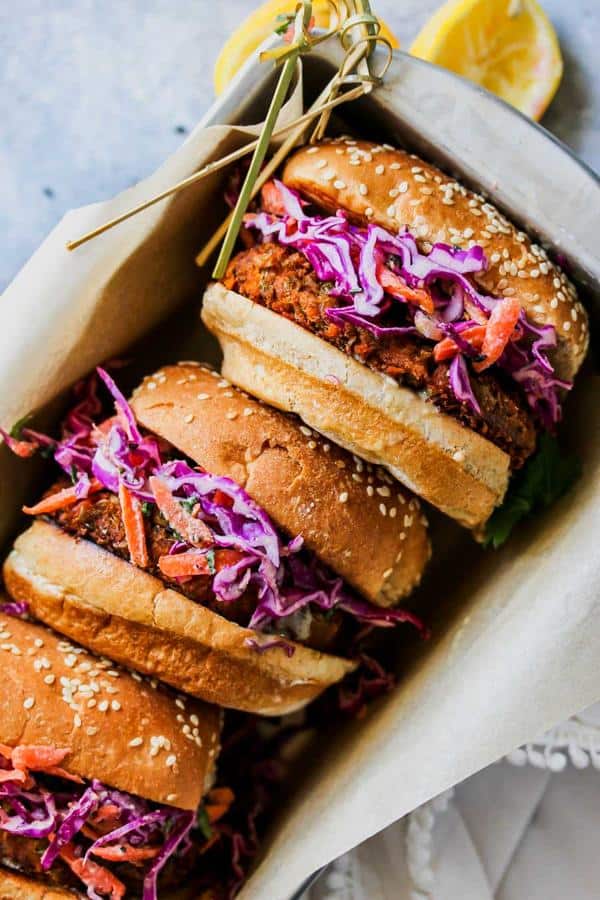 There are so many meat alternatives available nowadays it's great. However, some people try to avoid over-processed foods. This is where something like this recipe comes in to save the day.
This burger is made from staple ingredients you can get from any store. It's real food that has been around since always!
The burger is fantastic, moist with a lovely flavor and texture. The tahini slaw is a real bonus and I will be using this as a salad very soon!
Lentil Salad with Roasted Brussels Sprouts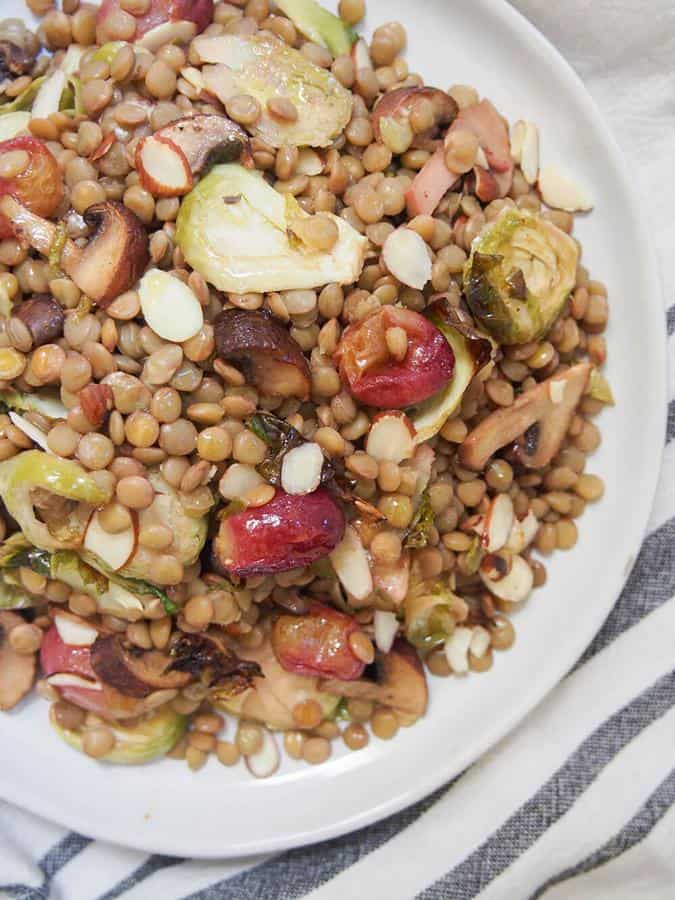 If you're not looking for a stew and perhaps something for the summer, grab this recipe!
Brussels sprouts like you've never had them before and the perfect texture to the lentils. Throw in mushrooms and even grapes, and you have a terrific salad. Perfect!
BBQ Crock Pot Lentil Chili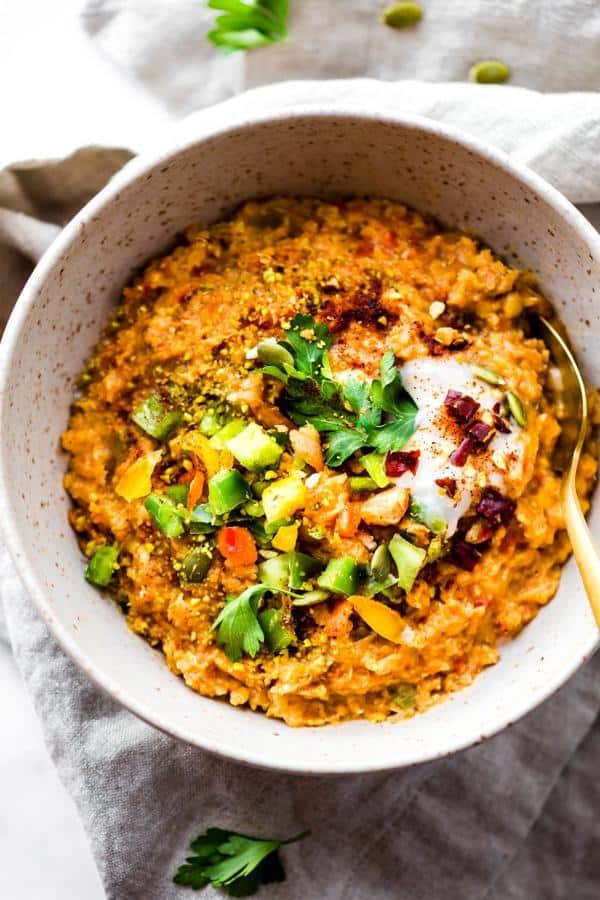 I love the barbecue spices in this dish. This is perfect for a slow cooker so if you have one, this recipe is a must.
Hearty ingredients such as onion, garlic and more. Add your own protein, we added tofu, but you could use tempeh or even broken up vegan burgers. All in all a perfect dish.
Smoky Lentil Sweet Potato Soup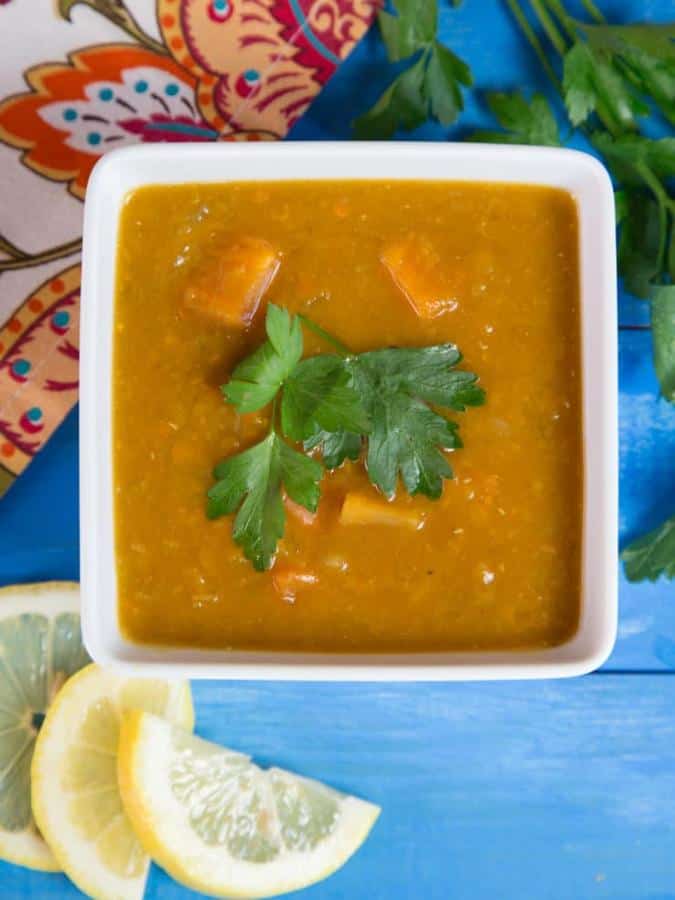 When you're looking for a warming soup for those chilly winter nights, this would be it.
What makes this soup extra special are the herbs and spices; ground coriander, smoked paprika and just a the handful of goodies create this flavorful dish. Enjoy!
Easy Creamy Lentil Soup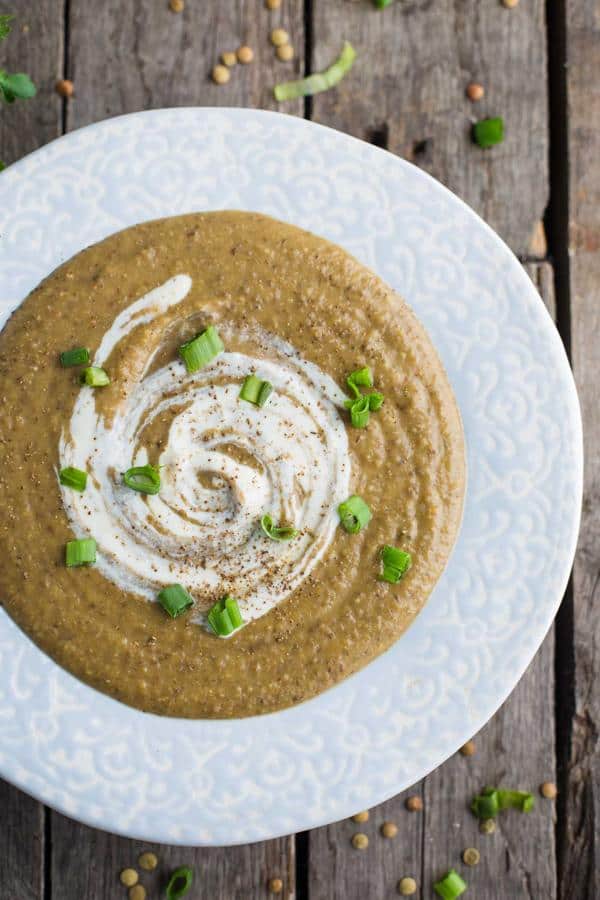 Personally, I'm not a big soup fan so for one to actually grab me, it has to be really special. This one is!
Thick and creamy with delicious ingredients such as onion, carrot and of course lentils. This is one dish where you won't be left feeling hungry. Delicious!
Lentil and Mushroom Burgers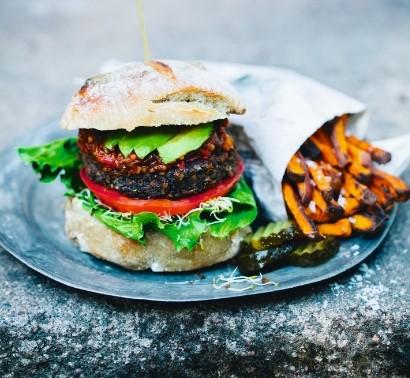 As good as these processed burgers now available may taste, what's really in them?
Make your own patties at home with real ingredients, proper food that you can pronounce and more importantly, recognize!
This recipe leaves no stone unturned, from health, texture and taste, Jacqueline the recipe author, has thought of everything.
Serve with all the trimmings, because you're worth it!
Authentic Moroccan Lentil Soup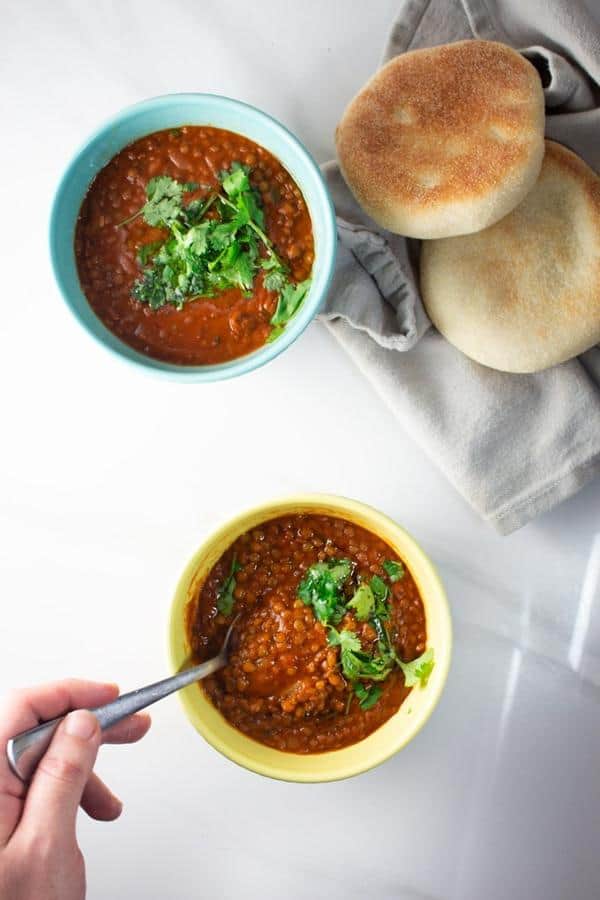 Whenever I see the word, 'authentic' in a recipe, I wonder how true that is. This one really is!
Just because you're making something traditional, it doesn't mean it's complicated.
The instructions had just three steps. I love how the recipe page is laid-out, this could not be easier to make. Looks good and tastes even better!
Caribbean Cold Lentil Salad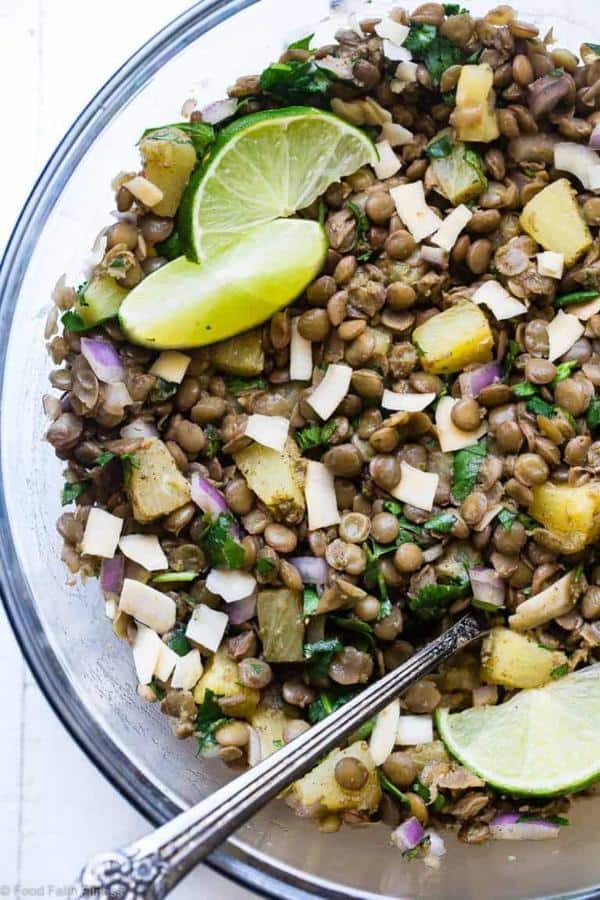 What a wonderful recipe this is! Super healthy, refreshing and easy to make.
The recipe is divided into two sections, the salad and the totally amazing dressing.
Together they are fantastic, and the dressing is so good I guarantee you'll be putting it on everything!
Super Boost Mexican Lentil Chili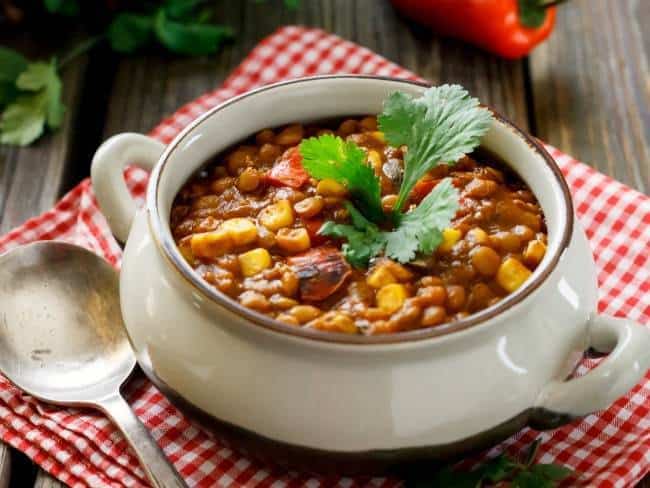 This dish is great if you've just been sick and you need something gentle to help pick you up again.
The ingredients always give you an idea of how this chili is going to taste. Hearty and satisfying, I guarantee you'll be making this again and again.
Serve over rice, quinoa or with your favorite flatbread. Don't wait to feel ill to eat this though!
One Pot Moroccan Lentil Potato Stew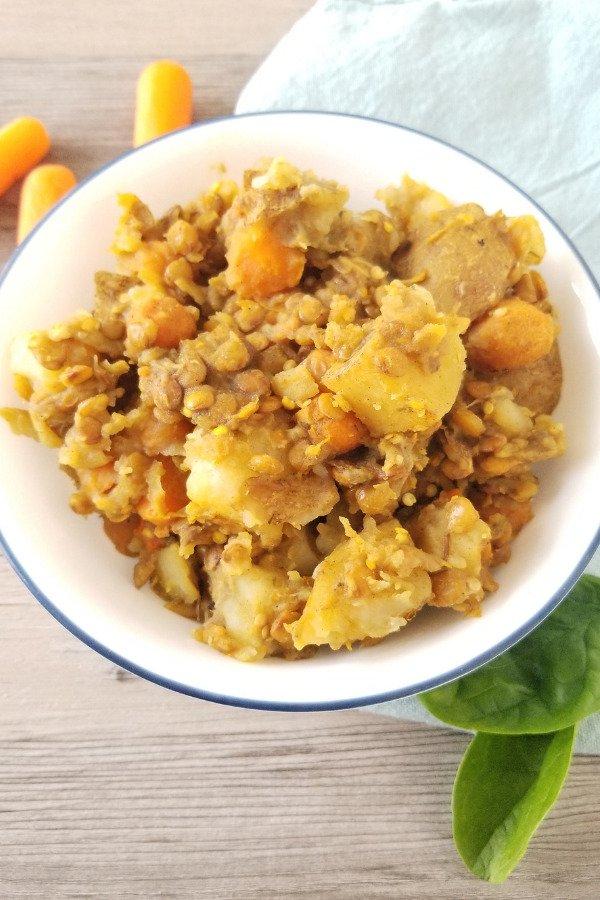 I love how this dish looks, I already knew before trying how this was going to be satisfying and hearty. Real home cooking at its finest!
I love recipes like this because not only are they super healthy and easy to make; you just use your one pot and you're good to go. Fantastic!
Lentil Stuffed Red Cabbage Rolls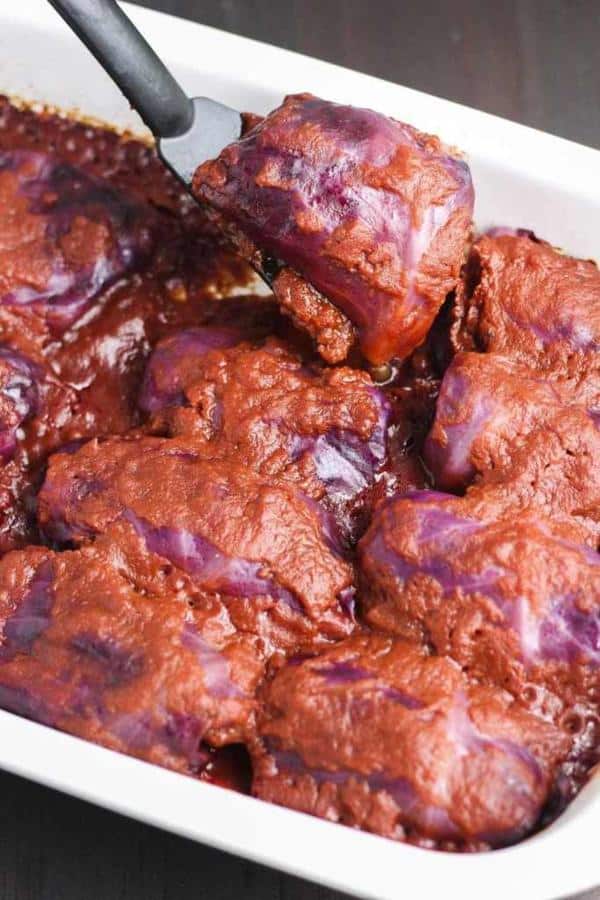 If you're looking to impress someone or just make something unique and different for the family, Rich for this recipe.
These rolls contain brown rice, onions and all sorts of goodies! They are so easy to make as well!
Most of the items on the ingredients list of herbs and spices you probably already have in your kitchen. Go ahead, make your day!
Lentil Carrot Veggie Hot Dogs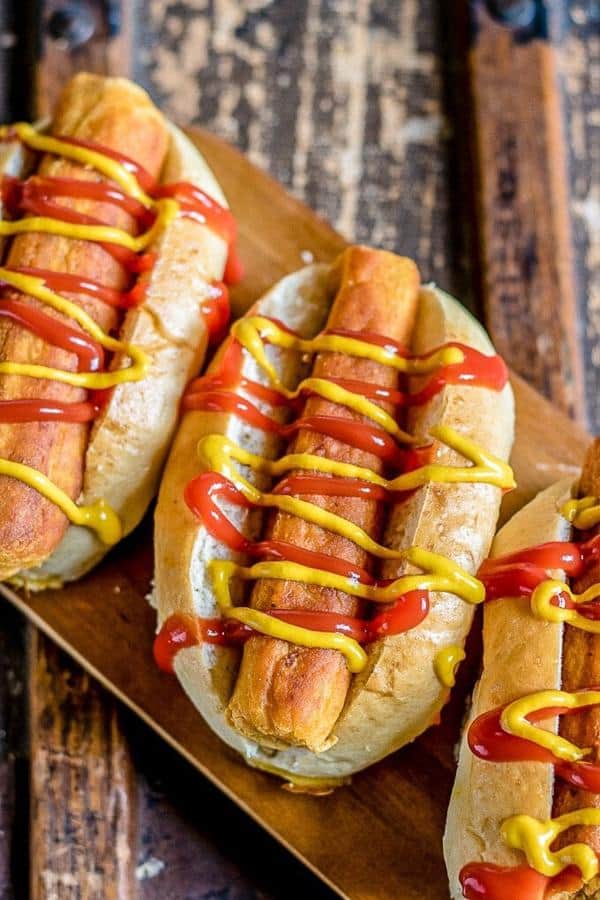 There are a lot of plant-based hotdog recipes out there, I think I tried most of them! This is one of the best.
If you want to take your vegan hotdog to the next level, you must try this. You'll need a food processor to mix together the carrots and lentils.
The end product is better than you could have imagined!
Lentil Shepherd's Pie with Roasted Garlic Mashed Cauliflower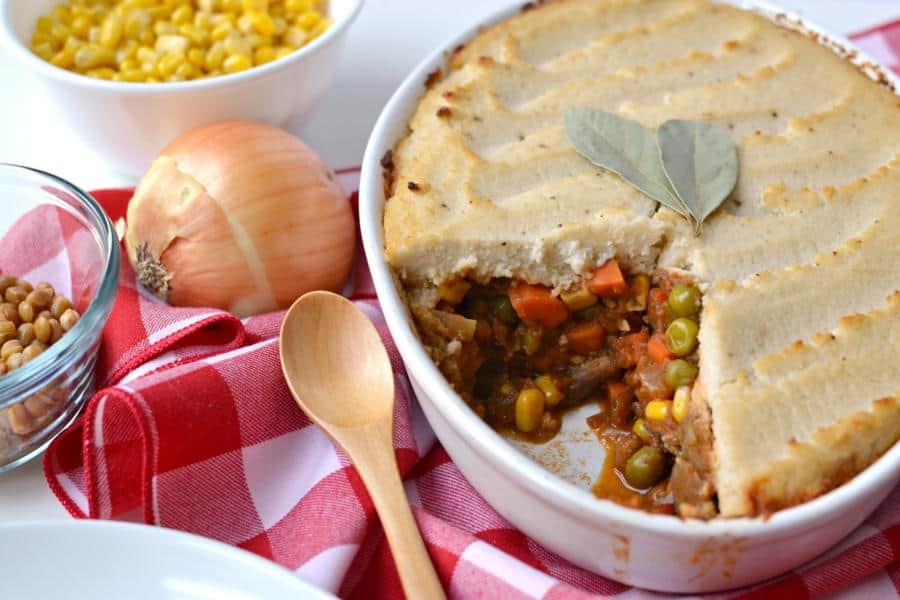 I'm a bit of a Shepherd's Pie connoisseur! Of course, traditionally dish contains meat but here we have a superb plant-based version.
This is where lentils come into their own! Add the other colorful and tasty ingredients in this pie and it's simply delicious.
If you've never had Shepherd's Pie before, try this version, it's the best!
Mixed Lentils and Dill (Suva Bhaji) Daal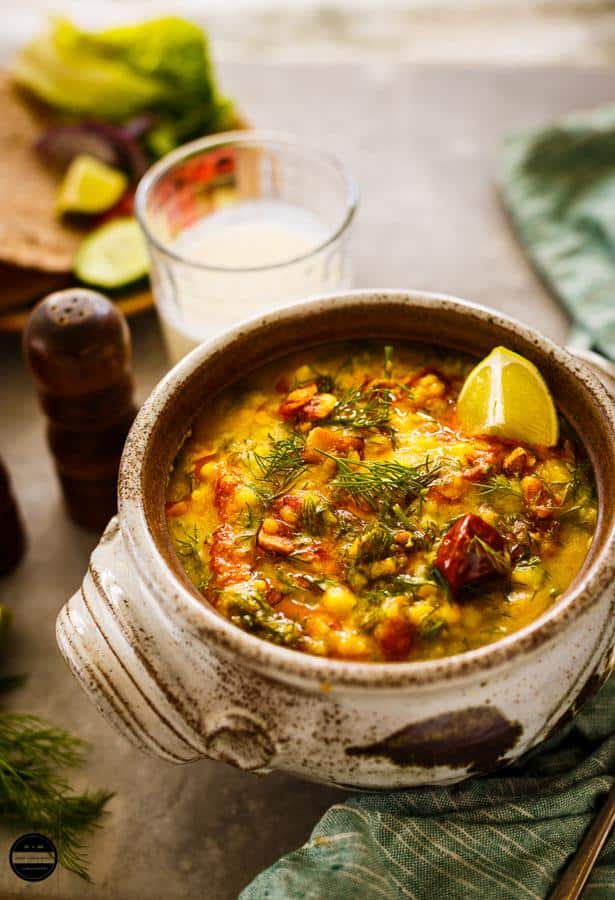 Curry is one of my favorite types of dishes. There are so many varieties, tastes and flavors.
If you can get a bag of mixed lentils it really will make the dish look fantastic. If not, don't worry as the essence of this dish will be the same high quality.
A well-thought-out recipe with the best mix of herbs and spices. Fantastic!
Pumpkin and Lentil Soup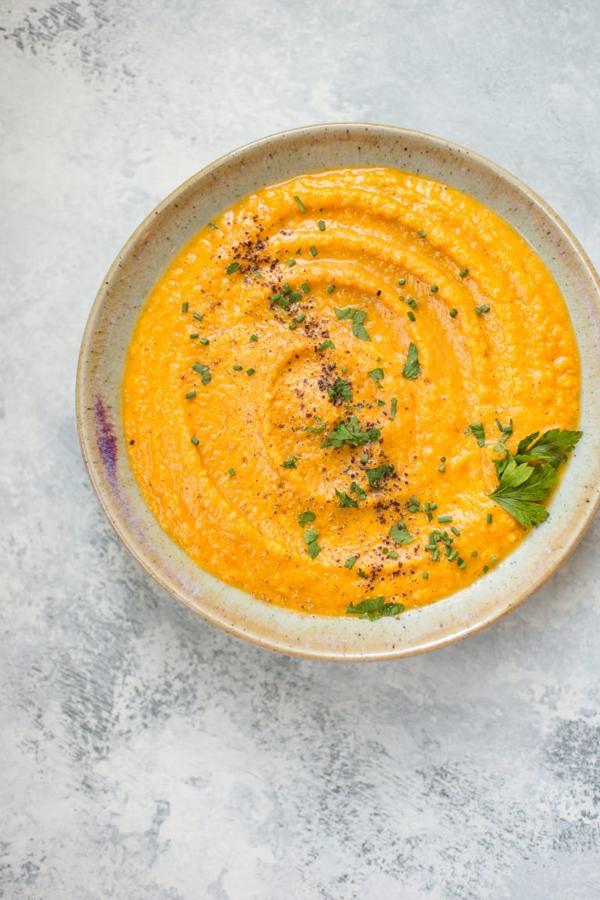 Around the Fall can be a depressing time of year as the summer is behind us. Brighten things up with this vibrant and delicious soup.
This is hearty and satisfying, no doubt about it. It's bursting with flavor and I love the consistency so much I would also recommend enjoying it over rice or quinoa.
Lentil Moussaka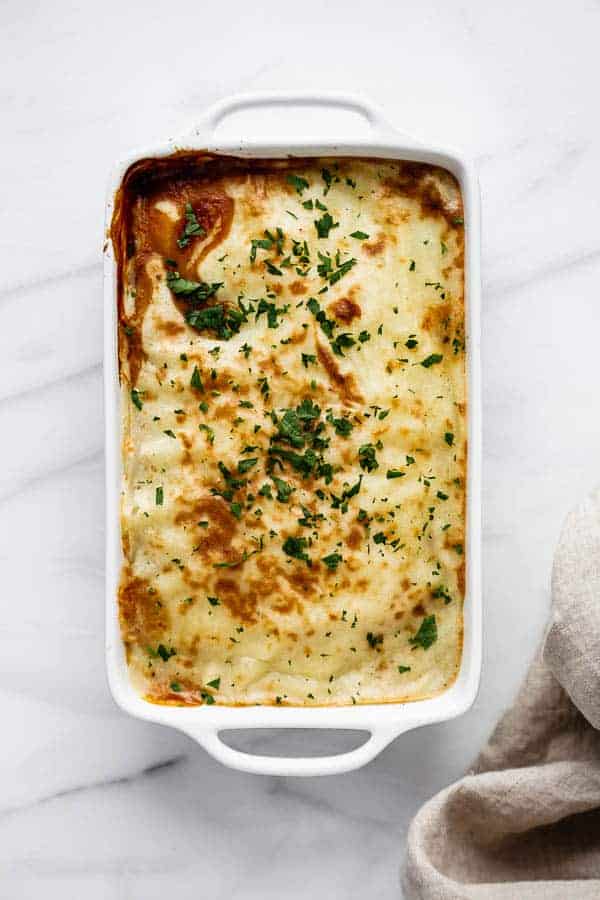 In my experience, moussaka isn't one of those dishes you can just throw together without too much thought.
This recipe deserves to be in your favorites! If you've never had moussaka before, start with this dish and I guarantee you will not need to try any other recipe again!
Thai Lentil Chickpea Curry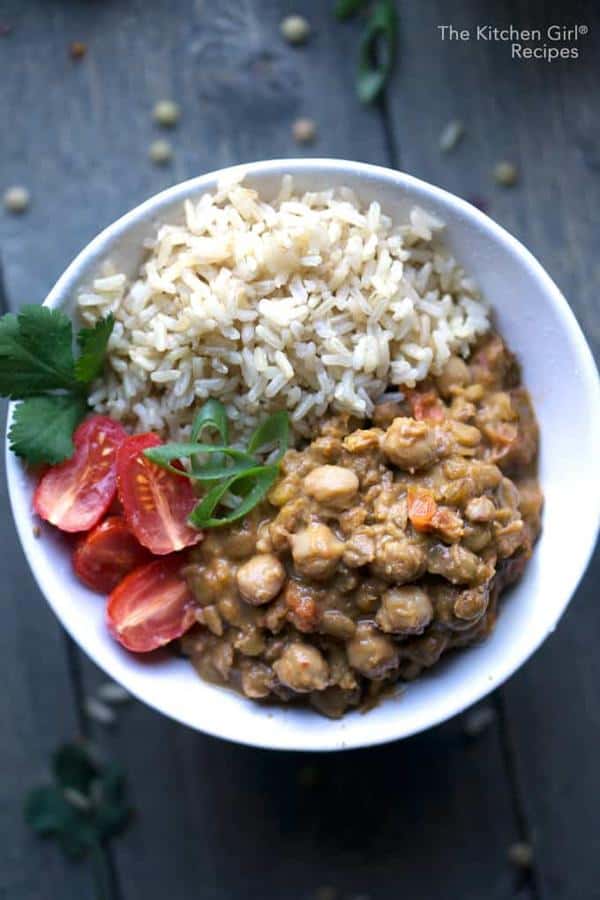 When I first saw this recipe, I did a little dance! There's something about Thai curries which I just adore, and this is one of the best.
A chickpea curry is great, so would be a curry where the main ingredients is lentils. In this we have both so it's a win win!
The only criticism I have is of the picture, the bowl would be far too small for me!
Carrot and Red Lentil Soup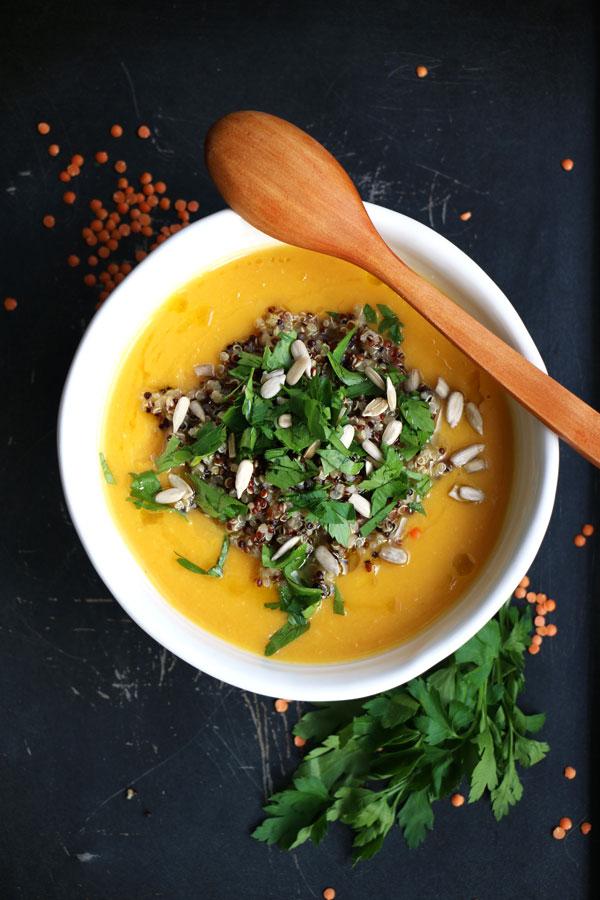 A wonderful soup bursting with flavor. Beautiful colors from the carrot, red lentils and heartiness and satisfaction.
What I love most about this soup is how easy it is to make; it's really been well thought out. Delicious ingredients and super healthy, you simply can't go wrong.
Grilled Eggplant Sandwich with Puy Lentils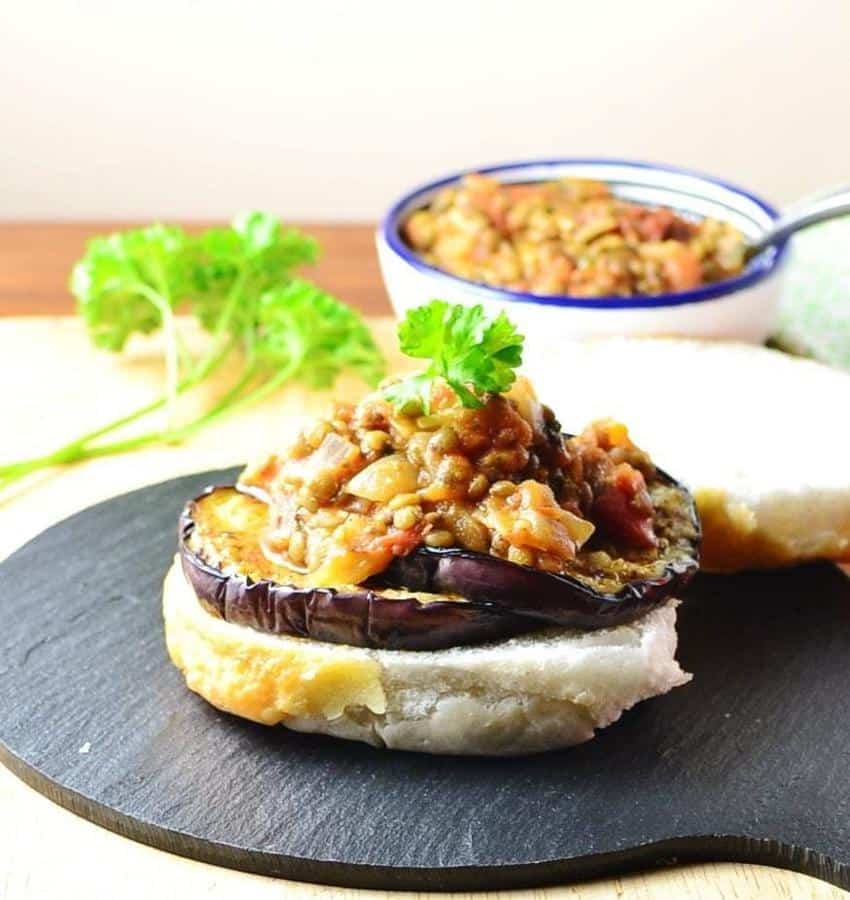 I know several people that aren't sure if they like eggplant or not and I think a lot is down to how it's prepared.
Rest assured, coupled with the lentils, this sandwich is nothing but a first-class recipe. Tried with different breads or even over rice or quinoa! Utterly delicious.
Artichoke Basil Lentils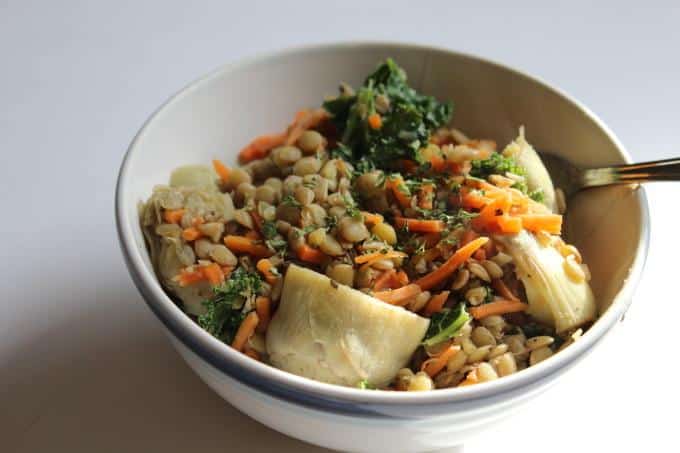 A lot of people aren't sure what to do with artichokes, if you're one of them, let this recipe introduce you.
If you have this for lunch it will keep you going for the rest of the day without a doubt.
he artichokes are made to perfection and I think the secret ingredients here is the splash of white wine vinegar. Easy to make so there's no excuse!
Easy Rigatoni with Lentil Bolognese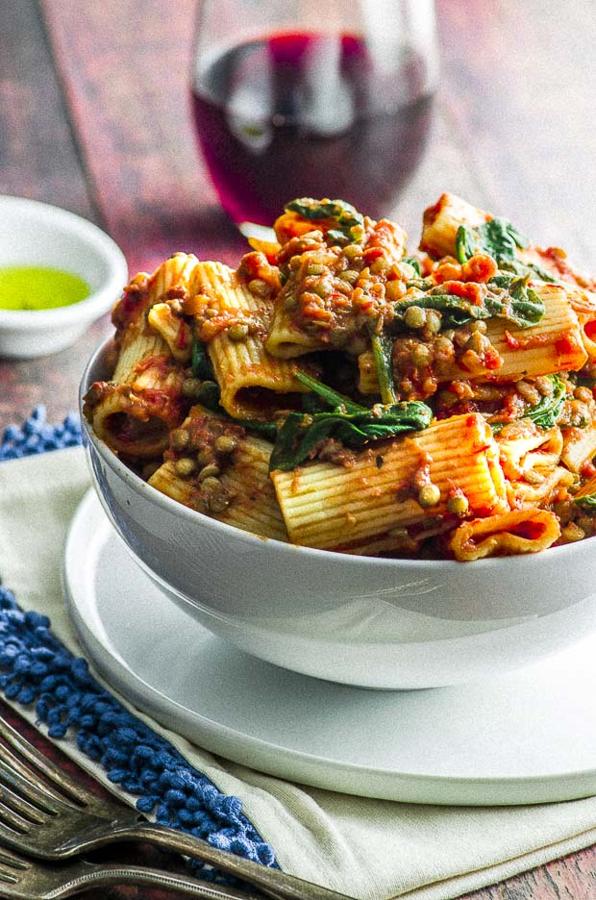 When recipes are called 'easy' it's sometimes used to pull you in. Well, in this case it's the truth and either way you need to be pulled in because it's so delicious!
Comfort food at its finest, because of the lentils in the sauce this is the definition of comfort food. Serve with your favorite crusty bread or good enough to eat on its own!
Green Lentil Shepherd's Pie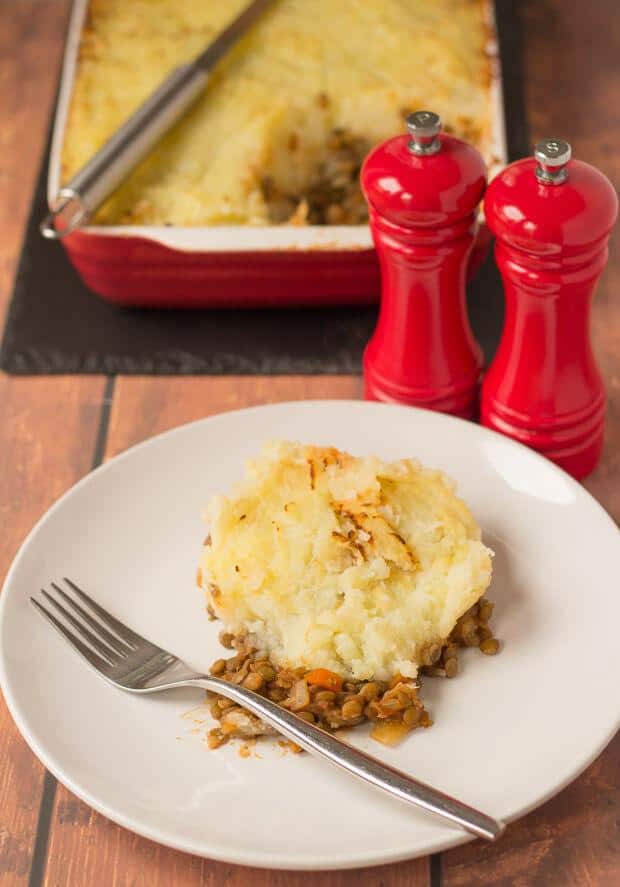 We don't feature any shepherd's pie (or indeed any recipe) unless we deem it good enough for you. This one certainly is to say the least!
The trick with a good shepherd's pie is not to have a collapse when you serve it on a plate. It must hold its form, and this does just that.
Structural integrity aside, if you're looking for comfort food that is full of flavor and easy to make, you've come to the right place!
Mint Lentil Falafels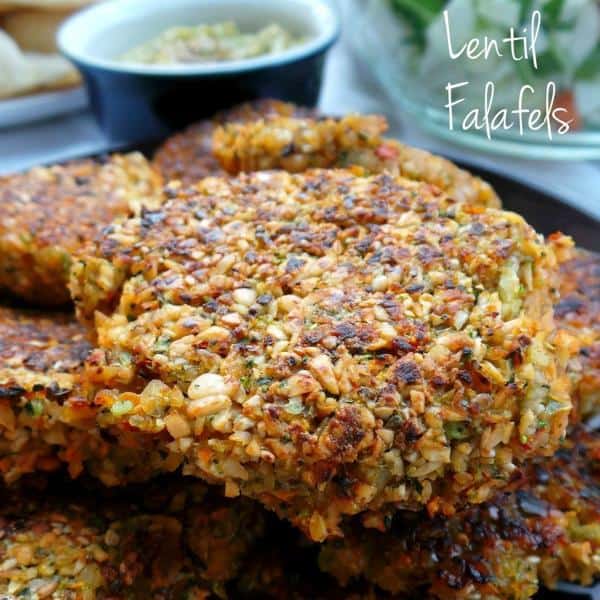 I'm always wary about falafel recipes as I would say most of the ones I've tried are a little dry. This recipe is beautifully moist and delicious.
When I tried this, I pressed them and made them into burgers, they were SO delicious.
The recipe is divided into two sections as you also get a tasty salad. Make them both and you won't be sorry!
Lentil Hummus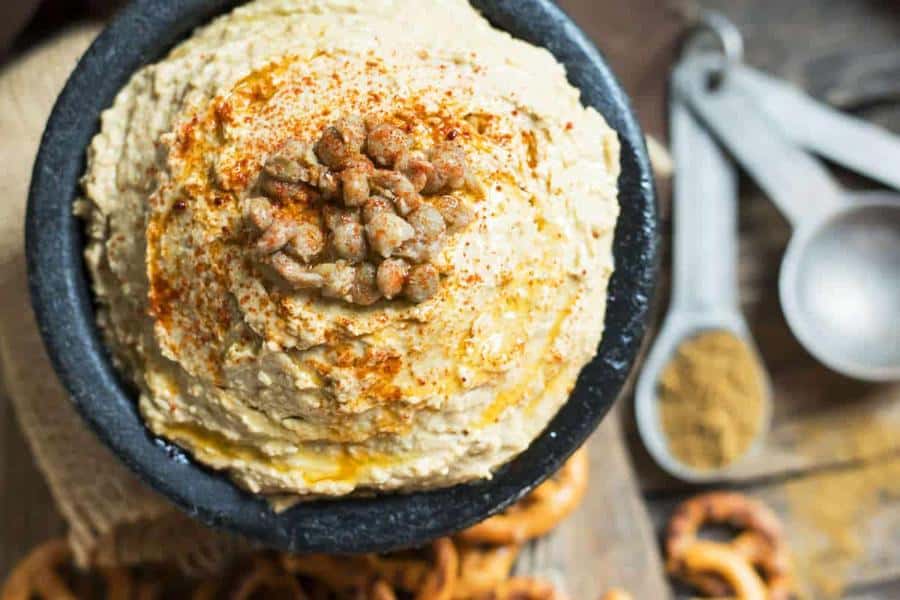 If you want hummus so bad because it's one of your favorites, and you're looking to try every variety going, you can't go wrong with this.
Lentils are not mixed with chickpeas in this dip, they are the replacement.
The texture is similar and you get a beautiful taste that is moist and incredibly moreish. You must try it!
Red Lentil Daal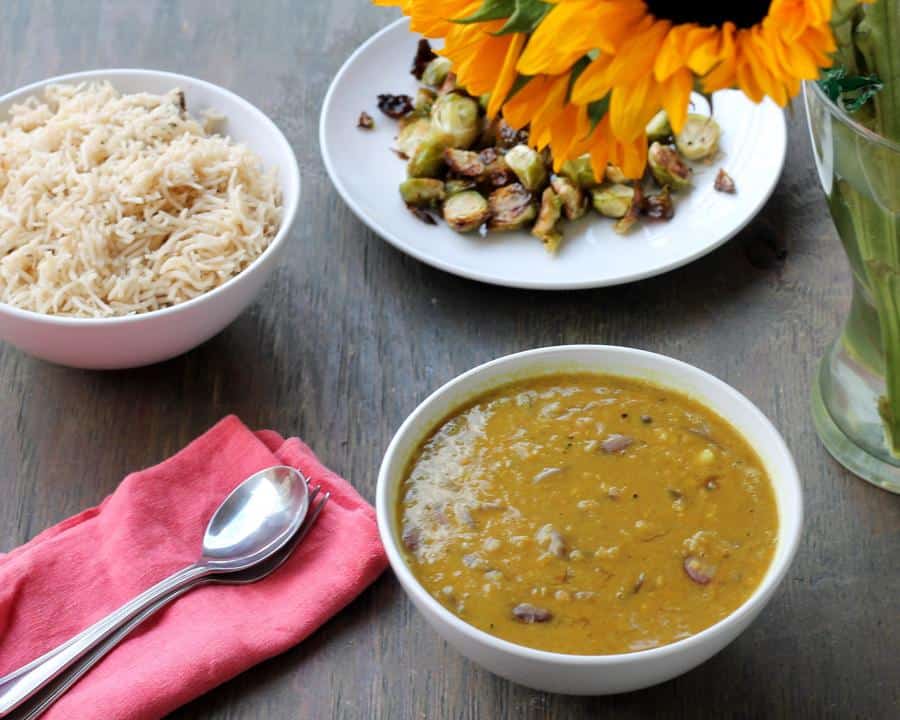 Okay, time to get serious. When it comes to Indian cuisine, I consider myself an expert!
This is so flavourful it's too good to have as a side dish, it has to be the main event! Serve with basmati rice and your favorite Indian flatbread for dipping!
Asparagus Lentil Salad with Hemp Seed Oil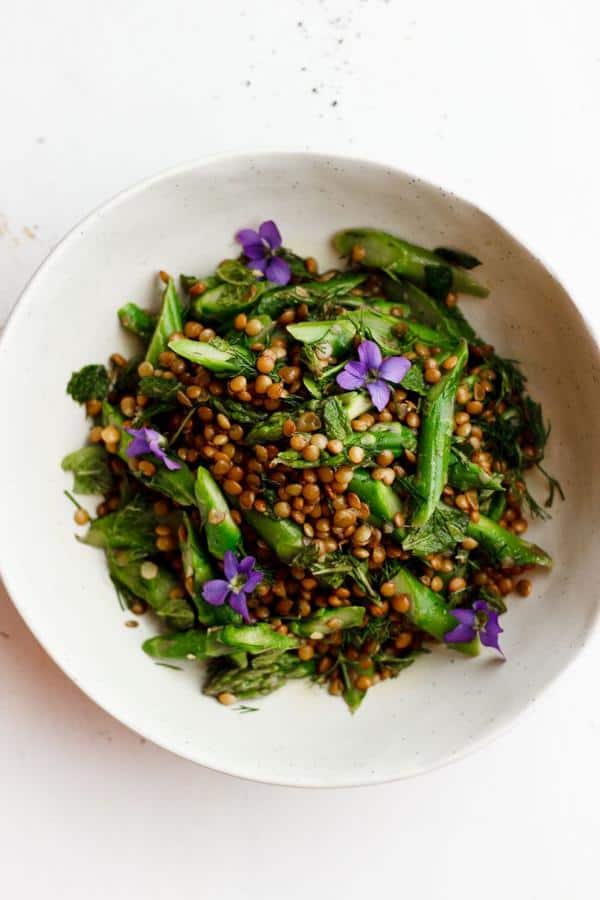 I'm guessing if you're reading this, you already are a big fan of lentils. Do you love asparagus as well? This dish was made for you.
This is one of those dishes that you can just eat and eat. It's super healthy and full of fine whole foods. I just adore it.
Anti-Inflammatory Lentil Soup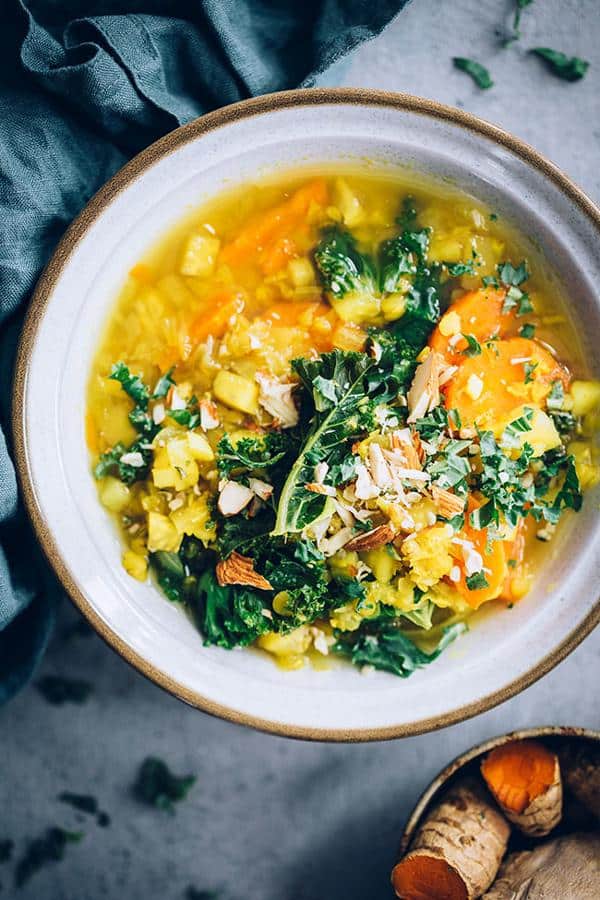 Whether you make this for health purposes or you just like the look of it, is really immaterial. It tastes that good it simply deserves to be eaten.
The anti-inflammatory aspect comes from the turmeric which is one of the ingredients.
The herbs and spices have been so well thought-out as together they make a wonderful taste.
Butternut Squash and Lentil Patties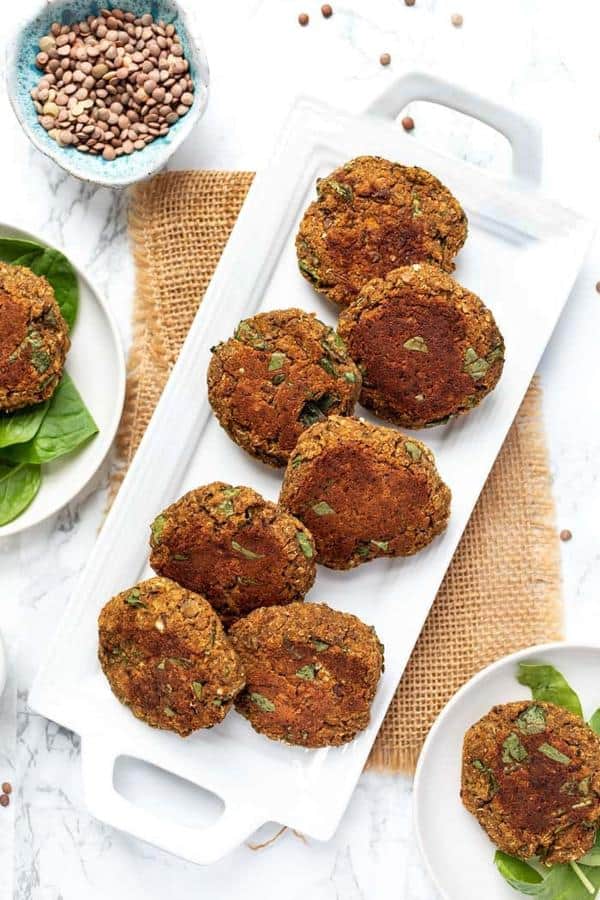 Whenever I see the word 'patties' I get excited as it's another reason to have a burger! This recipe does not disappoint.
The butternut squash adds an unmistakable moistness to these puppies. The nutritional yeast, garlic powder and smoked paprika (to name but a few) are present in every mouthful.
Serve with your favorite dip or go all out and get pickles, onions and sauces and of course, a burger bun!
Tabbouleh Style Lentil Radish Salad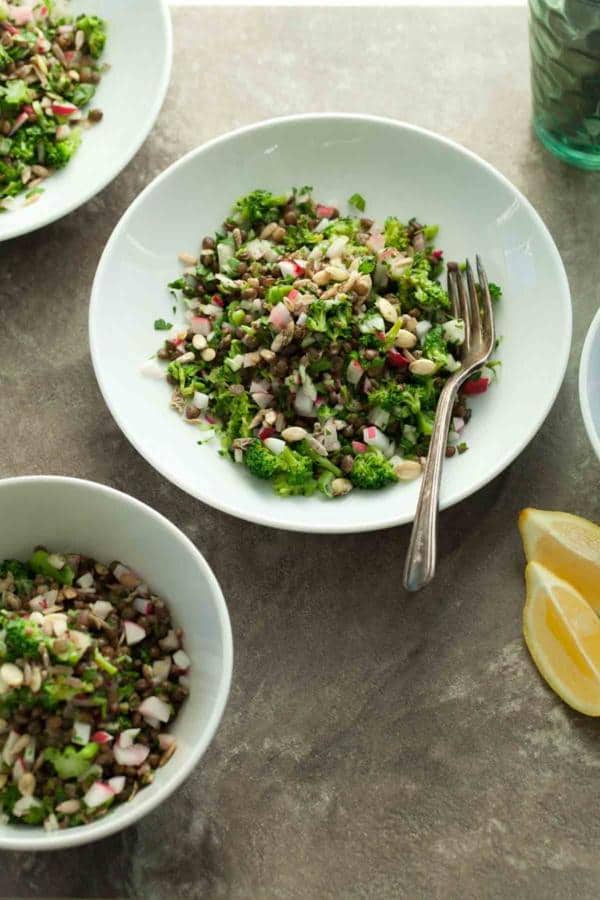 I just adore tabbouleh salads and having had so many in my time, I can vouch this recipe is way up there as one of the best.
Who said salads have to be boring? Have this for lunch and it will keep you going for the rest of the afternoon, and then some. Love all the different flavors and textures!
Lentil Loaf
This was a welcome addition to the roundup. Plant-based loafs are synonymous with nuts as the main ingredients and I know some people find this a bit heavy.
However, this dish removes those negatives as the entire loaf just has a few toasted walnuts for flavor.
Perfect for a Sunday lunch, you're looking at 30 minutes prep time and about 50 minutes in the oven. Perfect timing for you to get everyone ready to eat!
Roasted Garlic Lentil Dip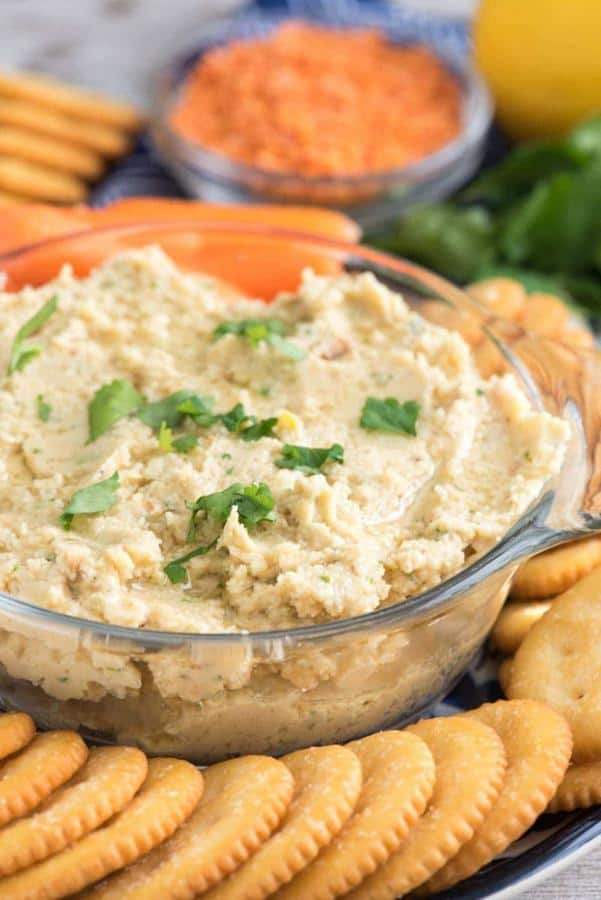 There's just something about roasted garlic that I love.
Impress your friends and family or simply treat yourself with this easy to make dip. Every mouthful is literally bursting with flavor!
Instant Pot Lentil and Mushroom Stew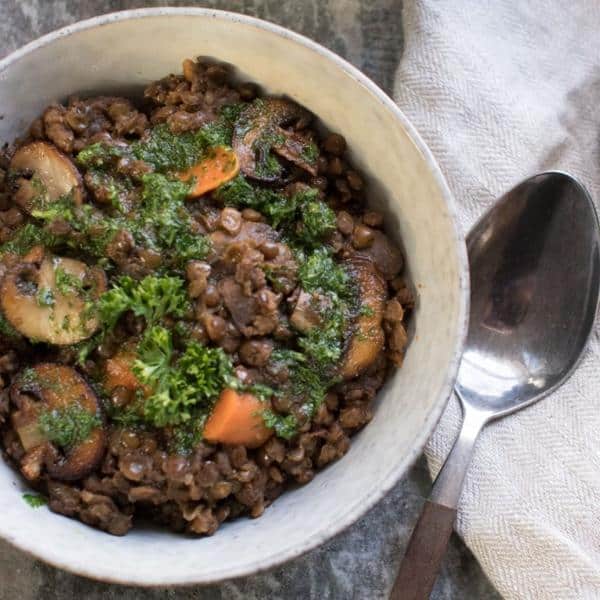 This stew is more than you think it is, it's infinitely better!
The ingredients are simple and yet each one has its place. You could probably throw in a couple of new potatoes in there as well if you are so inclined.
The point is, it's a versatile dish. But you don't need to think, just follow the recipe and eat!
Lentil Cakes with Zhoug Yogurt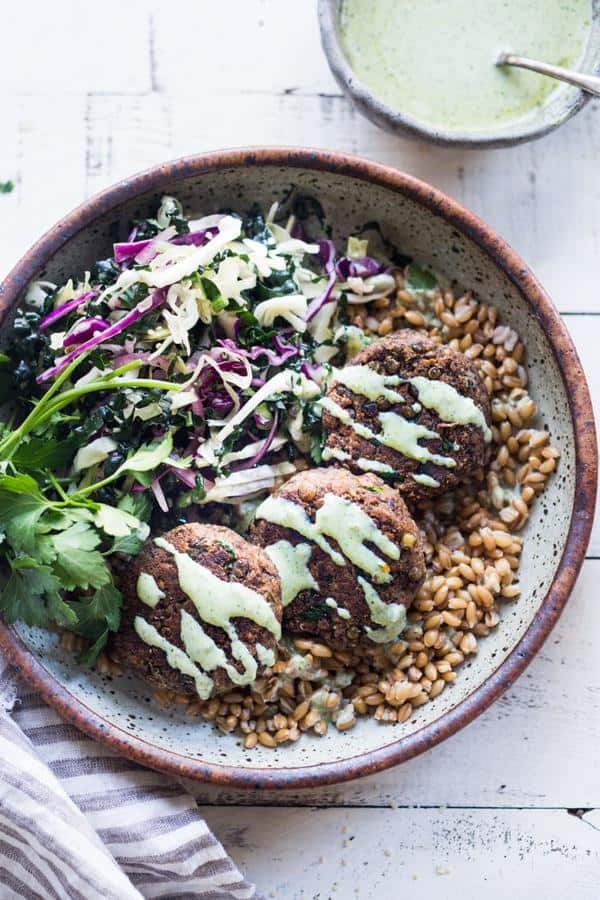 A real rustic dish and almost old-school somehow.
I love everything about this recipe, and I wish I could shake the author's hand, I really do.
It is unique, super healthy and something I'm going to be eating on a regular basis, and you should too!
Lentil Mushroom Curry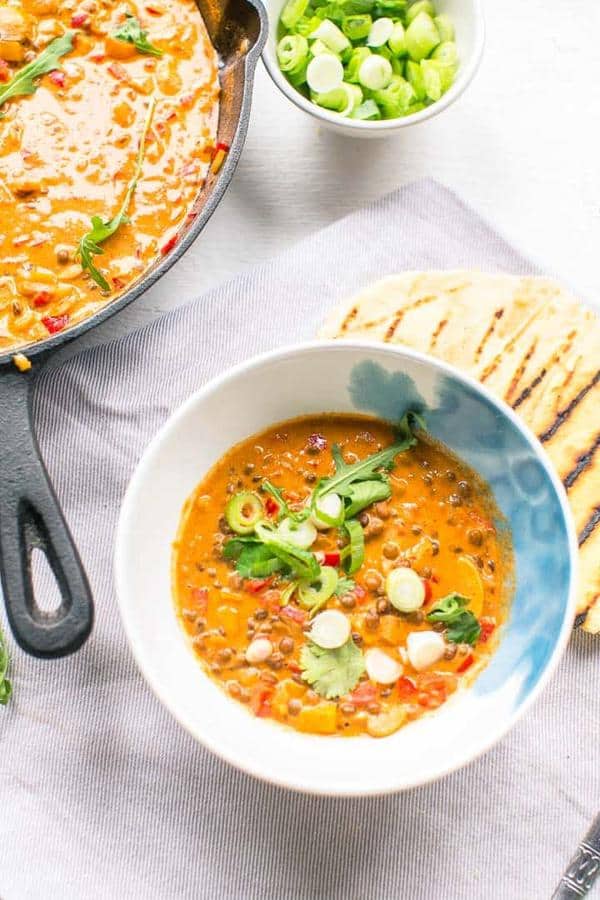 Regular readers will know curry is one of my favorite dishes.
The downside about curry recipes is sometimes you have a lot of ingredients, especially with the herbs and spices.
This recipe uses red curry paste along with ginger and garlic and literally a handful of ingredients to give you that authentic taste while at the same time giving you a super quick dish. Perfect!
Taquitos with Lentils, Squash, Arugula and Avocado Crema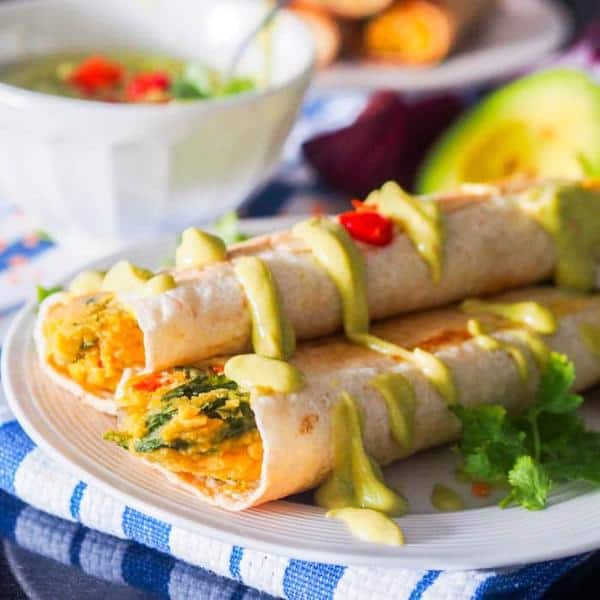 If you're looking for different ideas for Meatless Monday or you want a solid Mexican dish, you definitely should grab this recipe.
Although not immediately obvious, the list of ingredients is divided in two; the latter being for the sauce which is so divine I will make it as a salad dressing and will probably pour it over everything else I eat!
Slow Cooker Lentil Curry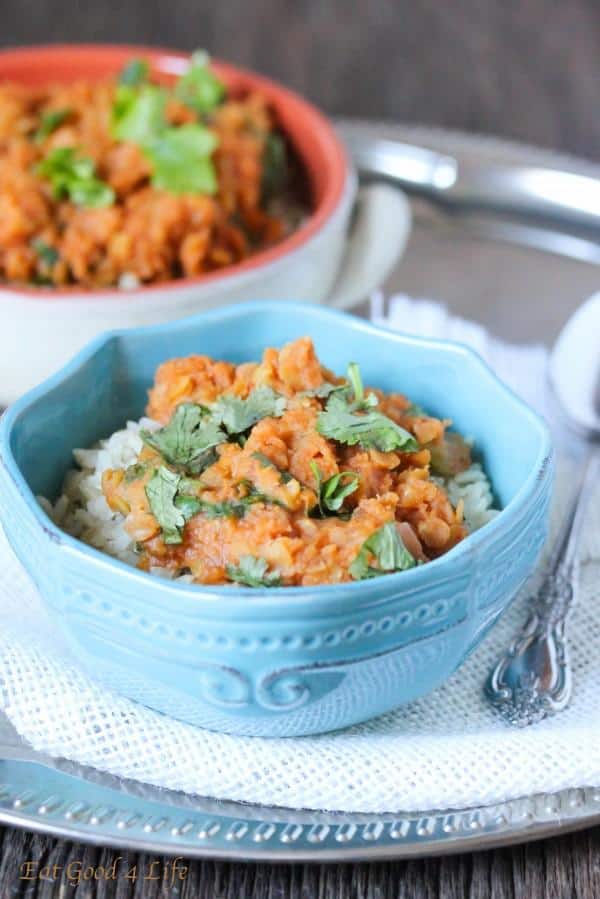 If you don't have a slow cooker, you should definitely look at one because they allow you to make tasty meals while you're busy getting on with the rest of your life.
I'm a big advocate of home cooking, we need to get away from processed foods. This dish really has everything, flavor, simplicity and super healthy. As well as being plant-based, it's gluten-free as well!
Lentil Shawarma Pitas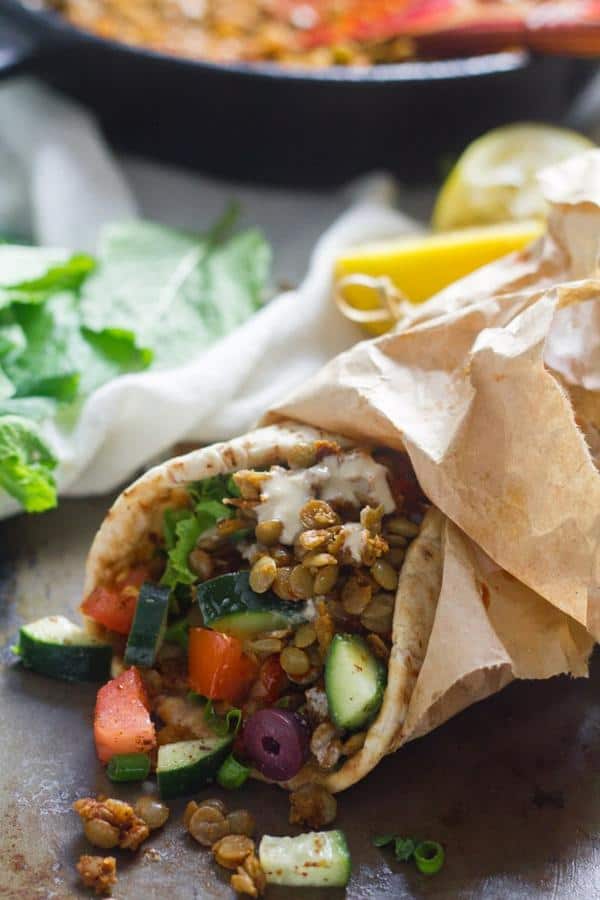 No matter what the time of year, everybody loves a stuffed pitta!
The recipe is divided into two sections, the main dish and the salad. Amazing herbs and spices yield an absolute stunning flavor.
Throw in the salad too and you have the best portable meal. Pitta, a wrap, or simply on a plate, this has to eaten!
Lentil, Kale and Salsa Verde Enchiladas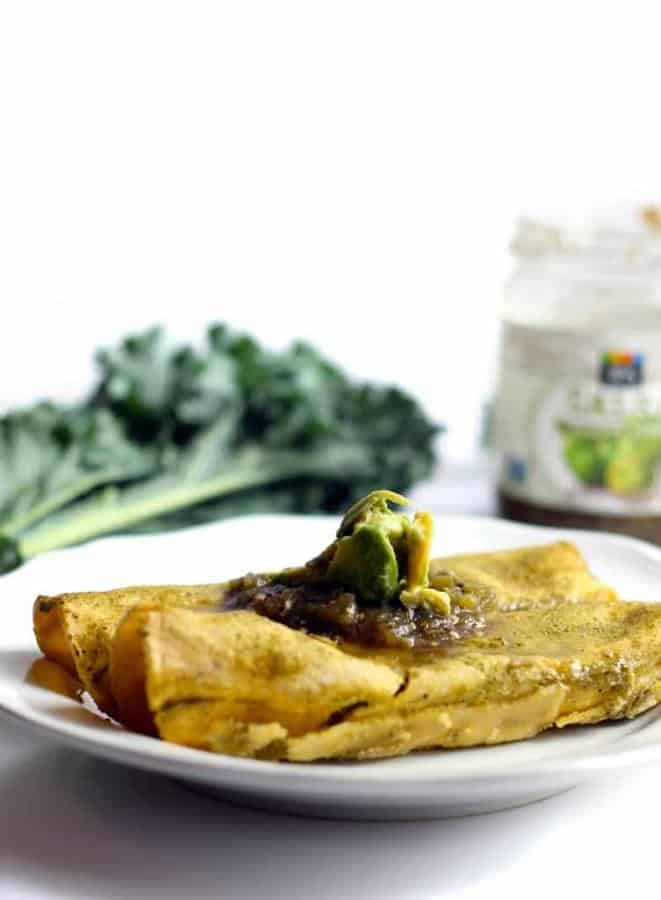 What a fantastic twist on one of my favorite Mexican dishes.
I think it's fair to say this is one of the easiest and quickest home-made enchilada recipes I've seen.
Remember, you're making everything from scratch and yet it's only about a 30 minute prep time and the same for cooking. Fantastic!
Lentil Loaf Sandwich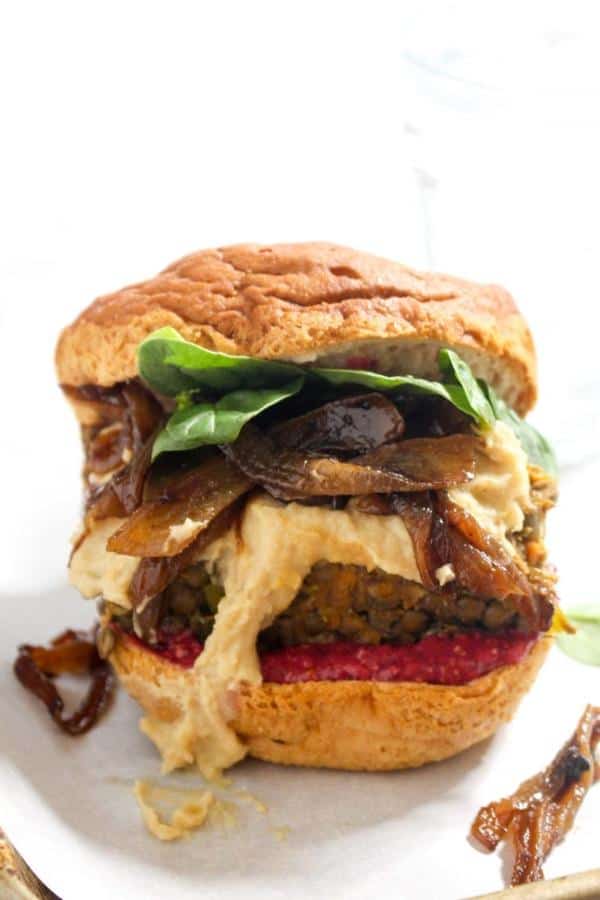 This dish is naturally gluten-free. Is it healthy as well? You bet!
I love sandwiches so was excited to try this. I want to say there is so much to this dish but on the other hand, I don't want to sound like it takes a long time to make, the opposite is true. So simple and most of all, so delicious!
Green Lentil Tabbouleh Salad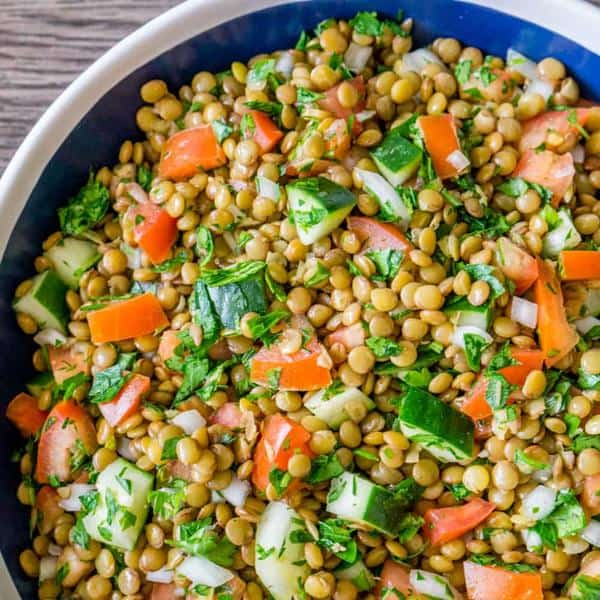 A fantastic tabbouleh recipe loaded with colors, flavors and textures.
I love recipes that are perfect on their own, but also versatile enough for you to use up any leftovers without changing the essence of the dish and that's what we have here. Perfect for every season!
Yellow Coconut Curry Red Lentil Soup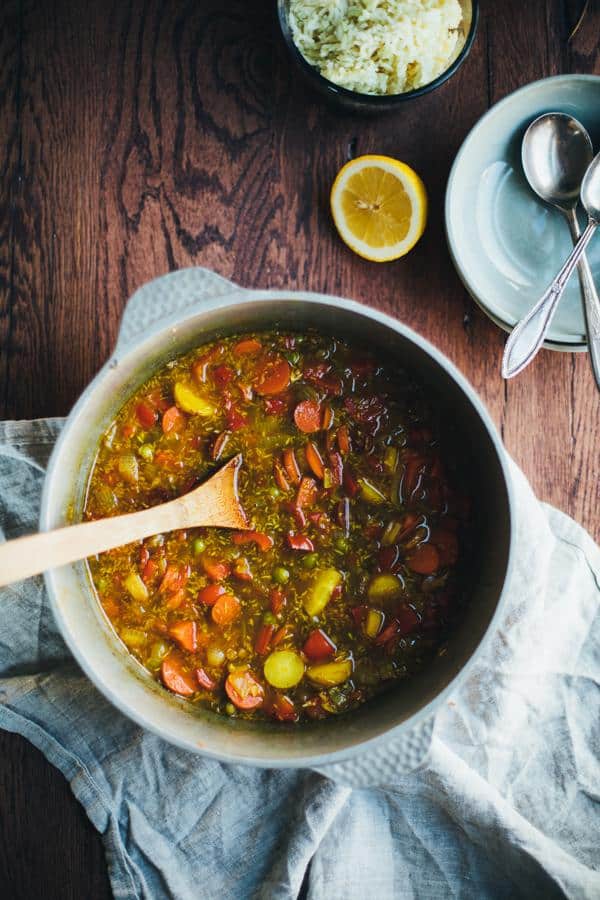 Recipes you can make in one pot are my favorite and this is what we have here!
Throw everything in, as directed in the instructions, and cook for about 20 minutes, that's it, literally! Serve over rice or quinoa for the win!
Wrapping Up
Let's put lentils back on the table!
As we can see from this roundup, they can be cooked in a variety of ways, come in different colors and add heartiness to every meal.
From wraps, to patties and even curries, everything you could imagine is here.
If you have a recipe you'd like us to feature, drop us a line!