Having said this, we believe life should be fun right? So we scoured the online world to find the very best allergy-free recipes for you and your family.
We made ourselves an exhaustive list of ingredients to avoid so I can confidently say this recipe roundup took the most work to put together, with the sole purpose of saving you time and effort.
Despite checking everything we could to make this useful to you, we know you are your best expert, so we recommend double-checking all the ingredients just to be sure it meets your needs.
One of our most popular roundups,  best vegan recipes, also contains many allergy-friendly dishes so check that out, too!
It's all here, breakfasts, dinners, soups, snacks, and even some Special Picks!
For now, why not bookmark this page, you'll come back to it again and again!
Allergy-Friendly Vegan Breakfast Recipes
Mango Overnight Oats with Turmeric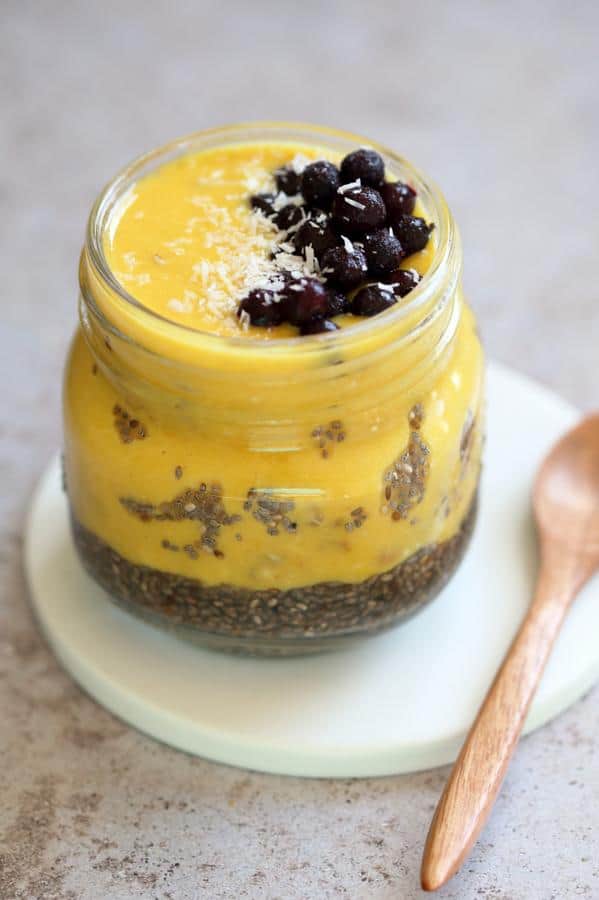 This isn't one of those quick recipes with two ingredients.
Take your breakfast to the next level with this fancy and super healthy recipe. Vanilla, mango and Chia seeds are some of the ingredients that'll guarantee you a yummy treat!
Hash Brown Omelet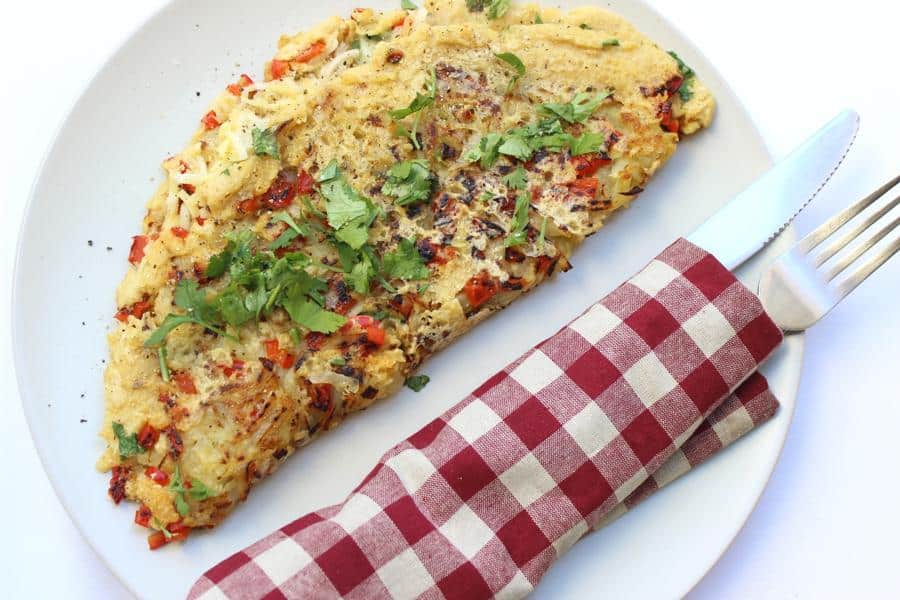 Wait, what? Is this a hash brown or an omelet? It's both!
Made with chick pea flour and potato as the main ingredients, this puppy is full of flavor but also versatile enough for you to change it up if you want. How will you make yours?
Strawberry Shortcake Poppyseed Parfait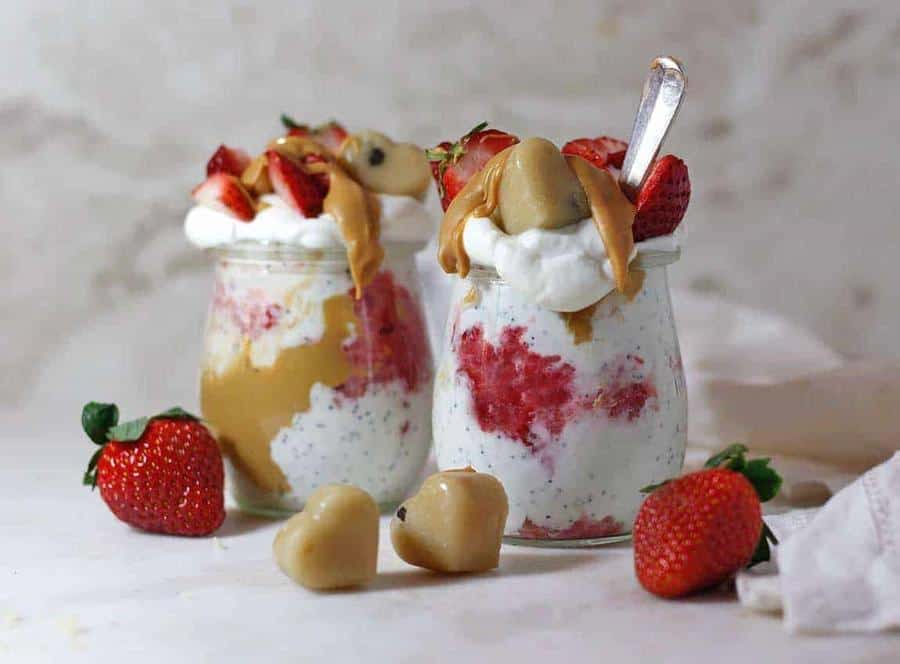 Need a special treat? Doesn't have to be for breakfast, things as high quality as this are good, well, anytime!
With just a handful of ingredients you can make this restaurant quality parfait in no time. Your friends will ask you where you bought them. What will you say?
Oven Roasted Breakfast Potatoes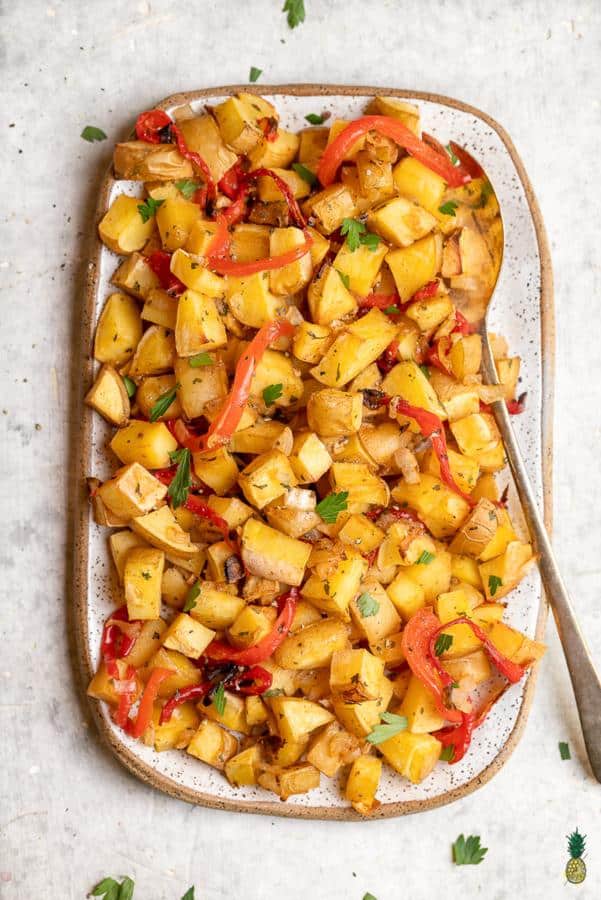 Potatoes are one of my favorite breakfast foods. This recipe is now at the top of my list!
Whether you have a few potatoes that need eating or whether you bought them especially, this recipe will not disappoint. Satisfying enough to keep you going for hours and hours. Love it!
Rhubarb Apple Amaranth Porridge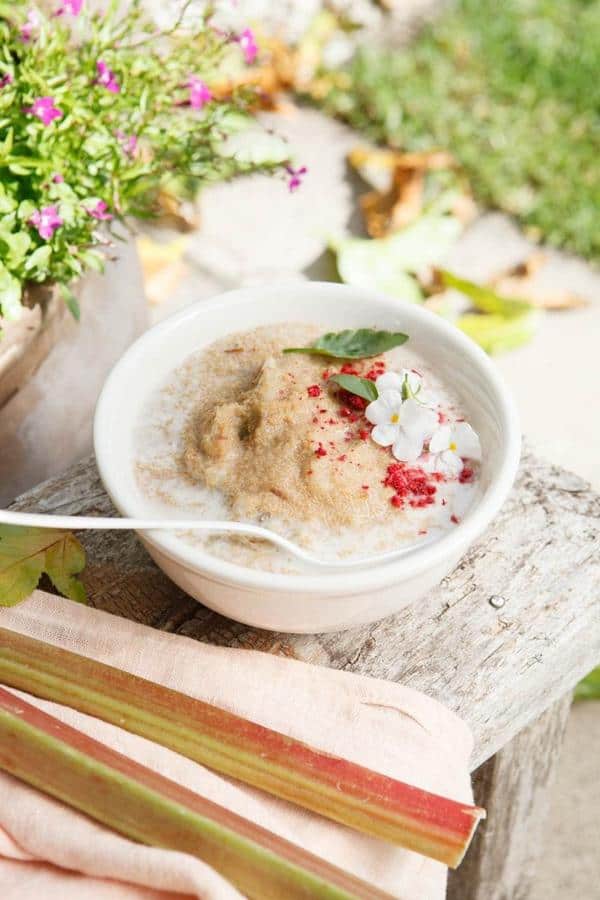 Porridge always used to seem uninspiring to me but there are so many twists nowadays, and I think we found the best one.
You're looking at a prep time of just two minutes. With ingredients such as apple, coconut and ginger, it's difficult to go wrong. Drizzle with maple syrup or your favorite fruits. Or both!
Banana Cream Pie Smoothie Bowl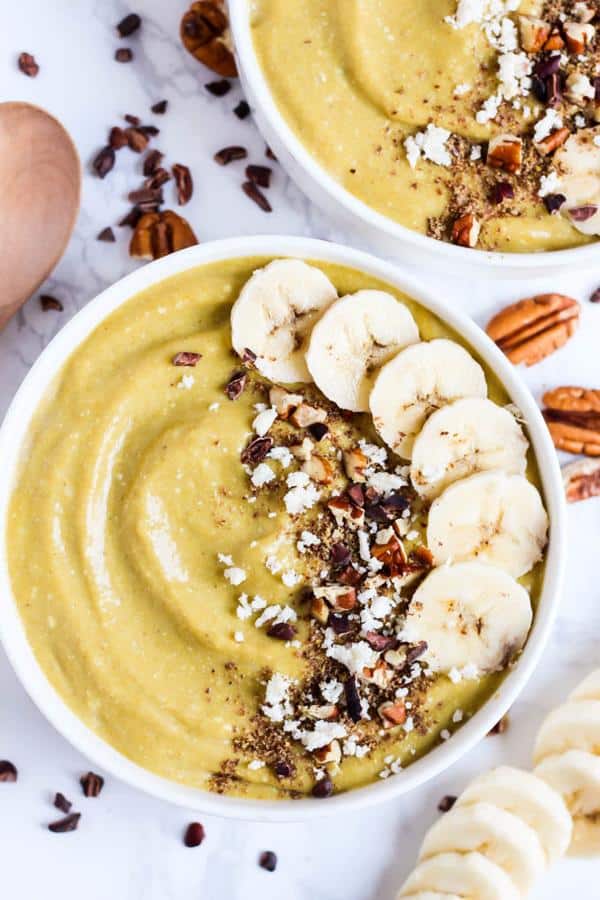 This breakfast is like a desert! Just blend of all the ingredients together and serve with your favorite toppings.
Do note, one of ingredients is a brand-named banana protein powder. If you're unable to source this, just use something equivalent and get creative. The other ingredients guarantee this to be a first-class recipe.
Cinnamon Rawnola with Chia Pudding Parfait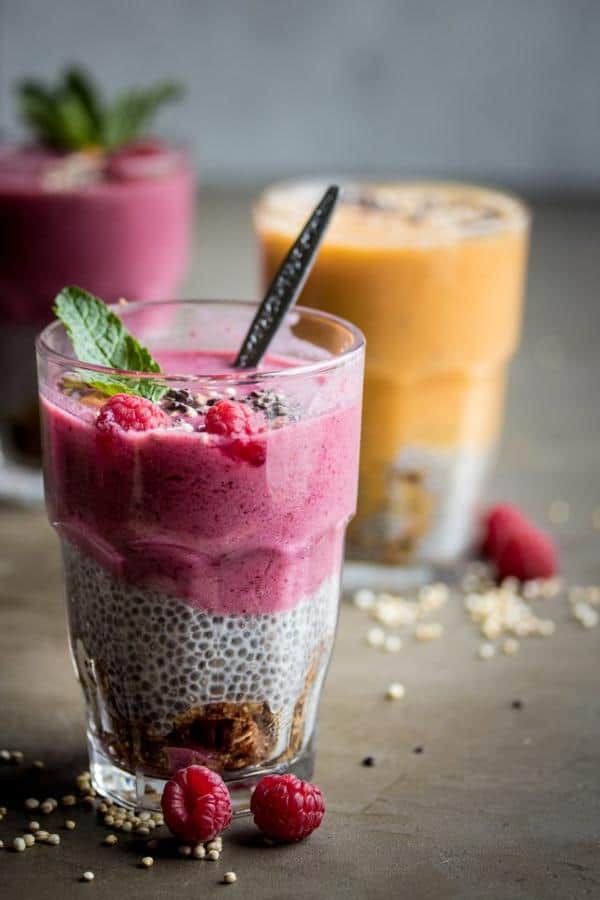 This recipe is super quick and if you're looking for something healthy, this is it.
Such a creative pudding! The ingredients are divided into three sections, you won't have any problems sourcing anything here. Check it out!
Bubble and Squeak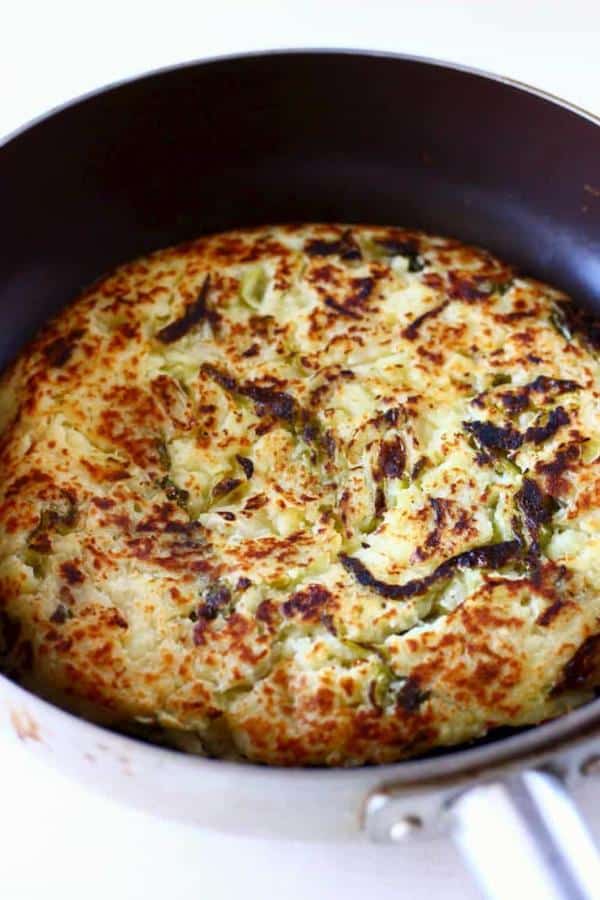 For those of you that don't know, this is a very classic British recipe. It's made with leftover mash potato and vegetables.
The name comes from different noises that come from the pan during the cooking process! This is extremely versatile so use your imagination. Serve with ketchup or baked beans!
Allergy-Friendly Vegan Cream & Sauce Recipes
Easy Vegan Whipped Cream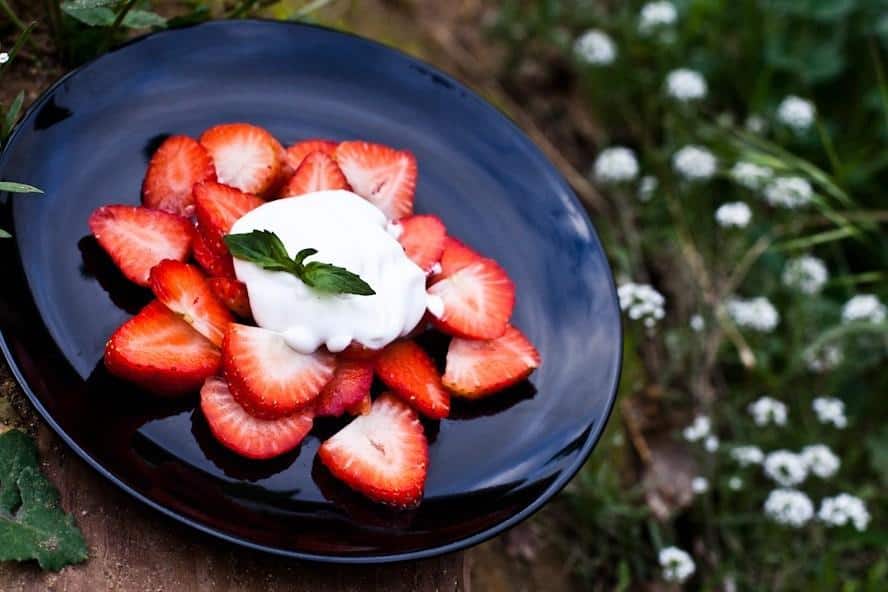 People often look for ways to create their old favorite ingredients or recipes they can veganize when they switch to a plant-based lifestyle. I heard so many people ask, what about dairy-free whipped cream?
Here's your answer! You need coconut cream and just three other ingredients to make a little piece of heaven that tastes better than anything you've ever tried before!
Protein-Packed Marinara Sauce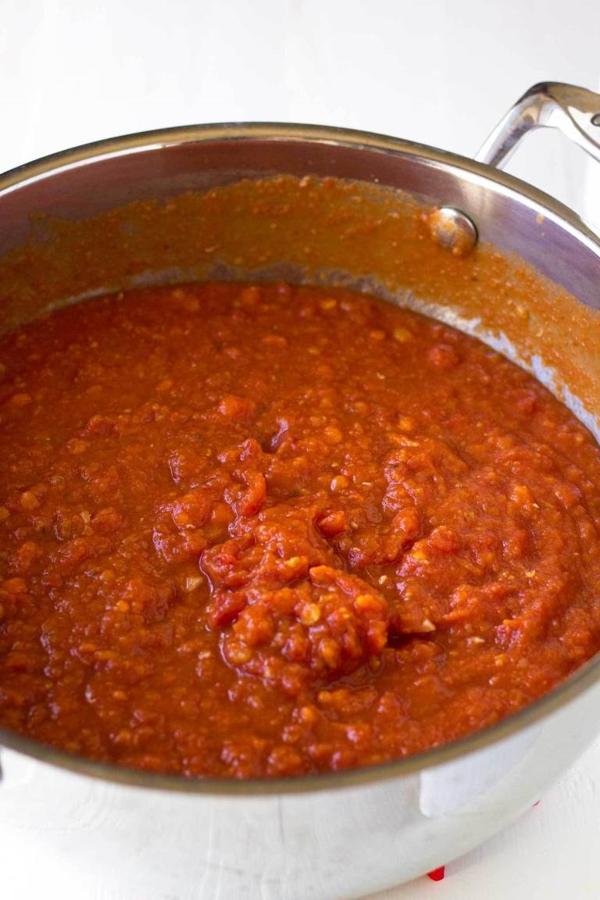 A great twist on a tasty staple. The base of the recipe is tomato, of course, but the secret boost lies in the sweet potatoes and lentils. It may take a bit of preparation to get the potatoes and lentils to the right consistency, but it's worth it.
This recipe is perfect for batch cooking. Make a few batches at a time and freeze them for future recipes. You'll be looking for ways to use this sauce. Think outside your favorite pasta as it also makes a great dip for snacks, on bread and for pizza. Yum!
Sweet N' Tangy Mango Salad Dressing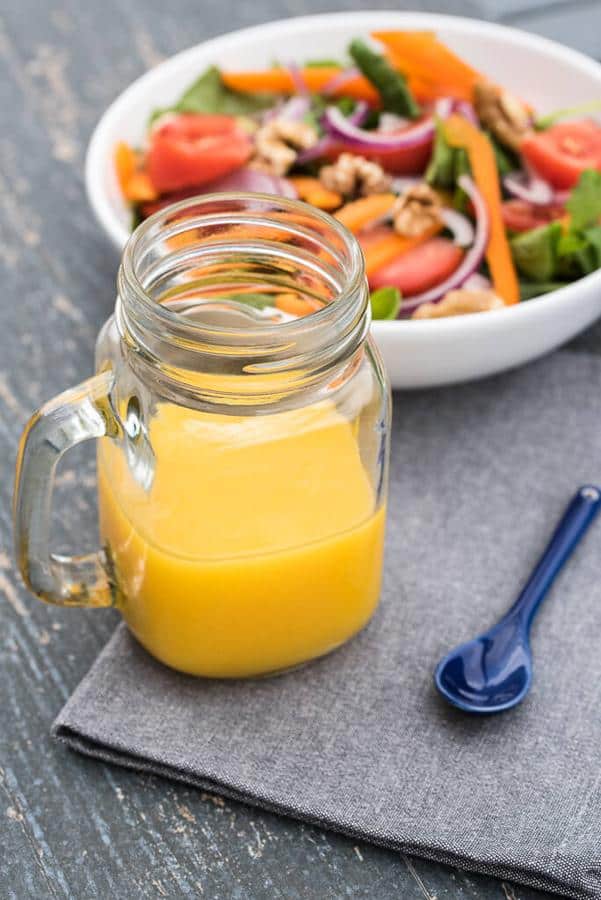 So, you're on a health kick, you want to load up on salads and don't want oil in the dressing. Check this out.
You still get your favorite classic dressing ingredients such as balsamic vinegar and lemon juice. Add the rest and you end up with a beautiful dressing you'll make again and again.
Maple Cinnamon Cranberry Pear Sauce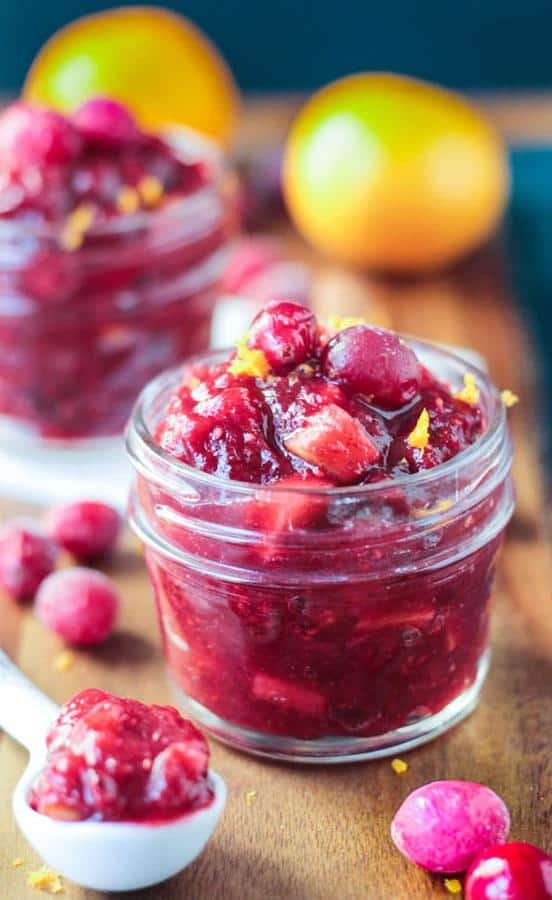 One of the first things I did when I first went vegan was to check out ingredients that I used to eat. Gelatin is often used in sauces and puddings.
If you don't already know what it is, look it up. Horrible in more ways than one.
This sauce is tangy and sweet at the same time. The ingredients are nothing but whole foods.
Perfect for plant-based burgers and anything else you can think of. It'll go great in a sandwich with some veggie deli slices!
Garden Vegetable Cream Cheese
I've seen a lot of plant-based cream cheese recipes. This is one of the best and I'm not just saying that.
Grab your favorite vegan cream cheese or there's a link in the recipe on how to make your own.
What makes this one special is the fresh veggies such as pepper, onion, carrot and even dill to name but a few. Serve with your favorite crackers or take my advice, make a sandwich out of it!
Date Paste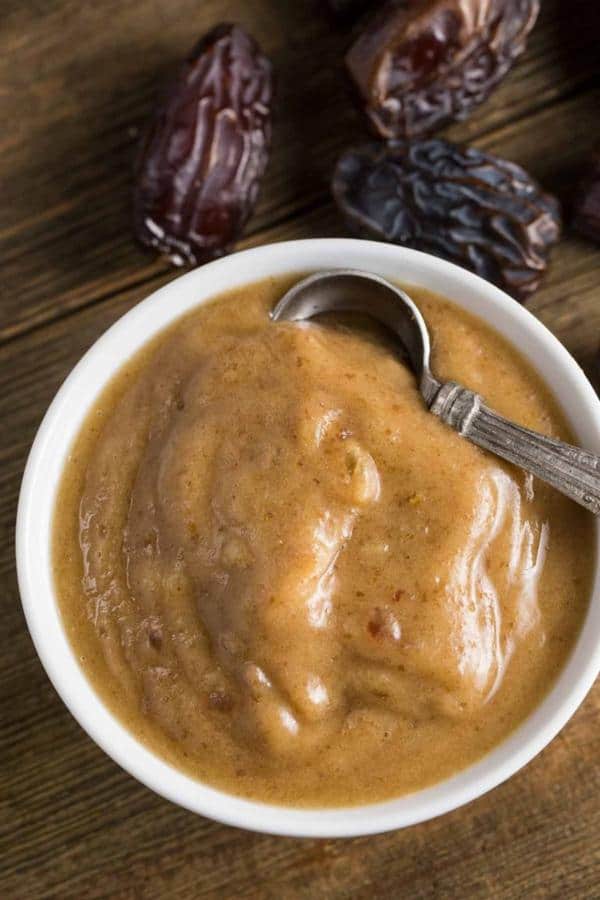 If you're looking for nature's sweetener, this is it.
This paste can be used on anything, porridge, in smoothies, on waffles and anything else you can think of. Blend the two ingredients and you're good to go.
Once prepared, this stores well in an airtight container in the fridge for up to a week.
Gingerbread Infused Caramel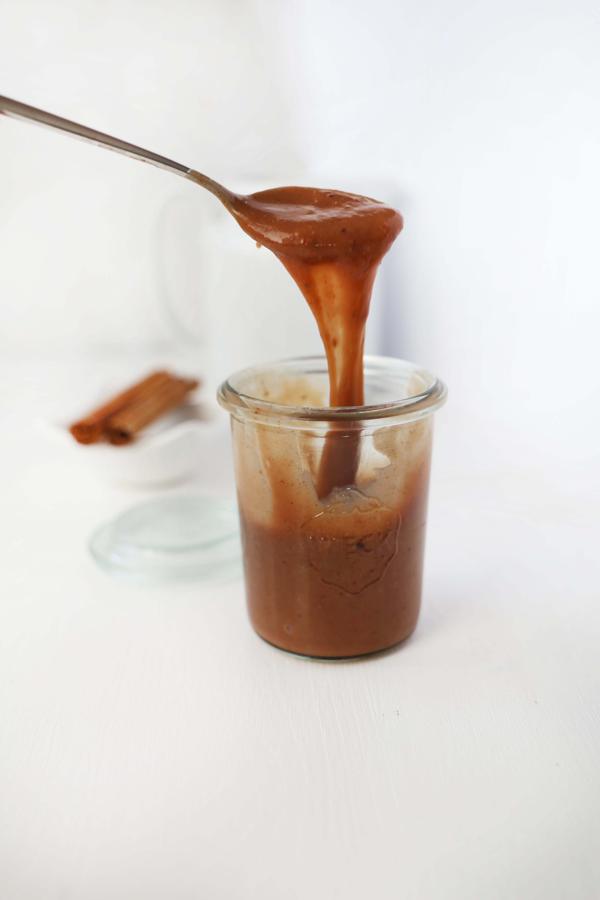 Dairy-free caramel? You bet!
Made with coconut, this sauce is beyond words. Thick, creamy and bursting with flavor. Once made allow to cool and refrigerate where it will thicken.
Paruppu Thogayal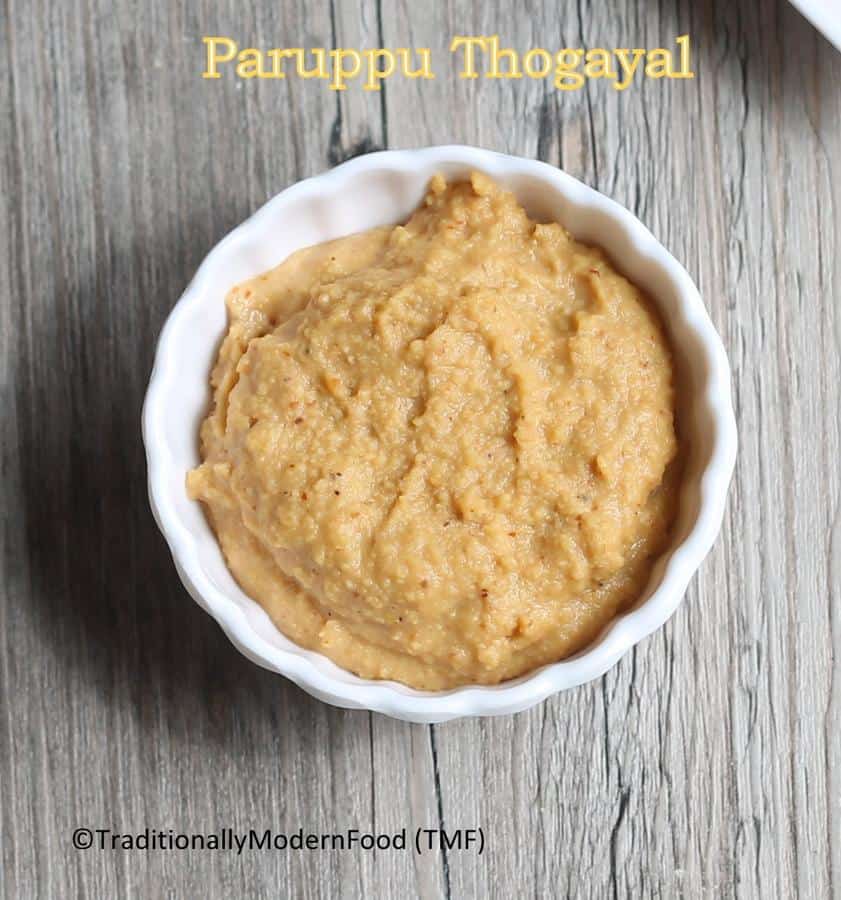 What is this dish with a strange name you may ask? This recipe is traditional to South India and is said to be good for digestion.
The author of the recipe has created a quick video to show you how to make it. When you want to try something different, this is it!
Allergy-Friendly Vegan Dessert Recipes
Pumpkin Spice Air Fryer Baked Apples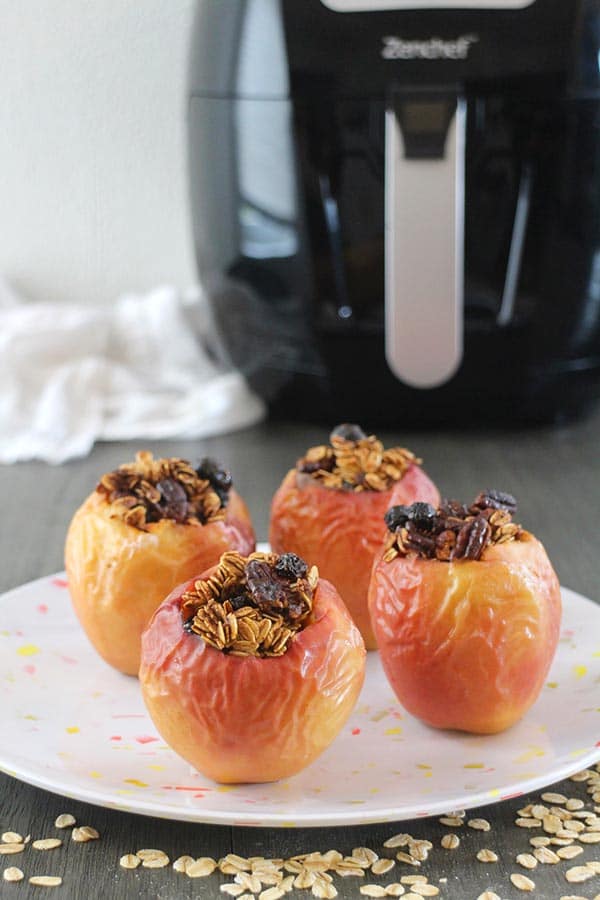 If you have an air fryer, look no further!
These baked apples are sweet and spicy and come together so quickly. Perfect for the holidays or for when it's time to give yourself a treat. Truly delicious!
Raspberry Ripple Ice Cream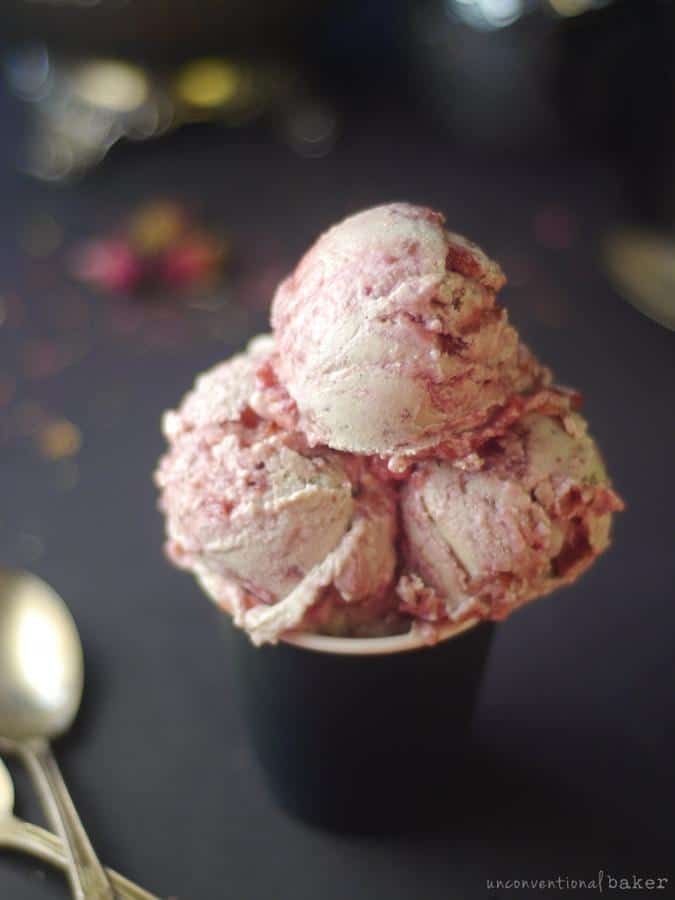 You can never have enough good dairy-free ice cream recipes. This isn't just good, it's one of the best.
Made with coconut cream, cashews and just three other ingredients (not including the raspberry jam!) Tastes better than anything you've ever tried before.
Coconut-Lime Popsicles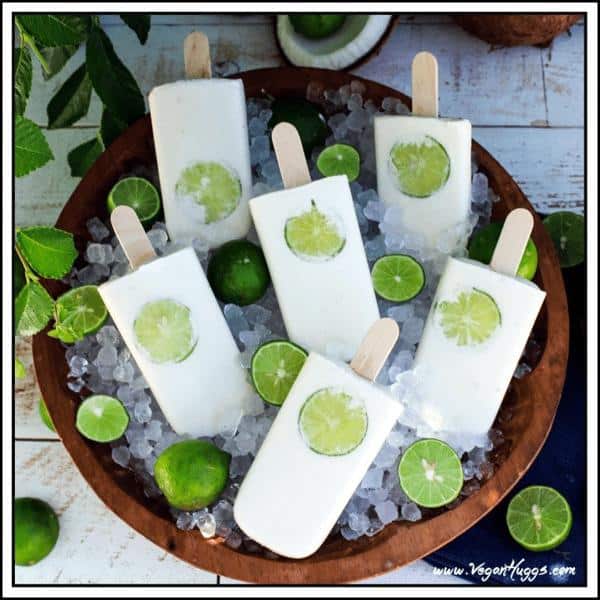 Popsicles are great, especially in the summer. This recipe contains coconut milk so you're looking at epic, not just great!
Just five ingredients is all you need. No weird preservatives or anything. Blend everything together and pour into your molds, freeze and eat!
Coconut, Pomegranate and Lime Kanten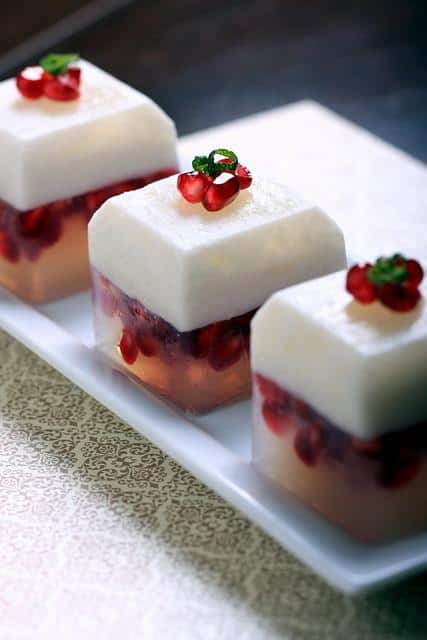 If you want a desert that will guarantee to impress, look no further.
These are so easy to make and look like they have been made by a top chef. Well, it's true. They have and that chef is you!
Ruby Red Grape Ice Pops with Whole Fruits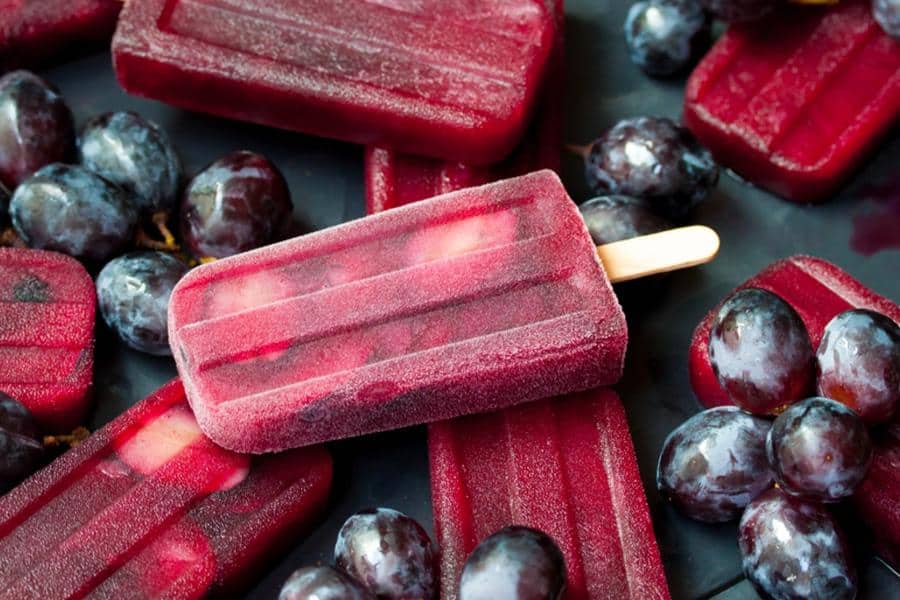 If you want the best looking and tasting popsicles, check this out.
They've been telling us for years that red grapes are good for us. Load up and enjoy summer with these beauties!
Raw Chocolate Avocado Pudding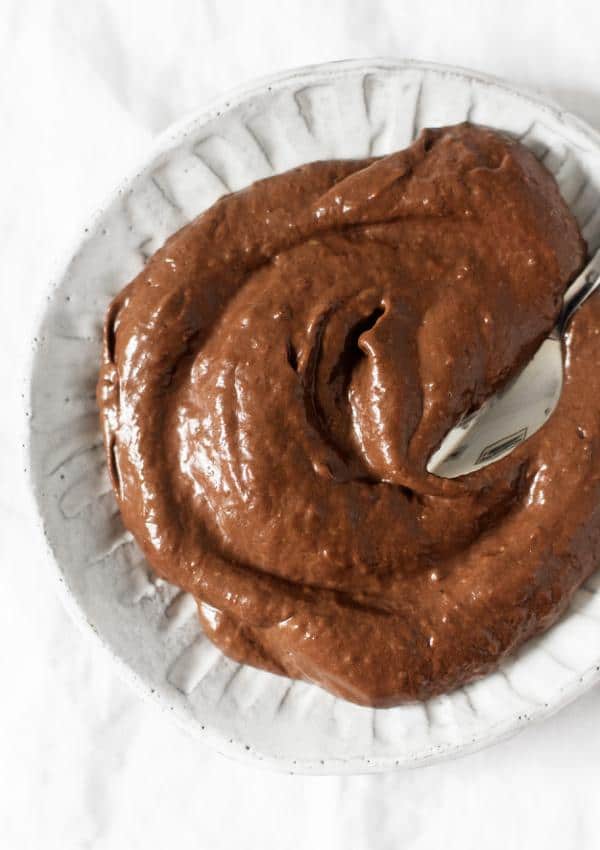 If you've never heard of using avocado in a desert, you need to trust me on this.
Being a raw recipe, this is also super healthy, that's right! Easy to make and even easier to eat believe me!
Raspberry Chia Pudding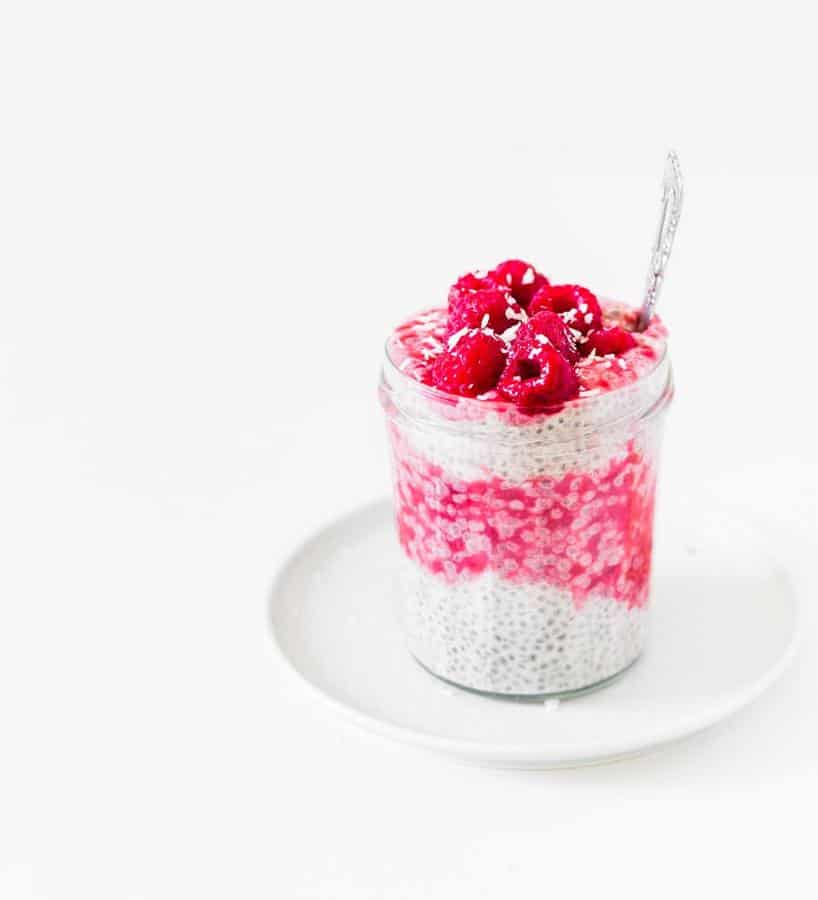 Chia seeds have natural properties that lend themselves well for puddings.
If you love raspberries you simply must make this! The creaminess comes from the coconut milk and if you prefer, you can swap the raspberries for anything else. What will it be? Let us know!
Roasted Balsamic Strawberries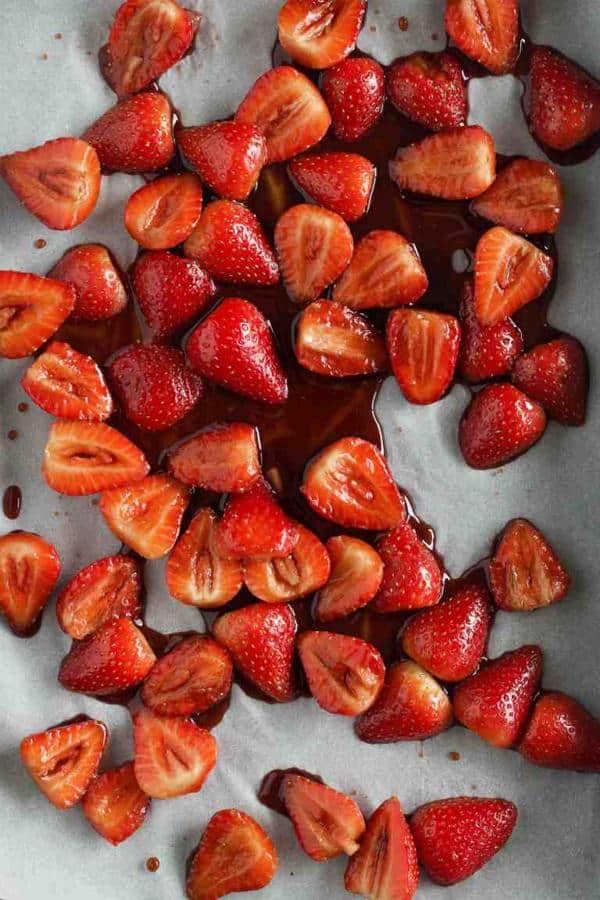 Wait a minute, isn't balsamic vinegar used for salad dressings?
Whether it's for your family, or you want to impress someone with a desert they've never had before, this is a guaranteed hit.
Just four ingredients and another is all you need! Serve with your favorite dairy-free ice cream or coconut yogurt. You're going to love it!
Allergy-Friendly Vegan Dinner Recipes
Braised Tandoori Cauliflower with Spinach Rice & Cilantro-Mint Chutney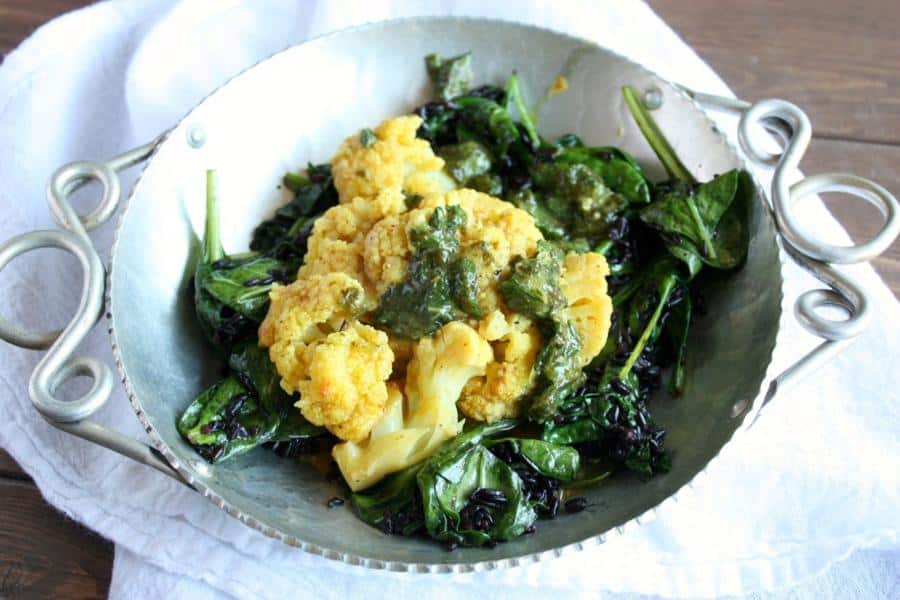 Indian food? I'm in!
Ordinarily, this recipe would be considered a side dish. However, it's so tasty, serve with rice to make a fantastic main meal. Super healthy and super delicious.
White Bean Stew with Winter Squash and Kale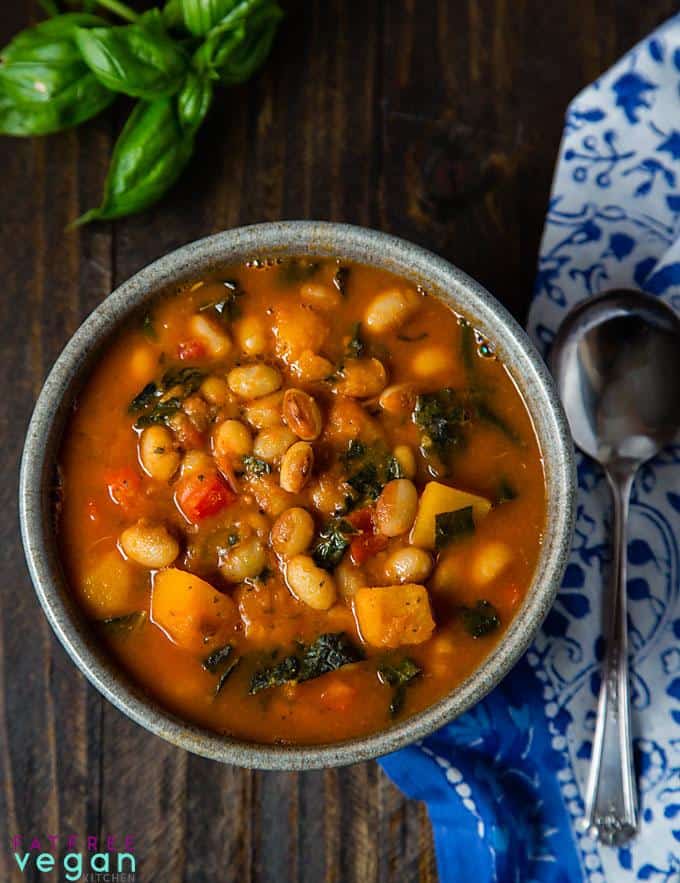 There's nothing quite like a stew on those chilly days.
This hearty meal is one of those satisfying wonders you'll be making again and again. On its own it's perfect, otherwise get your allergy-friendly bread and dip in!
Mango Coconut Quinoa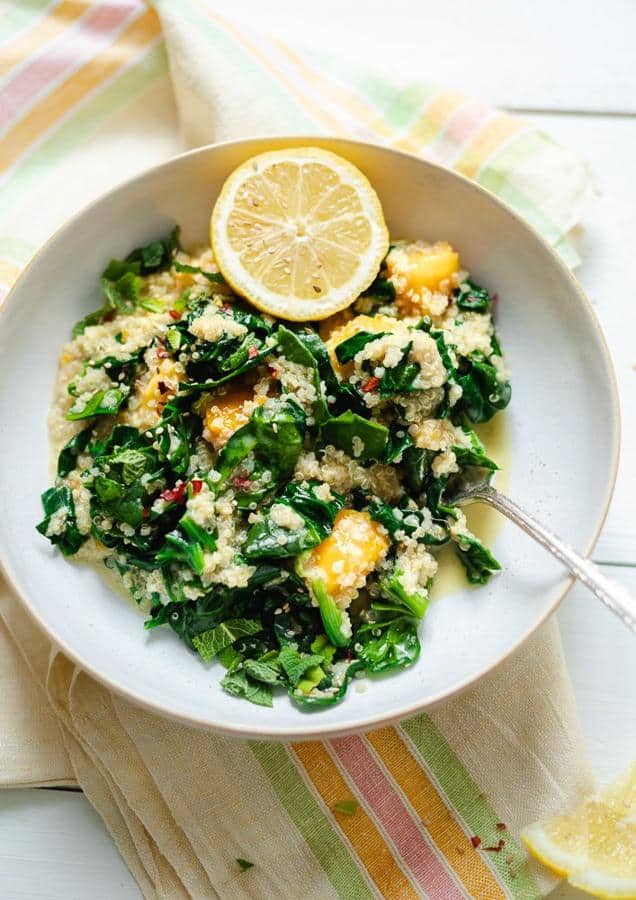 You've had quinoa before, right? If you haven't, this is the perfect place to start.
Both sweet because of the mango, and a little savory with the lemon, this beautiful recipe will soon become a hit. Made with coconut milk and just a handful of wonderful ingredients, it's simply a real treat.
The All Time Family Favourite Chili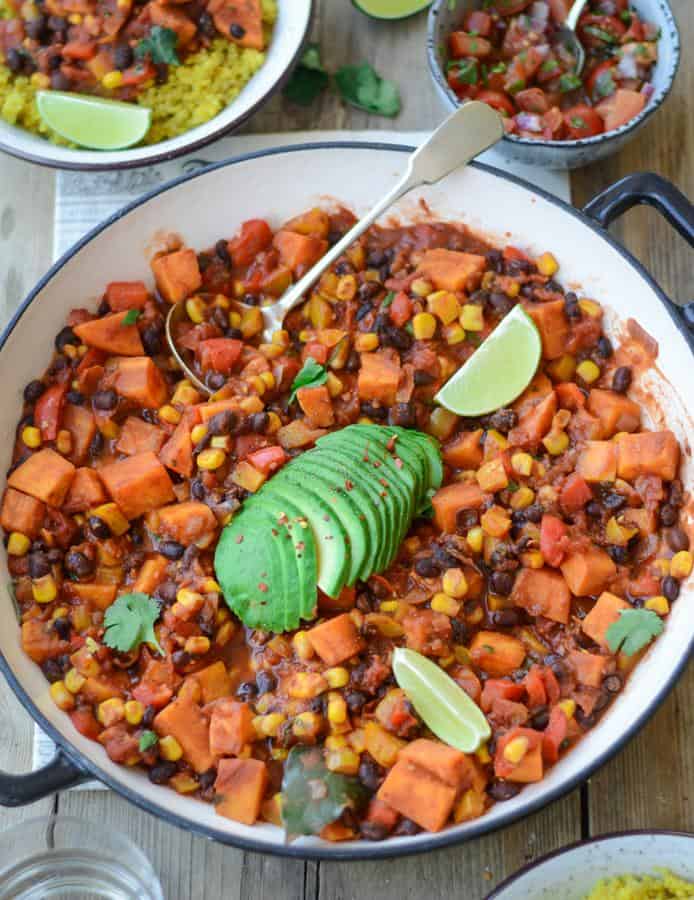 I know a lot of people who claim their chili recipe is world-famous! Well, this recipe here certainly should be.
Filled with flavor and different textures it's good enough to have on its own or perfect with rice or quinoa.
Easy Crock Pot Chili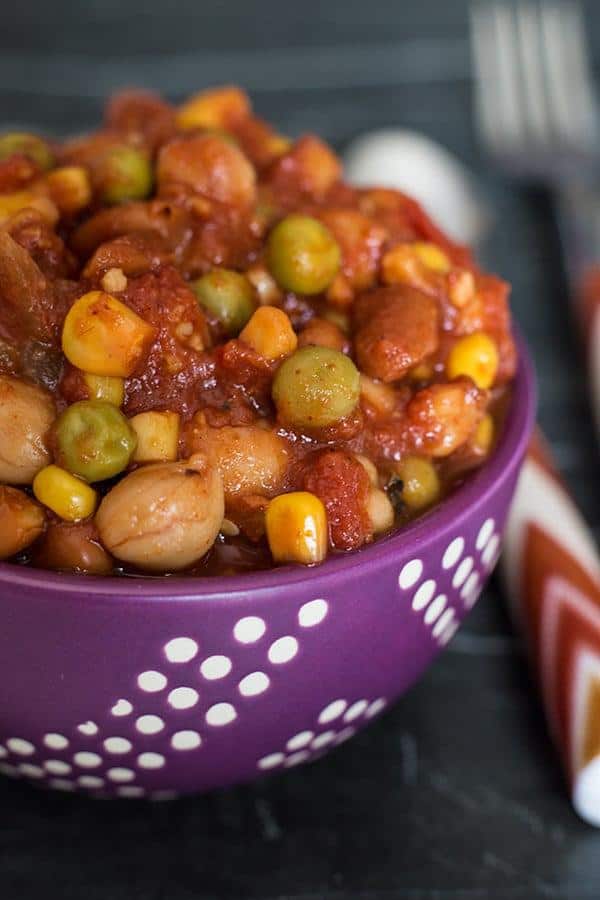 You have a craving for chili, but you want it now. Enter this recipe!
When you need that chili fix but you're short on time, grab this recipe and you'll be eating in a snap. It passes my test for any chili recipe, is it good on its own? No, it's great!
Orange Habanero Pasta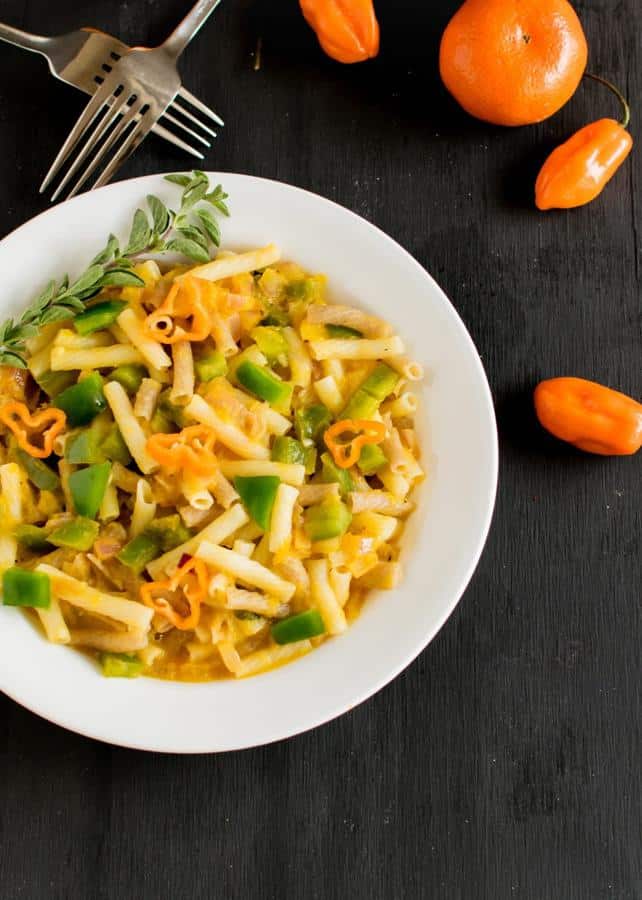 Thankfully, nowadays there are so many allergy-friendly pasta varieties around. Grab your favorite and check out this recipe.
Is this just your regular tomato-based dish? Heck no! You're looking at oranges and habanero peppers and just two other ingredients for the sauce! Try it, you won't look back!
Ginger Aubergine Dahl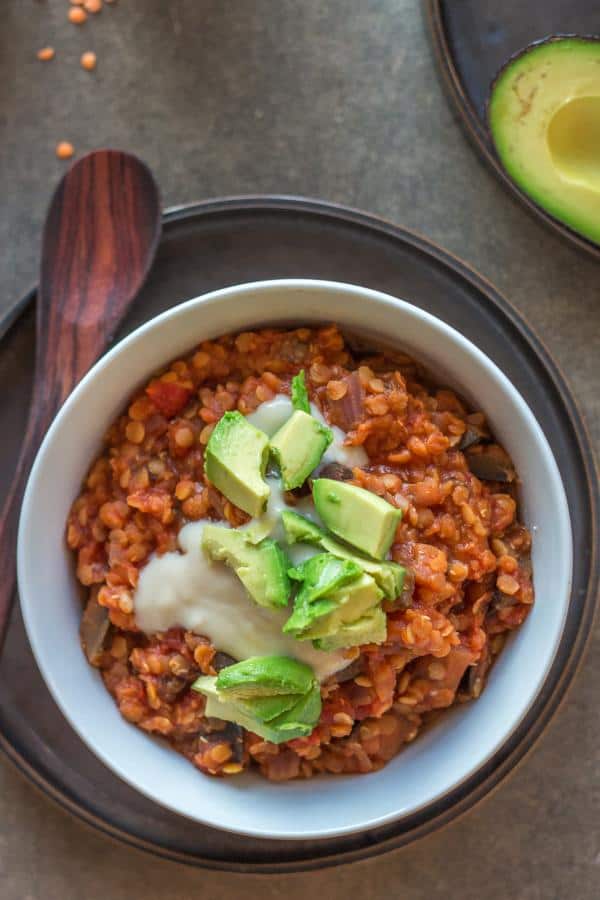 This Dahl's fantastic as it meets you in the middle of familiar and unique.
It's quick and easy, with prep and cooking, you're looking at just 30 minutes to bring it to the table. Serve as instructed or with rice or quinoa!
One Pot Chilli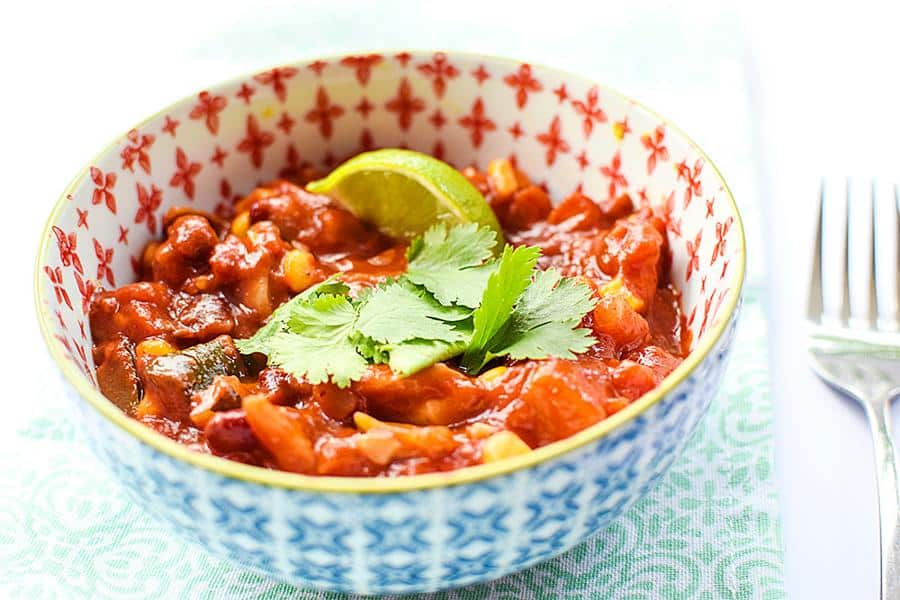 Luci is from the UK and is the author of this fantastic chili.
This can be ready in just 15 minutes with simple ingredients you'll be able to source from anywhere. When you're short on time but don't want to miss out on flavor, keep this on standby!
Simple Balsamic Lentil Stew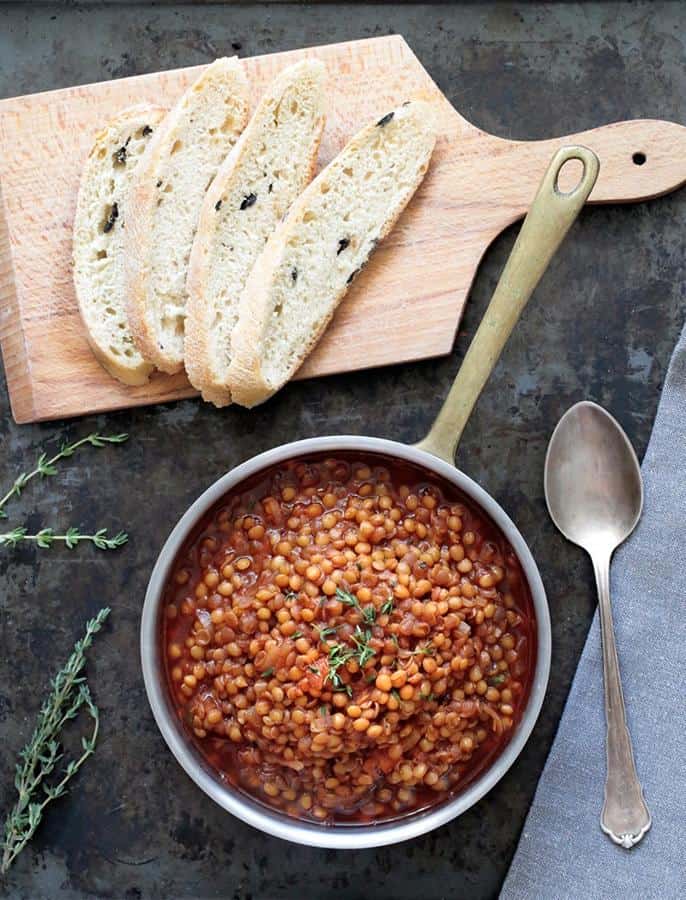 Lentils seem to get a bad rap. People think lentil stews are all the same. Well, so what if they are because I've never had a bad one. However, this recipe proves they aren't all the same!
The beauty about this dish is that it's so simple to make. I couldn't believe how few ingredients there were.
You may even have most of them already in your kitchen. The balsamic vinegar really makes this standout from the crowd.
Curried Sweet Potato Stew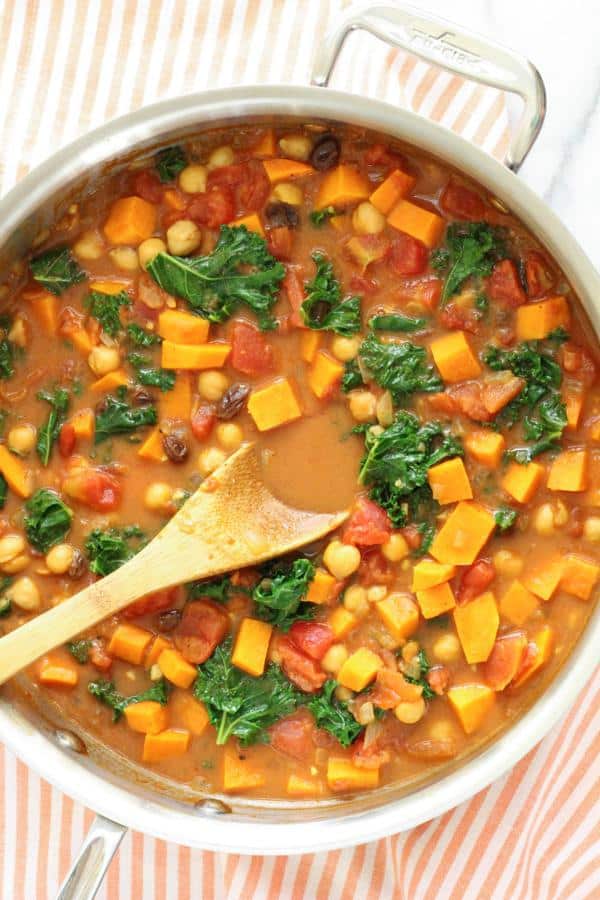 Sweet potato, curry, and a stew? Put them altogether and you have hearty dish extraordinaire!
This certainly has everything I would want in a stew. Flavor, different textures that work as one, and satisfaction. Best of all it's easy to make. Wonderful!
Allergy-Friendly Vegan Drink Recipes
Champurrado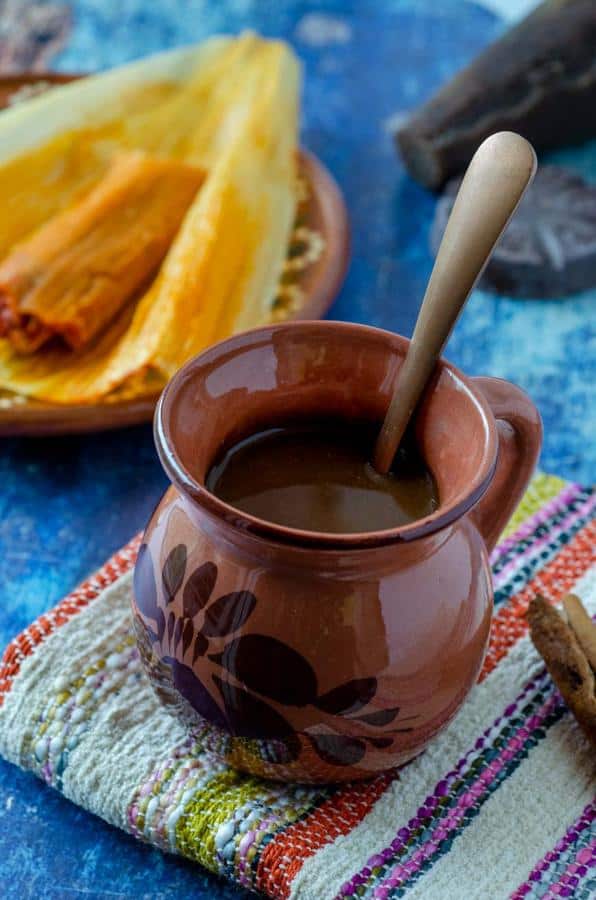 If you've never heard of this before, it's a Mexican drink traditionally made with water before people started using milk. None of that dairy stuff here thank you very much.
Just five ingredients (one of them is water!) makes this smooth chocolate delight. Authentic and awesome!
Matcha Latte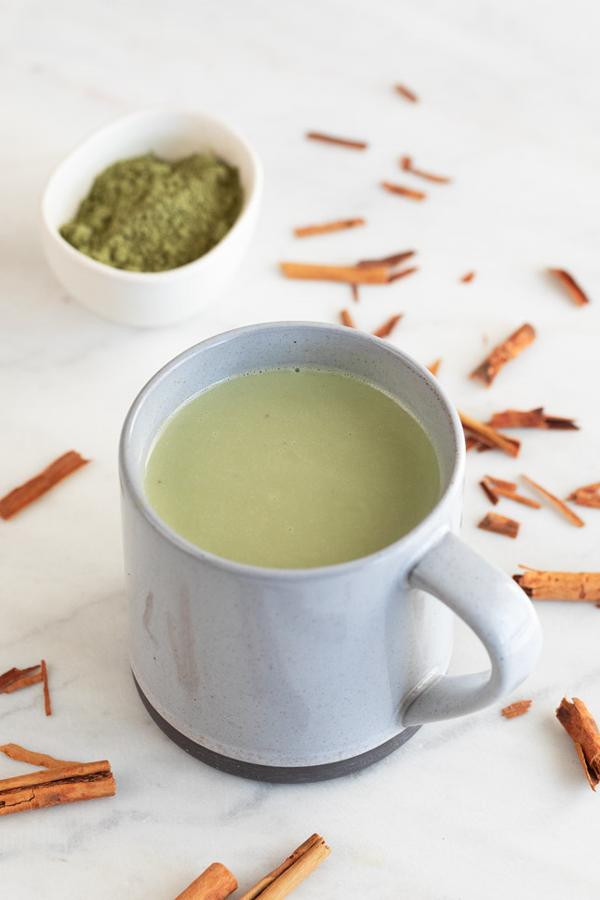 You can pay a lot of money for these kinds of drinks in trendy cafés.
Make your own with this recipe, it has just three ingredients! It's better for you and your wallet!
Watermelon Agua Fresca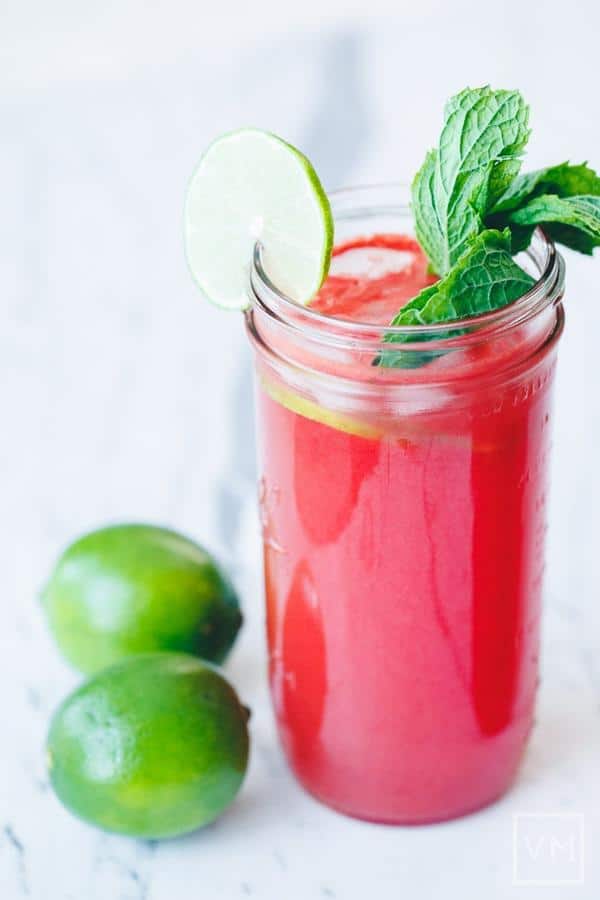 It's hot outside and you don't just want a cold drink, you want it refreshing, good for you and one that quenches your thirst.
I urge you to go to the trouble of making this. You may think it's easier to pour something from a carton or bottle, but when was it made?
Was it pasteurized (boiled) and thus killed many of its nutrients? Once you try this recipe, you won't drink anything else!
Minty Lime and Lemonade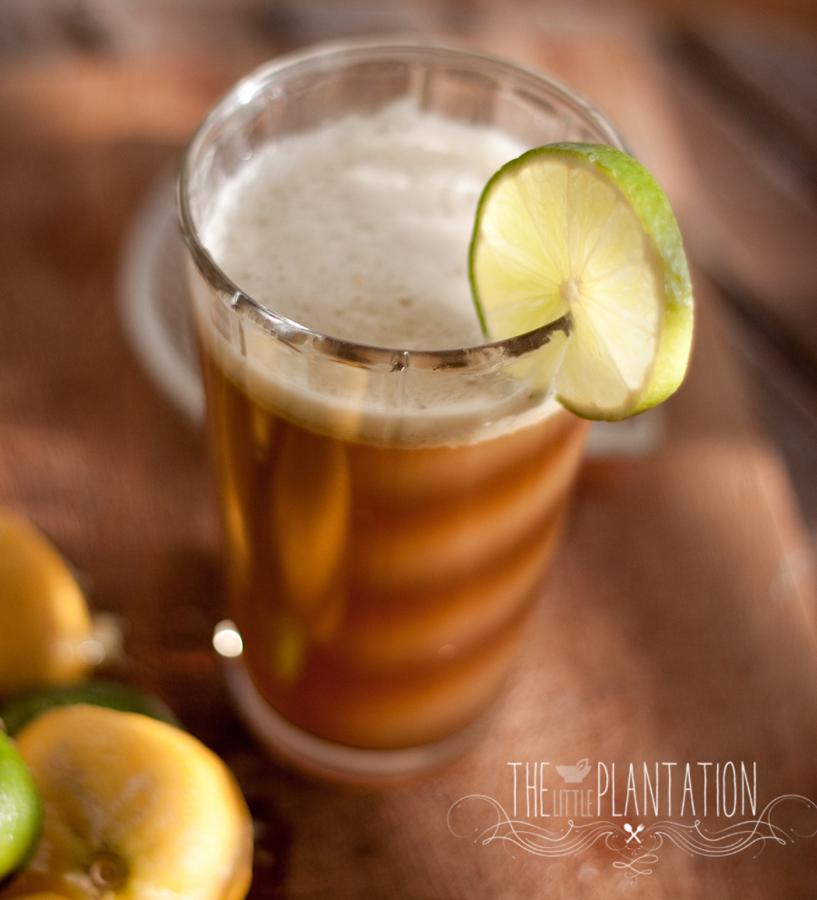 I was excited when I saw this recipe because one of my favorite drinks is old-fashioned lemonade. Usually, I will blend the juice of one or two lemons with water and maple syrup. But the combination of lemons and limes with the crispness of mint is what makes this recipe even better.
Simple ingredients make for a thirst-quenching drink that's perfect on a hot summer day. No need to wait for the right moment, get to it!
Citrus and Cinnamon Iced Tea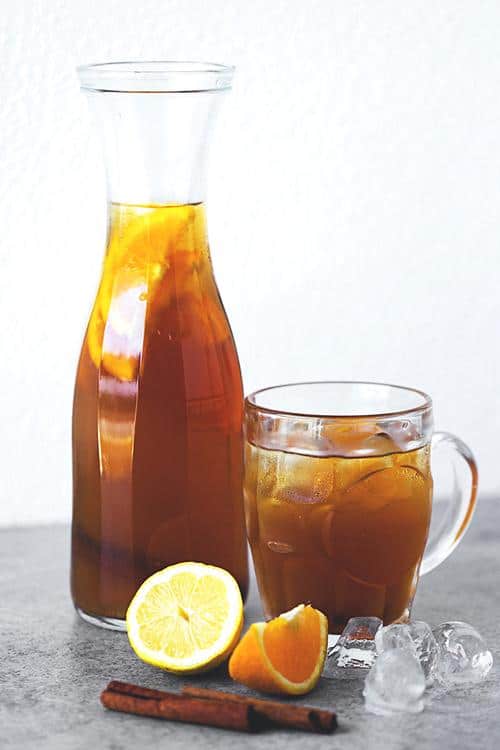 One of the best cold teas I've ever had!
Your favorite black tea, lemon, orange and just a couple of other ingredients make this beauty. Make a ton and store in the fridge.
Sweet and Sour Sun Set Refresher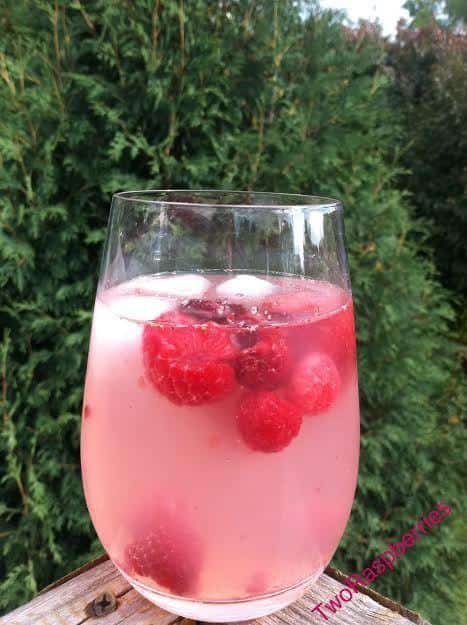 Grab those handful of ingredients and make this for yourself!
It's cool, refreshing and perfect for those summer evenings when you have guests. They'll all love it!
Pumpkin Spice Latte Mix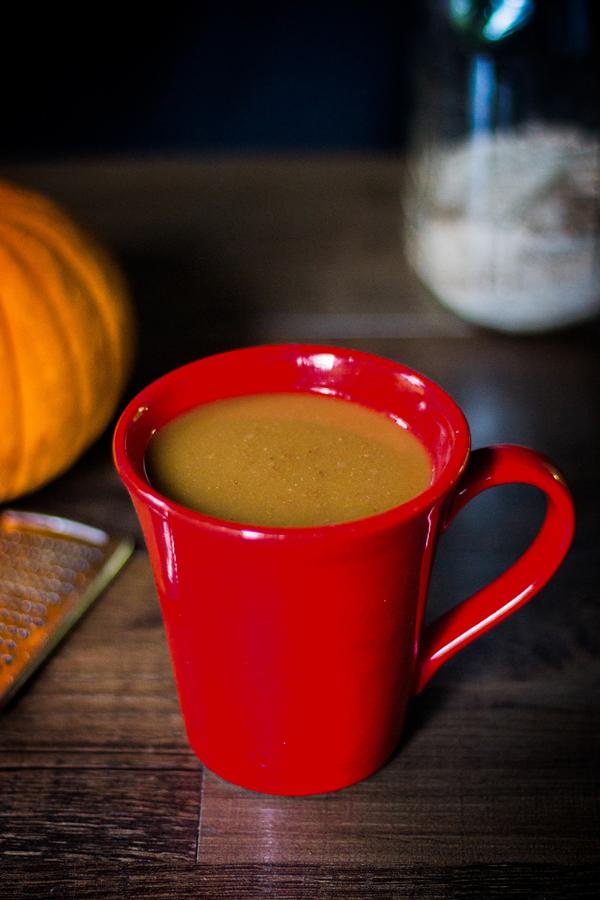 One just for the holidays? I don't know, it's that good!
Other than sugar, or your favorite sweetener, you're looking at just three ingredients to bring this together. Go on, treat yourself.
Allergy-Friendly Vegan Lunch Recipes
Roasted Cauliflower Cabbage Wraps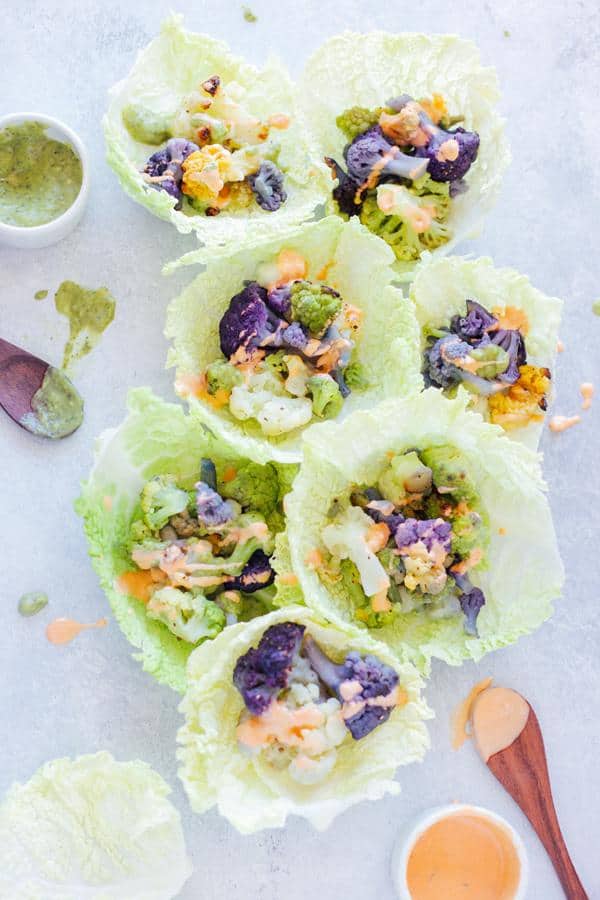 I know lettuce wraps are a great alternative to the regular wheat variety, I had never thought of cabbage!
For this recipe, you need just a handful ingredients. Obviously, this is versatile so you can easily make it your own with your favorite ingredients.
Chickpea and Eggplant Curry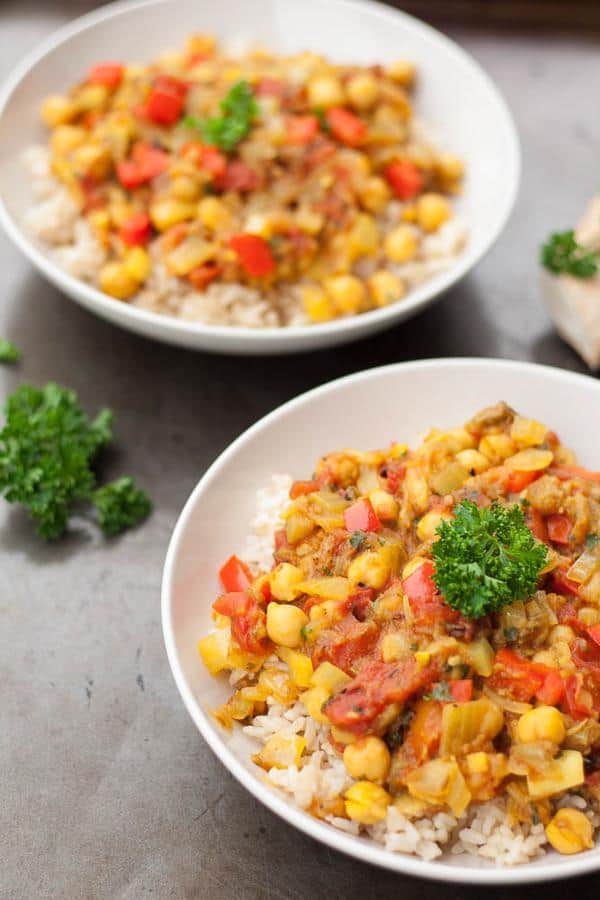 It's curry time!
Chickpeas (garbanzo beans) go really well with eggplant. The rest of the ingredients in this wonderful dish you can easily source from your favorite store. A super affordable meal. Make a lot so you have leftovers!
Easy, Healthy, Home-Made Baked Beans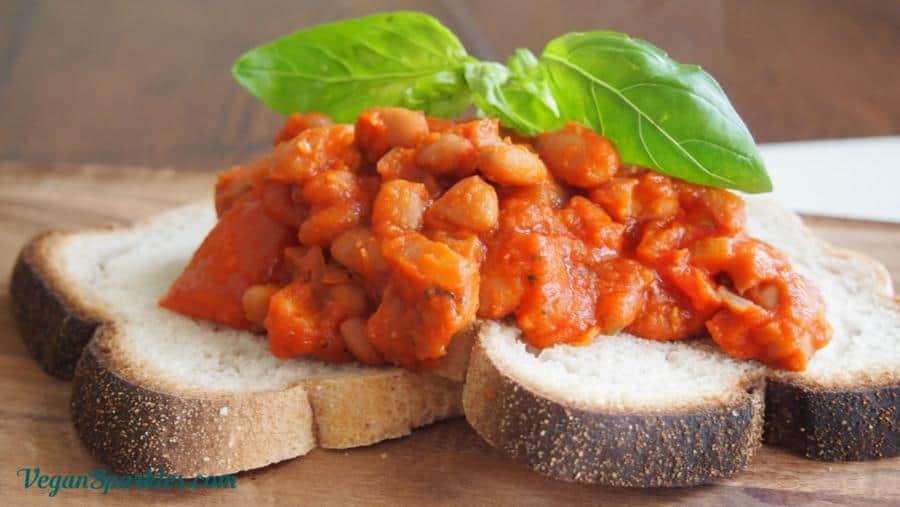 Nobody makes a beans, right? It's just easier to open a can. Well, it might be, but how long have they been in that can? Years? Sometimes the answer is yes.
You and your family deserve better, especially when the recipe is so affordable and full of flavor.
Fresh ingredients such as grape tomatoes, onion, herbs, spices and more. Once you make these, you'll never have them from a can again.
Avocado Avenger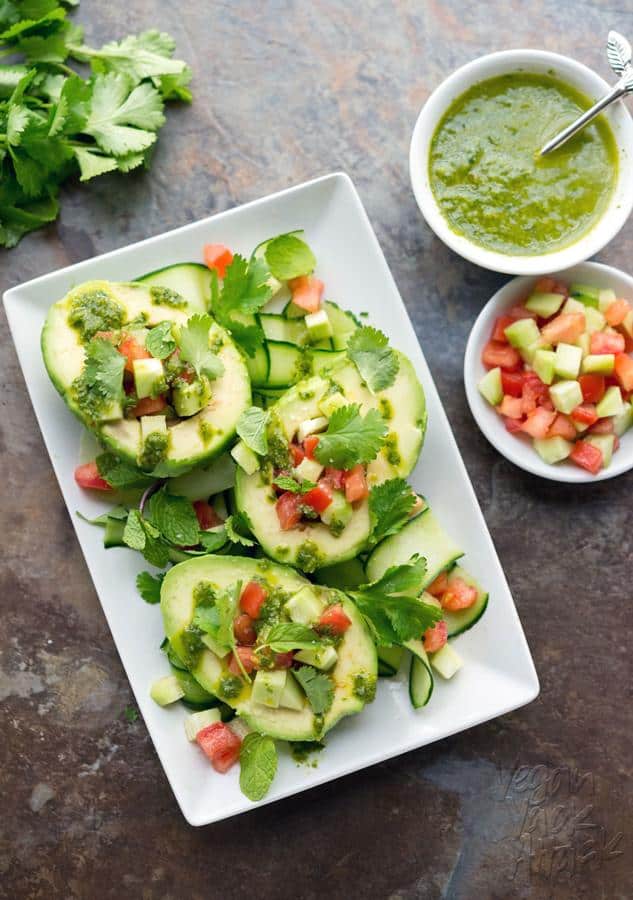 Hungry? Want filling, what healthy? Check it!
These are so easy to make. I never seen avocados filled before, maybe I haven't travelled enough? If you're having a dinner party, these are the perfect appetizers and they look great!
Air Fryer Plantain Chips with Creamy Guacamole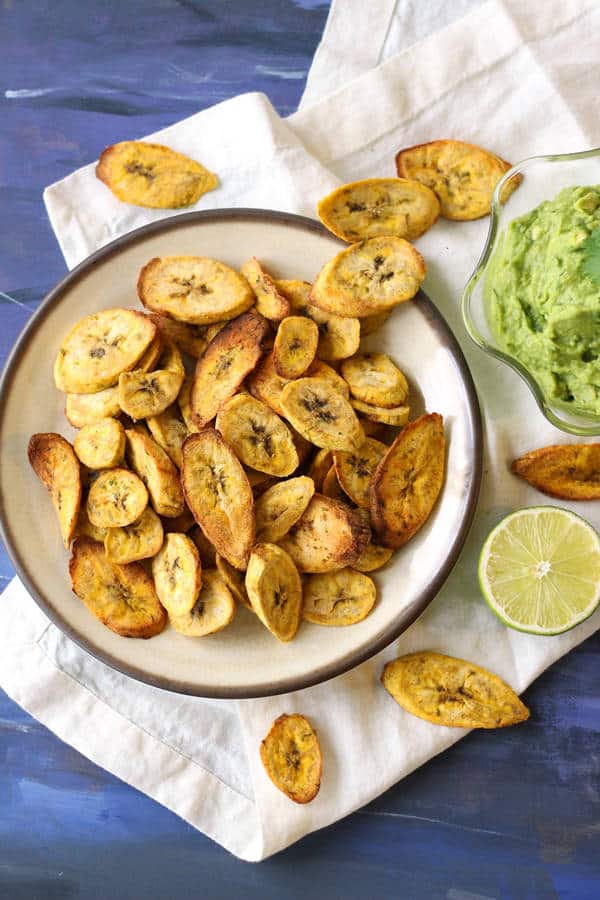 If you have an air fryer, you need to be all over this one!
With your plantain chips, you also get a recipe for some amazing guacamole. Two recipes in one, what have you got to lose?
Lentil Tacos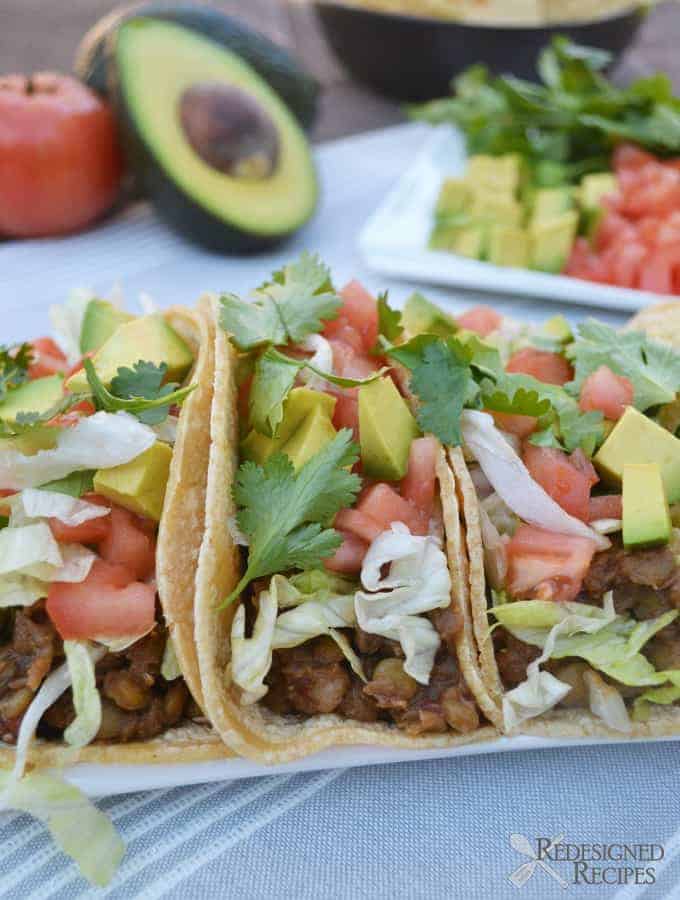 If you're unsure about this, just trust me.
The filling for your tacos will be hearty, savory and bursting with flavor. Don't use fake processed foods, this is exactly what you need.
Sweet & Salty Coconut Rice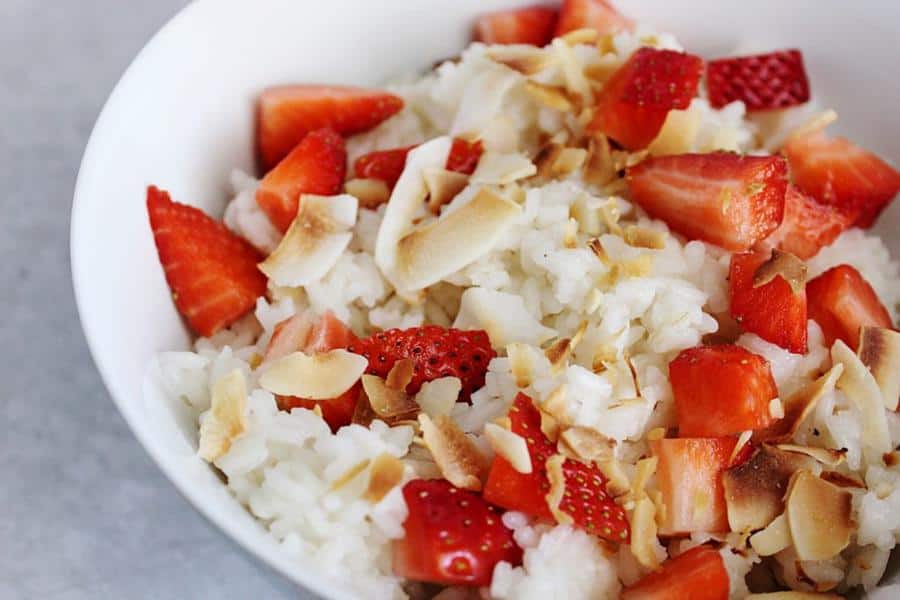 Coconut Rice is one of my favorites. However, I often find it a little heavy. This recipe keeps what is great and lightens the load.
You're looking at around 20 minutes to bring this together. It's so good you almost want to eat it on its own!
Raw Green Curry with Sprouted Lentils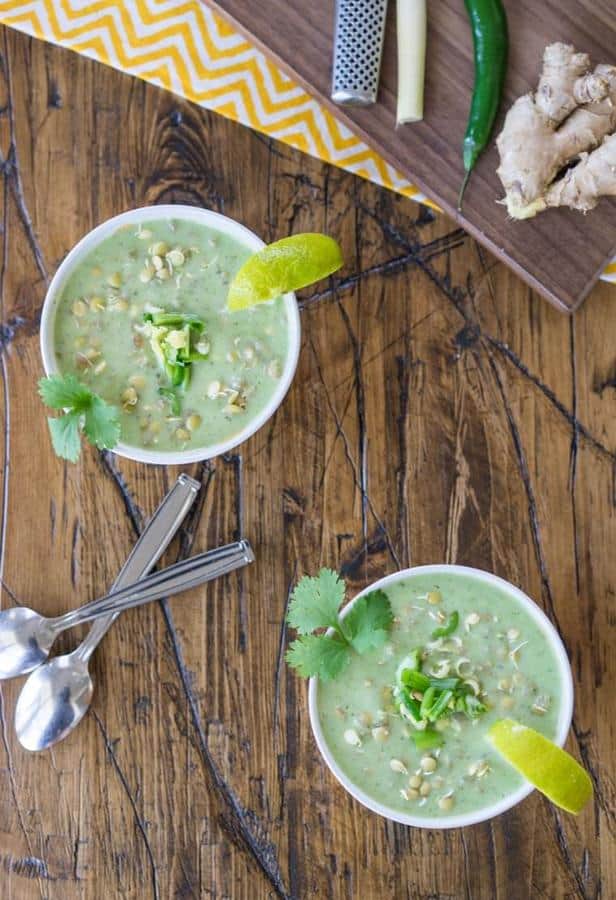 If you're getting into the raw scene, don't let this pass you by.
With ingredients such as fresh ginger, lemongrass, the flesh and the water of a young coconut, and a handful of other goodies, you won't believe how they all come together.
This is one of those recipes you have to try in your life.
Herby Potato Bites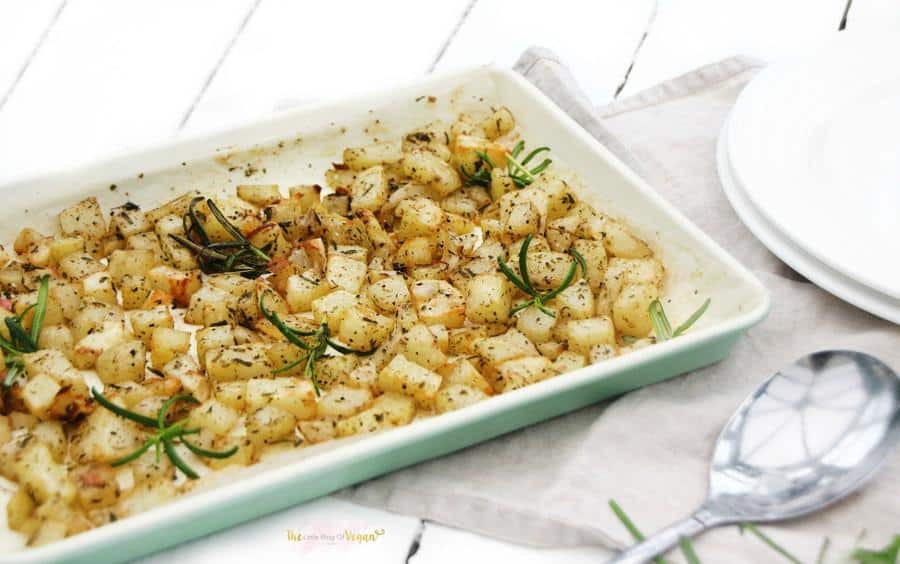 There's nothing quite like well-made potatoes.
This recipe uses nothing but the best ingredients, herbs, rosemary, olive oil and just a few other things.
Follow the simple steps, bake and eat. Perfect for breakfast and of course, any time!
Cheesy Vegan Quinoa Casserole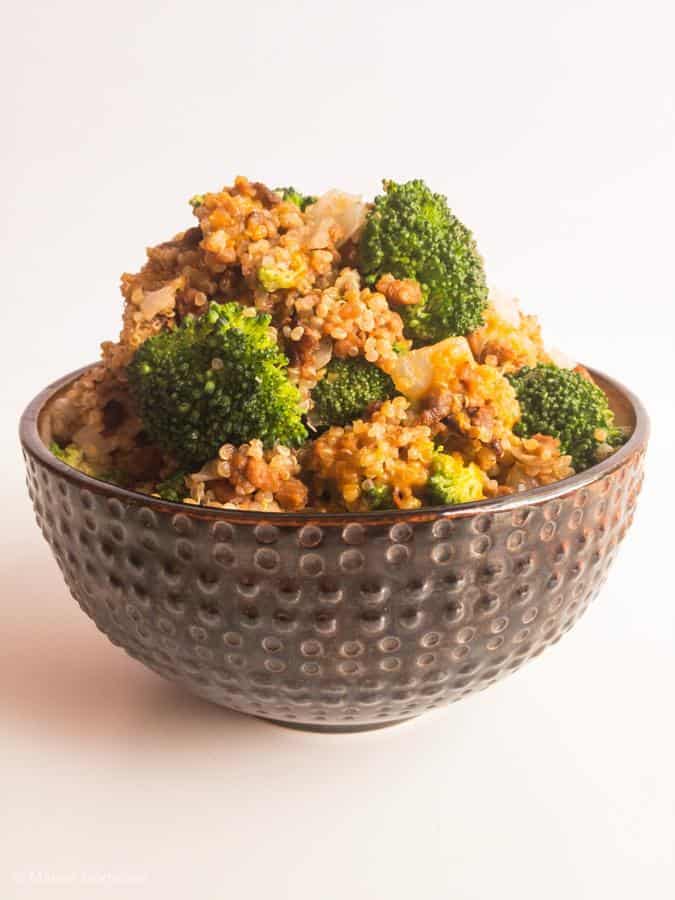 Have you had quinoa before?
If not, time to get busy with this fantastic recipe. It's easy, straightforward and has ingredients you can source from just about anywhere, including your garden!
I especially love the vegan cheese sauce!
Allergy-Friendly Vegan Salad Recipes
Pineapple Coleslaw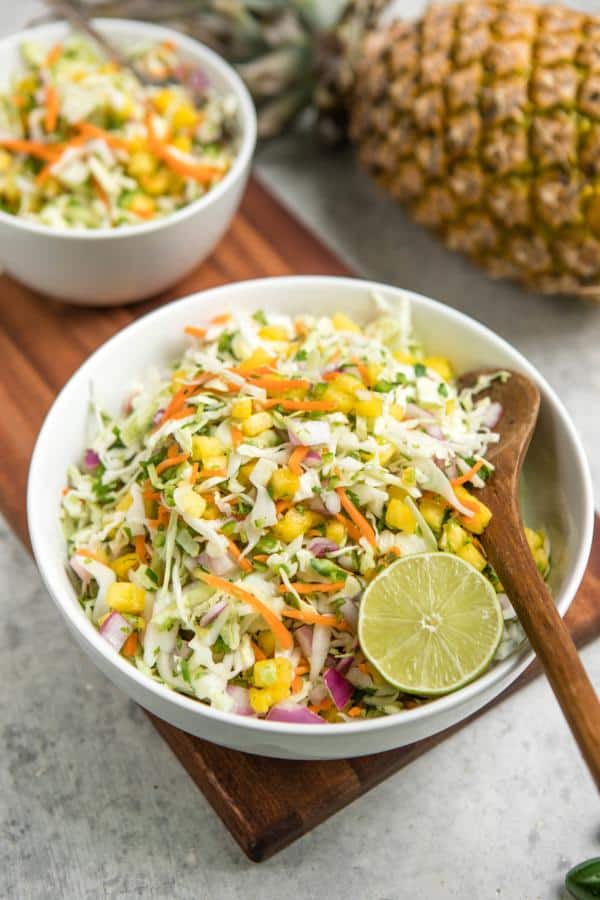 When I first saw the title of this recipe, I was hooked!
Just eight ingredients, sugar-free, and loaded with textures and flavors. Certainly, one of the best plant-based coleslaw recipes I have ever seen.
Southwestern Detox Salad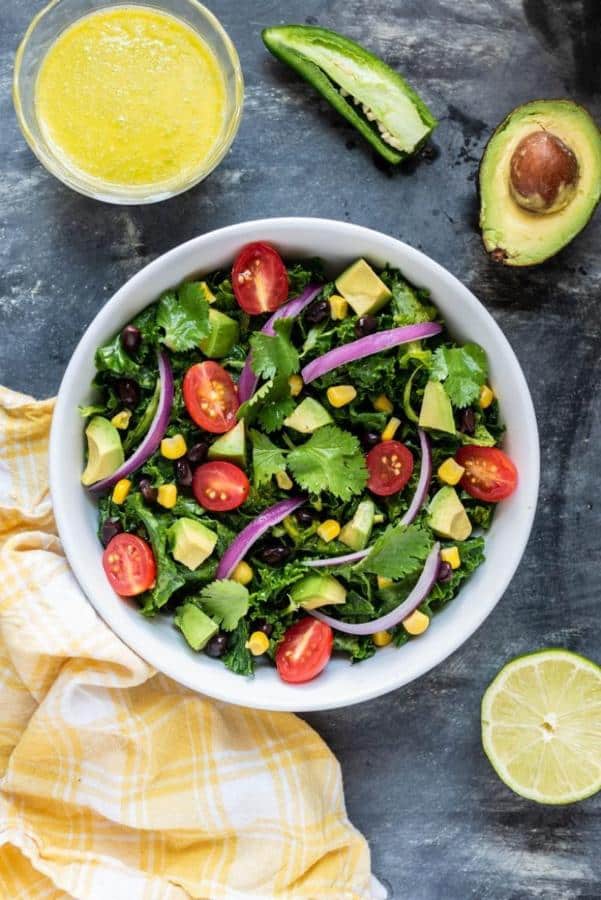 Whether you're on a detox or not, this recipe is something special.
Super healthy doesn't describe this well enough. You're not missing out on flavor or satisfaction. Whether it's for a side salad or a main dish, make this today!
Avocado Greek Salad for the Gods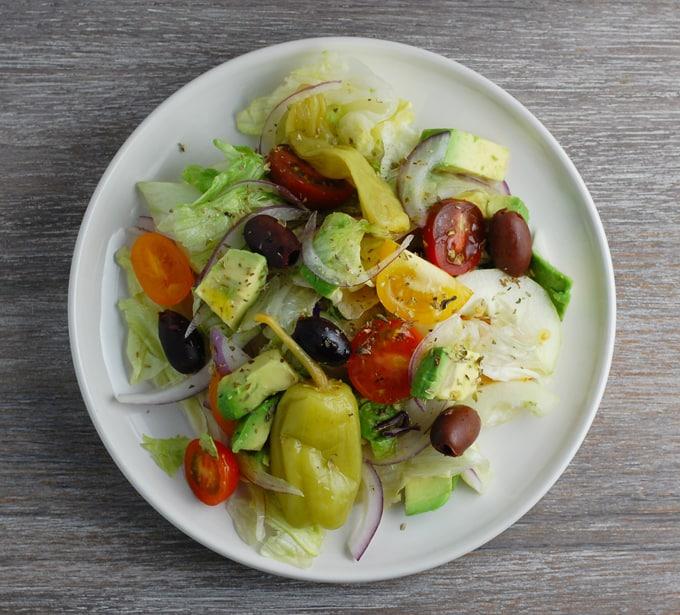 If you're into Greek food, you're going to love this.
A simple recipe you can make any day of the week. Grape tomatoes, kalamata olives, avocados, and more!
The dressing is an absolute classic and can be used for any salad. Fantastic!
Dilly Kale and Quinoa Salad with Easy Hummus Dressing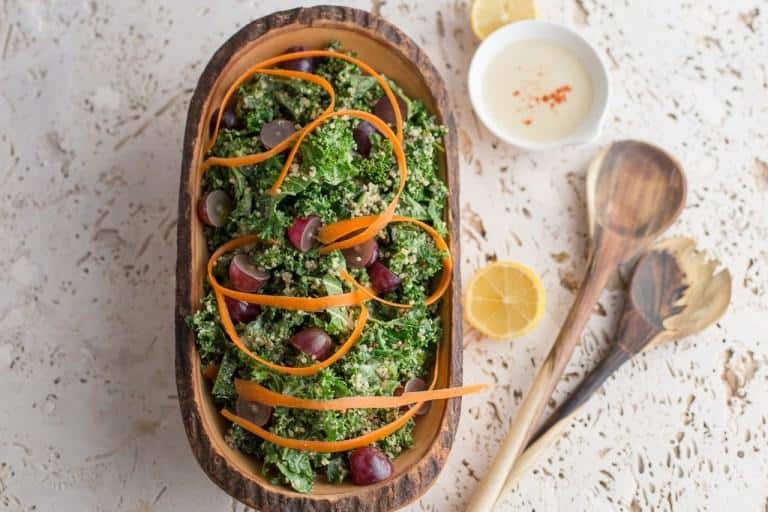 They say Kale is one of the most nutritionally dense foods on the planet and if you love it, you're going to adore this recipe.
Even if you've never had kale before, this would be a great place to start. The easy hummus dressing is something I'll be using again and again! Delicious.
Easy Lentil Salad with Leeks and Lemon Vinaigrette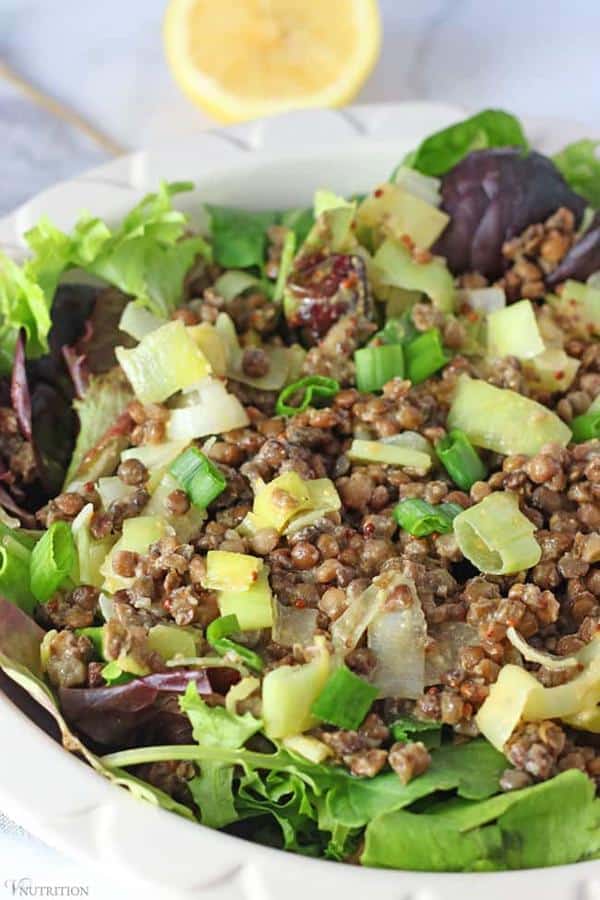 As Bon Jovi once said, don't give lentils a bad name. He said that right? I'm sure he did.
This recipe uses the satisfaction and heartiness of lentils with a great salad.
Super healthy and if you have it for lunch, it will keep you going for the rest of the day. Easy!
Roast Chickpea Cauliflower Bowl with Preserved Lemon and Mint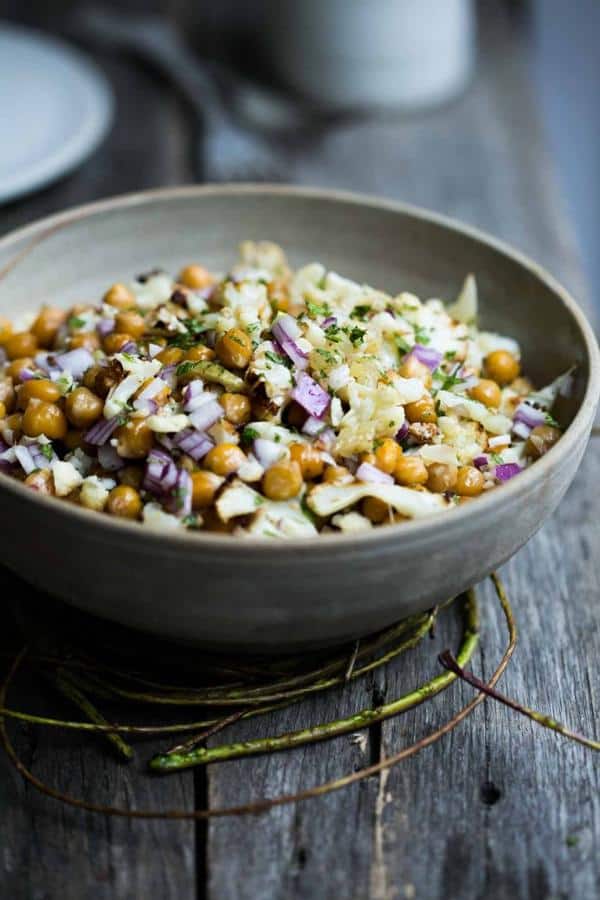 Time to get serious! This is one of those recipes that looks like it took you and age to prepare but the opposite is true.
Simple ingredients creating a sophisticated tasting recipe.
Serve it your friends and they will ask you where you bought it. The challenge will be to convince them you made it!
Late Spring Vegetable Ceviche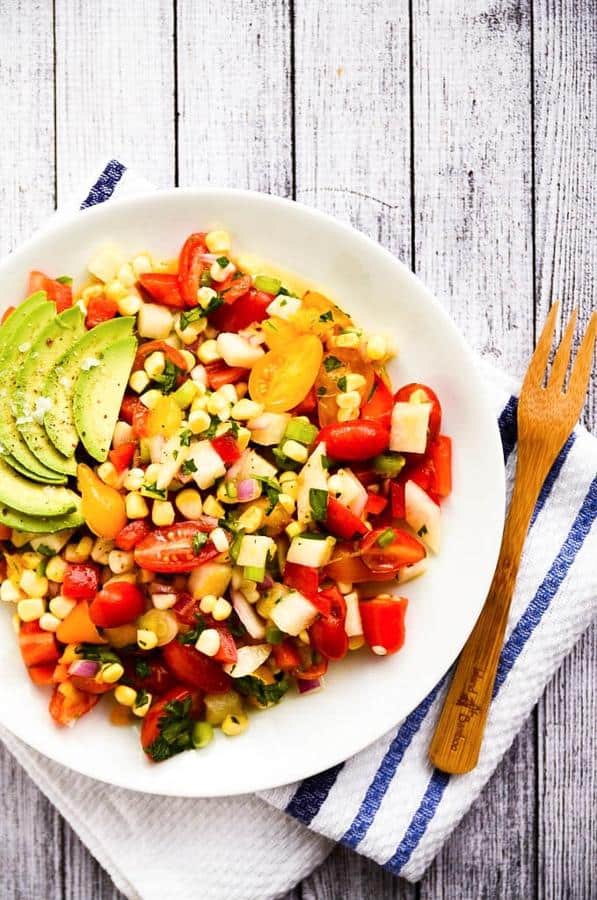 Certainly a recipe for late spring, although it's versatile enough to change-up a couple of seasonal ingredients for you to have at any time of the year.
Fresh and loaded with different flavors and textures. Super healthy and it looks amazing on the table. Too good for a side salad!
Raw Beetroot Salad Gondolas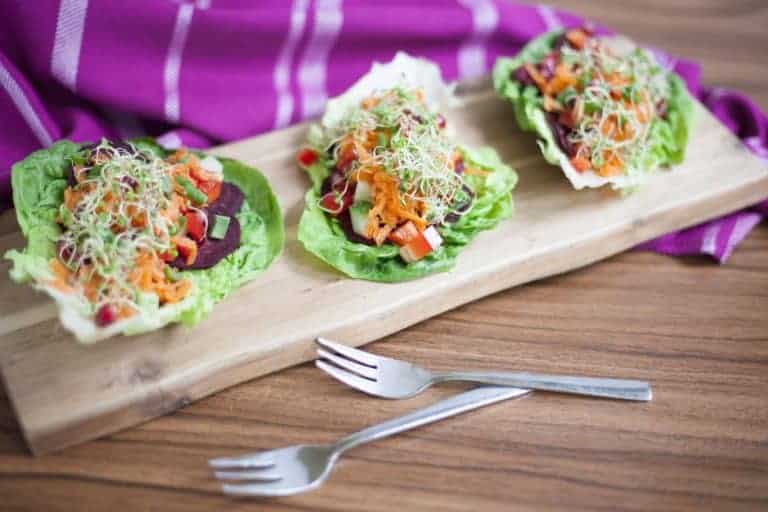 Regardless of whether you're into 'raw food', this dish is fantastic. And hey, most salads are raw anyway right?
The beets really add great flavor and everything combines beautifully to create a unique taste. I love it!
Allergy-Friendly Vegan Side Dish Recipes
Coconut Sambol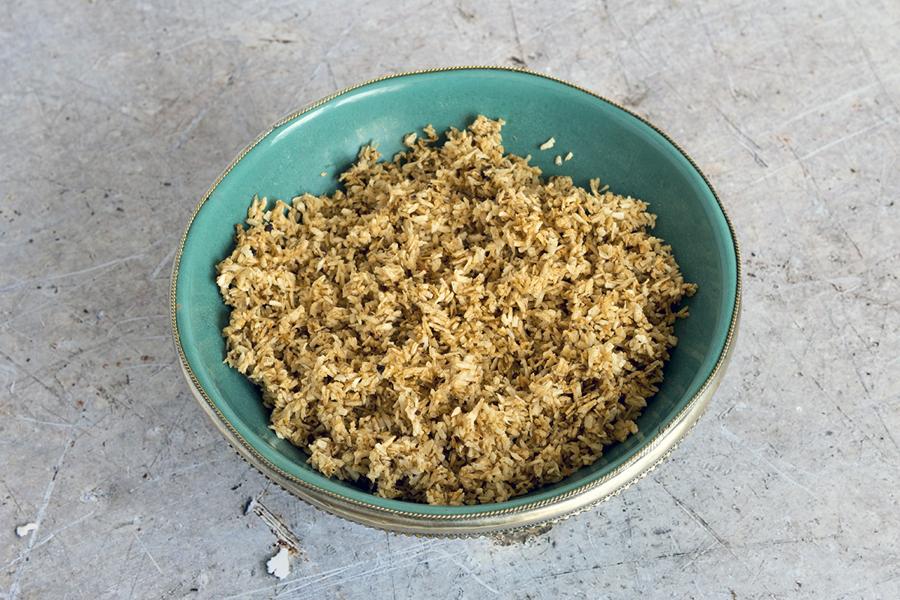 This dish is from Sri Lanka and is traditionally a side dish served with curry or something similar. This recipe has been modified as the original contains fish.
Just five ingredients is all you need (apart from seasoning). Blend everything together and you're done. Serve with your favorite spicy curry.
Fermented Cabbage Relish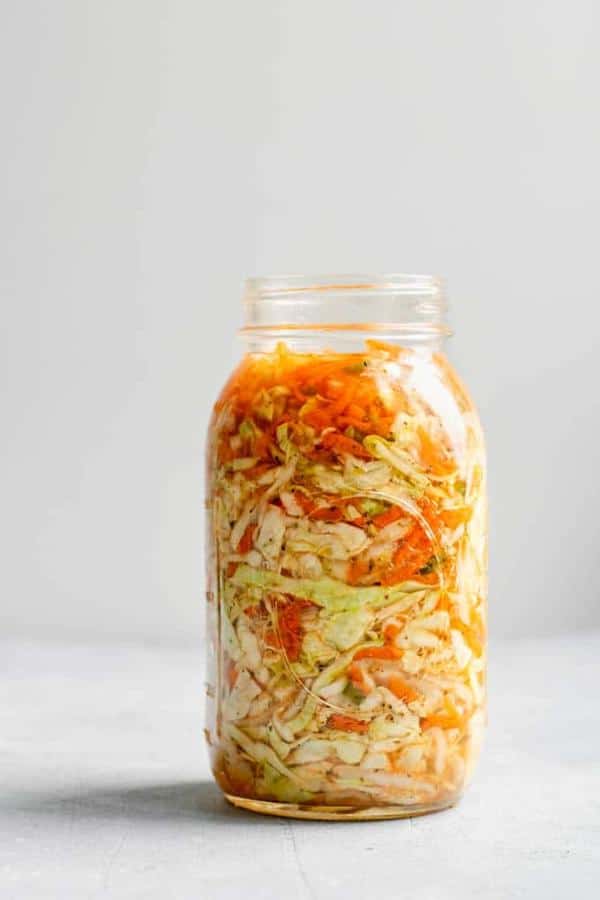 When you talk about fermented cabbage, everybody thinks sauerkraut. Let's change it up!
This dish is from Central and South America. Super easy to make at home and incredibly healthy. Served with just about anything!
Charred Peppers Tapas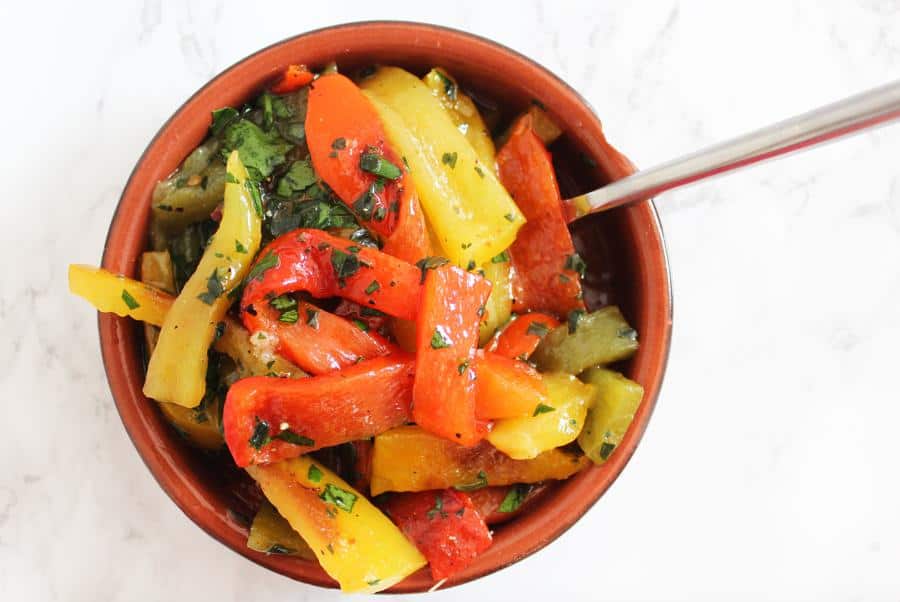 Certainly a South American feel to this dish although I continue from experience, it's very Italian too.
As far as I'm concerned, if you're going to cook bell peppers, this is literally the only way to eat them. Make this once and I promise, you're never have them any other way again.
Maple Ginger Roasted Rainbow Carrots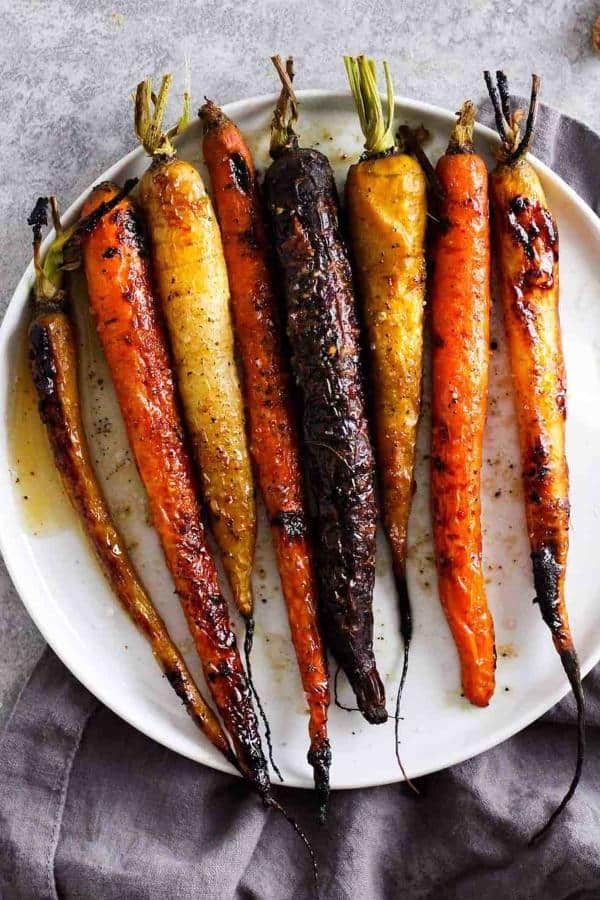 I think carrots are overlooked every single day. We shred them on our salads, we steam them and that's about the size of it.
They're very much our staple vegetable and deserve something better. This is where this recipe comes in.
A fantastic presentation if you have guests and most importantly, the taste is out of this world.
Beet and Sweet Potato Tartare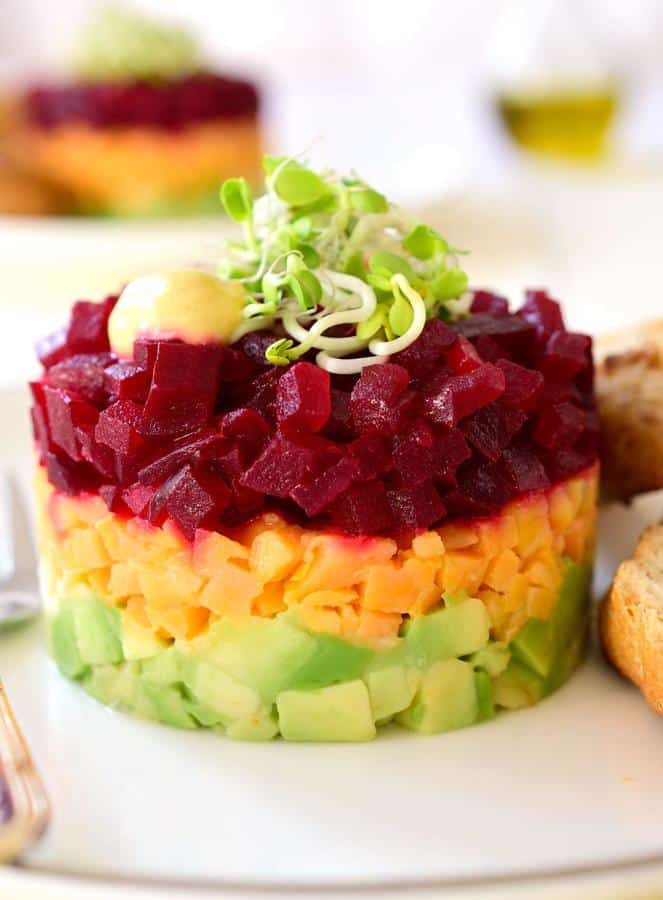 This dish is simple, super healthy and makes the best presentation.
Nobody will be able to turn down this beauty. Because of the way it's put together, it will also encourage kids to eat their veggies. Who wouldn't want this on their plate?
Roasted Campari Tomatoes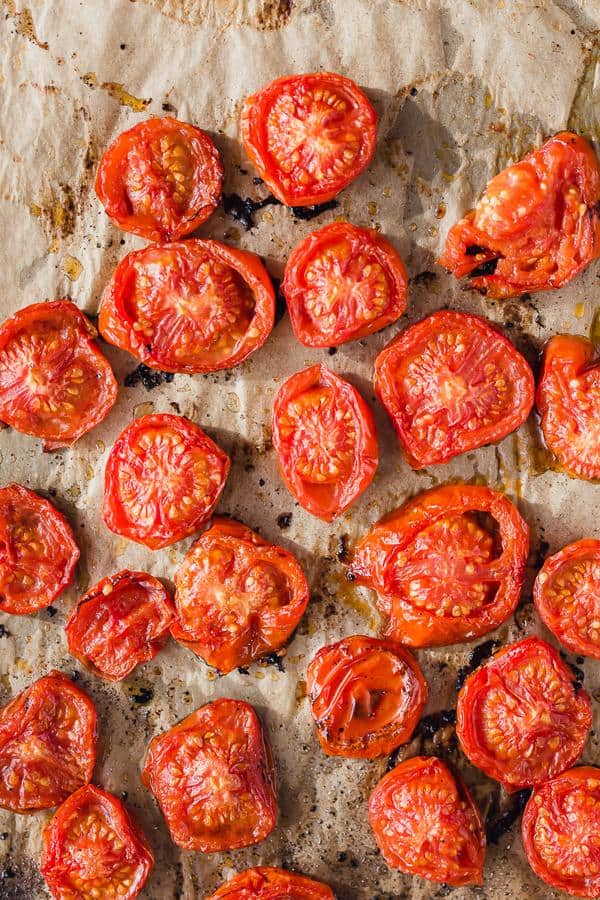 One of the greatest side dishes of all!
If you're unable to source Campari tomatoes, this will work just as well with any tomatoes you can find.
Just two other ingredients and an oven is all you need. What are you waiting for?
Peas with Scallions and Dill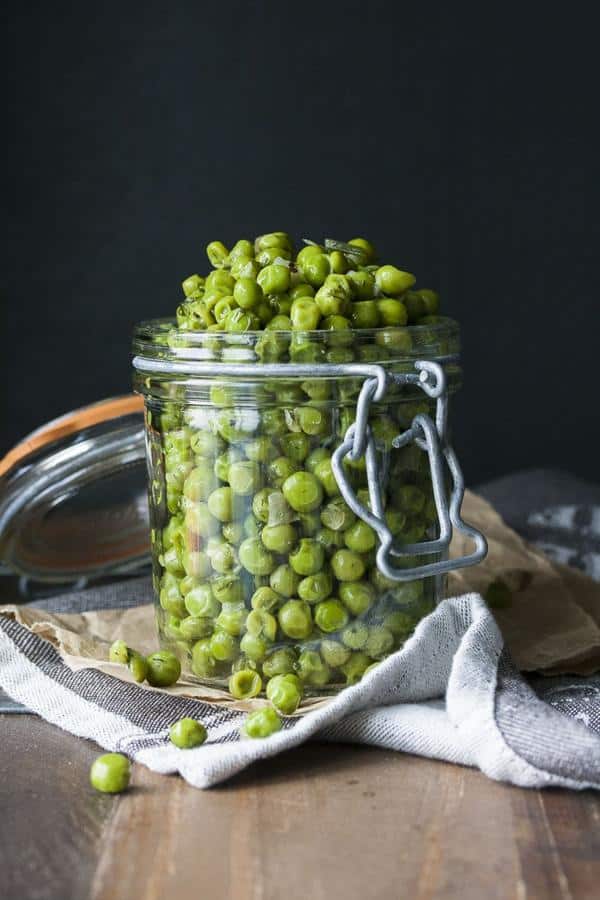 Peas are incredibly good for you. Most of us have been there trying to get kids to eat their greens only to see them playing with the food, chasing it around their plates!
This recipe adds fantastic flavor to an already great vegetable. This is like peas, but better!
Roasted Butternut Squash with Zucchini and Rosemary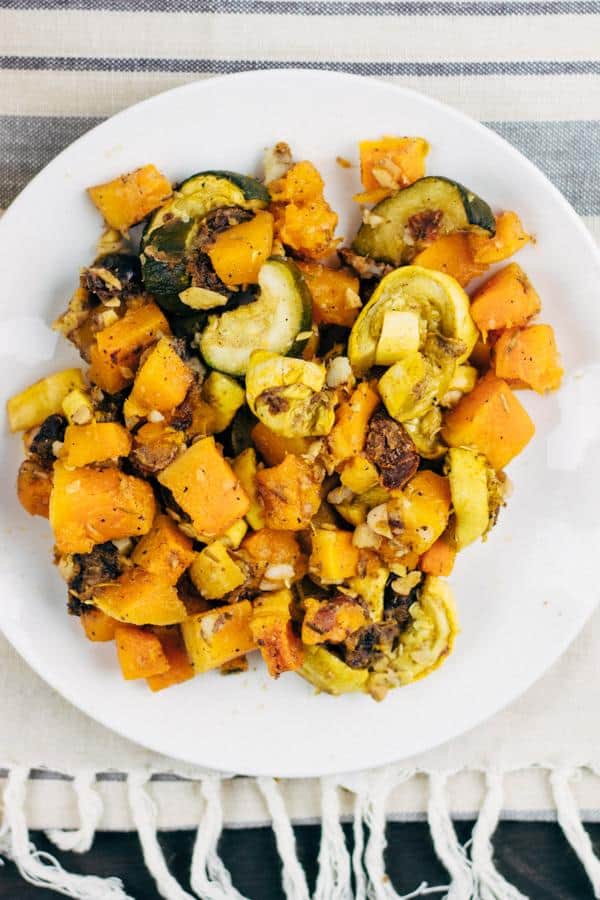 When you want a site dish that is familiar and yet unique, grab this recipe.
Hearty squash, zucchini, some fantastic herbs and medjool dates. Follow the instructions and you have the best vegetable dish ever.
Allergy-Friendly Vegan Smoothie Recipes
Deep Tropical Vibes Green Smoothie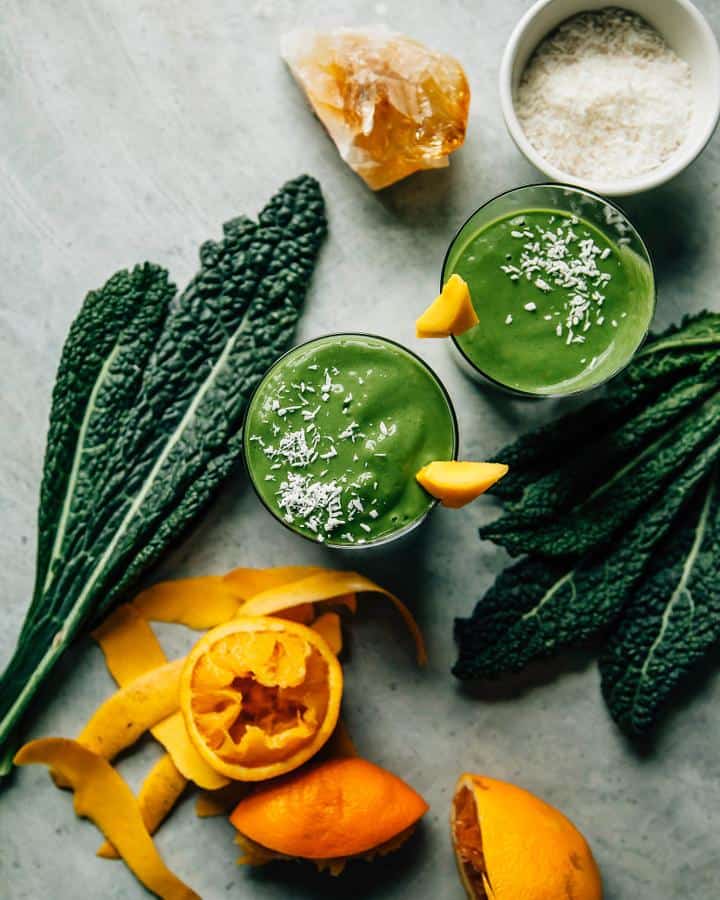 Whether you're on a detox or you just want a super healthy start to the day, this is the smoothie for you.
Amazing nutrition from kale, and the perfect selection of whole foods. The amounts are balanced perfectly to give you a wonderfully natural sweet taste.
No overpowering flavor from any one ingredient, they all work together as one.
Green Tea Smoothie Recipe with Bananas and Matcha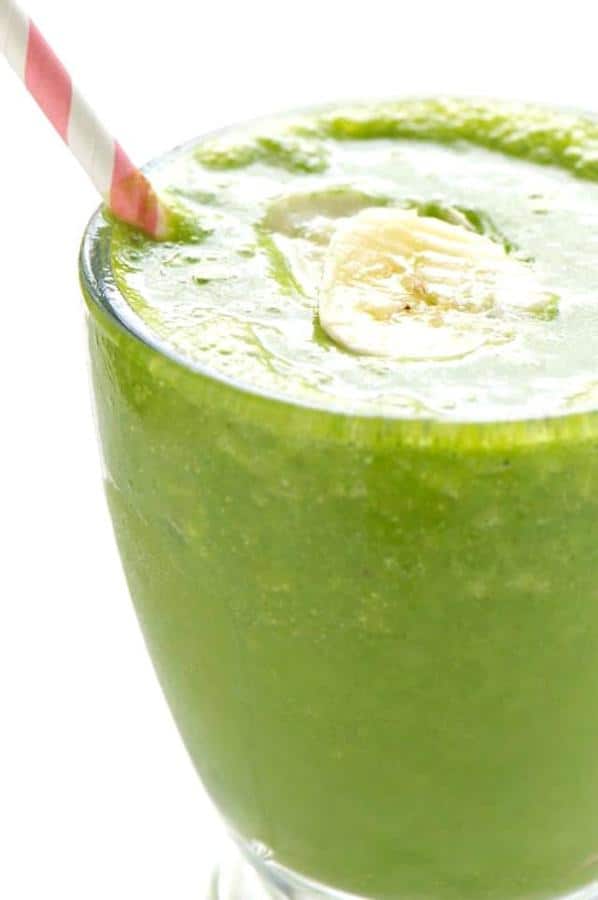 This is a really sophisticated recipe. Marly, the recipe author, has put a lot of thought into this.
Three flavors, great nutrients and perfect for any time of day. You're going to love it!
Oji-Orange-Turmeric Smoothie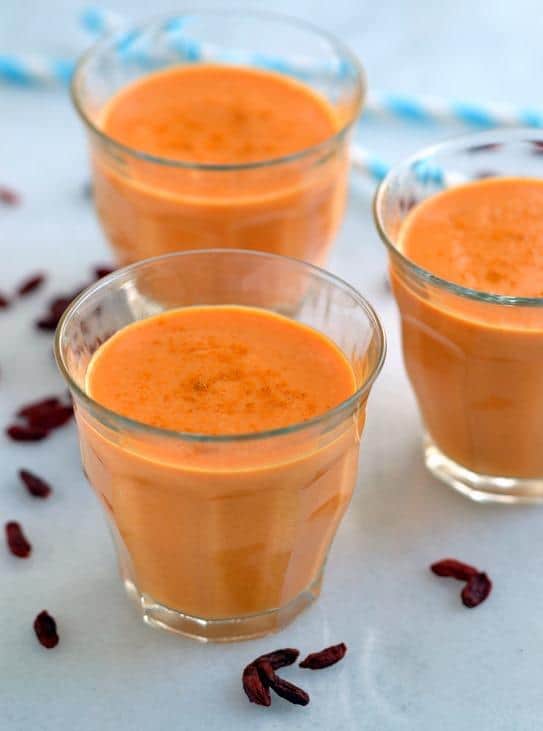 If you're not into green smoothies, this is the one you.
Incredibly inventive and as smooth as silk. This anti-inflammatory smoothie will make you feel good and look great.
Blend all the ingredients and enjoy!
Hibiscus-Cherry Cooler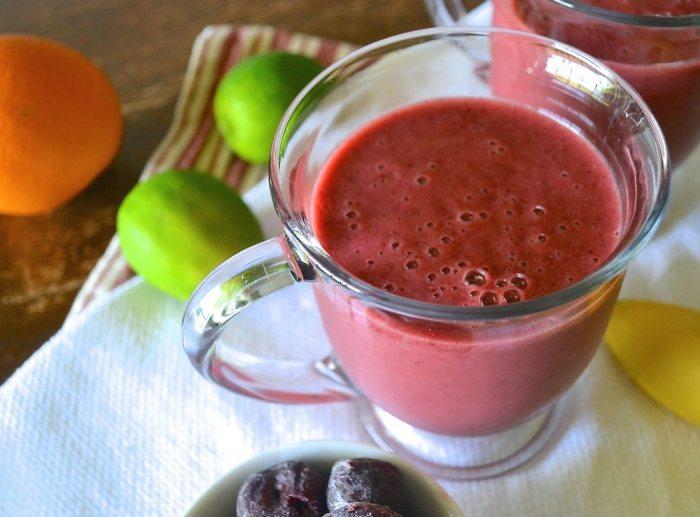 Smoothies are normally green or orange. I love blueberries so mine usually have that deep blue color.
When I first saw this recipe, I thought it contained blueberries, but it doesn't!
Hibiscus tea, bananas and a handful of fantastic foods create this delicious smoothie your body will love.
Coconut Vanilla Matcha Smoothie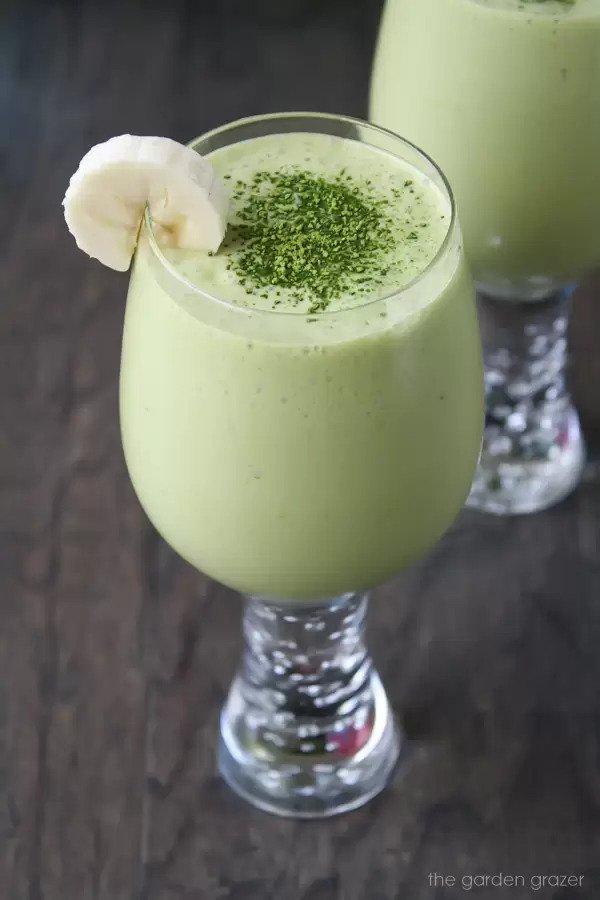 If a smoothie contains matcha you know it's good, this one is so much more!
When your glass contains coconut, you know you're in for a treat. The same if you have vanilla.
This smoothie has both! Tried once and you'll make it a thousand times!
Healthy Blueberry Smoothie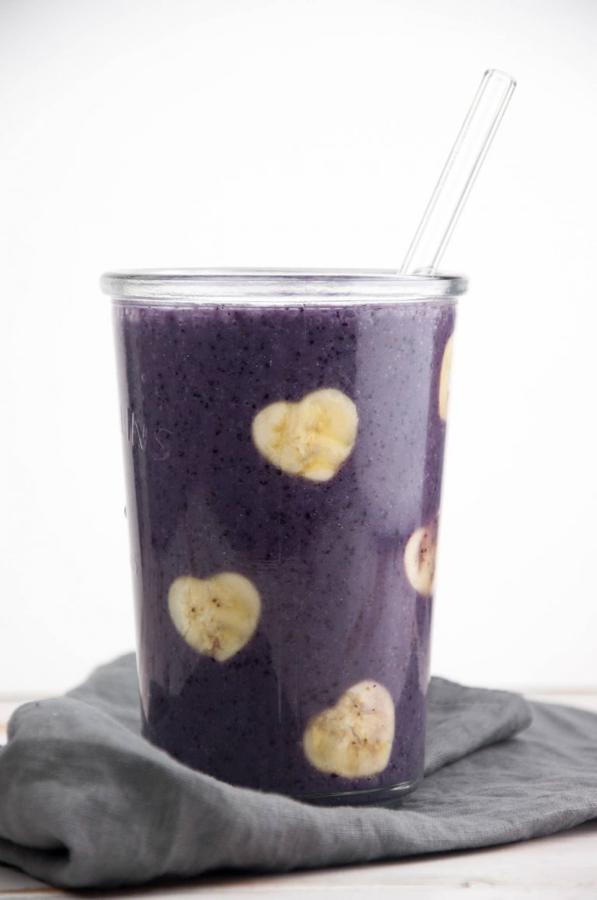 Hand on heart, this is my all-time favorite smoothie recipe. In fact, this is even better because of one ingredient.
Bananas and blueberries are my go-to smoothie ingredients. Bianca has done one step further and made it even better. You must try this!
Raw Papaya Smoothie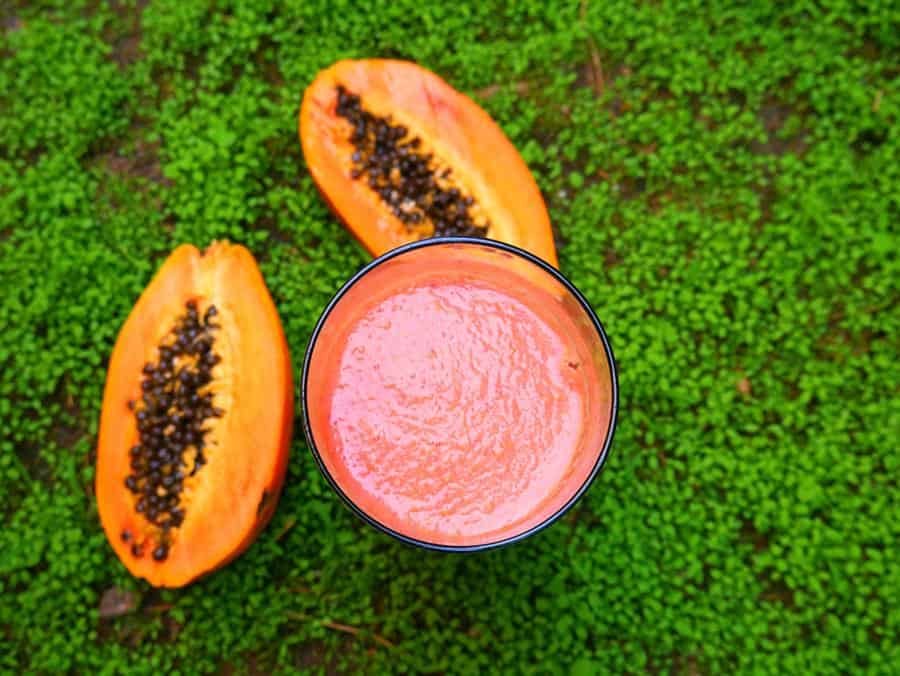 Time to get tropical!
A mistake many people make with smoothies, they throw random ingredients into the blender and hope for the best.
You must have a good recipe, and this is exactly what we have here. Amazing ingredients, amazing taste!
Apple Cinnamon Smoothie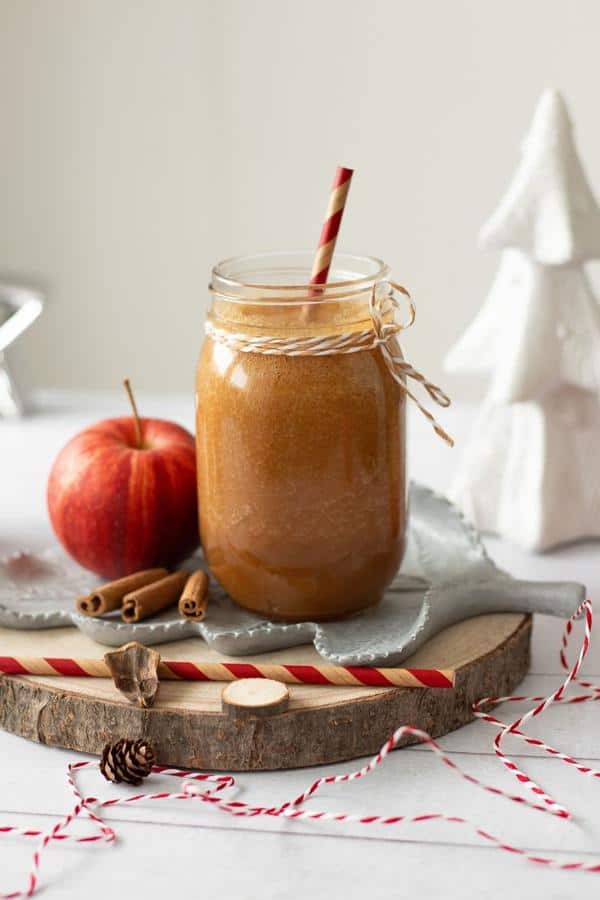 If you had so many smoothies and are looking for something different, something outside of green recipes or fruit-based drinks, look no further!
Not only is this vegan, it's raw and sugar-free. Perfect for the colder times of year when you don't want to fill yourself up with ice cold drinks that make you shiver!
Apple and cinnamon are perfect partners, now they're in a smoothie!
Allergy-Friendly Vegan Snack & Treat Recipes
Homemade Chocolate Recipe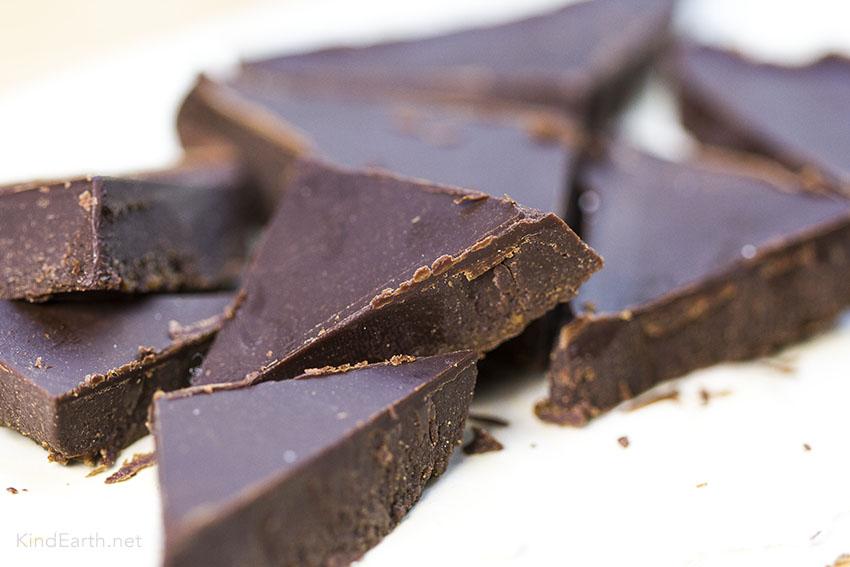 Most of us love chocolate but so many store-bought bars contain dubious ingredients. Why not make your own?
This step-by-step guide teaches you to do just that. I had no idea it was this easy. Great ingredients and as well as being tasty and healthy, they also make the perfect gift.
Maple Cinnamon Popcorn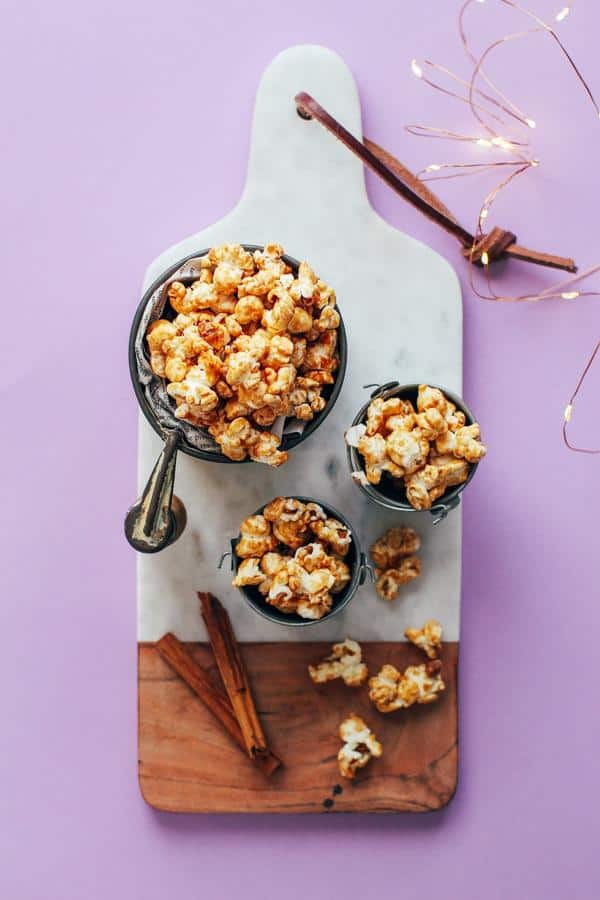 Everybody loves popcorn, it's what movie night is all about!
Sure, we can go for sugar or salt, but why not take it to the next level? With just three extra ingredients you get popcorn like you've never had before!
Easy, Healthy Homemade 'Starburst'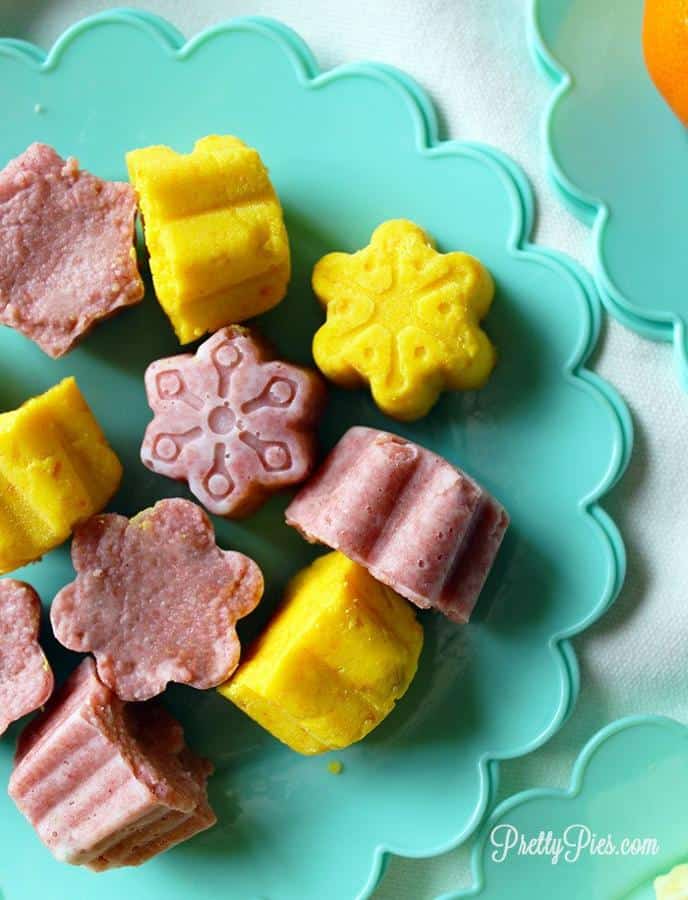 Making candy at home is the best as you know all the ingredients, something we can't always say about store-bought food. Even more important when you suffer from allergies right?
This is just the ticket, easy to make and fun for the kids to get involved too!
No Bake Chocolate Strawberry Protein Energy Bites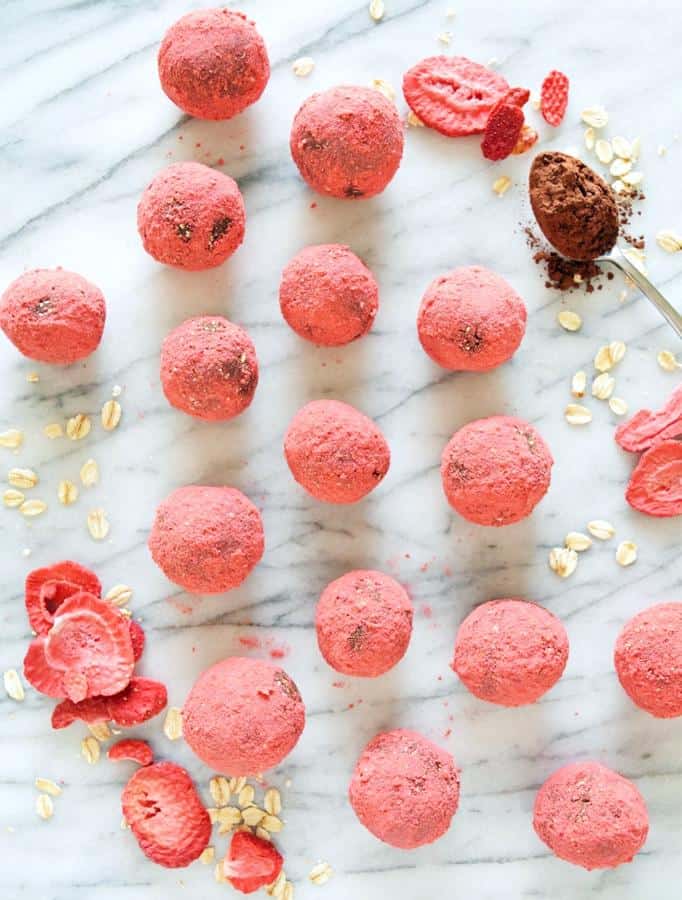 'No bake' foods, or 'raw', are definitely a thing and I love such recipes for many reasons.
First of all, you can't get much healthier than food in its natural state, secondly, no cooking means it's extra safe for kids so great for getting creative too. Love it.
Raw Beet Chips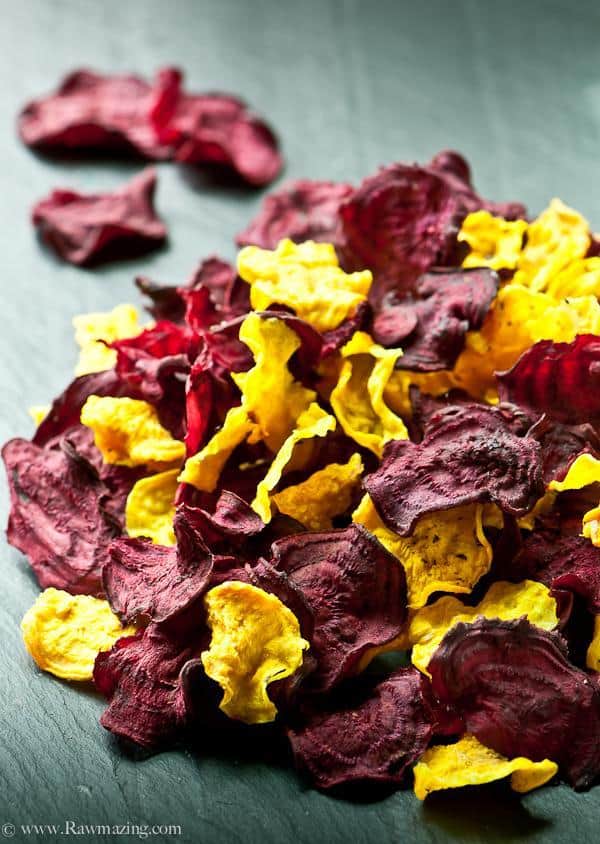 Please note this recipe requires a dehydrator. However, if you don't have one you may want to quickly look up how to dehydrate using a regular oven.
Essentially, use the lowest heat setting and keep an eye on what's going on.
Healthy, moreish and they look great too!
Fruit Kebabs with Chocolate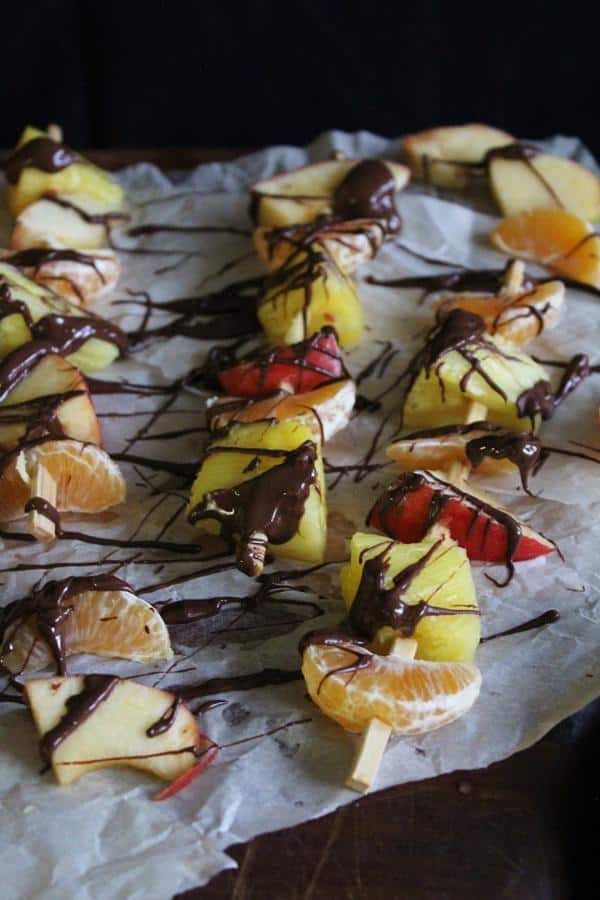 Nothing looks better and certainly taste better than this!
One of the easiest recipes around. Full of color and taste. What are you waiting for?
Salted Caramels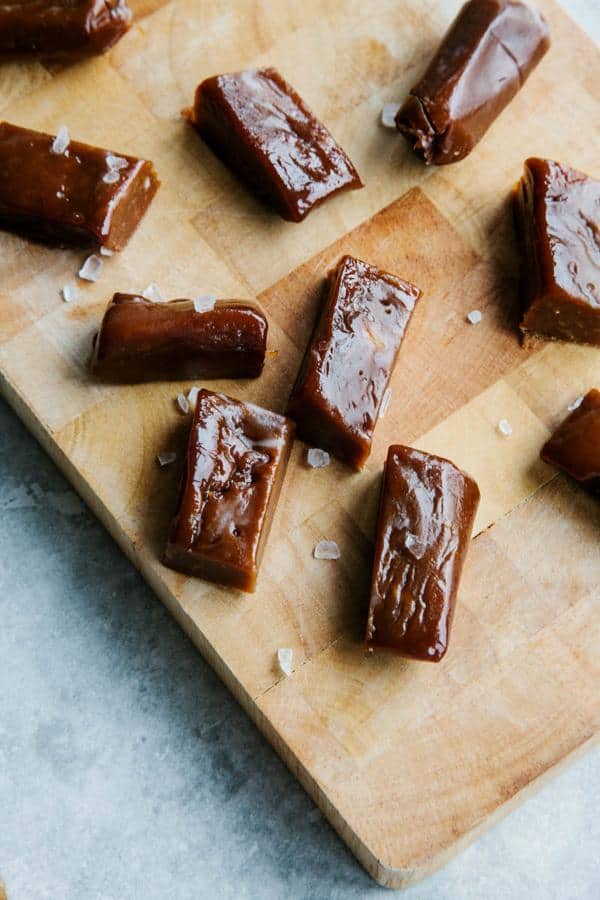 Not only are these tasty, but they are super allergy friendly.
With just four ingredients and an extra one, labelled as optional, you can't go wrong with these salted caramels.
Clean Eating Cinnamon Vanilla Apple Chips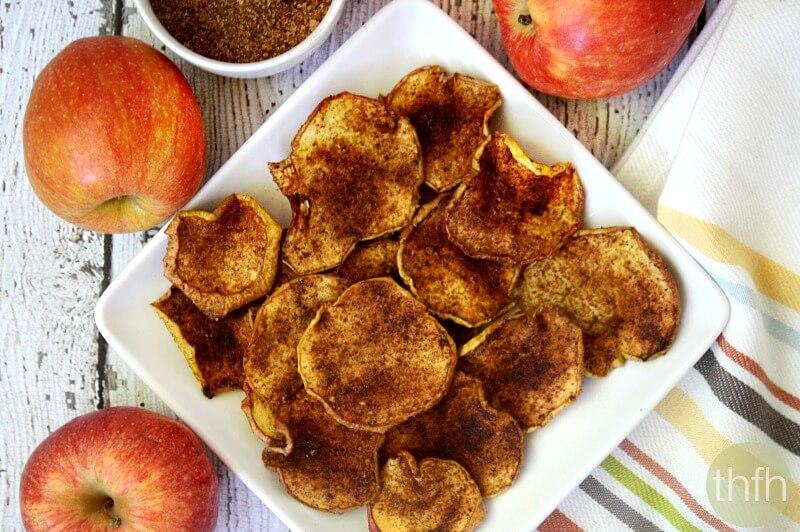 Want a great guilt-free snack? Sweet, delicious and healthy? Look no further.
Probably the easiest ingredients to source and altogether incredibly healthy. Start up your dehydrator and make these gems!
Chilli 'Cheese' Popcorn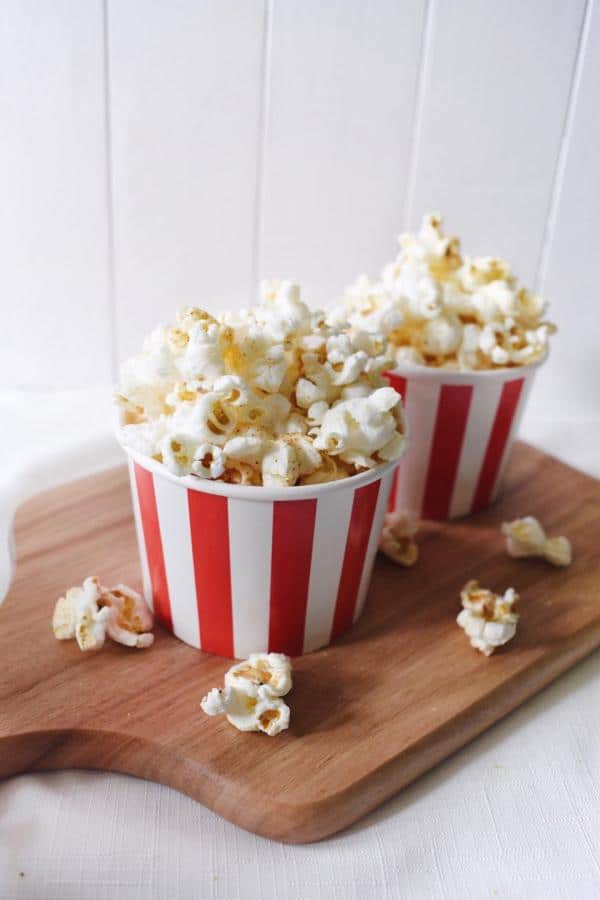 If you're anything like me and love savory food, this snack will top your list.
Popcorn with a cheesy, a chili coating and a slight hint of garlic! The only problem I see here is, when do you stop eating? Definite meal-replacement snack!
Air Fryer Salt and Vinegar Sunchoke Chips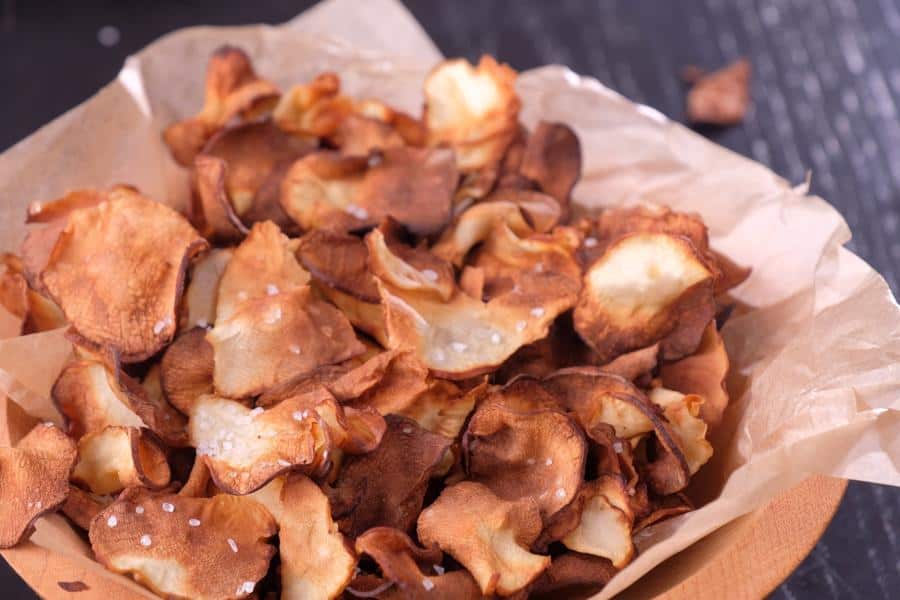 Calling all air-fryer owners! Your favorite snack recipe has arrived!
Who needs those nasty deep-fried and factory-made potato chips? Seriously. Here's my pledge, make these once, and you'll be making them again, soon!
Allergy-Friendly Vegan Soup Recipes
Vegetable and Pinto Bean Soup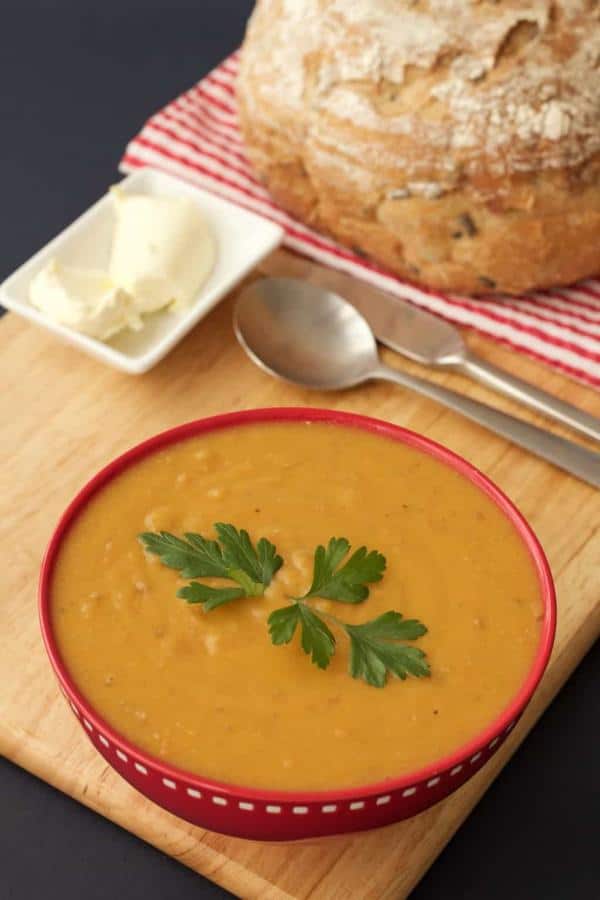 If you're into making your own soups, then you're going to need some great recipes. This is one!
Allergy friendly, warming and super-hearty! This delicious soup is what soups have always bean about, see what I did there?
Red Lentil Soup with Pumpkin and Kale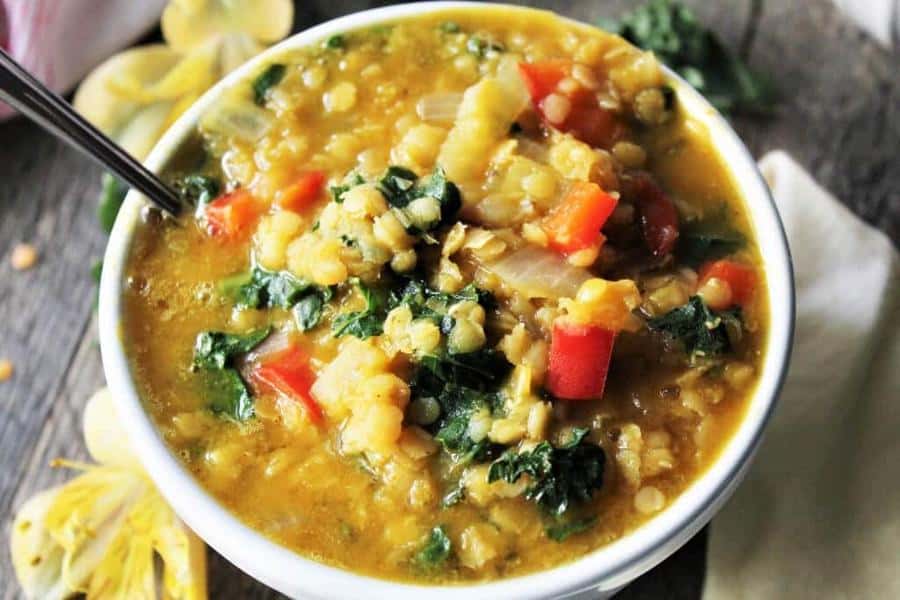 If you read my roundups a lot, you'll know I love curry, sandwiches and snacks. Soups have never topped my list for some reason.
This recipe changes all that. Simple ingredients and a bowl full of texture and bursting with flavor. Looks great too!
Lemon Coconut Lentil Soup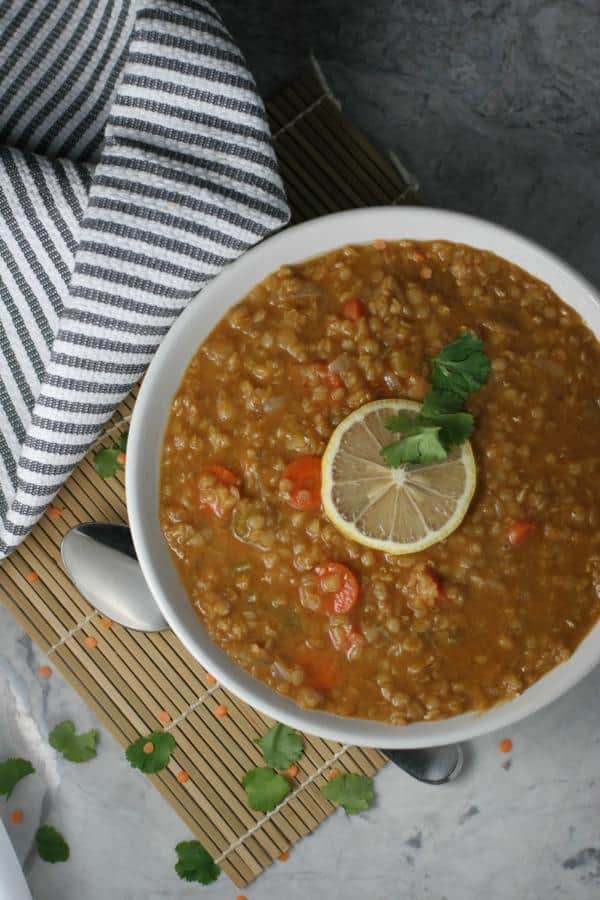 The first three words in the title of this recipe are ingredients I never thought would go together. You know what? They do!
This is for lentil lovers, and if you're not one, you should be! Great seasoning such as smoked paprika, coriander and more. Thickened with coconut milk, and a fresh hint of lemon in every bite.
Creamy Corn Soup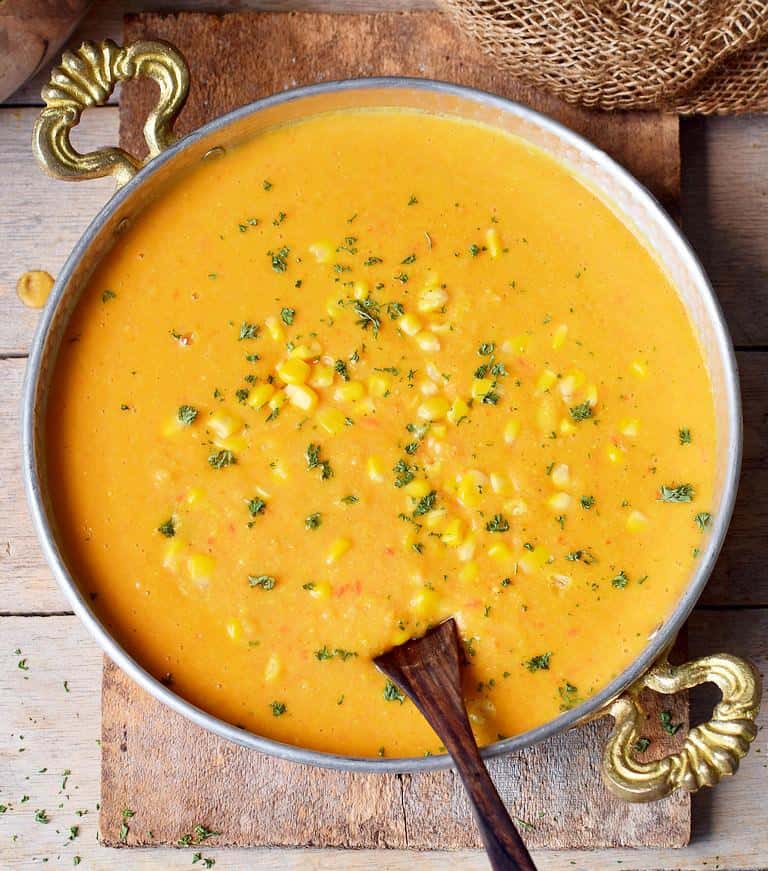 Corn chowder is one of my favorite soups and I'm not a big soup person.
This is as good as it gets. Gluten-free, low-fat and you just need one pot. The ingredients are everything you could wish for.
The recipe author serves this in a bowl made of bread! However you eat it, you're going to love it.
Wild Rice Soup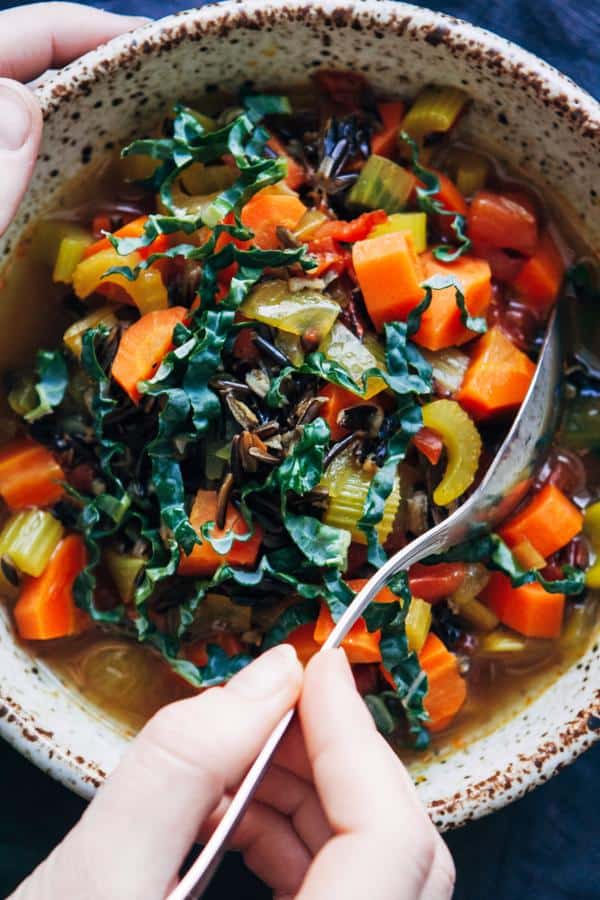 I really love these kinds of recipes, chunky seasonal vegetables, a delicious broth and wild rice.
The great thing about this recipe is how you can swap any ingredients depending on season and availability. Simply grab your favorite, chop, follow the recipe and enjoy!
7-Minute Sick Day Soup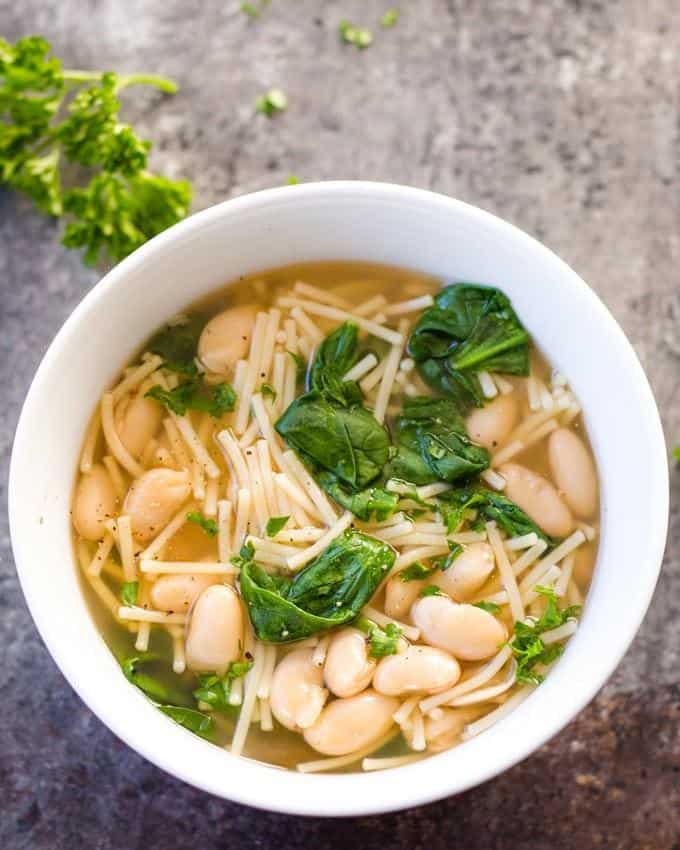 This reminds me of Italy. Although not a traditional Italian recipe, I certainly had something very similar countless occasions growing up.
A simple and honest recipe that will satisfy you like little else.
Onion Soup with Apple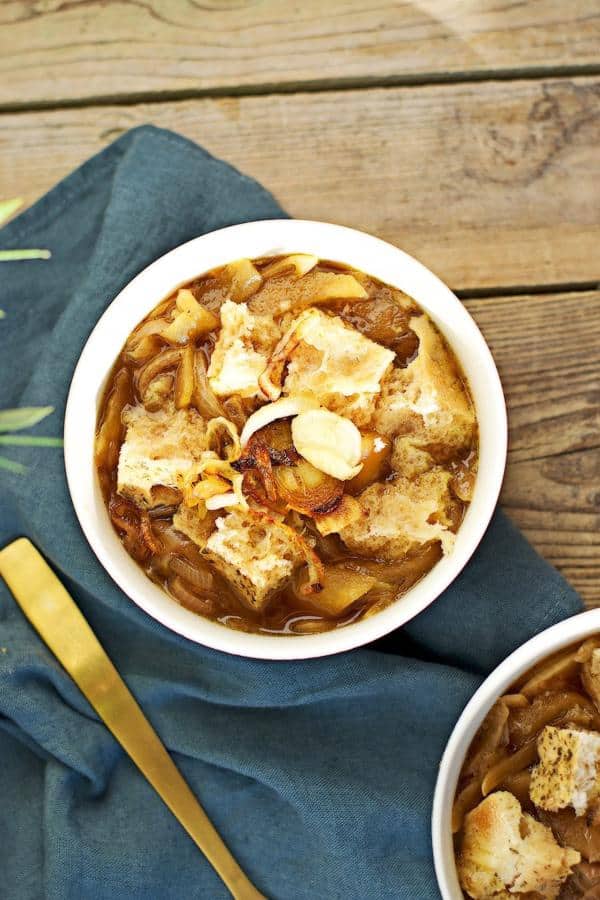 I was really intrigued when I first saw this recipe from Florian who runs the website Contentedness Cooking.
We've all had onion soup before, it's a classic recipe. Can you improve on old standbys? Well on this occasion, the answer is a definite yes!
Chilled Beet Soup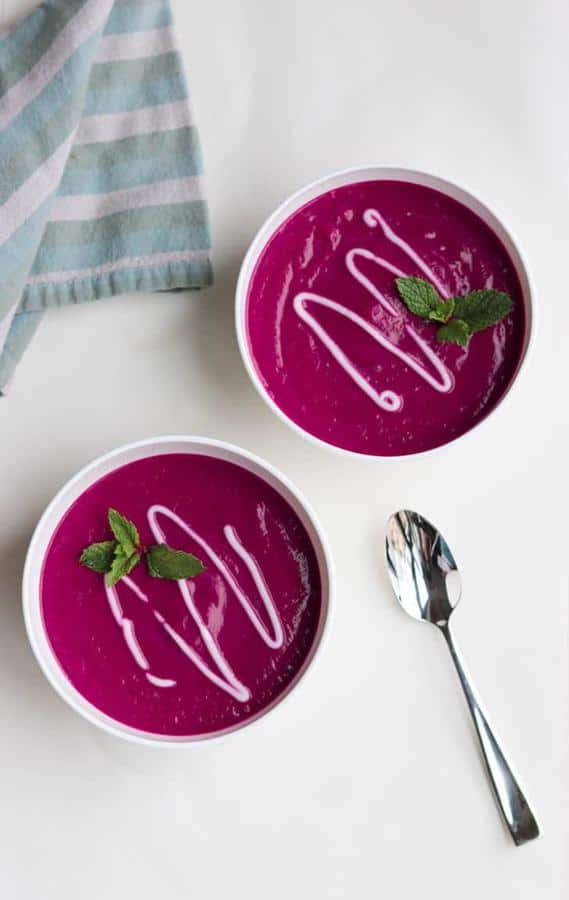 One for all you beet lovers out there!
You can certainly eat this warm and it would be great, but I definitely recommend following this wonderful recipe. The flavor is amazing!
Special Picks
Vegetable Terrine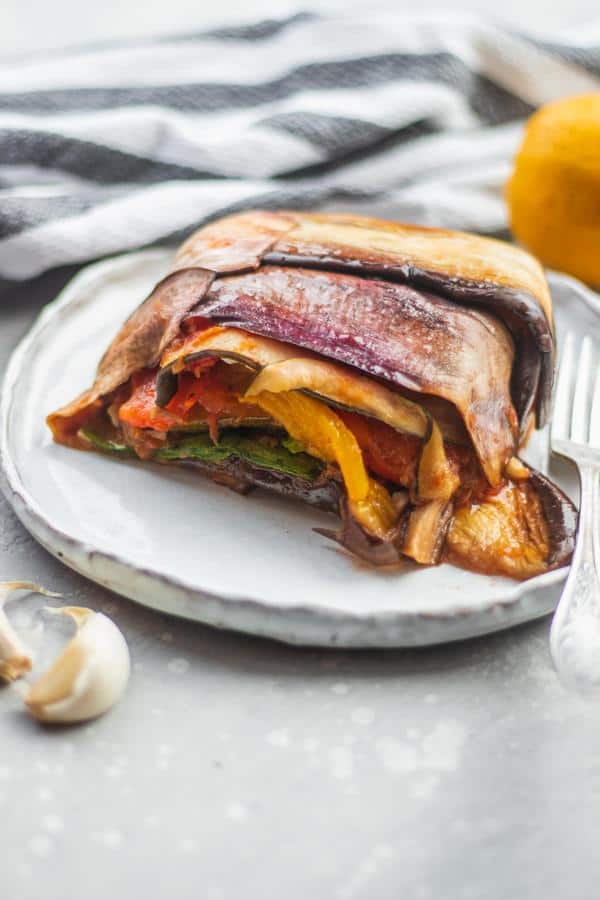 Making a terrine is often seen as needing a chef.
Change things up a bit with this recipe. Perfect for an appetizer and tasty enough as the main event.
Great vegetables such as eggplant, zucchini and more. The sauce is tomato-based with a hint of garlic. Adjust according to taste. I loved it.
Avocado Nigiri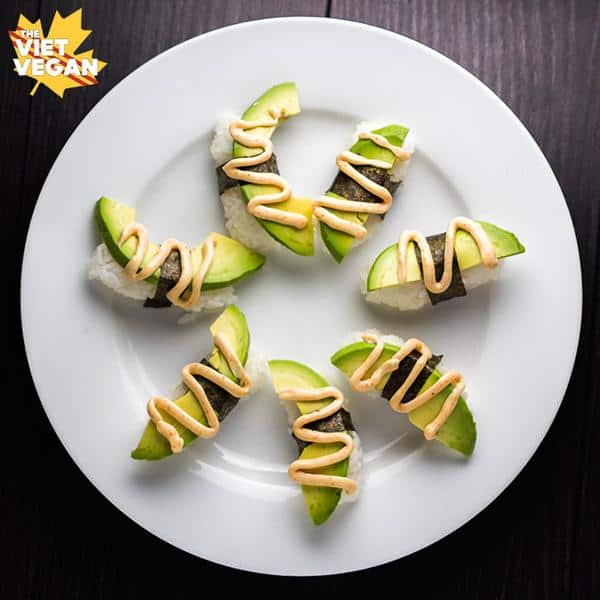 If you love plant-based sushi, add this to your list right now!
Super simple ingredients I can only describe as lovely and tasty. Above all, you don't need to be ambidextrous to make these! Fabulous!
Roasted Wax Beans with Arugula and Lemon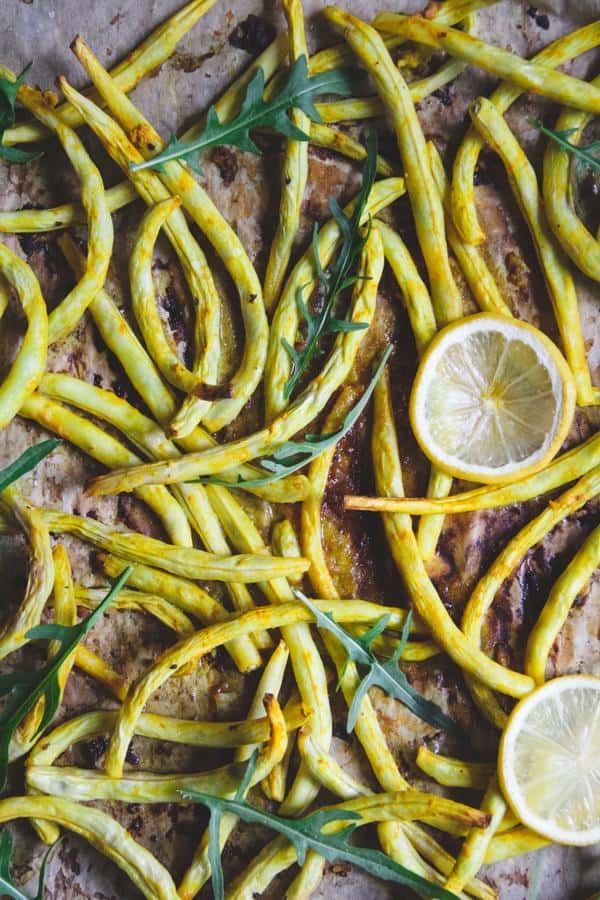 When I first saw the title of this recipe, I knew we had to feature it.
It's unique and if you're entertaining, you can pretty much guarantee your guests will have never had this before. Delicious!
Sugar-Free Cranberry Jam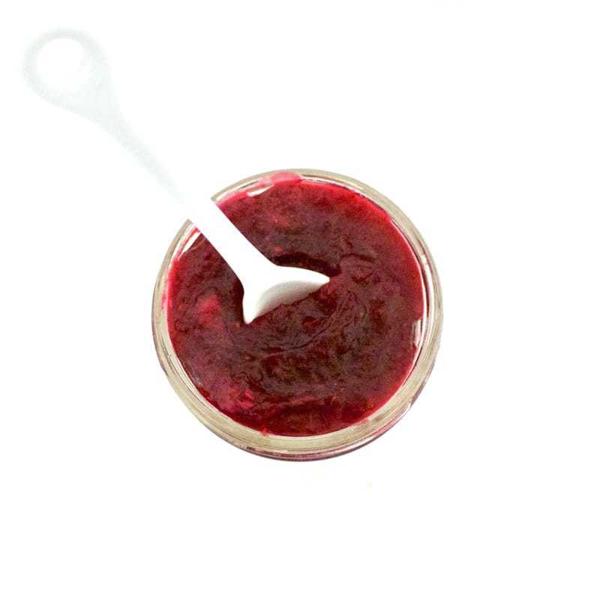 Jam in the UK, jelly in the US!
Normally these kinds of recipes are loaded with sugar, not this one! It doesn't take half a day to make it either.
Just three ingredients and comes together in 20 minutes or less. What are you waiting for?
Instant Raw Jam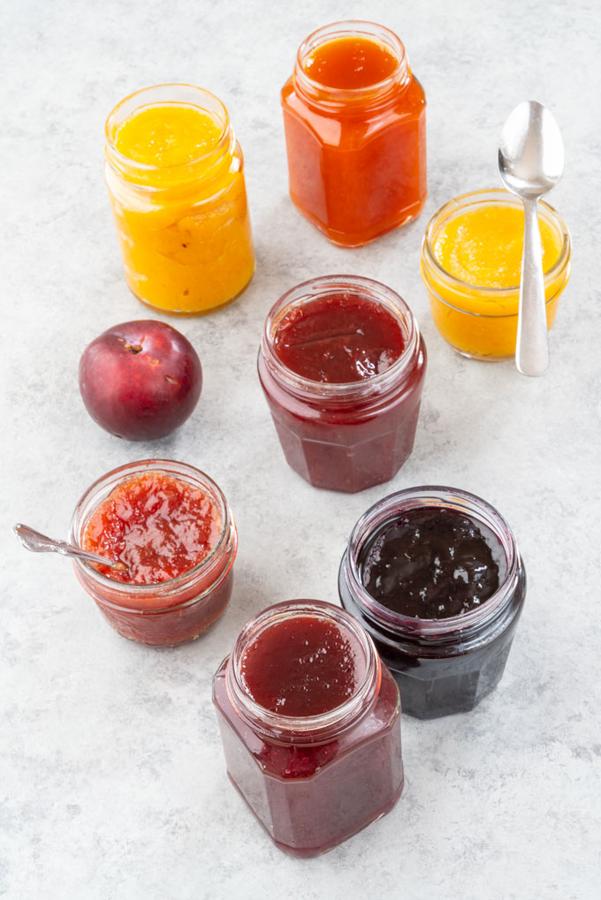 If you're getting into raw food and are looking for a tasty and healthy jelly, look no further!
In total, just three ingredients, and one of them is a pinch of sea salt! The best part is, it's ready immediately. Enjoy!
Simple Vegetable Stock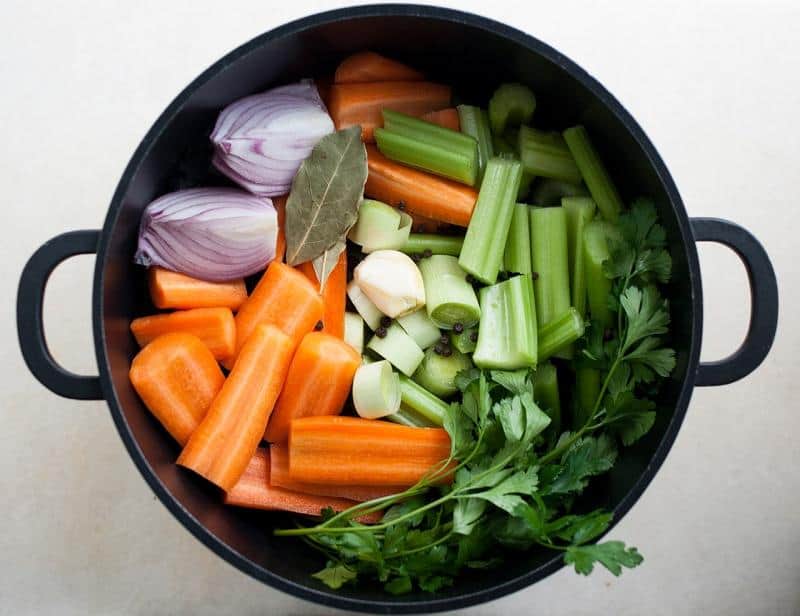 Seriously, don't buy those little cubes of powder to make vegetable stock from the store. They are often loaded with salt.
This is old-school, your grandparents probably make vegetable stock just like this. The best part is, it's the perfect way to use up leftover vegetables.
Easy Refrigerator Pickled Peaches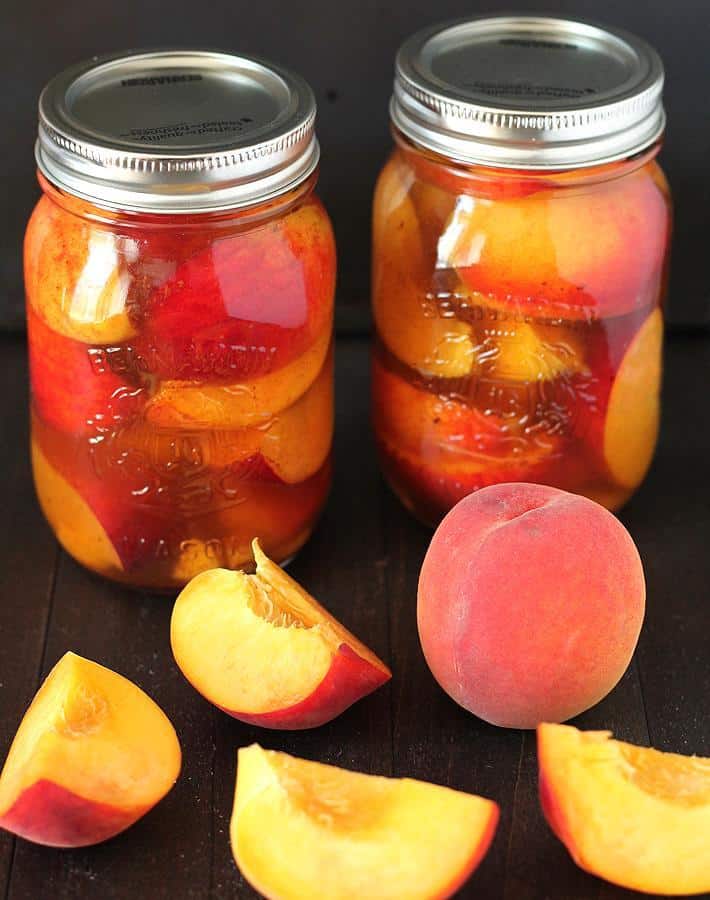 Pickled and Peaches are two words I never thought I'd see together. Guess what, I have and it works!
Probably the easiest pickling recipe I have ever seen and certainly one of the tastiest. Make this, I promise you won't regret it.
Vegan Apple Honey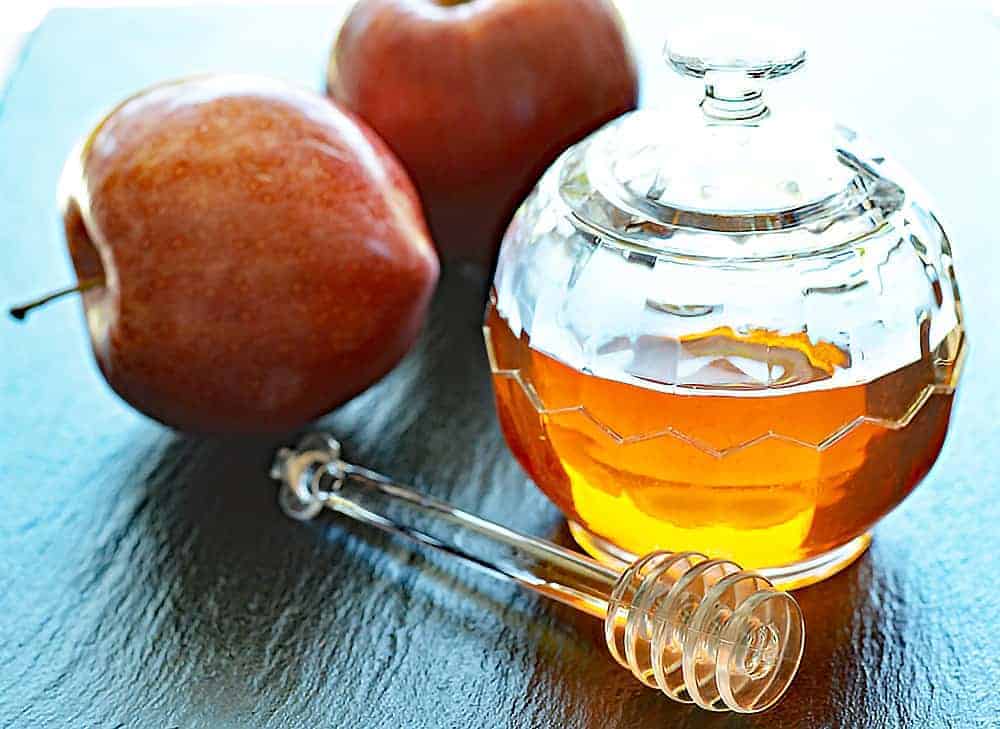 I know a lot of people have missed honey since switching to a plant-based diet.
The industry wants us to think all honey is made by a happy farmer caring for his bees in his yard. The reality is vastly different.
This recipe guarantees you won't be missing out on anything and most importantly, no bees would have been killed in the process. Delicious, tasty and easy to make.
Wrapping Up
Well, there you have it. 101 of the very best allergy-free recipes we found online.
Whatever the occasion, we got you covered from snacks, smoothies and soups. Don't forget the handful of Special Picks we threw in there as well.
Suffering from allergies can make life challenging enough so we wanted to try and make things easier by finding the best dishes out there!
Let us know your favorites!