Quick Digest: Pros, Cons and Verdict
Here's What We Think
For your first blender, this is incredible value. Smoothie cups included, you can't go wrong.
Pros
Smoothie cups included
Unique 3-tier blade system
Great safety locking mechanism with lid
Feature to self-contain excess cord you don't need
Extremely affordable given everything you get
Suction-cup feet so it doesn't move when switched on
Cons
Doesn't handle hot liquids
Removable blades are super sharp, take care!
Lid-locking mechanism can take getting used to
Interested in This Product?
What Is the Ninja BL660 Professional Blender?
I can only describe the Ninja Professional BL660 as the world's best kept secret!
Its unique design puts it on par with the top-end blenders, in my opinion. They seem to have taken the design of a food processor with a removable stem in the middle of the unit, so you get double the benefits.
Having this rod-like feature means rather having a blade just at the bottom like a regular blender, the Ninja BL660 has 3 sets of blades; the bottom, halfway and then a set nearer the top. This design negates the need for a plunger that some other blenders have.
If you want something much more than a regular blender but your budget doesn't allow for something like a Vitamix – the Ninja Professional BL660 is definitely worth a look.
Video Overview
Product Details and Usage
Product Specs
Application
Home & Personal Use
Motor
1100 Watts (120V, 60Hz)
BPA-Free
Yes
Height
17.2" / 43.7 cm
Jug Capacity
72 fl. oz. / 2129 mL.; MAX liquid 64 fl. oz. / 1893 mL.
Speed Controls
Buttons: Power, 3 separate speed buttons, pulse and a Single Serve button for the smoothie cup attachments
Preprogrammed Cycles
No
Tamper/Plunger
No
Dishwasher Safe
Yes
Smoothies
Yes
Ice Crushing
Yes
Nut Milk
Yes
Nut Butter
Yes
Soups
Yes (cold only)
Hot Liquids
No
Best for
All types of smoothies, cold soups, shakes, salsas, sauces, dips and turning ice into snow
Warranty
1 Year Limited
Notable Product Features
Powerful 1100-watt motor
Main pitcher has 3 sets of blades and different heights
Comes with 2 additional smoothie cups and a blade unit to use them
Locking lid with safety mechanism where machine won't work until lid correctly in position
Cord Storage
BPA-free
Self-cleaning
Pouring spout
Build and Design
The Ninja BL660 is a cool looking machine so you'll have no problem leaving it out on display if you have the space.
These are the dimensions when it's assembled with the main pitcher.
2 inches (43.7 cm) tall
3 inches (31.2 cm) wide
9 inches (25.1 cm) deep
Shipping weight 10.8lbs (4.9Kg)
In addition to the base and pitcher, you also get two smoothie cups and a blade unit to use with them when blending your smoothies in the cups themselves.
Most other companies have similar extras but that's what they are, extras, and you have to pay for them. There is nothing additional to buy for the Ninja BL660, you get everything!
On one hand, it's really cool you get the smoothie cups and their accompanying blade with this blender, on the other hand, you need to find somewhere to store them.
Having said this, they are great quality and you don't have to worry about finding smoothie containers. They also come with leak-proof lids.
This is everything you get in the box: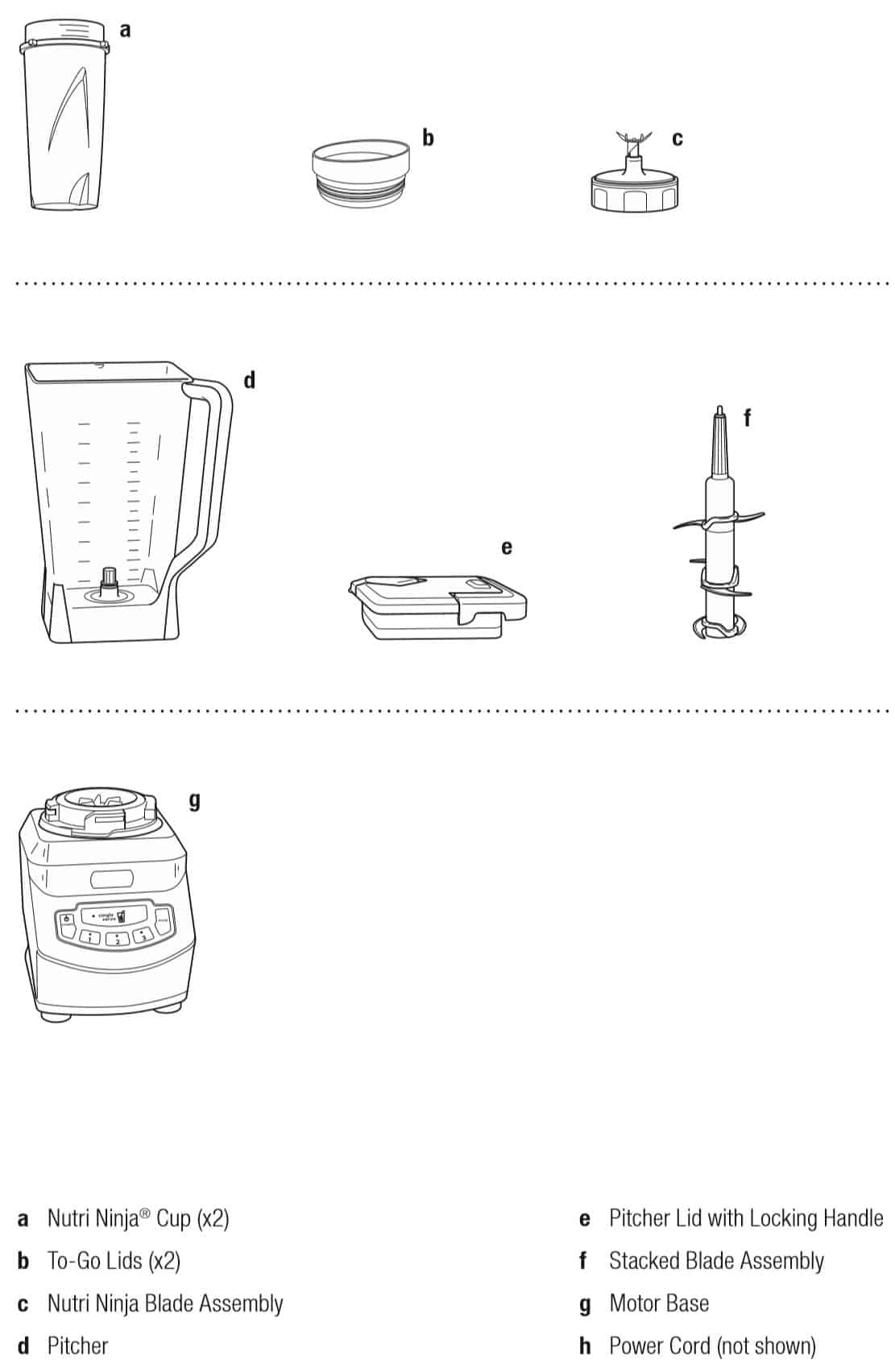 (Source)
The quality is certainly above average. It's good and solidly built. All plastic that touches food is BPA-free which is great.
One thing I really like about the base unit is its suction-cup feet.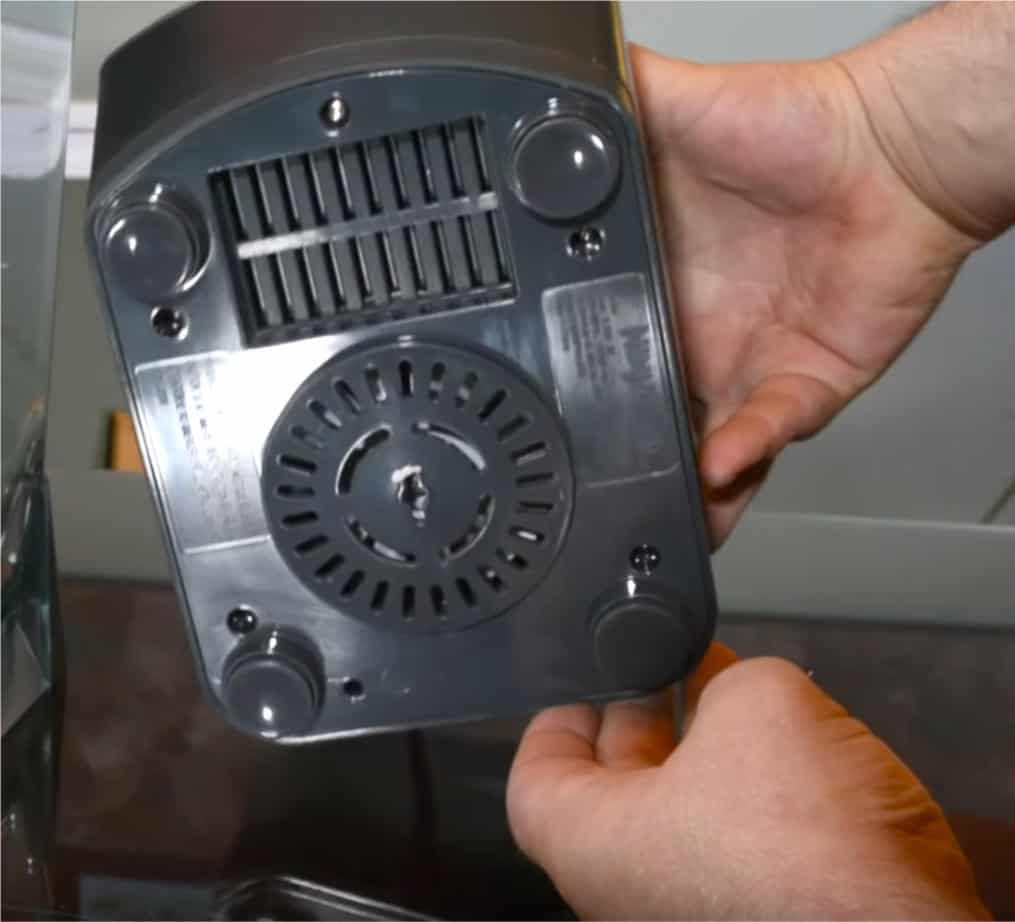 I wish all blender and food processor manufacturers did these.
Rubber feet are all well and good but when your machine is loaded and whizzing around, there's no stopping it going for a walk across your counter.
Worst case scenario, you leave it unattended and it falls onto the floor. The mother of all disasters lies at your feet!
The BL660 isn't going anywhere, wherever you put it, it will obediently stay.
I was really surprised about how affordable this is. Not only is it a solid machine, it has a unique blade system I've not seen before.
Rather than one blade at the bottom, it has like a rod with 3 sets of blades. That's 6 blades in total. I think they could have charged more for this machine, but I'm glad they didn't!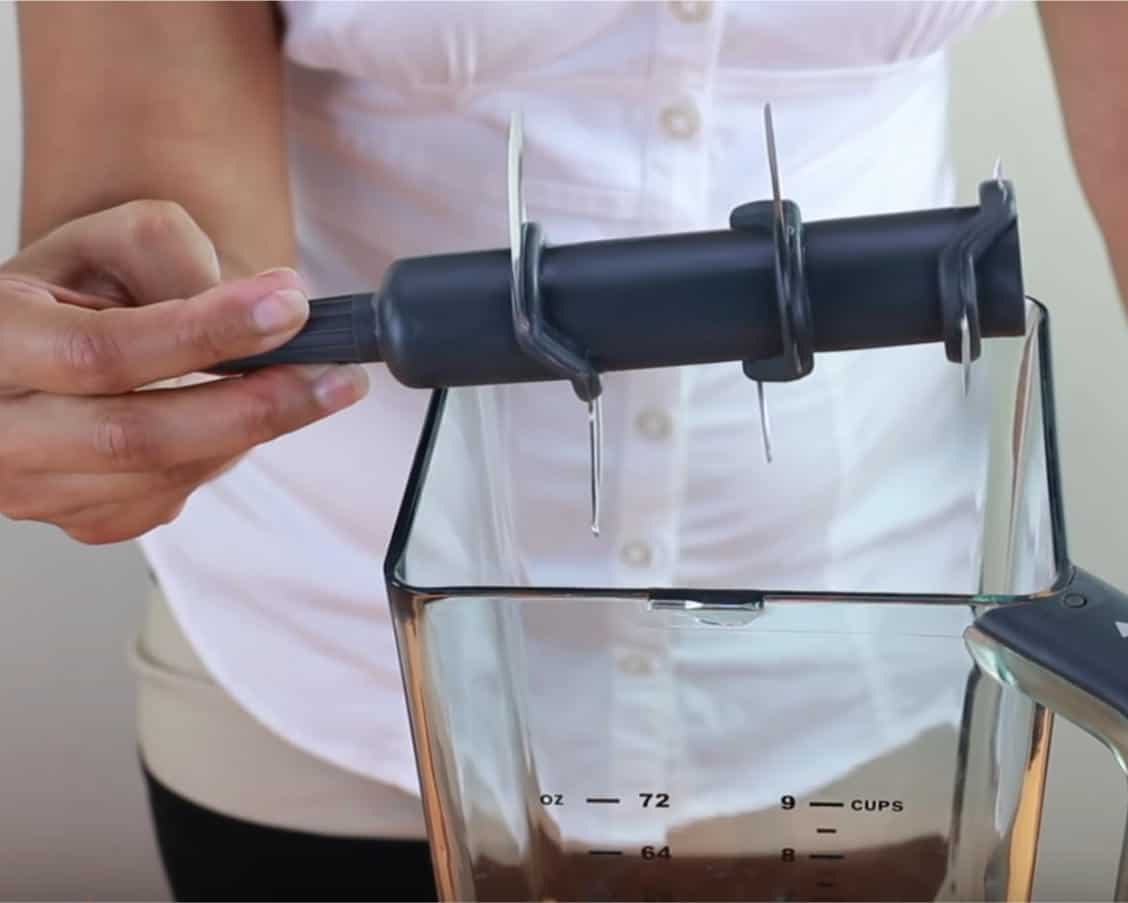 As you can see, this resembles something you normally see in a food processor. There are 2 benefits of this design.
Firstly, your food is blended not just at the bottom as usual with a blender, it's pulverizes top to bottom! This makes the entire process quicker than normal.
Secondly, as you can remove the blade unit, it means you don't have to get agitated trying to retrieve every last drop of your salad dressing from under the fixed blade of other blenders.
This is usually really frustrating when making thick sauces, etc., and your spoon can't get under the blades.
With this Ninja BL660, it's not even an issue to begin with. Remove and pour!
A word of warning. As the blade system comes out, safety is an issue. These blades are not just sharp, they are ridiculously sharp! Be extremely careful at all times and I cannot stress this enough.
The back of the base unit has a small opening where you can tuck away cable you don't need. Really handy so you don't have it hanging around on the counter top.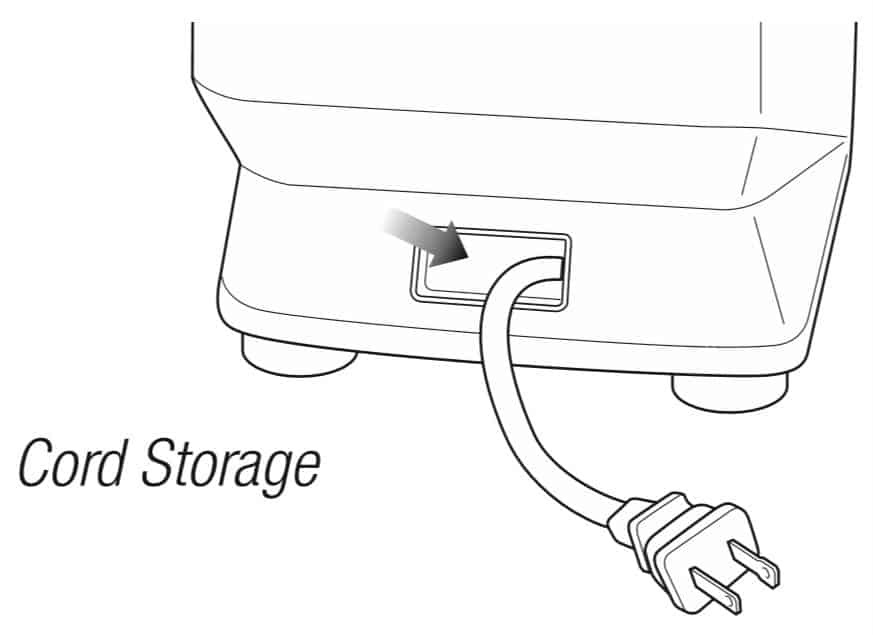 How Long Is the Warranty?
The Ninja BL660 has a 1 Year Limited Warranty. Covered is the unit itself and/or parts the company deem as "non-wearable".
They'll repair or replace at their discretion.
If something is replaced, the part has at least 6 months warranty unless the original warranty exceeds it, you have whichever is greater.
The manual does list a few things that are not covered but this is pretty standard stuff. Nothing unusual about this type of warranty.
Performance and Noise Level
With such a unique blade system the Ninja BL660 makes short work of whatever you ask it to do. It smashes, blends and pulverizes everything and anything.
As it has a powerful blade efficiency, you'll make your smoothies, soups, nut butters, dips and sauces in no time. It's quicker than your average blender in my opinion.
You'll need to pay attention when making something like a dip where you may want some chunky bits. If you're not careful it'll be blended smooth.
All it means is rather than pulse 10 times, it'll be done in less than half that.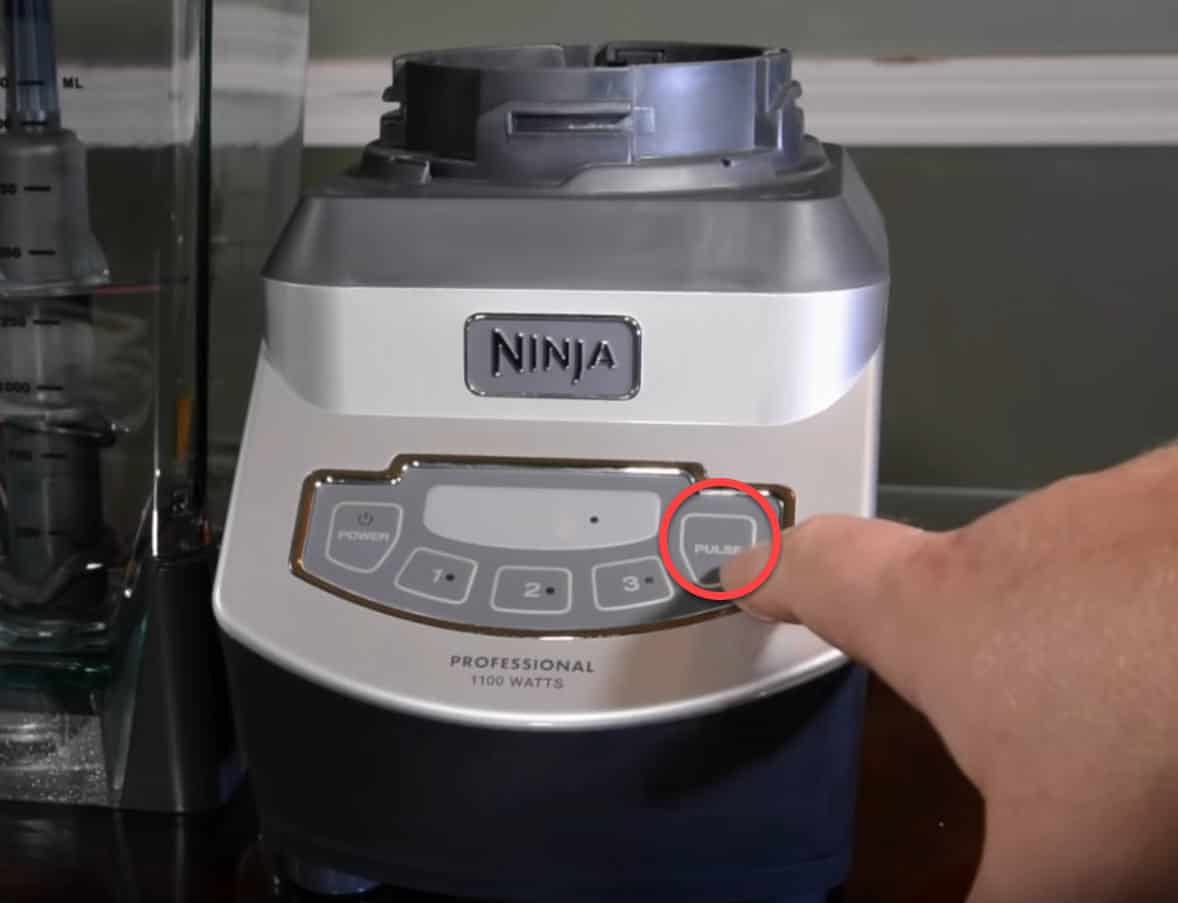 The Ninja makes nut butters like a dream with no added ingredients and, again, the 3 tiers of blades does the job in less time than a blender with just one blade at the bottom.
There's also less need to pause the process, remove the lid and scrape down the sides as well.
If you're looking to crush ice this is where the Ninja BL660 really excels. Fill it up and watch the cubes turn into powder.
It does it so fast it remains dry and you don't end up with an ice sludge.
It is advised no hot food should be placed in the Ninja BL660 but this doesn't mean you can't use it for making soups. Simply blend all the food before pouring into a saucepan, job done!
In terms of noise, well, there's no such thing as a silent blender, right? Having said that, I would personally rate this as better than a lot of blenders I've used.
I put it down to the 3 blade system; the machine simply doesn't have to work as hard as a regular blender where they have one set of blades at the bottom and a mountain of food on top.
Because of this, there is also less vibration.
Is It Easy to Use?
In short, absolutely. There is a very small learning curve on this machine. You have:
A Power Button
3 speeds numbered in the manual as: 1. Processing and Mixing, 2. Blending, and 3. Pureeing, Liquifying and Ice Crushing
A pulse button
A 'Single Serve' button for when you use the smoothie cups
For the lid, you don't just put it on and take it off. There are 2 stages that must be followed in order to make the blender work and this is for safety reasons.
1. It has a handle that must be locked down and in place.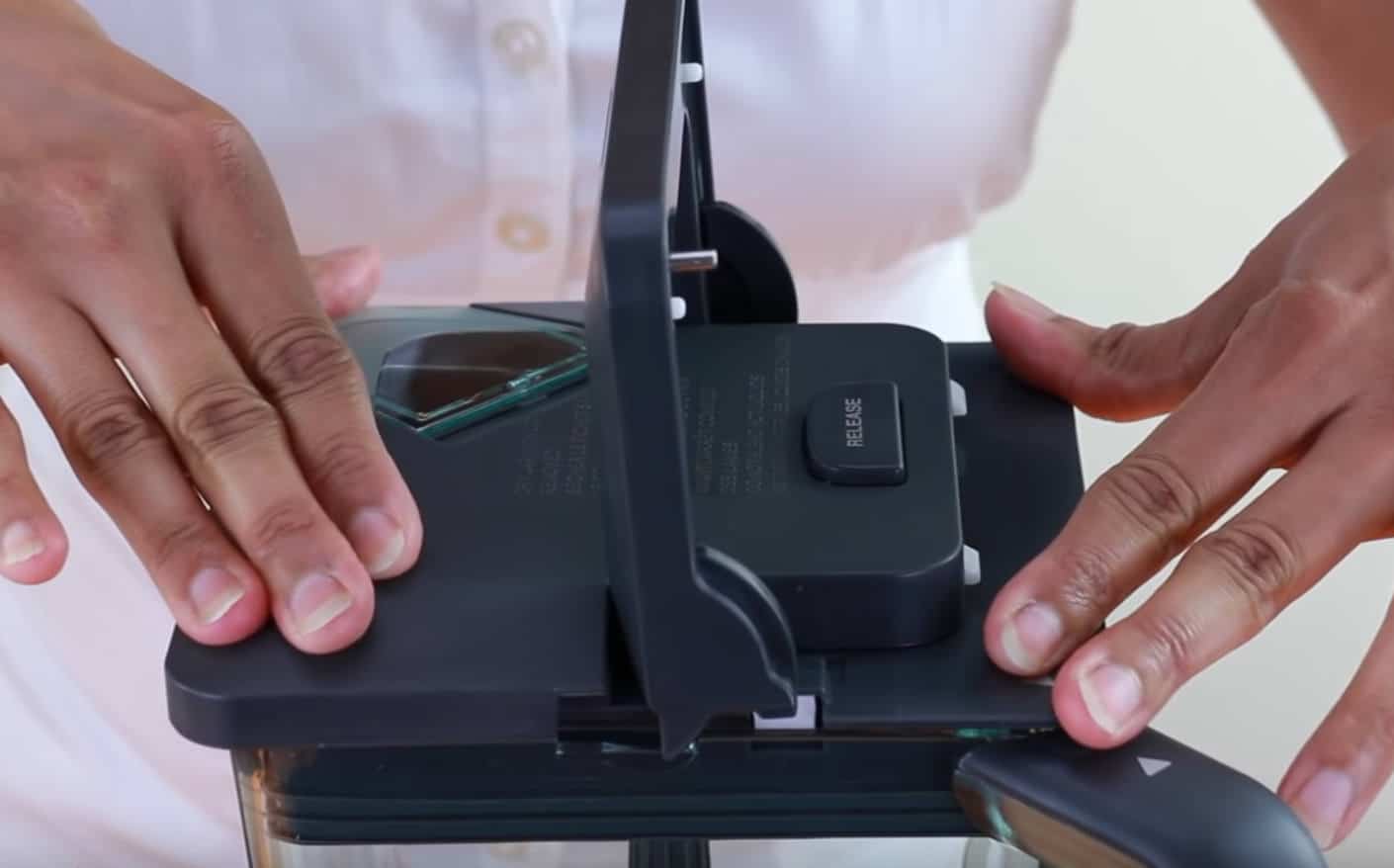 2. Secondly, there are two arrows/triangles that must point towards each other which shows the lid is on correctly.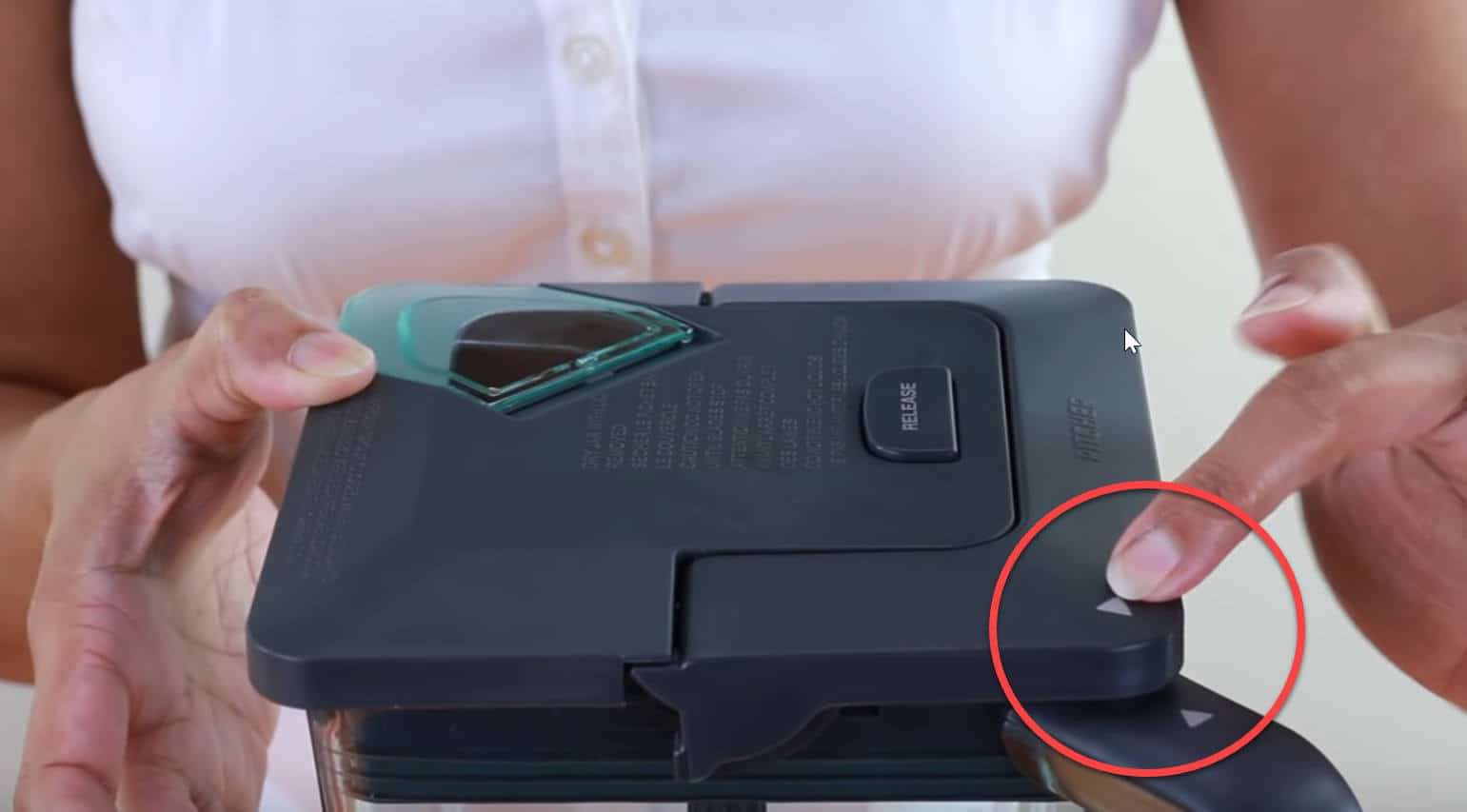 Is It Easy to Clean and Dishwasher Safe?
As with most blenders, this cleans itself just by using warm soapy water and blending.
All removable parts are dishwasher safe although my personal advice is to wash by hand. Its less harsh than a dishwasher, but that's just my opinion.
The removable parts are listed as being Dishwasher safe.
Tips:
Fill the pitcher to about 50% and blend on number 3 for 15 to 30 seconds
Always wash the pitcher and all other items as soon as possible while any blended food is still moist.
For stubborn or dried-on food stains allow removable parts to soak in warm soapy water, this includes allowing water to sit in the pitcher
Follow the above steps even if you plan to clean the removable parts in a dishwasher
The BPA-free plastic may get cloudy over time, but this is not any kind of fault and is inherent with all blenders I have come across with plastic pitchers.
Obviously, the base unit should not be submerged in water and can easily be wiped with a damp cloth.
What Can I Make with the Ninja BL660 Professional Blender?
Because of the 3 blade system, the question should be what can you not make!
I'm listing soups although you should not use any hot liquids in the pitcher. Cold soups are fine and if you want a hot soup, simply blend the food before cooking.
You're looking at making anything your heart desires, the Ninja BL660 will do as it's told. You'll be able to make:
Smoothies
Dips
Sauces
Salad Dressings
Soups
Blend 1-inch sliced frozen banana chunks for the best vegan ice cream
Crushed ice that resembles snow
Green drinks
Nut butters
Fruit Smoothie
Here's an example on how to make a typical fruit smoothie including frozen berries, fresh apple and banana:
Nut Butter
This video is of a previous and older Ninja model with the same 3-tier blade system. You can see, even though this is a previous model it makes incredibly smooth nut butter:
Your imagination really is your limit!
What's the Consumer Feedback Like?
Nearly 75% of feedback I've found for the Ninja BL660 is 5-star positive.
I mentioned earlier that I was surprised by the budget-friendly price of this unit. For blenders in this price-range, reviews are often mixed. This isn't the case here.
The remainder of reports can be grouped into two issues:
Some people report issues with the lid although opinions are mixed; one group of people say it doesn't always fit properly while others claim the lid leaks. Most machines like this, if not all, are factory made so the pieces are identical, if one were to leak, one may assume they would all leak.
My own opinion is those reporting the leaks may be overfilling the pitcher. This is just a hunch although you can imagine how over-filling would cause fluid to escape.
Other users have reported the pitcher cracking or breaking. This is quite remarkable, nobody wants to see this. Again, I can only speculate as to how this may happen. The 3-tier blade system make for a powerful process once in motion.
Normally on a blender, the blades at the bottom form a vortex pulling the food downwards.
On the Ninja BL660, this still happens but the additional blades obviously create more centrifugal force.
If you have hard frozen fruits and/or vegetables flying outwards, I can only imagine the force in which they impact the inside of the pitcher. Should it still withstand any eventuality?
Obviously, it should. However, I think if you take precautions, such as letting hard frozen food thaw for just a few minutes before blending, this'll minimize the already unlikely event of the pitcher cracking.
Any Problems with the Ninja BL660 Professional Blender I Should be Aware of?
I couldn't find any issues outside of the Consumer Feedback section.
There is nothing the Ninja BL660 cannot do other than deal with hot food.
If you're into making hot soups and want to blend hot vegetables after cooking, you may want to look at the Vitamix 300 although do note this is in a different budget-range.
If soups aren't an issue, this is a fine system worthy of your consideration.
Should I Buy the Ninja BL660 Professional Blender?
This is a solid machine and I love that you get extras like the smoothie cups included.
If you're budget doesn't stretch to the top-end blenders this should definitely be on the top of your list to check-out.
It's powerful, versatile and has some great little features such as the cord hideaway compartment and suction cups for feet.
In this price range, I would rate this as one of the best. Of course, we can't then compare it to a blender that may cost 6 times as much.
You're going to see cutbacks such as a limited warranty compared to a full multi-year guarantee.
For a student or as your first blender, you can't go wrong with the Ninja BL660.
Be careful though, I think you'll expect more from other blenders in this price range after experiencing this system!