Some are participating in movements such as 'Meat Free Monday', others are trying to consume less animal products in general, while many have just dived right in.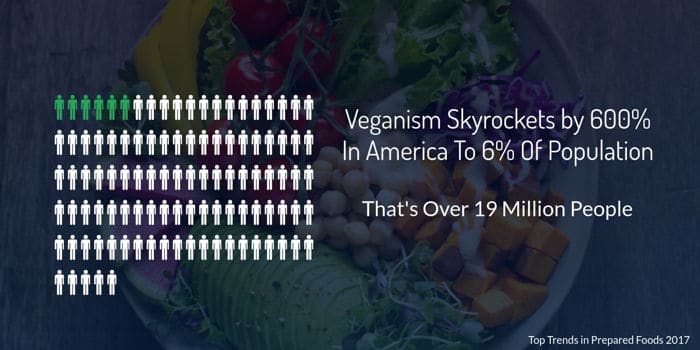 From our experience, we think it's important to really think about why you're making these choices.
There are many valid reasons, and if you can really identify with one of these, it'll likely help you long-term.
Why You Should Go Plant-Based for Animal Welfare
There's no getting away from it, if you eat meat, then animals will have to die.
If you consume dairy, calves die as they're only produced in the first place, so their mother can lactate.
Shortly after birth, they're taken away from their mother and sometimes used for veal, other times to become dairy cows themselves (if female) or simply killed if male.
Whether it's on a large industrial scale or even a single farmer, it's plain to understand that animal cruelty and eating animal products go hand-in-hand.
We're all animals on this earth together sharing common values; we want to live and we want to be free.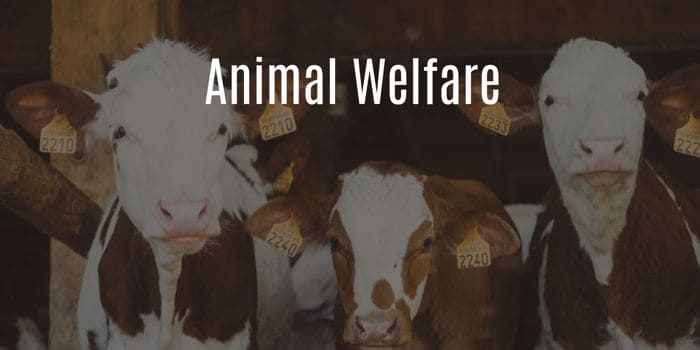 Outside of the food industry, cosmetic companies, the medical industry and tobacco companies have been testing on animals for decades.
Over the years, I think we've heard all the so-called arguments against a plant-based diet but for consuming animal products.
Society now seems to be waking up to the fact that these notions really don't stand up and never did.
Paul McCartney famously once said, "If slaughterhouses had glass walls, everyone would be vegetarian."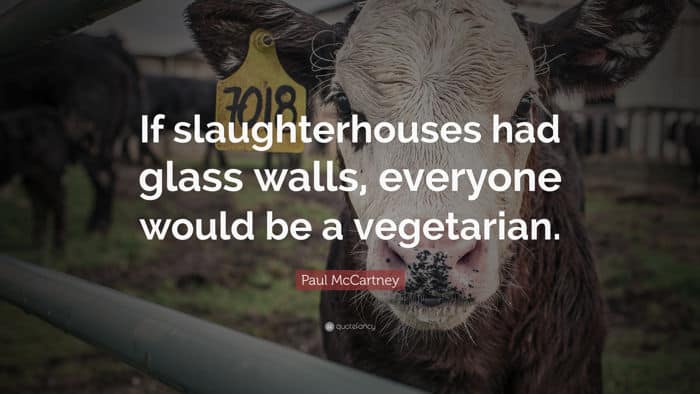 You see, we're not talking about people who intentionally go out to abuse an animal for the sake of it; we're referring to everyday practices in all of the industries we just mentioned.
These are hidden from us.
You can't get anywhere near some slaughter houses, why do you think that is?
It's all hidden from our consciousness, which really goes against the notion that eating meat is natural for humans.
If it were, then we wouldn't be disturbed by such things, but of course we are.

"If slaughterhouses had glass walls, everyone would be a vegetarian", is also the title of a well-known documentary featuring Paul McCartney.
We'll just warn you, it contains footage some people will find very disturbing.
Just animal welfare alone is a great reason to switch to a plant-based diet.
If you feel passionately about this, then we recommend finding a local established or join organisations such as PETA, The Vegan Society, Anonymous For The Voiceless and many others and see if you'd like to get involved.
Animal Welfare Documentaries We Recommend
Babe
Although not strictly a movie about animal welfare, this is a really cute family movie about a pig that was supposed to be served up as Christmas dinner but won the affection of the farmer.
Okja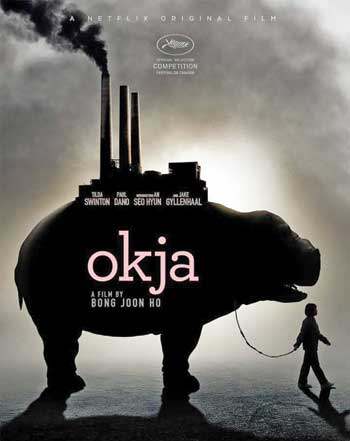 This is another movie about a pig! Named Okja, the pig and the young girl Mija, fight against a big corporation that wants to turn her best friend into food.
Food Inc
This 2008 documentary exposes the inhumane methods of the food industries and farming, it's a real eye-opener.
Earthlings
One of the first movies to really go mainstream from 2005, narrated by actor Joaquin Phoenix, an absolute must watch.
Peaceable Kingdom
This is a wonderful documentary that shows people involved in the farming industry on how they realised that what they were doing was simply not who they wanted to be in life.
Truly inspiring and really shows how you can change, regardless of your background.
Animal Welfare Books We Recommend
Eternal Treblinka: Our Treatment of Animals and the Holocaust
Perhaps somewhat controversial but we think totally valid, this book discusses how we arrived at the mistreatment of animals and how it's linked to the way humans have treated each other throughout history.
We've have had this book on the shelves since it was published in 2002.
Eating Animals
This book is part autobiography and part investigative report and really makes you think about the choices you make and why you make them.
So much of what we do is automatic and here the author helps us wake up from our robotic actions and make you think.
Why We Love Dogs, Eat Pigs, and Wear Cows: An Introduction to Carnism: The Belief System That Enables Us to Eat Some Animals and Not Others
We've followed author, Melanie Joy, for years. Melanie is a social psychologist that "woke up" and now teaches that your food choices aren't about knowledge but a belief system that has been spoon-fed to us since the day we were born.
A great read that helps us all understand the disconnect between a plant-based diet and 'Carnism'.
Why You Should Go Plant-Based for Health
A plant-based way of living is now becoming mainstream and the benefits have been accepted.
That's not to say that there is an absolute ton of misinformation out there because there is.
If you want to research the health benefits of a plant-based diet, and we recommend that you should, always bear in mind who produced the information that you are reading.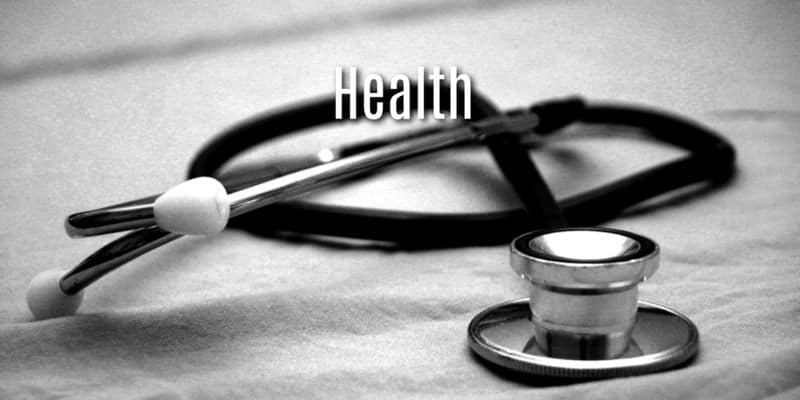 Right now, money rules the world! While it does we should all remember that money and ethics don't mix.
Before we read any study, we need to know who paid for it and who benefits from us buying into the ideas that it puts forward.
When somebody from the meat industry tells us something like, "beef is a good source of protein" we will then have the awareness not to take what is being said as 'fact'.
What sums up this point is the famous quote from David Green, McDonald's Marketing Senior Vice President, who in a court of law said that Coca-Cola was nutritious because it's "providing water."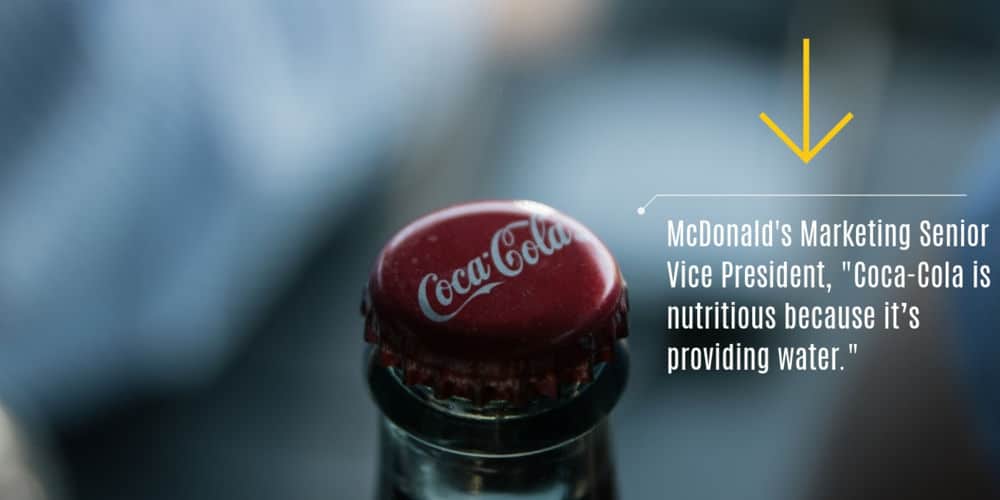 If you think that the medical industry focuses more on prescribing medication than diet, we don't blame you.
All too often when we go to the doctor, all we come out with is just a prescription, no advice on avoidance to take medication which surely, has to be the goal for true health.
However, there are a team of medical doctors that are aiming to change this.
More importantly, they practice what they preach and these are the Physicians Committee for Responsible Medicine. Their website and newsletters are full of amazing information all focused on a plant-based lifestyle.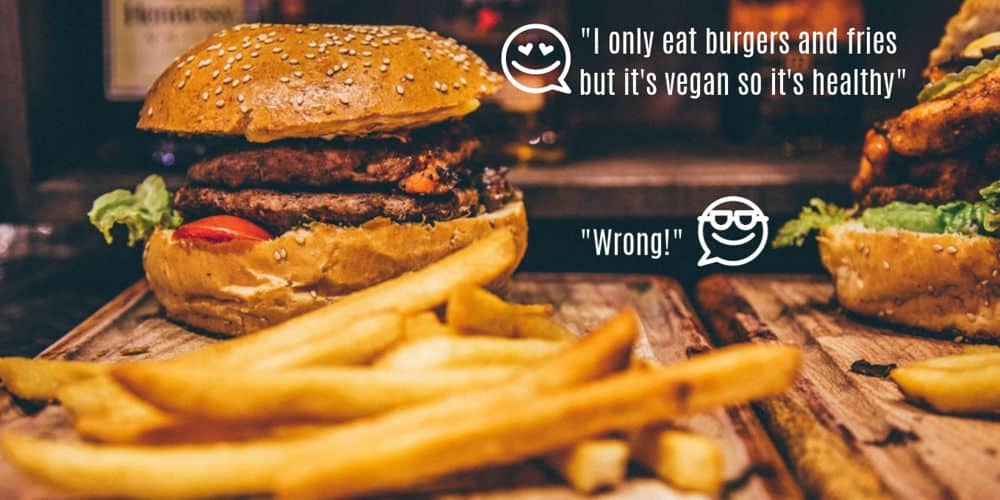 Remember, the term "plant-based" or "vegan" indictates what we don't eat, not what we do eat.
That means that you could just eat salty potato chips and drink soda and call yourself vegan.
People who come from a Standard American Diet (SAD) generally don't eat a variety of different foods.
It tends to be the same kind of food such as processed meats, fried foods, dairy products and ready meals but there's an entire world out there of delicious foods that are just waiting to be eaten!
Some foods are even designed to imitate meat for those that want that with produce like seitan, tofu and others, some of which are almost impossible to tell from their meat counterparts.
If you feel like you need inspiration, check our amazing tasty recipes.
Health Documentaries We Recommend
What the Health
Amazing documentary that uncovers the dark side of the health industry and how many of them are financially linked to other corporations who profit from us being sick.
It also includes some great personal success stories showing people getting their health back!
Vegucated
This is a great documentary following the lives of three New Yorkers that love meat and cheese yet they agreed to go vegan for six weeks. Both funny and enlightening.
Forks over Knives
Famous documentary that goes all out there and claims that many of the diseases we face today can be controlled or even reversed by switching to a plant-based diet.
Fat, Sick and Nearly Dead
Joe Cross was obese and had many health problems so he decided to take his health into his own hands.
Joe drank nothing but fruit and vegetable juices for 60 days and while doing so he went on the road where others joined his journey.
There's also a sequel to this that is well worth the watch!
Health Books We Recommend
The China Study: Revised and Expanded Edition
The updated version of the classic! It reads as, "The Most Comprehensive Study Of Nutrition Ever Conducted and The Startling Implications For Diet, Weight Loss, and Long-Term Health."
Everybody needs to read this book, period.
The Mindful Vegan: A 30-Day Plan for Finding Health, Balance, Peace, and Happiness
This book is amazing! When you switch to a plant-based diet, there could be some challenges and this book discusses why those exist, helps you understand what's behind them and how to get through. A brilliant read!
How Not to Die: Discover the Foods Scientifically Proven to Prevent and Reverse Disease
No products found.
The author of this book, Michael Greger MD, is a physician that is often in the media and you've probably seen him on TV!
This book covers foods that heal and has amazing recipes that are great for quick snacks or big meals with friends and family. This is a must-have!
Why You Should Go Plant-Based for the Environment
Scientists the world over agree that our planet is suffering badly from our actions.
Whether it be through the production of plastics, air or water pollution, the problem is very real and we all need to take action.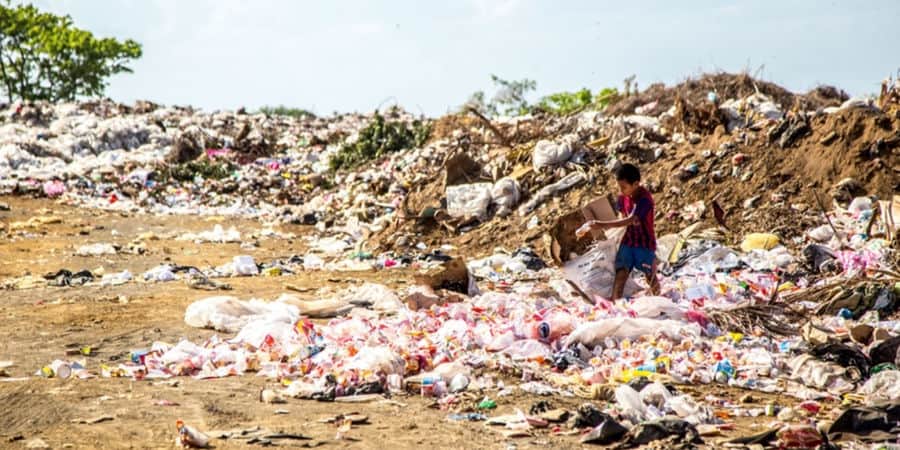 People often talk of how a cow's flatulence is adding to the world problems and sometimes this isn't taken seriously.
When you think about the billions of animals that are bred for food and would not be here otherwise, it's not difficult to see why this is indeed a problem.
Aside from that, think for a moment about how inefficient the meat industry is.
In order to produce a burger or steak, the animal has lived for several years and during that time it has had to be fed and given water.
That is tons of grain and thousands of gallons of water, and we have to factor in the animal's waste during its lifetime too, just to produce a few crates of meat.
That's like spending $100,000 at a restaurant where they just serve you one small bowl of food.
Then, of course there's the pain and suffering involved for the animals.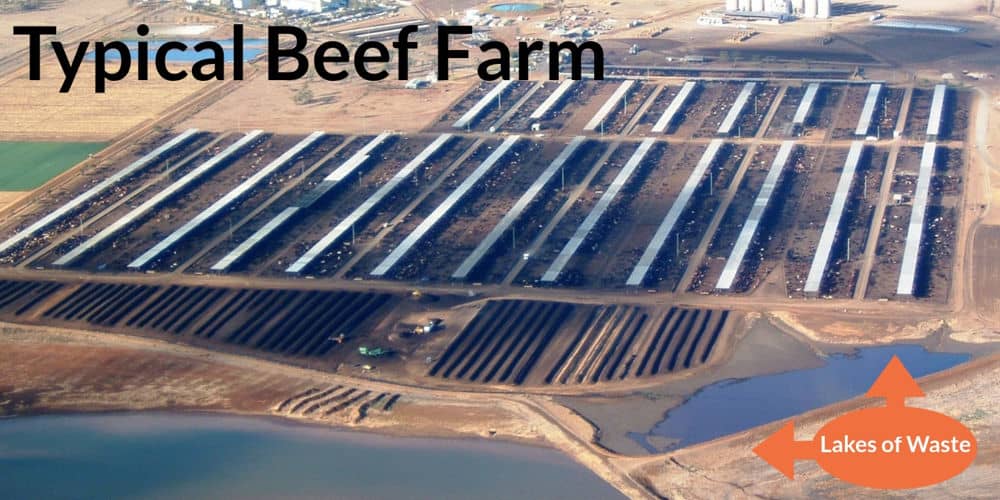 There is a huge deforestation taking place, so the land can be used for livestock. This doesn't just mean the destruction of trees and all the good they do for our environment, it also affects the wildlife that depend on those trees and the land to live on.
Of course, the animal industry doesn't take place in just one isolated location.
The animals, the people that work in these areas, supplies, and the removal of waste means there are millions of vehicles transporting all these things, spewing yet more pollution into the atmosphere.
Don't just wait for society to change, be the change you want to see and help the environment, the animals, yourself and your family.
Enrivonmental Documentaries We Recommend
Cowspiracy
This classic movie from 2014 really made an impact on release. It covers the devastating environmental issues with animal farming, including climate change and greenhouse emissions.
The filmmaker Kip Anderson, addresses why animal farming isn't spoken about where as fossil fuels are always in the headlines.
If you care about the environment and interested in plant-based eating and health, this is a must-watch movie.
Live and Let Live
This is a great movie especially if you are new to a cruelty-free vegan lifestyle. This documentary follows 6 people, including a butcher and a professional cyclist and what they experienced once they switched to a vegan diet.
Topics covered in this documentary are the environment, health and nutrition, and the morality of eating animals.
Speciesism: The Movie
This thought-provoking movie is for everyone and will most probably change your life. It's eye-opening and shocking to those who don't know what is going on behind closed doors and will give the seasoned animal lover more in-depth knowledge on the subject. Speciesism is a documentary everyone should see!
Environmental Books We Recommend
Comfortably Unaware: What We Choose to Eat Is Killing Us and Our Planet
Love the title of this book as I feel it reflects how the majority of us live our lives.
Those brave enough though should definitely have a read!
Dr. Richard Oppenlander writes on how what we eat impacts our planet. He has spent his life's work on helping our planet through radio, television and through his books.
Kiss the Ground: How the Food You Eat Can Reverse Climate Change, Heal Your Body & Ultimately Save Our World
This book has glowing reviews from Deepak Chopra, Woody Harrelson and many others.
An in-depth book on regenerative agricultural practices, our personal health and wellness and the care of our planet. A timely book that needs to be read!
Vegan Is Love: Having Heart and Taking Action
This is a great book for younger readers.
It introduces you to the world of living in a cruelty-free world, covering such topics such as the environment, ethical choices, organic food and to the love of animals.
Ruby Roth does an excellent job with this book and we highly recommend it. Ideal for ages 7-10 years old.
Wrapping Up
You don't have to choose one of these three reasons to switch to a plant-based diet, although all three deserve your attention.
We really think it's quite important to perhaps pick something that resonates with you, do some research, even if it's just watching a documentary.
Remember, we have all been conditioned as to what to eat and drink and for some people, changing this without much thought, may lead to challenges down the road.
If, however, you really get involved into the reasons why you decided to make this change, it'll help you long-term and more than likely make it a life-time commitment which helps you, the animals and our planet.